13 Eco Friendly Bags & Purses That Are Chic, Stylish, and Planet Friendly
October 11, 2022 | Kathryn Kellogg
Last Updated on December 7, 2023
Wondering what the most eco friendly bags and purses on the market are? Ironically, the most eco friendly bag is probably already in your closet.
However, if your current bag is worn out and you're on the hunt for a new one, I'm sharing sustainable handbags brands that source their materials ethically, focus on quality and durability, and don't harm the planet! These sustainable bags pass the Going Zero Waste test and are approved for your next purse purchase. Shop on for the best sustainable bags on the market.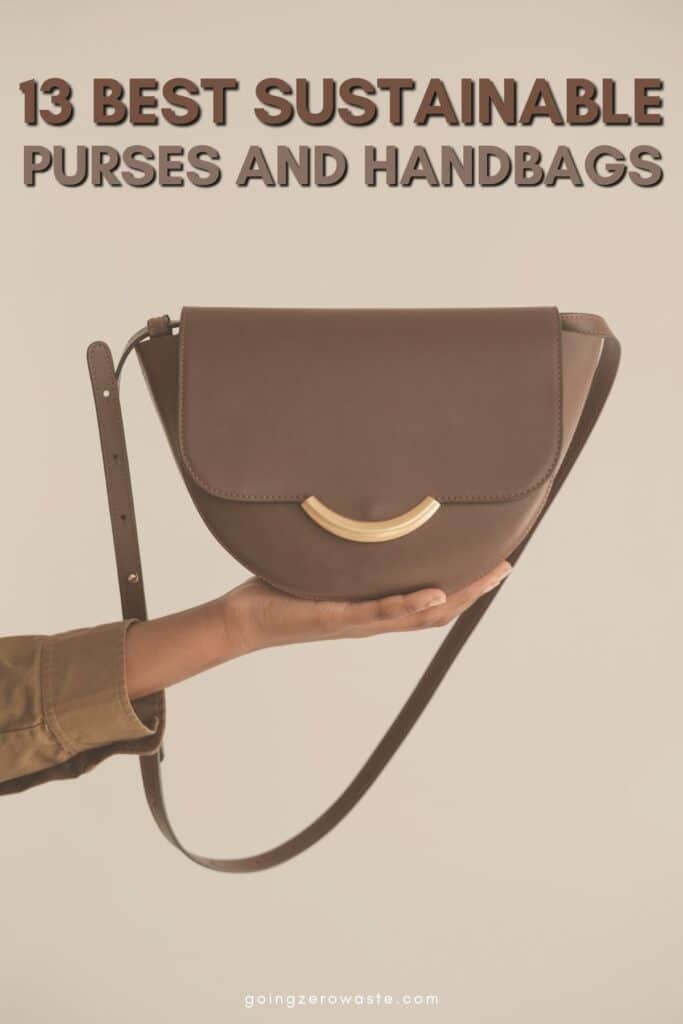 Some of the links in this post are affiliate links; for more information please see my disclosure policy.
sustainable bags
I'm a huge believer in using what you have first before buying new — and repairing it when it breaks. Did you know is you can get purses and handbags repaired at a shoemaker?  
Cobblers can repair all kinds of things in addition to shoes. So if your purse's zipper or handle breaks, bring it to a cobbler before giving up on it. You can also find repair tutorials on YouTube, I Fix It, and Instructables. 
However, sometimes a new purse or handbag is the only way to go. If this is the case for you, the first thing you should know is that not all purses and handbags are made equal.
The two things to consider when purchasing a new handbag or purse is manufacturing and materials. Questioning what materials the bag is made from, and if people were paid living wages to make it, are good places to start. 
Transparency in a company is important because many handbag brands will simply label something "vegan leather" and not tell you what that means or where they're sourcing this "vegan leather" from.
If you want an eco friendly bag or purse that's chic, stylish, and planet-friendly, you're in luck. Here are 13 eco friendly bags that'll help you make a statement without harming the planet. 
which is the best eco friendly bag brand?
The best handbag brand is one that makes their handbags built to last. The last thing you want to do is spend a ton of money on a bag you'll have to replace in just a year's time. "Eco friendly bags" aren't so eco friendly if you have to constantly replace them, regardless of what they're made out of.
Handbag brands can make bags last years by using sturdy, durable materials and through thoughtful design processes. All the brands on this list are artisan-made, handmade, and/or made from durable materials.  
Also, brands that take accountability for the end of life of a product are rare — but not to be overlooked. This places the responsibility back on the company and less on the consumer.  
Cuyana has a take-back program that accepts pre-loved Cuyana pieces. These donations will be sent to H.E.A.R.T., their partner based in Los Angeles, where they will go directly to women who are rebuilding their lives after suffering from abuse.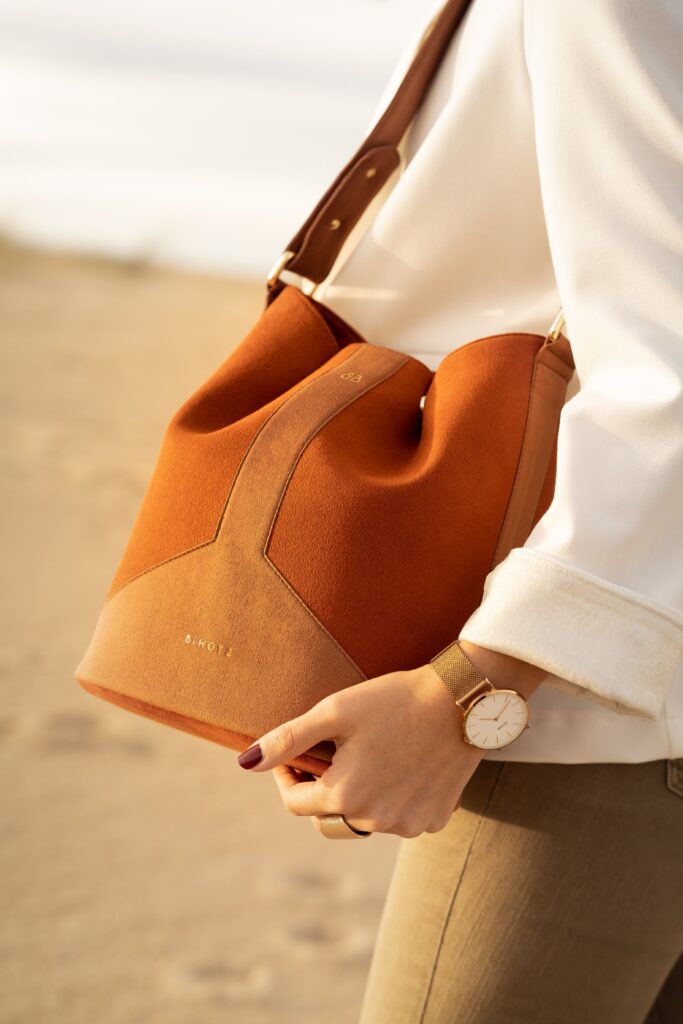 what is the most sustainable bag?
The most sustainable bag is the one you already have. Purchasing new should be your last resort, as mass consumerism and fast fashion harm the planet.  
In 2021 alone, almost $13 million in retail sales was generated from handbags. That's a lot of handbags. And worse, most of them are probably made from virgin plastic and leather — both of which have heavy carbon footprints (more on that later). 
On top of this, the handbag and purse industry is also part of the fast fashion industry. Recently, Coach was caught destroying and dumping their unsold inventory. These were perfectly good bags — and when a TikTok video went viral exposing this, Coach vowed to stop this practice. 
For this reason, we should always hold big name brands accountable for their actions and choose to use what we already have first.
Before buying new, shop your closet or see if any of your loved ones have purses or bags they don't use. If so, ask them if they don't mind having you take them off their hands.  
Another option is to thrift a bag or rent one for a special occasion. Here are 10 of the best runway rentals to buy designer clothes (and bags) from for affordable prices.
In terms of buying new, the most sustainable bag will check off these boxes:
Made from sustainable materials
Transparent manufacturing process
Ethical treatment of workers (aka living wages)
Company gives back in some way (triple bottom line: planet, people, profit)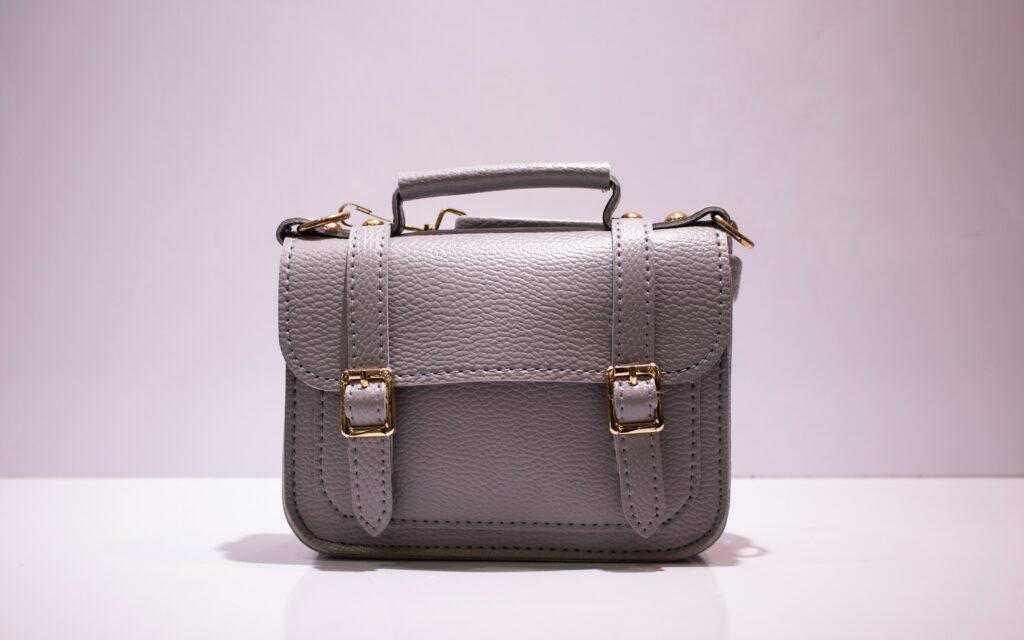 what are conventional purses and handbags made from?
Conventional handbags tend to use virgin plastic and leather as the two most common materials.
Virgin materials, like virgin plastic, require more energy to make and deplete natural resources. You must first extract them from the earth using unsustainable practices, such as mining, fracking, or drilling. Then it takes more energy to assemble those raw materials into usable materials.    
More than 90% of plastics are made from virgin fossil feedstocks, which utilize roughly 6% of global oil consumption. Only 5-6% of plastic gets recycled, and that's down from 9% in 2018 — so we're not getting better at recycling, we're getting worse.  
Leather comes from the hides of animals (typically cows) as a by-product of the meat industry. But the process of making leather is chemical-heavy, and most leather produced in the U.S. is chrome-tanned All wastes containing chromium are considered hazardous by the Environmental Protection Agency.  
According to Peta, a chrome-tanning facility wastes nearly 15,000 gallons of water and produces up to 2,200 pounds of 'solid waste' (e.g., hair, flesh, and trimmings) for every ton of hides that it processes.
The solution? Here are a few worth looking into.
Recycled plastic: Produced from a feedstock that has already been used or processed, aka Post-Consumer Recycled (PCR) content. Using PCR content can reduce greenhouse gas emissions and lessen the amount of plastic we send to landfills.
Vegetable-tanned leather: This technique involves using natural vegetable tannins to alter the protein structure of the hide, causing it to become leather.
Upcycled leather: Reworking leather that's already in use and transforming it into a new product.
The Leather Working Group: This group has set environmental stewardship protocol specifically for the leather manufacturing industry. Look for it on any leather product you decide to purchase.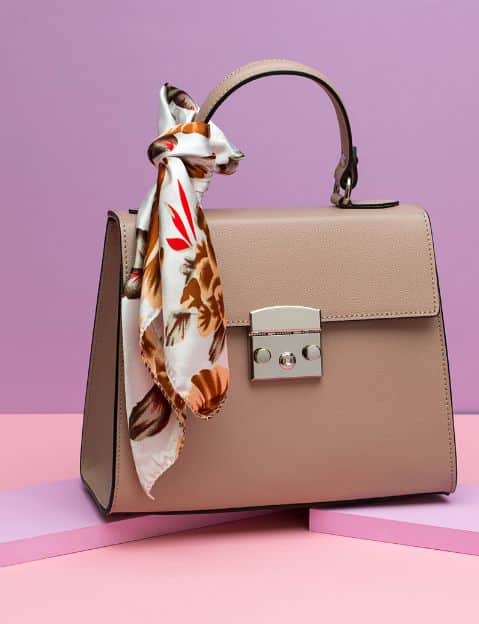 what are sustainable handbags made of?
The most sustainable material for handbags will vary based on your ethics, but there are a variety of materials to choose from.
Here's a list of materials that eco friendly bags may be made of:
Organic cotton
Hemp
Jute
Cork
Bamboo
Recycled plastic (rPET)
Fruit leathers
What makes these materials sustainable is that they are made from renewable, biodegradable, or recyclable materials.
For example, a bag made from cork helps support cork oak forests, which sequester carbon from the atmosphere. Cork is a renewable material because you don't have to chop down the tree to get it: You simply remove the bark, which grows back, and use that to make cork.  
However, it's important to note that most handbags and purses are made up of a mish-mosh of materials all at once. This includes bags made from sustainable materials too.  
This makes bags, sustainable or not, unrecyclable. So don't add them to the recycling bin at the end of their life. Instead, try to reuse, repair, and repurpose them for as long as possible.  
Ideally, we should also be pressuring manufacturers to have take-back programs. Writing emails to your favorite brands and asking them to start a take-back program is a great way to take collective action.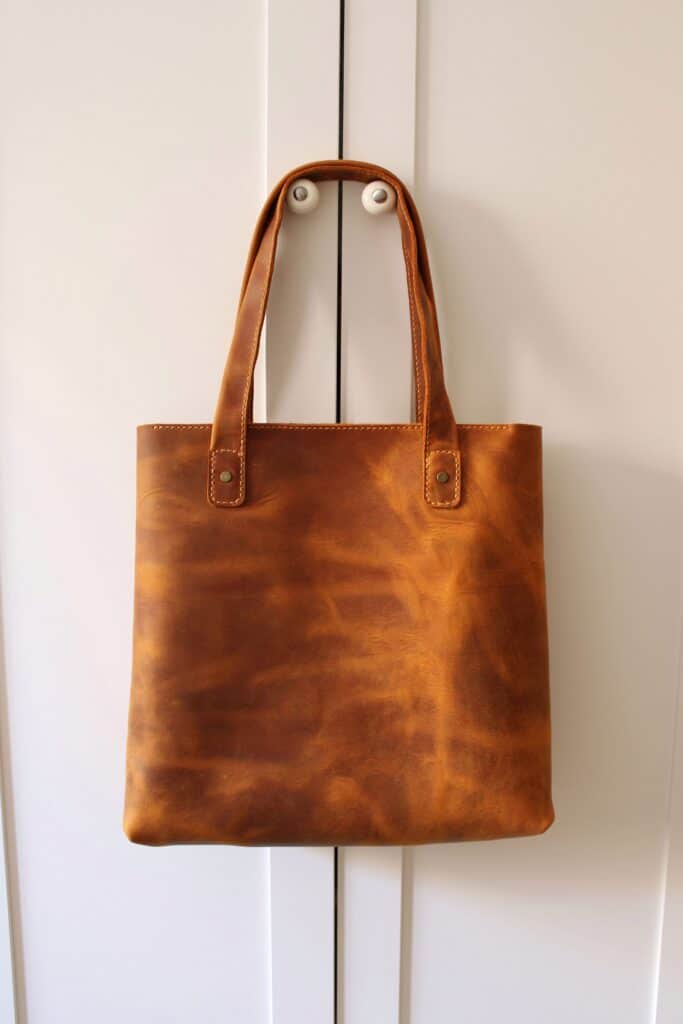 what is a vegan leather purse?
A vegan leather purse is just a bag made from vegan materials (aka, nothing derived from animal products, like leather).
The problem is most of the brands that use the term "vegan leather" are typically just referring to virgin plastic, which is greenwashing. Plastic isn't cruelty-free, as it comes from extracting crude oil from the ground — this process disrupts local ecosystems and harms human health.  
To turn crude oil into plastic requires a fossil-fuel-burning factory, which also uses up lots of energy and resources. This process further contributes to climate change which directly and indirectly harms countless species, including humans. 
So whenever you see the term "vegan leather," this does not automatically mean it is the right choice to make.  
Arguably, a thrifted leather purse is better for the environment because the resources for that have already been exhausted, so no new resources would be needed. And you'd be keeping it out of a landfill.
However, ethical vegan leather options do exist, such as leather made from fruit like banana and pineapple fibers or grape and apple skins.  
If a company is using recycled plastic and rubber, it's also a better option than "vegan leather" made from virgin plastic, as this has a smaller carbon footprint.
gzw approved eco friendly bags:
So, now you know what to look for in sustainable, eco friendly bags.
If your head is spinning from all this information — don't fear. I've rounded up a list of purses and handbags that get the Going Zero Waste seal of approval. All these brands make stylish bags that are easy on the eyes and soft on the planet.
I've gone ahead and highlighted some of my favorite features of each brand, but it isn't an exhaustive list. Be sure to check out their websites for more information.
---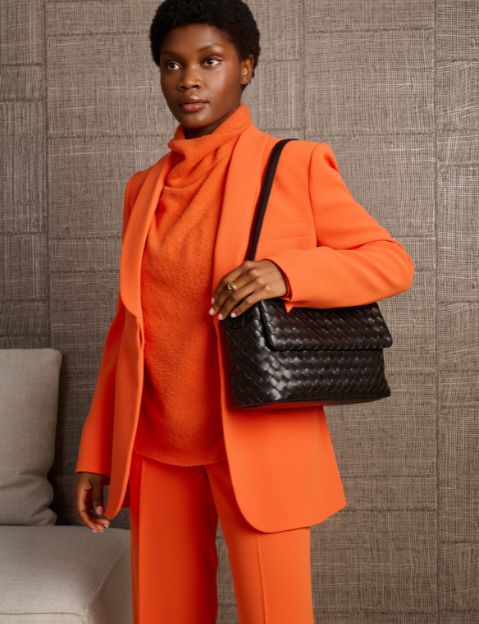 Leather, apple leather, + recycled cotton bum bags, backpacks, crossbody, handbags, mini bags, tote bags, weekenders + work bags
Second chances collection allows you to shop pre-loved + imperfect bags at a discount
Packaging made from recycled materials + is FSC certified
Kenzie bag's leather is hand-woven in Kolkata
---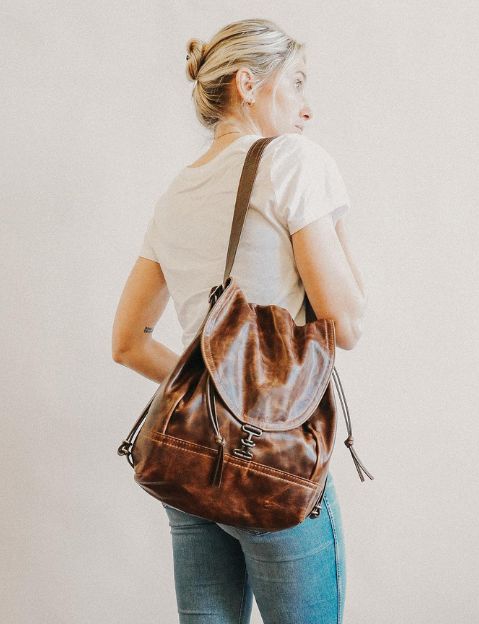 Leather tote bags, clutches, backpacks, crossbody, shoulder bags, and bucket bags
Naturally tanned leathers
Design your own bag options
Made one at a time in Maine
---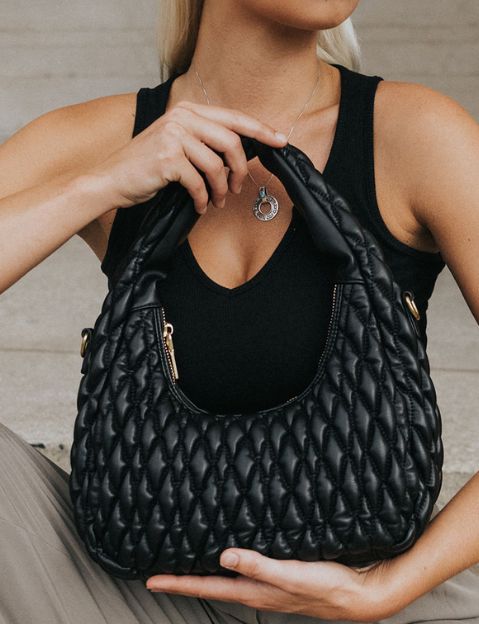 Recycled vegan leather shoulder bags and crossbody bags
Cruelty-free
Created in small batches
OEKO-Tex Certified Lining
Operates under a profit sharing model
---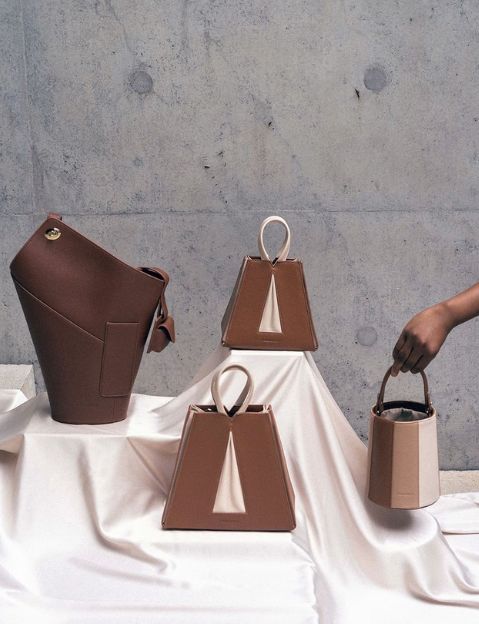 PETA-approved vegan and cruelty-free leather bags made with 58% recycled elements
Handcrafted in a family atelier
Reusable packaging made of recyclable FSC-certified recycled cardboard + paper
Donates $1 from every order online to a charity of your choice
---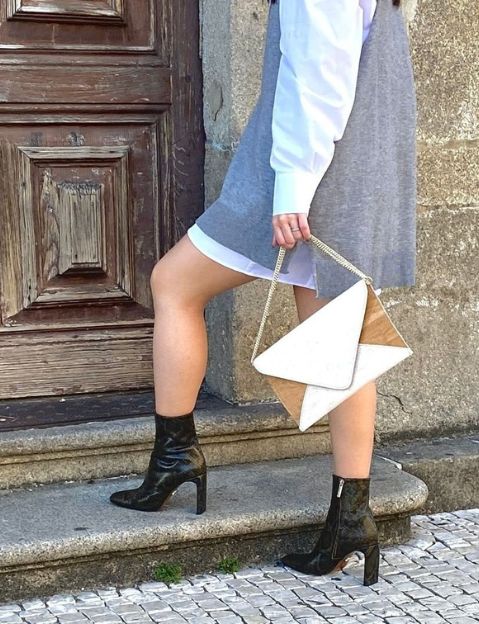 Cork tote bags, clutches, backpacks, shoulder bags, and pouches
Helps support cork oak forests which sequester CO2 from the atmosphere 
Vegan and cruelty-free
Biodegradable
Handmade in Portugal
---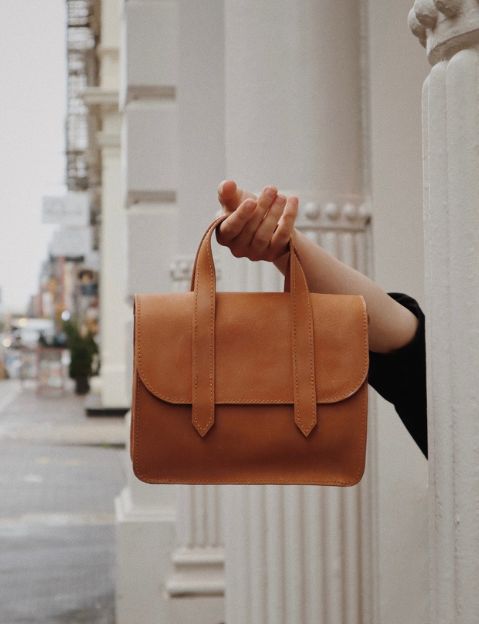 Upcycled leather totes, wallets, & clutches
Leather Working Group certified
Partners use a 100% recycled, closed-loop water system
Ethically made by women
Packaging is made from 100% recyclable materials and tags
---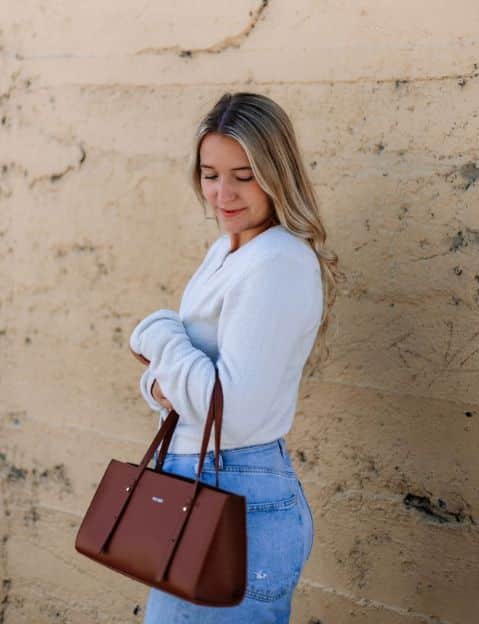 Recycled plastic and cork tote bags, cross body bags, clutches, and shoulder bags 
Lining made from recycled plastic bottles
Biodegradable packaging
Carbon offsetting
Vegan and cruelty-free
---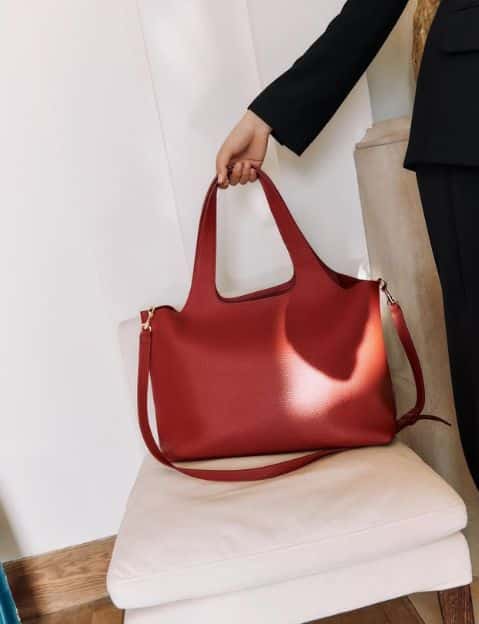 Recycled totes, backpacks, satchels, and crossbody bags  
ISO, SMETA & WRAP certified ethical production 
Woman-led business
Repair & take-back program
Leather Working Group certified
---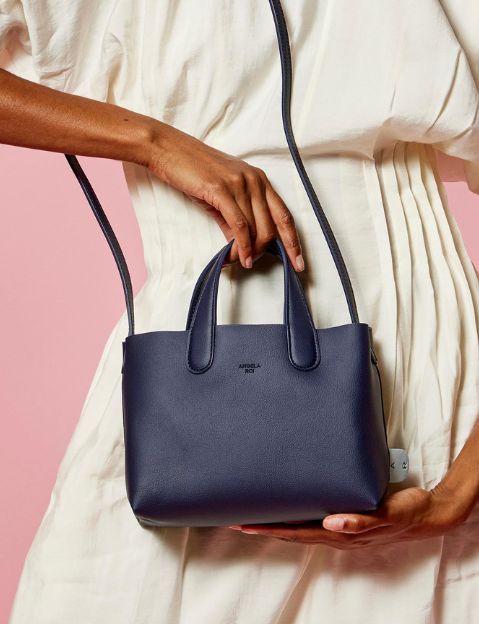 Cactus-derived vegan leather and EPUL fabric totes, shoulder bags, crossbodies, and satchels 
Biodegradable packaging
Sugarcane compostable hand tags
Ethical, artesian, handcrafted production
---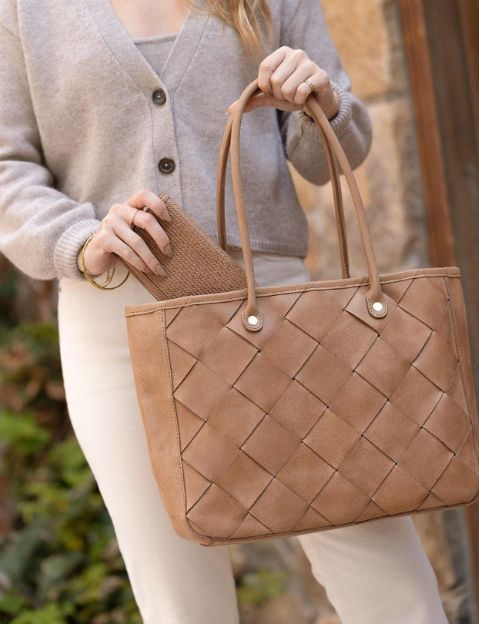 Leather clutches, totes & weekender bags 
Certified B Corporation
Climate Neutral Certified
Leather Working Group certified
ISO certified ethical production
---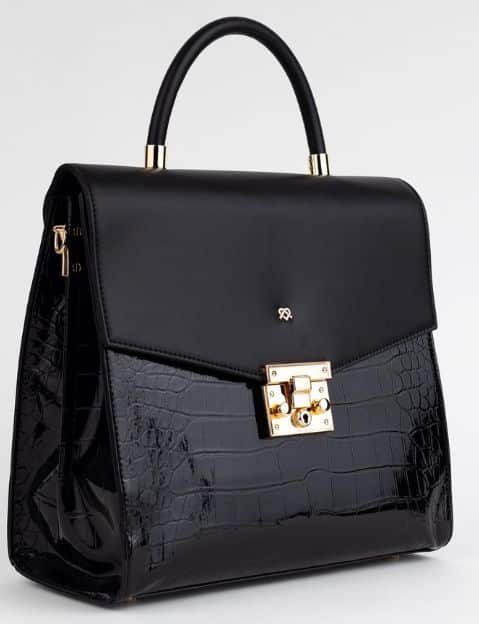 Upcycled and plant-based handbags, totes, satchels, backpacks + clutches
Vegan and cruelty-free
Ethically handmade in Korea
Gives back to various animal welfare groups and sanctuaries
---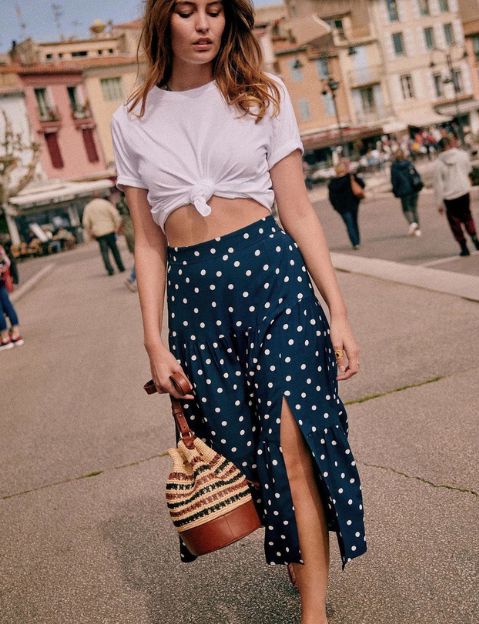 Bucket and raffia bags
Composed of more than 75% natural materials like flax, Tencel, and hemp 
Vegetable tanned leather
Certified B Corporation
Recycled packaging
Made in an audited factory
faqs
what is the difference between purses and handbags?
The difference between purses and handbags is that purses are relatively smaller in size and handbags are bigger. Handbags tend to have more functionality and pockets inside of them than purses do.
The word purse was originally used to refer to a small bag for holding coins, and in Britain, this is still true. Sometimes, purses are designed to be held over the shoulder using a strap.  
what should you do with eco friendly bags at the end of life?
End of life is something that consumers, as well as companies, need to focus on! If your bag is still usable, consider donating your old bags. As previously stated, they're unfortunately not recyclable, regardless of what they're made of. This means we need to pressure companies to offer take-back programs so bags can be taken apart and repurposed into something new.
Upcycling and using what you can from pieces of your bag (such as hardware, siding, etc.) is also a great idea to give your eco friendly bag new life.
are sustainable bags more expensive?
They certainly can be — but there are also plenty of expensive, name-brand bags that are wildly wasteful too. What you get when you invest in a sustainable bag is longevity, which makes the upfront investment well worth the cost. If you replace a $50 bag yearly (or less!), it doesn't take very long to more than make up for the $150 bag that will last a decade.
So, which of these sustainable purses and handbags was your favorite? Let me know in the comments below!