Hi, I'm Kathryn!
Thanks for stopping by!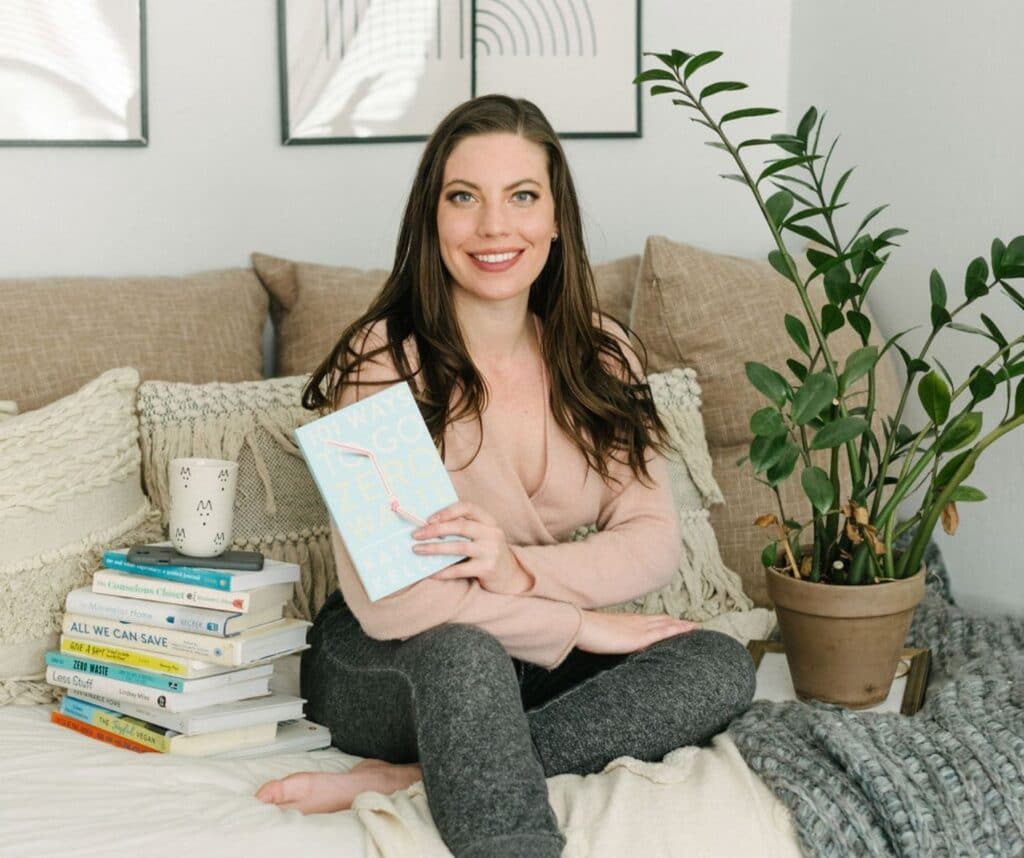 bio:
Kathryn Kellogg is the founder of Going Zero Waste a lifestyle website dedicated to helping others live a healthier and more sustainable life.

She's a spokesperson for plastic-free living for National Geographic, Chief Sustainability Officer at the One Movement, and author of 101 Ways to Go Zero Waste which breaks eco-friendly, sustainable living down into an easy step by step process with lots of positivity and love.
what's your background?
I'm a trained actor, and went to school for musical theatre. I performed full-time, professionally, until I moved to California.
I still do theatre on the side, and it will always be my greatest love and passion. Funnily enough, being a broke actor and having to pinch every single penny is how I wound up living a zero waste lifestyle.
how did you start living a more eco-friendly life?
It might be surprising but didn't start going zero waste because I loved the planet.⁠ I actually started practicing many of these habits out of financial necessity and for health reasons.
I had a pretty major hormonal imbalance in college which led to a lot of pain, doctor visits, full blown cystic acne, mood swings and mental health issues. So, I started reducing my exposure to endocrine disruptors which are found in a lot of products we come into daily contact with.
One of my favorite books on this topic is Estrogeneration which explores the link between synthetic estrogens with our bodies and nature.
There's not a lot of regulation or testing on a lot of the products we buy like plastic, beauty products, and cleaning products just to name a few so I started being very mindful of what I brought into my home by reducing plastic, eating more plant based, and DIYing a lot of my cleaning products etc.
Making these changes coupled with switching out disposable products with reusable ones i.e. cloth towels instead of paper towels – saved me a lot of money!
It all clicked for me when I moved to California that the changes I was making my personal health weren't only better for me, they were also better for the planet.
I started my blog goingzerowaste.com because I wanted people to know they could save money, be healthier, AND be more eco-friendly. It seemed like a no-brainer and I wanted to help people make this transition easy and fun. ⁠
fun facts:
Favorite Color: Orange
Favorite Animal: African Penguin
Favorite Food: Pizza!
Favorite Drink: Margarita
meet the fam:
---