The 8 Best Repairable Shoes For Durable + Stylish Footwear 
July 5, 2023 | Kathryn Kellogg
Last Updated on August 23, 2023
Did you know 22 billion pairs of shoes are thrown away every year? With new shoe designs launching every day, shoe culture and consumption continue to grow.
Sneakerheads, aka people involved in sneaker collecting, will buy various pairs of sneakers either out of love for sneakers, or as investments. Some sneakers can cost thousands of dollars (the most expensive shoe being the Solid Gold OVO x Air Jordans for $2 Million).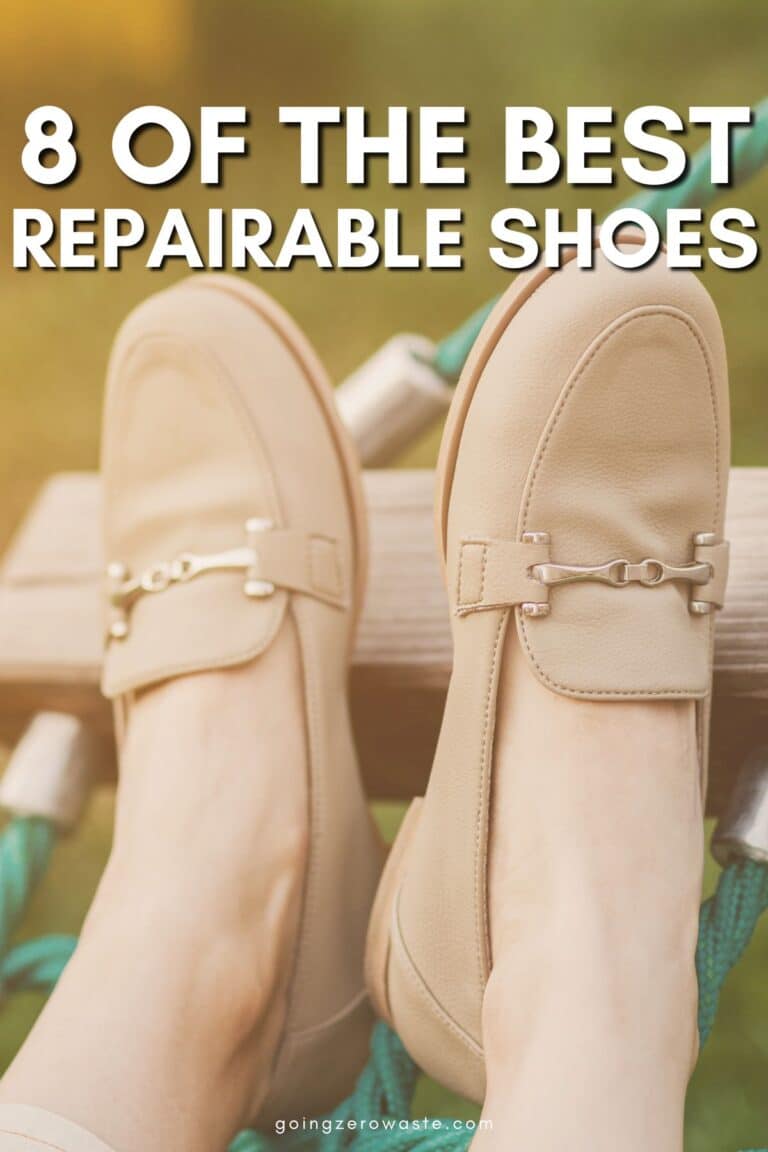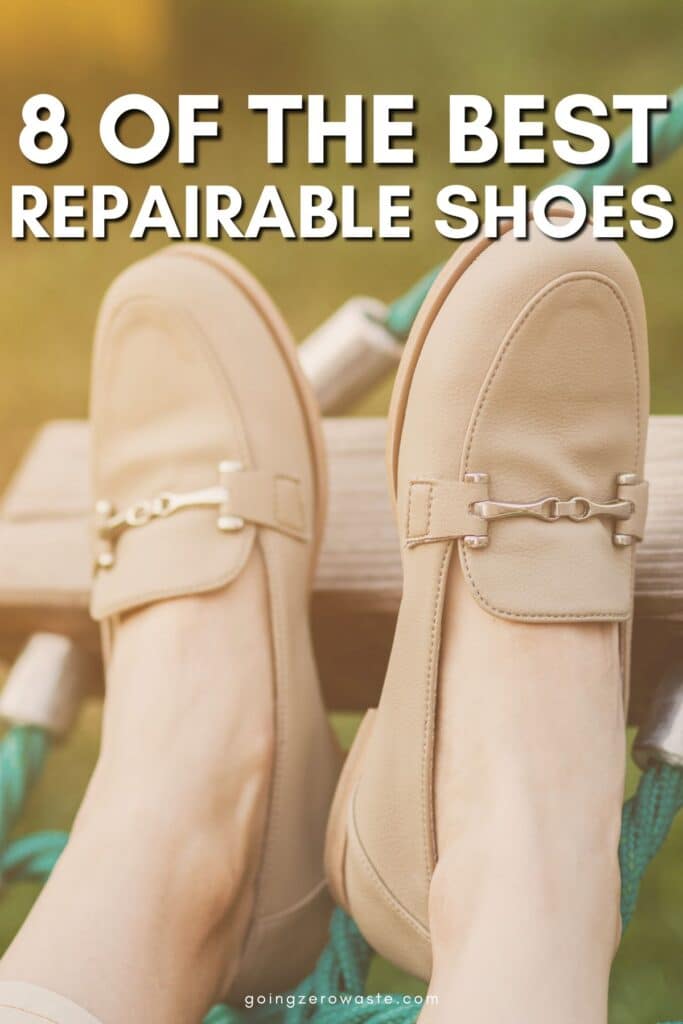 Some of the links in this post are affiliate links; for more information please see my disclosure policy.
Every pair of shoes produced has an environmental impact. Shoes are often made in fossil-fuel powered factories.
Manufacturers will also use flimsy, cheap materials (typically plastic) to make conventional shoes. This makes shoes harder to recycle when they do eventually break down.
That's why I'm all about buying repairable shoes. Having a small shoe collection full of repairable footwear you wear on a daily basis is much more economical and sustainable. Here are the best repairable shoes on the market.
who repairs and makes shoes?
Cobblers repair and (used to) make shoes. Cobblers, also known as shoemakers or cordwainers, were the main sources of handmade shoes up until the 18th century.
Currently in the United States there are 7,000 shoe repair shops that serve 300 million people – that's more than 600 million shoes.
Today, Cobblers spend their workdays repairing, restoring, and improving shoes, boots, sandals, clogs, moccasins, loafers, and stilettos.
Cobblers can do a wide array of repairs, such as:
Stretch out shoes that are too tight in specific areas
Dye leather shoes into a darker color
Fix, lengthen or shorten the straps for strappy sandals or shoes
Add padding to the insole and arch for added comfort
Weatherize shoes for the winter using rubber soles and/or waterproofing
Shine shoes
Repair scuffed or stained leather
Lower the height of boot shafts so that they sit lower on your leg
They also do more than just shoes: Cobblers can also fix zippers on belts, luggage, gloves, handbags, buckles, and other leather products.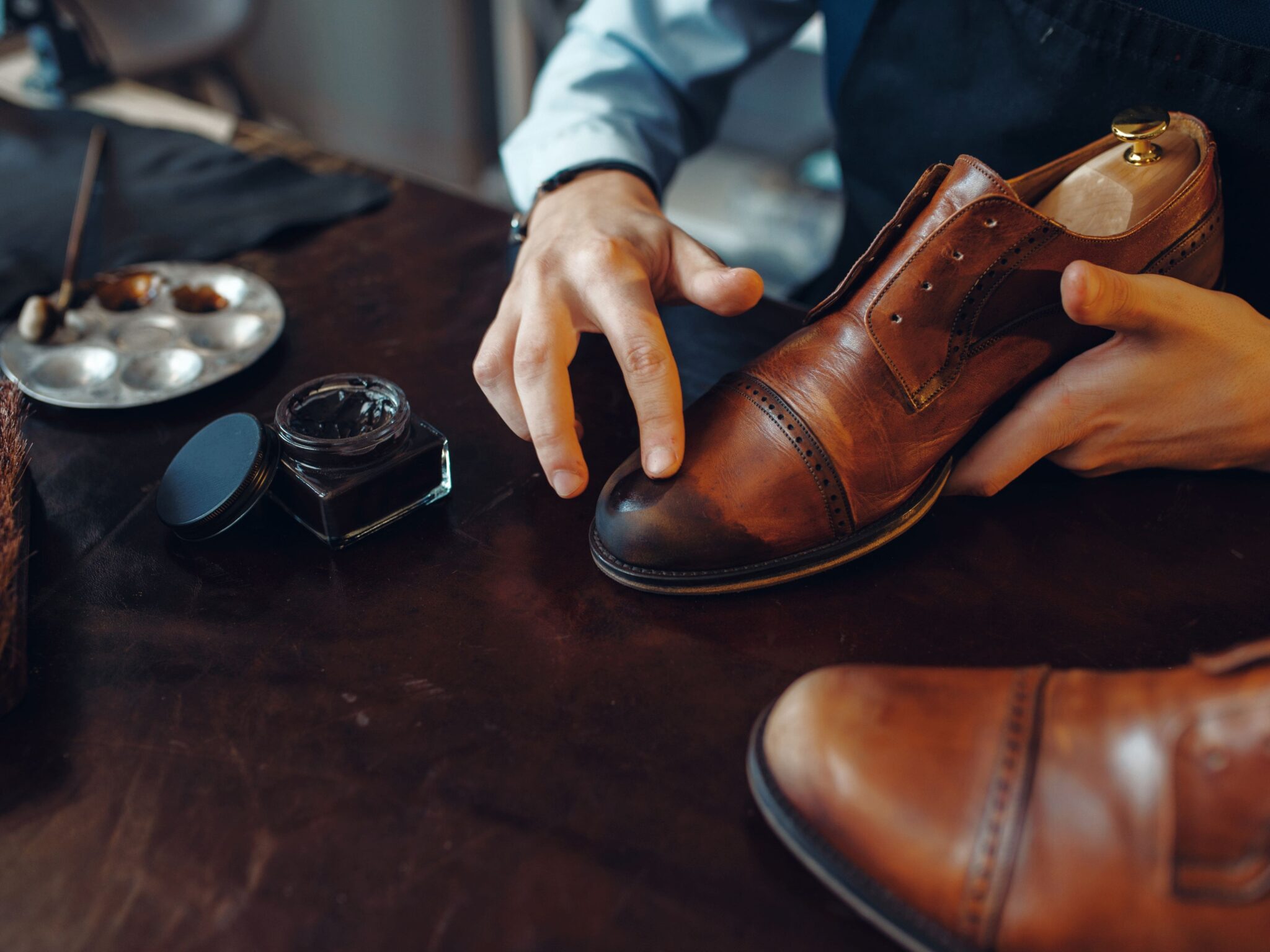 which shoes can be repaired?
Shoes that can be repaired vary based on the kind of materials they're made from, and the technique used to assemble them.
Many fast fashion pieces, including footwear, are made to fall apart, making them unrepairable. Fast fashion shoes tend to be made with cheaper materials that aren't designed for longevity.
The hardest shoes to repair are typically sneakers. Sneakers and casual shoes are commonly constructed using cup soles. The rubber cup outsole is permanently bonded to the leather uppers using cement, and removing it destroys the leather, making replacement impossible.
However, it is a good idea to double check with your local cobbler to see if your sneakers can be resoled.
While there are multiple different kinds of repairs that can be done, the most common kinds of shoe repairs are whether or not the soles and heels can be replaced. The soles and heels of the shoe wear out much quicker than the uppers (main body) of the shoe.
Types of shoes that are easier for cobblers to repair include:
High heels
Flats
Sandals
Work boots
Dress boots
Loafers
So what makes a shoe repairable? All repairable shoes share one trait: They're typically made out of leather (or even some vegan leather alternatives). This is because leather is a durable and sturdy material that is resistant to breaking down and much more receptive to repairs when they do.
This doesn't mean all conventional shoes can't be repaired. But you should always prioritize repairing high-quality shoes first (like the ones on this list).
The shoes on this list are durable and built to last years, not a season.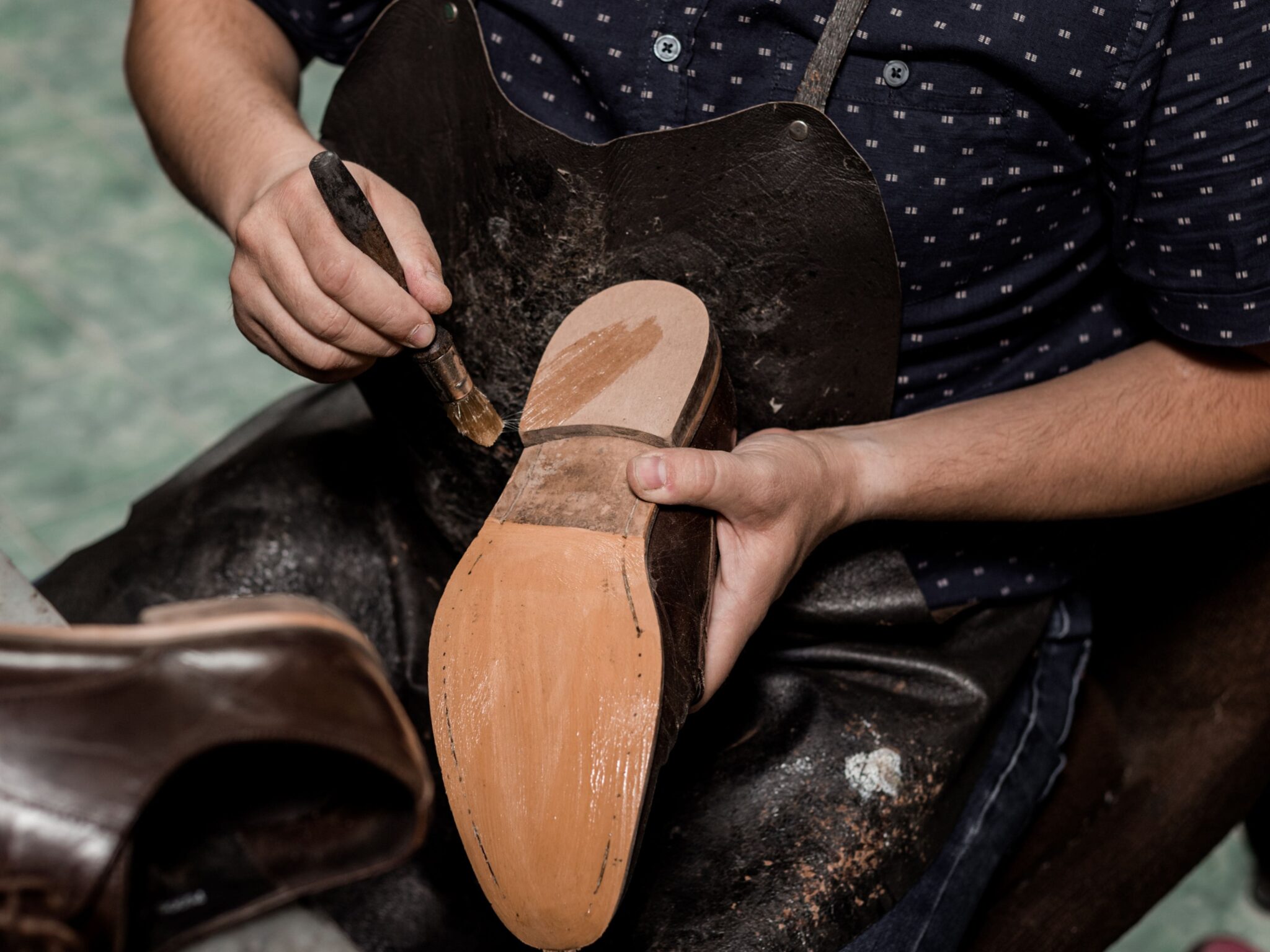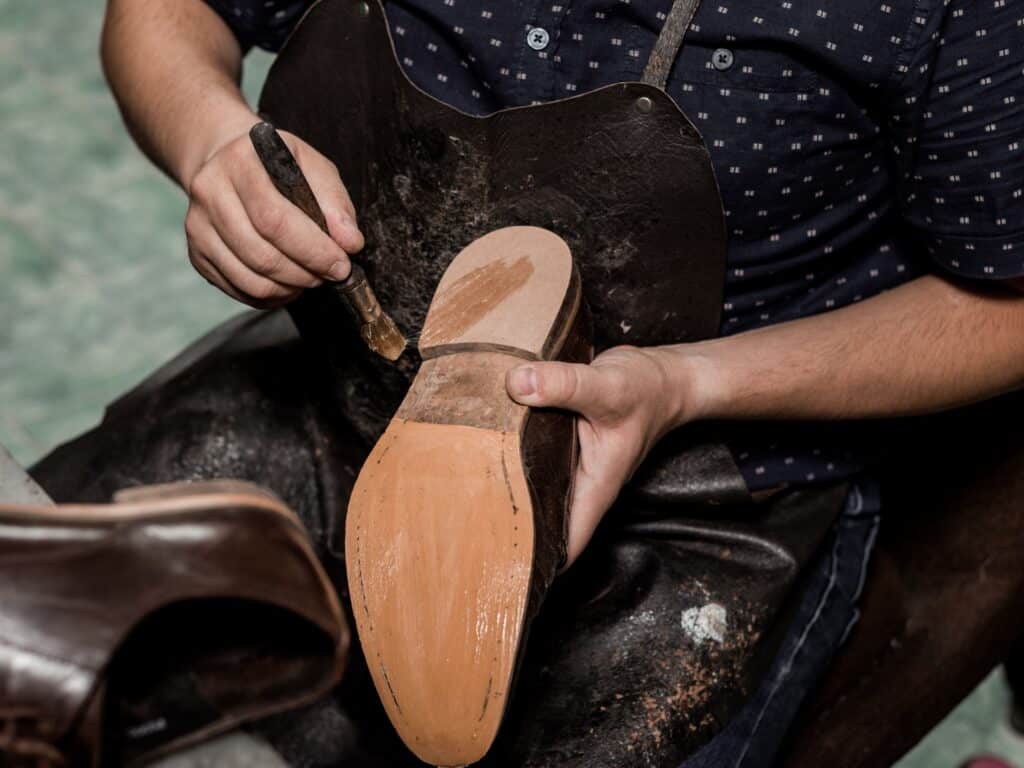 can shoes be reheeled?
Yes, shoes can be reheeled. A cobbler can help with this. If you break a heel while walking or dancing, save the shoe and take it to your local cobbler for repair. It'll cost less than buying a whole new pair of heels.
is it worth it to resole shoes?
Yes, it is worth it to resole shoes because resoling is a cost-effective way to prolong the life of high quality shoes and boots. Not only does this save you money (resoling usually costs less than buying a whole new pair of shoes), but it also keeps items out of the landfill.
Resoling shoes is one of the most common types of shoe repairs. The bottom of shoes always wears out faster than the top. This means most cobblers won't run into many problems resoling your shoes, as long as they're a high quality brand.
Don't try to guess if your shoe is repairable or not: Always visit a local cobbler and ask them if they can resole your shoes. You may be surprised at the answer!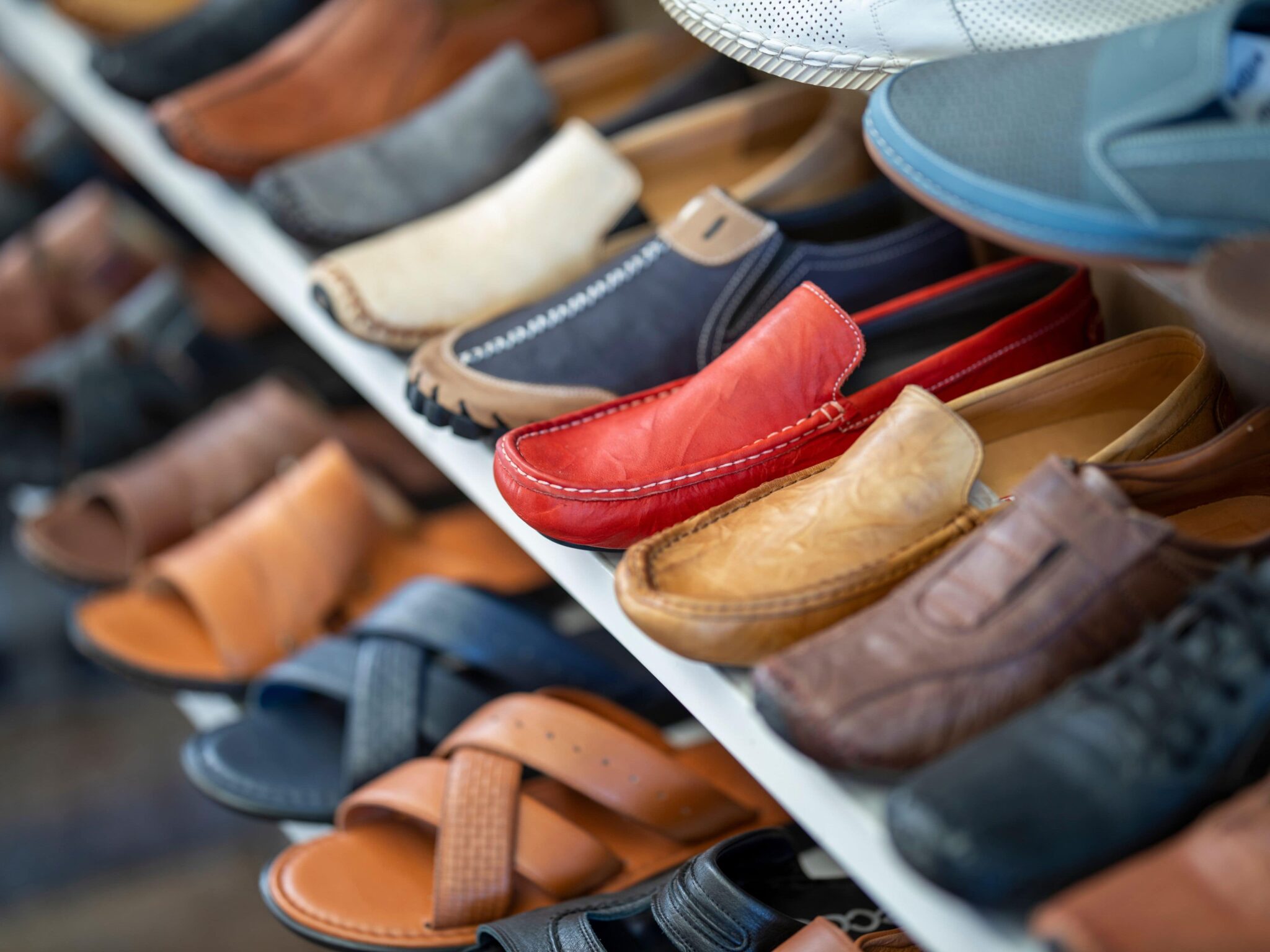 the best repairable shoe brands
To me, repairable shoes translate into high-quality, durable footwear that I feel inclined to want to repair. Think about it: If your shoes are not just serving looks, but also feel great and last a long time, wouldn't you want to keep them going as long as possible?
But most shoes tend to be a mish-mosh of materials all at once. And most of the time, brands aren't exactly transparent about where the materials come from and how they were treated.
Leather and plastic tend to be the two most common materials in shoes though. Leather is a byproduct of the food industry and tends to require lots of water (and a cocktail of chemicals) for processing.
Almost half of the exported footwear in the world is made from plastic or rubber — and we know plastic doesn't break down, it just breaks up into microplastics over time.
You'll want to invest in brands that use sustainably sourced materials, like leather from Leather Working Group and recycled plastic. The Leather Working Group has set environmental stewardship protocols specifically for the leather manufacturing industry.
Shoes that are the most consistently repairable are ones made from leather (or some vegan leather alternatives). If you're not comfortable buying new leather shoes, consider getting them secondhand.
My favorite eco friendly shoes are old leather boots that came straight from my aunt's closet!
All the brands on this list utilize different sustainable strategies to ensure their materials are sustainable, but also repairable. There are several brands that also offer take-back programs, which help close the loop and ensure your shoes get recycled at the end of their life.
I've gone ahead and highlighted some key features of each brand, but it isn't an exhaustive list. Be sure to check out their websites for more information.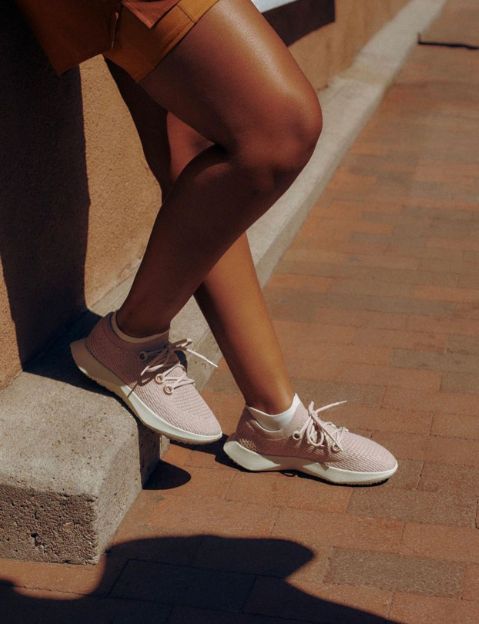 Women + Men's footwear
Rerun collection offers slightly imperfect and gently used products
Offer premium replacement insoles + replacement lace kits 
B Corp certified
Recycled, natural, and renewable materials
Carbon neutral footwear
---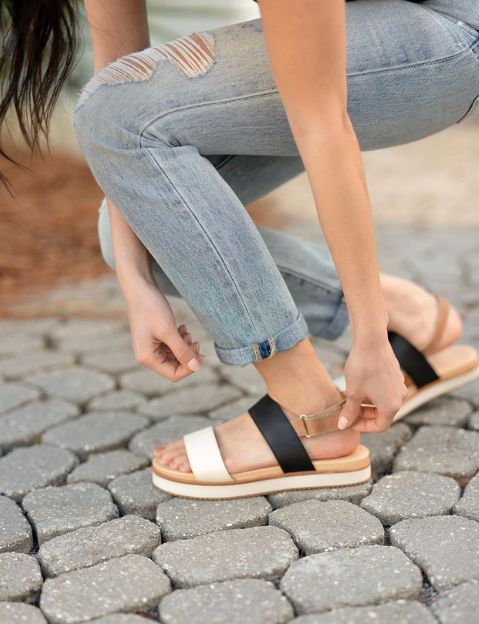 Women + men's footwear
Offering classically-built leather models mean most cobblers will be able to repair these
Certified B Corp
Leather Working Group Certified leather
Shoe reclamation program
Climate neutral certified
---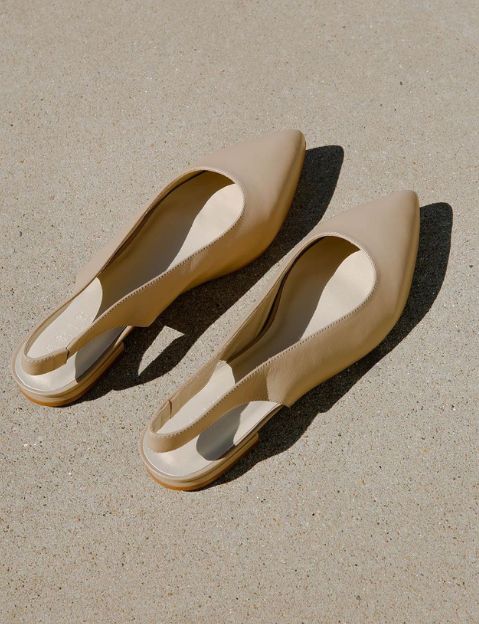 Women's footwear
Life-long product repair or replacement guarantee
Fair & transparent wages
Leather Working Group Certified Leather
100% recyclable packaging
Hires women who are overcoming addiction, homelessness, commercial sex work, and more
---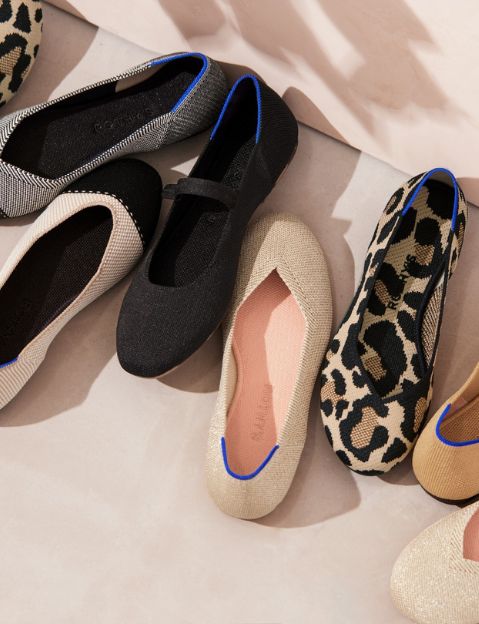 Women + men's footwear
Offers a recycling program
Made from recycled water bottles
Natural and renewable soles
Vegan and cruelty-free
---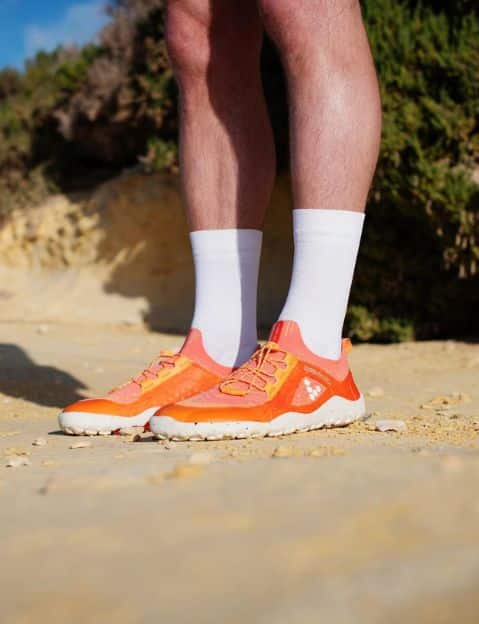 Women, men + kid's footwear
Certified B Corp
UK-based repair service, but they're developing partnerships with cobblers globally
One-third of shoes made with some recycled plastic bottle components
3D printed shoes means fewer materials and manufacturing waste
Revivo line sells refurbished shoes for a discounted price
---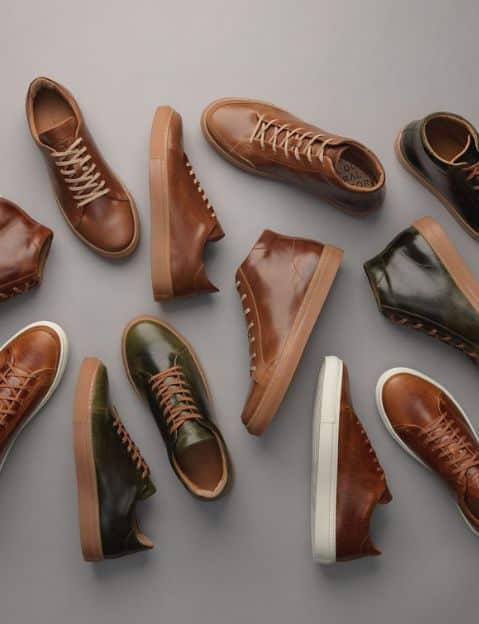 Men's footwear
Handcrafted in their UK-based family workshop
Shoes feature full grain leather or suede uppers, insocks, and linings
If the insoles and waxed cotton laces wear out, you can buy those separately to replace yourself
REPURPOSED collection puts factory leftovers and scraps to good use
---
Gender neutral
World's first repairable premium sneaker handcrafted in Italy
Exchangeable parts increase your VYNs lifespan by multiple times
Natural materials are all sourced from European, certified suppliers
leather is sourced from regenerative farms and is carbon neutral
Cork used in the insoles is 100% recyclable
---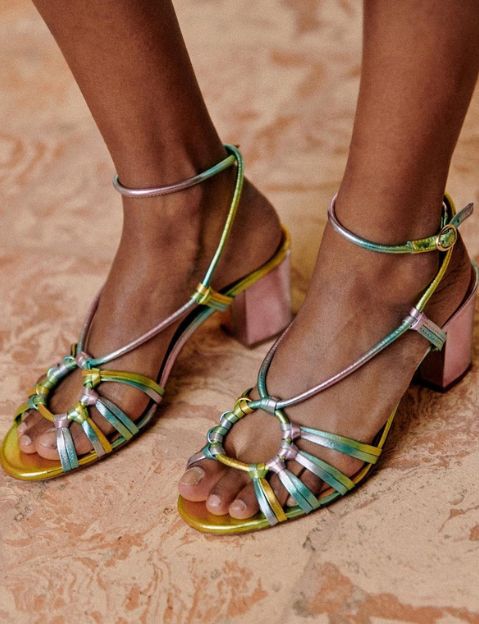 Women's footwear
Offering classically-built leather models mean most cobblers will be able to repair these
Recycled + natural materials
Uses vegetable-tanned leather
Handmade pieces
Philantropic program
Which of these repairable shoes would you want to try? Let me know in the comments!