The Best Ethical Shoe Brands
November 22, 2021 | Kathryn Kellogg
Last Updated on November 22, 2021
A whopping 300 million pairs of shoes get thrown away every year in the US, filling up landfills with synthetic materials that take up to 40 years to break down. Thankfully, there are ethical shoe brands that are turning things around by adopting good practices in creating footwear.
I've researched the best ethical shoe brands to pair with your eco-friendly lifestyle, but remember it's always best to first reduce the number of shoes you need. When it comes time to get a new pair of shoes, I always try to opt for timeless styles that are well made and designed to last.
Don't forget to check vintage and your secondhand options too, but be extra vigilant when checking the soles as I've had a few secondhand pairs completely disintegrate on me. Once half up a gravel trail and Justin had to carry my piggyback all the way down.
choosing the best shoe brands
The best ethical shoe brands stand out from other brands with their commitment to good practices, such as using eco-friendly materials and providing fair wages. Their business models benefit not just them, but also their workers, their communities, and the environment. The best shoe brands put values first and strive to make a positive impact.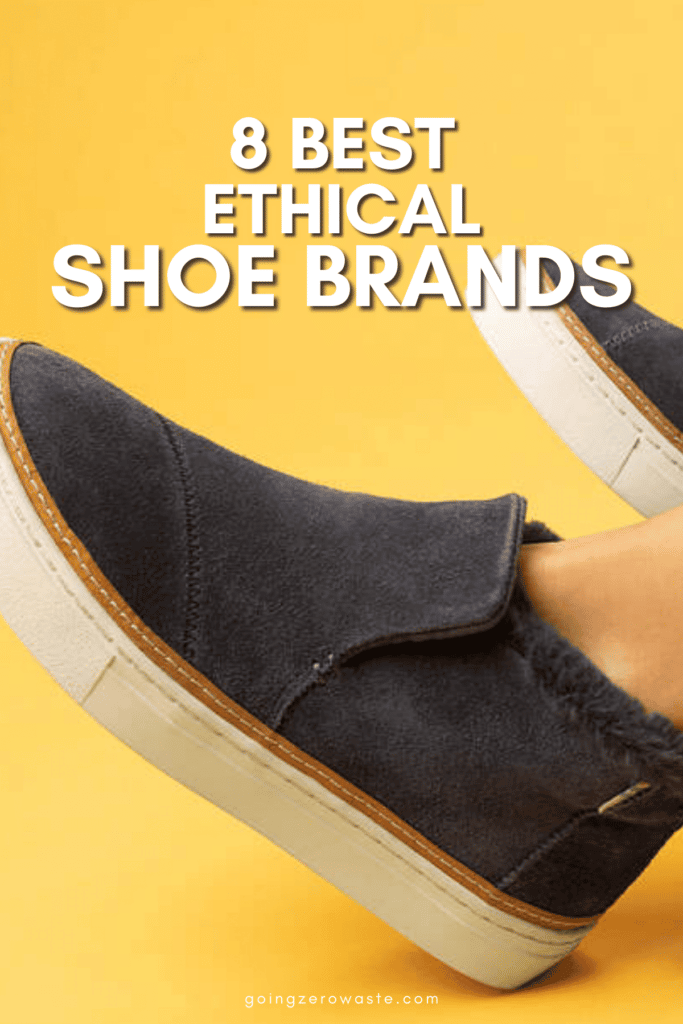 Here are some pointers to check if your sneaker brand is ethical, or getting there, at least:
The brand is transparent about where they source materials.
They openly talk about the working conditions in their factories, and
They have been recognized as Certified B Corporations (or B Corps, for short), which is only given to businesses that meet high standards of social and environmental responsibility.
Despite being different from the mold, many ethical footwear brands are also great at practicality and style. Here are five ethical brands (all of them B Corps) where you can shop for your next pair!
8 best ethical shoe brands to buy from
Everlane
Only the highest-quality materials are used by Everlane in collaboration with the world's best, ethical manufacturers. Customers can check out the company's supply chain all the way down to the actual cost of every item they produce. This is known as Radical Transparency in Everlane speak.
Customers love that they can wear Everlane's footwear for years, if not decades. They aren't designed for a certain season; they're made to last. That pair of boots you saw on their website? You can pass that on to your granddaughter!
Allbirds
Allbirds are designed with simplicity and comfort in mind. Their line is made from natural materials, particularly wool from merino sheep in New Zealand, wood from trees in South Africa, and sugarcane from Brazil. Talk about being inspired by nature!
The San Francisco-based company partners with suppliers all over the world and conducts regular audits to ensure fair labor practices in their factories.
TOMS
The TOMS brand is probably one of the most recognizable designers in the market. Beyond their classic lines, TOMS has been dedicated to social causes since its beginnings in 2006.
In the past, TOMS followed a buy-one-give-one model wherein they gave away one pair of shoes for every pair you bought. At present, TOMS commits one-third of their profits for supporting grassroots efforts to help create change in communities starting at the local level.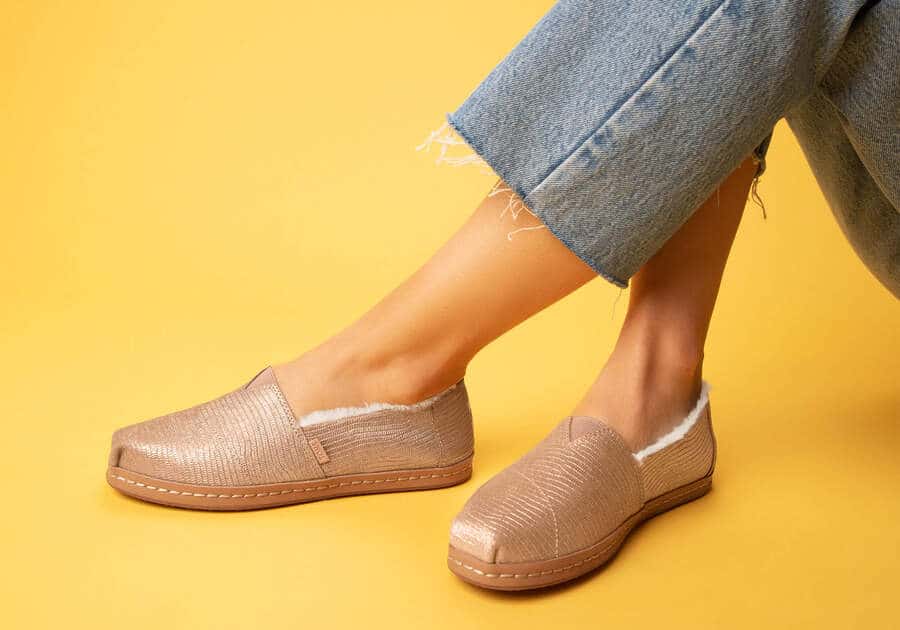 Nisolo
Nisolo offers a wide variety of footwear, from boots, to sandals, and sneakers made with leather. They also create bags and accessories from the same material.
This ethical company takes a "circular fashion" approach for their products in response to the pollution caused by the fashion industry. Nisolo is dedicated to being climate neutral and so they undertake efforts to reduce carbon emissions in every step of their process.
Therafit
Therafit is all about women's wellness, as reflected in their comfortable designs, and social responsibility, as seen in their community efforts.
The brand runs the One Step Forward Giving Campaign where for every purchase, they donate to a charity chosen by the customer. These donations help organizations dedicated to medical research, education, and the environment. Therafit also maintains an active online community to educate their customers and followers on wellness and empowerment.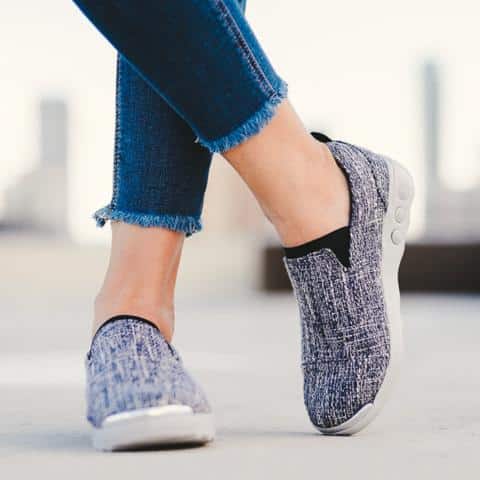 Nomasei
Nomasei's creators abandoned lucrative careers in large luxury residences in order to devote themselves to giving purpose back to their business by providing a responsible and long-term solution, as well as addressing the desire for meaning and change in today's world.


The company's manufacturer in Tuscany values developing trusting, fair, and respectful relationships with their staff and maintaining a close network of small family firms with which they share the same principles.
Veja
Veja chooses both design and social responsibility in creating stylish sneakers. They source raw materials from cooperatives Brazil and Peru, including organic cotton and rubber from the Amazon rainforest.
Following fair trade practices supports the livelihood of farmer families and allows them to earn sufficient income. Veja has partnered with local organizations to provide further support to cotton producers and to promote regenerative methods of agriculture.
Sezane
Sezane is a company that strives to create timeless products that will endure (nearly) every season and fit (almost) every year by creating them with people they trust, utilizing environmentally friendly, cutting-edge materials. They select their suppliers based on the origin of raw materials, experience, working conditions, and production capabilities.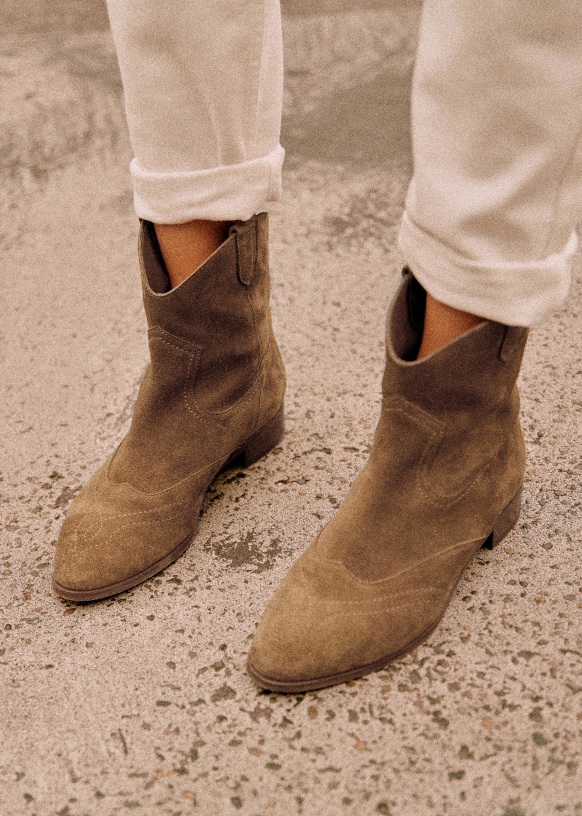 faq
how do I know if a shoe brand is ethical?
Look for certifications that indicate internationally-recognized standards like if they are a B Corporation or if their products have Fair Trade labels. If there are none, check the brand's website for more information about their materials, production process, and working conditions in factories.
Ethical footwear brands are transparent about this information and will usually have them up on their website. For small businesses without a website, you can try to message the seller for more info on where they source materials or ask who they partner with to create their products.
where can I buy ethical shoe brands?
You can buy directly from the website of the listed shoe brand or you can get them from online marketplaces. We encourage you to order from local sellers to minimize both shipping costs and the carbon footprint of your purchase. Another option is to look for ethical brands carried by local retailers or in secondhand clothing stores in your area.
summing it up
I hope I helped with researching these options. Whichever new kicks you choose, if you stick with brands like these, you can feel confident that you're also helping the Earth. In addition to those listed above, there are lots of other brands out there that also follow ethical practices in their business. Make sure to do some research into the brand, however, so you can be assured of the quality and materials they use.
When you see one that aligns with both your values and style, then you can finally say that you've found the right fit!