Sustainable Shoes and Sneakers for Winter
November 29, 2021 | Guest Post
Last Updated on September 27, 2023
I am rapidly approaching my first winter in Maine. This calls for durable footwear that can withstand the harsh winter months ahead. I've been on a deep dive for some durable and sustainable footwear that can rise to the occasion.
One of the great things to come from the rise in sustainability is more options and choices. I'm not going to lie, sustainable shoes (and, well, fashion in general) used to have a certain look. You know what I'm talking about – shapeless, boxy, probably linen or hemp, but let me tell you – times have changed.
Finding sustainable shoes and sneakers this winter isn't as hard as you think. More and more fashion brands are opting for sustainable and biodegradable materials. A few ethically sourced and biodegradable footwear brands include Nisolo, Coclico, and OTBT. From recycled fibers and fabrics to non-toxic glues and dyes, Going Zero Waste can help you find the right shoes to fit your lifestyle!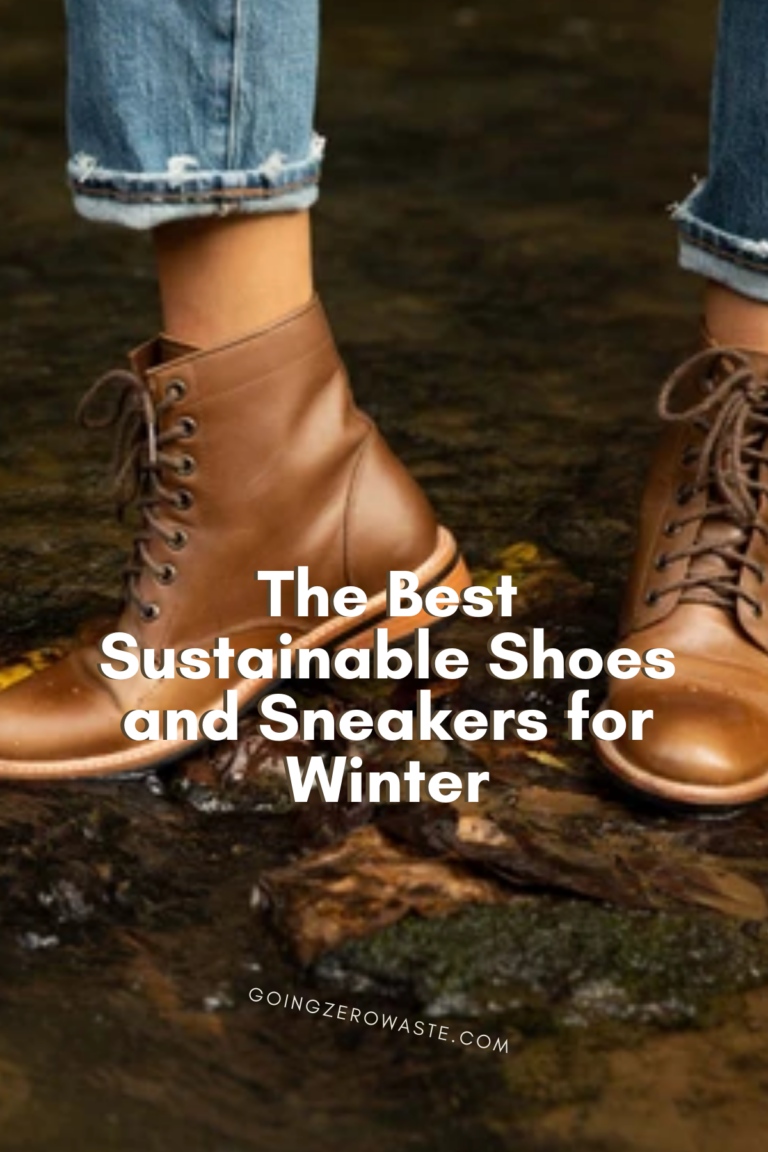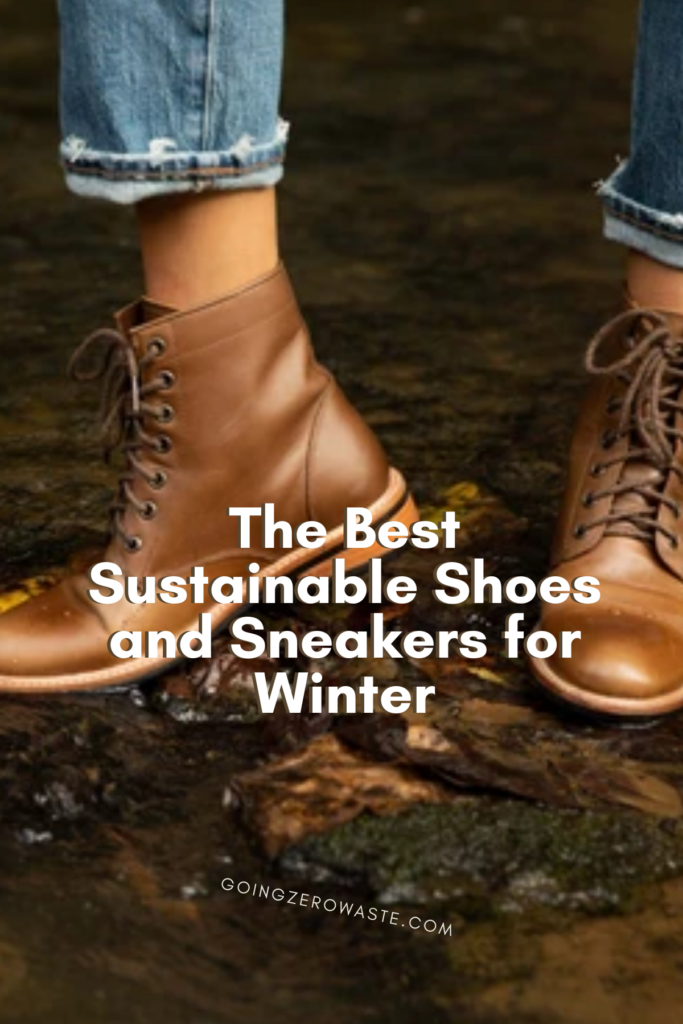 Purchasing shoes that match your vibe and your morals used to be pretty tricky, but lucky for you, I've put my best foot forward —pun intended— and have found several great boots and sneakers that will hold up well this winter. There are plenty of ethically sourced and biodegradable shoe options out there for the coming cold months. Your feet can be warm, protected, and fit well into your zero waste lifestyle. Be sure to check out my guide to the best ethical shoe brands while you are at it!
why go eco-friendly?
Going eco-friendly is a small step we can take to better care of our planet and the natural resources around us. As Ponto footwear puts it, "Love the planet you walk on."
Most shoes on the market are made of leather and plastic, two materials that require a cocktail of chemicals for processing that often contain bio-hazardous chemicals like chromium, formaldehyde, and other carcinogens. These chemicals, when released, get into our water systems and cause massive health issues.
SGS, a worldwide inspection and certification company, reported that for non-food dangerous product recalls in 2013, "More than 90% of the cases were due to chromium." which has been found on textiles, but is most commonly used on leather.
In 2020, the EU reported that they were taking a tougher stand against the chemicals found in footwear. However, the United States to date has no such bans. Although NBC News has reported the Biden administration is taking steps to ban some of these chemicals, nothing has happened yet.
The chemicals emitted not only affect the general population through polluting drinking water and affecting landfills but also create hazardous conditions for factory workers. In some of the worst-case scenarios, like leather factories found in Bangladesh, workers (some of which are children) have little to no protection against these toxic chemicals, and many workers have died from exposure.
Because of the considerable amount of time and legislation it takes to create laws that will turn the shoe industry around, the best and easiest way to do something about the problem right now is to repair the current shoes you own, shop secondhand, or buy from companies already using sustainable materials and humane working conditions.
While sustainable materials may be costlier to obtain and process upfront, the benefits to humanity and the environment are worth the cost. Simply by opting for more sustainable footwear, you're supporting a worldwide effort to take care of the people in the factories creating our products, the air we breathe, the food we eat, and the overall health of our planet.
a handful of sustainable materials
Another reason I like to choose sustainable materials when shopping is because I want to support better land management, reduce waste, and support safe working environments for the artisans making clothing.
It's also worth noting that part of wanting to curate a more sustainable wardrobe is using what you have and shopping the secondhand market as well. Wanting to live a zero waste or low waste lifestyle means focusing first on what you truly need, and buying products that are meant to last.
These are just a few cool sustainable materials you can look for when purchasing sustainable shoes this winter:
Cork Leather
Recycled Plastics
Desserto Cactus Leather
Cork Leather
Shoes made of cork leather are harvested from —you guessed it— cork trees. What you may not have guessed is that cork is actually a collection of dead cells from the bark of a cork tree. No harm comes to the tree when harvesting its bark, making cork a naturally occurring renewable material.
A sustainable and Vegan alternative to leather, sneakers made from cork leather are both chic and biodegradable. Sorbas is a brand that specializes in waterproof sneakers made from cork leather.
Desserto Cactus Leather
Leather made from cacti is one of the hottest trends sweeping through the zero waste community. The cactus, or the prickly pear plant, grows all throughout the arid desert of New Mexico, Texas, and Mexico. It is one of the most abundantly available materials for sustainable footwear. Leaves are dried in the sun for three days and don't require any toxic chemicals to phthalates during the production process.
What you get is an organic, cruelty free leather. Adrián López Velarde and Marte Cázarez are the co-founders of Desserto cactus leather and pride themselves on shoes that are biodegradable and sustainable.
what to wear this winter
Here are a few brands that specialize in the perfect winter boot or sneaker, shoes that will wear well during the long winter months of freezing temps.
Nisolo
A certified B corp
specializes in both men and women's shoes
Employs only adults
Supports literacy and fair wages among employees
Nisolo is climate neutral certified.
/ Shop Nisolo /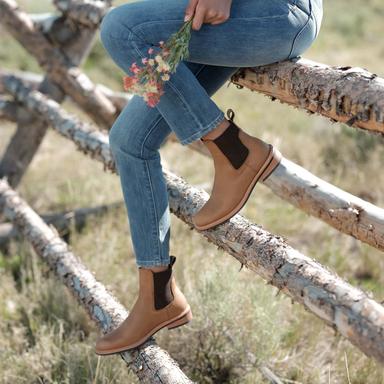 Womsh
handcrafted in Italy
high-quality and long-lasting
Uses eco-friendly or recycled materials
Products made by hand with a good labor rating
PETA approved- Vegan friendly shoe line
/ Shop Womsh /
Good Guys
● 100% Vegan and cruelty free
● France based/made in Italy
guarantees fair-trade working conditions
PETA approved
Men's and Women's shoe, boot, and sandal lines
/ Shop Good Guys /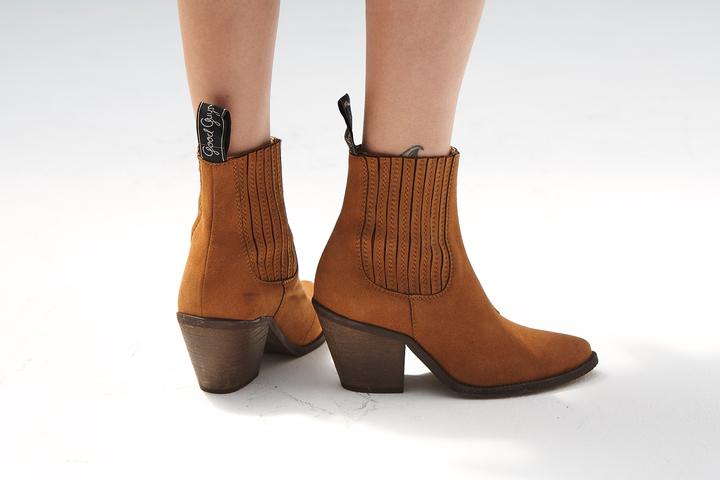 faqs
1. is leather eco-friendly?
This is always a tricky topic, and one that really comes down to personal choice. Leather is a byproduct of the meat industry which has a notorious reputation for leaving a large carbon footprint. However, leather is so much easier to repair and lasts a lot longer than plastic and vegan leather alternatives. I'm sure vegan leather options will get better and more resilient over time, but as for now, I have not had them last more than two seasons. But, I still have a vintage pair of leather boots from the 70s that are alive and kickin' with just a little brush-up from my local cobbler. If you decide leather is the right option for you, look for vegetable-tanned leathers that don't use toxic chemicals..
2. what makes a shoe eco-friendly?
When looking for a shoe brand that is "eco-friendly," you should look for three general red flags within the shoe company. Materials used, factory and worker conditions, and packaging and shipping practices are three major issues to look for. Shoes made from PETA approved materials, recycled materials, biodegradable materials, and/or use a vegetable tanning process are ideal. Factory conditions and wages should be transparent and available to public records. Plus, you can look for sustainable packaging and shipping practices.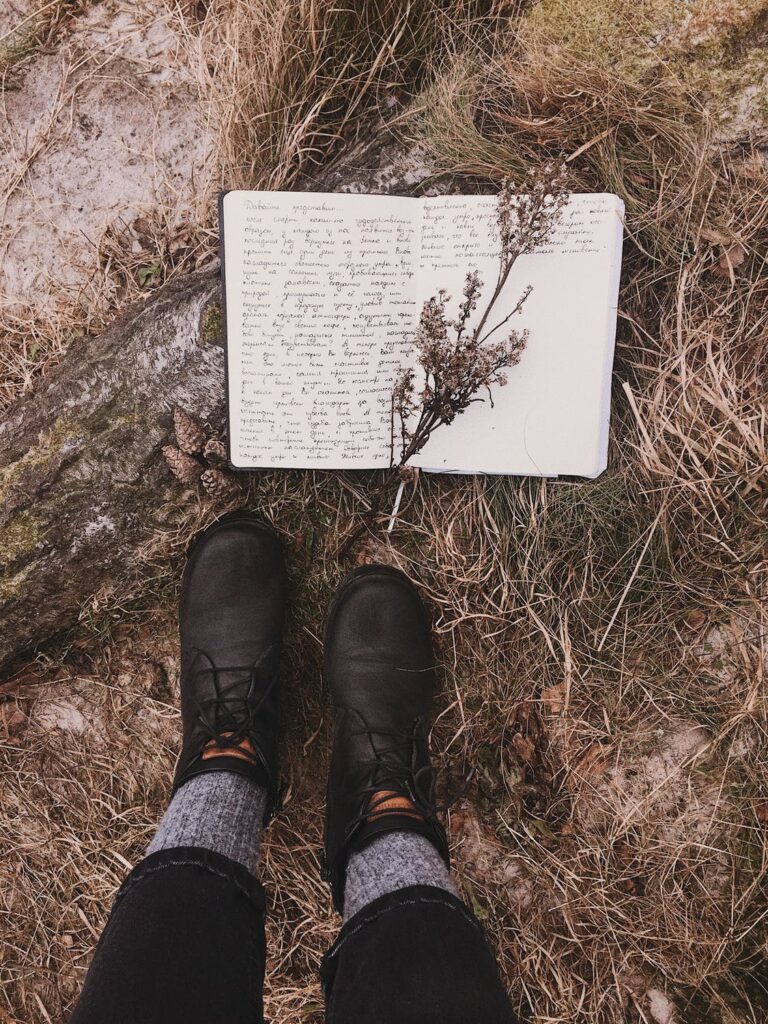 3. can old shoes go in the recycle bin?
You cannot recycle shoes in your curbside bin. Some shoe companies might have specific recycling programs for their shoes. Nike has a program to turn old tennis shoe soles into basketball courts. It's always best to reduce the number of shoes you buy. And repair what you have so they will last as long as possible.