Ethical and Sustainable Gift Guide for the Little Ones
December 4, 2018 | Kathryn Kellogg
Last Updated on April 9, 2020
My sister in-law is having a baby this December! So, I started looking into sustainable and ethical gifts for little ones!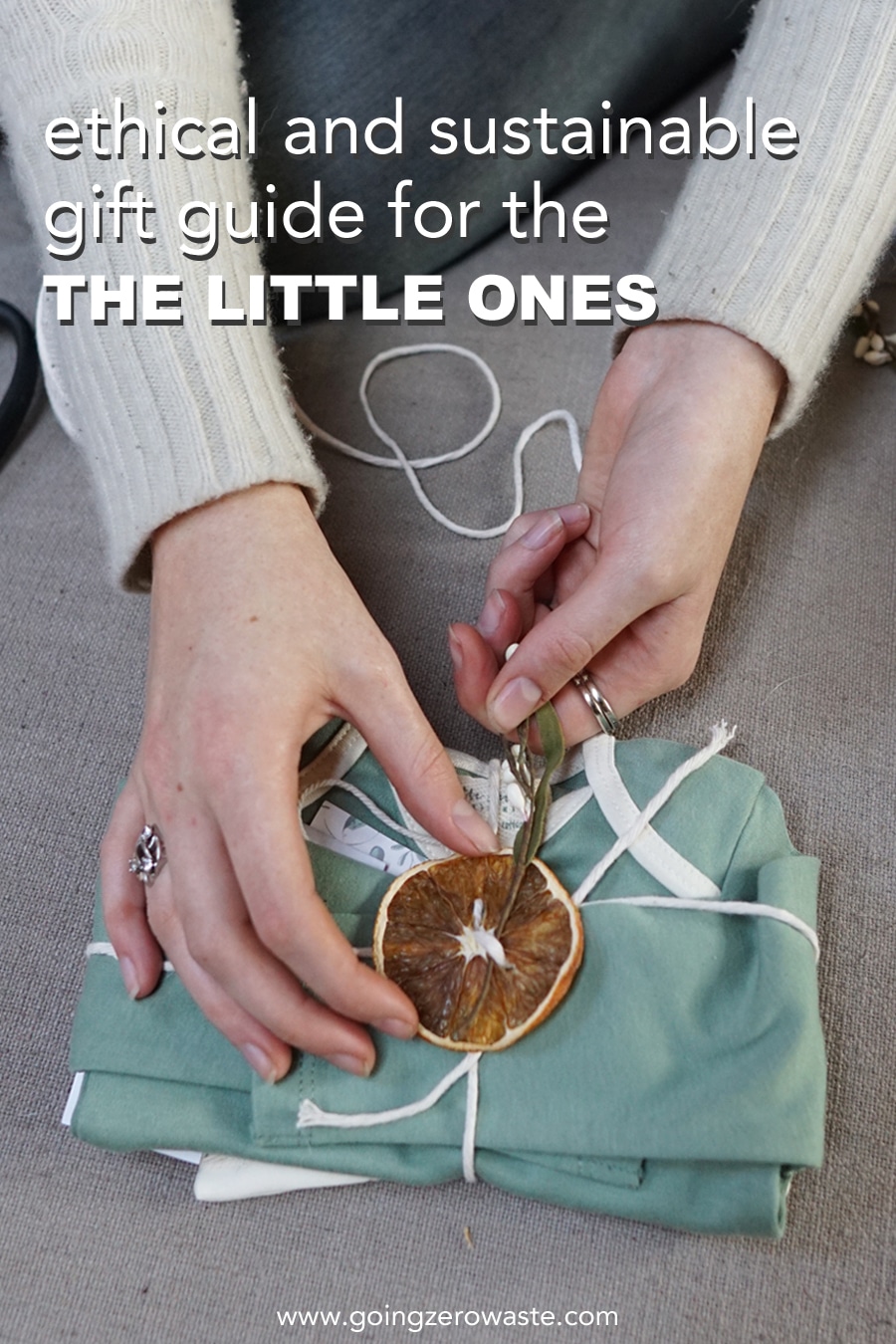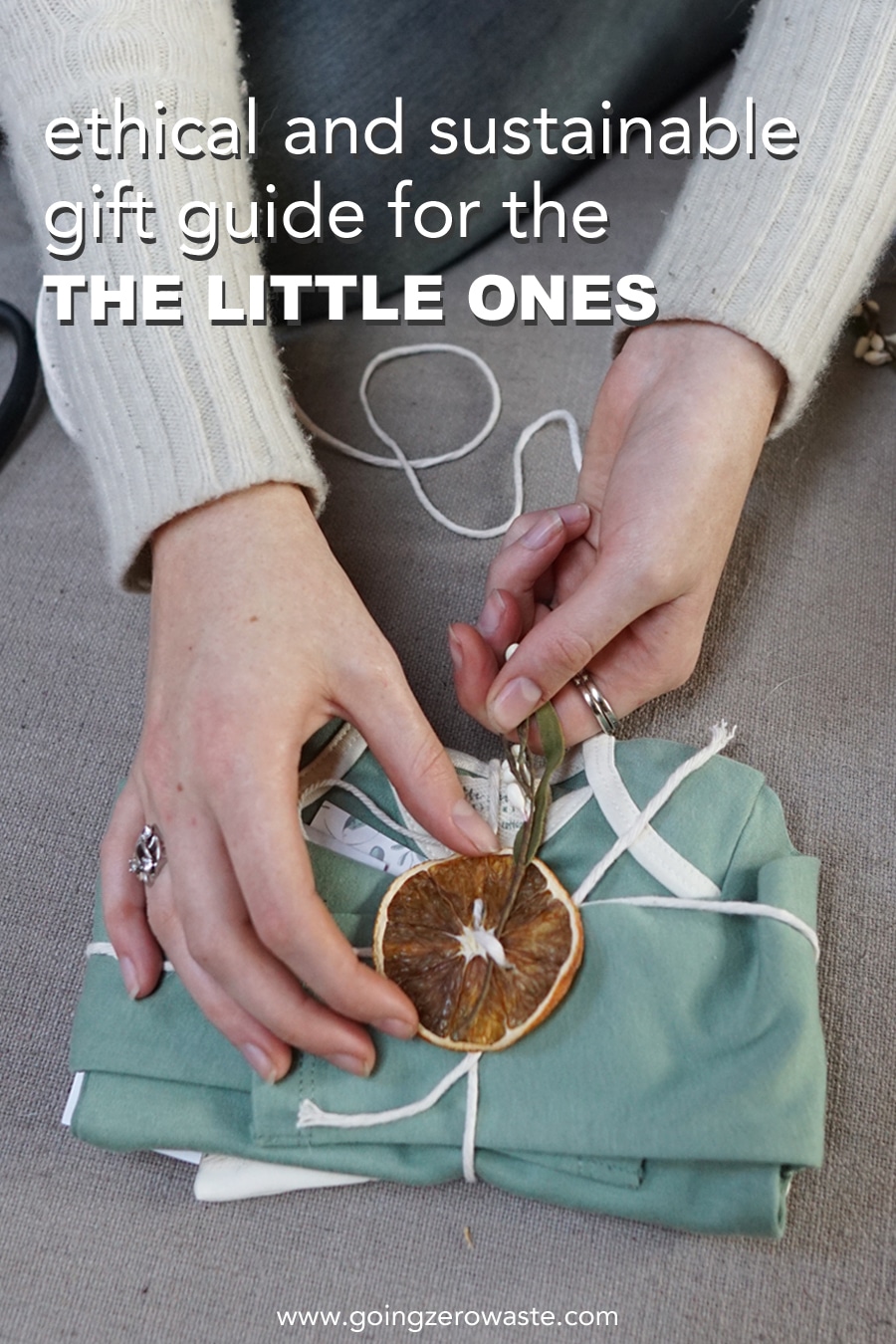 Out of all the products I browsed, these were my top picks! I also really loved this post about gift ideas for the minimalist mom to be!
This post was sponsored and has affiliate links which means if you choose to buy anything here, I might make a small commission for referring you. If you have any questions please see my disclosure policy!
little lentil clothing:
I fell in love with Little Lentil! They're a carbon neutral company buying offsets for their manufacturing and all of their shipping. Their products are made with 100% G.O.T.S. certified organic cotton, non-toxic and earth-friendly dyes.
My favorite part is that they have a take back program! They have a whole section of their blog dedicated to pre-loved items.
My pick is this adorable green set with the long sleeve shirt, leggings, hat.
leo and the lion learn of love:
This children's book was authored by one of my friends, Holly Rose from Leotie Lovely. It's printed by one of Europe's only cradle to cradle printers, but is also available for digital download.
Leo and the Lion Learn of Love encourages children to work towards a kinder, fairer, more unified and peaceful future. The book harnesses the Love children so freely emit, guiding them protect their nurturing nature.
bamboo toothbrush:
Yes, they make kiddie sized bamboo toothbrushes so you're little one can be just as eco-friendly as you!
eco crayon sticks:
I have fallen in love with Uncommon Goods. They have so many beautiful handmade items and focus on sustainability. I really like these handmade crayons made with safe pigments and beeswax in Maine, USA.
counting blocks:
Another one of my favorite picks are these gorgeous counting blocks handmade in Washington, USA.
Each block has the numbers, but also the hands showing the numbers to help the toddlers correlate them together so your toddler will be counting in no time!
baby bottle:
I am a mason jar hoarder. From a few zero waste mamas, I've heard the they freeze their breast milk in mason jars. Check out this post if you're looking for tips for freezing liquids in mason jars.
I love these silicone nipples that you can place on any regular mouth mason jar, to instantly convert the jar into a baby bottle.
---
Be sure to check out the other gift guides coming! And, get my tips for eco-friendly ways to wrap presents.