12 of the best sustainable furniture companies
March 11, 2022 | Guest Post
Last Updated on March 11, 2022
I love shopping for furniture. There's something about finding a beautiful chair or table that turns a house into a home. Like so many other products, furniture can be sustainable too.
The good news is that there are plenty of companies that make beautiful, sustainable furniture that fits almost every budget!
Some of the best sustainable furniture brands are Herman Miller, Greenington, HAY, Interface, and Nendo. These brands have committed themselves to using sustainable materials and manufacturing processes, and they are always looking for new ways to reduce their environmental impact.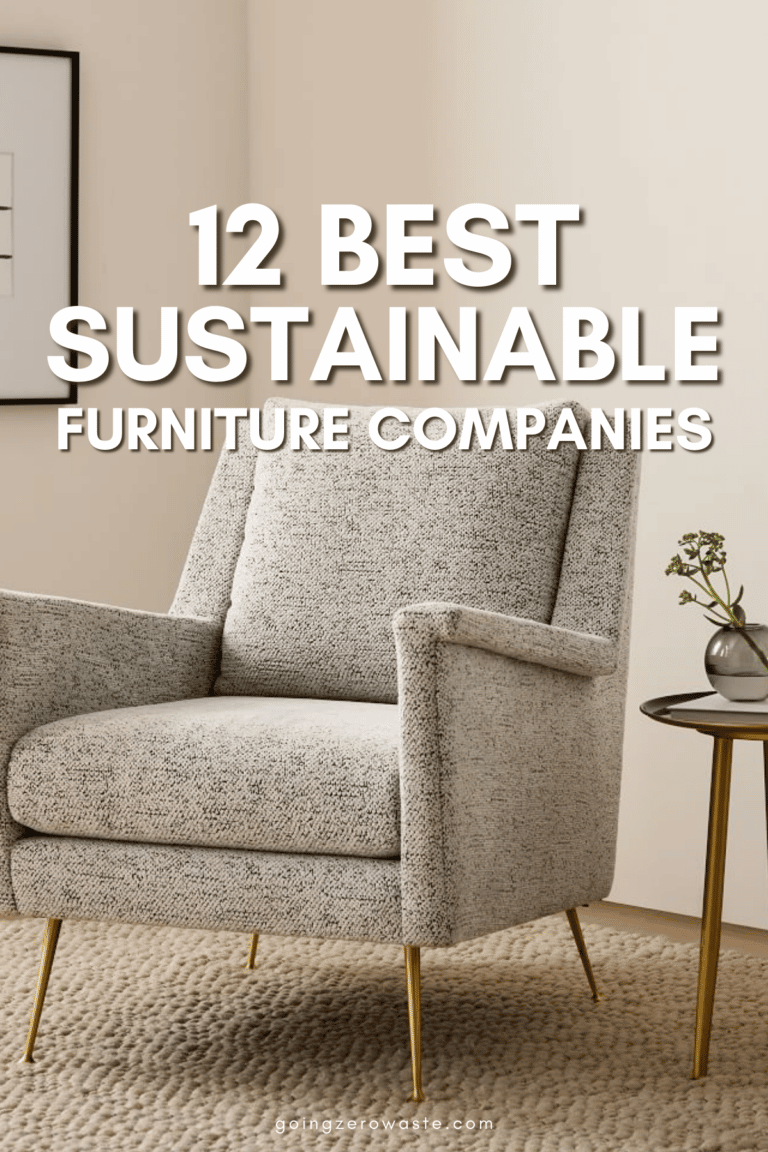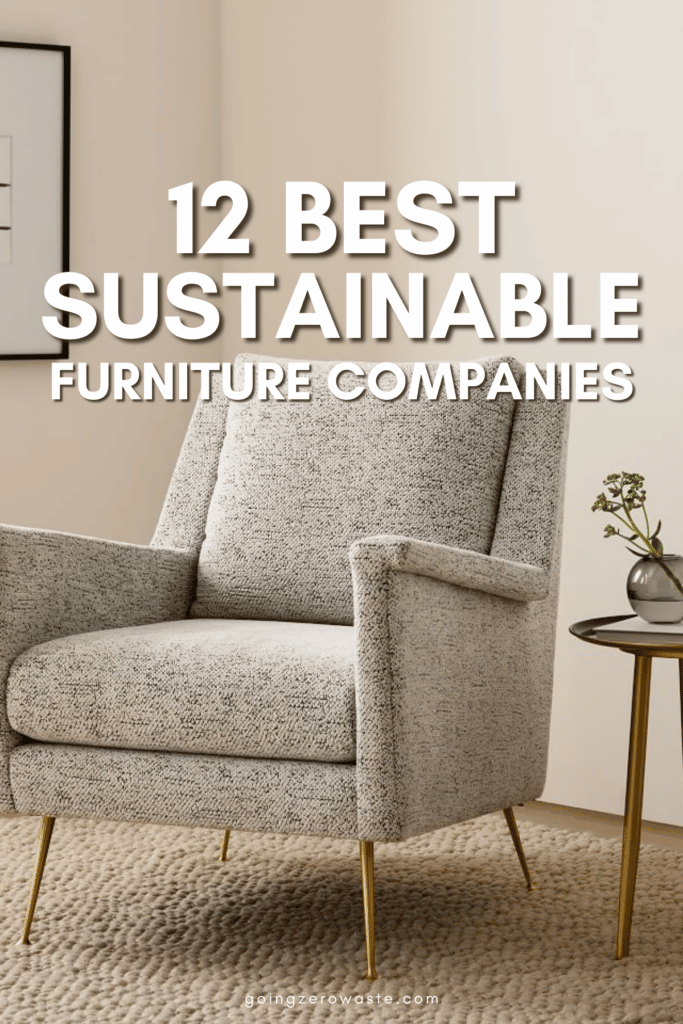 what is sustainable furniture?
Sustainable furniture aka eco furniture is furniture that is made from sustainable materials, using sustainable manufacturing processes. Sustainable materials are materials that come from renewable resources and that can be recycled or reused.
What I do like to stress is that sustainability is not only about the environment, it is about people too.
We cannot forget the people who are making our furniture. Many times, the workers in the furniture industry are not treated fairly and are paid very low wages. That is why it is important to buy fair trade furniture from companies that are committed to social and environmental responsibility.
Still, I would like to point out that the most sustainable route is to buy second-hand furniture or purchase from thrift stores, salvage yards, or online marketplaces like Facebook Marketplace, eBay or Craigslist. There are so many beautiful pieces of furniture out there that have been discarded, and by buying them, we are keeping them out of the landfill.
12 great sustainable furniture brands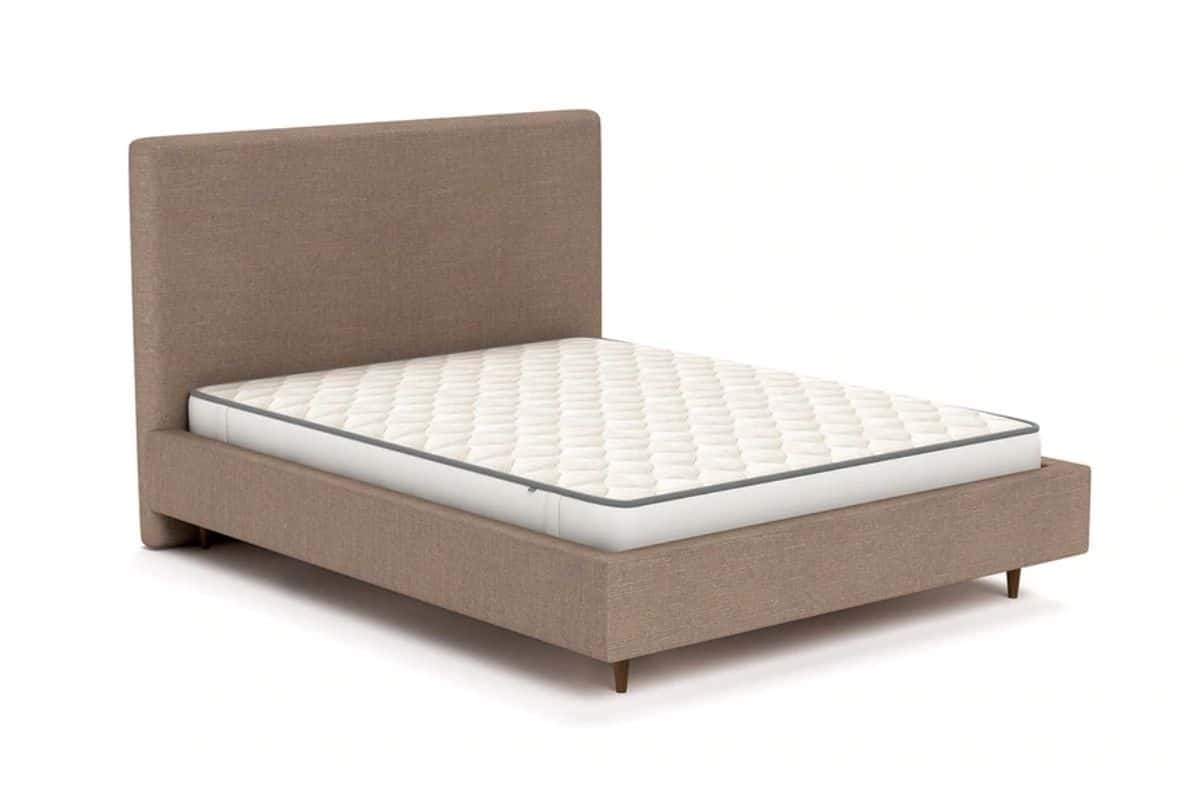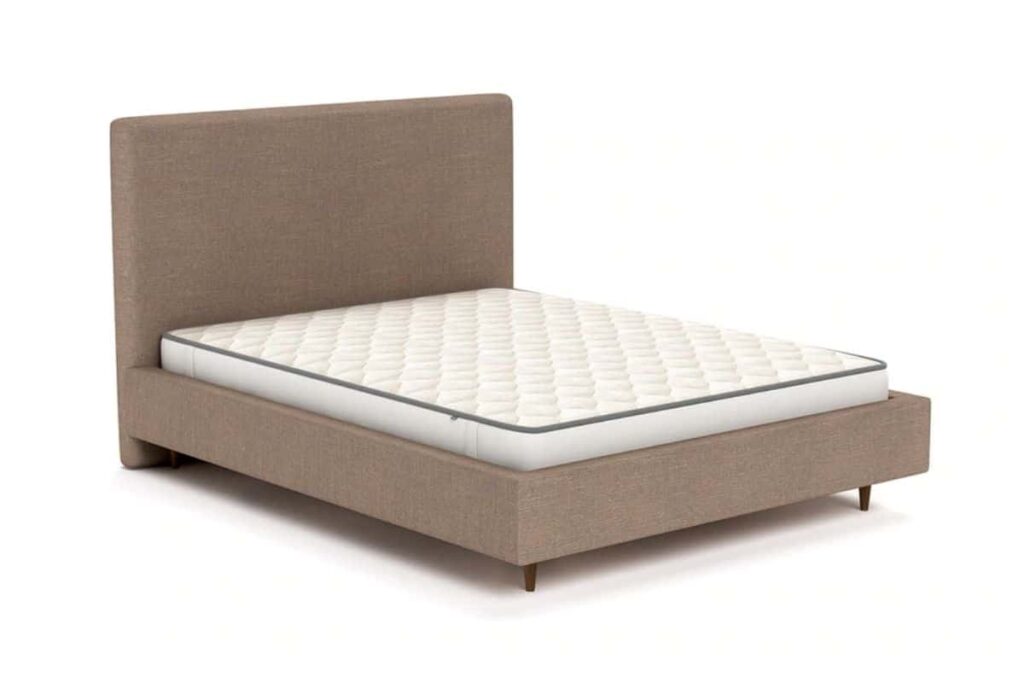 "Healthy planet, healthy home" is one of Hello Medley's core values, and the company strives to create sustainable furniture that is good for both people and the environment.

Handcrafted in the USA, Hello Medley furniture strives to meet high environmental standards, including using FSC-certified wood, non-toxic finishes, and formaldehyde-free glues.

You can also order free swatches to make sure the furniture you choose is the perfect fit for your home.
Burrow is a new company that makes sustainable, modular furniture. The furniture is made from FSC-certified wood and recycled materials, and it can be assembled and disassembled without any tools.
You would think that this means the furniture will last you only a few years, but that's not the case. Burrow furniture is designed to be durable and withstand heavy use. Plus, it's stylish and versatile!
Blu Dot is a company that creates stylish, sustainable furniture. The Minneapolis-based company designs everything they make in-house, making sure that their design choices have the least impact on the environment.
This innovative company won the National Design Award by Cooper Hewitt, Smithsonian Design Museum as an honor for their lasting designs. Their pieces are designed for style but also meant for the long haul, and they guarantee all of their furniture for life.
Greenington is a company that makes beautiful bamboo furniture. Bamboo is a sustainable material, and Greenington uses a special process to treat their bamboo that makes it even more environmentally friendly.
The company's bamboo is ethically sourced from China. Farmers use sustainable harvesting methods and are also adequately compensated for their work.
I especially like Greenington's Azara and Rowan lines. They give off a chic, earthy modern vibe that's perfect for any room.
Herman Miller is a well-known company that's been making sustainable furniture for years. They use a variety of sustainable materials, including wood from certified sustainable forests, recycled metals, and environmentally friendly fabrics.
What I love about Herman Miller is that they never sacrifice style for sustainability. Their furniture is always beautiful and timeless.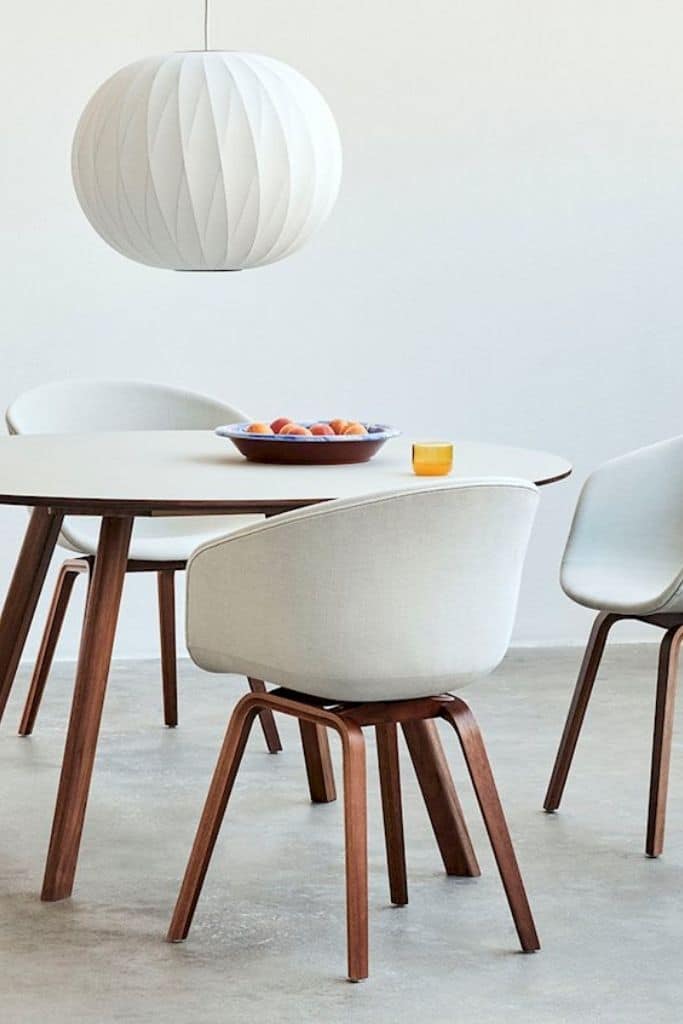 HAY is a Danish company that creates modern furniture with a minimalist aesthetic. They feature a range of eco furniture, including eco-certified products made from recycled materials, FSC-certified wood, and water-based lacquer. FSC-certified wood is wood that comes from sustainable forests, while water-based lacquer is a type of paint that doesn't release harmful chemicals into the environment.
Interface is a company that makes sustainable modular carpeting and flooring. The company has delivered on their Mission Zero® commitment to become a carbon neutral manufacturer. Interface has also eliminated as much as 60% of PVC from their products and uses recycled materials whenever possible.
Not only does Interface offer sustainable carpeting options, the wide range of styles and colors make it easy to find something that will look great in any room.
Nendo is a well-respected Japanese design studio that also creates minimalist furniture and home accessories. The company is well-known for their use of sustainable materials like bamboo, cork, and wood from sustainably managed forests. They also partner with famous designers on recycled furniture.
Nendo's designs are simple and stylish, and they would be a great addition to any modern and minimalist home.
Orla Kiely is a British designer known for her colorful, retro-inspired prints. Every single piece of Orla Kiely upholstery is made by hand by craftsmen who work with hardwood from sustainably managed forests.
Orla Kiely's furniture is fun and stylish, and it would be perfect for anyone who wants to add a touch of personality to their home.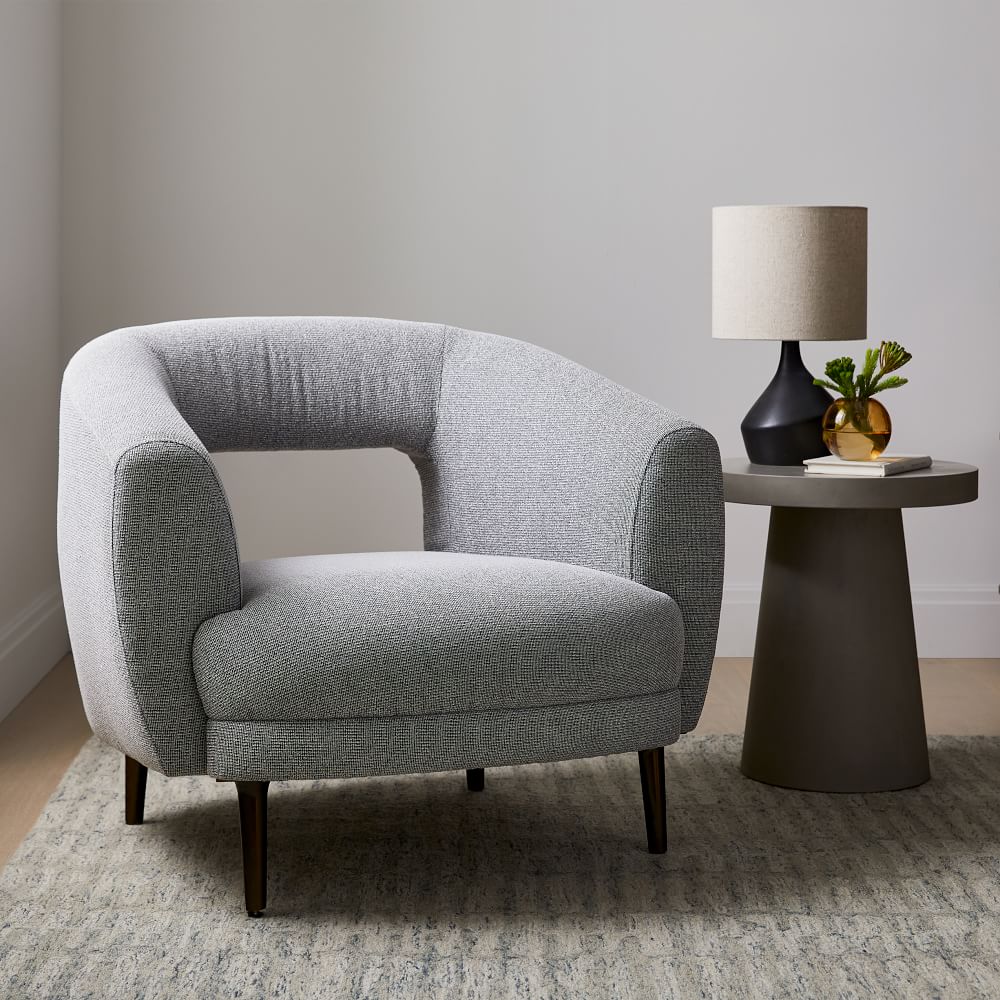 West Elm is a furniture and home accessories retailer with stores all over the world. The company offers a wide range of sustainable furniture, including wood furniture from certified sustainable forests, reclaimed wood furniture and furniture made from recycled materials.
What I love about West Elm is that they make sustainable furniture accessible to everyone. Their prices are reasonable, and they have a wide range of styles to choose from. They're also the first ever home brand to join Fair Trade USA, so they're quite the go-to when it comes to fair trade furniture.
Although not all of IKEA's furniture is sustainable, the company does offer a wide range of eco-friendly options. IKEA's most sustainable line is their indoor gardening collection, which is made from recycled materials.
IKEA also offers furniture made from FSC-certified wood and furniture that can be disassembled for easy recycling.
There are a number of Etsy sellers who specialize in sustainable reclaimed furniture. Reclaimed furniture is made from materials that would otherwise be thrown away, like wood from demolished buildings, old furniture, and reclaimed lumber.
What I love about Etsy reclaimed furniture is that each piece is unique. You never know what you're going to get, and that's part of the fun! Plus, there are so many affordable options, too.
faq
is sustainable furniture expensive?
No, sustainable furniture can be affordable, depending on the company you choose. West Elm, for example, has a wide range of affordable sustainable furniture options.
If it's from a big company, is it still sustainable?
Yes, many big companies are now making sustainable furniture. Herman Miller, West Elm, and IKEA are a few examples.
Why should I buy sustainable furniture?
Sustainable furniture is better for the environment. It's ethically sourced and made from recycled or sustainably sourced materials. It's also better for your wallet because it lasts longer than most furniture you find in the market!