The best sustainable baby clothing brands
April 1, 2022 | Guest Post
Last Updated on September 18, 2023
It's important to choose Sustainable Baby Clothing Brands to help the environment while giving your baby safe and comforting clothes. Parenting can bring on a whole new slew of challenges when it comes to sustainability. One of those challenges can be clothing.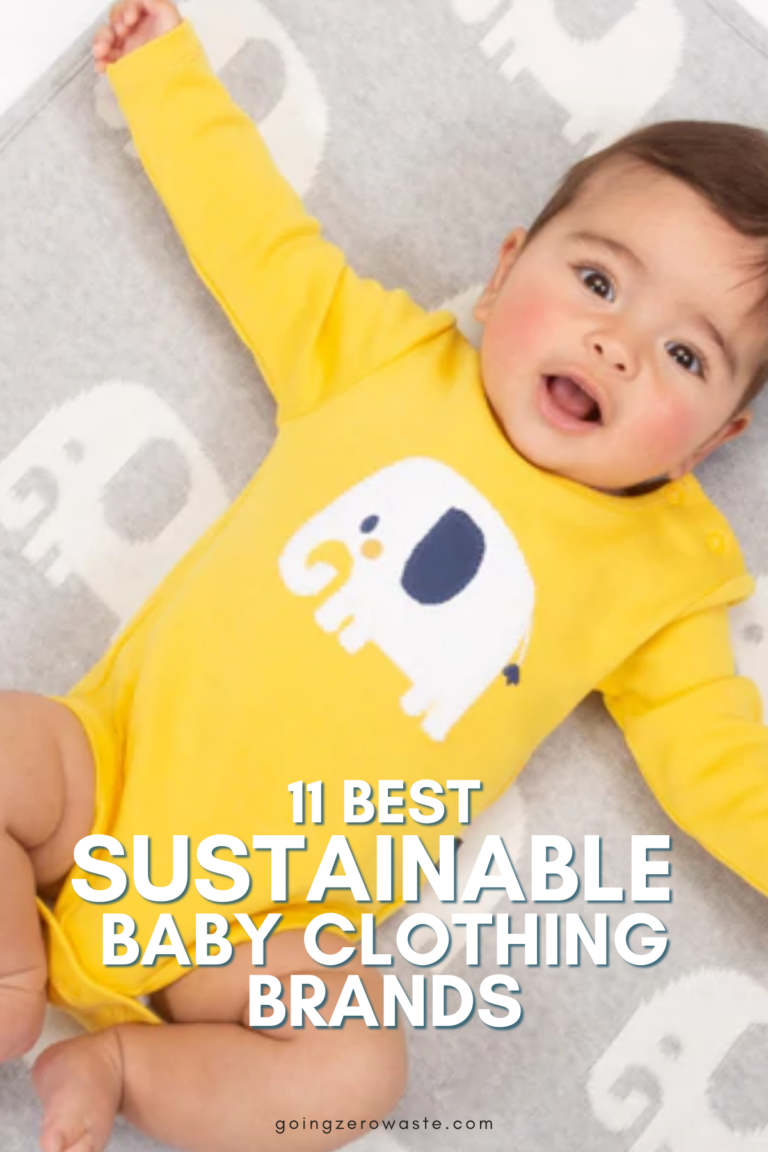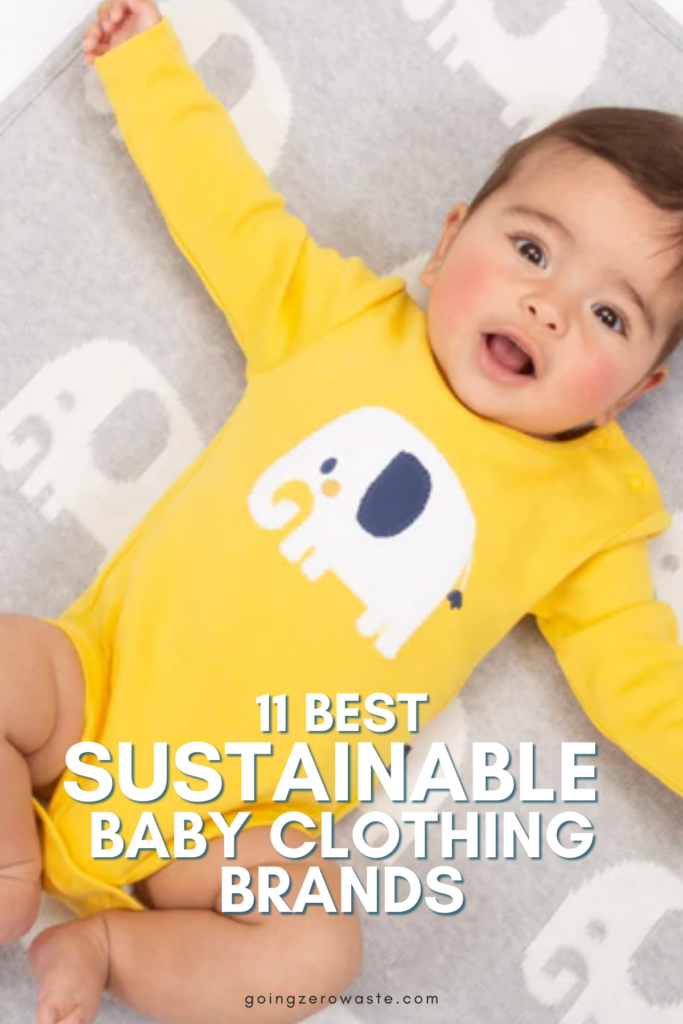 This post was sponsored. Several of the links below are affiliate links; for more information please see my disclosure policy.
The problem with baby clothing is that babies grow out of those cute onesies and rompers so quickly. The average size change will happen in three months. A lot of these slightly used clothes end up in landfills.
This is why shopping second-hand for baby clothing is a great option. Clothing with a three month shelf-life doesn't wear out easily. Not only is it more affordable, but when you're done in a few months, you can re-donate.
Another great way to find second-hand is to just ask your community. You'll likely find plenty of other parents with clothing they're ready to part with.
shopping for sustainable baby clothes
When you do consider shopping, it's a good idea to do some homework on the brands you're buying from. Babies and toddlers can be victims of fast fashion. I'm very serious here. It's frightening how some companies use toxic chemicals to cut corners. A recent Marketplace investigation revealed that clothes, including items for babies and children, have elevated levels of toxic chemicals like lead.
More disturbing research has been done on clothing that shows that not only are these chemicals harmful to people, but the environment as well. So, when you are shopping for baby clothes, it's important to consider the sustainability of the clothing.
Sustainability has a few components, like manufacturing conditions, fair wages, and what types of materials are used in the clothing. Shopping for sustainable clothes is sometimes easier said than done, but here's a list of a few brands that I liked.
11 sustainable baby clothing brands
UK-based company
Makes sustainable, organic cotton clothing for babies and children
Clothes are made from Global Organic Textile Standards (GOTS)-certified organic cotton
Use eco-friendly dyes
Have a line of 100% recycled outerwear made from post-consumer plastic bottles
Great selection of both baby and toddler clothes, and they even have a maternity line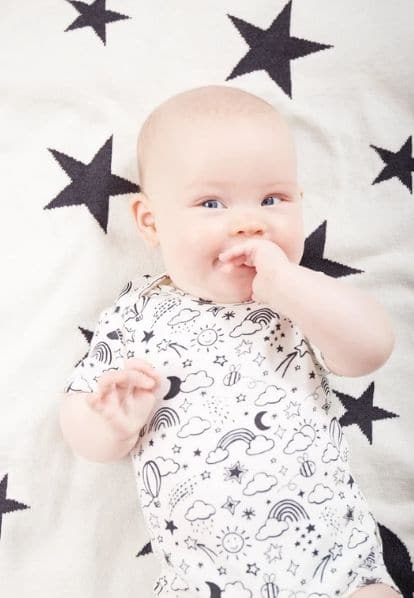 Swedish clothing company built on principles like commitment to sustainability and iconic design
Clothes are high quality and very durable
Not certified organic, but a majority of their cotton is sustainably grown
Use low-impact dyes and recycled materials
Beautiful selection of matching family outfits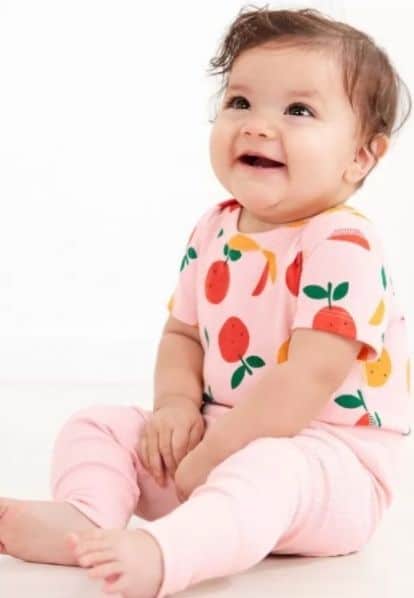 Have a selection of baby and toddler clothes made from sustainable material
Uses certified organic cotton, recycled polyester and wool
Have a line of down jackets for babies and toddlers that are made from recycled down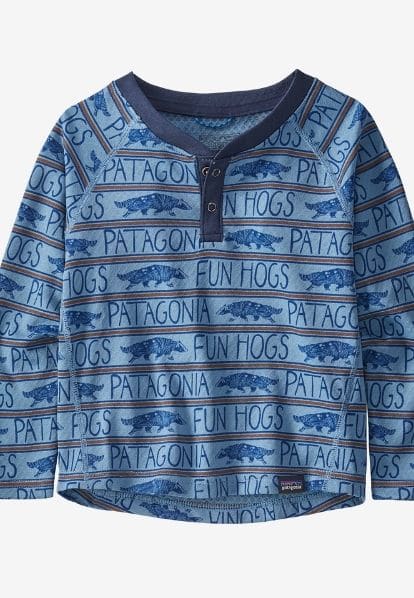 UK-based company that makes sustainable, organic cotton bibs, blankets, and swaddles for babies
Have bamboo muslins and wraps, which are super soft and gentle on baby's skin
Trusted by hospitals and retailers who sell their products to new parents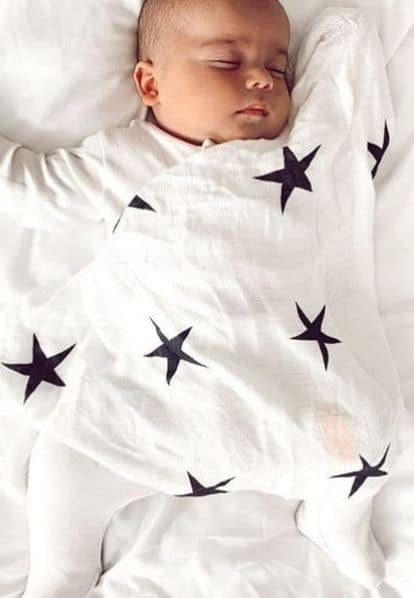 Uses sustainable materials like organic cotton and soybean fiber, a sustainable, renewable resource that is made from the by-products of tofu production
Clothes are soft, absorbent, and have anti-bacterial properties
Offer animal plushies, which are also made from the same sustainable materials!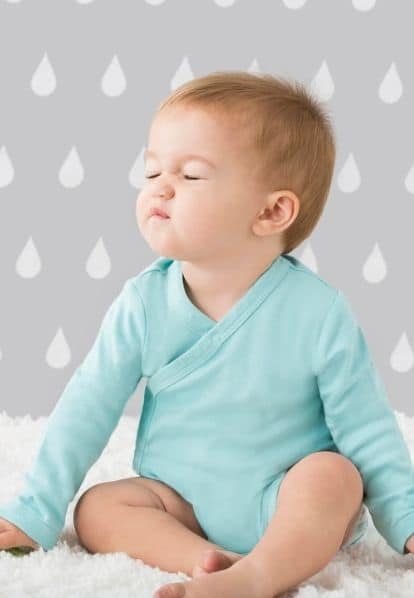 Use low-impact dyes and recycled materials
Partner with a number of charities that focus on early childhood development
Clothes are stylish and comfortable
Have a great selection for both boys and girls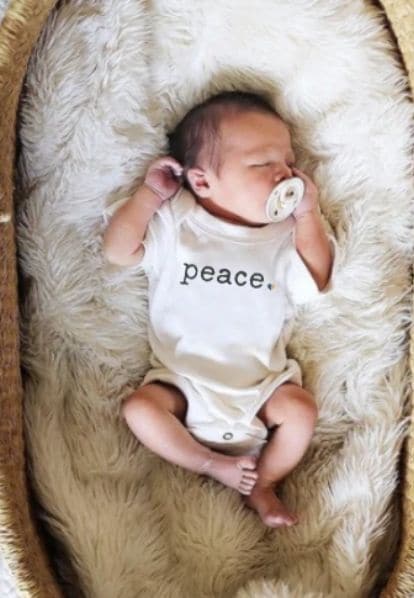 All of their cotton is certified organic
Use low-impact dyes
Clothes are simple and comfortable
Has a few different styles for both boys and girls
Partnered with Save the Children to help provide sustainable clothing to families in need for every Baby Bee Box sold.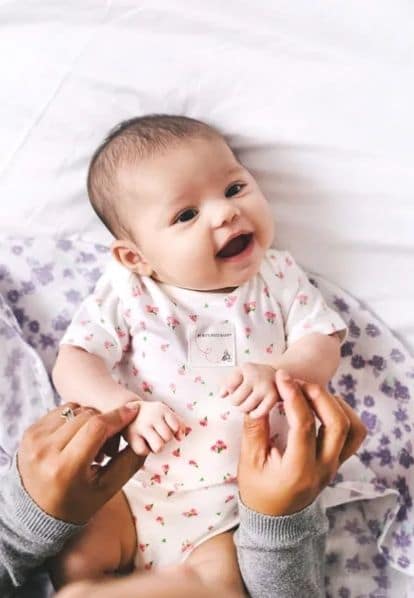 Great selection of baby clothes, including onesies, sleepers, leggings, and dresses
Beautiful pastel color palette and simple designs
Perfect for a sustainable baby wardrobe!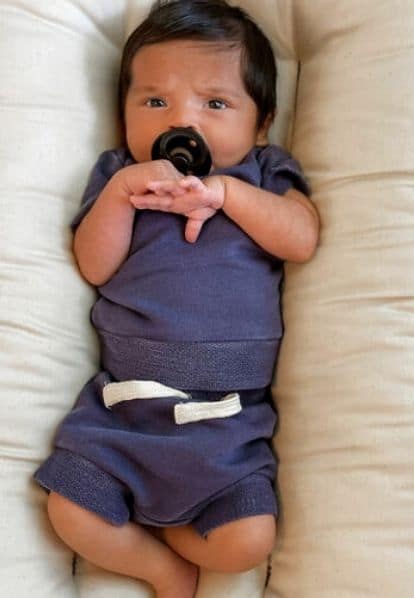 UK-based sustainable baby clothing brand
Dedicated to making clothes from sustainable materials like organic cotton and recycled plastic bottled or fabrics
Their supply chain is certified by Control Union to GOTS
Have a beautiful selection of baby and children's clothes, as well women's clothing, making them a great option for sustainable family fashion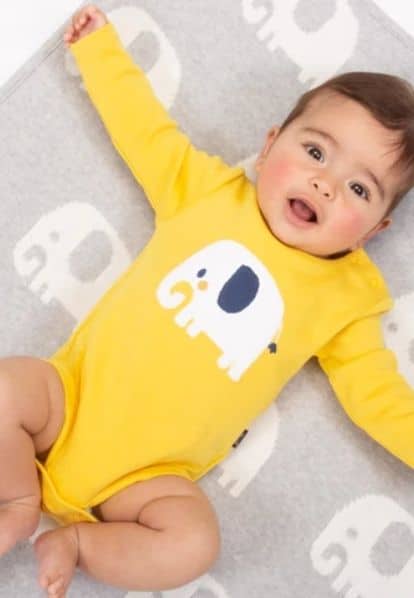 Popular eco-friendly baby and toddler brand.
Toxin-free and made from sustainable materials like organic cotton and bamboo
Have a small selection of sustainable baby clothes, including onesies, pants, and skirts
Do your shopping for your little one all in one place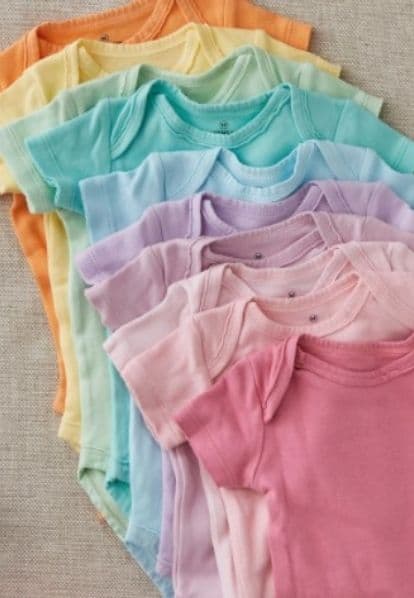 Multilabel retailer that carries a variety of sustainable baby clothes from different brands
Feature a section of their website dedicated to sustainable fashion
Have a great selection of brands
Carry a variety of sustainable toys, furniture, and other baby products – making it easy to green your nursery!
Give 1% of their sales to environmental charities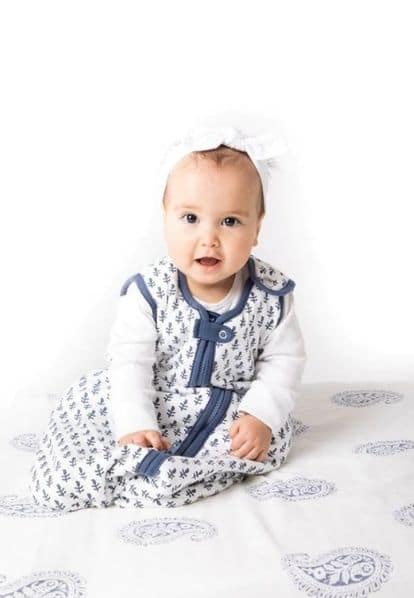 Fully circular baby clothing rental membership
Memberships include unlimited swaps, free shipping in reusable packaging, no penalty for stains
Clothing is cleaned + sanitized using eco detergents
Cancel anytime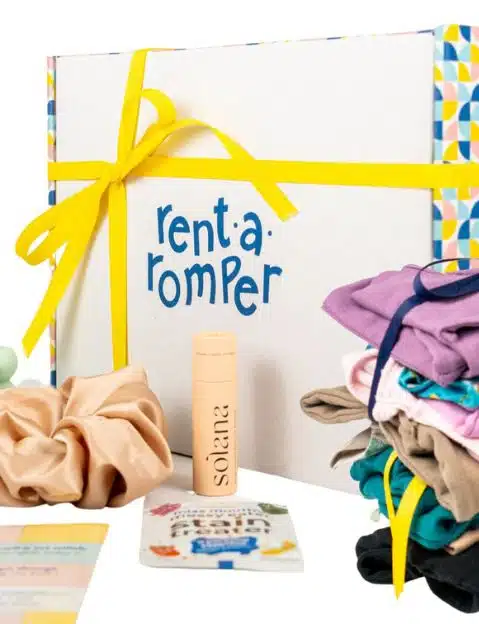 faqs
what is GOTS certification?
The Global Organic Textile Standard (GOTS) is a global certification standard for organic textiles. To receive GOTS certification, a company must meet a number of social and environmental criteria, including using only certified organic cotton and sustainable dyes.
what is the difference between organic cotton and regular cotton?
Organic cotton, on top of requiring much less water than traditional cotton, is grown without the use of pesticides or other harmful chemicals. This means that it's better for the environment, and it's also safer for your baby.
Regular cotton is grown using these chemicals, which can end up in the fabric of the clothing. So, while regular cotton is cheaper, it's not necessarily the best choice for your baby.
what are some other sustainable materials for baby clothes?
There are a number of sustainable materials that can be used for baby clothes, including bamboo, wool, and hemp. However, organic cotton is still the best choice when it comes to eco-friendly baby clothes.
do sustainable baby clothes cost more?
Yes, sustainable baby clothes tend to be more expensive than regular baby clothes. However, they're usually better quality and will last longer. They're also often made by brands that prioritize workers and pay them a fair living wage. In the long run, sustainable baby clothes are actually a better value.