50 Ethical and Sustainable Clothing Brands
June 19, 2020 | Kathryn Kellogg
Last Updated on October 10, 2023
These Sustainable Clothing Brands are fashionable, eco-friendly, and a great step in embracing the Going Zero Waste lifestyle. You'll be helping the environment by choosing these ethical clothing brands and will look great too!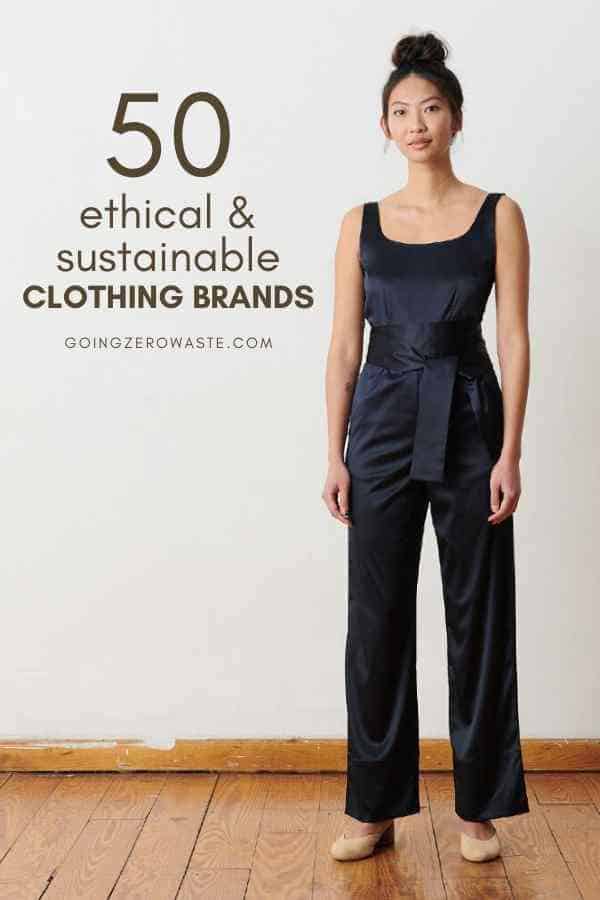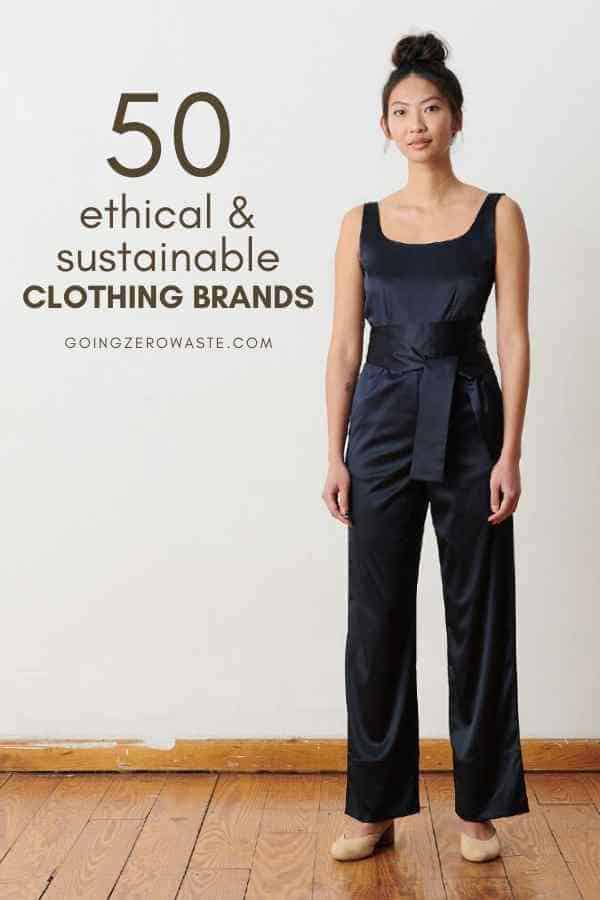 Several of the links in the blog post below are affiliate links. For more information, please see my disclosure policy.
The key to choosing the best fair trade clothing is choosing brands that are made with sustainable materials, are organic, and support human rights for the employees. Sustainable clothing can be affordable and stylish while still fitting your needs.
I recently wrote a post, What is Fast Fashion? Where I go over a lot of the problems in the fast fashion industry. In response to that post, I wanted to round up a few ethical clothing brands that you might want to shop at instead.
what is a sustainable clothing brand?
Sustainable clothing brands impact the environment with the least amount of damage. Additionally, fair trade clothing companies stand up for Human Rights, limit textile waste, and use organic materials.
price points of ethical clothing brands
My shopping guide is broken down into a few different subheadings so you can easily see if the brand would work for your style, budget, etc.
price point:
$ Most Pieces Under $70
$$ Most Pieces Under $120
$$$ Most Pieces Under $170
$$$$ Most Pieces $170+
type of clothing:
Women, men, kids, babies, homewares, shoes, accessories etc.
size range:
XXS-3X
manufacturing:
Where are the clothes made? Who made them?
ethics and sustainability:
What are their sustainability measures? What are they doing for the planet?
I tried to group all of the brands from $-$$$$ and then alphabetically. Unfortunately a few got out of order, but it mostly follows that pattern! So, without further ado here are 50 sustainable clothing brands.
best affordable sustainable clothing brands
RELATED: 12 Affordable Sustainable Clothing Brands
I really hope that you enjoyed the blog post! Let me know if you have any favorite ethical and sustainable designers I might have left on the list.
is secondhand clothing sustainable?
Absolutely, secondhand shopping is one of the most sustainable fashion options around. Because the fashion industry accounts for up to 10% of greenhouse carbon emissions, buying secondhand will help reduce your carbon footprint. Don't miss my complete guide 10 Places to Shop Secondhand Online for a deeper dive into women's sustainable clothing.
are sustainable clothes good quality?
Yes, ethical clothing brands are known for being made with superior quality. They are soft, will last many years, and are strong. You'll need to follow the cleaning recommendations from the manufacturer to get the most life out of sustainable clothing. On average, the clothes should last 15+ years with proper care.
what do human rights have to do with clothing?
Many clothing factories have harsh working environments for their employees and they pay them very little money. The poor working environments, disregard for safety measures, and child labor do not support human rights.
Sustainable clothing brands fight for human rights and make their employees a priority. Giving them fair wages, reasonable work hours, and providing a safe environment.
Don't forget to check out: