12 Affordable Ethical Clothing Brands
March 12, 2019 | Kathryn Kellogg
Last Updated on March 4, 2022
This is a list of the best 12 ethical clothing companies that won't break the bank. These top affordable ethical clothing brands can all be found with a few easy clicks.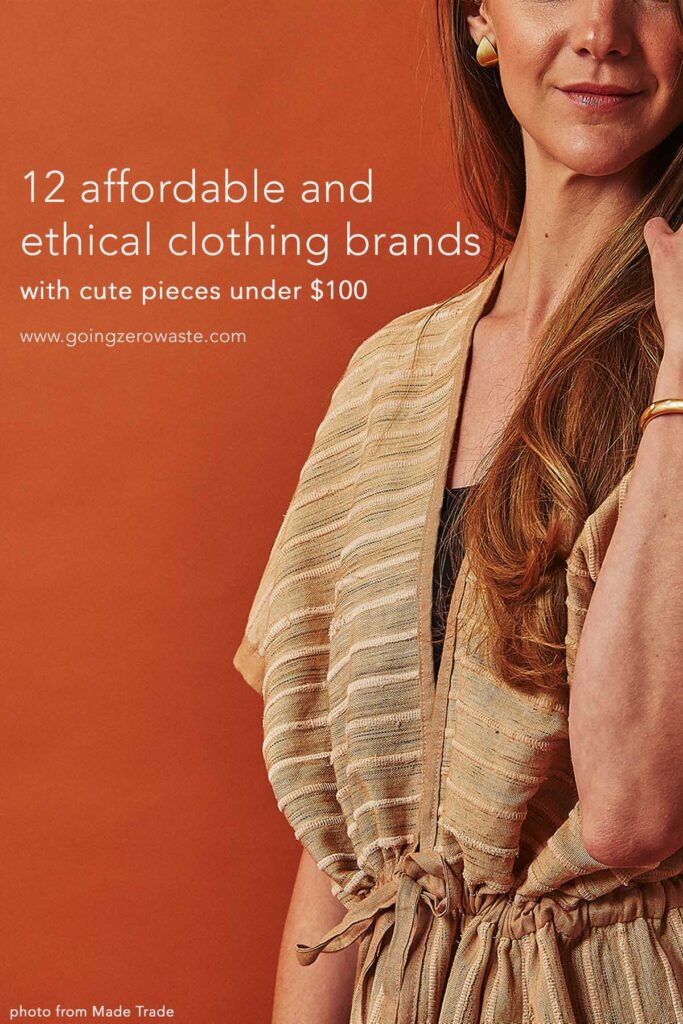 Good quality clothing brands are becoming increasingly easier to find. When you buy eco friendly clothing brands, you are supporting companies that: focus on quality products, provide a good work environment for their employees, and choose to make sustainable products with limited waste.
I think that everyone wants to support ethical fashion brands. I'm pretty sure if you ask anyone, "Hey do you condone slave labor to make cheap clothes?" Their answer is going to be, "no!"
When it comes to actually purchasing clothing, it can be difficult because:
a. you might not know of any ethical fashion brands.
b. you can't easily go to a store to try the items on.
c. good quality clothing brands can be expensive!
I thought I'd try to make your search easier with a quick list of top ethical clothing companies, so you don't have to search all over the internet!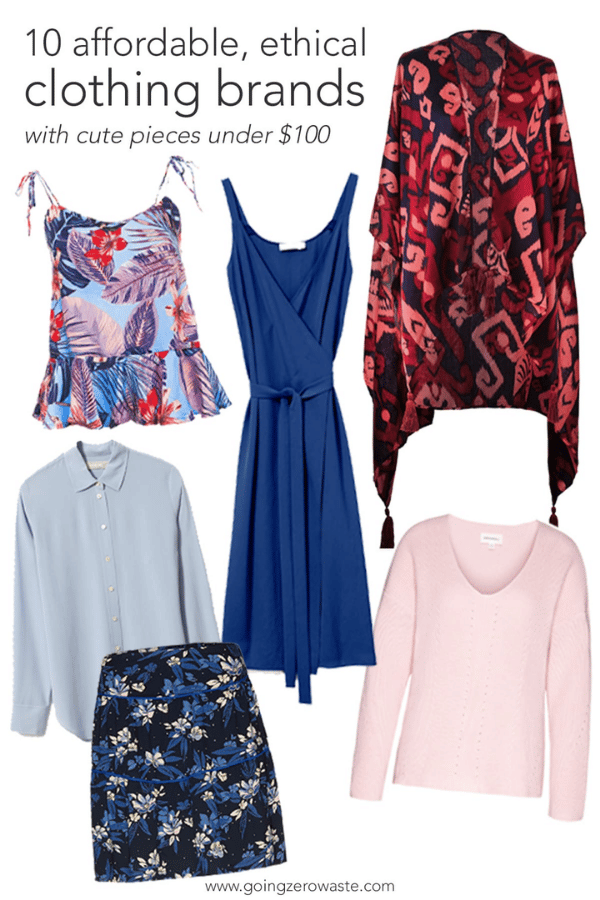 affordable ethical clothing
Ethical fashion is thought of as expensive for many reasons, but a lot of it comes down to perception.
"Fast Fashion" refers to inexpensive clothing produced quickly by large retailers to keep up with ever changing trends. This fashion nightmare is cheap because it's massed produced. But it's a problem because it's not only bad for consumers and the environment, but it also inflates the perception of what quality clothing should cost.
If you're interested in learning more about fast fashion and why it's a problem for both people and the planet be sure to check out my guide: What's the Problem with Fast Fashion?
But, no matter how many times you hear 'fast fashion is ruining the planet,' it still hurts to part with $100-$200 for a dress when you could buy four for the same price at the mall. Trust me… I understand.
second hand and smart shopping
Thankfully, shopping secondhand is AMAZING for the planet and one of the most budget friendly options out there.
I try to shop both secondhand and from affordable sustainable clothing brands.
This blog post specifically focuses on ethical clothing companies because I want to support ethical retailers who are doing things right! I want to make sure that brands that are doing good things for the Earth have thriving businesses.
If you're looking for info on shopping secondhand be sure to check out my blog posts 10 Online Thrift Shops for All Your Clothing Needs and 6 Tips for MASTERING Secondhand Shopping.
Besides shopping secondhand and supporting sustainable fashion designers, I've also improved my fashion footprint by practicing some of my favorite minimalism habits like:
Waiting 30 days before making a purchase
Asking myself these five questions BEFORE I buy
Making sure it fits with my core style and colors
Making sure the measurements are appropriate for my body shape.
the best ethical clothing companies:
But, enough about fashion footprints. Let's get to the good stuff. You're here to learn about a handful of sustainable and ethical fashion brands that are actually affordable!
I can't stand it when I read sustainable fashion round-ups, and the only thing under $100 is a white t-shirt, so I wanted to round up a few brands that have cute pieces you can snag for under $100.
But, if 12 sustainable brands isn't enough, then check out my ultimate guide to ethical clothing companies where I've round up 50 Sustainable Clothing Brands.
Of course, all of these brands offer more expensive items. So try to score a bunch of even better deals off the sales rack to save money. I hope you enjoy this post. Several of the links are affiliate links. For more information, check out my disclosure policy!
1. tamga designs:
I love these bright colored pieces! Tamga is a member of 1% for the planet and sustainability is at the core of their message. Plus, they provide good quality clothing brands that are super cute and fashionable.
At TAMGA we believe sustainability in the fashion industry is one of the greatest challenges of our time. If this sounds a bit far-fetched, think about how much clothing you've owned in your life.
"Now imagine more than 7 billion people with the same amount. Every piece of clothing has an impact. From chemical usage, to water, emissions, energy, and wages for garment workers.
"Sustainability in the fashion industry means finding ways to reduce this impact from design, through wear, to the end of a garment's life. Ultimately, we'll only be sustainable if we can create and re-create fashion through renewable materials, recyclable garments and wages that enable workers to thrive."
Shop their affordable sustainable clothing here.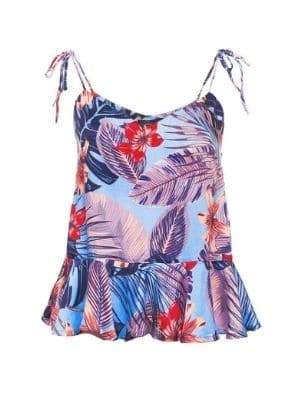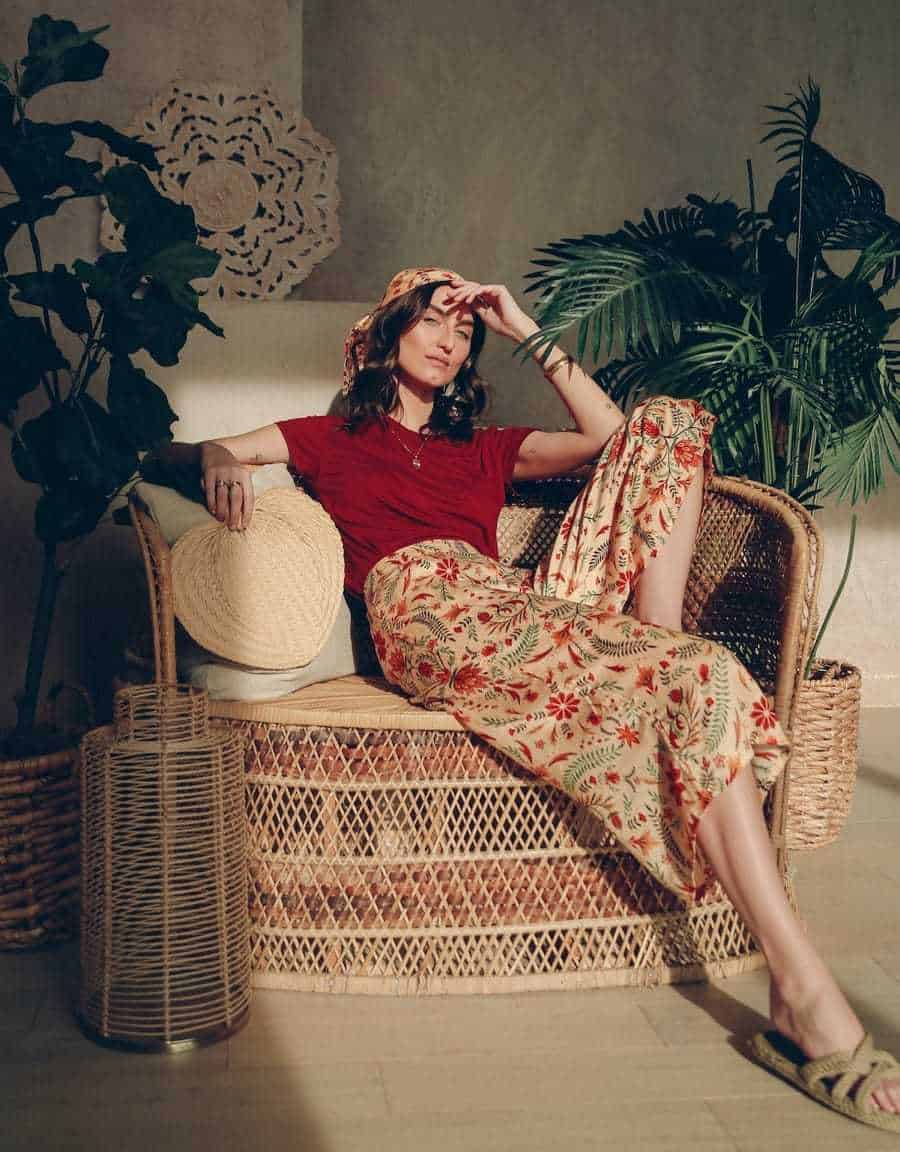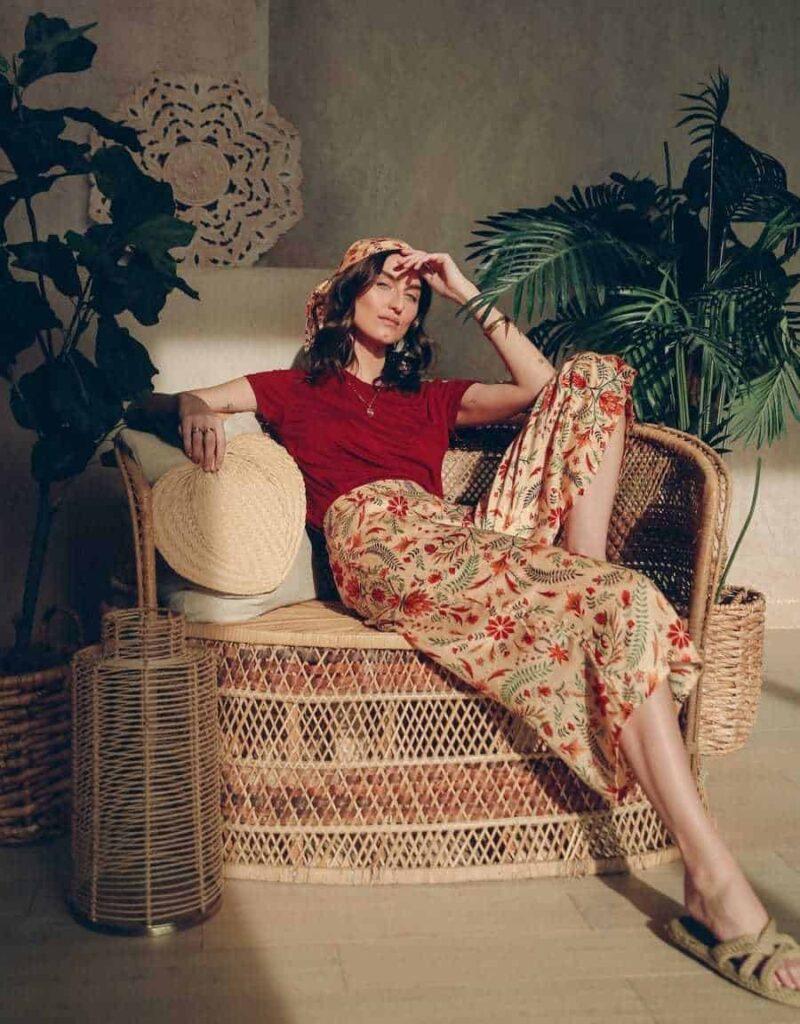 2. armed angels:
Armed Angels is based in Europe and their transparence is pretty amazing. You can read more about their supply chain here.
"Organic is not just a trend for us it's our belief and taking responsibility and protecting our environment is not an option but a must.
"Therefore, we only use sustainable materials such as organic cotton, organic linen, organic wool, recycled polyester, Lenzing Modal® and Tencel®.
To show that these are not just empty words, we have been GOTS certified since 2011.
"It takes a lot of sweat and time to produce clothes as many people are involved in this long process.
It is our responsibility to make sure that every single one of them works under fair conditions.
"No matter if they are a cotton farmer in India, a sewer in Turkey or a designer in Germany.
We are far from perfect. We just want to do the right thing.
"Step by step, every day. Organisations like Fairtrade or Fair Wear Foundation help us to implement our high standards."
Check out their eco friendly fashion here.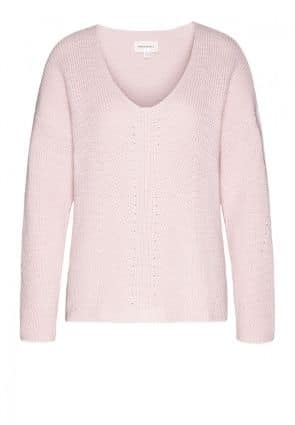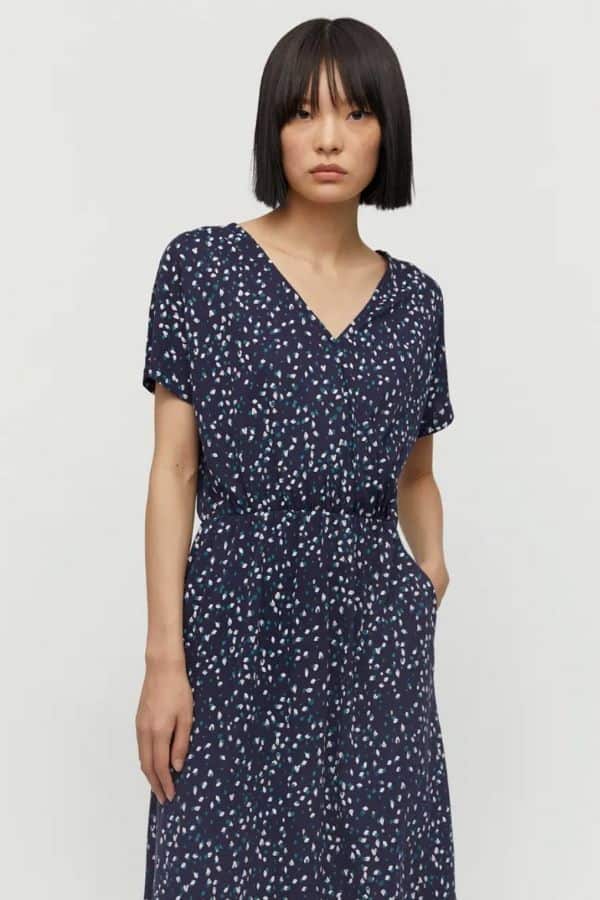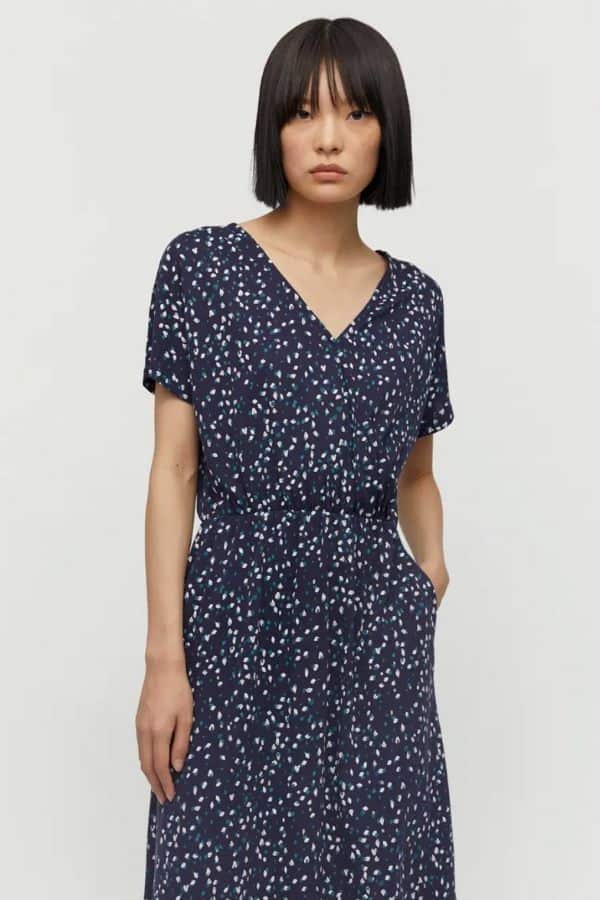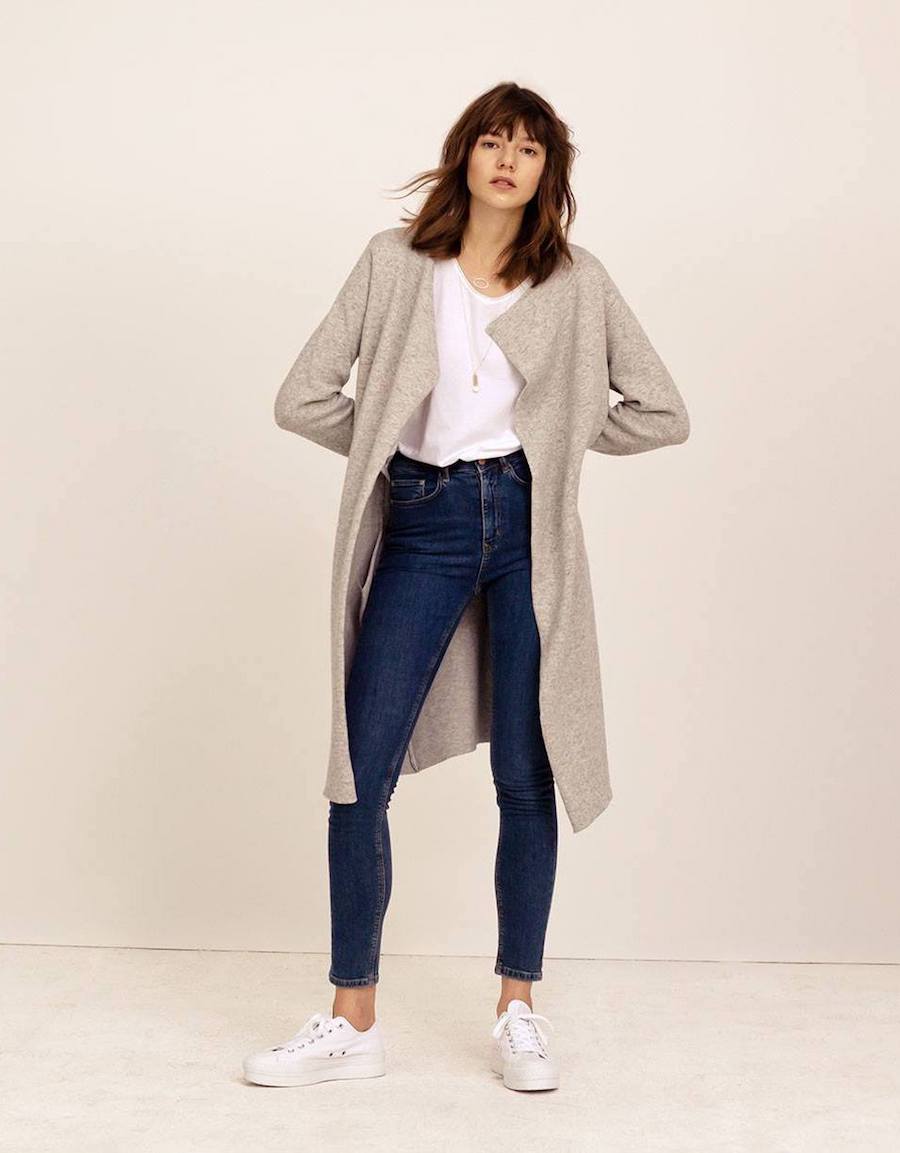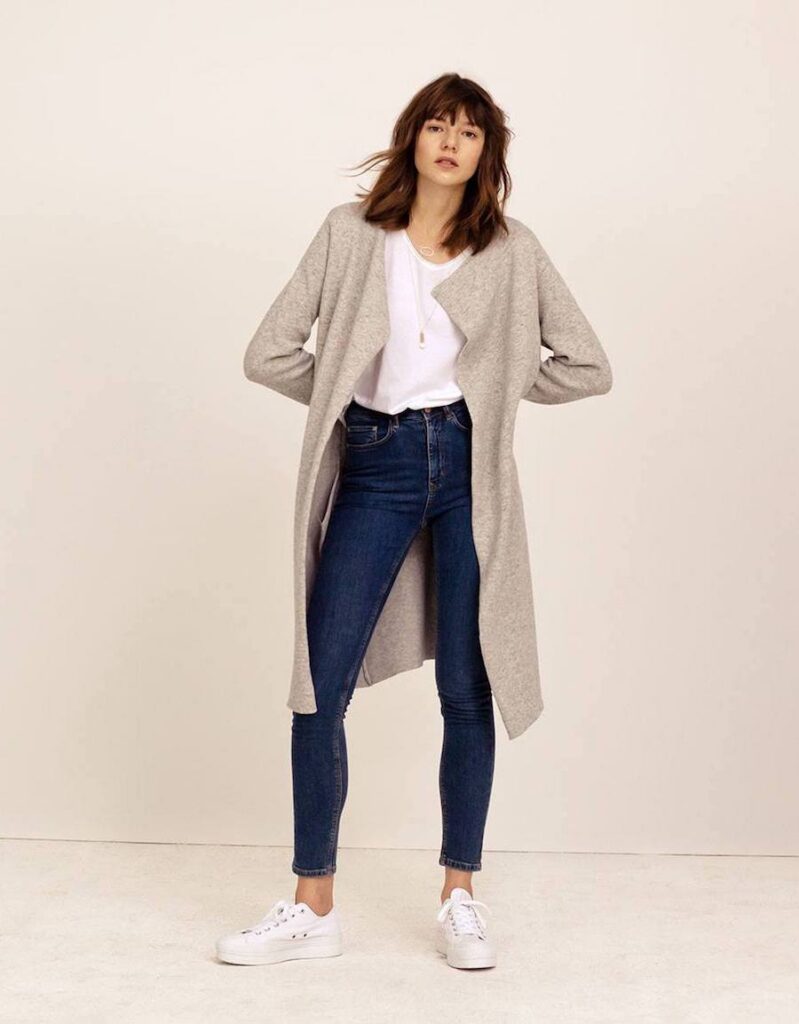 3. people tree:
People Tree has a lot of fun affordable ethical clothing pieces! I love their bright colors, patterns and prints. You'll be able to find a lot of fun tops and a few dresses and jumpsuits under $100.
"People Tree actively supports farmers, producers and artisans through 14 producer groups, in 6 countries.
"We are a part of the WFTO community and a representative of Fair Trade, this means far more than paying a fair price.
"We provide technical assistance for producers, so they can improve their skills, strengthen their businesses and have a positive social impact.
"It is a partnership between producers and traders, which aims at sustainable development for excluded and economically disadvantaged people in developing countries."
Shop their fun sustainable fashion here.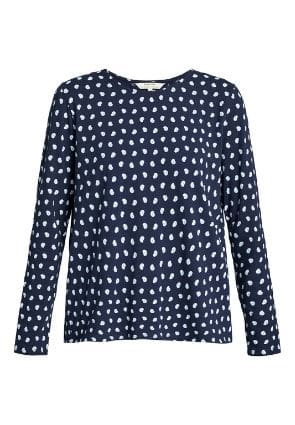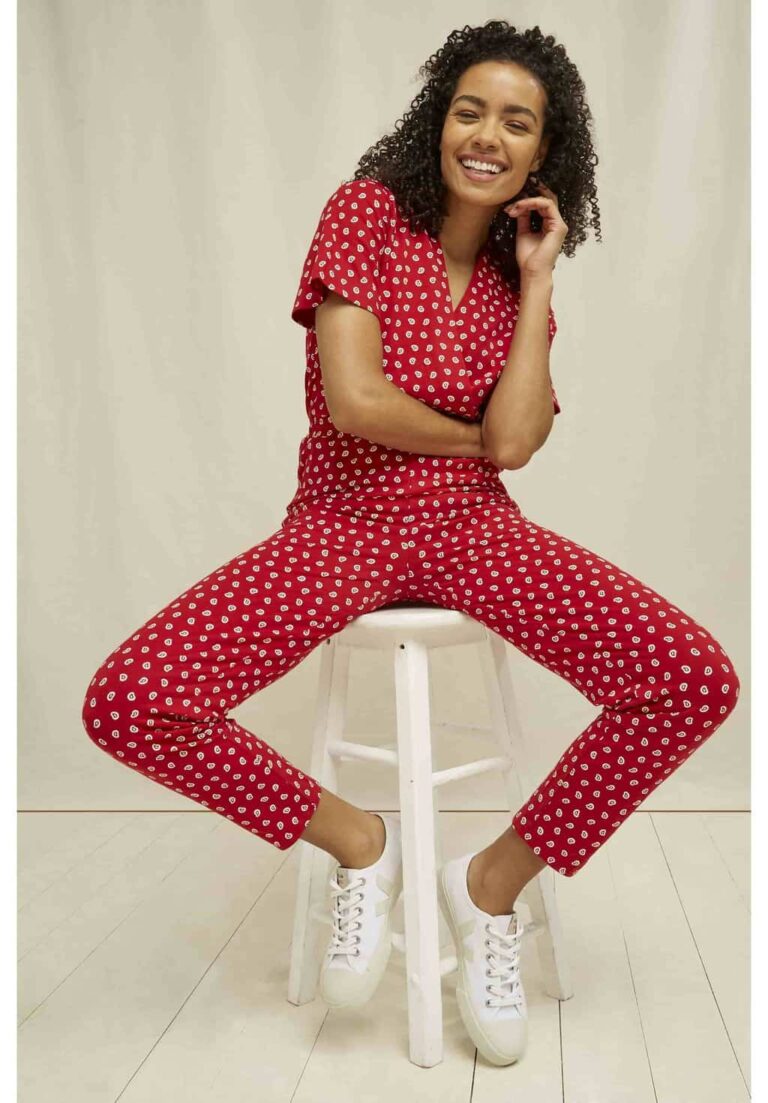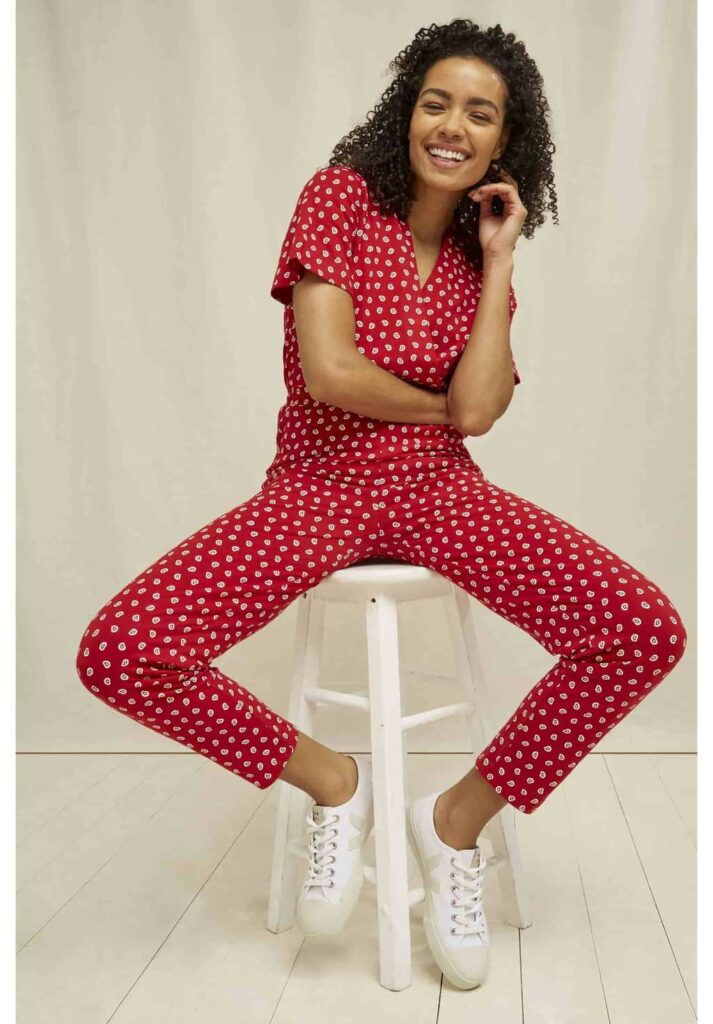 4. everlane:
Everlane is known for their basics. You're not going to find a ton of fun prints, but they have a lot of beautifully colored pieces that will seamlessly transition into any capsule wardrobe.
"At Everlane, we want the right choice to be as easy as putting on a great T-shirt.
"That's why we partner with the best, ethical factories around the world. Source only the finest materials.
"And share those stories with you—down to the true cost of every product we make.
"It's a new way of doing things. We call it Radical Transparency."
Check out their sustainable clothing here.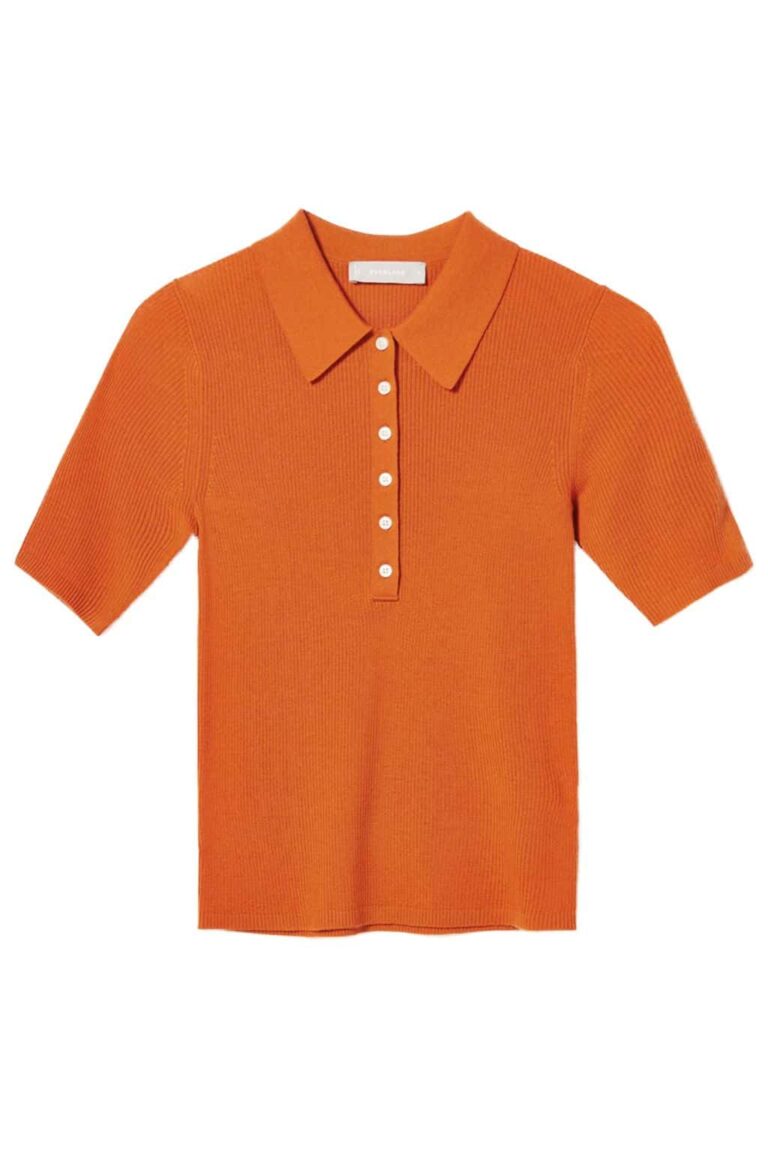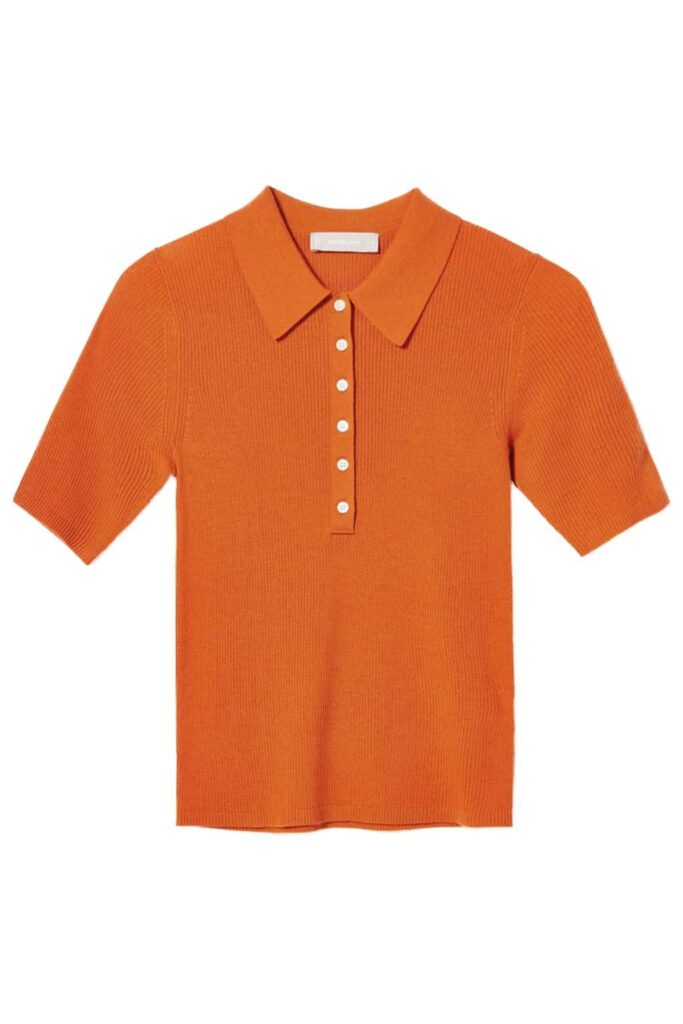 5. amour vert:
There's no shock here, but I LOVE Amour Vert. I've been a big fan for along time. They have easily become one of my favorite good quality clothing brands.
They're made close to me right here in SF and their sustainable fabrics are so luxurious.
If you're looking for cute prints and work appropriate clothes, then look no further.
Most of their pieces are over $100, but they do have nice colored tees that are interesting and perfect for the office.
"We are sustainable fashion. We create beautiful clothing with versatility in mind. We pioneer entirely new fabrics that don't pollute. Our local supply chain and distribution channels have the lowest possible environmental impact."
Shop their affordable ethical clothing here.
6. reformation:
This cool girl brand has been in the spotlight a lot. They have a sexy effortless feeling to their clothes.
In my opinion, they're a little too revealing for work clothes (if you work in an office), but they are perfect for going out and weekending.
"We put sustainability at the center of everything we do.
It is an evolving goal and definition, and we don't have all the answers.
But we want to focus on efforts that have the biggest impact. It influences four main areas: Product; People; Planet; Progress"
Shop here to see why they are one of my favorite eco friendly clothing brands.
7. pact:
Pact has sustainable, organic and fair trade basics, underwear and socks for men, women, kids, and babies. They also have a maternity line.
They recently expanded their line to include colorful dresses and tops that are perfect for the weekend that are incredibly low-priced!
Their clothing is manufactured in India where 74% of their organic cotton is harvested.
Organic cotton which uses up to 95% less water than conventional cotton, and all of their clothing is sweatshop and child-labor-free.
Check out their cute & affordable sustainable clothing here.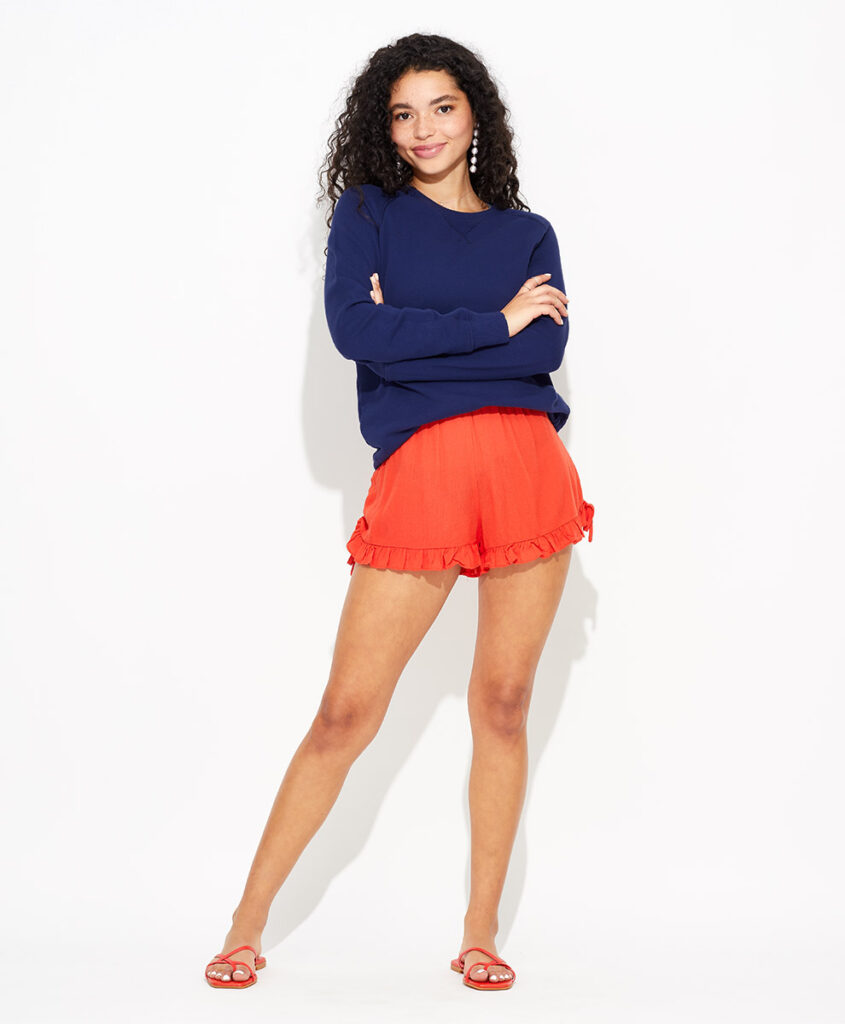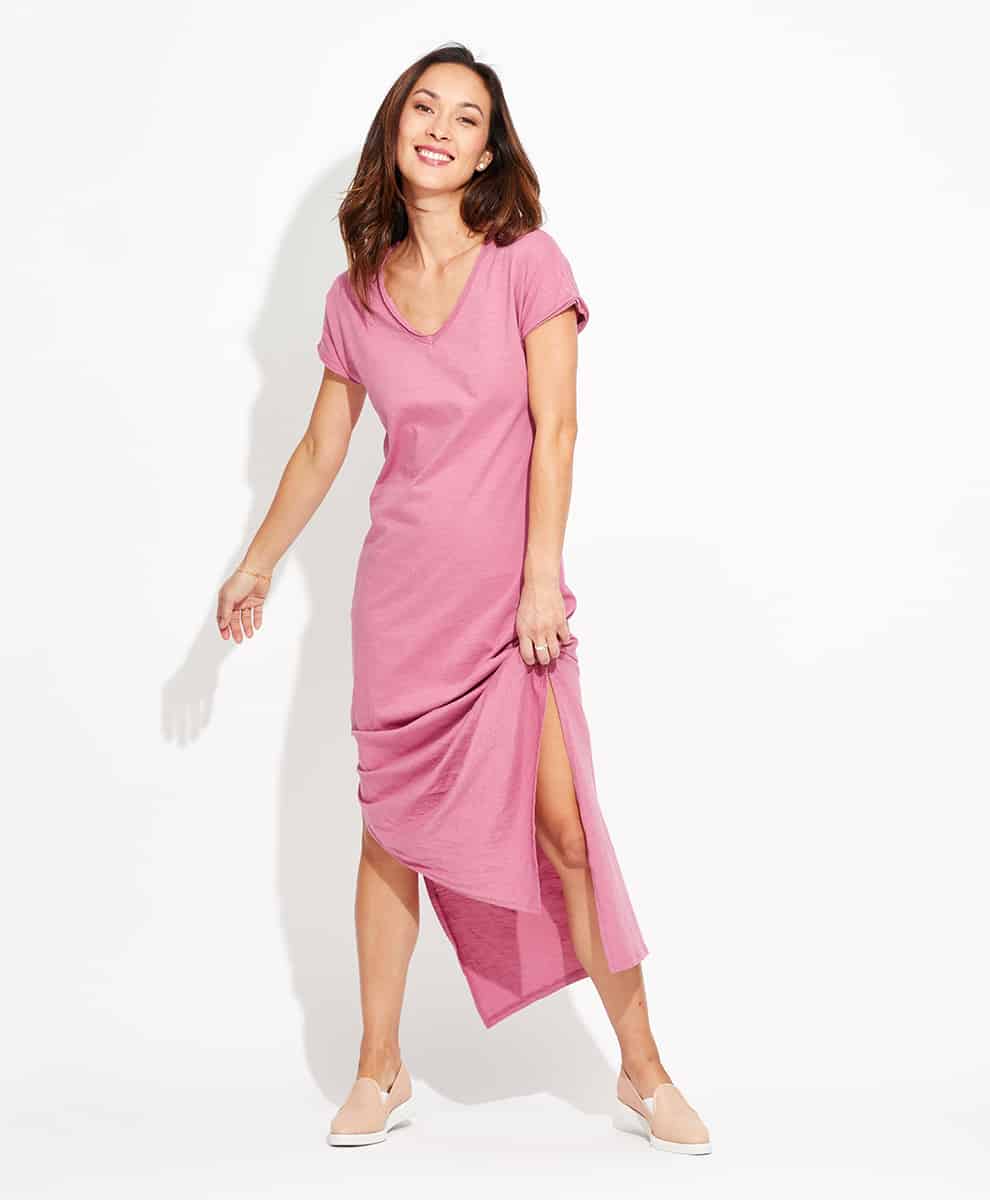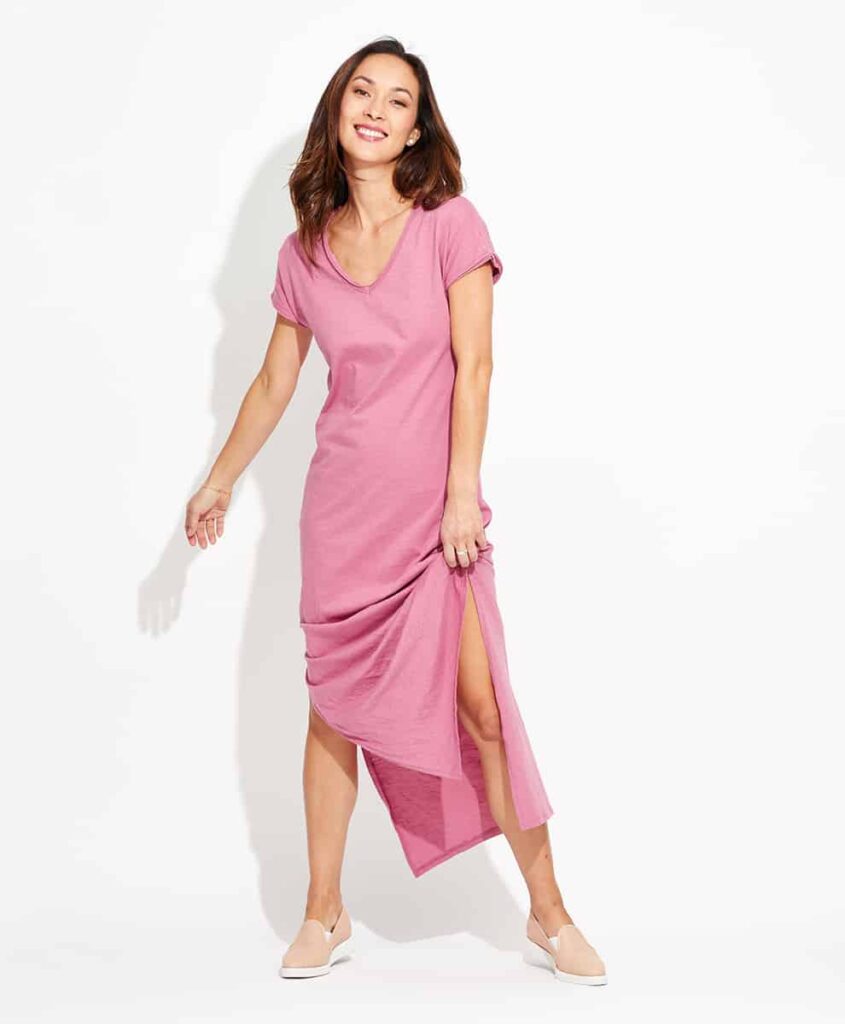 8. yala:
Yala is all about simple, comfortable pieces. Most of their pieces are pretty basic and look SUPER comfy.
They look like they could easily transition from work wear to weekending to lounging at home. They also have a nice pajama selection.
"Our commitment to responsibility lives in the materials we choose, the ethical partners we work with, our employee benefits, community involvement and so much more.
All of this is to satisfy our responsibility to you. Take comfort in how our clothes feel, look and are made."
One of the dresses I chose is $108… I know it's over a hundred but it's my FAV.
Check out their sustainable clothing here.
9. tentree:
Tentree is one of my favorite sustainable brands. I love their clothes for lounging and outdoor activities.
If you're looking for quirky, natured based graphic tees, this is the place for you!
For every piece of clothing ten trees is planted. You can read more about their sustainability initiatives in this post about my five favorite hiking essentials.
"At tentree, our goal is to become the most environmentally progressive brand on the planet.
We don't want to just reduce the negative impact of the apparel industry, we want to use it as a vehicle for change.
"Our purpose is to revitalize our environment and inspire a generation to believe that they can do the same. Our goal is to plant 1 billion trees by 2030."
Shop this eco friendly clothing brand here.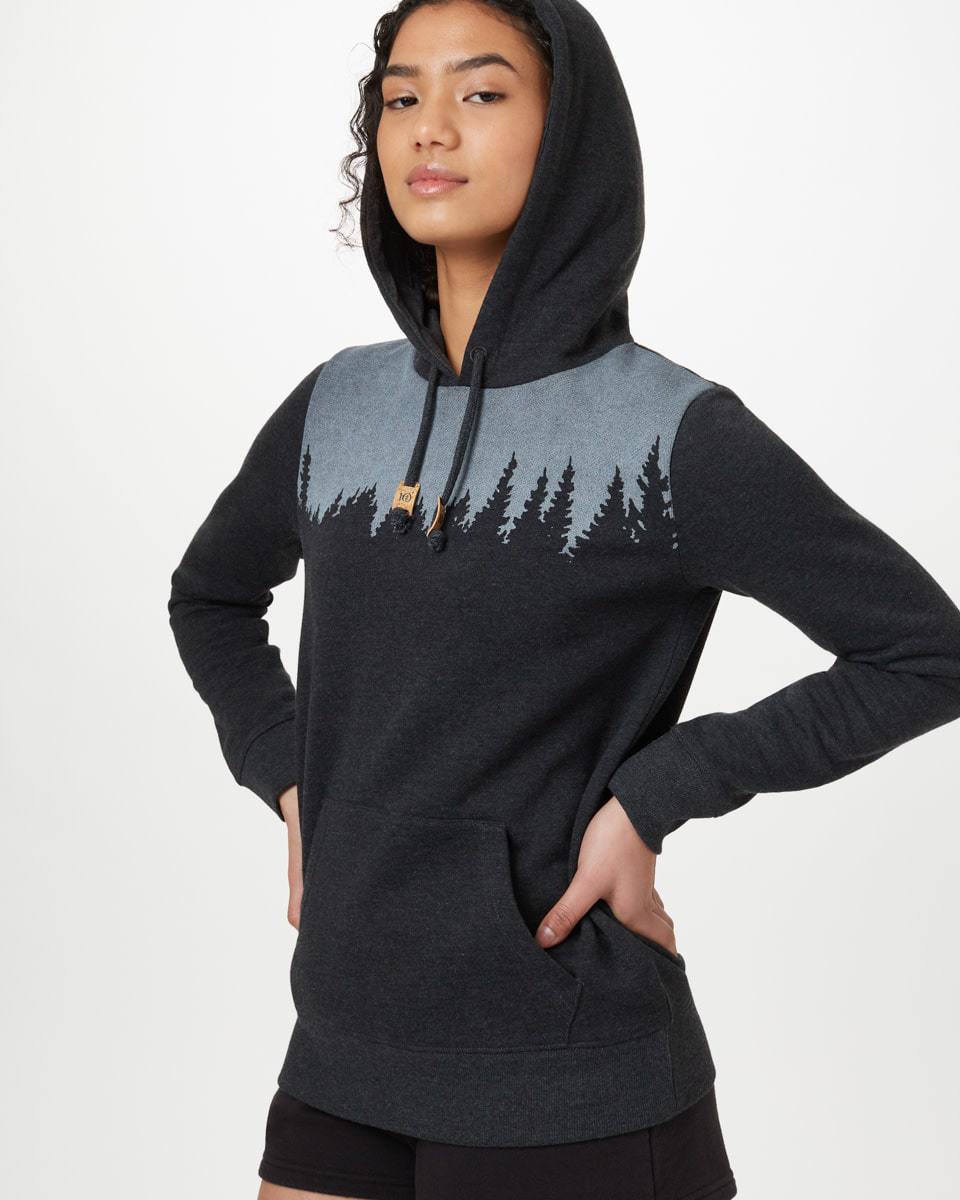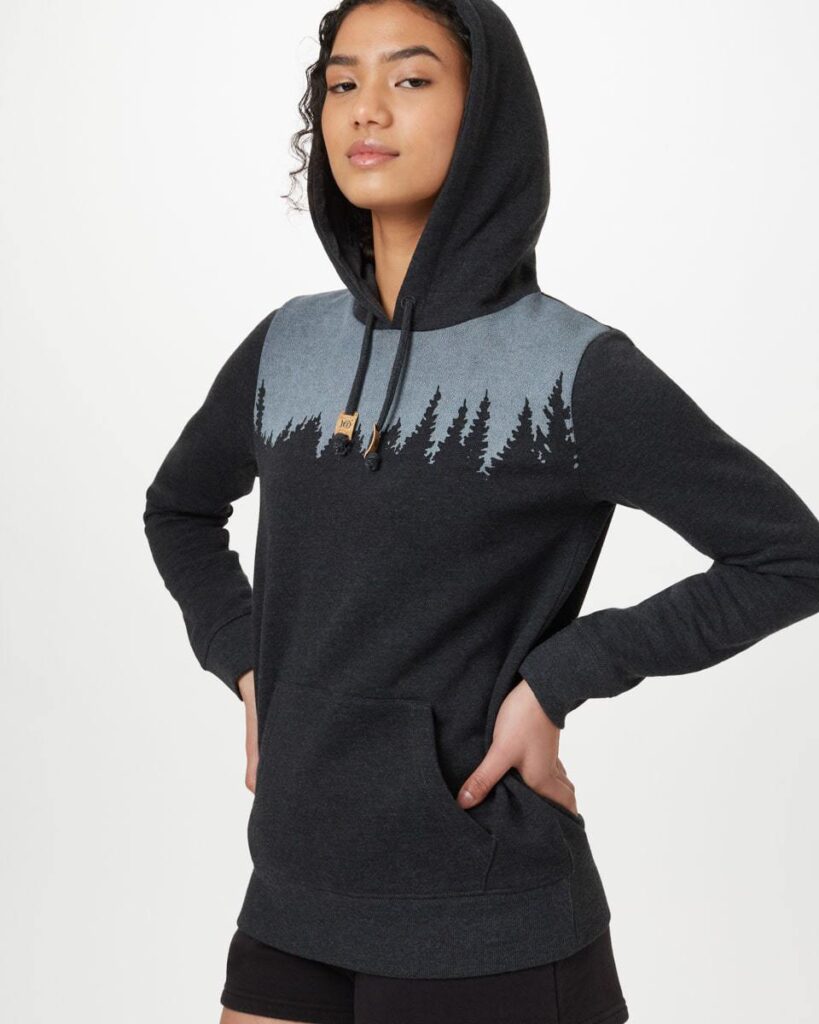 10. thought:
Thought has some beautiful pieces with beautiful colors, patterns, and classic silhouettes.
These pieces would be great to wear to work and parties!
"Creating Thoughtful Clothing alone isn't enough. We value doing the right thing and want to feel good about everything we touch.
"That means we work ethically. From the fabrics we use, to how we design and make and deliver our garments.
We think about every impact our business has. And it's with the greater aim of minimizing our environmental footprint.
We're also proud supporters of slow fashion, which is why we design clothing intended to last.
We hope the contemporary, easy-to-wear pieces will become your favourites."
Check out their sustainable fashion here.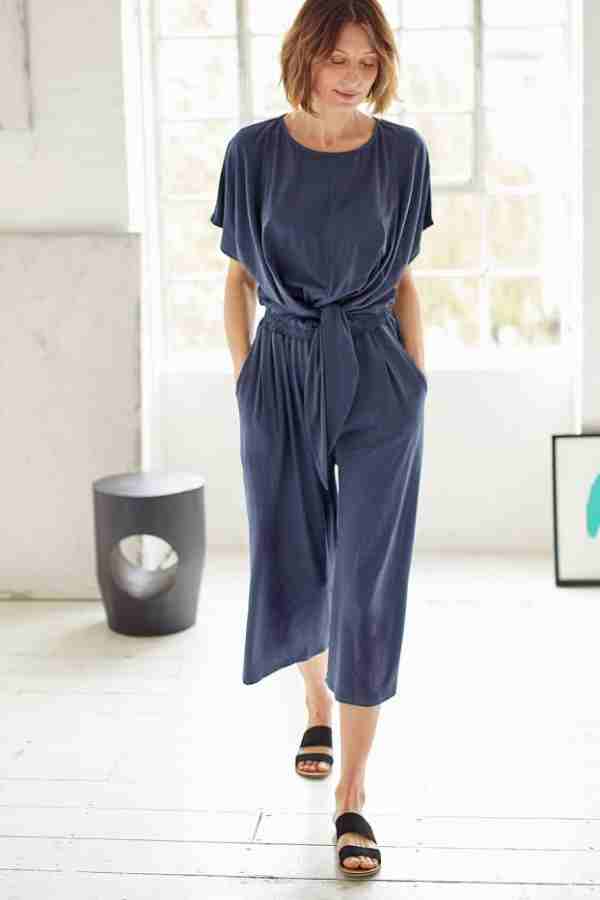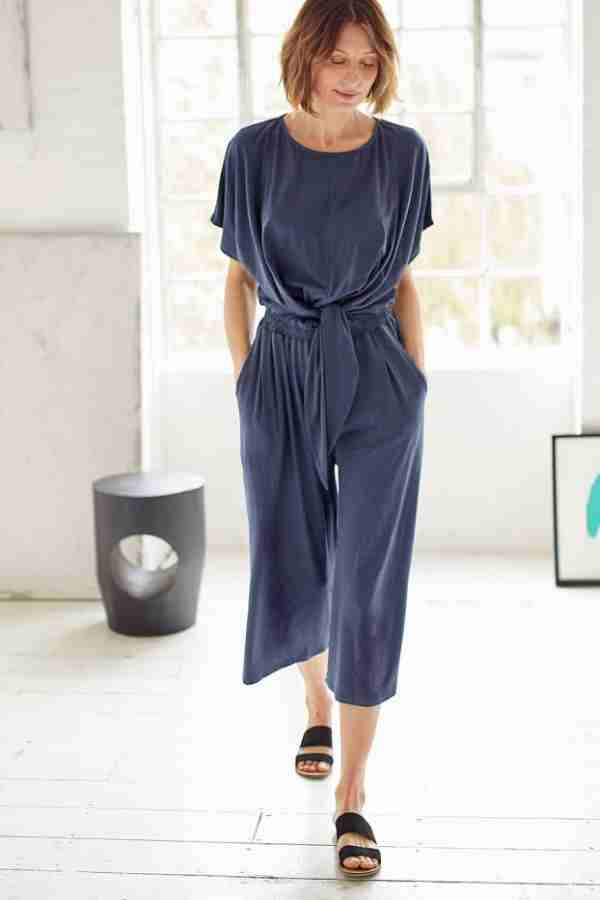 Made Trade is unique in that they offer a variety of different pieces from different artisans and makers all over the world.
Their goal and mission is to make shopping easy by doing all of the hard homework for you! They figure out the answers to questions like, "Where was it made? How was it made? Was the maker paid a living wage? Were the materials sourced responsibly?"
You can read more about their process here.
If an article of clothing (or home goods!), can answer all of the questions positively, then it makes it into the shop so you can feel good about the pieces that you're buying. And, many of their pieces come in under a hundred dollars!
12. outerknown:
Outerknown is Kelly Slater's clothing line, and it's one of my go-to eco friendly clothing brands! Check out their sustainability initiatives. They just released a women's line last year, and I have been absolutely loving it.
They're committed to transparency, ethical manufacturing, and sustainable sourcing of materials. They've got organic cotton for days, and organic cotton uses 90% less water than conventional.
Plus, they have men's and women's clothing so it's nice to snag some pieces for Justin too.
Shop their sustainable fashion here.
What should I look for when shopping eco friendly clothing brands?
There are several things you should be considering when buying affordable sustainable clothing. Greenwashing is when a brand states that they are sustainable, but in reality, they are giving you misleading information. When doing research, consider the following:
Are they transparent? The company should transparent and disclose information about their supply chain, workers, types of fabrics, etc. While you can't always trust what you read, it's a great first step.

Does the company have any certifications? While not all ethical clothing companies can afford certification, it's something to consider. Some certifications include: Certified B-Corporation, Fair Trade Certified, World Fair Trade Organization and Fairtrade International Standards.

Materials are important. The clothing should be made with textiles that are renewable and recyclable. Hemp, bamboo, and modal fabrics are great options.