10 Sustainable Lingerie Brands
April 1, 2022 | Guest Post
Last Updated on September 18, 2023
Sustainable lingerie doesn't have to be uncomfortable or made with toxic materials! When it comes to lingerie, there are a few things that are important to us: comfort, style, and sustainability. We want something that looks good, feels good and is doesn't hurt the environment.

I'm very picky about my lingerie. It has to be comfortable enough to sleep in, but also sexy enough to make me feel confident. And it can't hurt the environment or subject workers to slave or forced labor either.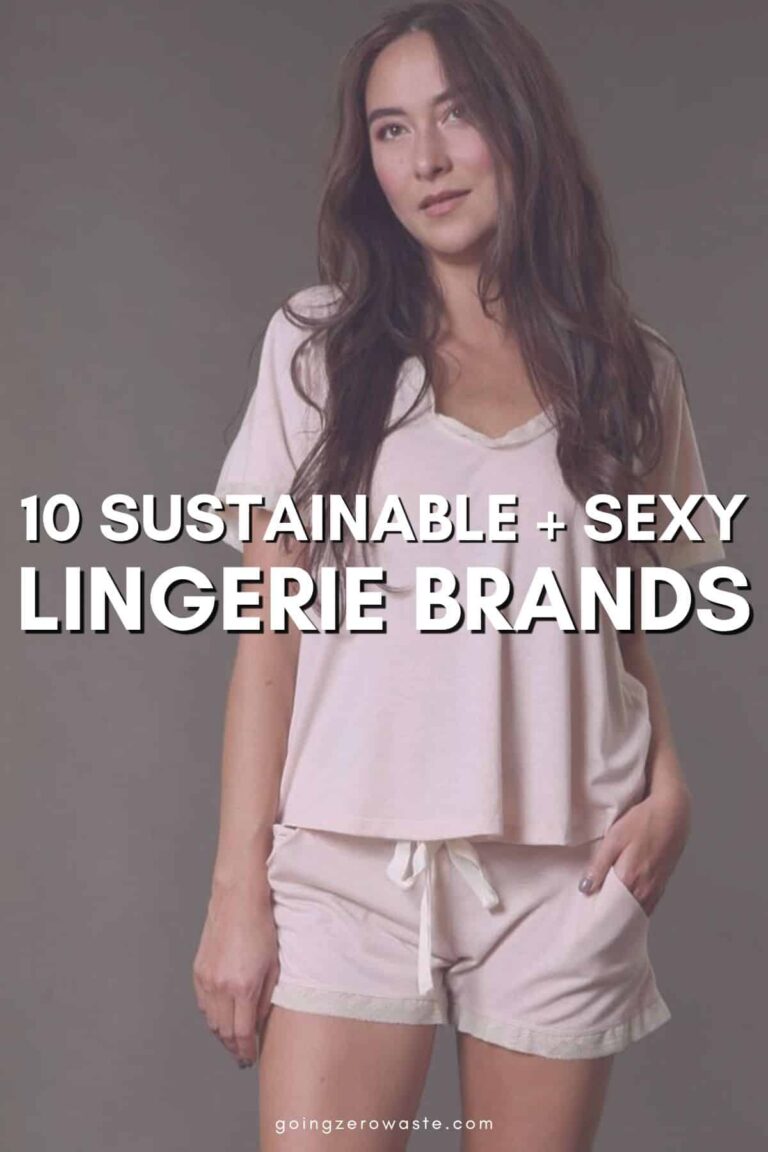 why should lingerie be eco-friendly?
There are a few reasons. For one, the production of lingerie often involves toxic dyes and harmful materials. For example, many bras contain polyester, a plastic made from petroleum. This means that when you wash your bras, microplastics are released into the water supply.
These microplastics can pollute waterways and ecosystems, and even end up in our food.
In addition, the production of lingerie often involves the use of slave labor. Did you know that low-quality lingerie is often made in sweatshops by workers who are paid very little and forced to work in terrible conditions? In fact, as much as 75% of these workers still borrow money to buy their own food!
Finally, the fashion industry is one of the most polluting industries in the world. The production of just one t-shirt can use up to 2,700 liters of water! And, according to the United Nations, the fashion industry is responsible for 10% of the world's carbon emissions.
looking for the best eco-friendly lingerie
By choosing eco-friendly brands, we can help reduce the negative environmental impacts of the lingerie industry, and the fashion industry as a whole. However, eco-friendly lingerie can be a bit hard to find.
If you're wondering how to choose a good eco-friendly lingerie brand, there are a few things you can look for. For starters, make sure the brand uses sustainable materials and natural fabrics like cotton and bamboo, or recycled materials like post-consumer plastics.
You can also look for brands that use low-impact dyes and waterless production methods. And finally, make sure the brand is transparent about their supply chain and workers' rights.
Sustainable lingerie is often just as stylish and well-made as the non-sustainable stuff. Many of them also use recycled materials in their packaging, so you can feel good about buying their products.
Just a quick tip: If you can't buy sustainable lingerie now, you can also use some of your old clothing, take them to the alterations shop, and come out with a set of new intimates! Those lacy dresses you're never going to wear again are perfect for this.
If you do find yourself looking for new lingerie to wear, here are nine of my favorite sustainable lingerie brands:
10 eco friendly lingerie brands you can trust
Paris-based lingerie brand
Uses organic cotton and recycled materials
Absolutely gorgeous products!
They donate a portion of their proceeds to women's charities
'Buy For Her' campaign matches every purchase with a new pair of panties for women in need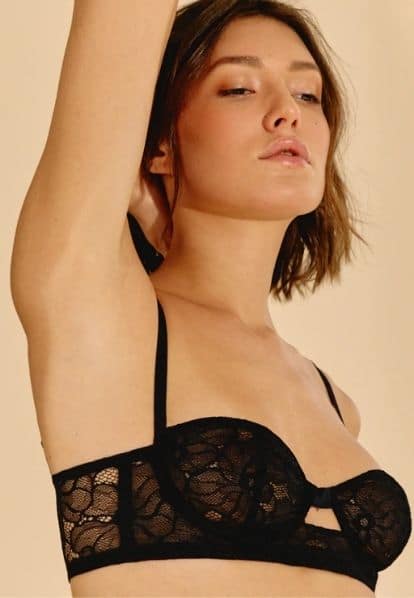 Danish sustainable lingerie brand
Uses organic cotton, bamboo, and recycled polyester
Uses Lyocell, a sustainable fabric made from wood pulp
Certified B Corporation, which means they meet rigorous standards of social and environmental performance, accountability, and transparency.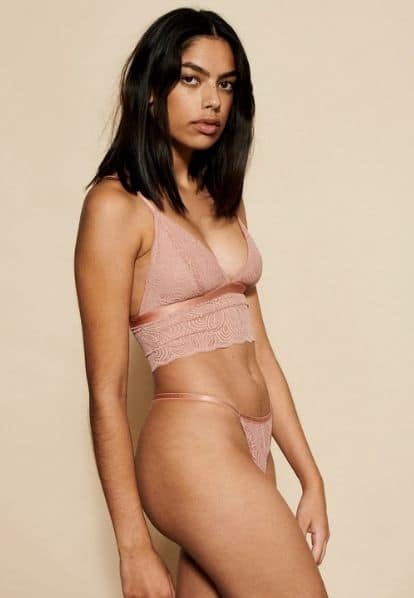 New York-based sustainable lingerie brand
Uses recycled materials like post-consumer plastics
All products are vegan and free of harmful chemicals
Offers Buy Now, Pay Later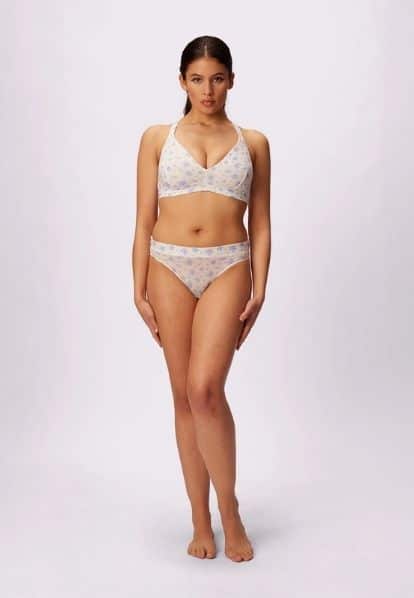 Italian sustainable lingerie brand
Family-owned
Handcrafted by artisans and designed by local experts
Slow fashion because of the company's concern for workers and artisans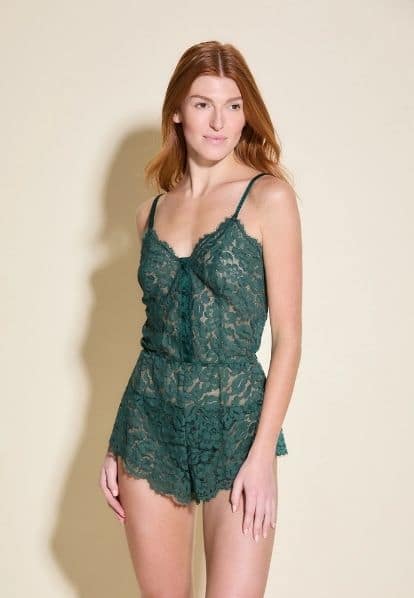 US-based
Employ and empower women, providing them above-market wages and healthcare while sending their kids to school
Uses recycled materials, like recycled fishing nets and post-consumer plastics
'Underwear For Hope' campaign provides underwear to women in need all over the world.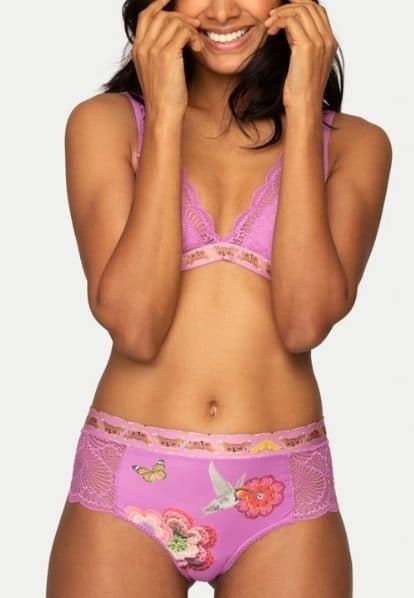 Based in Los Angeles
All products are made from sustainable materials like organic cotton and bamboo
Works with independent artists to create limited-edition pieces
Mindful local sourcing and manufacturing
Handcrafted samples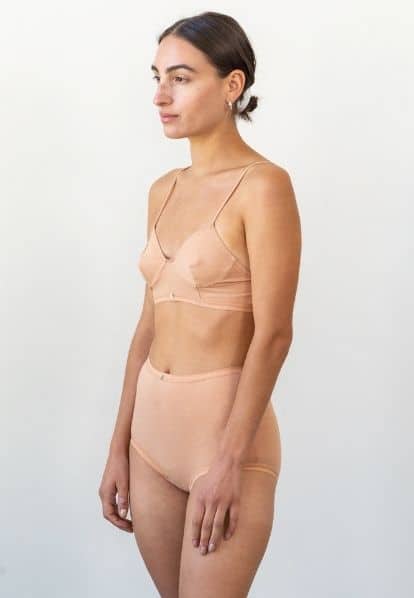 USA-based sustainable lingerie brand
Sexy, designer lingerie that uses recycled fabric scraps
Local production, design, manufacturing
Factories registered with the NY Anti-Sweatshop Taskforce
Member of 1% for the Planet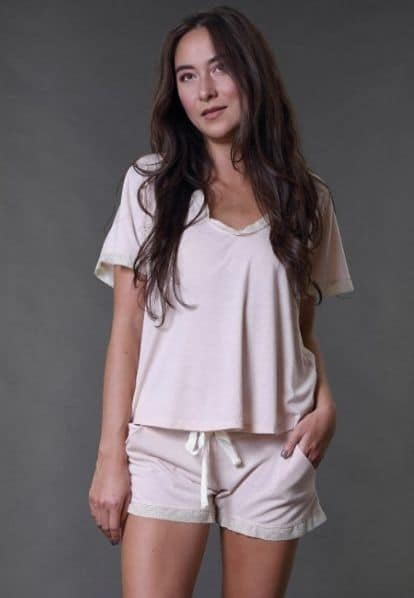 Size-inclusive brand based in New York
Handcrafted lingerie
Unique and flirty looks
Made in a small, family-owned factory in Colombia
Aligns with slow fashion and ethical standards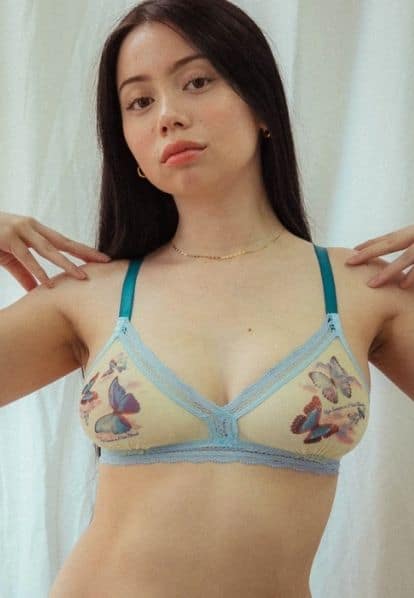 British sustainable lingerie brand
Uses organic cotton, bamboo, and recycled polyester
Supports ethical trade initiatives
Gorgeous, lacy designs made with Oeko-Tex Standard 100 certified laces
Sustainable production process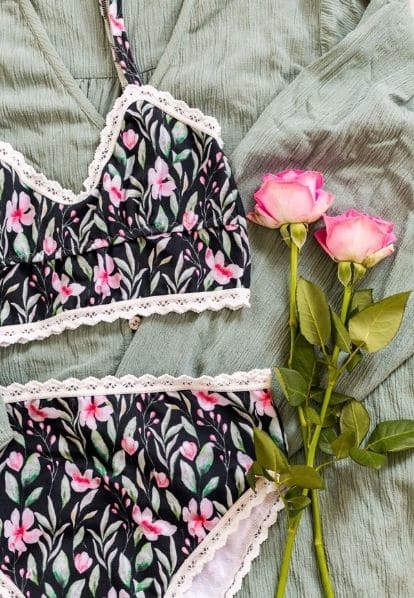 Based in the UK
Offers larger sizes, front fastening and underwire options
All products made from pure silk and organic pima cotton
No harmful dyes or bleach used
Recyclable paper packaging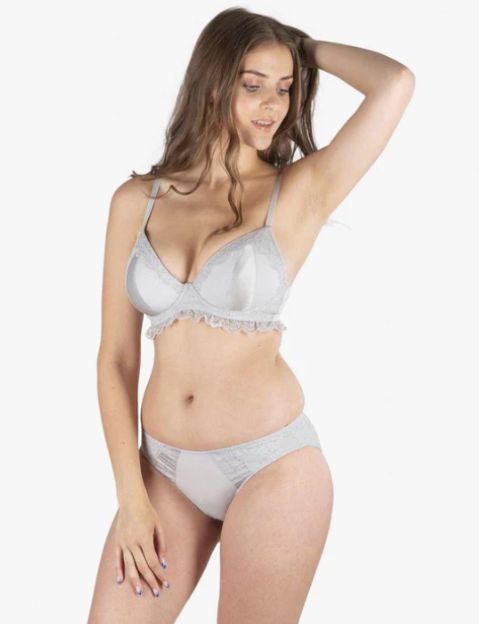 faqs
how can I make my lingerie last longer?
There are a few things you can do to make your lingerie last longer:
Wash your lingerie by hand, using a mild detergent.
Avoid using fabric softener, as this can break down the fibers in your lingerie.
Hang your lingerie to dry, instead of putting it in the dryer.
Store your lingerie in a cool, dark place.
how do I know if a lingerie brand is really sustainable?
There are a few things you can look for to determine if a lingerie brand is sustainable:
Is the brand using sustainable materials, like organic cotton and bamboo?
Does the brand use recycled materials in its products and packaging?
Does the brand have a social responsibility program?
Is the brand partnered with any environmental organizations?
Do they pay their workers a living wage?
do sustainable lingerie brands cost more?
Sustainable lingerie brands often cost more than traditional brands. This is because sustainable materials can be more expensive to produce. Plus, they pay fair wages and make sure that their workers are well taken care of. However, there are also few sustainable brands that offer affordable products.