Ethical and Sustainable Jewelry Brands
September 6, 2019 | Kathryn Kellogg
Last Updated on June 2, 2020
Diamonds might be a girl's best friend, but I'm not sure they're the Earth's.
To extract diamonds, gemstones, and metals, there's a lot of strip mining and politics involved.
Metal mining, gold mining in particular, is one of the most environmentally destructive kinds of mining around.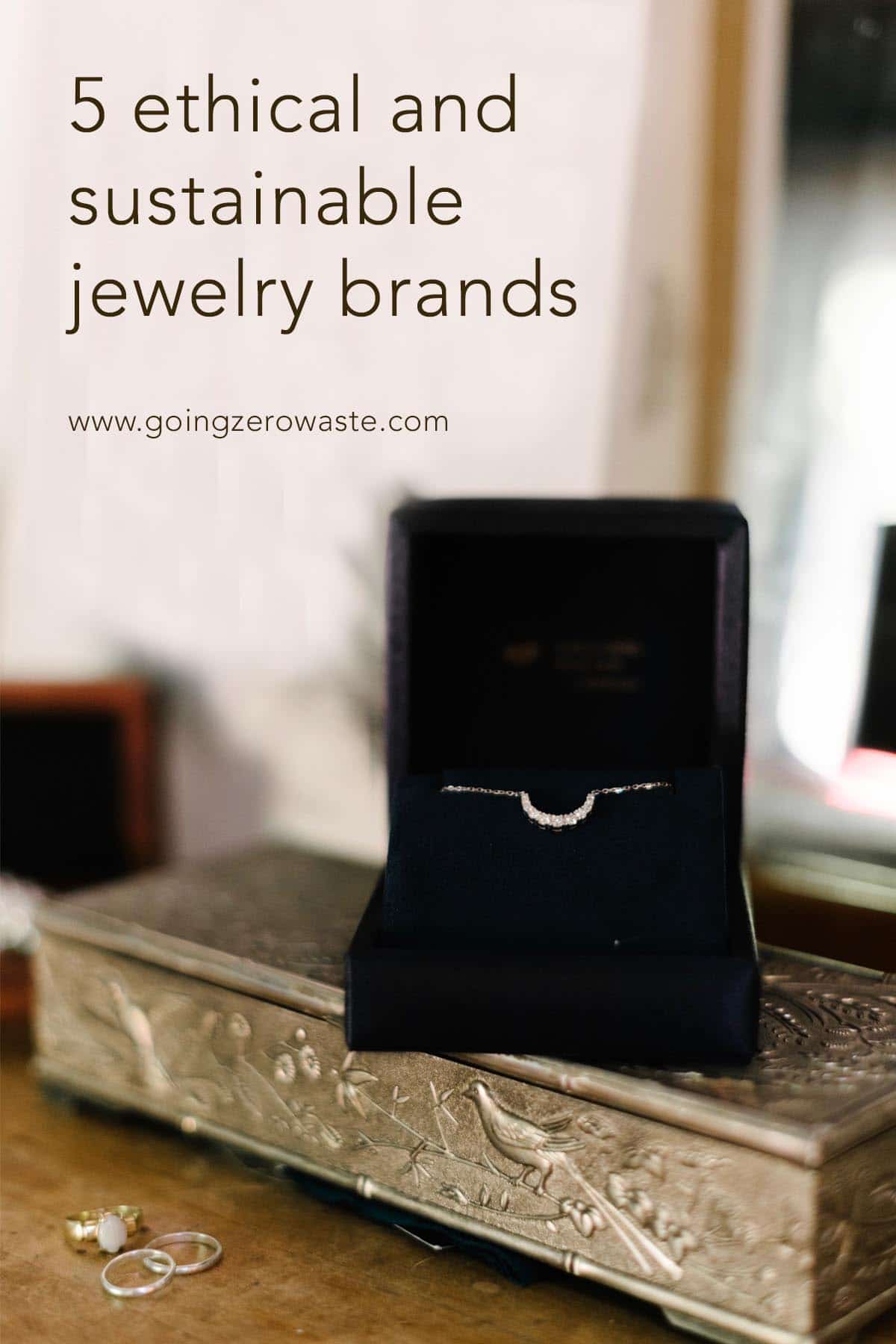 this post contains affiliate links for more information please see my disclosure page.
Not to mention millions of gold miners earn low wages in hazardous working conditions.
The good news? You don't have to give up wearing jewelry to be eco-friendly!
There are plenty of amazing, ethical and sustainable jewelry brands out there.
the problem with metals:
Metal mining destroys landscapes and produces a huge amount of toxic waste.
In fact, gold mining companies generate about 20 tons of toxic waste for every 0.333-ounce gold ring. YIKES.
The waste produced, usually a gray liquid sludge, is laden with cyanide and toxic heavy metals.
Many gold mines dump this waste directly into natural bodies of water.
It's estimated that 180 million tons of toxic waste from mines is dumped each year – isn't that insane?
You can imagine the kind of havoc this causes for coral reefs and other ocean life.
One top of the that, the Amazon rainforest is being slashed and burned to make way for unsustainable metal mines.
When mining for precious metals mercury is often used to extract gold from rock and sediment.
Mercury is toxic it pollutes the environment, and can wreak havoc on miner's health.
As you can imagine, many miners face a number of health concerns, and are often subject to poor safety standards and inhumane labor practices.
I think it's clear that we need to stop supporting unethical and unsustainable mining practices.
The good news, metals can be recycled repeatedly without losing quality, and a lot of jewelry companies are now using recycled metals.
This, of course, decreases the demand for new metals to be mined, and encourages recycling
And, as I'm sure you've heard it 1000x – are you really recycling if you don't buy goods made from recycled materials?
the problem with diamonds:
As I'm sure many of you know, diamonds and gem stones aren't without their flaws either.
Diamond mines can be full of exploitation and violence stained by forced labor, torture, beatings, even murder.
As far as environmental impact goes, irresponsible diamond mining can cause soil erosion, deforestation and in extreme cases can cause entire ecosystems to collapse.
There are several abandoned mining pits where wildlife has vanished, the topsoil has eroded, and land once suitable for farming has become desolate.
The one good thing about diamond mining is that it doesn't make use of toxic chemicals, like gold mining does, bu it's still important we advocate for more responsible mining practices.
Lab grown diamonds and gems are a great sustainable alternative since they're free of mining and exhibit the exact same optical and chemical properties as mined diamonds.
Lab grown diamonds are beautiful, sparkly, and grown in highly controlled laboratory using advanced technology that duplicates the exact conditions a diamond needs to develop as they would in the wild.
One of the main problems with the jewelry industry is the lack of transparency.
It can be a bit difficult to trace sourcing on both metals and gemstones. Even companies using The Kimberly Process (diamonds that have been certified to be "conflict-free") have run into issues due to lack of transparency and loopholes. ⁠
making better choices:
I know that it can feel hopeless, but here's a few ways for you to find out a bit more info:
find a local jewelry maker where you can ask them about sourcing
opt for antique, vintage, and secondhand pieces
look for recycled and upcycled aspects
use local gemstone mines with sustainable practices. Did you know you can go digging for diamonds in Arkansas? It's a huge field and you're given a shovel. The Uncle Sam diamond was found there – the largest diamond, over 40 carats, ever found in the US.
And, of course, I've rounded up a few eco-friendly jewelry brands!
smiling rocks:
Smiling Rocks creates some beautiful pieces with lab grown diamonds.
You'll find rings, necklaces, earrings and bracelets in their shop.
I love how you can customize your search too, based off of carat, metal, metal color, price and style.
Still, perhaps one of the best things about this company is their commitment to giving back.
For every purchase made, Smiling Rocks will donate 10 percent to the charity of your choice. You can choose to help fund educational support, environmental protection, medical support or animal protection.
Either way, your money will be going to a good cause.
Another cool fact about Smiling Rocks? This company will be launching a Carbon For Carbon initiative.
Carbon For Carbon will research the amount of CO2 produced by one human cycle and then seek to offset this by planting trees to improve the environmental impact of unnecessary carbon usage.
Pretty innovative huh?
Check out their out their new arrivals, but My personal favorite is the Essentials Geometric Necklace and the Essentials Petite Earrings.
luna & rose:
Looking for some unique pieces without any flashy gems? Luna & Rose is your new go-to shop.
They make truly beautiful jewelry using an entirely closed loop production system.
That means they have zero waste from any of their collections, which is very impressive.
Their pieces are made from recycled sterling silver (so hard to find!) and gold.
Their silver product is recovered from the residues of copper, nickel and lead refining processes, seeing as silver is mainly found in ore bodies together with these metals.
The silver is recovered from a bunch of miscellaneous sources such as industrial scraps and end-of-life applications (like electronics and electrical scraps).
Isn't that awesome?
If they happen to have left over stock of a particular piece or style, they can just melt the silver down and re-use it for their next collection.
This creates a super innovative closed loop where nothing is wasted.
Another thing to love about this company? They participate in 1% For the Planet, which is a global movement that connects businesses, consumers & non-profits committed to addressing the pressing issues facing the planet.
As a partner to 1% For the Planet, Luna & Rose are taking responsibility and pledged to donate 1% of their annual sales to two charities that will give back to the environment.
Luna & Rose also supports Take 3 For The Sea, a non-profit that encourages people to take 3 pieces of rubbish with you when you leave the beach or any waterway.
If you purchase one of their charity t-shirts, $25 from the sale of each tee goes directly to Take 3 For The Sea.
And yes, they do sell other items besides jewelry at Luna & Rose too.
They've got shirts, scarves, sandals, towels, tote bags and even wallets available for sale.
As far as their actual jewelry goes, there's lots to choose from: Necklaces, saint pendants, motherhood pendants, earrings, rings, bracelets, charms and chains all make the cut.
If you know someone who just had a Communion or a Confirmation, one of their saint pendants would be a lovely present to give.
Know someone who just had a baby? Consider gifting one of their thoughtful motherhood pendants.
I personally really love their To The Moon And Back necklace – so cute.
gjenmi:
Looking for fine jewelry that celebrates women, uses quality materials and is conflict-free? Look no further than Gjenmi.
Gjenmi creates handcrafted pieces that have a timeless, feminine air to them that are inspired by antique and vintage jewelry.
The jewelry is also made right in Los Angeles, CA.
I love how dainty and sweet their pieces are.
They're super pretty and so eye catching in a very classy manner.
Most importantly, all their collections are made with recycled gold and conflict-free stones.
Gjenmi creates jewelry that's meant to last and become instant family heirlooms.
It's such a nice thought to be able to pass along such beautiful jewelry to your future daughter, granddaughter or niece after you've enjoyed it.
Gjenmi offers a stunning range of rings, necklaces, bracelets and earrings to choose from.
Something extra unique about Gjenmi is that they let you customize your own ring stack.
They have signature pairings they offer as a single purchase that look so pretty together it's almost criminal.
They also have some very beautiful collections to choose from.
I especially love the Mother Earth collection because it's inspired by California's rain and super bloom.
Top picks: Shelly Baby Necklace, Staple Lariat, and Sibling Ring
au-rate:
If you're looking for super unique, ethically made jewelry, AU-Rate is for you.
They have some of the most interesting designs available, presenting a modern, sleek look that's not too showy or in-your-face.
It's the perfect balance between unique and subtle, done right.
Everything is handcrafted in NYC using only the finest, ethically sourced materials that are designed to last forever.
AU-Rate always uses conflict-free gold and conflict-free diamonds in their stunning pieces.
Their gold is 100 percent recycled, which is great because gold can be repeatedly recycled without diminishing in quality.
They strictly adhere to the Kimberly Process for their diamonds, but they don't think that's enough.
They make sure the mines they deal with offer fair pay, safe working conditions, respect local indigenous people and protect the environment.
Their pearls are also sustainably farmed and sensitively harvested to ensure the wellbeing and biodiversity of the marine environment.
On top of that, the pearl farms AU-Rate works with are family-run and create job opportunities for local communities.
Yet another thing to love about this company? They're super passionate about giving back to the local community.
AU-Rate supports the developing literacy of students in New York.
In partnership with Mastery Charter, they've given thousands of books to schools and students across the city.
For every purchase made, AU-Rate puts a book directly in the hands of a child that needs it.
That's amazing to me.
As far as their actual jewelry goes, you can't go wrong with any of their beautiful pieces.
I especially love how they'll let you try on up to 5 pieces of jewelry at home for free.
You get to keep it for 7 days and if you're not in love, you just send them back. You only pay for what you decide to keep.
Be sure to check out their new in jewelry – I'm especially in love with their Simple Pearl Bracelet.
secondhand:
Prefer a cheaper, simpler solution? Purchase your jewelry secondhand.
Vintage pieces have so much character, plus the resources needed to make them have already been used up.
This creates no additional waste.
Purchasing secondhand also keeps a perfectly good piece of jewelry out of the landfill.
Not to mention you can come across a lot of good bargains.
Try going to your local thrift store and seeing if they have any vintage jewelry for sale.
Also, sometimes you don't even need to buy secondhand.
You can get secondhand jewelry from a loved one!
Has your grandmother or mother ever given you a family heirloom? Cherish it always and keep close tabs on it, because that's certainly way more sustainable than buying new.
And it has so much more value because it comes from your family line!
You can also ask any of your female relatives if they have any jewelry they don't wear anymore that you'd be happy to take off their hands.
Does your sister have a jewelry box she rarely touches? Ask her if you can go through it! The worst you'll hear is 'no', after all.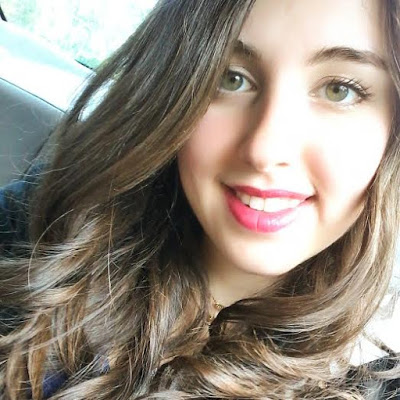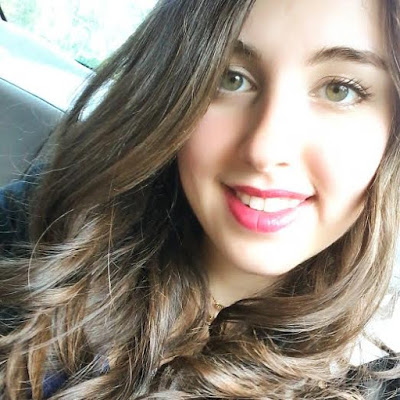 Guest Post: Ariana Palmieri is the founder of Greenify-Me.com, a blog dedicated to zero waste living and sustainability. Her work has been featured on MindBodyGreen, Green Matters, The Penny Hoarder and several other publications. Get her free e-book "10 Ways to Reduce Trash" by signing up to her newsletter and learn how to reduce your waste today.