What is a B Corp?
September 9, 2021 | Ariana
Last Updated on September 9, 2021
I'm sure you've seen me use the term "B Corp" around my blog by now. But what exactly does it mean?
B Corps are essentially brands that use their business as a force for good. A few you might be familiar with are Patagonia, Ben & Jerry's, and Allbirds – these are all B corps.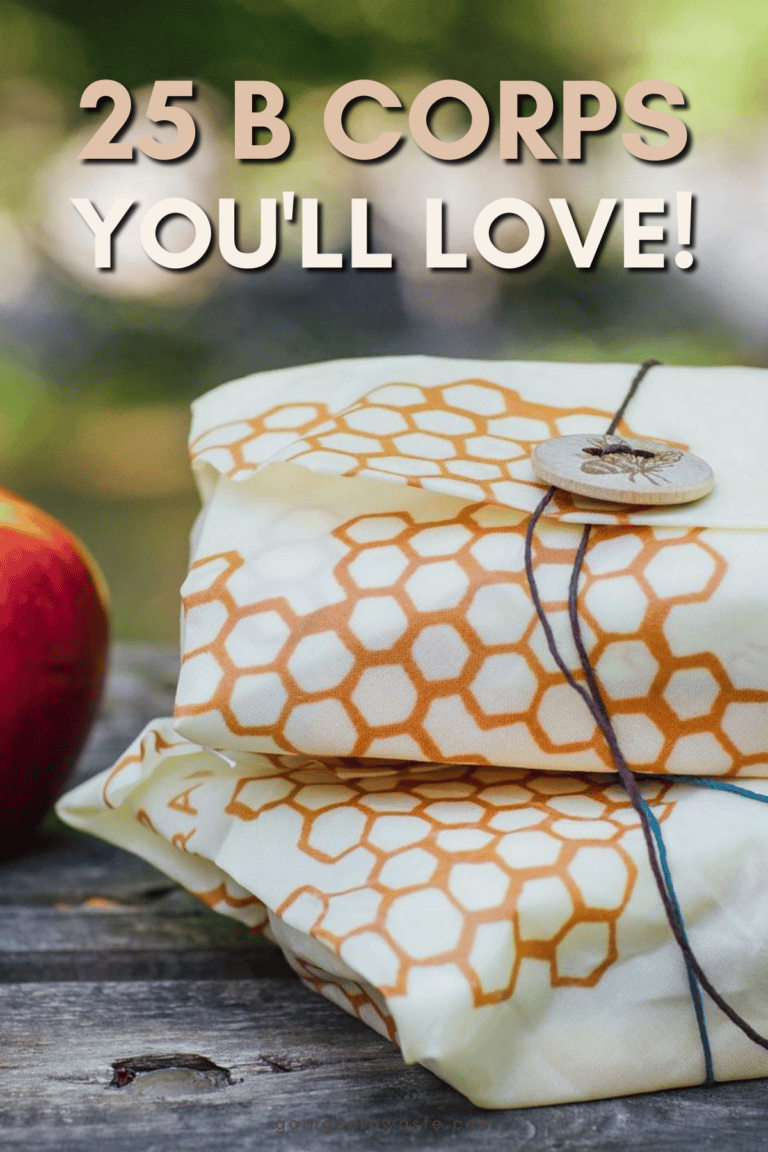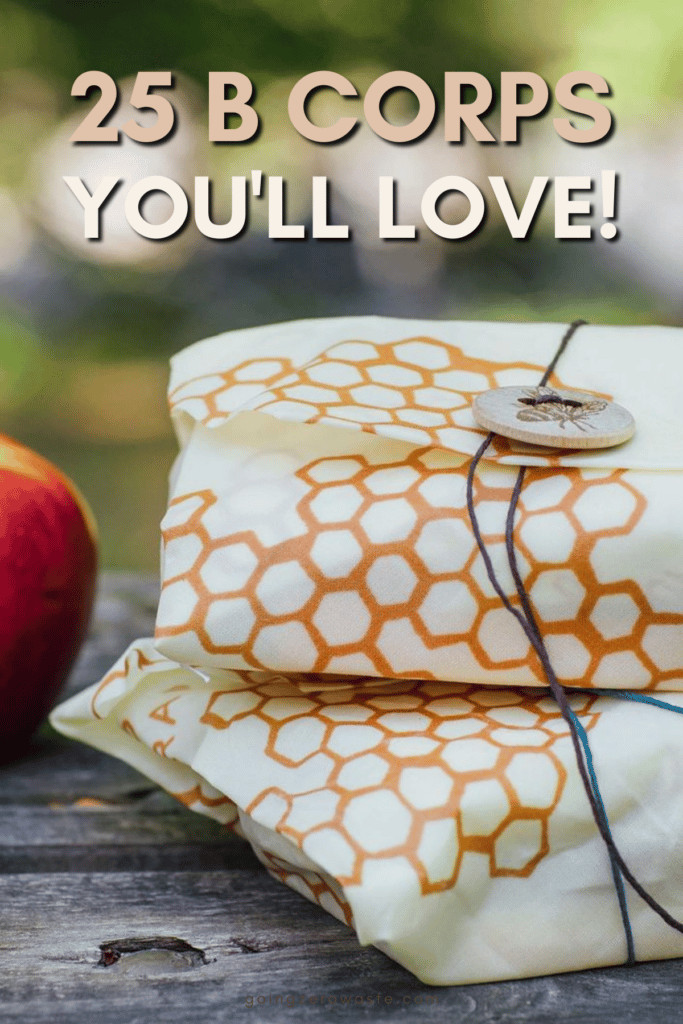 Several of the links in the blog post below are affiliate links. For more information, please see my disclosure policy.
If you head over to their websites, these companies will have B Corp certified icons (usually at the bottom of the page) – and they didn't get there by chance. All businesses who want to become B Corps must go through rigorous assessments and pay a fee. 
But to me, certification is just the first step towards being an environmental and socially responsible business. That's why I'm sharing 25 of my favorite B Corps that truly go above and beyond. But first, lets talk more about what a B Corp actually is.
what is a b corp?
A B Corp (short for B Corporation) is a business that meets the highest standards of environmental and social performance, legal accountability, and public transparency.
Normal businesses have one bottom line: to make a profit. But with B Corps, they have a triple bottom line which means they consider planet, people and profit into their decisions. They use business as a force for good.
There are currently over 3,500 Certified B Corporations in more than 70 countries, and the majority of them are small businesses.
B Corporations have a strong focus on these three standards:
Environmental performance 
Public transparency  
Legal accountability 
If you'd like further examples of B Corporations, be sure to check out my post 18 Green Banks That Empower a Green Economy – several of the banks listed are B Corps.
how do you get a b corp certification?
Businesses need to complete the full B Corp assessment which will give them access to a B Impact Report, which includes a "B Score" that rates the company's performance. At least 80 points are required to qualify for B Corp certification out of the maximum of 200.
The review process can take anywhere from 6 to 10 months to complete. Approximately 1 in 3 businesses that submit for certification will receive it.
Certified B Corporations also pay an annual certification fee starting at $1000 and scales with revenue. This licenses them to use the intellectual property like the Certified B Corp logo.
Is b corp legit?
Yes, B Corp is a legit certification to look for in a company. But it shouldn't be the only thing consumers look for. This is because B Corp standards are not legally enforceable, and companies can choose to leave at any point.
It's important to look for other things in a company too (like what materials and ingredients they use, if they're giving back, if they're carbon neutral, etc.), but B Corp is a great place to start.
FYI, if a brand says they're carbon neutral, they're probably buying carbon offsets, which is a good thing but not the same as being carbon positive (when the amount of CO₂ emissions they remove from the atmosphere is bigger than the amount of CO₂ emissions they put into the atmosphere).
And, not every B Corp is created equal – some have more work they need to do (hence this list to celebrate my favorites). Since each one can score differently on their initial assessment, some B Corps are better than others when it comes to upholding the main three standards.
who are the largest b corps?
Some of the largest B Corps around are Ben & Jerry's and Seventh Generation (both owned by Unilever), New Chapter (owned by Proctor & Gamble) and Happy Family (owned by Danone). These companies generally earn between $100M-4.9B in annual revenue.
b corp companies we love!
Now that you know what a B Corporation is, here's a list of B Corporations that get the Going Zero Waste seal of approval. All these brands are certified B Corps but most go beyond that, be it through donating to nonprofits, planting trees, and/or being climate neutral.
These are all great starting points when looking for sustainable brands, but please remember buying second hand and using what you have are THE MOST eco friendly things you can do. We want to decrease consumption not just replace it one-for-one.
Each of these companies are split into five different categories: Attire, around the home, on the go, market places, and personal & financial wellness. There's something for everyone, so feel free to jump around to whatever section intrigues you most.
I've gone ahead and highlighted some key features of each B Corp, but it isn't an exhaustive list. Be sure to check out their websites for more information.
attire
These B corps sell attire such as clothing, undergarments, shoes, accessories, and jewelry. Also, be sure to check out these 50 Ethical and Sustainable Clothing Brands.
---
---
---
---
---
---
around the home
These B corps create products that can be used around the home, such as mattresses, eco tech, and skin care products.
---
---
---
---
---
on the go
These brands create products that help you reduce waste while you're traveling, eating lunch or on the move.
---
---
---
---
---
market places
These online market places sell a wide array of supplies that help you live a more sustainable life. For more information, check out my blog post 23 Amazon Alternatives for All Your Online Shopping.
---
---
---
---
personal and financial wellness
These brands help promote wellness of self physically, mentally and financially – without harming the planet.
---
---
---
---
Which of these B corporations are your favorite? Did we miss any? Leave your picks in the comments below.