9 Best Sustainable Socks
May 6, 2022 | Guest Post
Last Updated on August 16, 2022
Socks: they may not be at the top of your list of ways to become more sustainable. But, like anything else you wear, it's always great to look for well-made eco-friendly products that are going to last. I personally have a thing for socks. They are an unexpected way to update an otherwise plain outfit. I also have a passion for wearing sustainable threads — from head to toe (see what I did there?)!
There are plenty of sustainable and ethical sock choices. Although you may not think that accessories like socks can make a big environmental impact, you'd be surprised! Just like other clothing items, they can negatively impact the planet if their manufacturing isn't up to par. You can prevent fashion waste by opting for brands like Conscious Step, Thought, Organic Basics, Patagonia, and Kind Socks, among others!
Whether you're looking for comfy socks to take your chill outfit to the next level, or high-performance options for running or hiking, there are eco socks out there for every occasion.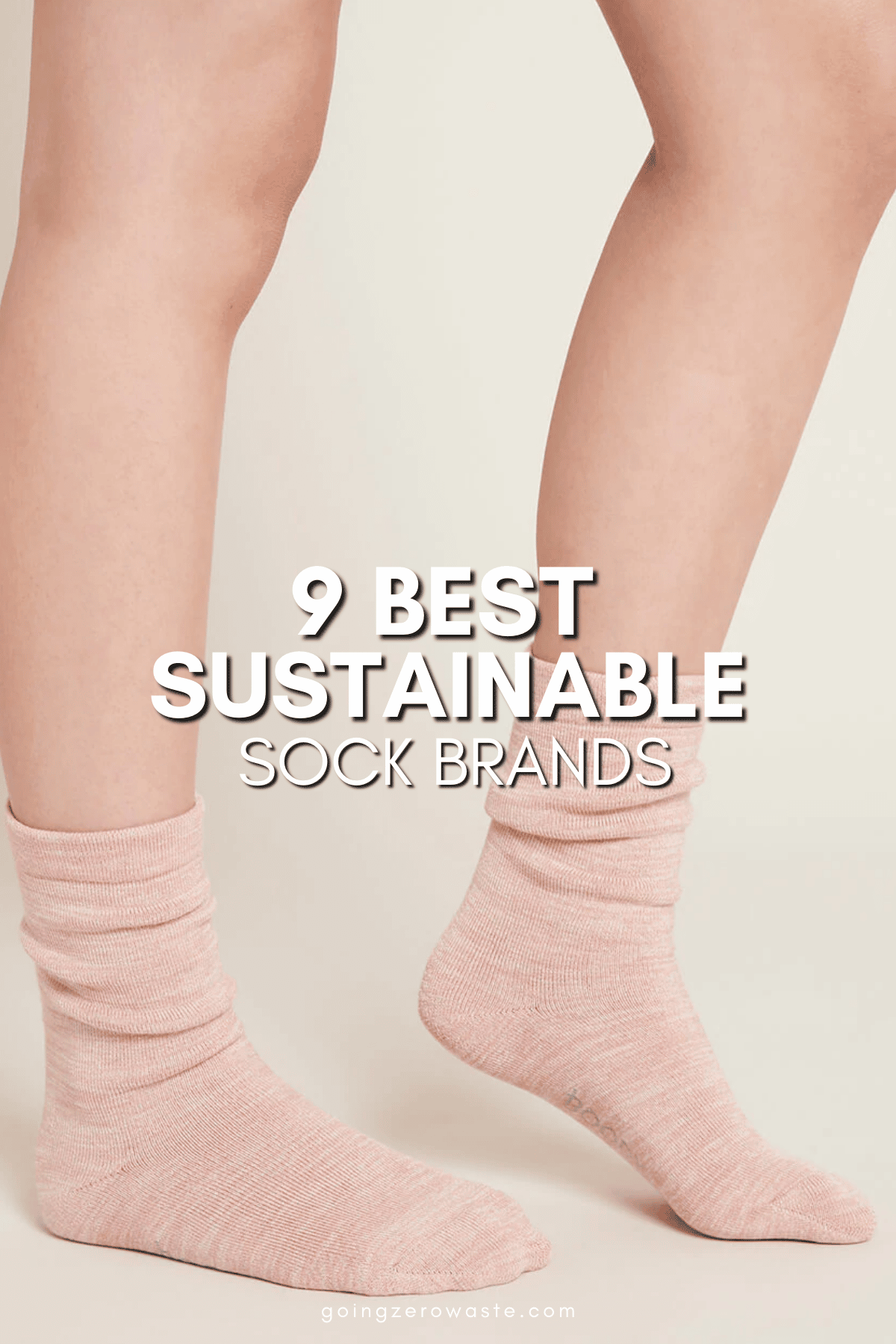 what to look for in eco socks
If you're new to the sustainability game, or simply have never thought about sustainable socks brands, there are a few things to be aware of as you shop around.
If you come up empty-handed at your local shops, you'll want to opt for brands that use eco-friendly materials like organic cotton, Tencel, or hemp — to name a few. You should also go for brands that are transparent about their manufacturing and shipping processes. Look for brands that are all about fair labor too. Unfair wages and dangerous working conditions are both major no-nos.
9 sustainable socks brands that I love
The brands below have some great eco sock options to choose from! Each uses high-quality and eco-friendly materials, treats its employees right, and (bonus) is cute and cozy. Most of the companies also offer other types of clothing, if you're looking to turn your wardrobe 100% eco-friendly!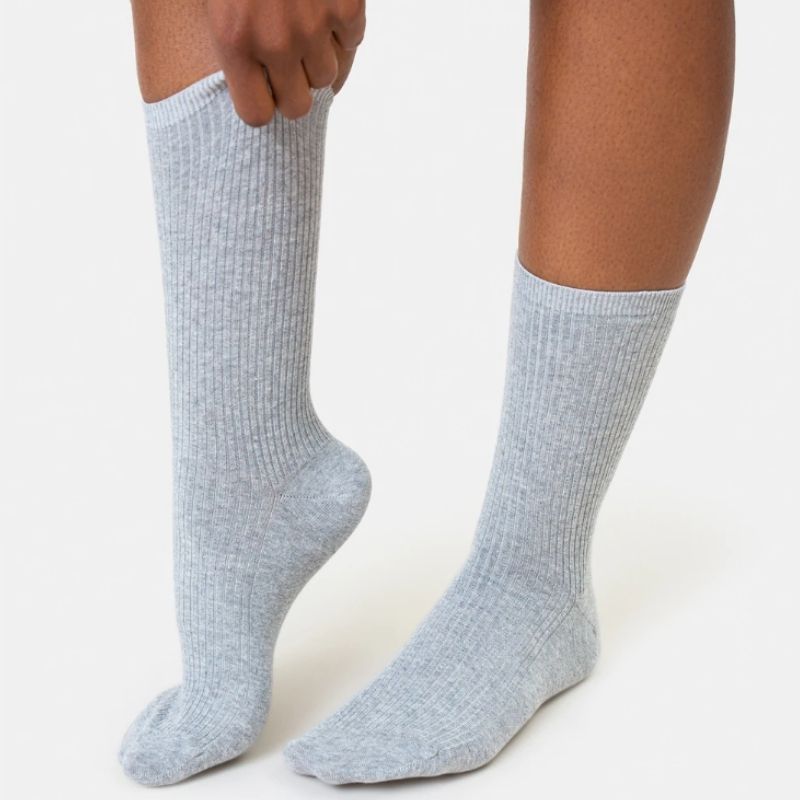 Organic cotton and recycled wool socks
1 order shipped = 1 tree planted
Eco-friendly dye
Paper packaging materials FSC certified
Ethical labor practices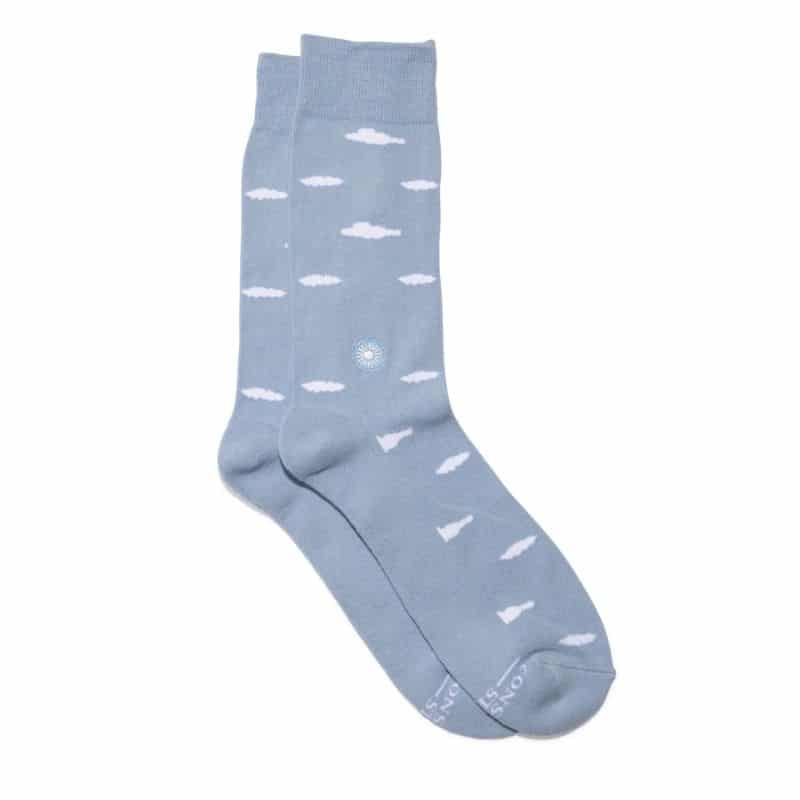 vegan-certified
Global Organic Textile Standard (GOTS) certified
for every pair sold, $1 is donated to a charity of your choice
for men and women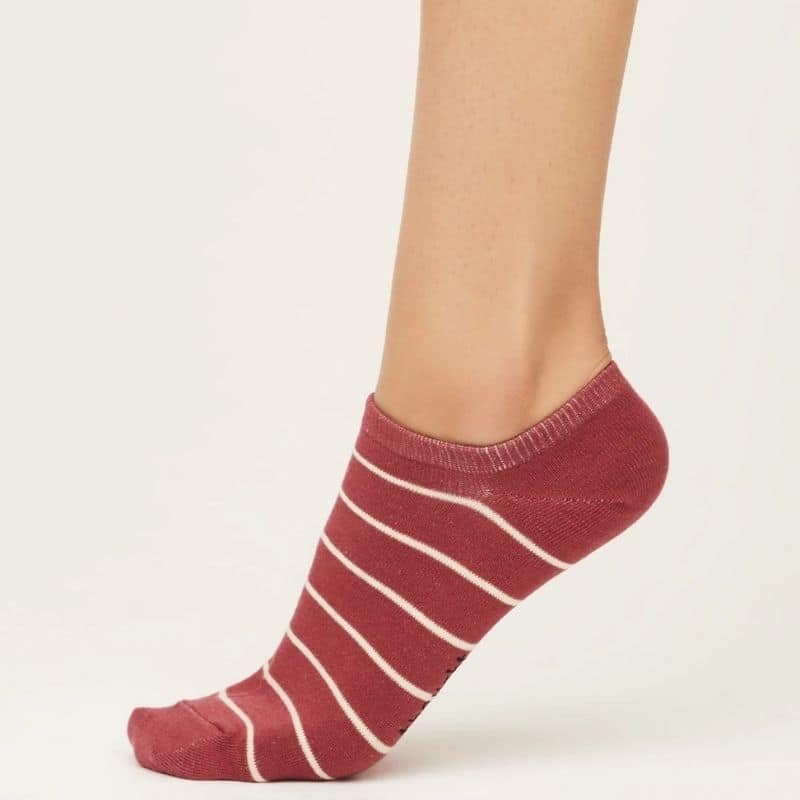 organic hemp, cotton, bamboo, and wool
affordable
Fair Trade socks
GOTS-certified
breathable and soft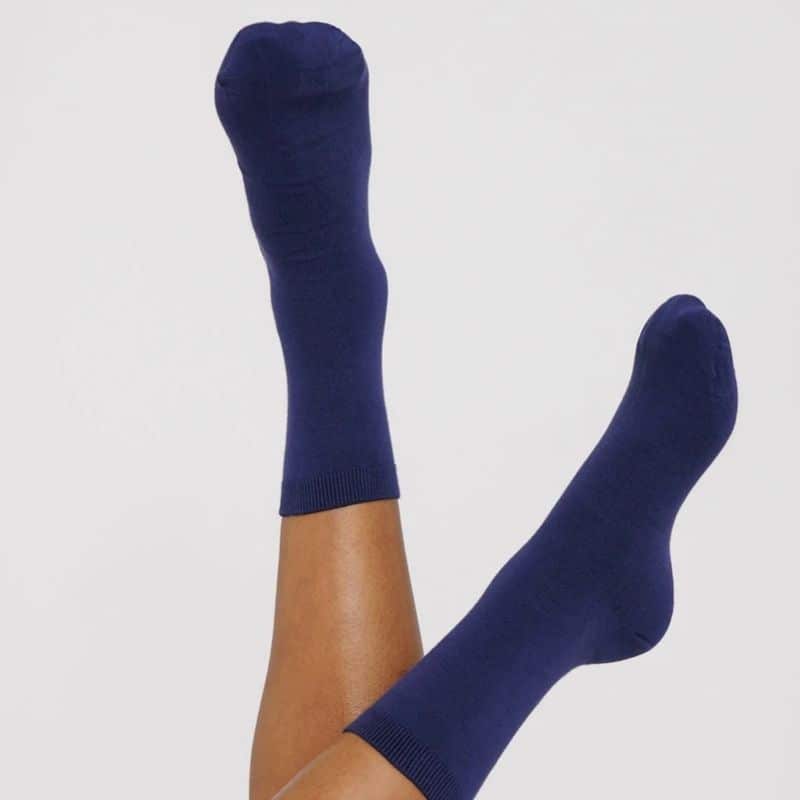 organic cotton and Tencel
anti-odor technology
minimal packaging waste
transparent about manufacturing processes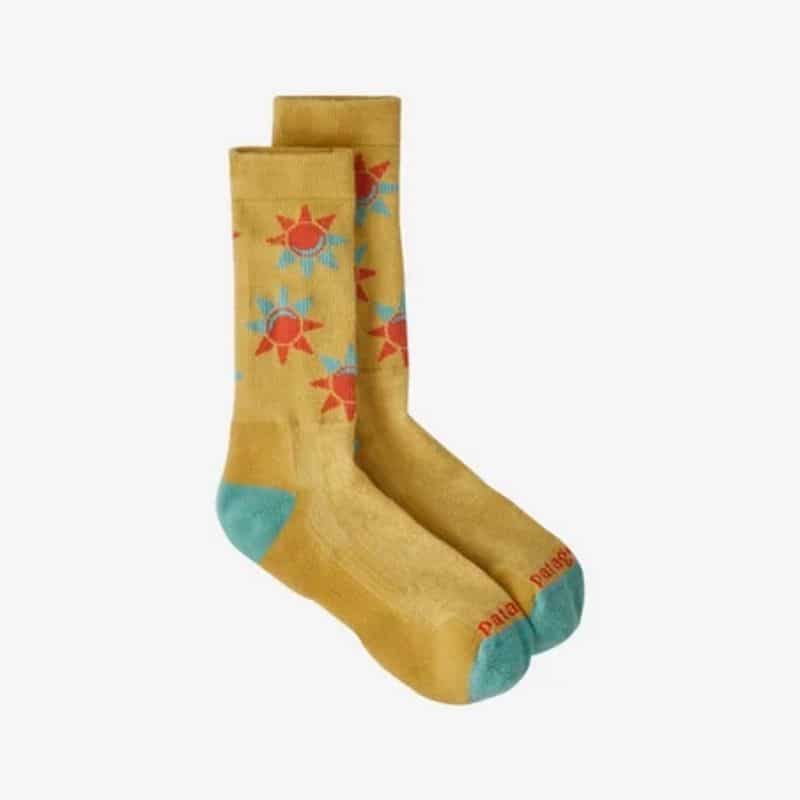 high-performance options for hiking and running
uses responsibly sourced materials like merino wool
top-ranking on the Fashion Transparency Index
uses chemical-free dyes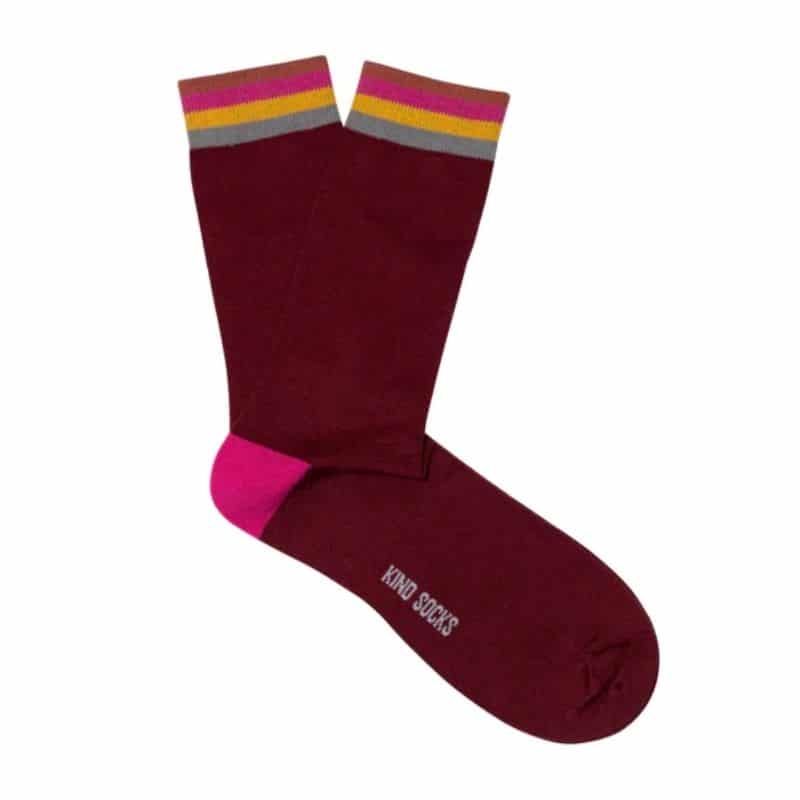 colorful patterns and unisex designs
GOTS-certified
made from organic cotton
a portion of their proceeds is donated to charity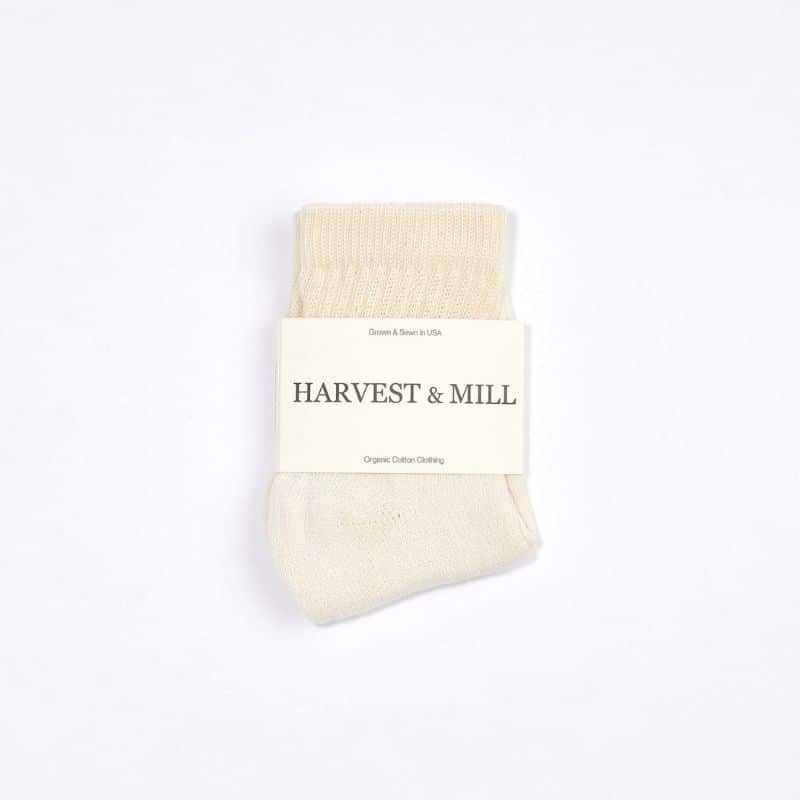 uses organic cotton
supports USA-based cotton farmers
simple and undyed eco-friendly designs
vegan approved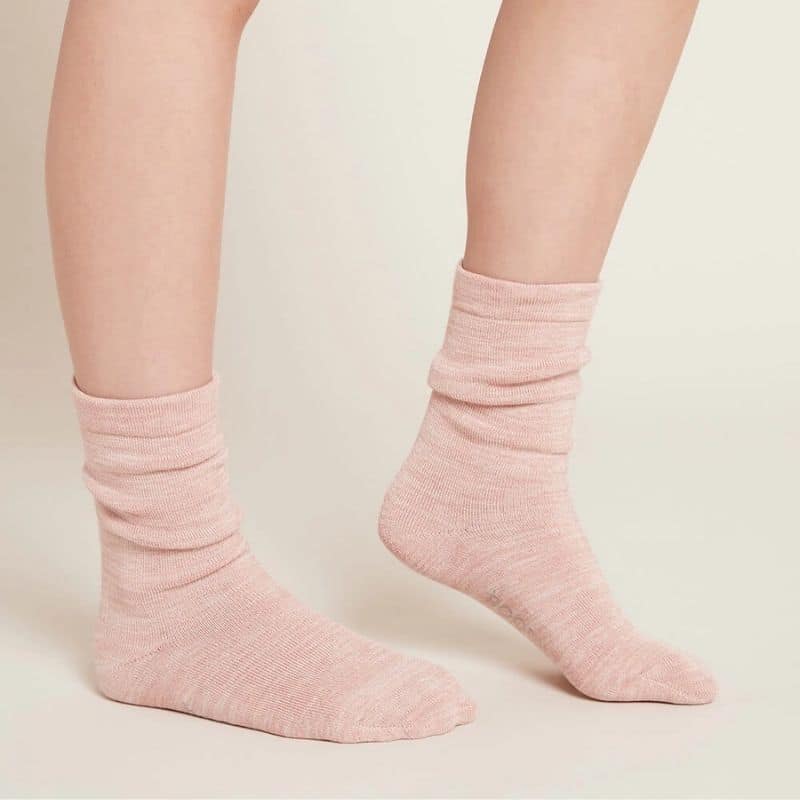 made from organic bamboo
zero-waste manufacturing
eco socks for men, women, and children
WRAP certified
certified B Corp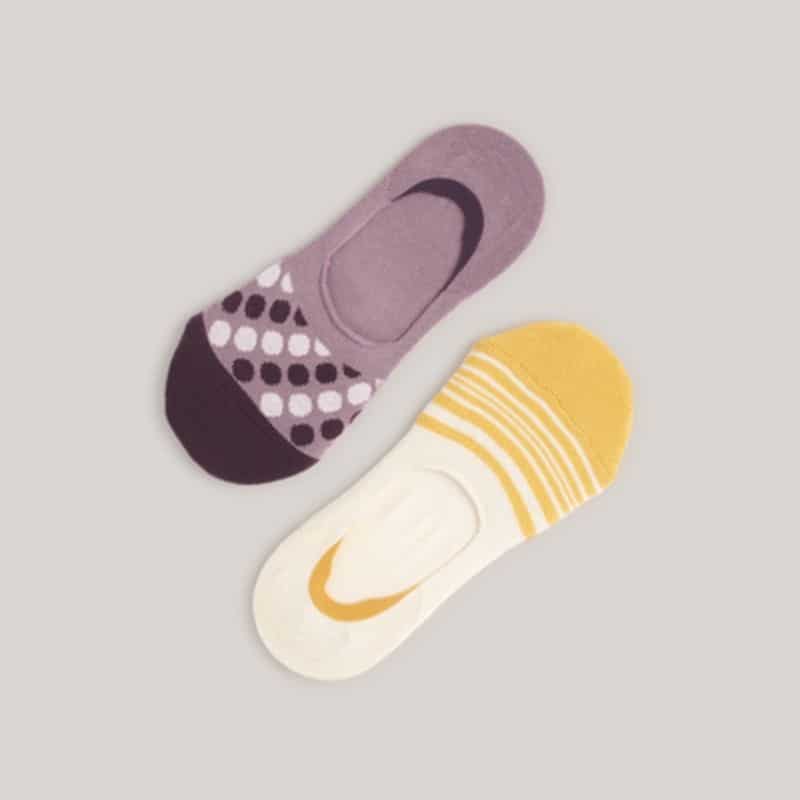 affordable
made from organic cotton
several ethical sock styles to choose from
Fair Trade certified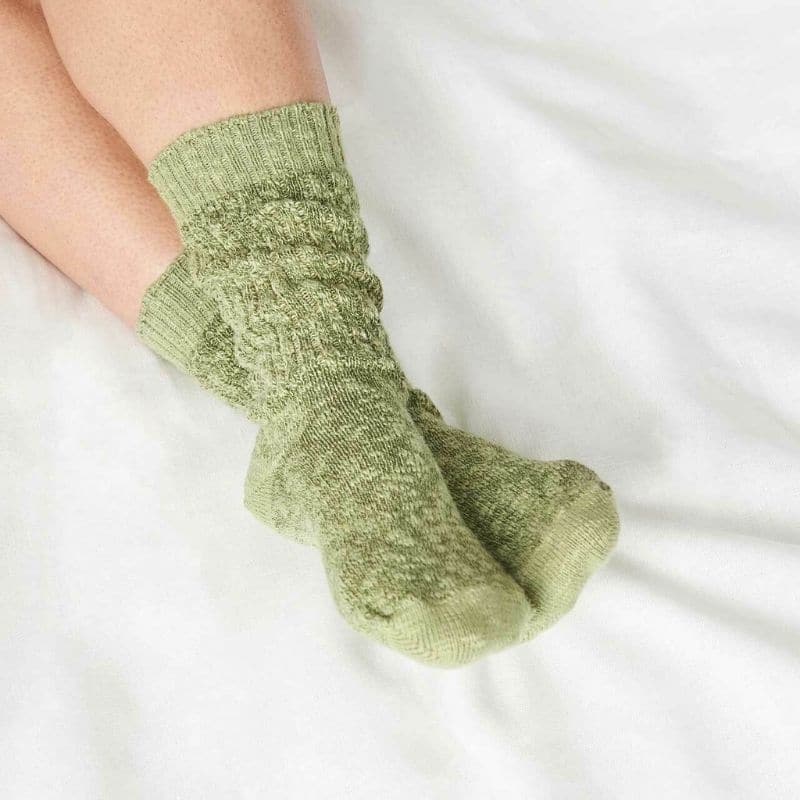 knit and dyed in the USA
made from GOTS-certified merino wool and cotton
Fair Trade certified
high-performance options available
faqs
are wool socks environmentally friendly?
Wool socks are sometimes considered environmentally friendly as they are compostable (see below). That said, the wool industry isn't the best when it comes to zero waste. In many cases the sheep aren't treated well, and in others, the farmers aren't fairly compensated. Instead of wool socks, opt for varieties made from organic cotton, hemp, Tencel, or recycled materials.
what are vegan socks?
Vegan socks are made with zero animal products. Remember that vegans eat only plant-based and don't touch anything that comes from an animal. The same applies to vegan clothing. Socks made from natural materials such as hemp, organic cotton, and bamboo are all excellent vegan sock options. That means you should avoid wool socks, as they come from sheep.
are wool socks compostable?
Another part of owning socks is knowing what to do with them once you no longer have a use for them! Clothing (including socks) made from natural materials like hemp, cotton, wool, and bamboo are all compostable — if they're made from 100% natural materials. You're going to want to be careful here as some socks that are advertised as natural do include a bit of synthetic materials. Keep an eye out for elastic too, as that is synthetic. That said, if your Fair Trade socks are too worn to donate to charity or a secondhand shop, and you know that they are 100% natural, consider putting them in your compost pile!
what are bamboo socks made of?
Bamboo socks are considered some of the most eco-friendly socks available. They are made of threads that are taken directly from bamboo plants. While it may seem counterintuitive to take materials from a plant to turn into eco socks, the process is much less damaging to the planet than synthetic materials or materials taken from animals like sheep or llamas. Plus, bamboo is biodegradable.