12 Tips for All Natural, Zero Waste Curly Hair
September 30, 2020 | Guest Post
Last Updated on January 2, 2023
We have gathered 12 zero waste tips for curly hair care so that you can feel confident in your hair products.
There are many lightweight curly hair products out there that aren't sustainable or zero waste. However, all the styling products for wavy hair in this article are waste free! We will discuss the best shampoo bars for curly hair as well as other organic curly hair products.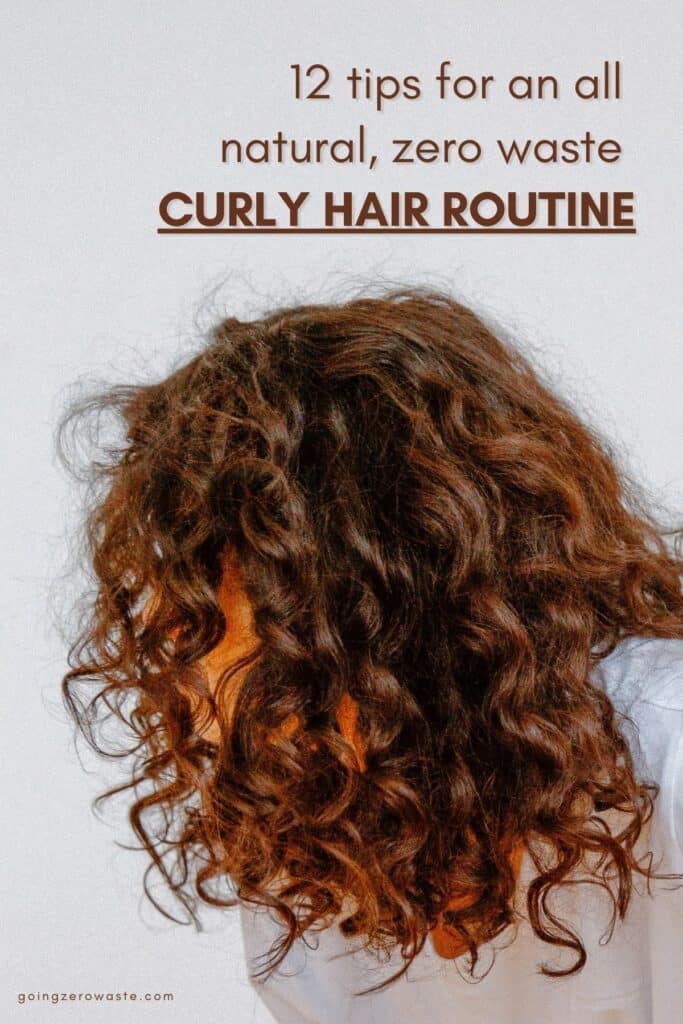 styling products for wavy hair
Finding an all-natural curly hair care routine that is zero waste was TOUGH. In fact, finding any routine for my curly hair was hard. Tack on being eco-friendly, and it felt impossible.
After a lot of research, I've found a lot of options to share with you, but like many curly girls, I grew up absolutely hating my natural hair. All I wanted was pin-straight, silky-smooth locks.
I would constantly brush out my curls and straighten them, which only damaged my hair in the long run. It was a vicious cycle creating more frizz, damage, and breakage.
Finally, I decided to embrace my curls, and my entire outlook changed. I started noticing all the people in my life with gorgeous textured hair.
I fell head-first into the curly girl community around the same time I became interested in zero waste living.
For the first time, I was proud of my curly hair care routine, but I didn't want to buy overly-packaged products or support companies actively harming the environment.
RELATED: 10 Surprising Ways to Have an Eco-Friendly Bathroom
I spent hours researching and trying to find people rocking sustainable curls. It took me a full year to find out a curly hair care routine that worked for me, and I wanted to share my experience.
Here are all my secrets so you can find a perfect eco-friendly hair care routine for your wavy, curly, kinky, and/or coily hair!
best shampoo bars for curly hair:
Shampoo bars are an excellent planet-friendly option because you don't have to pay for water or plastic bottle.
As a general rule, the tighter your curl pattern, the more moisture and less protein your hair needs.
If you have coarse or damaged hair, you should focus on hydration, so here are some of the most hydrating shampoo bars for curly hair on the market.
RELATED: 20 Organic and Zero Waste Skincare Brands
bar none:
My personal favorite conditioner bar is Bar None. It packs a protein punch with hydrolyzed wheat protein, so high porosity or protein-loving hair — this is the bar for you.
Furthermore, it has the best slip-out of any bar I've tried and penetrates the hair shaft all the way to truly absorb.
tree naturals:
A great option for kinky or coily hair types would be Tree Naturals. Tree Naturals is all about deep conditioning and moisture, which is especially important for these curl types.
Though they aren't a completely zero waste brand, the company is both Black-owned and woman-owned and is clearly operating with sustainability in mind.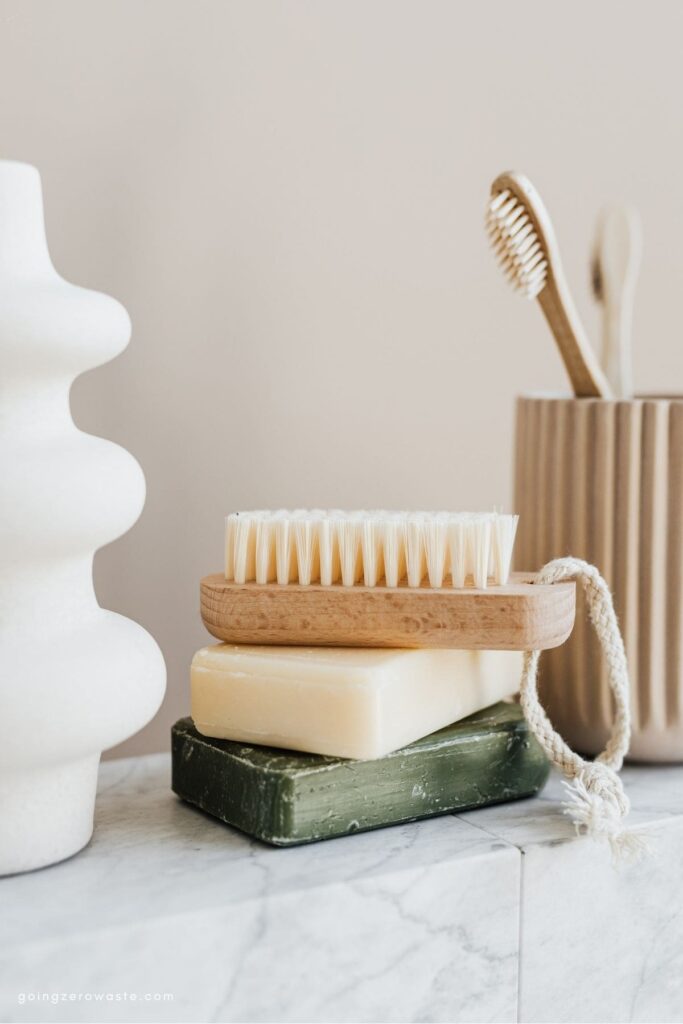 dr. bronners:
Dr. Bronner's Castile Soap Bar is extremely gentle, making it great for all curl types — almost like a low-poo.
Besides being an absolutely incredible company with a fantastic commitment to both sustainability and giving back, Dr. Bronner's is a great, affordable option for organic curly hair products. Castile soap can even give your hair a little bit of extra moisture!
more shampoo bars for curly hair:
shampoo bars for curly hair should avoid:
You've probably heard J.R. Liggett's shampoo bar recommended at some point. Unfortunately, for the vast majority of curly girls, it is not a good choice.
It can be extremely harsh and drying without giving any of the benefits of a clarifying shampoo — I learned the hard way.
organic curly hair products:
When you have curly hair, there are far more options for shampoo and conditioner bars, but some brands sell eco-friendly liquid shampoo and conditioner, too, if that's more your style.
RELATED: My Top 5 Zero Waste Shower Essentials
a simple planet:
A Simple Planet is completely zero-waste and all their products are meant specifically for curly hair! That's why they are some of our favorite lightweight curly hair products.
They use a similar model to Plaine Products, meaning that their products come in aluminum containers that can be refilled or recycled.
Their products are lightly moisturized, so it's best to use them with fine hair or looser curls. Their products are especially good if you're looking to achieve more volume.
I love their protein spray, which can be added to almost any other styling products for wavy hair.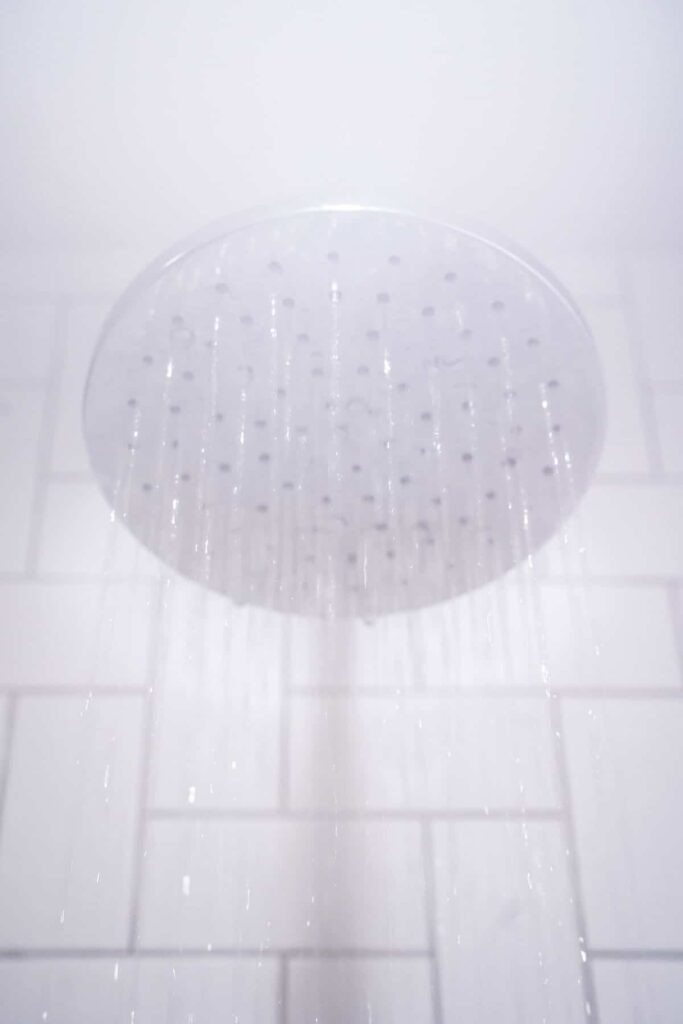 ecoslay:
For tighter textures, check out Ecoslay. Currently, their organic curly hair products are packaged in plastic. But they have made some amazing commitments to sustainability, like cutting down on the amount of plastic in their packaging, using green shipping materials, and recycling any empty bottles customers send back to them.
They have a lot of practical products for wavy, curly, and especially kinky/coily hair. My current favorite is their heavenly Banana Split Deep Conditioner.
dr. bronners:
As I mentioned before, castile soap is a lovely, moisturizing shampoo option. It's one of my go-to lightweight curly hair products.
Dr. Bronner's Liquid Castile Soap comes in 100% recycled plastic packaging or in bulk.
The liquid option is easily customizable too! Try adding peppermint or lavender essential oils to boost hair growth.
RELATED: 15 Simple Swaps for a Zero Waste Bathroom
styling products for wavy hair:
Many of the curly hair routines you see on YouTube or Instagram involve a lot of products. I can hardly keep count.
Even if you can't find zero-waste stylers that work for you, simply minimizing the number of products you use will significantly reduce your environmental impact.
Of course, there are a few natural alternatives for zero waste curly hair!
diy flaxseed gel:
DIY flaxseed gel has a weak hold, but with a few easy add-ins, it can actually give you a strong cast, moisture, and protein!
Check out this recipe to learn how to make the perfect flaxseed gel for your hair type.
store bought flaxseed gel:
If DIY isn't your style, both A Simple Planet and Ecoslay sell a few different stylers.
A Simple Planet's flaxseed styling gel has a pretty light hold. I prefer to use it for touch-ups throughout the week, to add a little extra hold to my hair.
On the other hand, Ecoslay's famous (okay, okay, only a little bit famous) Orange Marmalade gel is absolutely deserving of its reputation.
It has all-natural ingredients and a very strong hold, plus aloe to add moisture.
They also sell several other styling products for all hair textures, such as curl creams and edge control.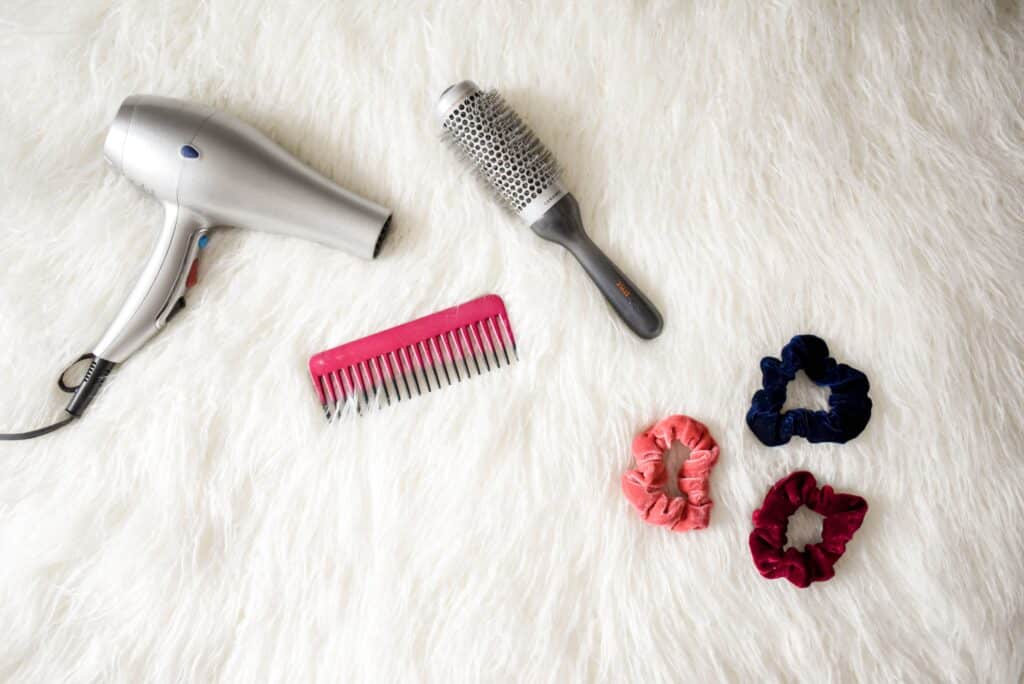 hair creme:
Another popular styling product for wavy hair is Dr. Bronner's Hair Creme, a leave-in conditioner. It can be a little on the heavy side for some curl types, so dilute it with water in order to make it perfect for you.
don't forget secondhand curly hair care:
Try looking for curly hair products secondhand. After all, we buy so many other things secondhand: books, clothes, furniture… why not hair products?
There are several websites that make it easy and safe to buy resold products, most of which are unopened or barely used.
The one thing to look out for is people who simply buy organic curly hair products in order to sell them for a markup.
A seller like that is not a sustainable choice since it's essentially still giving money to large corporations.
Besides just product, you can actually find a ton of useful items like stylers, diffusers, and brushes at great prices. My top three favorite sites are Mercari, Poshmark, and Ebay.
faqs
What products should you avoid with curly hair?
Anything made with silicones.
Steer clear of sulfates because they strip your natural oils.
Parabens add a coating to hair.
Alcohol will dry it out and give you a wire-like texture.
how often should you wash curly hair?
How often you wash your hair is going to vary from person to person. We all have different hair types, so it's not going to be the same for everyone. If you have hair that is oily, it's best to wash it every day or every other day. But if your hair isn't overly oily, you can get away with washing it 1-2 times a week.