DIY Dry Shampoo for Light and Dark Hair
October 25, 2018 | Kathryn Kellogg
Last Updated on May 3, 2023
I'm sharing my favorite DIY dry shampoo for light and dark hair today. Because who doesn't love getting to sleep in an extra few minutes, skipping the shower, and sprinkling on some dry shampoo??
This dry shampoo recipe is the absolute best dry shampoo for dark hair without all of the waste of store-bought dry shampoo. Make your dry shampoo at home for an eco friendly, all natural dry shampoo that works just as well as your favorite brand! And, DIY dry shampoo could not be easier to make! With simple ingredients, plus items you have laying around your house, you can enjoy fresh hair in a sustainable way.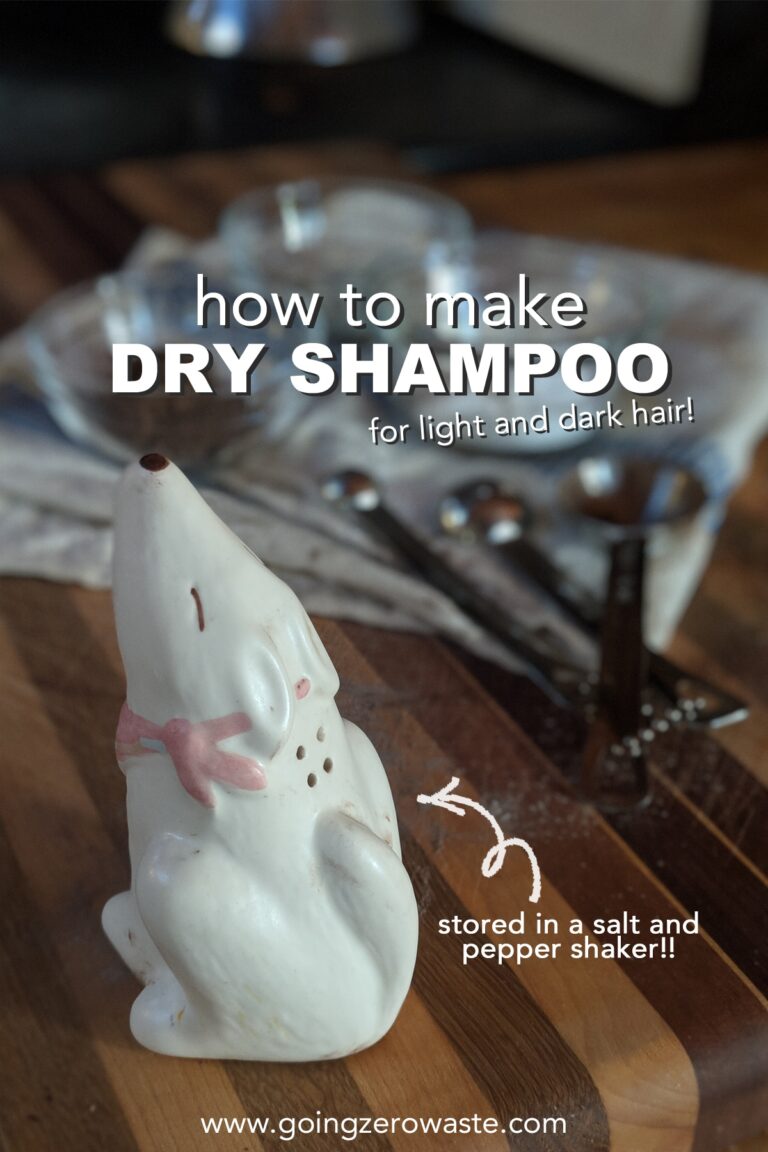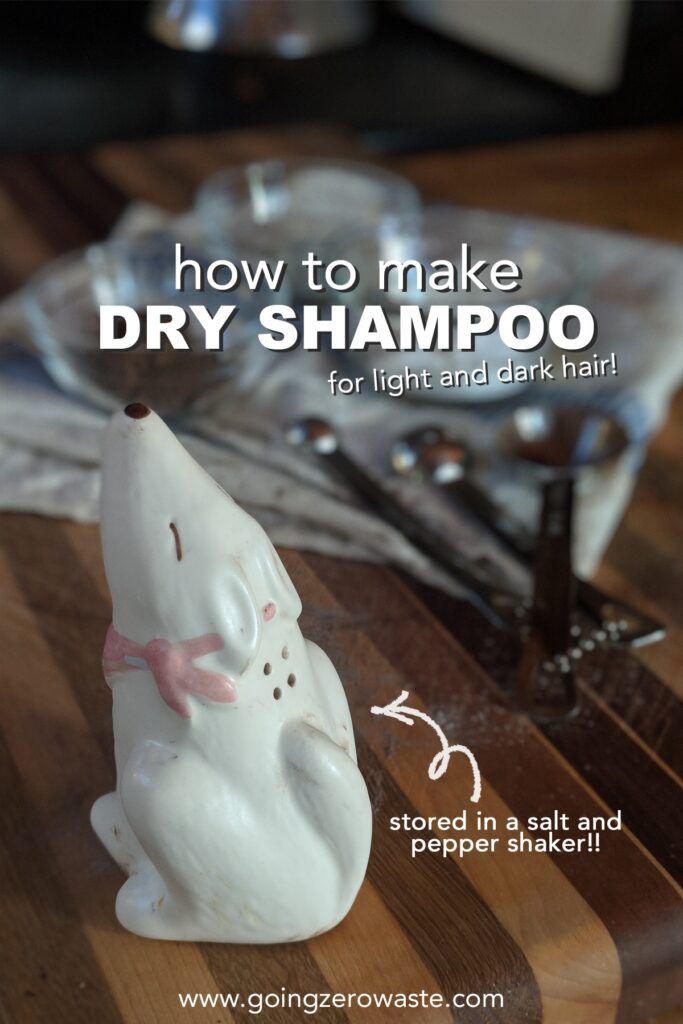 diy dry shampoo
A lot of dry shampoos come in aerosol cans or plastic containers, which aren't super ideal when you're trying to cut down on your waste.
And, let's be honest… the ingredients in drugstore dry shampoo can be questionable. Here are the ingredients from Dove's dry shampoo:
"Isobutane, Propane, Sd Alcohol 40-B (Alcohol Denat.), Aluminum Starch Octenylsuccinate, Butane, Fragrance (Parfum), Isopropyl Myristate, Silica, Cyclopentasiloxane "
I'm assuming alcohol is high on the list because it's drying and will help absorb grease, but alcohol really dries out your hair and can cause damage it over an extended period of time.
The other ingredient that always makes me wary is Fragrance. Fragrance is considered a trade secret… so you're allowed to put anything in it, and you're not legally required to disclose what's inside. Pretty crazy, right?
Here's more info from EWG Skin Deep on the product, if you're curious.
All of this to say, a lot of dry shampoos aren't super great from a personal health standpoint or an environmental standpoint. And, to be honest, they're not super good from the $$$ standpoint either.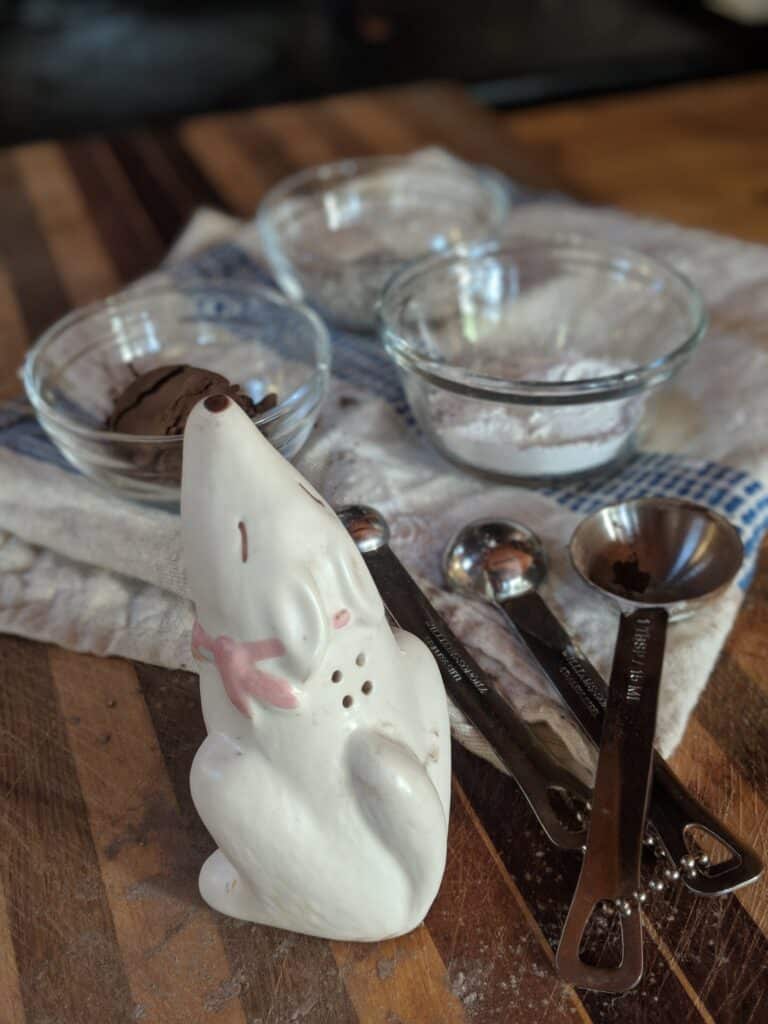 If you're using dry shampoo (like I am), it can really add up!
all natural dry shampoo
This dry shampoo recipe is easy, super inexpensive, and A-OK for your health — and the health of the planet! After all, that's what this blog is all about.
I like to store my all natural dry shampoo in a salt and pepper shaker for easy application. I just sprinkle the mixture straight onto my hair. If you're looking for a little more control, you can always use a makeup brush!
Related: How to Clean Your Makeup Brushes.
Sometimes, when you use dry shampoo at home, the powder can turn your hair slightly ashy.
I don't experience this problem, but if you know it's a problem for you, I recommend sprinkling the mixture on your hair an inch or two away from your natural part.
This mixture contains bentonite clay, so it's important to remember to use a wooden spoon — metal will cause the clay to deactivate!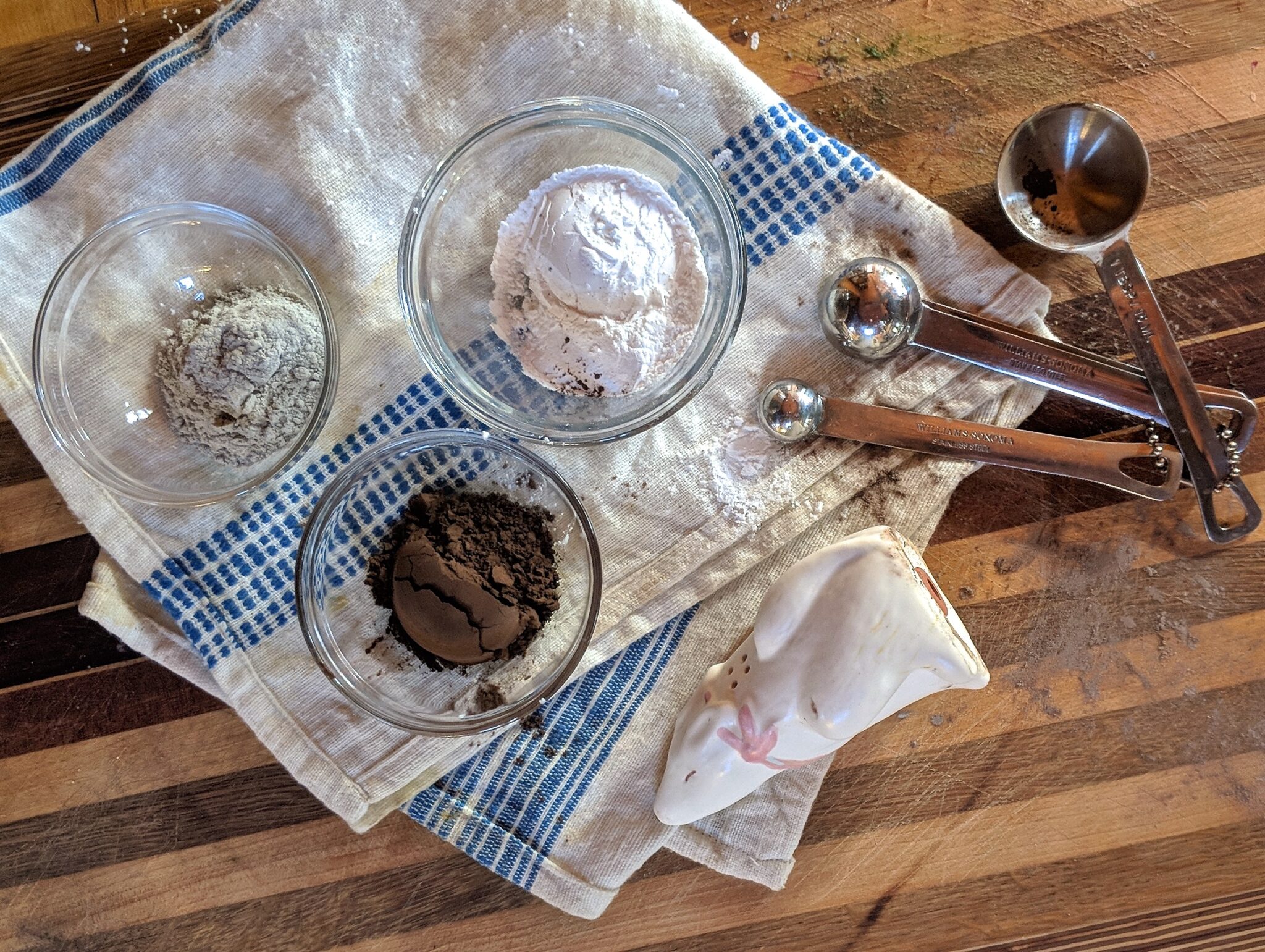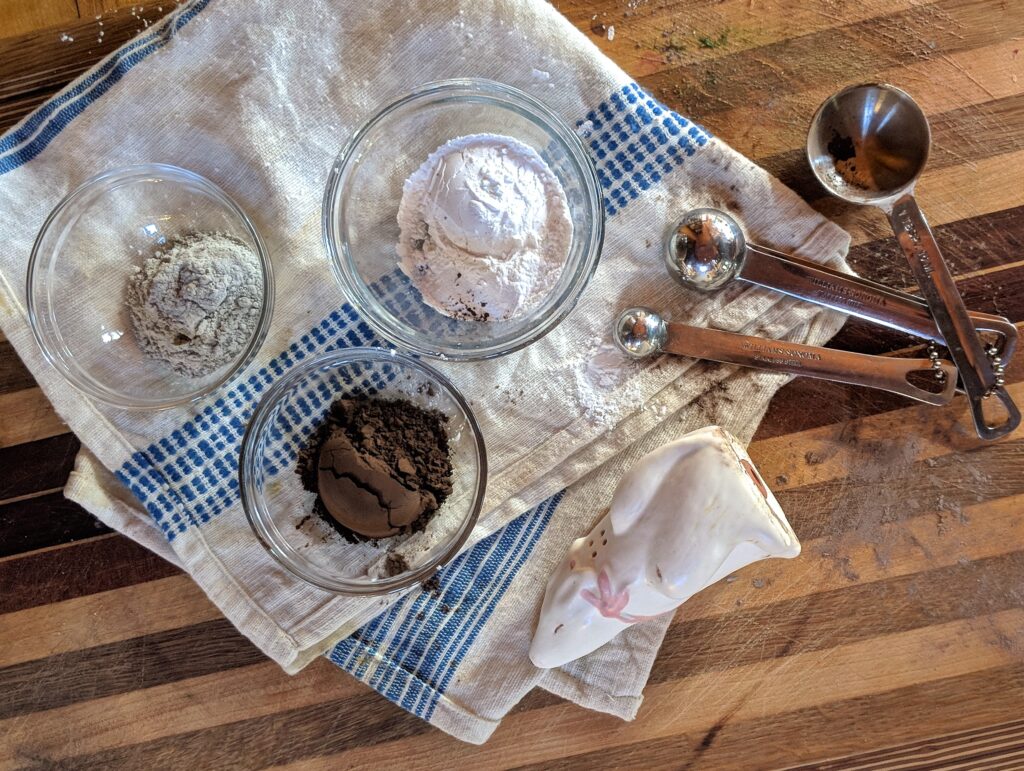 dry shampoo recipe
the best dry shampoo for light hair:
1 Tablespoon Bentonite Clay
1 Tablespoon Arrowroot Powder
the best dry shampoo for dark hair:
1 Tablespoon Bentonite Clay
1 Tablespoon Arrowroot Powder
1 Tablespoon of Cocoa Powder
Bentonite Clay might seem like an odd ingredient, but it's highly absorbent and helps to draw oils away from the skin! So, don't skip it.
The cocoa powder in the best dry shampoo for dark hair will turn the mixture brown so that you don't see that chalky residue in your hair from the lighter mixtures.
faqs
when will i ever use bentonite clay again?
I hate when recipes call for random ingredients that you're only going to use one time… but I promise you will find yourself reaching for Bentonite Clay again and again and again!
You can use it in a DIY Healing Face Mask, Remineralizing Toothpowder, and even a finishing powder!
For a recipe with a little more healing power to it, check out this one from my friend Alison at Wu Haus.
making dry shampoo at home isn't for me. where can i buy a sustainable dry shampoo?
If DIY is not you're thing… here are two dry shampoos with clean ingredients that come in recyclable and/or reusable packaging. La Tierra Sagrada and Captain Blankenship.
Are you a dry shampoo fan? Have you tried your hand at DIYing it?