Zero Waste, Meal Prep Week Five
September 6, 2016 | Kathryn Kellogg
Last Updated on September 11, 2020
Welcome back to our weekly meal prep. This week is a short week – yay! We have so many bulk foods from our Rainbow run. Let's just say – we are in pasta heaven. HEAVEN. So, I apologize if everything I'm making this week is some form of Italian food.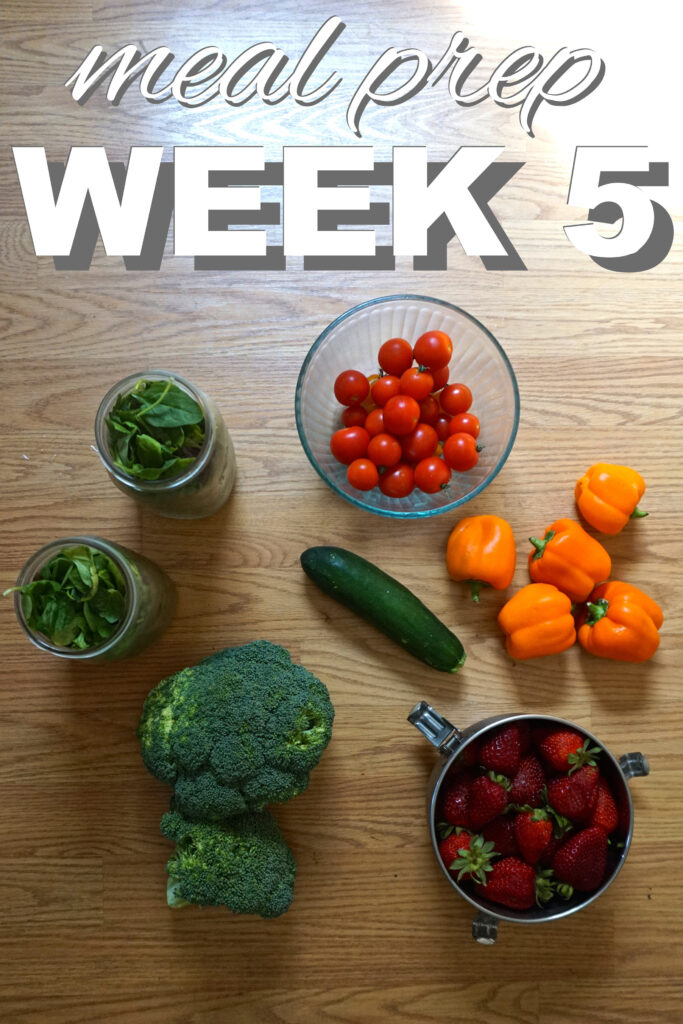 Just kidding. I'm totally not sorry. This is going to be a delicious week.
inventory:
I have eggs, red bell peppers, two ears of corn, bread, and croissants. I am very excited the Justin goes by a delicious bakery on his way home from school. Tons of fresh delicious bread!
budget:
This week's budget is a little skewed. I am doing a new video series with Manuela from The Girl Gone Green. If you missed our Back-to-School series, please go check it out.
If you haven't subscribed to my YouTube, head on over and do it! You'll be notified of all my upcoming videos. I'm trying to get two out a month with an end goal of one a week.
So, I made a whole spread for this video. I will be nomming on part of it for lunch this week. But, I don't want to spoil the video.
I have a budget of $45 this week.
shop:
FARMERS MARKET
I stayed in budget not counting the party supplies.
$5 – Strawberries
$2 – Spinach
$3 – Broccoli
$1 – Zucchini
$2 – Tomatoes
$2 – Peppers
Arugula – FREEBIE!
TOTAL: $14
It's always a bonus to get to know your farmers. Often times if I spend $10 at the same stand, they'll throw in a freebie for me.
CONVENTIONAL
$5 – 6 Bagels
$10 – A Dozen Donuts
$4 – Bananas
$2 Cauliflower
$10 – Organic Pastured Butter
TOTAL $31
I came in technically right on budget! But, I bought a couple of other things for the party that aren't included on this list.
plan:
BREAKFAST
K – Donuts, Green Juice, Toast
J – Donuts, Bagels, Toast
LUNCH
K – Salads, Leftovers, Top Secret future Youtube Video Snacks
J – Ham Sandwiches, Salads, Pretzels, Chocolate Chip Cookies
DINNER
prep:
I didn't prep too much this week. I'm down to just prepping my food now. Occasionally, I'll pack Justin a sandwich. But, I prepped three side salads and three green smoothies. I will be sharing my green smoothie recipe on the blog soon.
I am so ready for this week! I am excited to wake up tomorrow and guzzle down some delicious green juice.
Do you have any morning rituals that help you prepare for the day?