Meal Prep Week Four
August 29, 2016 | Kathryn Kellogg
Last Updated on April 7, 2020
It is Sunday, Sunday, Sunday and that means it's time to prep some food. I did not prep as much as I did last week mostly because I was organizing like crazy. It was time to do some serious inventory.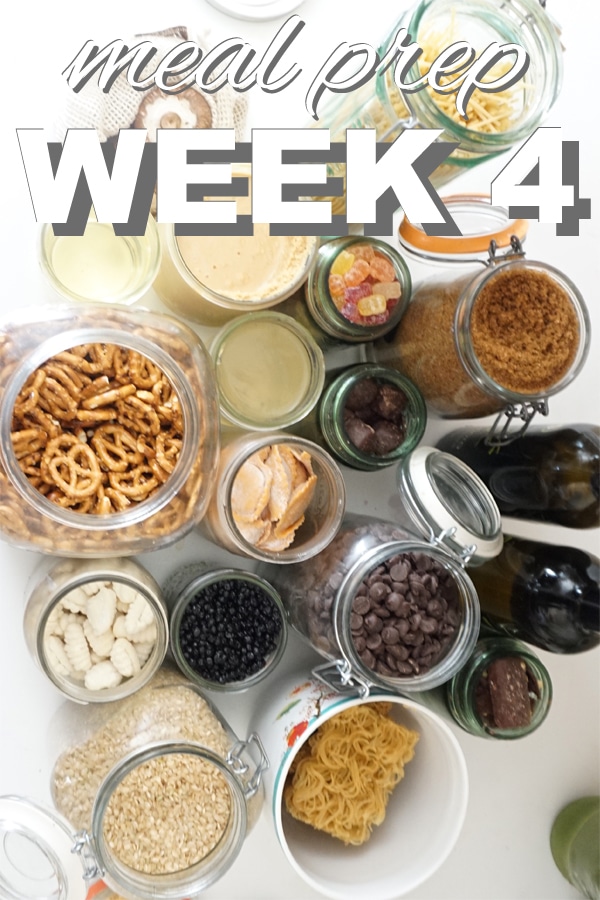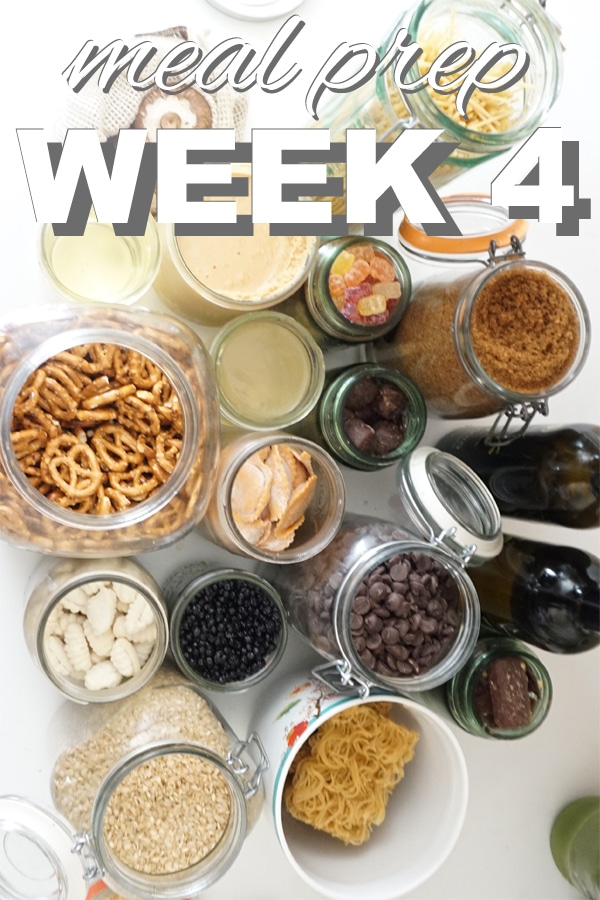 inventory:
We were coming up on the semi-annual bulk run! And, after lugging over a hundred pounds on my back through public transit, i think I'm going to try and make this a quarterly run. I was running low on a lot of dry goods.
I made a list before I went shopping, but I got a little distracted. Rainbow Grocery has all sorts of things you can't find anywhere else. So I allowed myself a little bit of freedom to go crazy. And, I may have went a little too crazy.
Old shopping habits die hard.
I still have a lot of tomatoes and bell peppers left over from last week. So, there's lots of soup in my future. I have some romaine leftover for side salads.
budget:
My last big bulk run was at the beginning of May. Which means this months run has approximately $120-$150 saved up.
shop:
Unfortunately they were out of maple syrup! Maple syrup penguin will just have to be filled next time.
farmers market:
$5 – mushrooms
$4 – spinach
$3.50 – eggs
$1 – zuchinni
bulk:
HEALTH & BEAUTY
$6 – Sweet Almond Oil: 16oz mason jar
$13 – Peppermint Oil: glass bottle
$3 – Aloe Vera: 16oz mason jar
$12 – 1lb of beeswax
JUNK FOOD
$10 – Sour Gummy Bears
$10 – Chocolate Covered Toffee
$5 – Chocolate Covered Coconut
PANTRY
$8 – Organic Brown Sugar
$16 – Semi-Sweet Chocolate Chips
$7 – Fresh Gnocchi
$9 – Fresh Vegan Artichoke Ravioli
$20 – Dried Blueberries
$12 – Fresh Ground Peanut Butter
$26 – Olive Oil
$3.50 – Brown Rice
$.50 – Sea Salt
$5.00 – Ramen
$6.00 Spaghetti
$3.00 – Pretzels
$3.50 – Loaf of Bread
Total: $205
So, I was a little over budget the week. But, I was so excited about the fresh pasta. It was completely unnecessary since it's super easy to make gnocchi, but I couldn't resist.
I love buying Justin his favorite things! So, I went all out on junk food, pasta, and chocolate chips. The dried blueberries are my absolute favorite but they cost $30 a pound. Eek!! I don't buy them very often.
The health and beauty items will last at least a year, maybe more. I'm especially excited about the aloe vera. I will be freezing it, but making mouthwash has never been easier! I could easily have done this trip on a tighter budget, I just get so excited about treats.
plan:
BREAKFAST
K – Green Smoothies, Toast, Overnight Oats
J – Pancakes, Waffles, Toast, Bagels (all kept in the freezer)
LUNCH
DINNER
prep:
I didn't prep very much this week. Just five green smoothies. I also prepped all of our meals for tomorrow. I was a lot busier this weekend than last weekend. Hopefully next week, I'll be able to film some more prepping insta stories.