Zero Waste, Meal Prep Week Six
September 12, 2016 | Kathryn Kellogg
Last Updated on September 11, 2020
It is week six and we're still going strong with the meal plans. Let me know if you're still finding these helpful!
I can go down to two a month if they're starting to be overwhelming. It is definitely encouraging me to be a better planner.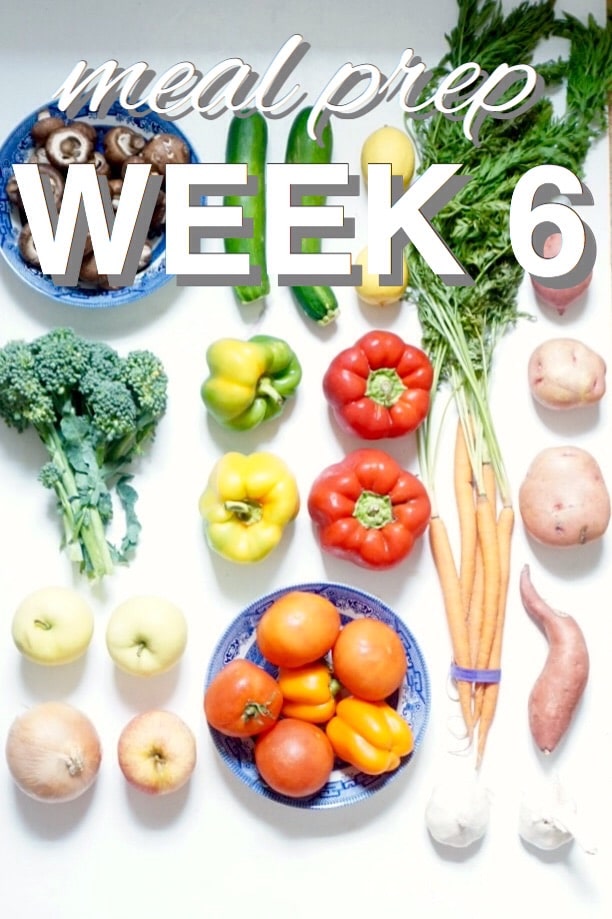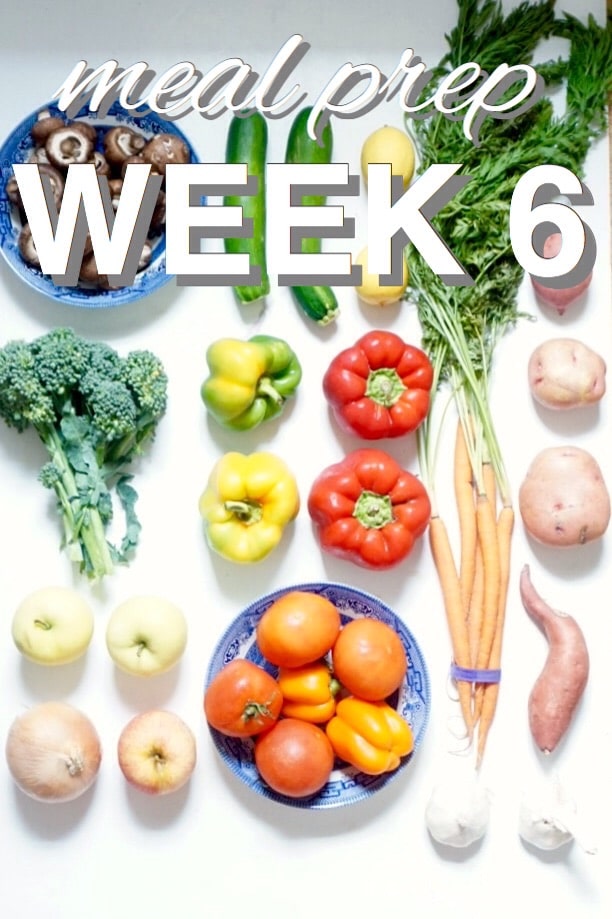 You can head on over to my instagram to see the prep live through insta stories. But it will only be around fro 24 hours so head on over fast!
If you're looking for help on where to start meal planning, check out my tips for making a five-minute meal plan.
This week was very unique. We are working with free food! So some of the normal headers don't apply.
inventory:
I was running very, very low on food. I have some apple slices and cauliflower in the fridge. I also have some wilting spinach and several lonely bananas.
budget:
This week we're doing it on a budget of $0! Yes, you read that right. We didn't pay a cent for all the food you see photographed above. And a couple of other things that weren't photographed.
My biggest advice is – get to know your farmers! Head to the farmers market as it's wrapping up. Ask about some deals. If you know your farmers really well, you can score some very ripe/imperfect produce.
Which means that it all needs to be prepared and ready to be eaten ASAP.
shop:
Lots of veggies! It was a free for all.
plan:
BREAKFAST
K – Green Smoothies, Banana Bread
J – Strawberry Smoothies, Banana Bread
LUNCH
K – Southwestern Salads: Roasted Sweet Potatoes, Corn, Black Beans, and Romaine
J – Ham Sandwiches, Pretzels, Cookies, and Carrot Sticks
DINNER
Carrot Top Pesto Ravioli
Cheesesteak/Balsamic Mushroom Subs
Fried Buffalo Cauliflower/Chicken with Mashed Potatoes and Broccoli
Veggie Fried Rice
Roasted Veggie Quesadillas
Loaded Veggie Baked Potatoes
prep:
This weeks prep took 2 hours. I Have six green smoothies and three strawberry smoothies for Justin. I made carrot sticks and diced an onion.
With the carrot tops, I made carrot top pesto which is a rift on my pesto recipe. But, even better! I included 1/4 cup of cashews with 3 Tablespoons of nutritional yeast.
I made three salads for myself and a burrito bowl. Justin has all the fixings to make his daily lunch sandwich. And, I made a whole loaf of banana bread.
I think we're set for the week. What are you prepping for this week?