Zero Waste in Arkansas
September 29, 2017 | Kathryn Kellogg
Last Updated on September 11, 2020
Two weeks ago I made the trek home for both a joyous and somber occasion. We had my grandmothers memorial and celebrated her life. As many of you remember at the time of her passing, I wrote this post: 5 Ideas for a zero waste funeral.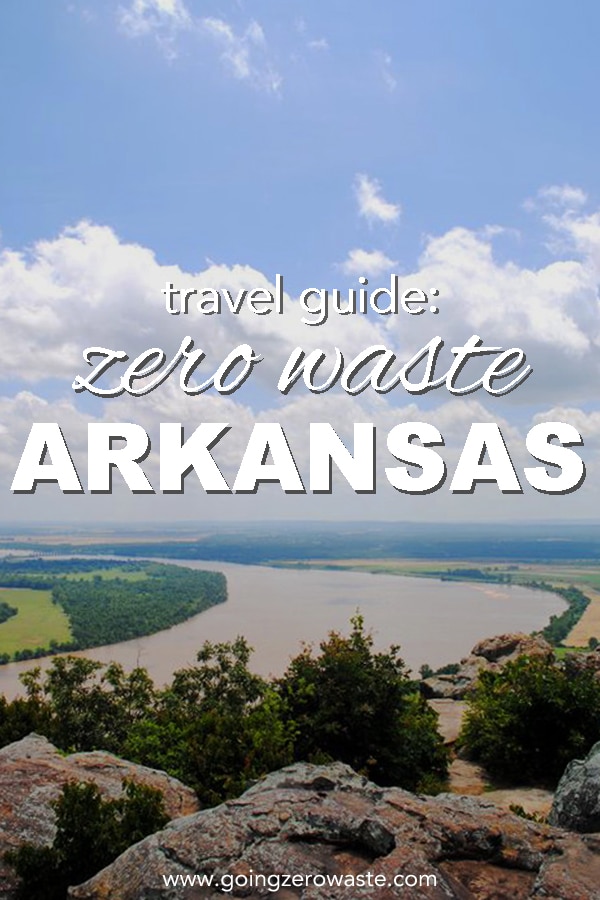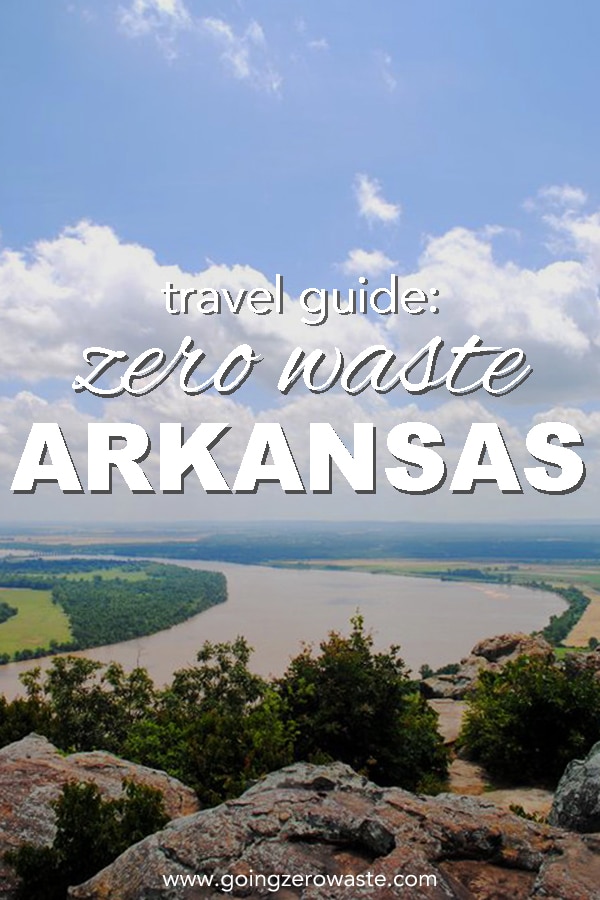 We chose to go with a tree option and planted a weeping willow. She's going to be my very own Grandmother Willow, and now I officially regret not singing more Pocahontas songs while back home.
She actually took me to see Pocahontas when I was little, and I was SO upset because my Pocahontas shirt was dirty. I couldn't wear my Pocahontas shirt to the Pocahontas movie and my world was ending.
It's always nice to go back home. I feel like a kid again. It's kinda odd and strange to see places I used to see everyday and how much they've changed.
I didn't have much free time while home, but I did get to explore downtown a little and I stumbled into some neat places! My family lives in Little Rock, and there's surprisingly a lot more options than I would have guessed!
I went to see my hairdresser back home, because I still haven't found one in CA. I'm a creature of habit, I guess. She lives in the Benton area and told me they don't have curbside recycling. So, depending on where you are in AR will depend on how easy it is for you. All-in-all, I think living in Little Rock would be pretty easy.
If you're in Arkansas join the Zero Waste Arkansas facebook group to find some hidden gems all around the state.
composting:
Little Rock doesn't have municipal compost through the city, but Urban Food Loop provides compost to Little Rock residents. I would definitely look into signing up for their services if you don't have a backyard compost.
I went to the nightshade festival on Sunday and there was a guy there with worm bins and doing a vermicomposting workshop. You could ask questions, buy a worm bin, get some worms. It was awesome!
I wish I could remember his name, but I can't. I'm sure that he goes to more events probably farmers markets too. If you're in Arkansas, there is a local vermicomposting guru. Seek him out!
hair donation:
I donated my hair when I was home. I've been wanting to do that, but I struggled finding a salon in CA.
If you're trying to find a place, head on down to Wicked Salon. Tell Laurie I said hi! (And, Laurie, if you're reading this, I will write you the blog post about keeping a zero waste kit at work. I haven't forgotten! I'll get on it soon!)
food:
I didn't go out too often while being home. I mean, it's hard to pass up on mom's cooking. But, we did go out a couple of times, and these places definitely get a shout out!
Growing up allergic to dairy, finding places with dairy free options was difficult. I'm pretty impressed with how many places are starting to have allergy friendly menus.
The Root Cafe: I've heard my friends rave about The Root Cafe and I'm pretty obsessed. I had a veggie bahn me breakfast plate. It was SO good.
There were tons of veggie and vegan options, and all of the food (as much as possible) is sourced from Arkansas. They had a whole bunch of cloth napkins, real plates, and silverware.
Local Lime: This was one of my favorite restaurants before I left. It's definitely a hip spot that feels more SF than AR.
It's a taco, tex-mex spot with yummy margaritas. I love to get some tacos a la carte and the salsa trio. The chipolte salsa is my fav! They have cloth napkins and reusable, metal ramekins. Just make sure to ask for your drink with no straw.
Mellow Mushroom: My favorite restaurant of all time. The first pizza place (that I ever visited) to have a VEGAN CHEESE OPTION. Life changing.
They have real plates, but you'll need to bring your own cloth napkin. Their pizza is so yummy. I brought one back for Justin because that's kind of our thing.
Anytime, one of us goes home, we bring the other one back a Mellow Mushroom pizza. Pizza souvenirs are the best souvenirs.
farmers market:
I didn't get to go to the farmers market while home, but I know there's one in Argenta on Saturdays and one at the River Market Pavilion.
I've seen that there are several more. There were a whole bunch of stands at the Nightshade Festival on Sunday, and I can only imagine, that the farmers markets around town mimic it with similar booths.
shopping:
The Green Corner Store: This store was zero waste PARADISE. Seriously almost anything that you're looking for could be found there from tiffins to refillable make up to glass straws – I mean anything you need you can probably find here.
Moxy Mercantile: This store had a vintage clothing rack, lots of cute tea towels, soap in paper, and safety razors.
---
That pretty much wraps up my trip back home! Mom and I also went to a bakery and we got our cookies served in the palm of our hands completely package free!
There's also a great post that Erin from Rogue Ginger wrote about her trip to Arkansas. (It's so funny I just re-read her post and she recommends The Root Cafe and The Green Corner Store too.)
I would love to hear about some more local gems in AR. Anyone from the area that has a place to add to the list? Where's your go to zero waste stop?