Zero Waste Christmas Report
December 30, 2015 | Kathryn Kellogg
Last Updated on May 7, 2021
How was your holiday season? I think we did really well for our first ZW Christmas.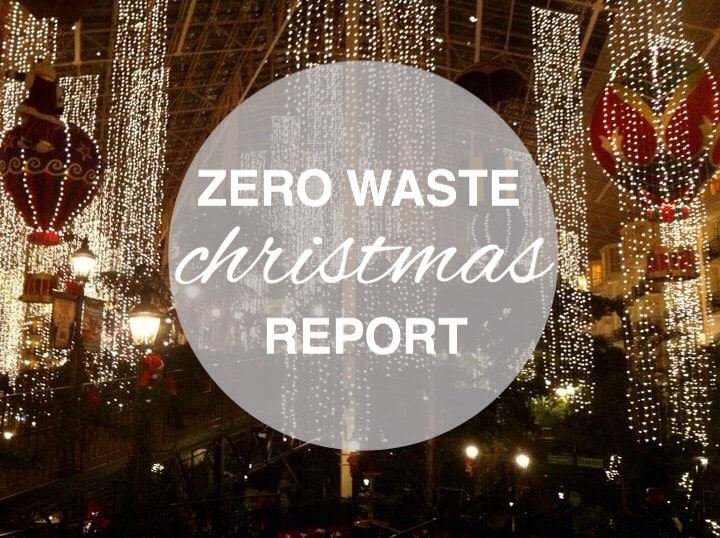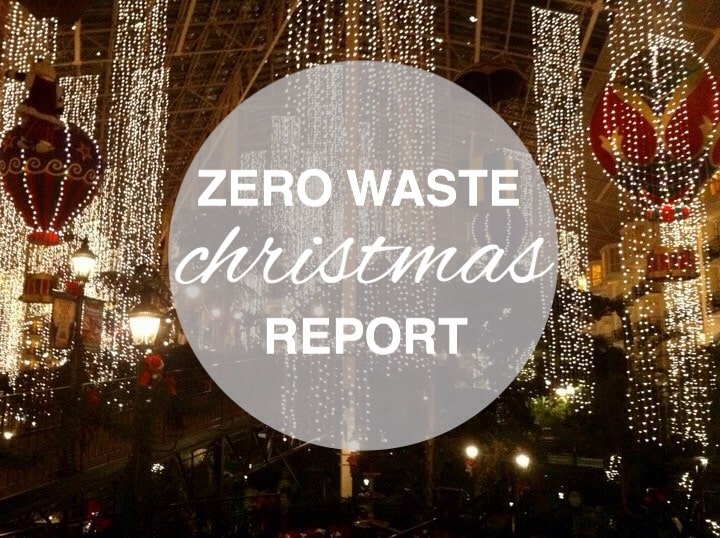 My grandma came out to visit and we had a lot of fun. I think she enjoyed delving into the ZW lifestyle for a week.
She doesn't like sending me checks; because, I save them instead of spend them. So, instead she said she'd donate to habitat for humanity in my name in the future which thrills me!!
photo cred: Carol Cantrell
photo cred: Carol Cantrell
All together we wound up with two boxes and some brown craft paper for recycling, one gift bag (will reuse), and a small handful of wrapping paper which will have to be thrown away.
I'm excited to report almost all presents came without any wrapping. I received a total of 27 jars – so anyone reading this, I think I'm set on jars for life.
I got a new snuggly blanket, loafers, and a beautiful container for foundation. And, Justin and I both got each other pizza stones. Seriously what are the odds!?
We also bought each other experiences.
I bought him a plane ticket to see his family, and he got me: an old fashion movie with orchestra accompaniment, repaired my sewing machine, and a date to go cactus shopping, plus a couple other things.
I had several cactai in our old sun room, until one white husky decided to destroy all of the planters.
Body Butter
Coconut Soap
I gave my friends homemade body butter and soap. (both of those recipes coming soon)
My mom got a second hand silver charm, and my dad got two handmade mugs.
I'm so looking forward to the new year!
I have so many projects I'm excited to share with you. Let's have fun zero wasting in 2016.
Our new years plans include staying in, testing out pizza stones, and watching movies.
I will report back on which one makes the better pizza! What are your new year plans? Did you have a low or zero waste Christmas?