5 Sustainable Camping Essentials For Your Next Hike
August 12, 2022 | Ariana
Last Updated on August 16, 2022
Camping is a fun way to get outdoors and appreciate nature. And in many ways, 2020 contributed to a camping boom.
The proportion of first-time campers exploded in 2020 at a rate five times than observed in 2019. Twenty-one percent of those who camped in 2020 classified themselves as new to camping (10.1 million first-time campers), compared to 4% in 2019.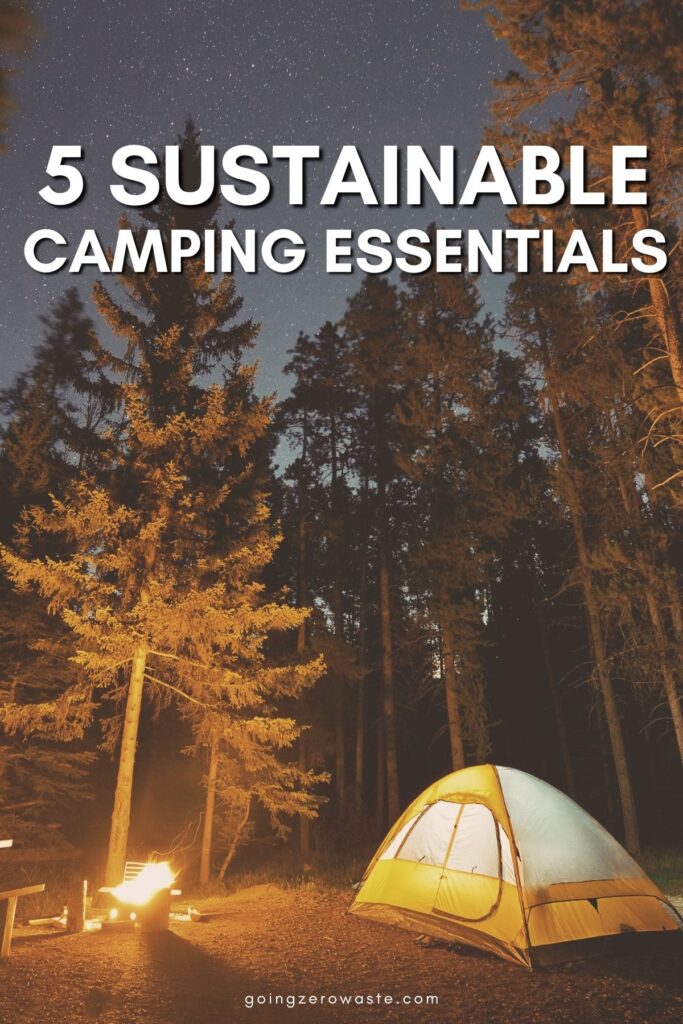 But who exactly is going camping? Historically speaking, outdoor recreation has frequently excluded people of color. While segregation in national parks officially ended in 1945, it took years for that to be asserted throughout the parks system.
Only now are the outdoors starting to diversify. In 2020, 60% of first-time campers came from non-white groups, which is the highest rate since the inception of the North American Camping Report.
Supporting groups like Black Girls Hike RVA, Outdoor Afro, Disabled Outdoors, or Indigenous Women Hike can help make the outdoors more accessible and inclusive for people of color and people with disabilities.
If you do have access to camping, before you hit the trails, it's important to consider the way camping can impact wildlife and the natural environment. Here's everything you need to know about making your next camping trip eco-friendly and low impact.
what is sustainable camping?
Sustainable camping is when you make an effort to reduce your environmental footprint while camping. This can be done in many ways, from using energy-efficient electrical appliances, to solar powered generators, to utilizing more reusables over single-use plastic.
The ultimate goal is to strive to Leave No Trace and help reduce the impact you have on native wildlife and ecosystems. To properly understand how to do this, consider taking an online Leave No Trace course before your next camping adventure.
Here are the seven Leave No Trace principles you should always abide by:
Plan ahead and prepare.
Travel and camp on durable surfaces.
Dispose of waste properly.
Leave what you find.
Minimize campfire impacts (be careful with fire).
Respect wildlife.
Be considerate of other visitors.
Even better, try to leave a place better than you found it. If you're out camping and see trash? Please consider picking it up and properly disposing of it.
You can also participate in sustainable camping by choosing to buy gear made from sustainable materials. Or, opting for used camping gear over new gear.
Rei, Patagonia, Gear Trade and Outdoors Geek offer used gear at discounted prices. This gear works just as efficiently as new gear, it's just been a bit pre-loved. Some of these sites will even buy gear off of you.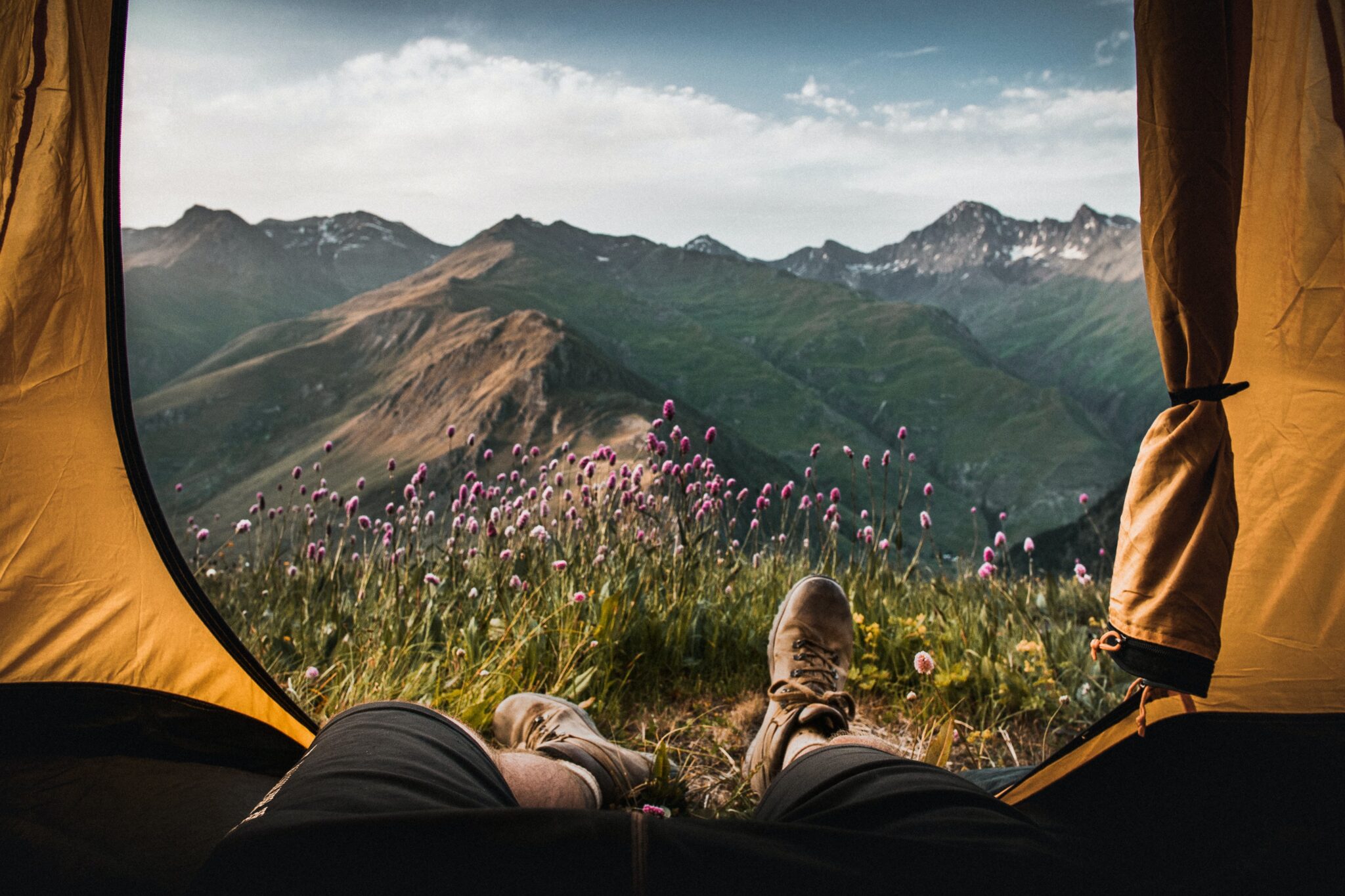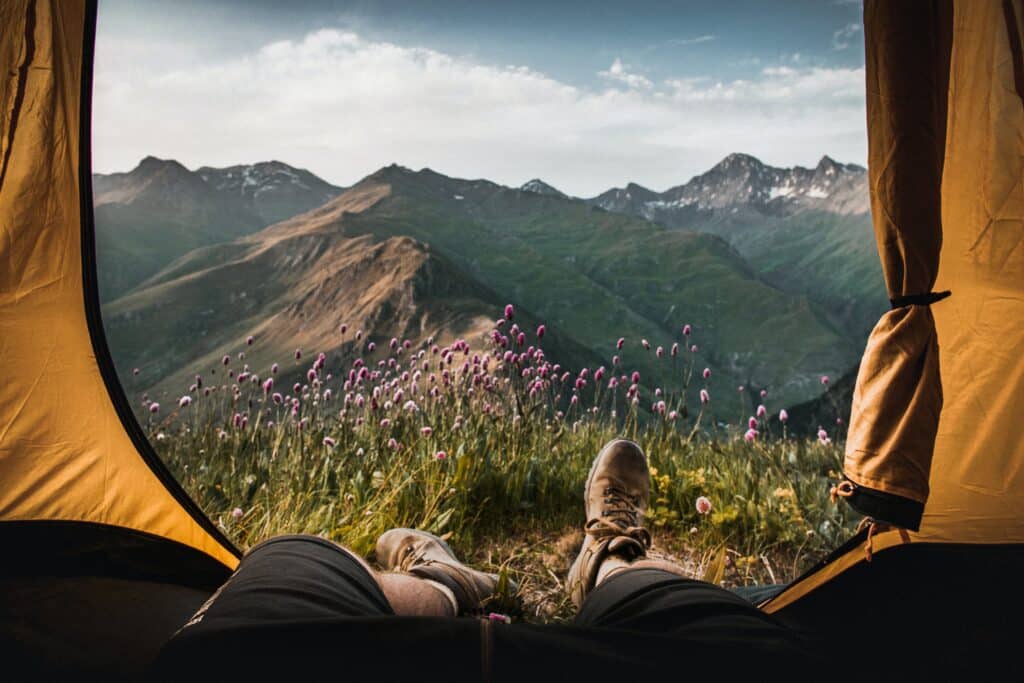 is camping good for the environment?
Camping is good for the environment if you Leave No Trace and respect the environment you camp in. It's also a great way to connect with nature and reflect on your "why."
When I refer to your "why" I'm talking about your reason for being an environmentalist, caring about the environment, or going zero waste. As in, why care about the environment in the first place?
Being out in nature has a way of making us better understand this "why". We better get to see our stunning and vast eco-systems up-close and realize just how important and worth protecting they are.
However, camping isn't good for the environment if campers leave trash, food or old gear behind. This can cause irreversible damage to the ecosystem you're visiting, small or large.
It's also a good idea to camp using gear made from sustainable materials, or purchased secondhand. Better yet, using what you have is always the best option so double check if you have any camping gear before purchasing new.
Asking friends and family to borrow their gear is a good idea too. This helps prevent waste, and saves money.
what are the 3 most common types of camping?
Before you go camping, it's important to know what kind of camping you're thinking of doing. This will help you access the gear and items you'll need. Once you know this, it'll be a lot easier to prepare, choose more eco-friendly options and avoid waste along the way.
Camping on the way to a different destination: This is when you're heading to a specific destination, but cannot make it in the same day, and need to camp out somewhere overnight. There are both free and paid options available for this. At minimum, you need a place to park and sleep. Free places include Wal-Mart, Cracker Barrel or Cabela's. But be sure to ask the manager first. State parks and RV overnight parking stations are good options for this too.
Camping that's attached to a destination: When an attraction or family event offers a place to stay right on sight. This mostly applies to things like festivals.
Camping that is the destination: This is the traditional use of the word camping – think campsites and sleeping under the stars. Your entire goal is to go to a campsite and sleep there in a tent or sleeping bag.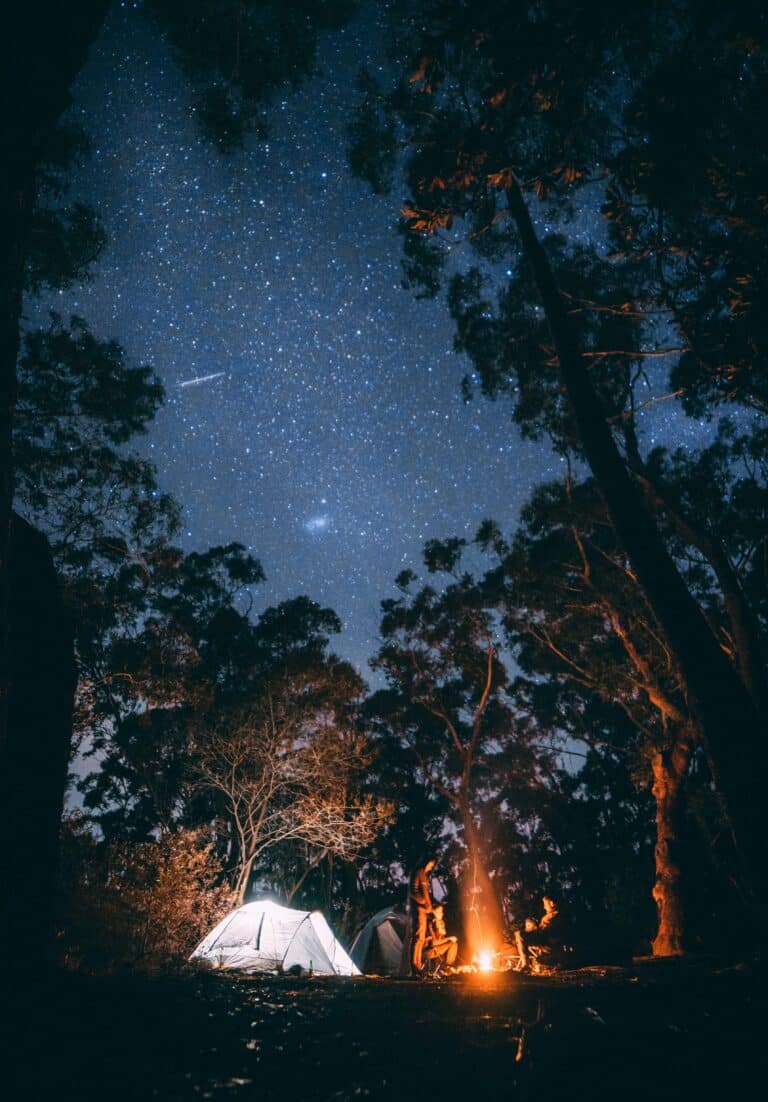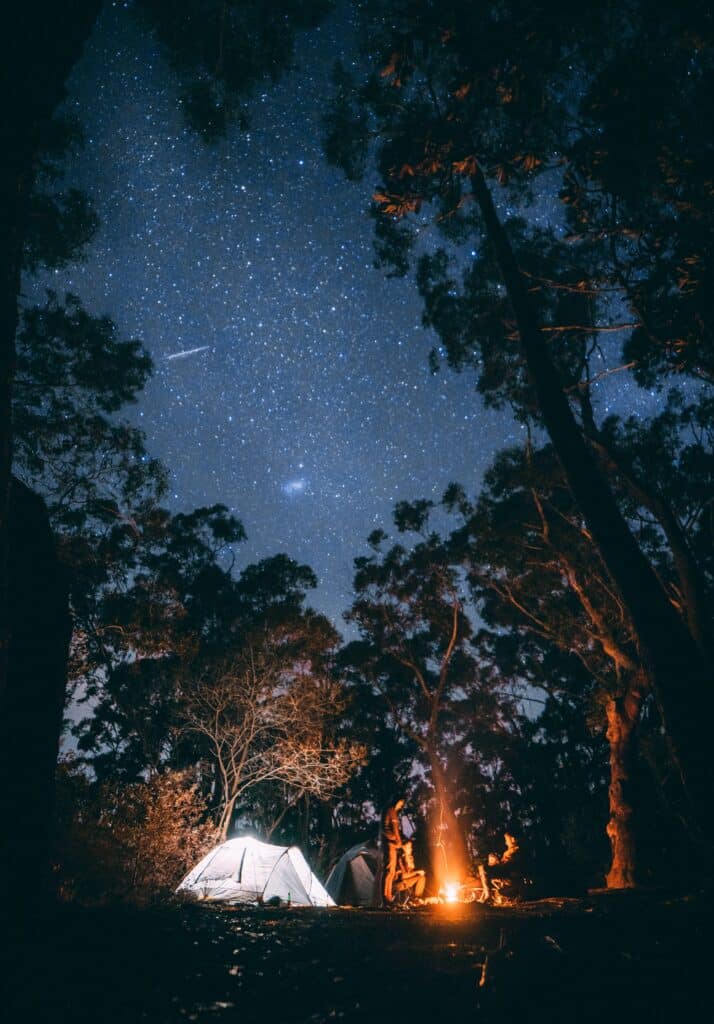 how do I become a responsible camper?
There are many ways you can become a more responsible camper. The first is realizing that the outdoors isn't your trash bin, it's home for many wild creatures and plants.
Reducing waste on a camping trip will help ensure no wrappers or bags pollute the local soil, rivers or streams.
I recommend choosing these kind of zero waste swaps when camping to reduce your impact:
Opting for shampoo and conditioner bars over mini plastic bottles
Getting snacks in bulk and storing them in reusable silicone bags or beeswax wrap instead of plastic ziplock bags
Choosing a portable compost toilet
Opting for solid body soap bars
Choosing reef-safe sunscreen and natural bug spray
Choosing natural toothpaste and mouthwash with a bamboo toothbrush
A reusable water bottle with a built-in water filtration system
Reusable to-go utensils
Bring condiments in small eco-friendly containers
These changes will help you reduce the amount of trash you'll have to take with you, or accidently leave behind, on your camping trips.
Along with these low waste swaps, you should always be respectful of nature.
Here's how to have a low impact camping trip overall:
Stay on trails and camp at campsites
Respect wildlife and keep a distance
Abide by fire bans and use fire pits provided, keeping the fire contained in the pit
Sweep through your campsite for trash before leaving
Correctly dispose of human waste according to park rules
Cook one-pot meals to reduce waste
For bathing or dish washing, collect water in a bucket or bottle and move at least 200 feet from the shore
Choose biodegradable soap and dig a hole to discard the soapy water
sustainable camping essentials
If you're on the market for some new camping gear, check out these sustainable camping essentials. All of these products get the Going Zero Waste seal of approval. Some are made from recycled or sustainable materials, whereas others can potentially be bought used.
For anything listed under REI, I've linked to their new products but go ahead and try to find them under their used gear as well (only available to members).
I've gone ahead and highlighted some key features of each brand, but it isn't an exhaustive list. Be sure to check out their websites for more information.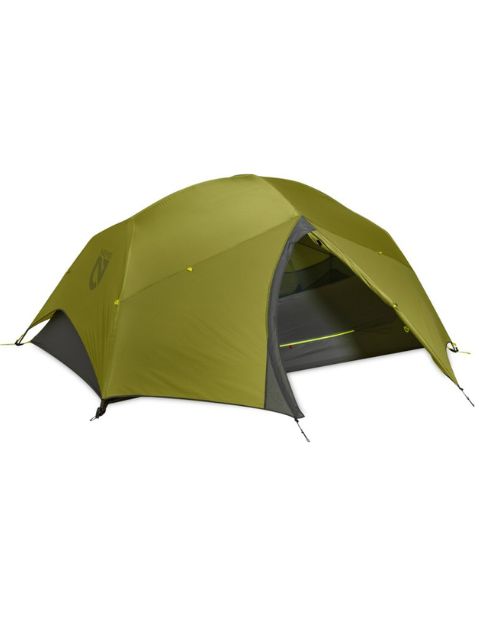 1. nemo tent
Two person tent
100% Global Recycled Standard (GRS) materials
100% recycled REPREVE pole bag
/ SHOP NEMO TENT / 
---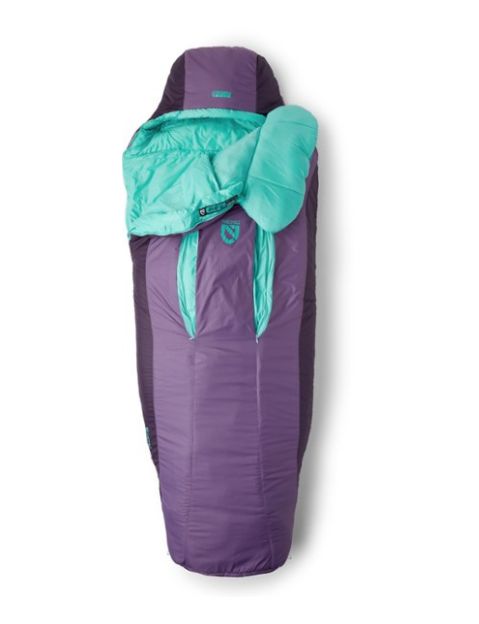 2. nemo sleeping bag
Available for men, women + children
80% postconsumer recycled content fill for insulation
Water repellent shell
Lifetime warranty
---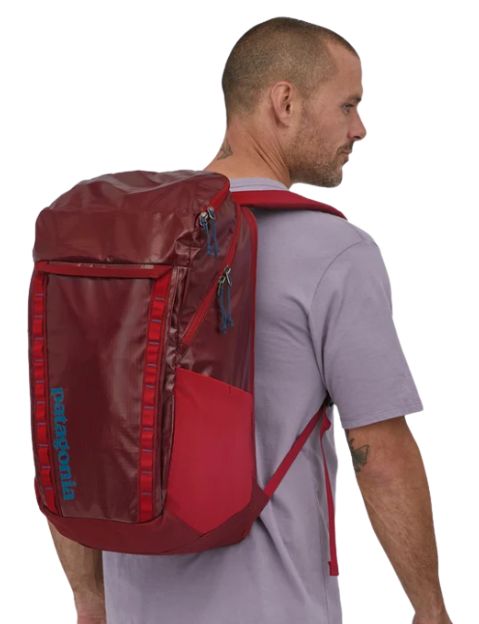 3. blackhole backpack
32 liter backpack
100% recycled body fabric, lining and webbing
Fair trade certified sewn
---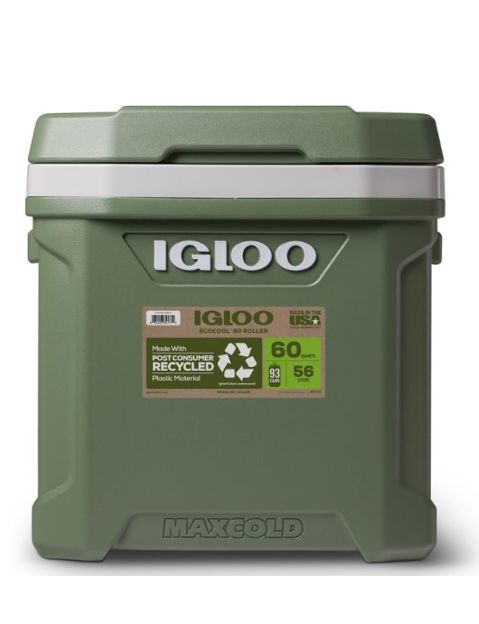 4. igloo cooler
Roller cooler with 60-quart capacity
Postconsumer recycled resin for body + lid
Wheels can handle any terrain
5 day ice retention
Made in USA
---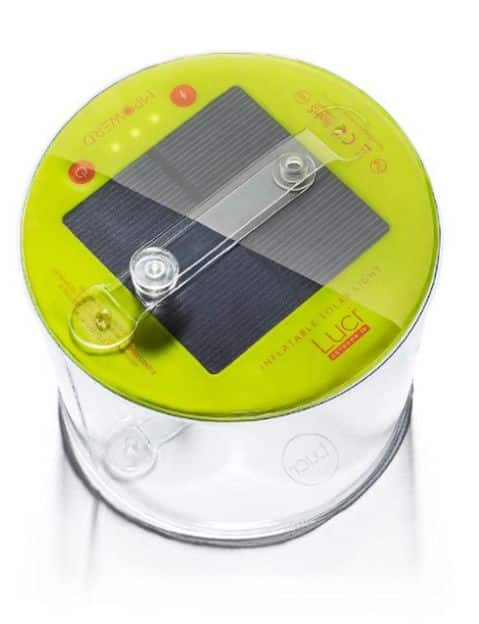 5. inflatable solar lantern
Collapsible solar powered lantern
10 LEDs emit 75 lumens

Full charge in 7hrs

Up to 24hr use
What do you think of these sustainable camping tips? Leave yours in the comments below!