Zero Waste Travel Essentials
February 23, 2016 | Kathryn Kellogg
Last Updated on January 30, 2023
These zero waste travel essentials are easy to pack and all but eliminate the most common types of travel wastes.
Travel essentials for women don't have to be complicated. And the best part is, taking these zero waste vacation essentials with you means you won't have to carry a lot of extra stuff! These must have travel items cut down on food and travel waste and eliminate the paper goods that come with eating on the road. Take these travel must haves with you on vacation or any time you're on the go for an extended period of time.
zero waste travel essentials
I used to get a little nervous when packing because the zero waste and Boy Scout motto are one and the same: "Be prepared!"
But, it's difficult to be prepared when you have no idea where the open road will take you. And, traveling has the potential to produce a lot of waste. Every gas station stop and meal can produce a bunch of plastic and paper waste.
why you'll love these travel essentials for women
Every single challenge I face on short trips is tackled with these two waste busting items
These two items are small enough to easily fit in even small bags
Minimal, lightweight, and makes short trips a zero waste breeze!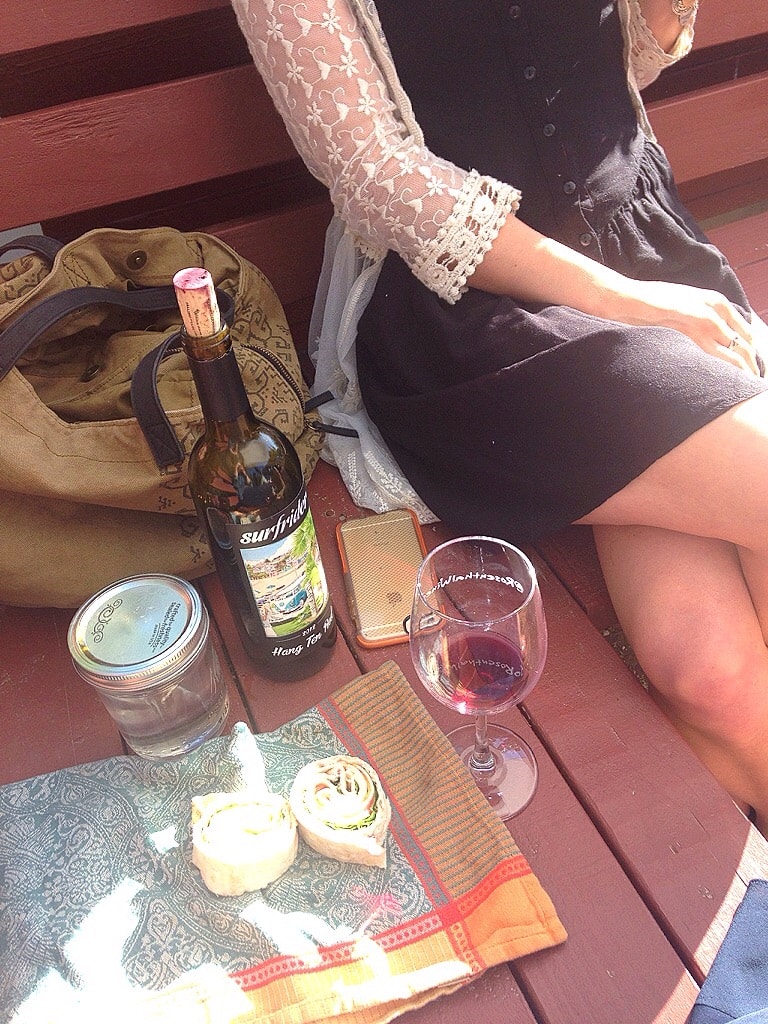 The trip started out with a friendly face and a spiked strawberry smoothie.
must have travel items
Some people will suggest a "zero waste kit" which includes a plate, fork, multiple bags, the kitchen sink, 4 chairs, and a map of the solar system. Not ideal for being on the go. Keeping something like that in the trunk might be nice, but I don't want to be constantly on the move with that much stuff.
My must have travel items for short trips have three requirements. My travel essentials need to be minimal, lightweight, and keep me waste free.
Recently, I went on a weekend trip to LA. I met up with the wonderful Amanda from Cozy Caravan and wanted to stay waste free, even on the road.
So let me tell you, friend. The two travel must haves I brought were:
16oz Mason Jar
Cloth Napkin
how i used my travel must haves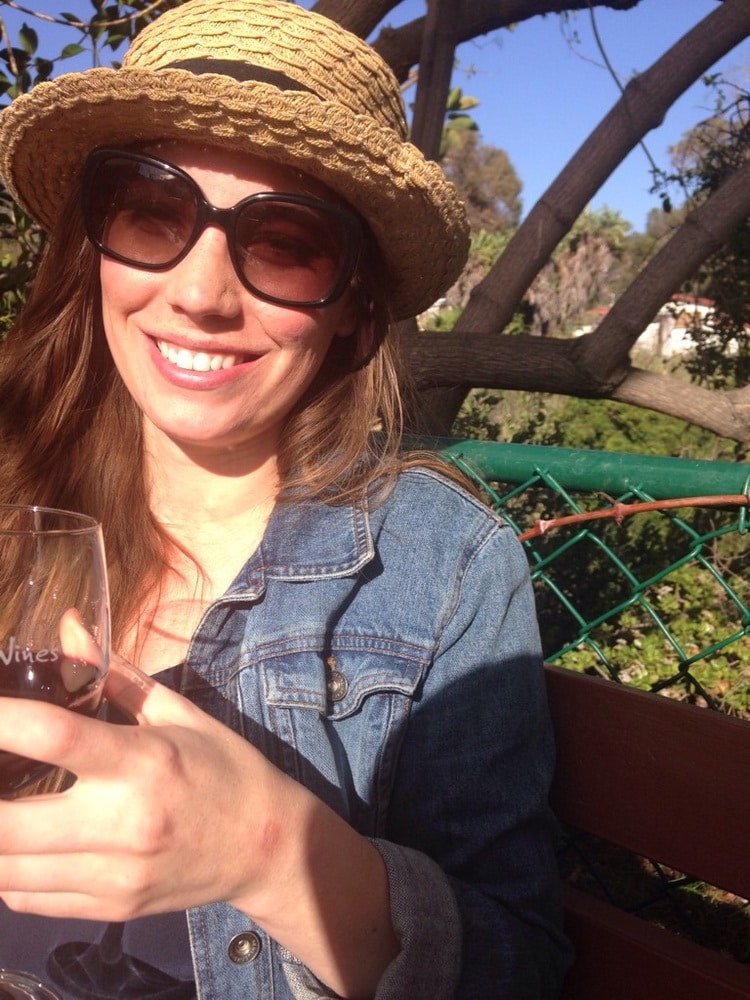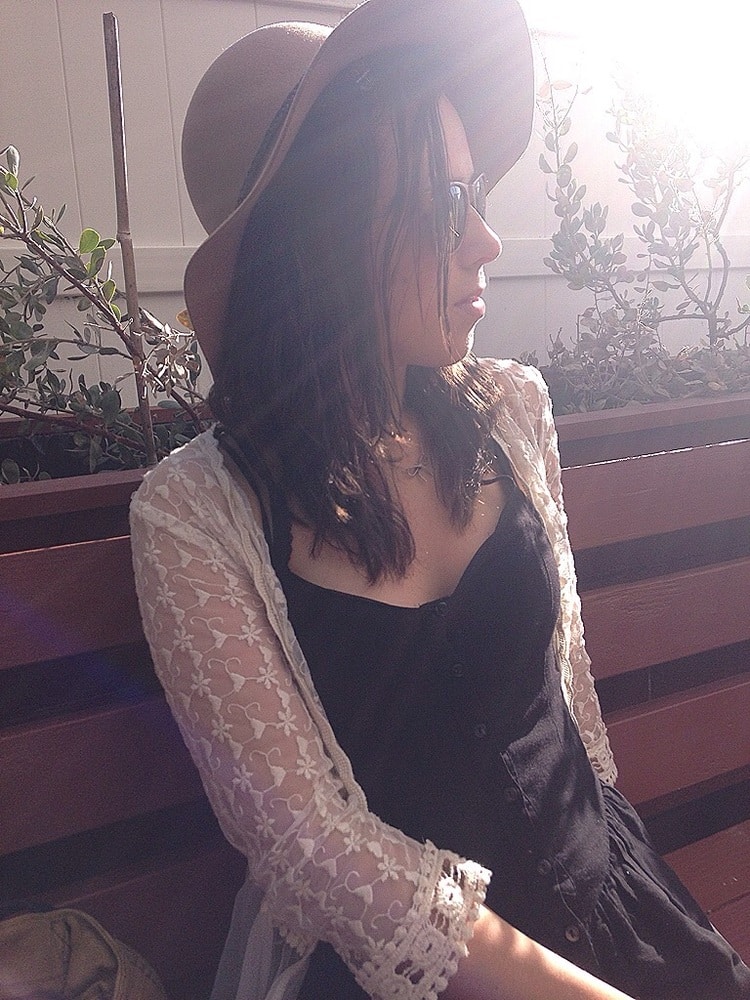 day 1
Amanda and I both share a deep love for food and drink. So our trip revolved around A LOT of eating and drinking. The morning started out with a mason jar full of iced kombucha and a croissant.
The one thing I had to do in LA was visit a taqueria. Amanda scoped out a place with real plates. We sampled some amazing veggie tacos! We avoided the paper cups with our mason jars and wiped our hands on a cloth napkin instead of a napkin.
Next, we rolled into a winery on the beach in Malibu. We wound up crashing a Disney party and a birthday party.
We got offered lots of free food. Thankfully we came prepared for finger food. We kept our water in the mason jar and our snacks on the napkin.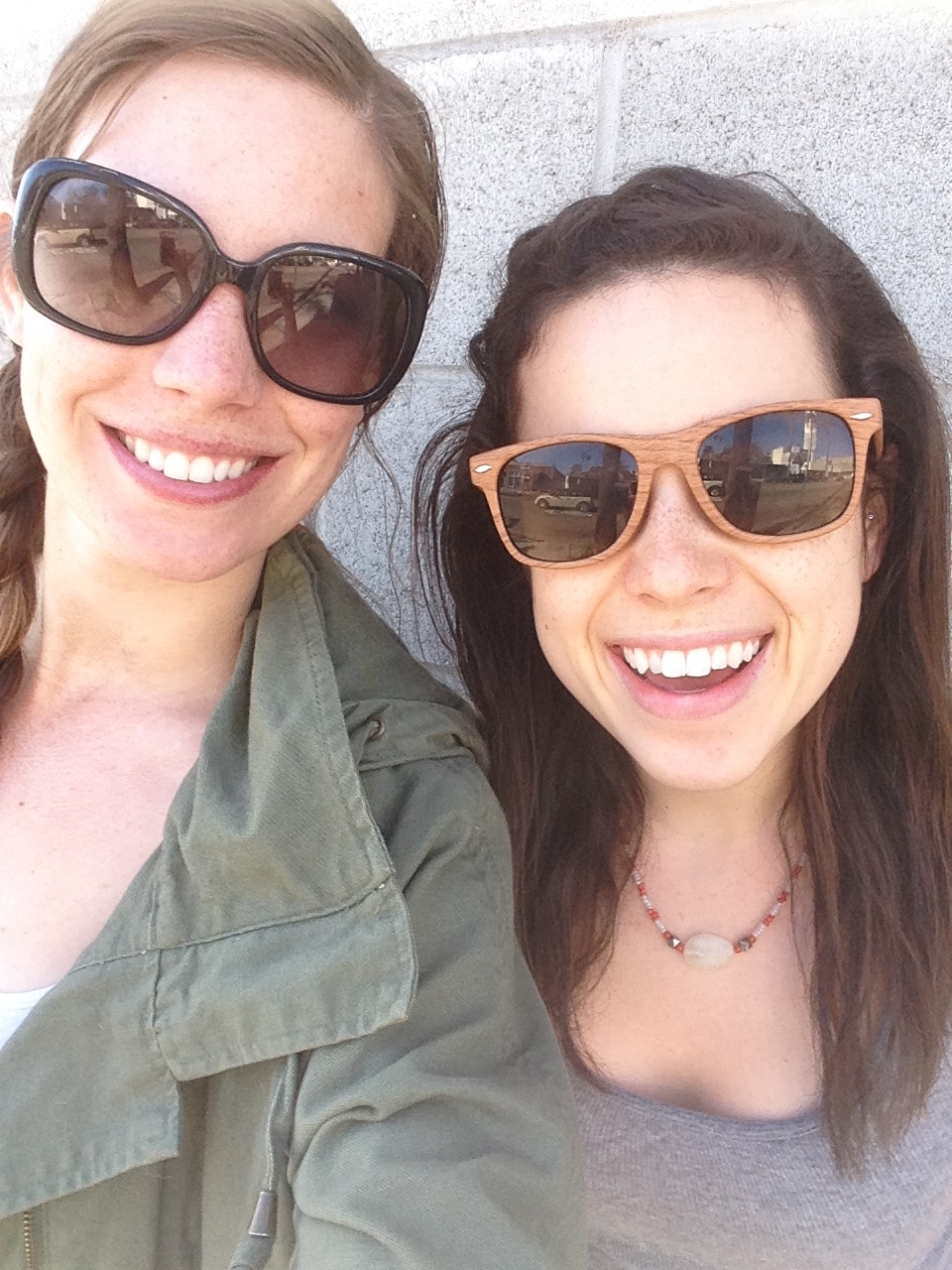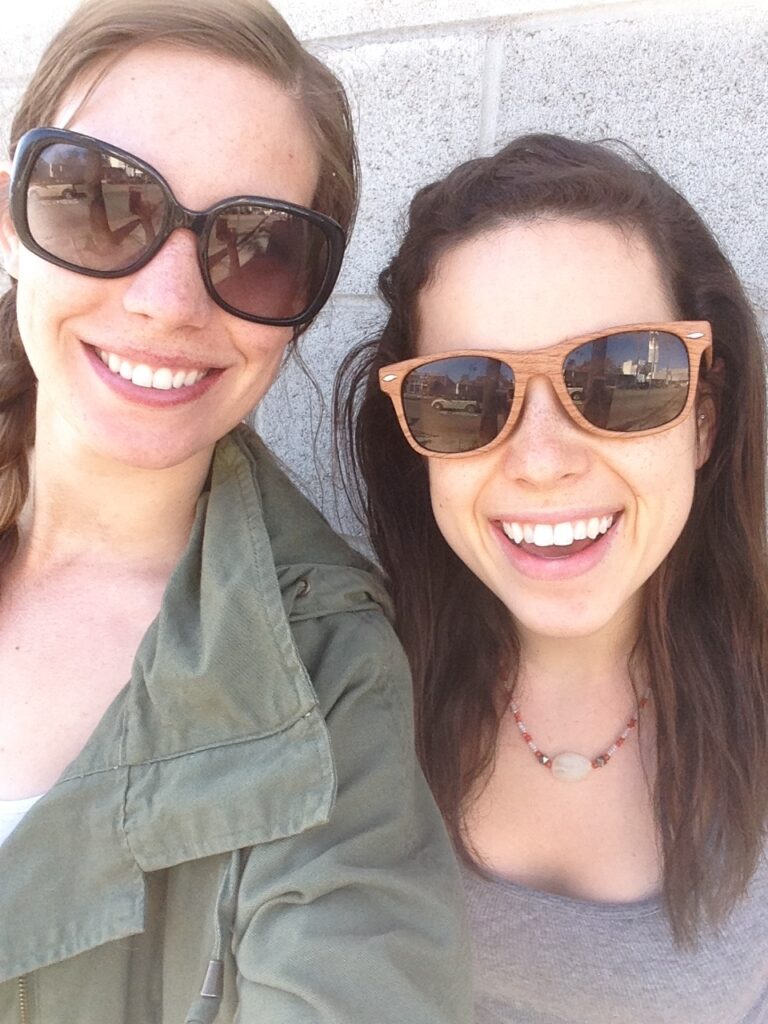 bonus vacation essentials
Wine tasting! I love wine tasting; it's almost always a zero waste activity with real glasses, compostable cork, and a 100% recyclable glass bottle. Plus, nothing beats sipping wine, smelling the salt water, feeling the sun on your skin, and chatting the afternoon away with a dear friend. 
After the winery, we wound up at Sage — a vegan and gluten free restaurant in LA. It was wonderful! They had cloth napkins and respected the no straw request for my delicious margarita.
Vegan, Chocolate, Peanut Butter, Ice Cream!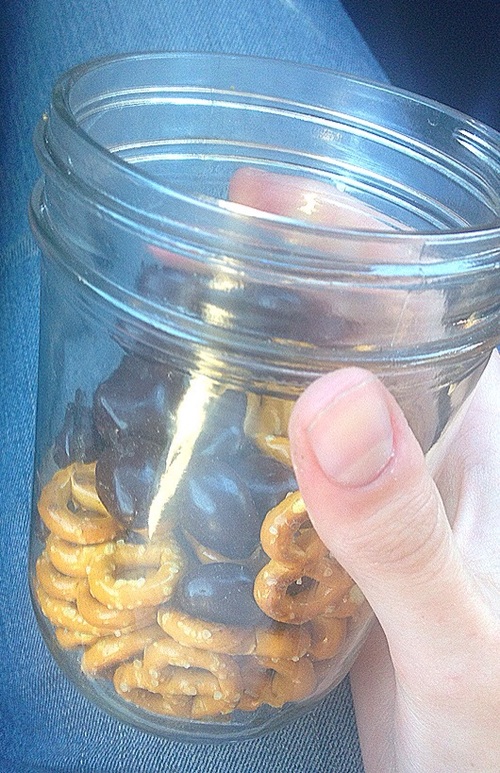 Road snacks bought in bulk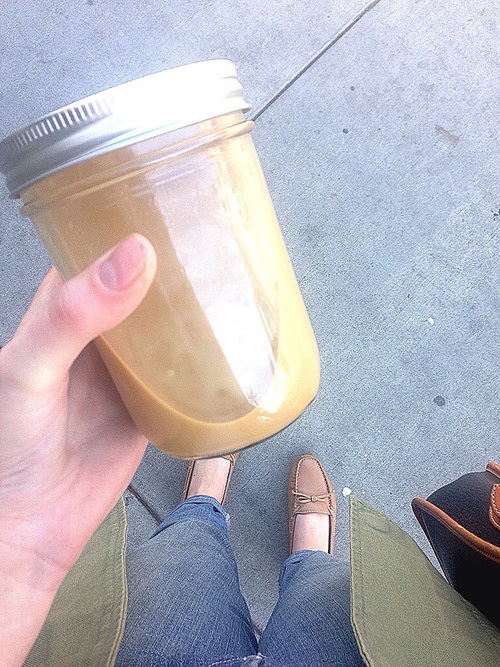 Vanilla, Coriander, Almond Milk Lattee
If we had leftovers, we could easily tote them home. But, since we had an empty jar, the obvious solution was to load up on vegan peanut butter chocolate ice cream! 
Two scoops in the mason jar to go. If you're in the LA area, you have to check out Scoops. They even have metal tasting spoons!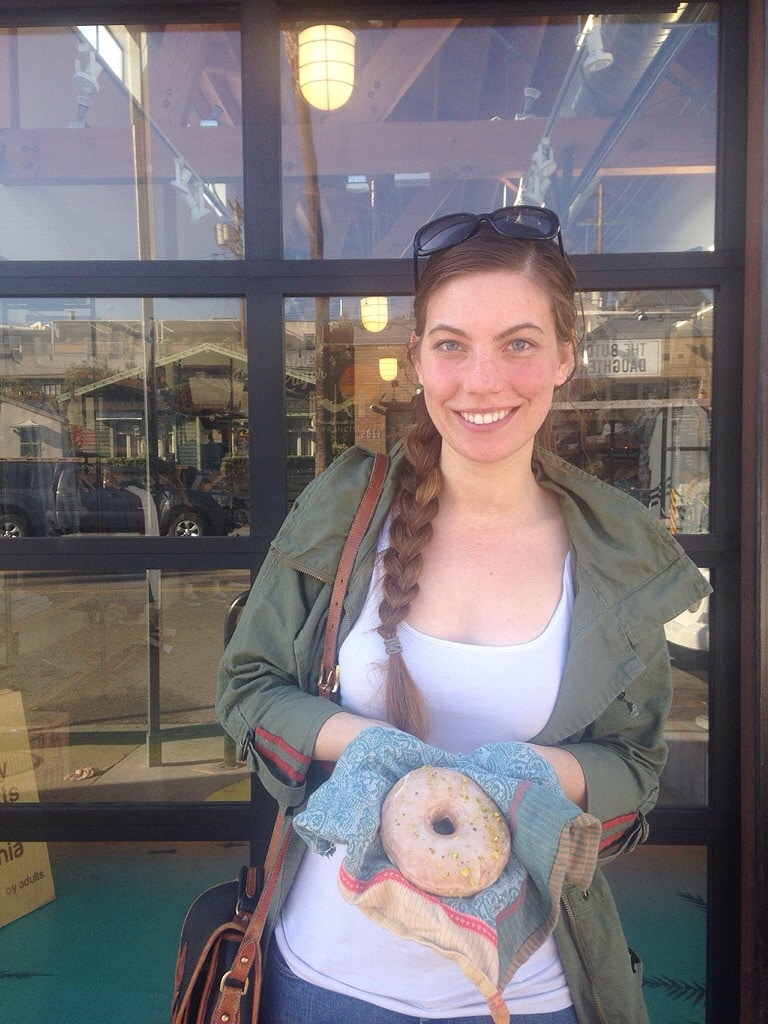 day 2
The next morning we went to Blue Star Donut for breakfast. Donuts — the unspoken travel essentials for women, am I right?
I presented my napkin, and they were more than happy to give me my donut without any waste.
And, the best part was — I WASN'T THE FIRST PERSON TO BYOC (bring your own cloth) THAT MORNING! Cue the internal screaming and fireworks. 
See my tiny bag? This is why minimalism and effectiveness are important. I don't want to buy a bigger bag when this one is perfect.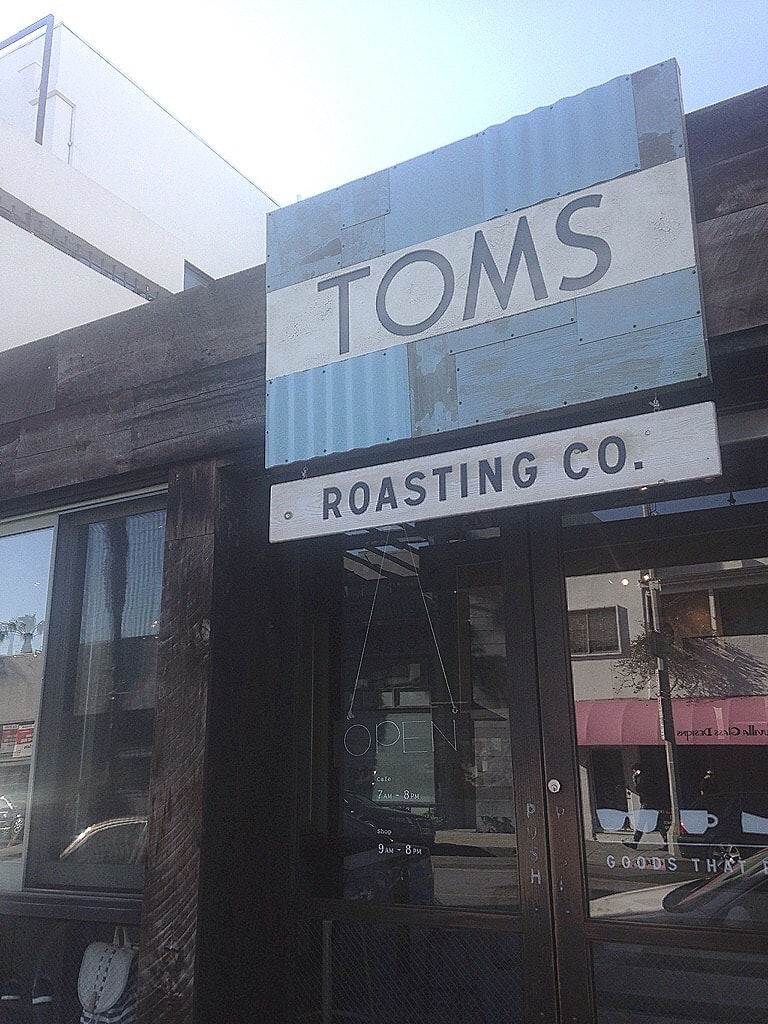 Then the trip ended with a trip to Tom's coffee shop where Amanda works. It is so cool. They have an amazing outdoor sitting area, are totally eco friendly, and everything you buy is one-for-one.
I got some coffee to go in my mason jar and was off.
And, as an added bonus — look at all of this bulk!? Don't underestimate what you may find during your travels to aid you on the road. Package-free finds will complement your zero waste vacation essentials and should be purchased whenever you have the chance.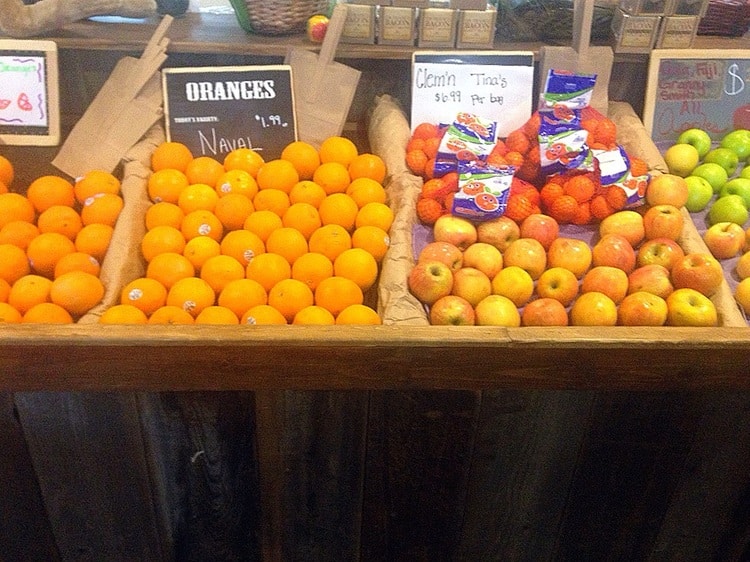 Tons of fresh fruit
Bulk jerky and Slim Jims
Also, this is what I packed. I wore the white button down and drab jacket on the way down, and wore my pajama top to come home.
This all came from my 18 piece wardrobe.
I am already missing the 80 degree weather and sipping wine in Malibu, so I definitely want to travel more this year.
I would love to go camping and explore my new state!
What are some of your travel essentials?