Spinach, Walnut, Apple Salad
October 11, 2018 | Kathryn Kellogg
Last Updated on April 9, 2020
This is one of my favorite fall salads. It's super convenient to make now that I have an apple tree in the backyard. It's sweet, salty, tangy, and just a little bit smoky.
This salad is great if you're not super hungry. It's more of a side salad or pre-dinner salad. To make it a complete meal, it would need a protein and my fav is falafel patties!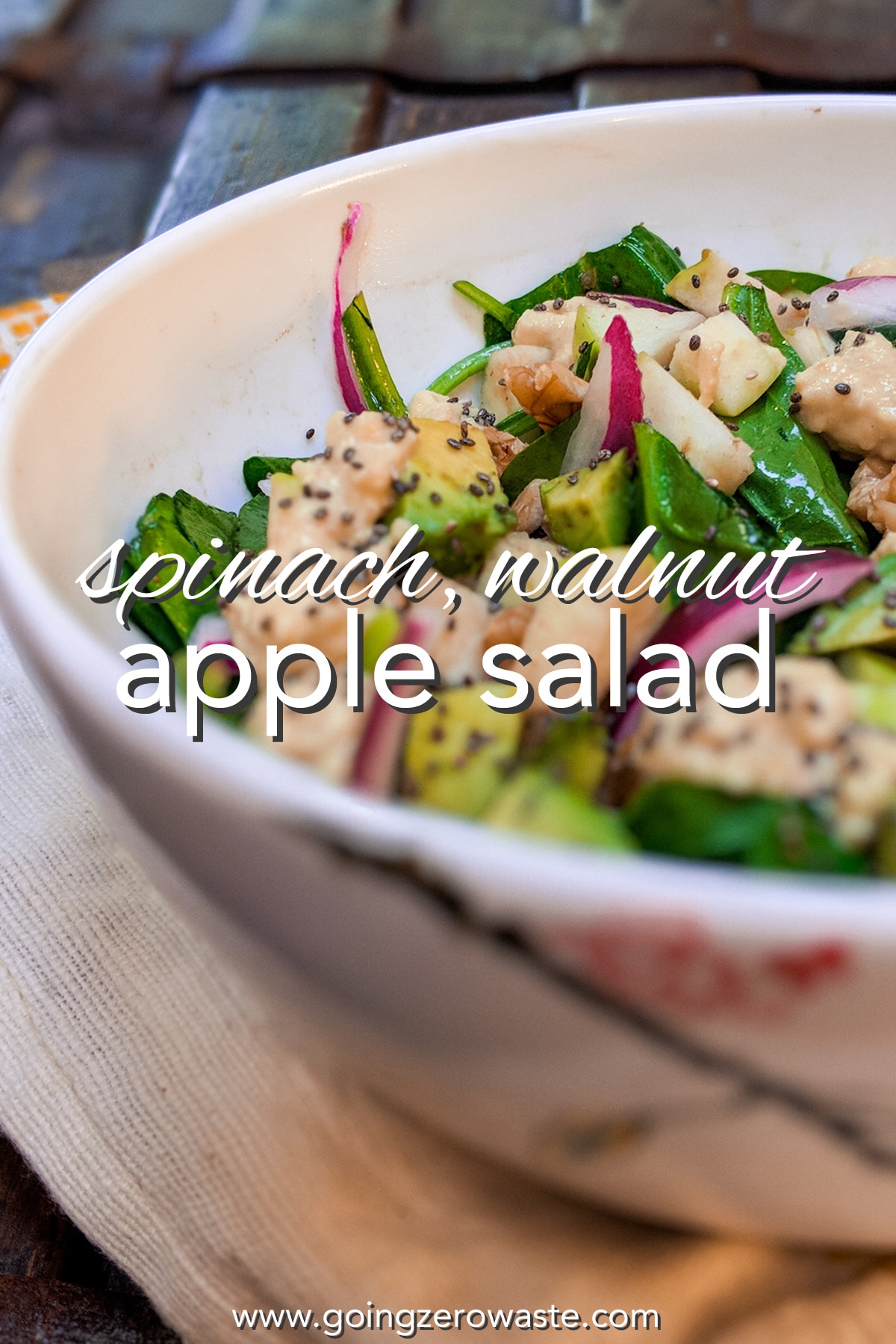 Serving it with warm falafel patties also transforms this salad into something that's almost warming.
I really don't like cold food (as I'm sure you've noticed me say countless times), and often shy away from salads because they're so cold.
If you're like me, this is a really good salad for you because most of the ingredients in this salad are warm.
The walnuts, apples and avocados are all stored at room temperature. Then I like to drizzle the spinach with a warm balsamic vinaigrette. This brings the whole salad to a nice room temperature making it ideal for fall!
Cause who wants to eat cold food when it's cold outside!?
As a reminder, always remember to salt your salad leaves before dressing them. I find that this really elevates a salad and makes it super tasty. So, just a pinch of salt on the leaves goes a long way.
spinach, walnut, apple salad:
1 bunch of spinach washed and dried about 2.5 cups
1/4 cup of walnuts chopped
1/2 a cup of diced green apples
1/4 cup of red onions
1/4 cup of cashew cheese
1/2 and avocado
balsamic vinaigrette
2 tablespoons of chia seeds
pinch of salt
Toss all of the ingredients together, and dig in!
What are some of your favorite recipes? I'm thinking about making a dairy free cheddar and apple tart. It just sounds so delicious!