My Favorite Zero Waste Bloggers
March 7, 2017 | Kathryn Kellogg
Last Updated on September 11, 2020
The first round of my favorite zero waste bloggers can be found here. Today we're going to look at a little different blogging platform known as Instagram! I find Instagram to be a blogging platform as well as a social media sharing site.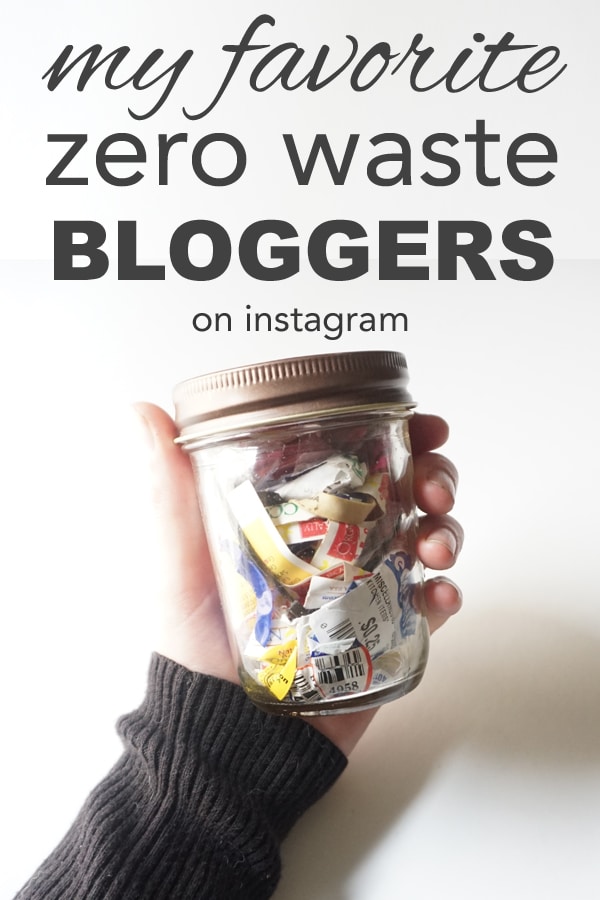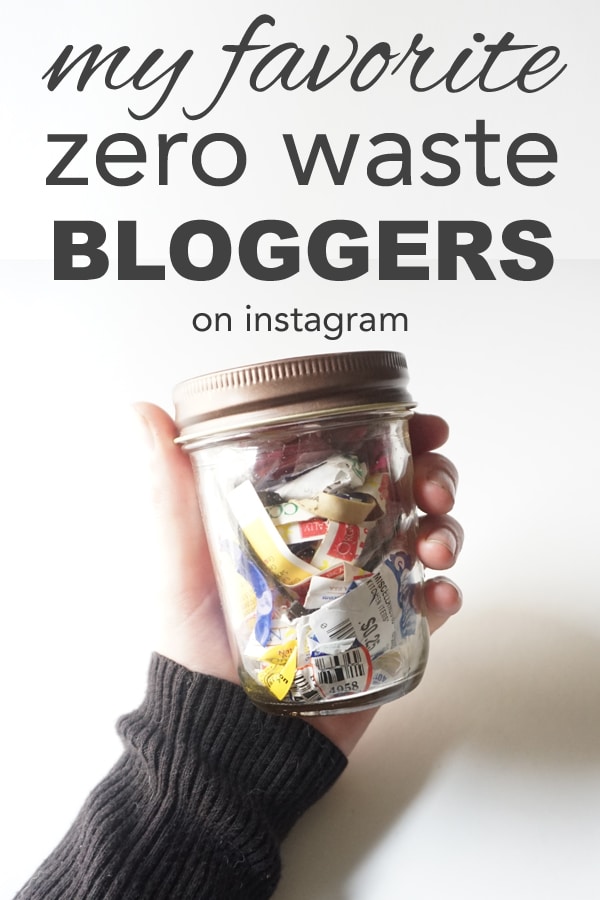 I love Instagram. It's probably my favorite social media site. If you're not following me, you should! You can find my profile here. Hashtag your zero waste pics #goingzerowaste. I always look at all the pictures shared and might regram it! A sneak peak at my feed below.
I have made a lot of awesome connections on Insta. It's a great digital platform to engage with like-minded eco-friendly peeps. The three ladies mentioned in the last post have awesome Instagrams too but aren't mentioned below; I want to share new friends with you!
I'll be following up with a zero waste youtubers post too. My goal is to introduce you to as many new people as possible!
snapshots of simplicity:
Arguably one of the most beautiful feeds I've ever seen. You can follow along with Christine from Snapshots of Simplicity here.
Every single picture is branded perfectly in her all white, minimalist aesthetic. Her feed is full of zero waste tips and yummy food! Seriously, don't you want to just dive into her perfectly curated feed?
Christine is so sweet and also lives in the bay area! I am so happy that we've met up several times to hang out. Our most recent adventure took us to an amazing chocolate shop in SF where they roast all their own beans and we spent the day drinking mochas and eating chocolate chip cookies. Talk about a perfect day!
treading my own path:
Lindsay is an Aussie based instagrammer and you can follow along with her here. Look at those breathtaking landscape photos. Makes me want to visit Australia!
Her feed is kind of a hodgepodge but in the most wonderful way. Her approach is really calming and relaxing. Everything about her feed exudes simple living.
I love getting to see snaps around her home. Her feed definitely feels behind the scenes. Nothing feel planned or curated. It's just Lindsay living her perfect, simple life. She does a lot of gardening, and I love seeing what she's going to harvest next. What concoction she's going to whip up in the kitchen or what item she'll save from the dump on any given day. Her feed is full of zero waste tips and minimalist reflections.
wasteland rebel:
Shia from Wasteland Rebel is the queen of the zero waste grocery haul photo. Look at those drool worthy naked veggies! And, yes they are surrounded by tiffin upon tiffin of veggie sushi. You can follow along with Shia here.
She was in Germany, but just moved to Vancouver for a year. I'm really excited to follow along and watch her tackle zero waste on another continent this year. Also, her photography is hands down some of the best in the zero waste insta community. Her bokeh is always on point, and I'm jealous. #goals.
be zero:
And, of course – Andrea from Be Zero. You will probably remember her from the Zero Waste Challenge we did together last June. Her feed is full of amazing tips and zero waste philosophy. You can follow along with Andrea here.
Andrea is located in Colorado and has access to some of the COOLEST green initiatives, but she offers great advice no matter your access to similar programs. She also offers zero waste home tours. The proceeds go to her educational non-profit Be Zero. She hosts tons of meet-ups for eco-friendly friends. If you're in the area, you should totally go to one!
---
Those are some of my favorite zero waste instagrammers. Are you on instagram? Do you follow any awesome zero wasters? Drop their handle in the comment section below so I can check them out.