Guide To Freezing Mason Jars
January 19, 2018 | Kathryn Kellogg
Last Updated on May 20, 2022
Freezing Mason Jars is a great way to preserve food, soups, and seasonings! Get the most out of your food supply by storing them in your freezer.
Storing food, spices, and liquids in mason jars with lids will keep them fresh much longer. Stored properly, they are airtight and prevent freezer burn. Using green mason jars is also great for the environment versus plastic containers. We'll explain what food freezes best in mason jars as well as answer frequently asked questions.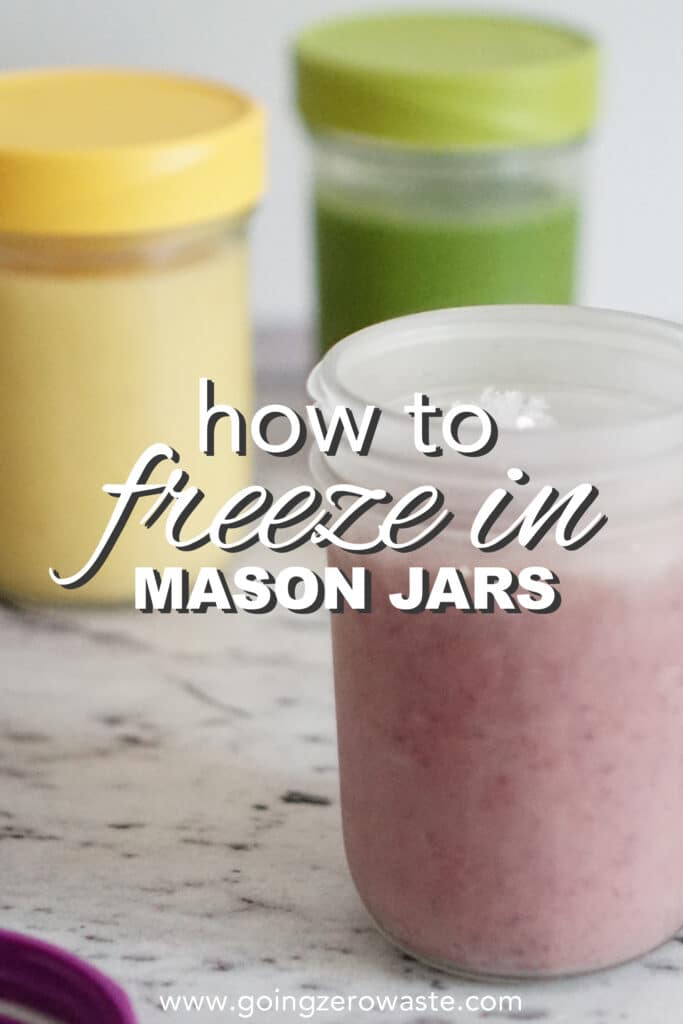 This post was sponsored by iLids. I received these items to try for free. All thoughts and opinions are my own. Please see my disclosure policy for more information.
Mason jars are the handiest little kitchen items to have around. It's easy to store food in them whether it be a portable lunch, dry good storage, or even for the freezer!
For 13 more unexpected uses for mason jars check out this blog post here.
advantages of freezing mason jars with lids
Glass mason jars are durable. Unless they are broken, they last almost forever!
They are free of plastics. Green mason jars are an eco-friendly option and are much better for the environment than plastic.
Lots of uses. Besides freezing mason jars, you can also use them in your pantry or fridge for all sorts of things.
Ideal for meal prepping. If you like to make food ahead of time and save for later, consider freezing mason jars with food. They will be ready for you to enjoy whenever you need them!
Cuts down on waste. Instead of tossing out that last cup of soup, freeze it and enjoy it as an easy lunch another day.
can you freeze mason jars?
Yes, you can freeze mason jars!
Want to know my little secret? I like to use these iLids because they are airtight and are made of recyclable material, dishwasher safe, and are BPA & Phthalate Free! YAY!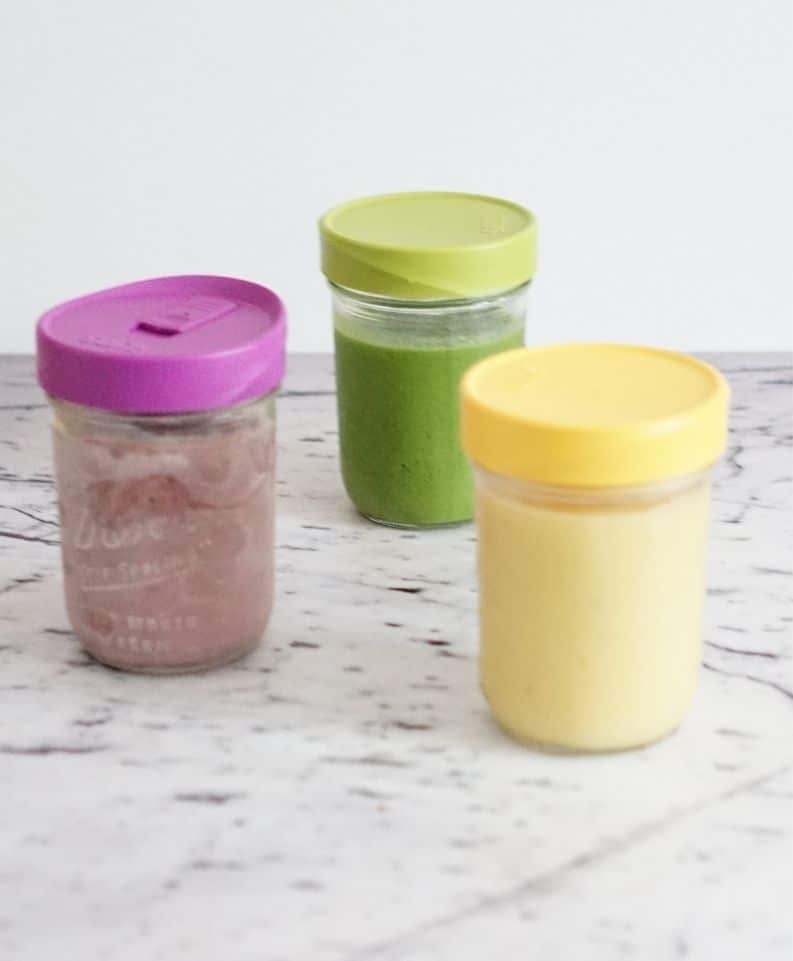 iLids and why you'll love them
iLids are made in the US, and they are in a whole bunch of stores nationwide! 
Of course, you can always shop online. For more information about shipping and zero waste read this blog post here.
The lids are made of recycled Polypropylene #5 and can be recycled when their life is complete. However, that should take a long time. These lids are super sturdy!
They have gaskets in the lids which keep everything leakproof, and if something happens with your gasket… you can get a replacement from the company! 
These green mason jar lids are made from recycled content, and are recyclable themselves. Plus, there's a built-in way to repair a gasket. This is a zero waster's dream! 
I love how colorful and playful they are. If color really isn't your thing, don't worry — they have some neutrals too. 
There's a solid lid that is great for food storage, but they also have some drink lids designed to be used with and without a straw. I personally would still use a straw as I don't like to drink directly from plastic.
The lids are super easy to clean by hand or they can be put in the dishwasher.
On top of being my go-to lids for freezing, they're perfect for parties! It's the perfect way to distinguish between glasses and hold reusable straws to prevent a lot of unnecessary party spillage. Definitely, a must-have for BBQ season just around the corner.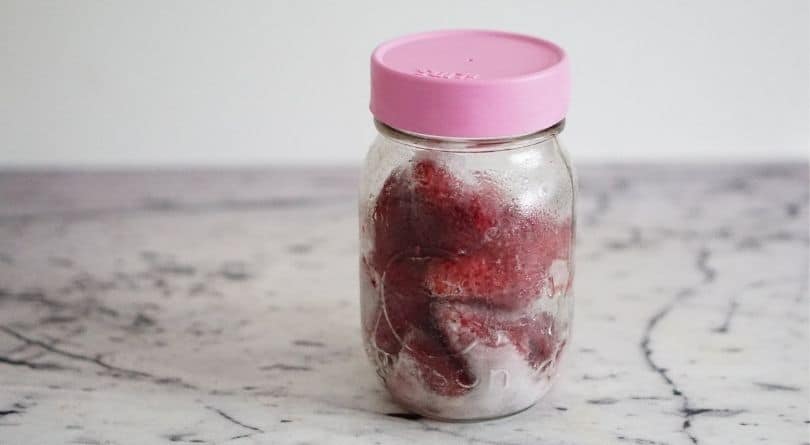 how do you freeze mason jars with lids?
The key is to fill the Ball freezer jars to the appropriate line. Liquid expands when it's frozen. By leaving ample room at the top, you allow for this expansion without breaking. 
If you have a straight jar, you should leave 1-2 inches at the top. If your jar has shoulders, you should fill 1-2 inches below the shoulder. See the photo below to see how to properly freeze glass mason jars.

tips for freezing glass mason jars
keep it cool
It's vital that you only add cooled liquids and foods to green mason jars. If liquid is steaming or super hot, it will crack the glass, and you will end up with a mess.
don't forget to label
Trust me, it's super annoying to head to the freezer and reach for a jar that is filled with who knows what. Instead, add a label. You can simply write on it with a marker. It's a good idea to include the date you froze the item as well as what is in the Ball freezer jars.
choose the right size
They sell big mason jars as well as small jars with lids. Because liquids expand, they can break the glass mason jars as it freezes. No one wants that! So instead, keep several cute jars on hand so you always have the right size.
leave space at the top
I know I mentioned it earlier, but I want to stress how important it is to leave space at the top of the jars. Otherwise, you may find a broken jar from expansion.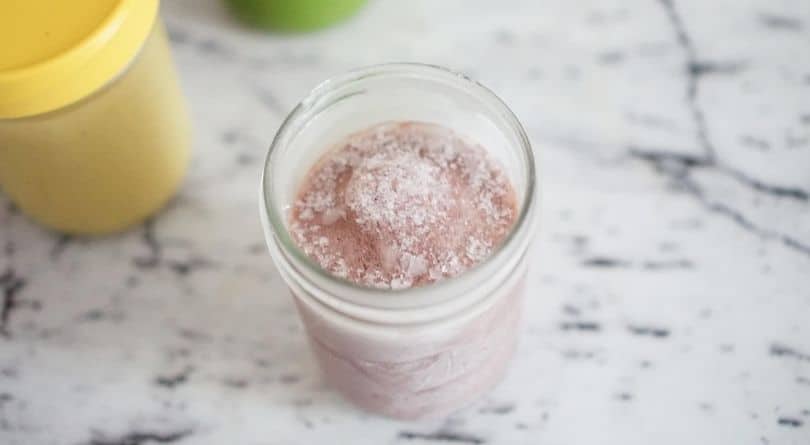 Why do my lids keep rusting?
When glass mason jars with metal lids are frozen or stored in a humid environment they will eventually rust. Age, and wear and tear will cause rust, and there isn't much you can do about it. That is why I prefer iLids!
won't glass mason jars break?
I know you've heard horror stories of broken glass mason jars and inevitable death, but I promise it's not that scary.
First of all, if the jars do decide to have an earth-shatteringly good time in your freezer, the breaks tend to be clean and kept intact by the frozen liquid.
I have had a glass jar break on me. When it broke, it was cleanly split into three pieces. I let the jar defrost in the sink (bye-bye homemade veggie stock), picked up the big chunks of glass, and threw them away.
do I have to use ball freezer jars?
No, you can use most any glass jars you have on hand. Ball is a common brand that you can find for practically nothing at thrift stores and yard sales.
can you recycle broken glass?
No, broken glass cannot be recycled.
Please do not put broken glass in the recycle bin. Most workers sort recyclables by hand, and you don't want to endanger them.
what can you freeze in mason jars with lids?
Honestly, you can store just about everything in glass mason jars! Here is a list of the most common ideas:
Leftover soups
Bone or veggie broth
Fruit juice
Jelly and Jam
Fruit
Beans
Rice
Pasta sauce
Pie filling
Sauces
Spices and seasonings
and MORE!
Do you have any tips for freezing?