8 Eco Challenges for Earth Day
April 22, 2021 | Kathryn Kellogg
Last Updated on April 13, 2023
Earth Day is a great day to bring awareness to environmental issues. Being in the environmental space, every day is Earth Day, but that's not the case for a lot of people.
I think having days on the calendar to celebrate World Wildlife Day, World Water Day, Earth Day etc. do a great job of stirring interest among the general public. In fact, I first committed to refusing single-use plastic shopping bags on International Plastic Bag Free Day. Yes, that's actually a day!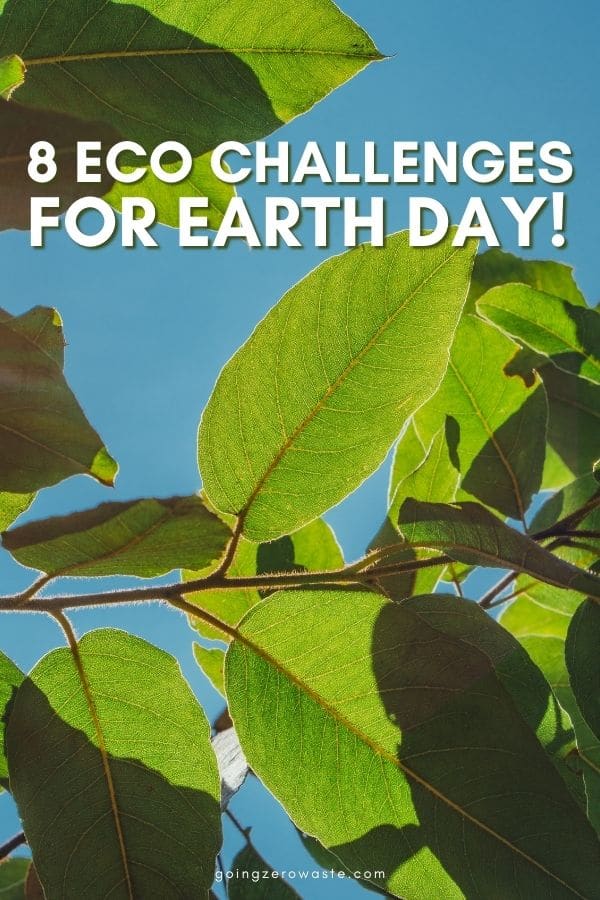 This post was sponsored; some of the links below are affiliate links. For more information please see my disclosure policy.
I give a lot of talks on sustainable living, and most of them happen around Earth Day. My biggest hope is that these days will not only inspire initial interest but lead to life long changes.
It's always so encouraging to hear from the people who attend the talks. I often hear them say, "I was nervous about sustainable living, but you made it sound doable!"
And, that's because it IS doable! It's really not as scary as it sounds. It's a bunch of really practical stuff, and I've created a few fun challenges inspired by my 31 Day Zero Waste Challenge to get you started.
1. make sure you're recycling right!
CHALLENGE: Head to your waste haulers website and make sure that you're recycling right! Double check what materials are accepted and make sure those are the ONLY items you're putting into your bin.
Recycling rules vary depending on your city, county and state so it can get pretty complex. So many people just toss their items into the recycling bin and hope they get recycled (aka wishcycling), but this can contaminate the whole bin!
Generally speaking, these are the common items accepted at recycling facilities: Aluminum cans and tins, rigid plastic #1, rigid plastic #2, paper, cardboard and glass bottles. You'll want to double check your local waste hauler's website for how to recycle anything OTHER than those 5 materials.
You'll also want to keep your recyclables clean and dry: So no half-full bottles of water please. They don't have to be spotless, but they need to be relatively clean to avoid contamination.
Check out my blog posts on recycling right here:
And, here are a few brands doing really cool work in the recycling space!
for days:
For Days has a Take Back Bag: You send them your old crap and they help keep clothing out of landfills. They ensure every item is 100% recycled, which is super important considering 85% of donations just end up in landfill anyway.
They accept any brand of clothing and textile: Everything gets sorted and sent to a recycling partner. Those partners resell what could have a second life and the remaining materials get recycled into rags or shoddy.
For Days also has a SWAP program that allows you to swap out anything, anytime, for any reason. Everything you send back gets recycled so it's all closed loop.
Use the code KATHRYN10 for 10% off.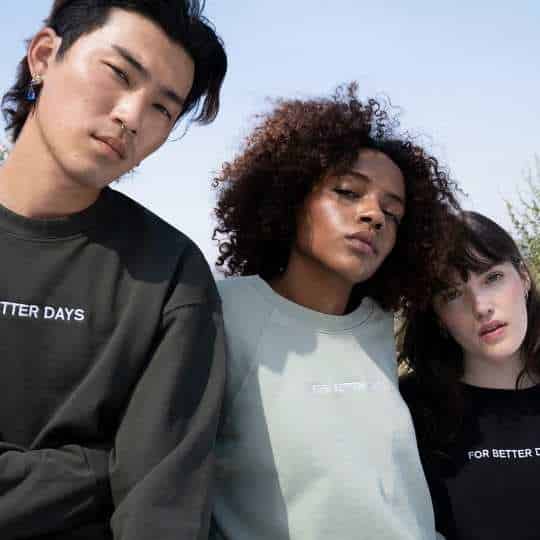 batteries plus:
Every year, 2.9 billion batteries are thrown in the trash in the U.S., yet 99% of lead acid materials can be recycled. Batteries Plus makes it easy to recycle your old batteries and light bulbs.
Simply bring your used car batteries, household batteries, and commercial/residential-use light bulbs to your local Batteries Plus store and they'll take care of the rest. There are over 700 locations to choose from so be sure to check them out!
Use the code KELLOGG2021 to receive a free pound of recycling with a purchase of $10. Applicable on bulbs, alkaline and electronics. The code expires on August 31, 2021.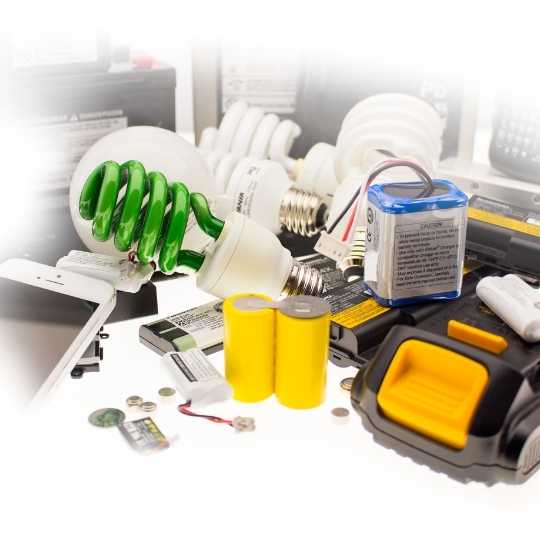 2. Switch to sustainable consumables:
CHALLENGE: Green your consumables list by choosing eco-friendly brands whenever possible. Consumables can qualify as more than just food, ranging from shampoo to dog treats to candles – anything you can use up really!
Whether you're shopping for a new body lotion, shampoo, concealer, or a chocolate bar – you shouldn't have to worry your purchase may be doing more harm than good.
I recommend looking for brands that use sustainable sourcing, ethical manufacturing, eco friendly ingredients, reduced packaging, and third-party certifications.
davines:
Davines is a B Corporation on a mission to do the best for the world through beauty, ethics and sustainability. They sell hair and body care products made with ingredients with 83.6% of natural origin, and 99.7% of their factory is powered by renewable energy.
Also, Davines has partnered up with Plastic Bank, which means for every product sold that has plastic packaging, an equal amount of ocean-bound plastic will be collected and removed from the environment.
Davines recently launched their limited-edition shampoo and body wash, WE STAND/for regeneration. The bottle is made of recyclable bio-based plastic coming from renewable vegetal sources.
This shampoo and body wash features regenerative organic and Slow Food Presidium ingredients. For each purchase, Davines is contributing up to 50.000€ to Rodale Institute and Slow Food International to support their work with regenerative organic agriculture and biodiversity.
On top of this, they've debuted the Grow Beautiful Regenerative Organic Lifestyle bag for Earth Month. This limited-edition tote bag is made from regenerative organic certified cotton grown by the Khond, an indigenous tribal community in Odisha, India.
This bag is a regeneration manifesto for climate action that's perfect for zero waste shopping. It's carbon neutral because the CO2 emissions generated by raw materials, production, packaging and transport are neutralized through the reforestation project Degraded Land Reforestation in India.
nellie's clean:
All of Nellie's Clean products are Leaping Bunny Certified, free of synthetic fragrances, and gluten-free. All items are eco-friendly, hypoallergenic, and highly effective.  
In particular, their new Dish Butter is a high-performing, antibacterial semi-solid dishwashing detergent that gets the job done. 
It's super concentrated, which means less water waste (70% less water to be exact). Just one Dish Butter is equivalent to 2-3 bottles of liquid dishwashing detergent.
It comes in a reusable ceramic container that's perfect for storing dry goods from bulk bins, hair ties, or other assorted Knick knacks when empty. Or simply order a refill of the Dish Butter! 
Switching to Nellie's Dish Butter keeps 50+ single-use plastics per year out of landfills and waterways.
Use the discount code ZERO20 for 20% off, excluding bundles and sale items.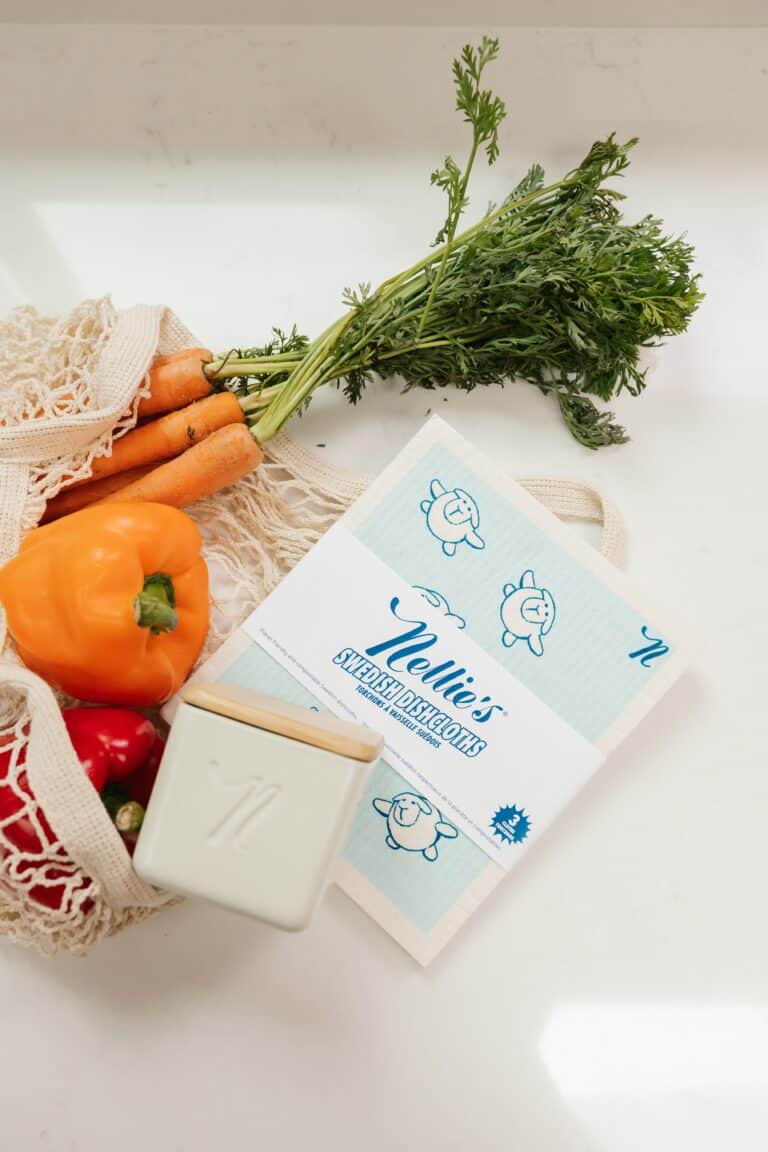 lochtree:
Lochtree is on a mission to make it easy for consumers to find great eco-friendly products while helping create positive environmental change.
They have a great selection of sustainable consumables in their Bath & Body collection. They're all natural and plastic-free.
These products would be easy zero waste bathroom swaps, and would make really cute gifts too!
Use the code GOING15 for 15% off your entire purchase.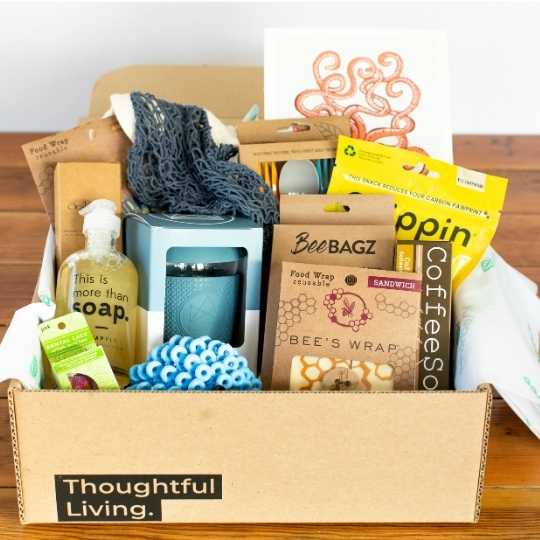 chippin:
Chippin creates planet-friendly pet snacks, and Nala LOVES them.
This woman owned, small business uses cricket protein for a low "carbon pawprint". Per pound of edible protein, crickets produce zero methane and use only 1 gallon of water vs. over 2000 for beef!
The treats come packaged in a bag made from 29% post-consumer recycled content, and each bag saves over 40 gallons of water!
Use the code GZW15 for 15% off your purchase.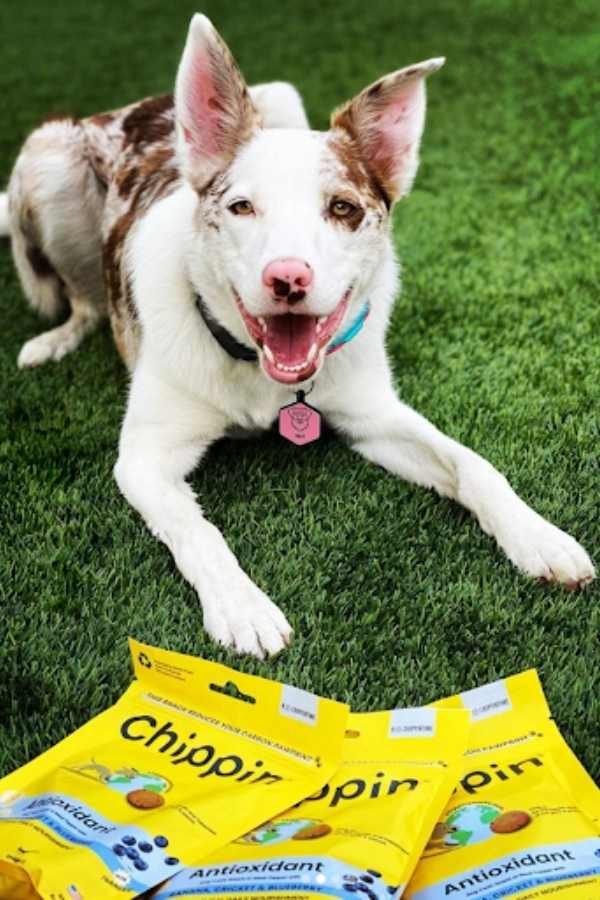 tru earth:
Tru earth also offers laundry detergent in strips. These plastic-free strips are ultra-concentrated, and enough to wash an entire load of clothes.
They're super easy to use, just tear them in half, place them in the drum, then put your laundry on top and wash.
These strips are certified hypoallergenic, cruelty free, biodegradable, and HE safe.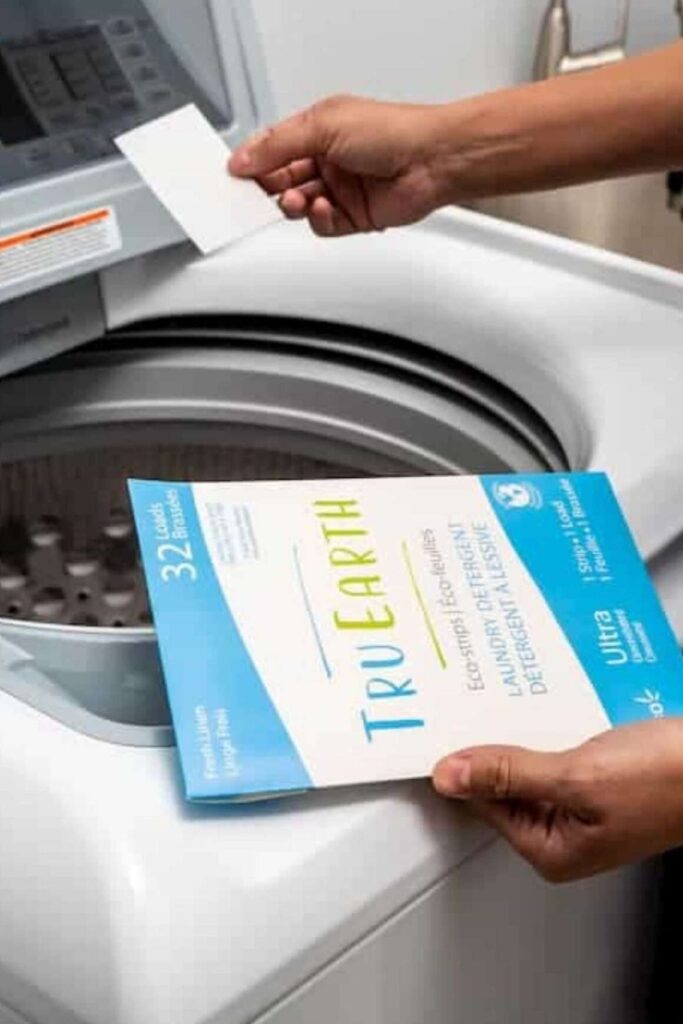 3. choose to reuse:
CHALLENGE: Pick one new disposable products and grab reusable items you can rely on again and again! These will save you money, reduce waste, and save precious resources (like water, energy, etc).
A lot of people think that throwing away paper towels or paper plates is eco-friendly because it 'saves water'.
It makes sense on the surface because throwing away paper plates equals no water being used to clean dishes. Throwing away paper towels means no water being used to wash the rags.
But, that ignores all of the water that goes into the creation of the products. It takes 8 gallons of water to create ONE paper plate, 37 gallons of water to create ONE roll of toilet paper, and 3 liters of water to create ONE liter of bottled water.⁠⠀ ⁠⠀
Water is used in the creation of every single product and in the long run, it saves A LOT of water and resources to reuse the same items over and over again.
Here are a few of my favorite reusable swaps!
earthhero:
I really love these bamboo pot scrubbers and bottle cleaning brush from EarthHero – they can be reused for SO long and at the end of their life, they're fully compostable. They're so much better than plastic sponges that wind up getting disgusting after just a few uses.
Also FYI, EarthHero is a Certified B Corp that's basically an eco-friendly version of Amazon. They boast 175+ brands and thousands of vetted eco-friendly products, plastic free shipping and minimal plastic packaging.
EarthHero is having sales all month long: Use the code EARTHMONTH for 15% off until 4/26. They are protecting 1,000 sq ft of sea turtle habitat through Plastic Oceans non-profit!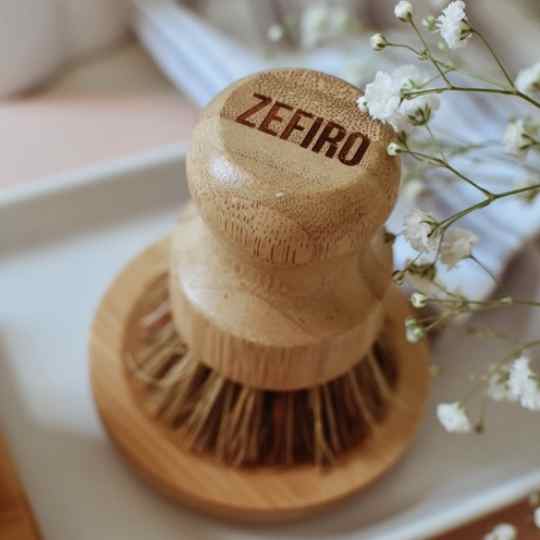 bees wrap:
Kiss plastic wrap goodbye with Bees Wrap: A food wrap that's reusable and fully biodegradable at the end of its life.
The Bee's Wrap Vegan Variety 7 Pack is made using candelilla wax and fantastic for beginners looking to ditch plastic wrap ASAP: It's an ensemble of sizes that will cover dishes, cut veggies and sliced fruits easily.
I also love the Bee's Wrap XXL Roll, which is amazing for wrapping baguette's (especially fresh made ones from the farmers market!).
If you love protecting pollinators, definitely check out the Bee's Wrap Monarch Explorer Pack: It's made in partnership with Nat Geo and is perfect for lunches on the go!
Use the code GOINGZEROWASTE for 20% off your entire order!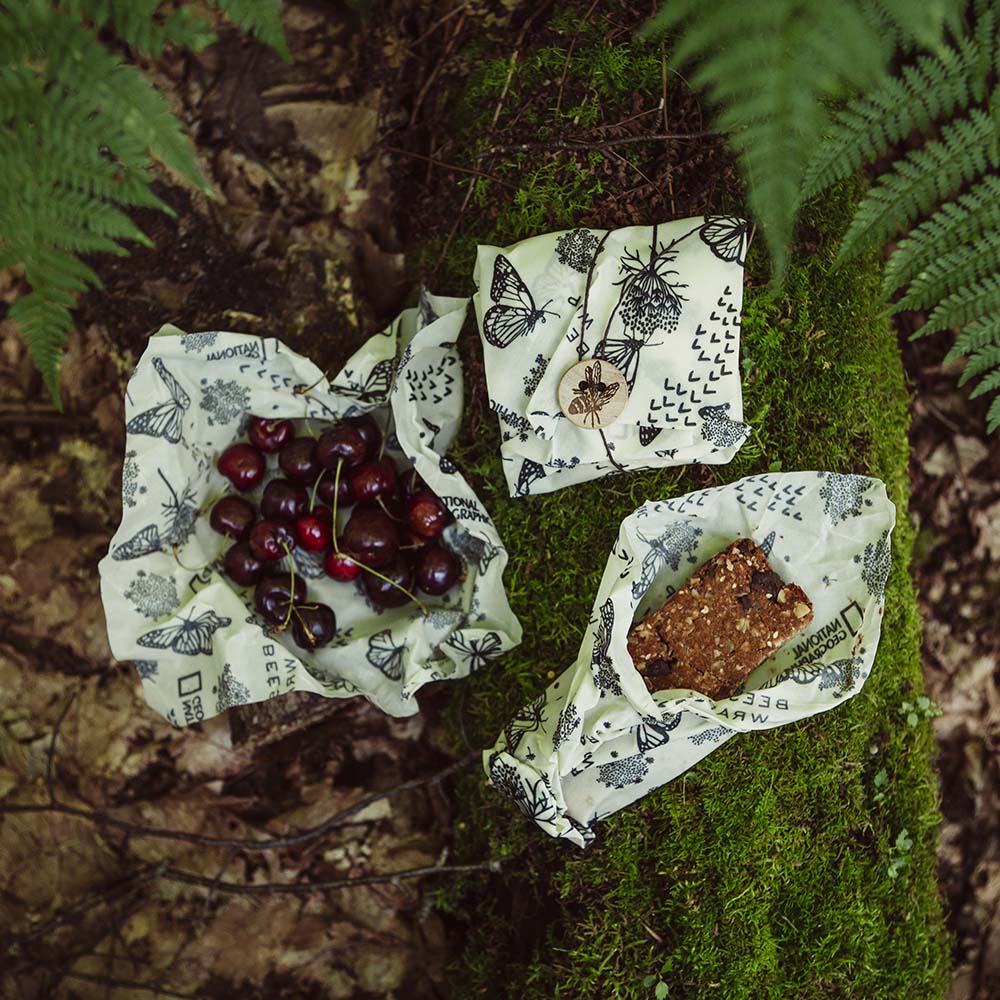 lunette:
Switching to reusable menstrual products has been one of my favorite eco swaps. Not only are menstrual cups more comfortable than tampons, they'll also save you a BUNCH of money.
The average menstruating person could save more than $1,800! Lunette's packaging is completely free of single-use plastics. They medical grade silicone, and switching will also reduce a lot of waste.
This Earth Day, Lunette is doing a BOGO for the first 500 purchases!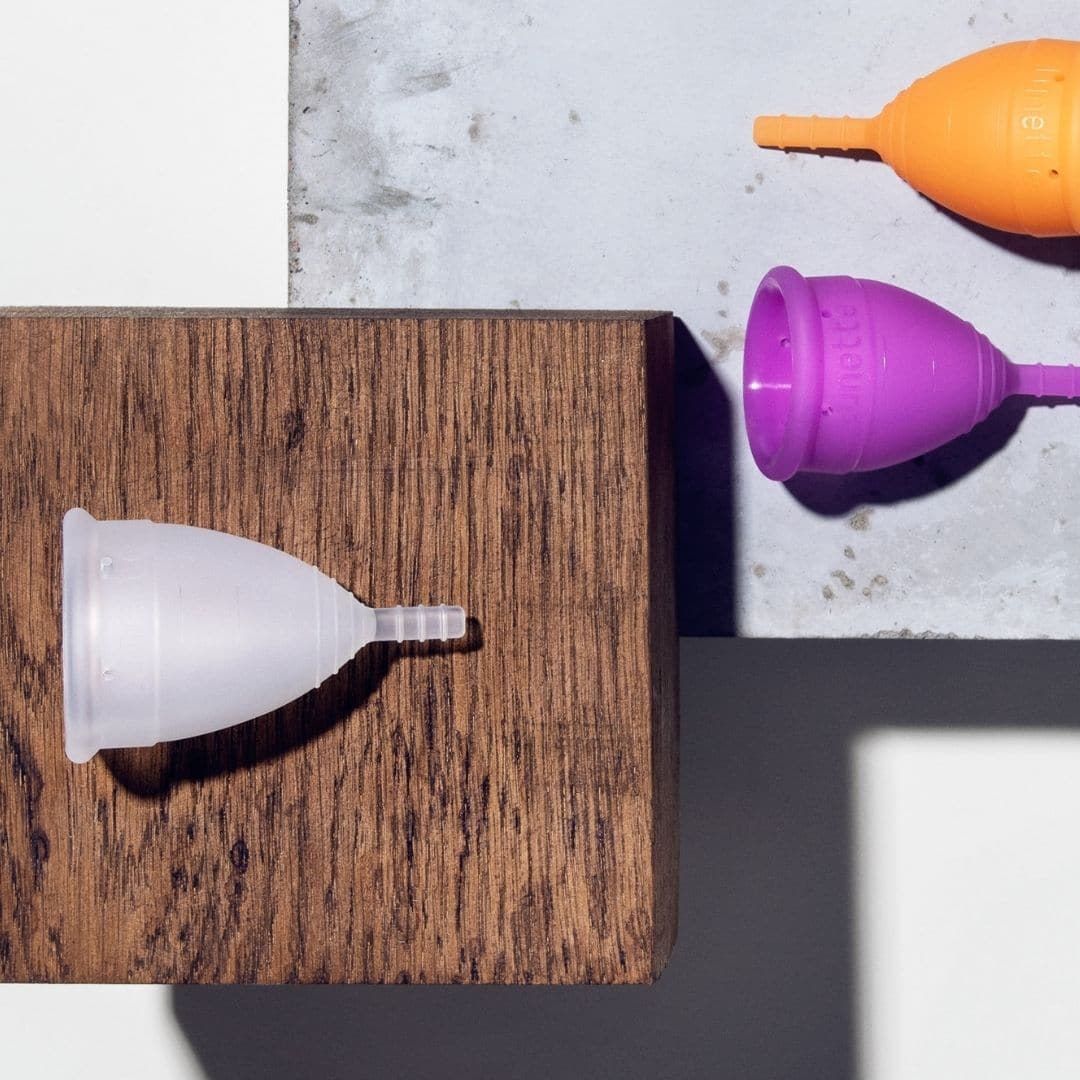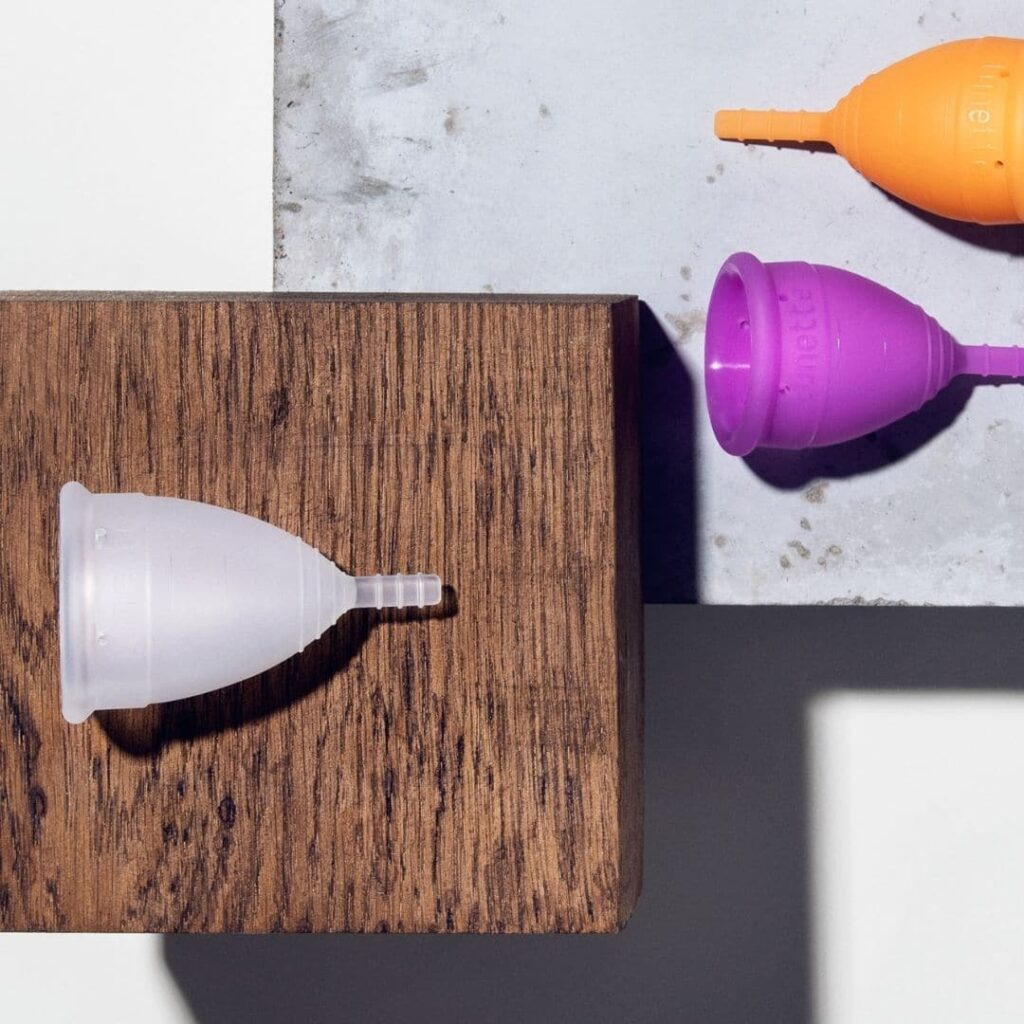 4. talk about the climate crisis:
CHALLENGE: Talk to one new person about climate change this month. Friends and family count too! Just talking about it can lead to change down the line.
Did you know one of the best things you can do for the climate crisis is to simply talk about it?
I was guest lecturing at UC Berkeley, and asked the class, "How many of you care about the climate crisis?" Every single hand in the room shot up. Then I asked, "How many of you have had conversations and spoken about it with your friends and family?" Less than ten hands were up.
One of my personal climate heroes Katharine Hayhoe has a wonderful TedTalk about this, and it's such an easy way to get involved. If you're looking for inspiration or conversation starters check out my blog post how to start the sustainability conversation.
Here are a few brands that can help you start a conversation.
rapt gift wrap
Here's a real conversation starter: Rapt gift wrap. These reusable fabric gift wraps can be used for any occasion and will surely get your family and friends chit chatting.
You can also use them to wrap up a plant based recipe to share with loved ones. Make sure to include the recipe to encourage them to make a plant based recipe in their home too.
These eco-friendly gift wraps are inspired by the centuries-old Japanese tradition of wrapping cloth, furoshiki. They're double the gift: The present and the reusable gift wrap itself!
They have sheets in 4 sizes so it can fit everything from jewelry boxes to boxes of Legos. I love how they also have ribbon, gift tags and accents made from reclaimed ribbon, fabric and yarn.
Use the code EARTHDAY10 for 10% off!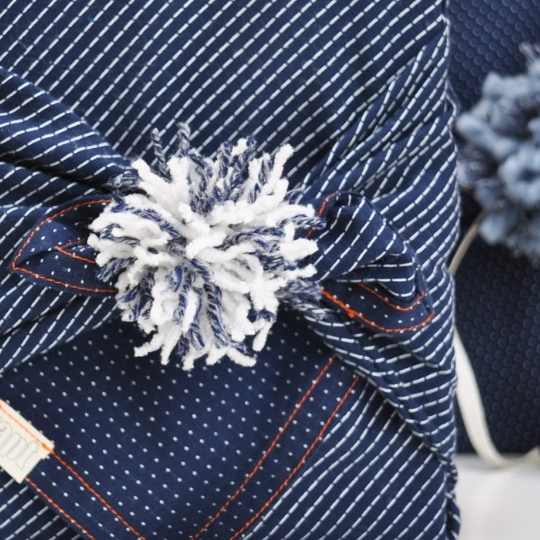 incipio
Social media is a great tool to plug into a like minded community as well as share eco friendly thoughts, ideas, news articles, or even new lifestyle habits.
It's always fun to show your friends and family 'how to' do something. Maybe that's a new DIY all-purpose cleaning recipe, composting, or a delicious plant based recipe like this BOMB vegetarian chili.
What better way to protect your communication device than with a compostable phone case! Incipio recently released Organicore, a line of phone cases and AirPods made from plant-based materials.
Even better, for every purchase in April, they're planting five trees! It's in partnership with Eden Projects, a non-profit focused on specialized reforestation and creating jobs to end poverty.
Use the code ZeroWaste for 25% off at checkout!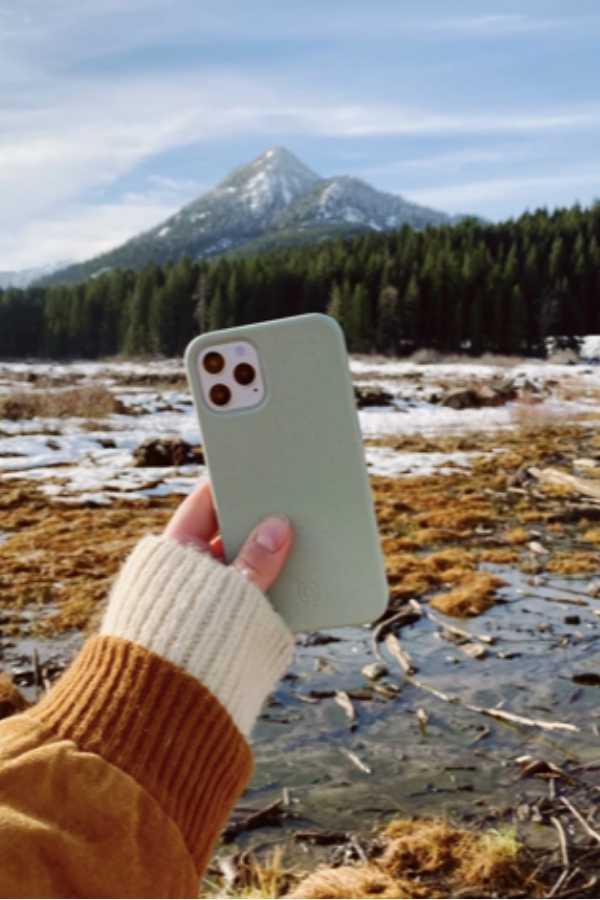 5. upcycle before recycling:
CHALLENGE: Before tossing something into the recycling bin, see if there's a way to upcycle it into something useful. You can upcycle yogurt cups into seed starters, milk cartons into bird feeders, etc. Get creative!
Before you recycle an item, it's always a good idea to see if you can extend its life. Upcycling actually increases the value of an item, whereas recycling slowly decreases the quality of certain materials (aka plastic) over time.
So many items are constantly being created to meet consumer demand. With only 9% of plastic actually getting recycled, and China not taking our trash anymore, it's better to just reuse what we DO have.
Plus, trust me when I say, you're bound to run into an item you just cannot recycle. In those situations, ask yourself "can I upcycle this into something useful?"
Here are some of my blog posts about upcycling to inspire you:
These are some innovative brands who really know how to upcycle.
laughing frog studio:
These beautiful jewelry pieces from Laughing Frog Studio are made from upcycled silverware: Yes you read that right. Every piece is made by hand and is entirely unique.
Silverware is something that possesses unlimited creative possibilities, so just tossing it out is such a waste. Laughing Frog Studio takes unwanted silverware and repurposes them into these valuable pieces that can be worn for generations.
Laughing Frog Studio tries to really utilize every piece – including those from the "scrap bins". They make everything from earrings to belt buckles using vintage silverware (but you'd never know it unless they didn't tell you)!
Use the code goingzero10 for a discount at checkout!
haverhill:
Haverhill's Terra Collection is made locally in Rhode Island with recycled solid 14k gold and sustainably grown emeralds and sapphires. The emerald represents land and the sapphire represents ocean: Perfect for Earth Day!
These special pieces are designed to be worn a long time – they're extremely durable so you can even wear them while sleeping, showering, or exercising!
I also LOVE that 10% of the purchase price for the Terra Collection will be donated to The Nature Conservancy, a global environmental nonprofit working to create a world where people and nature can thrive.
Use the code ZEROWASTE15 for a discount at checkout!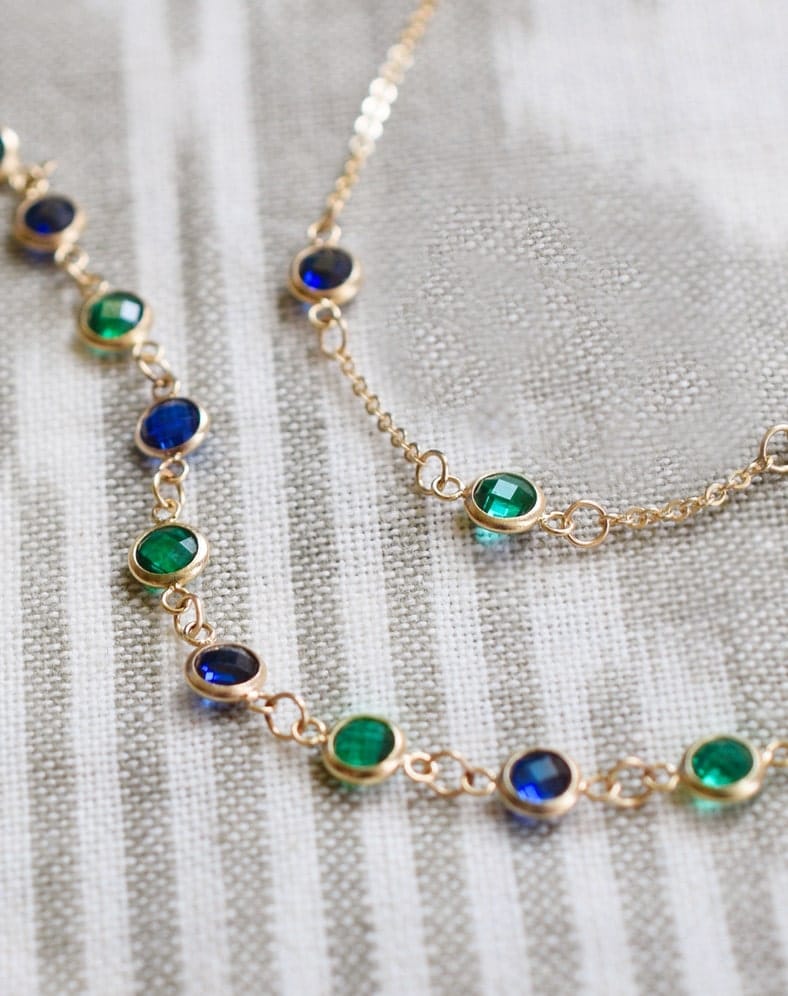 6. spend some time outdoors:
CHALLENGE: Grab a few friends and head out into nature to enjoy a plant-based picnic! Or, enjoy a jog or bike through a beautiful park.
Having fun doesn't have to harm the environment! I find the best eco-friendly activities tend to involve getting into nature and just appreciating all the bounty this planet has to offer.
Try hosting a mini plant-based picnic for you and a few friends (or hey, a significant other works too – make it romantic).
I also love going on nature walks, hikes and biking under trees! Have you ever tried plogging? It's a combination of jogging and picking up litter – totally recommend it.
It's important to reconnect with the planet so we remember WHY we're protecting it to begin with. And I can't think of a better time to do this than Earth Day itself.
These brands that make getting outdoors ten times easier.
lolea sangria:
Lolea Sangria is the perfect choice for a fun picnic outdoors because their bottles are specifically made to be resealed and reused! Unlike so many wine bottles, this is far from a one-time use product: Use it to store homemade lemonade, water or even iced tea.
On top of being reusable, their sangrias and wines are 100% vegan, gluten-free and all-natural. I really love their Lolea N1 Sangria, if I'm being honest: Think red wine, Mediterranean citrus, and a touch of cinnamon – delicious!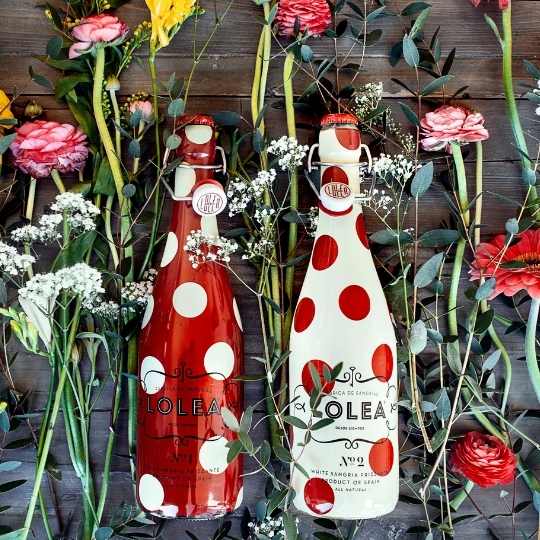 bearaby:
Picture this: It's your turn to pick the movie. You choose an environmental documentary and snuggle with with Bearaby Tree Napper. This weighted blanket is silky-soft, highly breathable, and can be used in the warm summer months.
It's made from 100% biodegradable Tencel – which makes it the most sustainable cooling weighted blanket on the market!
Even cooler, Bearaby's first 1,000 customers who purchase a Tree Napper from Earth Day onwards will be designated their own tree in the recently-planted Bearaby forest in Uganda. In partnership with EcoMatcher, customers can track their tree on an ongoing basis!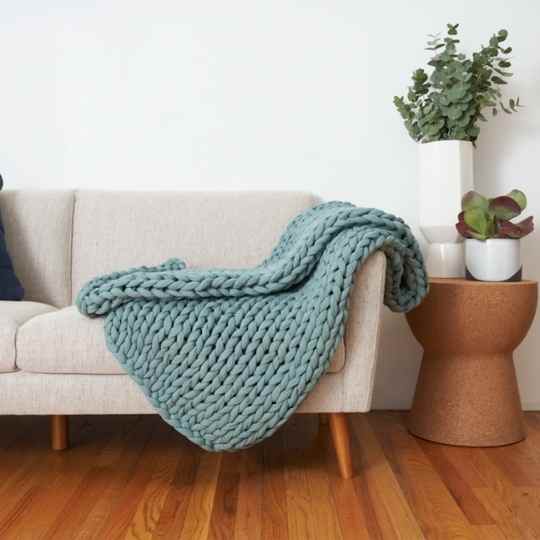 satva
Get outside and move your body in Satva's organic activewear. There's nothing like exercising outdoors and feeling the breeze and sun on your skin!
Satva's activewear collection utilizes organic cotton and recycled polyester, so you can feel good and do good at the same time. Their cotton is GOTS certified and their products are produced in Fair Trade certified factories.
They don't use any pesticides, harsh chemicals, heavy metals, toxic waxes, or bleach & sulfur and only natural, low impact dyes. Could you get a more perfect fit for plogging?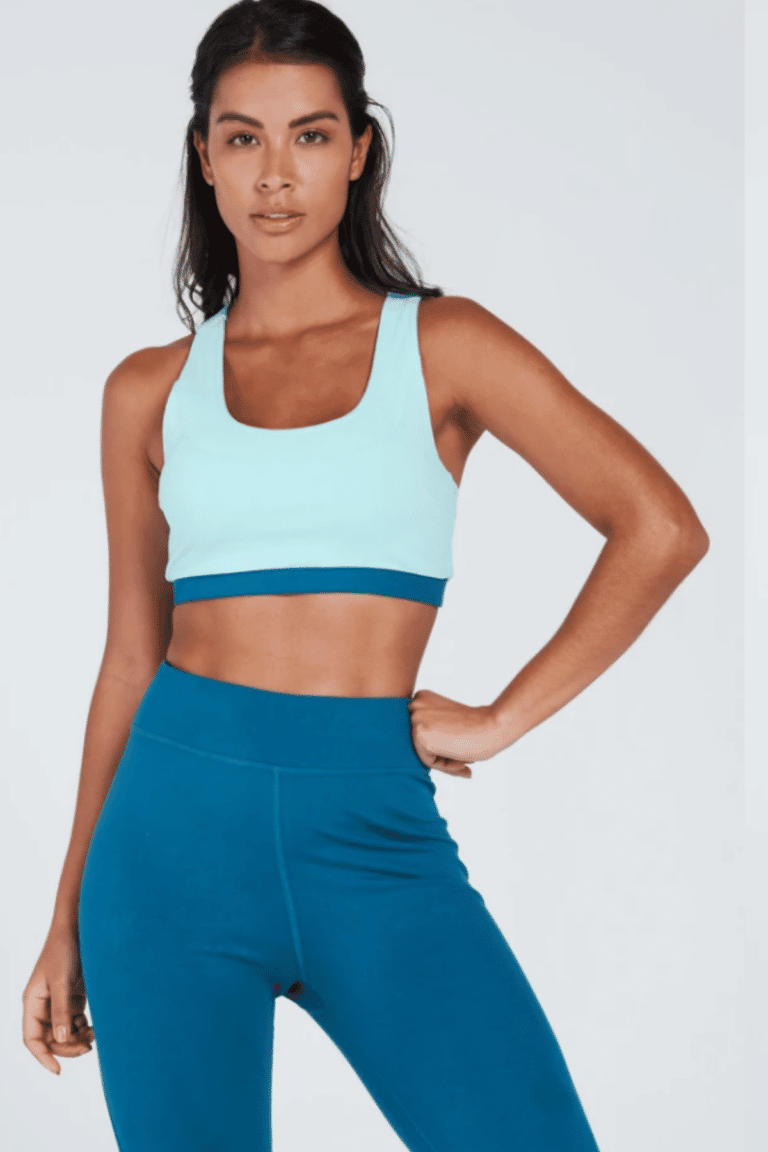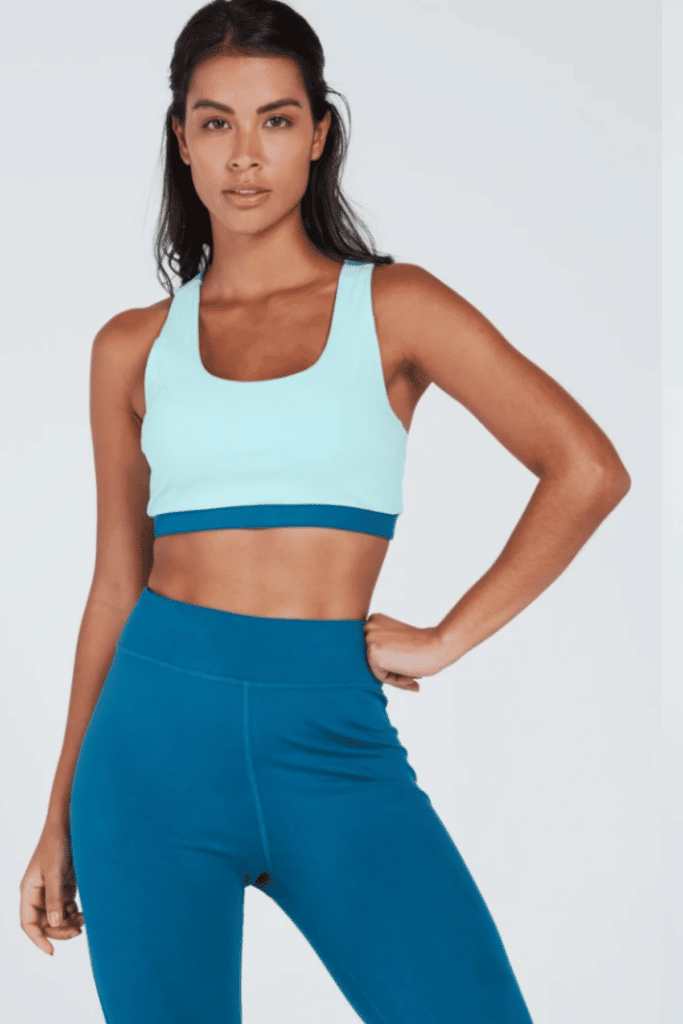 7. buy less, buy better:
CHALLENGE: Next time you see something you want to buy, make a note to wait 30 Days to ensure it's something you REALLY want.
Have you noticed that things don't seem to last as long as they used to? We can chalk a lot of that up to planned obsolesce. It's wrecking our environment and wallets.
Manufacturers make things cheaply with poor materials which leads to them breaking quickly. They make it so it's difficult or more expensive to repair that item than it is to buy a new one. We also see this with technology, where software is designed to slow down to encourage you to upgrade sooner that you need to.
It may be an initial investment up front, but choosing higher quality items that can be reused, repaired, and built to last will save you money over time and is better for the plant!
When something is built to last, it's called planned durability, as opposed to planned obsolescence.
Planned durability means less resources and energy are wasted throughout the life of the product – and it keeps it from ending up in a landfill somewhere much longer.
We need more items that are made for the long run if we want to get past this consumer culture, which goes right in hand with throw-away disposal culture too. Items that last years can be reused again and again, which means you won't need a replacement any time soon.
tek brushes:
If you need a new hair brush, you've got to check out Tek Brushes. They're a Certified B Corp which means they meet a strict standard for social and environmental practices.
Their high quality brushes are handmade in Italy, and crafted from 100% FSC®-certified wood, and this brush is plastic-free and certified vegan by VeganOk. These wooden pins are great if you have medium to long hair and for reducing static.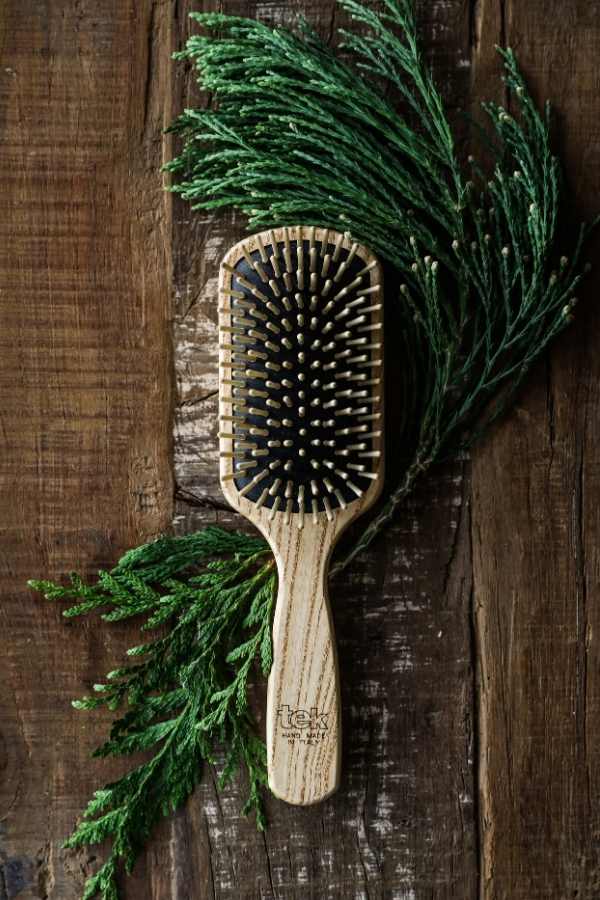 enviroklenz:
EnviroKlenz offers an energy efficient system that uses hospital-grade technology to guarantee the air in your home stays as clean as possible. And trust me, it's built to last.
The fully-recyclable air cartridge is made up of three earth minerals that are all sustainably sourced. There's no additives or fillers, and never tested on animals. Their Mobile Air System is small, quiet, made in the U.S. and they offer a five-year warranty! I always look for items that offer good warranties because that ensures quality manufacturing.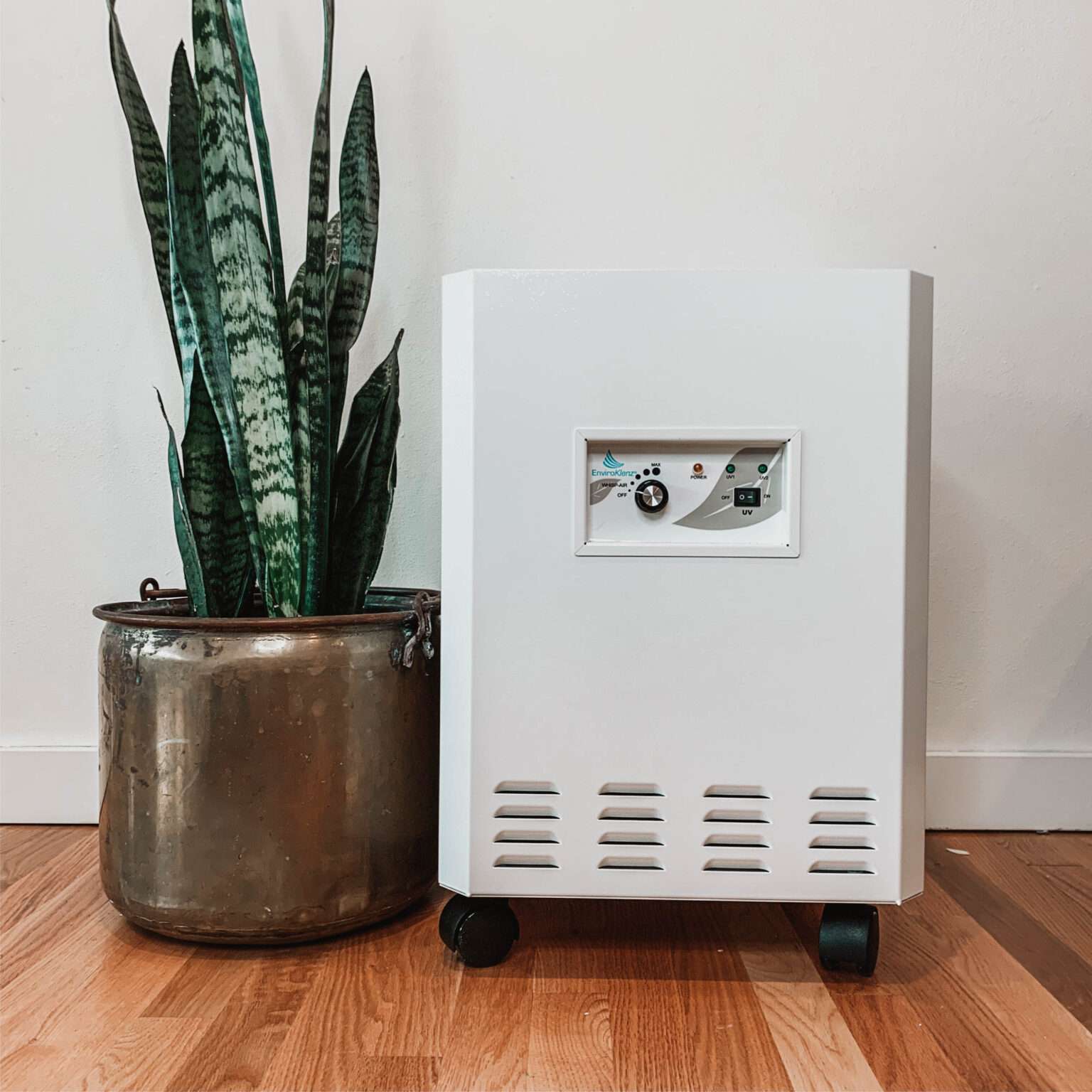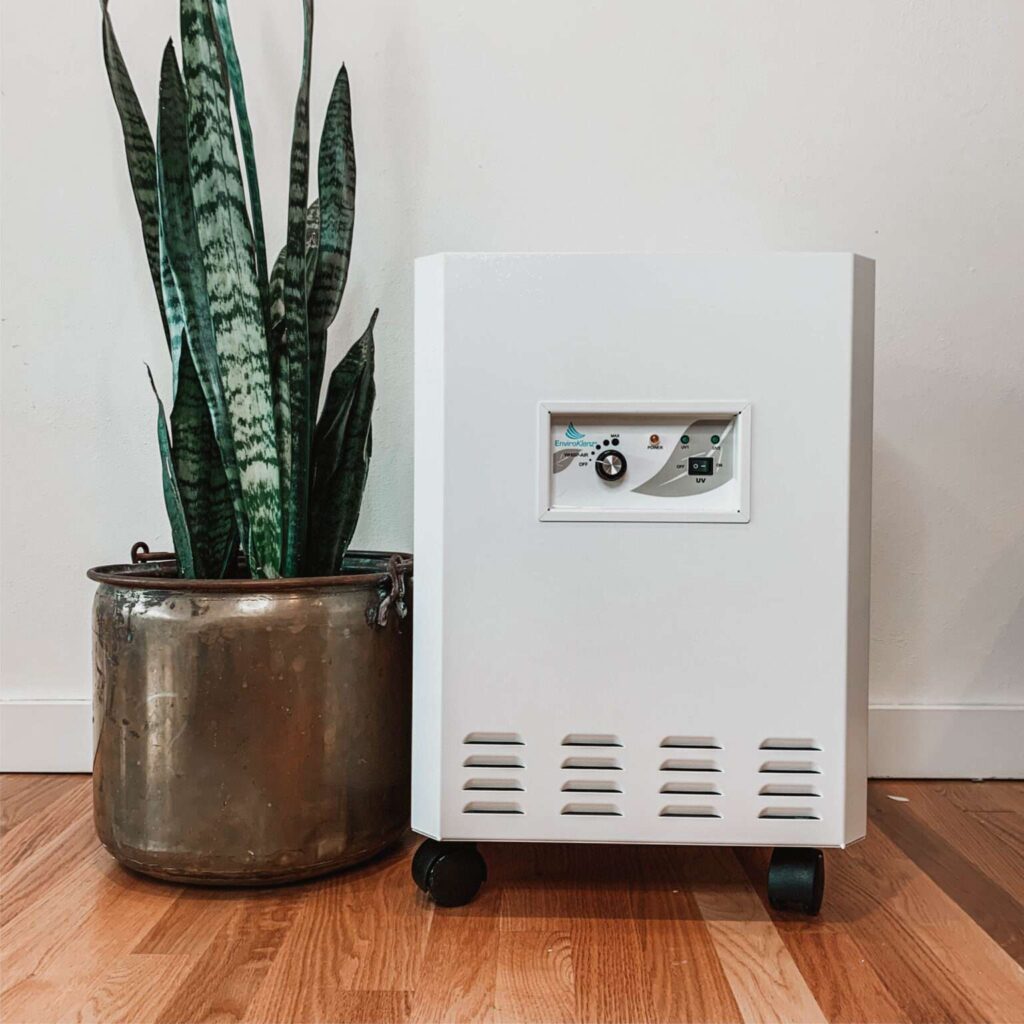 nisolo:
I have several pairs of Nisolo shoes and am blown away by their quality and ability to be repaired.
They're a certified B Corp and meet the highest standards of verified social and environmental responsibility. 100% Living Wages, 0% Net Carbon.
Every Nisolo purchase ensures a living wage to 100% of the people creating products throughout their supply chain. Nisolo offsets 100% of thir carbon emissions, and verified by Climate Neutral Certification.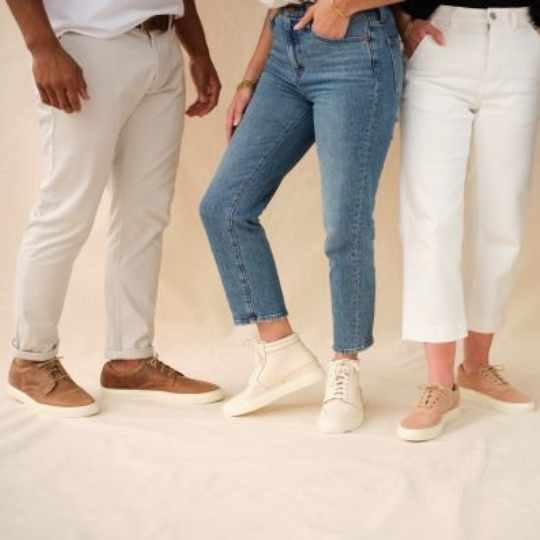 8. go out and get active
CHALLENGE: Raise your voice and get involved. Send and email or a post card to your representative about environmental legislation this week.
Perhaps one of the biggest things you can do for the planet (Earth Day and every day) is to become an environmental activist and raise your voice. Nothing will change or get better if we don't speak up about it!
While voting in big presidential elections absolutely matter, we should also be voting on a local level: Those local elections matter because they'll be representing you and your state! It's much harder to get things done on a local scale if you don't have like-minded people in office.
I recently did a live stream all about legislation because I believe using our voices and demanding change is one of the most important things we can do.
I recommend checking out your local .gov, finding a board or commission, and emailing with an idea or a plan. You can also search for bills on any topic (like the environment) to support on projects.propublica.org – so you're in the loop on what's being passed or considered.
Here are some blog posts about environmental activism to motivate you:
How are you celebrating Earth Day this year?