Zero Waste Challenge Day 3: Pack a Picnic
June 3, 2016 | Kathryn Kellogg
Last Updated on April 4, 2020
Picnicking is one of my favorite things to do when the weather is nice.
I love spending the day outside, and it's just bonus to sit on a blanket, kick back, and chow down on finger food.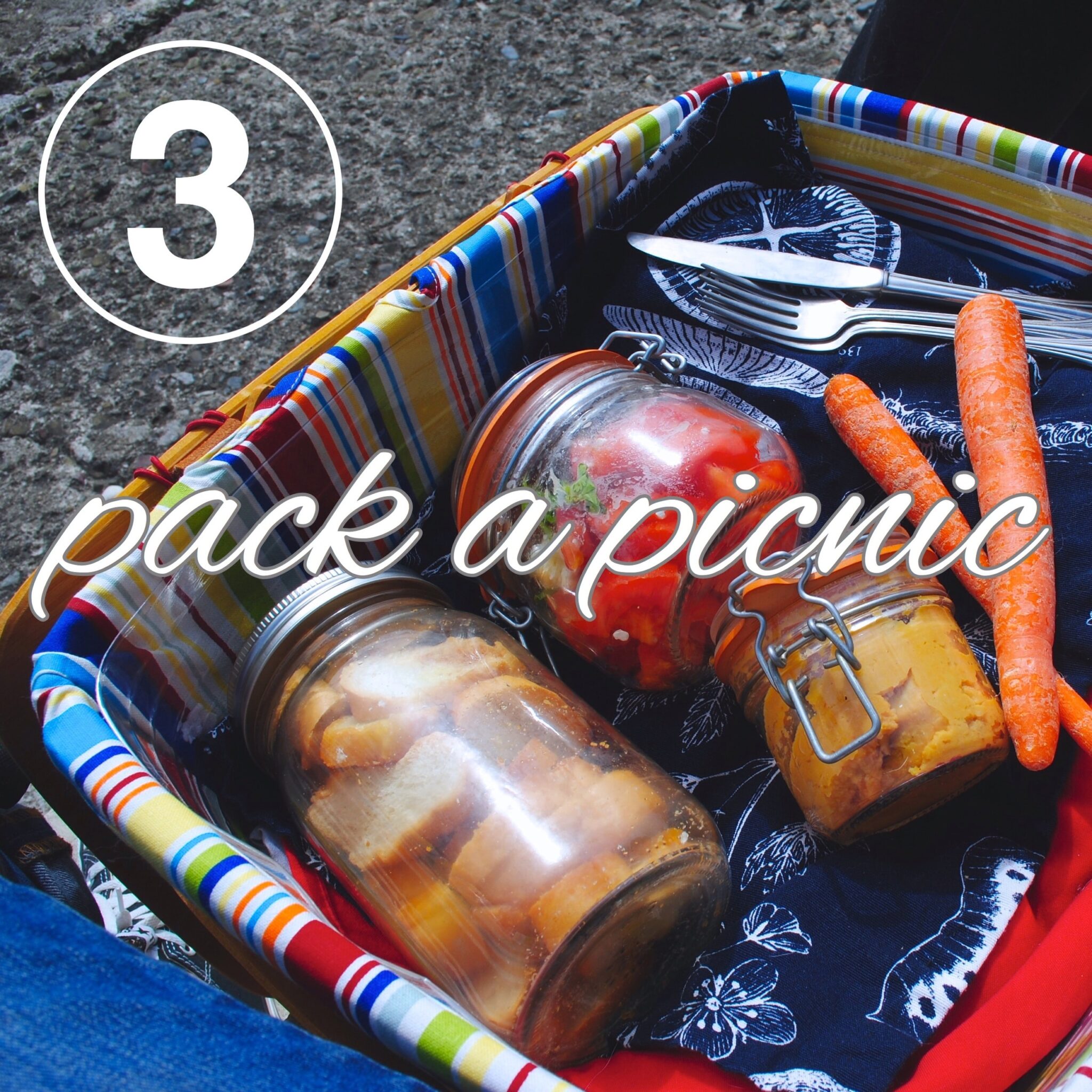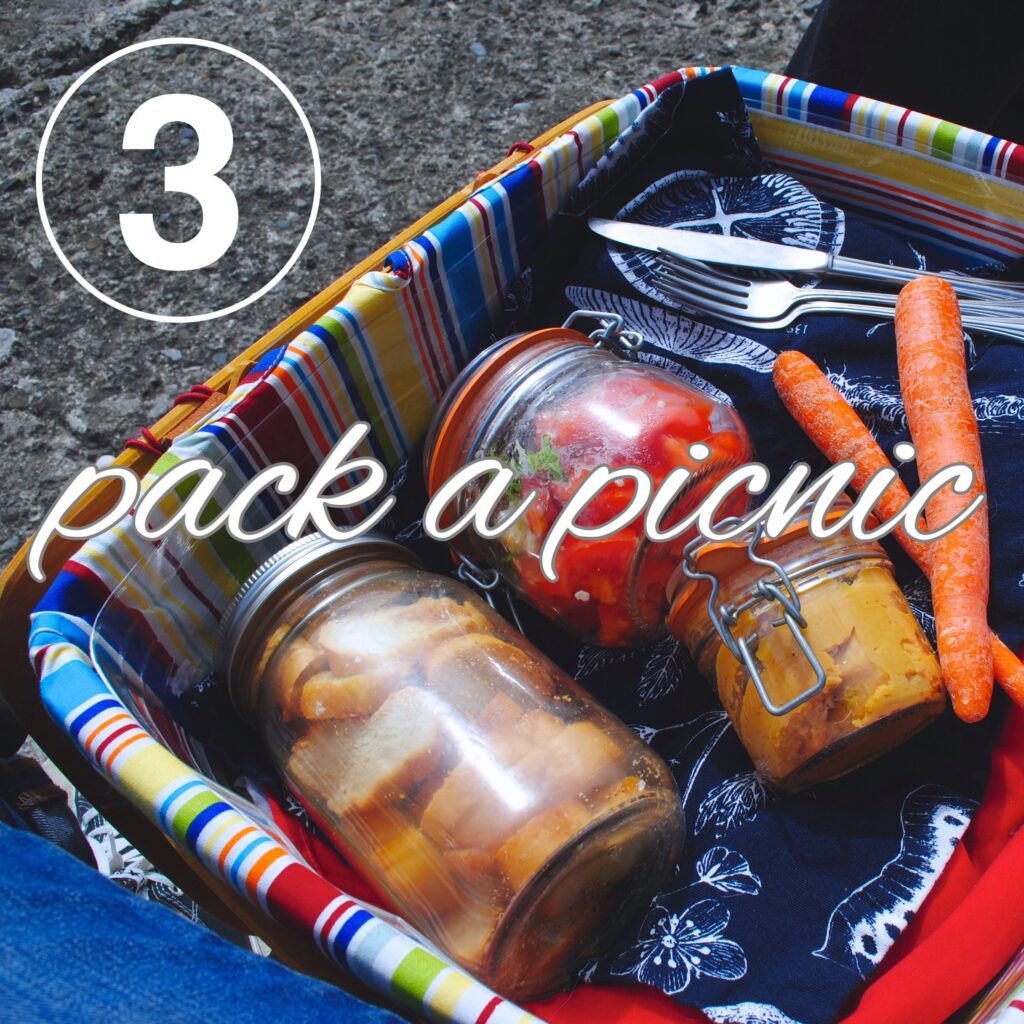 I recently did an article with A Greener Future on picnicking.
Disposable food and beverage packaging are some of the top offenders for litter.
The thought of bringing something disposable on a picnic had never even crossed my mind.
As a house warming present, my mom sent me a decked out picnic basket. 
Inside was a blanket and a set of four plates, cups, and silverware. The items were plastic, but they were still reusable.
I grew up with a family picnic basket just like this one. We would always pack our treats in reusable tupperware.
So, today I want to challenge you to do the same! Ditch single-use items in lieu of reuseables.
Pack a delicious picnic at home.
I really like to do an antipasto platter. It takes seconds to pack and it's all finger food!
Veggies: I like to cut up slices of bell peppers, cucumbers, and carrots. Throw in some tomatoes, cauliflower or broccoli. Bring them layered in a mason jar or snapware.
Dip: Hummus is always a favorite here!
Fruit: It's berry season! I buy my berries from the farmers market in my own mason jar. They're ready for transport. Or if you're feeding a crowd, you can't go wrong with watermelon.
Meat & Cheese: If you eat meat and cheese, head down to your local deli. They'll be more than happy to put it in your own container. Once again – it's ready to go!
Bread: A lot of grocery stores and deli's have bins filled with rolls and bagels. Grab some rolls in your own cloth bag and you are ready to party!
Dessert: C is for cookie and that's good enough for me…. always cookies. Which are probably my favorite food. Oatmeal or peanut butter or oatmeal peanut butter! I'd just avoid chocolate so it doesn't melt.
Drinks: a reusable water bottle is a must, but I prefer champagne at picnics.
Remember to compost your scraps and wine/champagne cork, take home all of your reusables, and leave the area looking nicer than when you got there.
Will you be picnicking this season? What are some of your favorite picnic treats?