40+ Eco-Friendly Stocking Stuffers
December 6, 2019 | Kathryn Kellogg
Last Updated on August 18, 2022
Stockings are my absolute FAVORITE part of Christmas. I know, that might sound nuts, but growing up I looked forward to my stocking the most.
My stocking was normally filled with gift cards and chocolate, and I mean… what could be better than that!?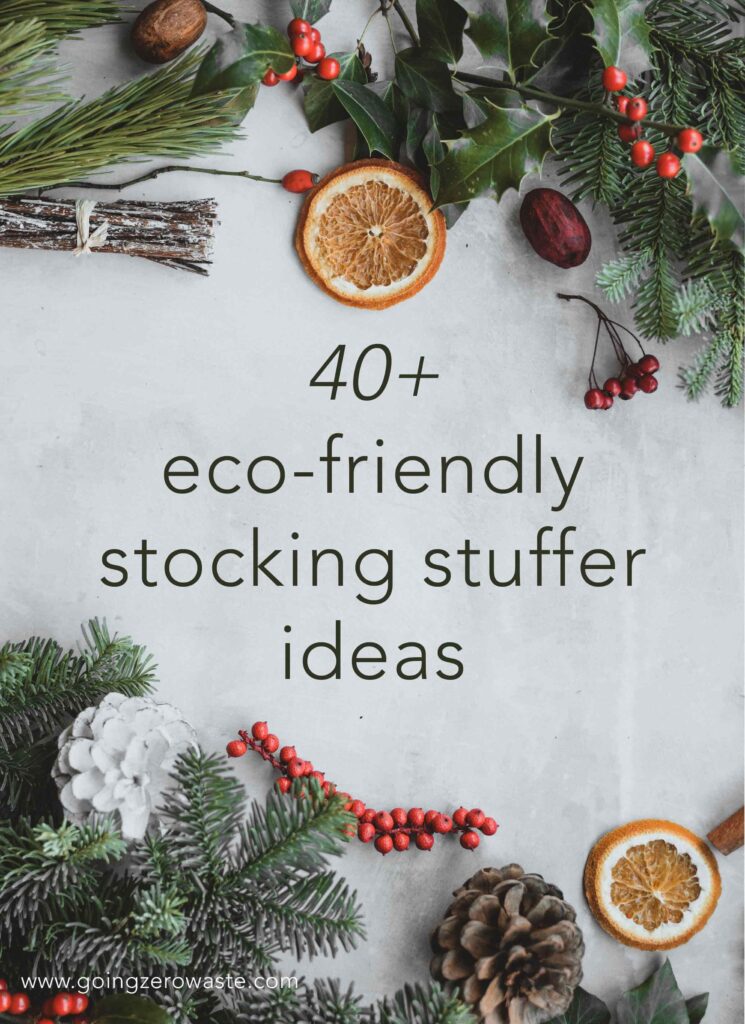 This post was sponsored. Some of the links below are affiliate links for more information please see my disclosure policy.
A lot of conventional stocking stuffers involve quite a bit of plastic or are trinkets and gadgets that often find their way to the landfill.
You can avoid that this year by choosing a few sustainable stocking stuffers instead! And, don't feel like you have to buy a BUNCH of stuffers, I find that 5-7 is the perfect amount.
If you're in need of some zero waste stocking stuffers inspiration, I've got you covered with 40 ideas. I've arranged them by price so you can get something perfect for everyone on your list.
20 Gifts Under $20

36 Gifts Under $50

40+ Gifts Under $80
And, if you're looking for larger gifts to put under the tree check out my 2019 GZW Gift Guide!
---
20 gifts $20 and under
---
36 gifts $50 and under
---
gifts $80 and under
Which stocking stuffer did you like best? Be sure to check out my 2019 Gift Guide which contains larger gifts, and one of my most popular posts 50 Experience Gifts. How are you keeping Christmas low waste this year?