Zero Waste Meal Plan Week 1
July 24, 2016 | Kathryn Kellogg
Last Updated on September 11, 2020
Y'all have been loving my rough meal plans on insta. After I go to the farmers market I take a picture of my bounty and then tell you what I'm planning on doing with all of that gorgeous produce.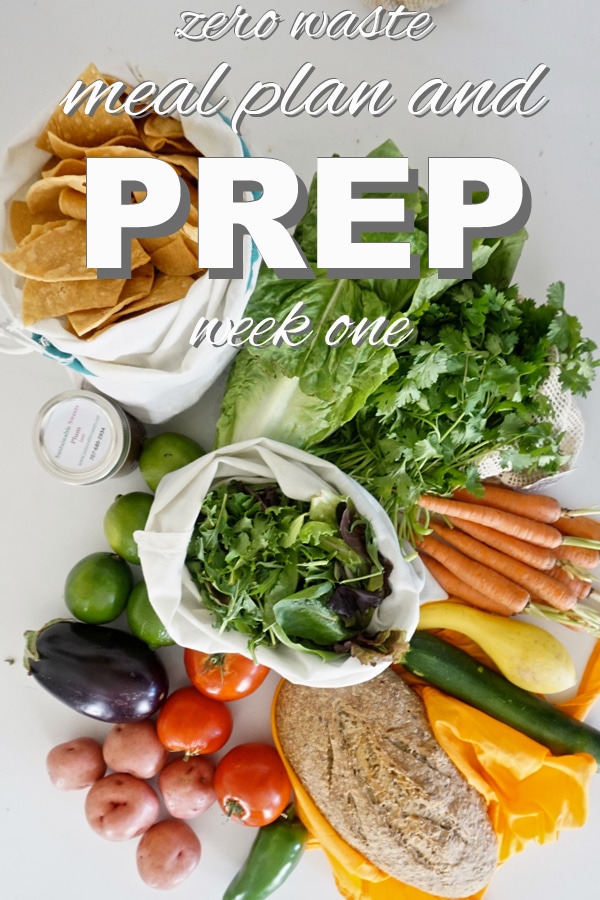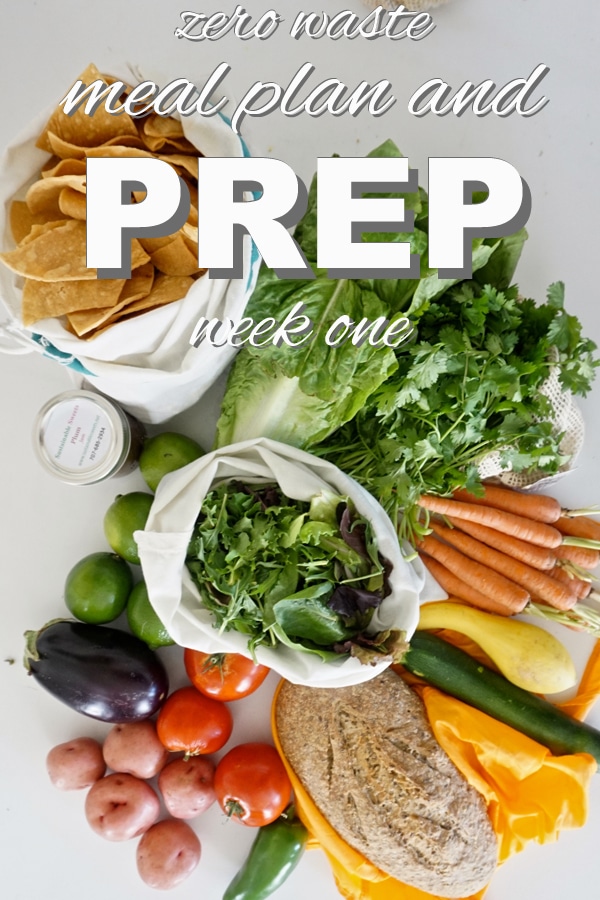 Most of the time it's really simple stuff – like nachos. You know I love my nachos. I thought it'd be fun to try and do weekly posts about my meal plans. Then I can see some recurring themes and try to shoot video and make posts about some of my favorite seasonal recipes.
We're going to also talk about my food budget. I try to buy everything local, organic, and without packaging on a budget of $60 a week. I go bulk shopping once a month and that shopping trip kinda messes up the $60 a week budget. So, it works out better to say $250 a month of two people. But, since we're doing this weekly –
Week 1
First things first, I got wayyyyyyy too carried away last week. So, I have a lot of leftover produce. All of it looks great though. It matters how you store your produce to keep it looking fresh.
step one: inventory
Before going grocery shopping you should always see what you have left in your fridge and try and make a plan to eat that first.
I have the broccoli, cucumber, peppers, radishes, cilantro, eggs, and basil leftover from last week.
I prep radishes to throw into salads and they last quite a while in the fridge. Cilantro lasts a long time if you keep it like cut flowers in your fridge. And, we don't eat eggs very often so that carton will last us almost the month. I'll bring the carton back after we've finished with it.
step two: budgets
Set a budget. I try not to spend over $30 at the farmers market for a weeks full of produce. Granted if I have a lot left over from the previous week, I can buy a couple more special items. I don't buy specialty items very often due to budgets, but occasionally it's fun to splurge!
step three: shop
Shop till you drop!
Ok, so not really but this is what I bought this week.
$7 Bread: I typically make bread, but they were selling it without any packaging and I couldn't resist hauling a delicious loaf home. I slice it almost all the way through, wrap it in the orange reusable bag from bagpodz and then place it in a pillowcase inside the crisper in my freezer.
$4 Jam: I only buy jam once or twice a year. But, I am definitely looking forward to toast this week!
$1 Red Potatoes
$2.50 Tortilla chips
$1 Limes and Jalepeno
$10 Romaine, Tomatoes, Squash, Zucchini, Carrots, Cilantro and Arugula
Total: $25.50
step four: plan
Breakfast: Toast with Jam, Bagels with Mayo and Tomatoes, Plain Bagels, Freezer Smoothies with Almonds/Granola
Lunch: PB&J, Farmers Market Salads, Roasted Veggie Sandwiches, Quinoa and Veggie Bake
Dinner: Margherita Pizza, Nachos, Caesar Salad and Pasta, Fajitas with Rice and Beans, Fried Rice, Burgers
step five: prep
I'm not very good at executing step five. But, I will probably make some salsa this week, it's why I have hordes of cilantro. And, whenever I make veggie burgers I always make extra and keep them in the freezer so I have them on hand.
We make a lot of really simple meals that can be tossed together quickly. A lot of them have the same ingredients, so if I'm roasting veggies I always roast a little more than necessary for tomorrows lunch.
What are you planning for this week?