Why You Should Switch To Eco Friendly Shampoo
October 13, 2021 | Guest Post
Last Updated on February 1, 2023
Most people don't realize that they can help the environment simply by reworking their hair care routine. Switching to an eco friendly shampoo not only worked for my hair, but it also eliminated harmful product ingredients that could be detrimental to my health. I have found that you can easily change a few products to become an eco-conscious consumer or zero-waste beginner.
You may feel that finding an environmentally-safe hair care product is a daunting task. Trust me, I know. And while there are many eco-friendly items on the market, not all of them work well or they may not work for your specific hair type.
The good thing about sustainable shampoo is that it's versatile. Even if you have the most rebellious head of hair, I can guarantee there's at least one plastic free shampoo out there that will meet your needs.
what is environmentally friendly shampoo?
Eco friendly shampoo comes from natural ingredients and uses environmentally friendly packaging like paper, cardboard, refillable bottles or 100% recycled materials. The shampoo itself is free from synthetic and harmful chemicals such as sulfate and parabens that are commonly found in commercial shampoo. You will find that sustainable shampoos come in various forms, like shampoo bars and liquid shampoo.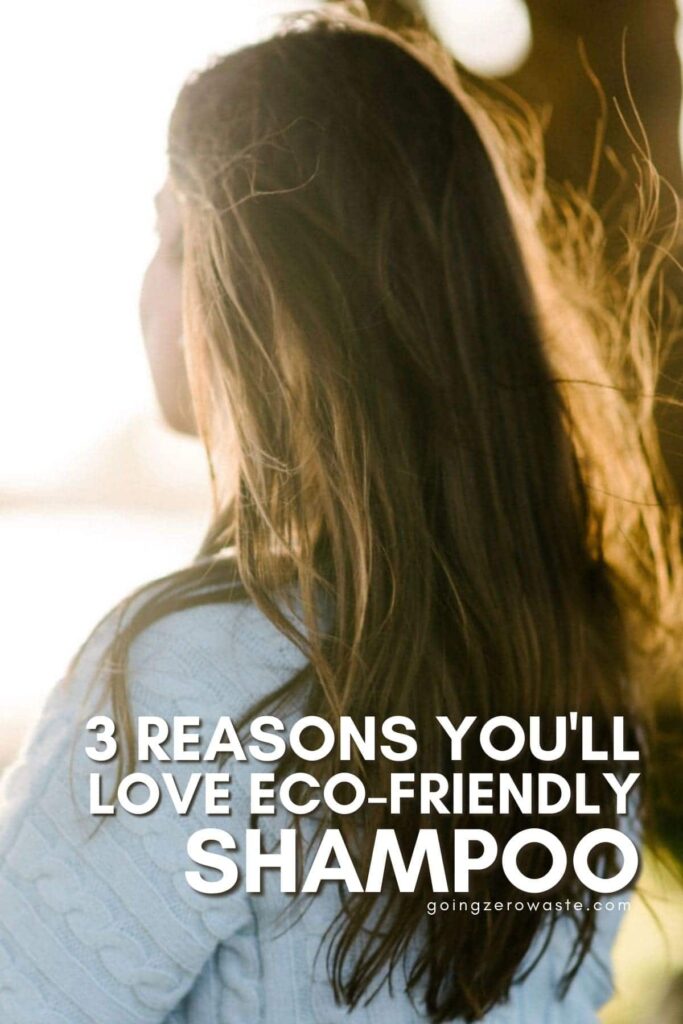 the benefits of switching to eco friendly shampoo
Eco-friendly shampoo is good for your hair, and it's great for the environment. Here are a few reasons why you should consider making the switch:
it uses natural ingredients
The harsh chemicals in regular shampoo strip your hair of its natural oils. The result? Dry and brittle strands that don't grow as fast and break easily. Sustainable shampoos eliminate all the harmful ingredients and use mostly natural extracts to cleanse and condition your hair without removing too much oil.
These non-toxic products leave behind beeswax, royal jelly extract, honey, cocoa butter, or shea butter which is great for nourishing dry hair. They also contain essential nutrients like Vitamin B5 for long-term conditioning benefits. Or they utilize argan oil, a brilliant product for restoring shine and elasticity to dry and damaged hair.
If you're looking to grow those locks, look for plastic free shampoo with aloe vera. This natural plant ingredient promotes hair growth.
There are a wide variety of formulations available for every hair type that you can try out to see what works best (and which scent you like!)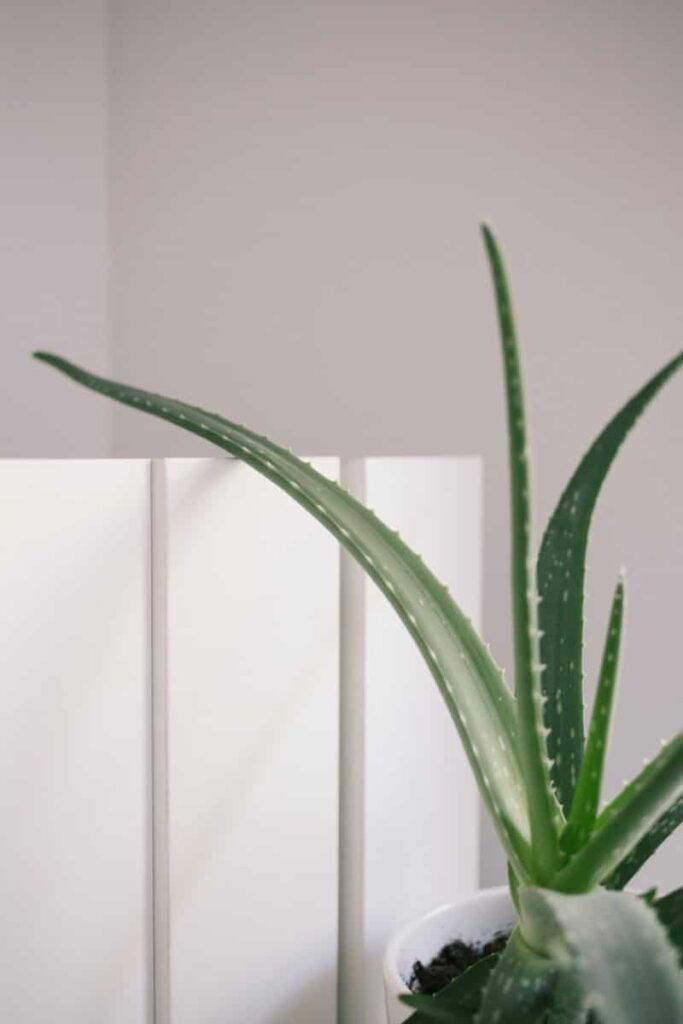 sustainable shampoo 
Zero waste shampoo helps maintain hair color longer since it does not contain synthetic chemicals. Parabens are a type of synthetic chemical used as a preservative in shampoos to extend their shelf-life. Sulfates, too, are a common additive in shampoo, which makes it lather and leaves the hair feeling glossy. If used frequently, however, these can remove color from your hair and strip out natural oils from your scalp.
Using eco friendly shampoo on a regular basis can leave you with healthy hair that has better manageability, lesser frizz, and split ends. It's especially important to use them if you dye or bleach your hair frequently.
reduce plastic use
Zero waste shampoo bars are a great alternative to shampoo in plastic bottles. Using them helps reduce plastic waste because shampoo bars come in paper and cardboard packaging. Because they are solid like soap, shampoo bars are travel-friendly and space-saving.
While shampoo bars are completely plastic-free, liquid shampoo can still be an environmentally friendly option. For example, Rhyme & Reason's environmentally friendly shampoo is packed in containers that are made from the world's first 100% recycled material.
You can also try a refill scheme or a shampoo bar. While you're finishing your conventional shampoo, don't forget to always recycle those shampoo and conditioner bottles. This is still one area where you can still make a positive impact on the planet.
downsides to plastic free shampoo
The price! Some organic shampoos cost more than regular ones, but there are also so many eco-friendly options on the market. In fact, the number of products has increased so dramatically in recent years- there's bound to be an option within your budget​!
But, one of the BEST things about focusing on a more eco-friendly shower routine is that you're probably washing your hair less often.
Washing your hair every day really isn't good for it. 'Essentially, the less you wash your hair, the less you'll need to wash your hair. If you gradually reduce the number of times you wash each week, you'll find over time your hair will need to be cleaned less frequently, but will still continue to look and feel healthy.' (source)
So, while these organic shampoos might be pricier upfront you can feel good about the ingredients you're using on your hair and their effect on our water tables when washed down the drain. Plus, now that you're shampooing less often, you'll get more time back in your day and use less product. So, you might just say, the whole thing comes out to a wash – get it?
You can train your hair to last longer between washes. The good news is that refillable shampoos also last longer. (My Plaine shampoo lasted for five months!)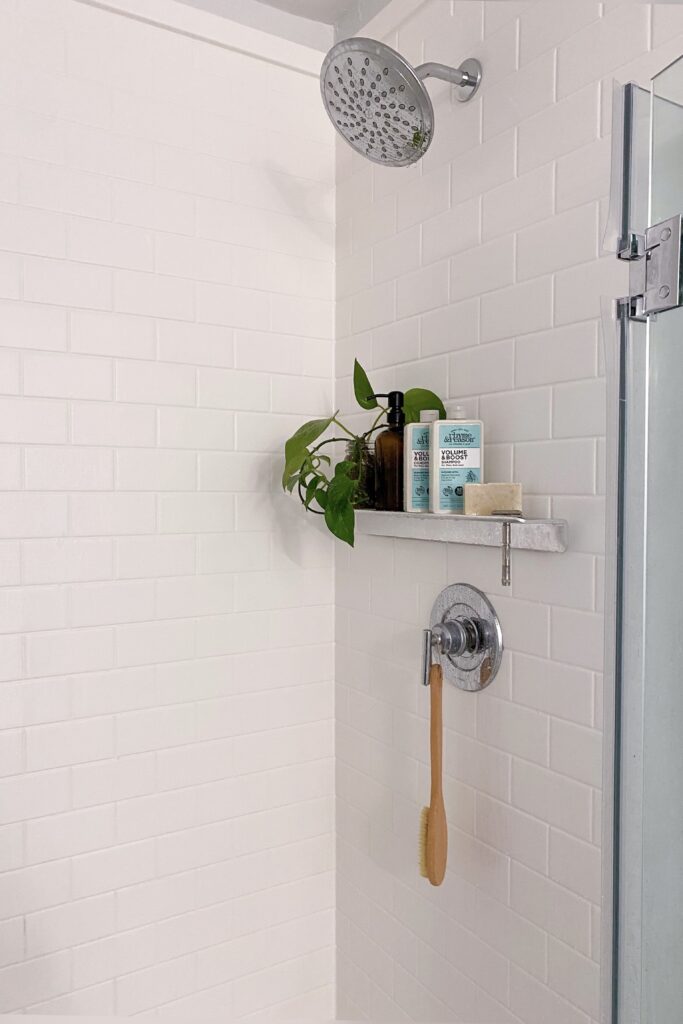 zero waste shampoo faq
Where can I find eco friendly shampoo?
With the wide variety of hair care products available on the market, choosing one shampoo out of many can be challenging if you don't know where to look. Online retailers are the easiest way. However, there are many eco-friendly businesses out there. Usually, the stores that are known for selling organic and eco-friendly products also carry sustainable hair care. There could be one just around your block!
Are all shampoo bars sulfate and paraben-free?
Shampoo bars have a rich, creamy lather that is gentle enough for daily use and rinses clean. This means your hair won't end up coated in a buildup of chemicals, unlike other shampoos.

However, not all shampoo bars are free from synthetic chemicals, so make sure to check the ingredients on the label or the manufacturer's website.
How often do you need to wash your hair with sustainable shampoo?
People with curly, wavy or afro styles normally wash their hair every 4-5 days. If you have straight hair, wash your hair every 3-4 days. People with very oily scalps may need to wash their hair every 2-3 days.
People that don't use any harsh chemicals or dyes, (like semi-permanent or temporary hair colors) can stretch this time to 5-7 days.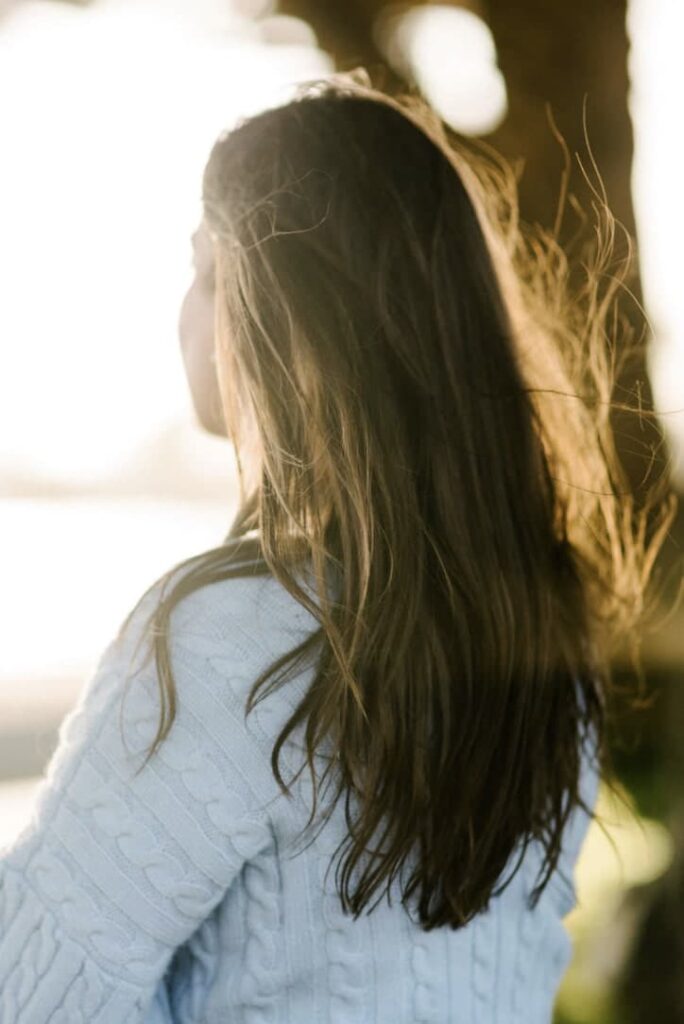 Make the switch
Switching to eco friendly shampoo is easy and convenient, thanks to its wide availability and popularity. You don't need to compromise on the quality of your hair care routine since there are many shampoo brands available that offer sulfate-free formulations with natural ingredients.
My top pick is Rhyme & Reason which is conveniently available at Target!