Why use an eco-friendly toothbrush?
April 4, 2022 | nicolebarker va
Last Updated on November 11, 2022
Eco-friendly toothbrushes are made out of sustainable materials like bamboo or recycled plastics. They're also often packaged in recyclable or compostable materials. This means that when you're done with it, you can just toss it in the compost pile and it will break down naturally.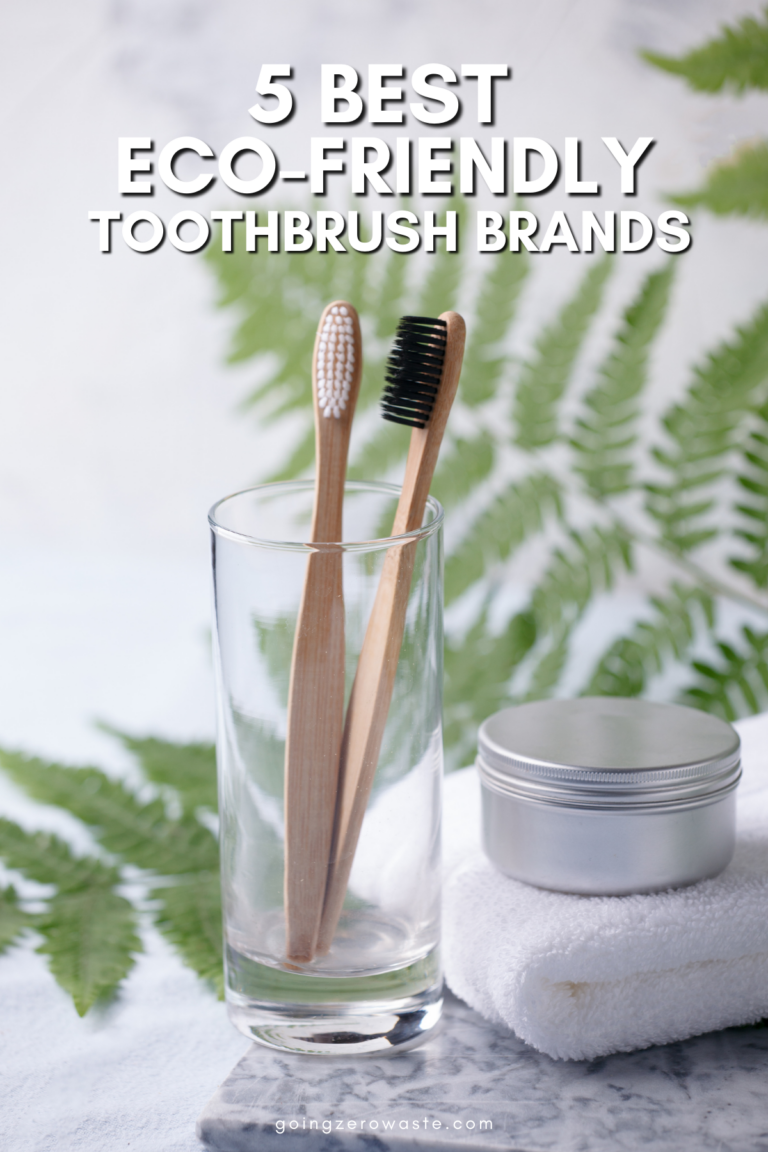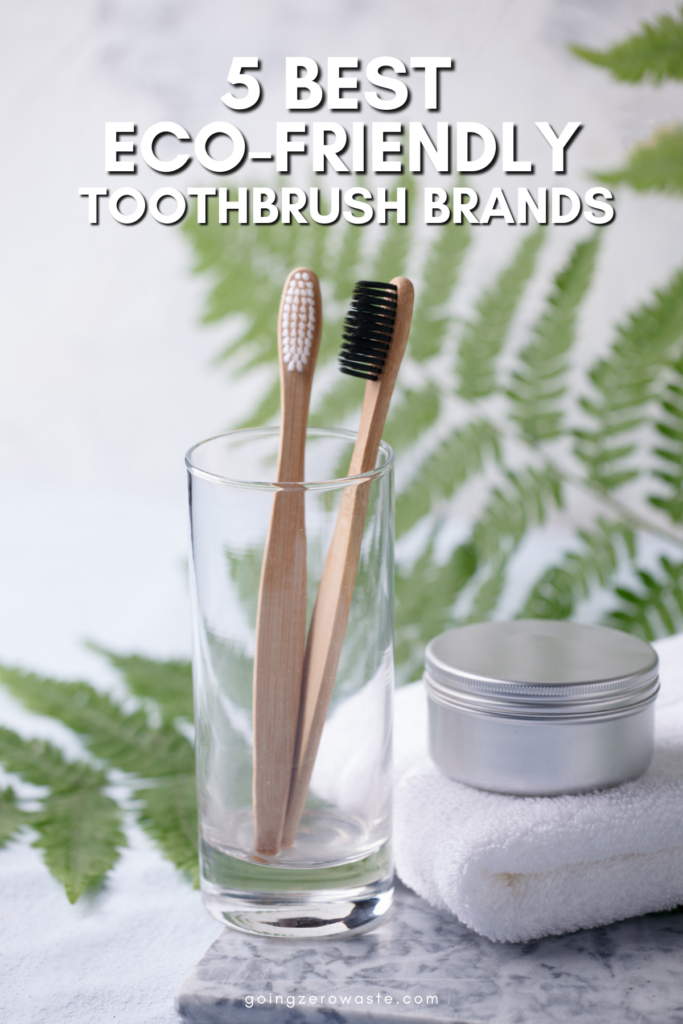 The great thing about eco-friendly toothbrushes is that they work just as well as regular single-use toothbrushes, but don't have the same negative environmental impact – in every Hawaii beach cleanup, as many as 100 plastic toothbrushes are picked up!
If you're looking to make your bathroom routine a little more eco-friendly, switching to an eco-friendly toothbrush is a great place to start!
the origins of the traditional toothbrush
When traditional toothbrushes started being mass-produced in the late 1800s and early 1900s, they were made out of bone, wood and coarse animal hair. However, these materials broke down quickly and the animal hair -gross- retained too much bacteria.
It wasn't until 1938 that nylon bristles were introduced, and plastic handles didn't come into the picture until much later.
Nowadays, most toothbrushes are made almost entirely of plastic. And while we've gotten better at recycling plastic over the years, only about 8 percent of what is put in the recycling bin is actually recycled. That is a tiny fraction of what we assume is being recycled! Toothbrushes in particular are not recycled.
It's been estimated that around one billion toothbrushes are produced every year! That's a lot of toothbrushes, that will end up in a landfill or worse- in our oceans. It's terrible for the environment!
Before you read on, I recommend watching this short film ‌I worked on with Brush with Bamboo: The Life of a Toothbrush.
so, what are the benefits of using an eco-friendly toothbrush?
Well, the most obvious benefit is that they won't pollute the environment. Eco-friendly toothbrushes are made out of sustainable materials, so when you're done with them, you can just compost them or recycle them.
Another benefit of eco-friendly toothbrushes is that they often come with better designs. Many bamboo toothbrushes, for example, often have a smaller head and softer bristles, which makes them better for your teeth and gums.
Finally, using an eco-friendly toothbrush can help raise awareness about the importance of sustainability. In your home, you can be a model for sustainable living, and hopefully inspire others to make more eco-friendly choices in their own lives.
5 great toothbrush brands
So, now that you know all about eco-friendly toothbrushes, what should you look for when choosing one? Here are five toothbrush brands that are definitely worth checking out.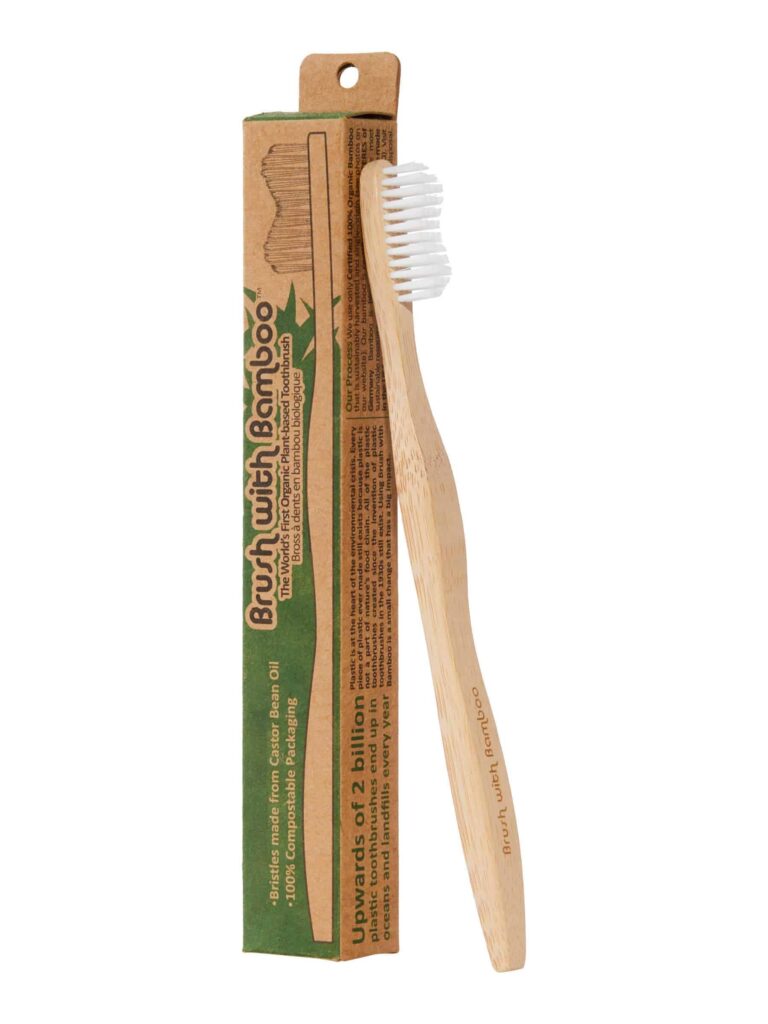 Popular eco-friendly toothbrush brand
Made out of Moso bamboo, which is a type of bamboo that's known for its strength and durability
USDA Certified 100% Biobased Bristles
Verified BPA-Free, Vegan, Non-GMO, Gluten-Free and Non-toxic
Compostable packaging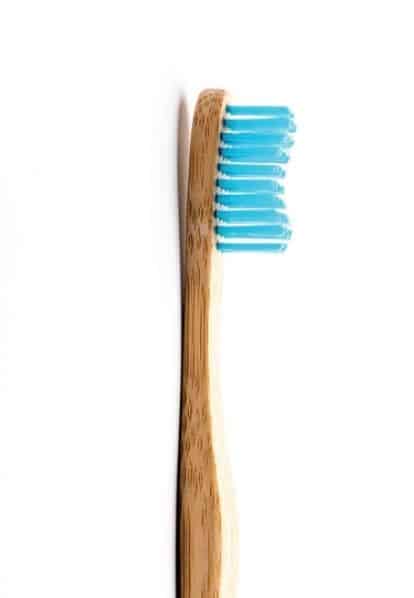 Eco-friendly toothbrush brand based in Sweden
Cut plastic usage by 88% with their electrical toothbrush bamboo head
Subscription service to replace toothbrush every 3 months
Humble Smile Foundation conducts oral health outreach projects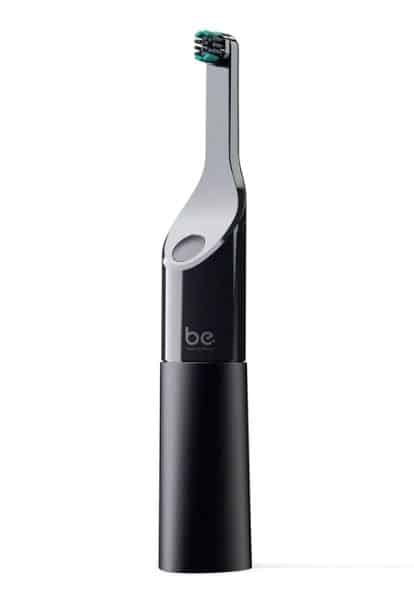 A toothbrush company on a mission to make sustainable living easy
Their Be. Brush is the world's first battery-free oscillating toothbrush, an alternative to battery-hungry electric brushes
Climate-neutral company
1% of their revenue goes to initiatives that give back to environmental nonprofits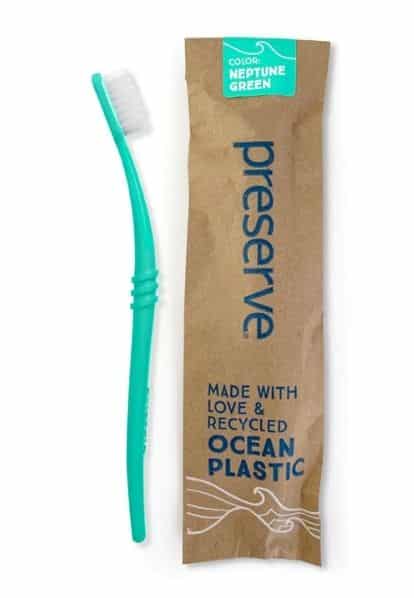 A toothbrush company with a mission to reduce waste
Made in the USA with recycled materials
Recyclable packaging
Low-impact, stylish everyday products
Takeback program Gimme 5 collects and transforms #5 plastic to Preserve products, closing the product lifecycle loop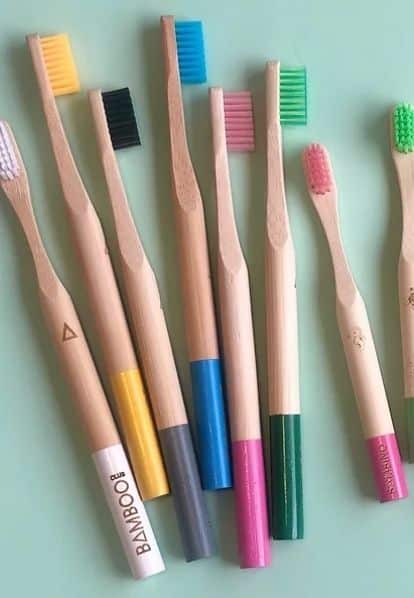 An eco-friendly toothbrush subscription service
Choose from a variety of colors
Bamboo toothbrushes delivered to your door every 8 weeks
The bamboo is FSC certified and the bristles are nylon-4, a type of eco-friendly plastic
Bambino Club for kids
Packaging is recyclable and compostable
final thoughts
In conclusion, eco-friendly toothbrushes are a great option for people who want to do their part to protect the environment. They're made out of sustainable materials, they're recyclable or compostable, and they often come with better designs. And best of all, they're gentle on your teeth and gums.
So, next time you're in the market for a new toothbrush, consider switching to an eco-friendly option. You'll be doing your teeth, your gums, and the environment a favor.
To properly dispose of your toothbrush, check to see if your municipality has a recycling program for plastics. If not, you can always compost your bamboo toothbrushes at home. It is also important that you remove the head and bristles of your toothbrush from the handle before disposing of it, as these are made of different materials and will need to be recycled separately.
faqs
do eco-friendly toothbrushes really work?
Yes, eco-friendly toothbrushes work just as well as traditional toothbrushes. They may have softer bristles, but they're still effective at removing plaque and bacteria from your teeth and gums.
are bamboo toothbrushes better for the environment?
Bamboo toothbrushes are a good option for people who want to reduce their impact on the environment. It's a sustainable material, and it's biodegradable. Bamboo, unlike wood, also grows quickly and doesn't require any pesticides or fertilizers. So, using a bamboo toothbrush is a good way to reduce your carbon footprint.
are bamboo toothbrushes really eco friendly?
Yes, bamboo toothbrushes are really eco friendly, as long as you buy them from a reputable brand. The toothbrushes listed in this article are brands you can trust. They source their bamboo ethically and sustainably – not from forests where pandas live or inhabit. Always double check for FSC certified bamboo, as this means it comes from well managed forests.
how long do bamboo toothbrushes last?
Bamboo toothbrushes typically last around 3 months, the same as a regular toothbrush. Both should be replaced when the bristles start to fray or upon the recommendation of your dentist.