7 Places to Resell Your Clothes Online
November 23, 2020 | Kathryn Kellogg
Last Updated on November 25, 2020
Looking to clean out your closet? Don't just donate – resell! Here are 7 of best places to sell your clothes online.
Yes, you can do it from the comfort of your own home via the internet making this an easy way to earn some extra cash and prevent textile waste from going to the landfill.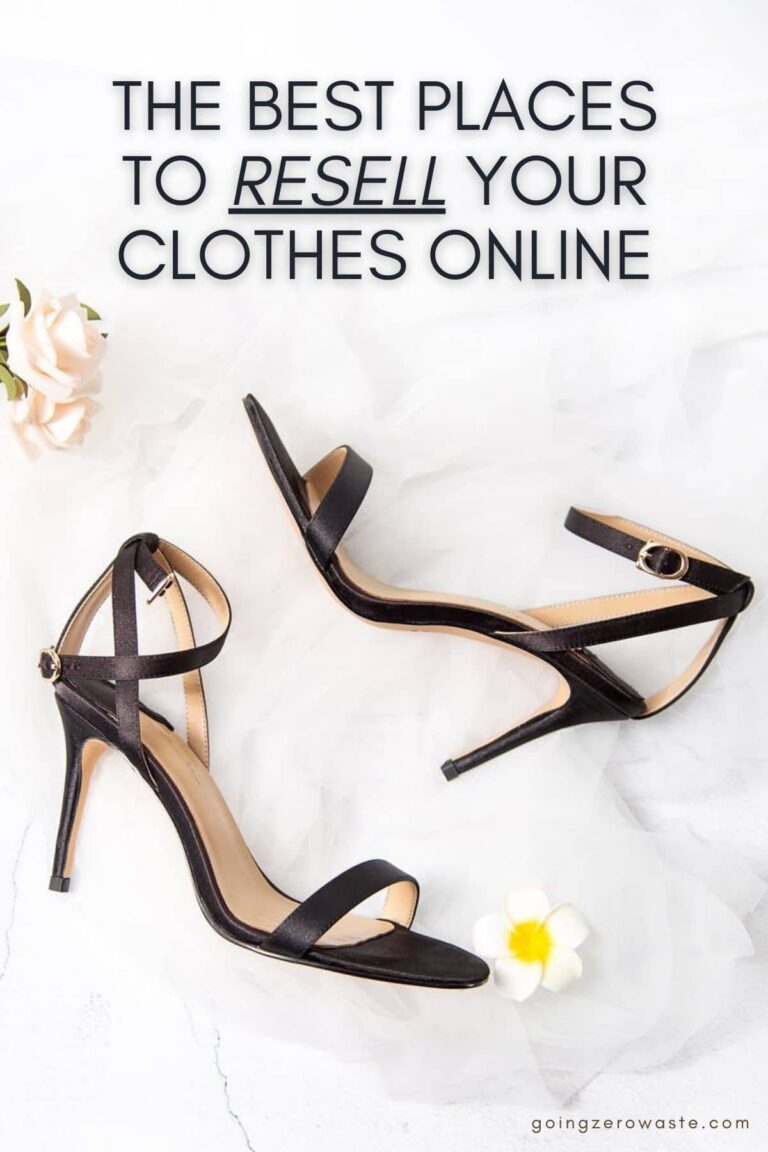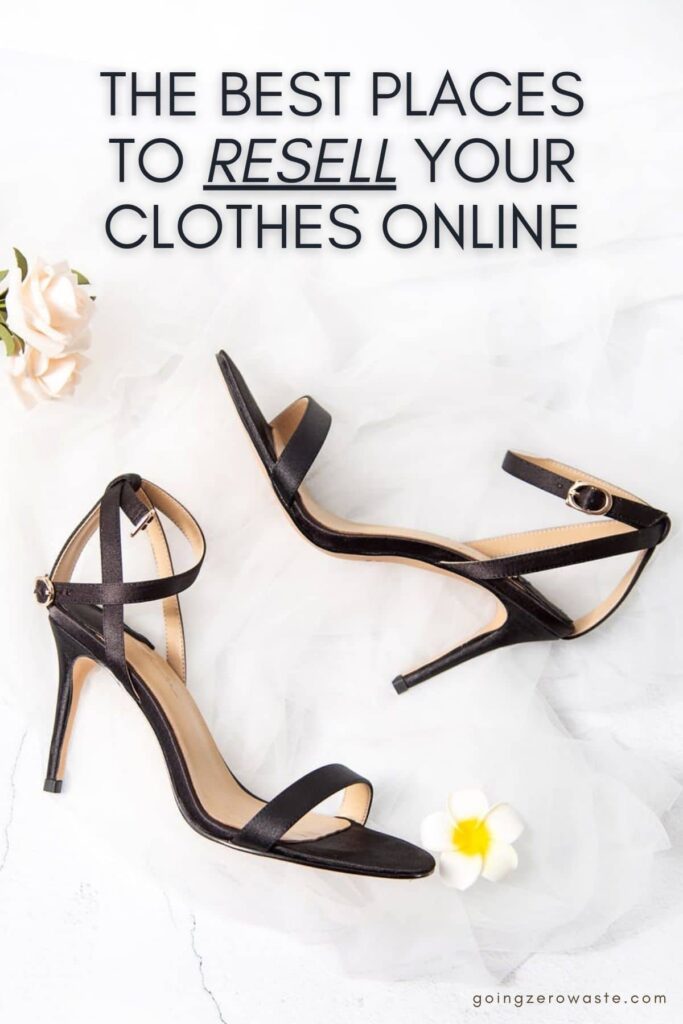 This post was sponsored, several of the links below are affiliate links. For more information please see my disclosure policy.
Because a lot of our clothes wind up in thee landfill or incinerated. 80 billion new pieces of clothing are bought every year. Of that, 3/5 pieces of clothing ends up in a landfill.
To learn more about problems with the fast fashion industry be sure to check out my blog post What is Fast Fashion?
I think donating your clothes is awesome. I have a whole guide on donating and recycling clothing, (even one on what to do with your old underwear!) but on average only 10% of what's donated is actually resold. When you resell your clothes, they have a better chance of getting a second life!
And lucky for you selling, swapping, and trading clothes is becoming a HUGE industry. So, I wanted to round up seven of the BEST places to resell your clothes online so you can get the most bang for your buck.
flyp:
Want to sell your clothes but need it to be as hassle free as possible? The Flyp app lets a pro handle a re-sell for you.
All you have to do is take a photo of your clothes, pick your favorite pro to partner with, then the pro sells and you earn.
You do have to send your clothes to the pro you pick so they can resell them – but Flyp gives you a shipping label and you're always covered by the Flyp Protection Policy.
You can sell anything from clothing to handbags to shoes. You'll get paid as soon as your pro receives the funds for each individual sale.
You're also helping small resell businesses get started so you get to partner with a small business. How cool is that?
/ CHECK OUT FLYP /
thredup:
ThredUp is the world's largest online thrift store that carries more than 35,000 name brand items. The store also accepts clothing for sale – all you have to do is request a Clean Out bag and fill it with high quality name-brand pieces.
Fill up your bag with gently used items. The store accepts maternity, children's and inclusive sizes, as well as jewelry and accessories.
Once it's full, they provide the shipping label – just drop off the bag with FedEx or USPS. Then, they do the rest! When eligible items sell, you can cash out or get shopping credit.
On average, 40 percent of the received items are accepted and sold online, while the rest are donated or responsibly recycled.
Curious how much you could make using ThredUp? Try this handy Payout Estimator to see what your items are worth before you resell your clothes online.
/ CHECK OUT THREDUP /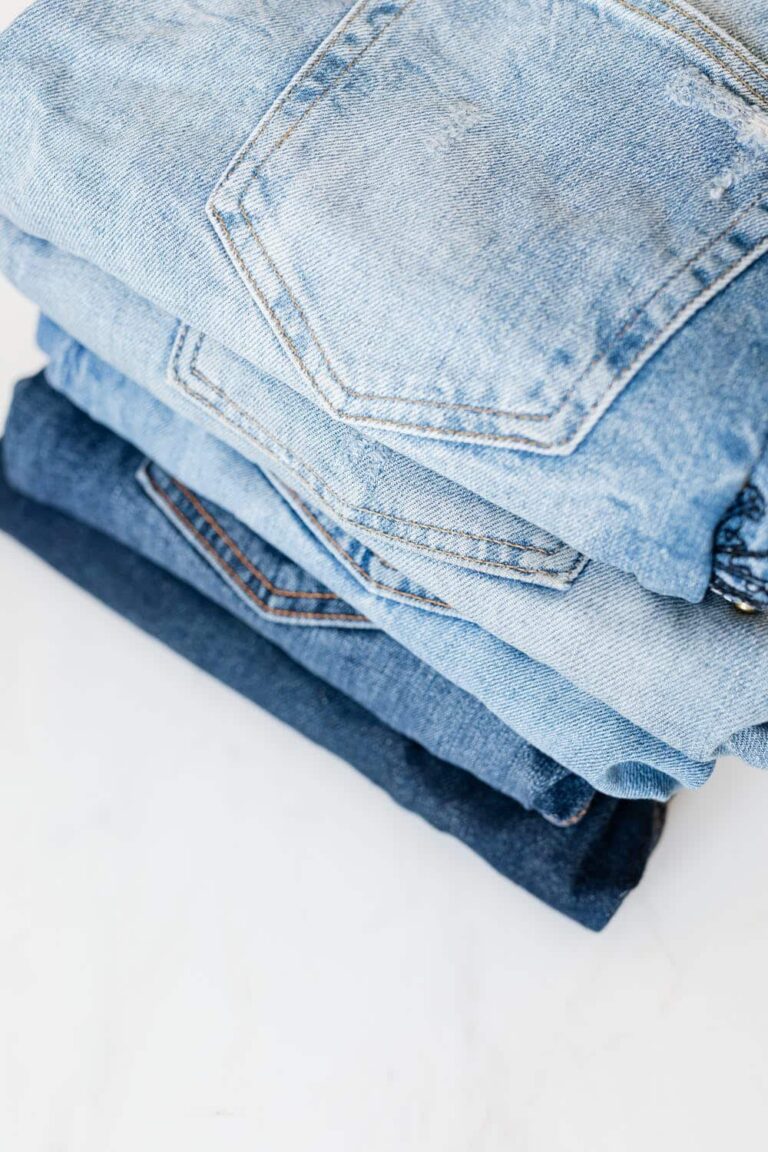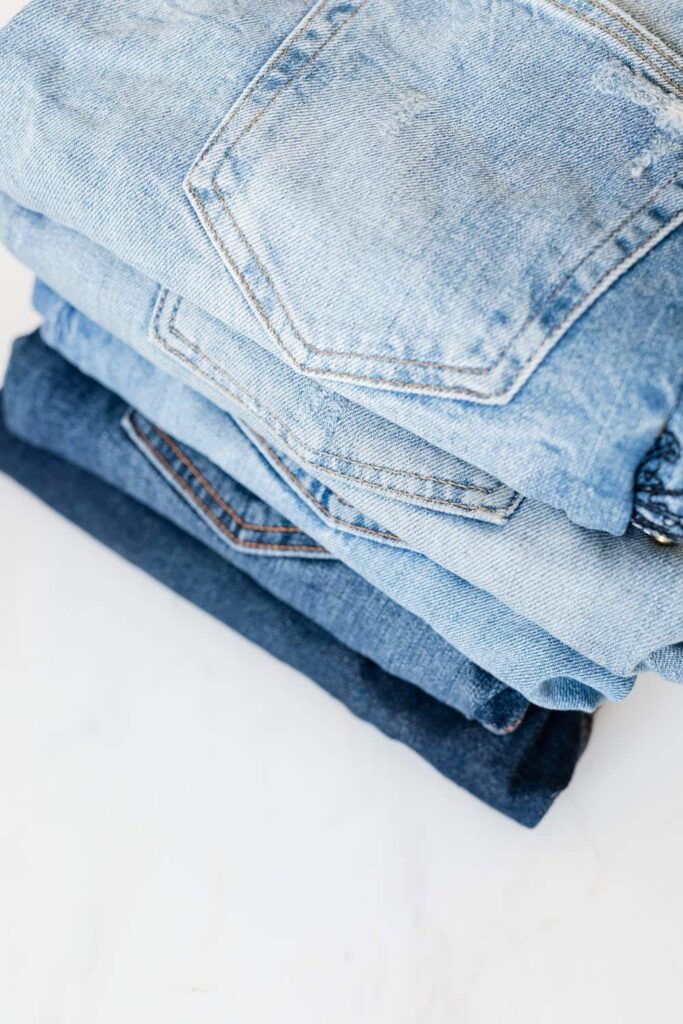 poshmark:
Poshmark has a wide array of clothes available from sellers all over the country. You can become a seller too and start earning money from them ASAP.
All you have to do is download the Poshmark app, take pictures of your items, write descriptions of them, share your listings, and earn cash.
They make shipping your items easy with their pre-paid label. You'll get cash in your pocket when the item is delivered.
You can sell clothes, shoes, luxury handbags, jewelry and so much more on Poshmark.
/ CHECK OUT POSHMARK /
depop:
Depop is a resale platform – but it's more than that. It's also a creative community marketplace that seeks to make fashion more inclusive, diverse and less wasteful.
You can shop big brands you know and love – or find some independent brands making big waves and the creators behind them. It has both.
To start selling, download the app and begin creating listings for your clothing. To increase chances of having your items seen, engage with buyers and sellers with similar style.
Depop has tons of vintage, designer labels and name brands – so there's sure to be a market for your items too.
/ CHECK OUT DEPOP /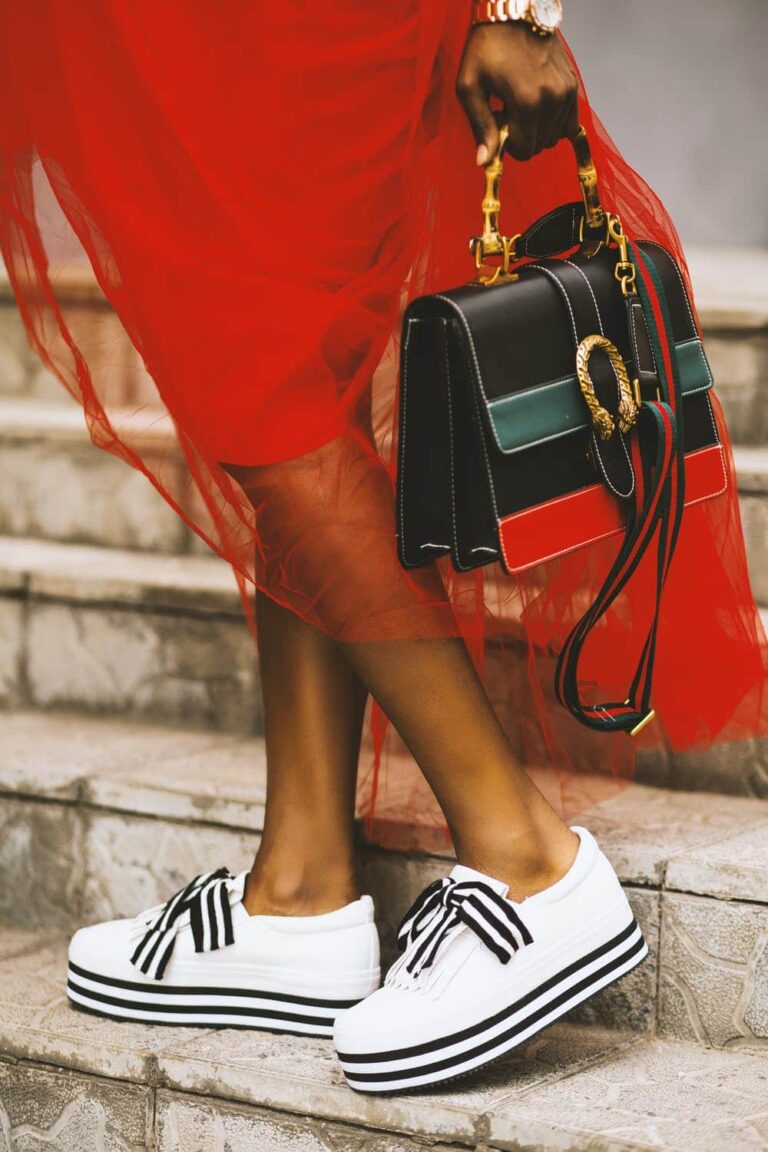 the realreal:
Looking to sell fancy, luxury items like a Chanel dress or Gucci bags? The RealReal is the perfect place to sell your clothes.
You won't make back exactly what you paid for your luxury items, but you'll still get a pretty penny.
To get started, simply mail your items using a prepaid label or stop by one of the Luxury Consignment Offices for drop-off. There's even a free in-home pickup in certain metro areas.
The RealReal is also partnered with Good+ Foundation. Any items that cannot be consigned will be donated to help keep clothes out of landfills and help those ensnared by poverty.
/ CHECK OUT THE REALREAL /
tradesy:
Tradesy is an online store created for women by women. They're on a mission to make resale simple, affordable and accessible to all.
This app allows sellers to snap, share and sell their apparel by passing along their quality garments to someone else.
There's a huge selection of clothing you can sell on here: Dresses, jeans, activewear, wedding, swim, maternity and so much more.
One of the coolest features is their amazing return policy: If a buyer wants to return an item, the team at Tradesy headquarters will handle it, and you get to keep your payout as long as the listing was accurate and honest.
/ CHECK OUT TRADESY /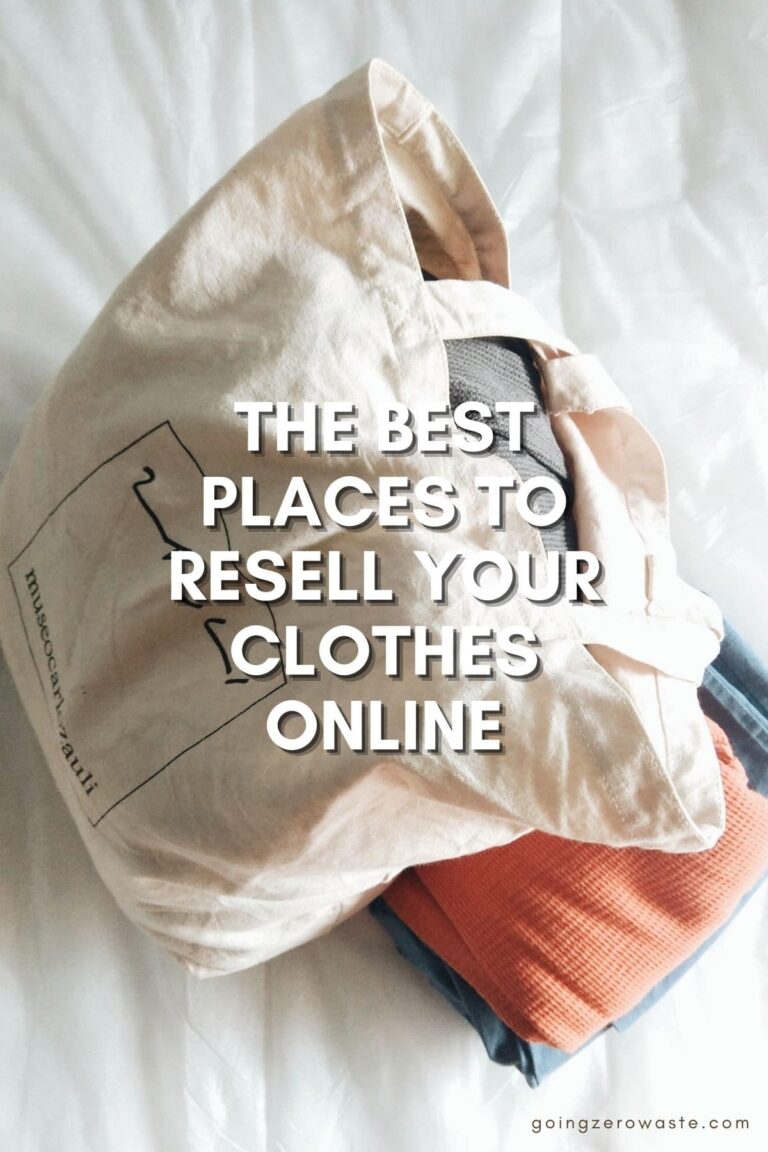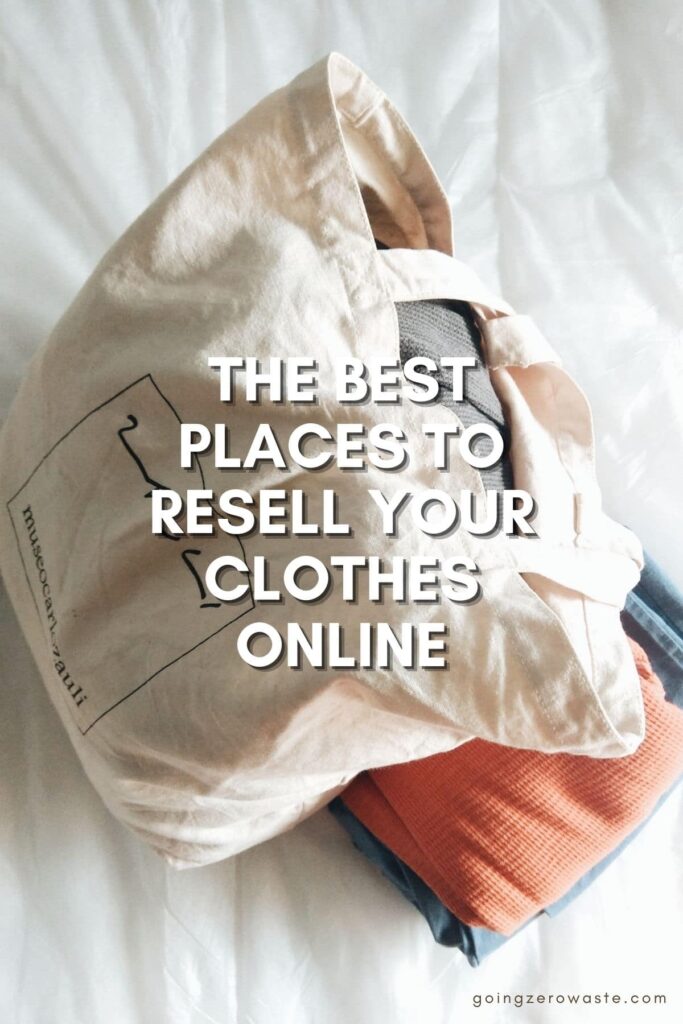 ebay:
You've likely already heard of Ebay, but it's another great online platform for selling used clothing items.
Sellers have complete control over everything, including the upload photos, choosing the price, and interacting with potential buyers.
You also have the option to create bids where there's a minimum sale price and buyers will bid on your items. Once the allocated period ends, the highest bidder will win.
You can list anything from wedding dresses to baby clothes on there – it's the perfect place for your once-loved garments to find a new home.
/ CHECK OUT EBAY /
Which resale platforms do you like best? Have you tried any of these before?