Reuse Stores: What Are They + How Do They Work? 
August 16, 2022 | Ariana
Last Updated on August 16, 2022
I'm no stranger to secondhand shopping. My first trip to a thrift store was in drama club (of course) and we went to Goodwill to buy costumes for a show. We found so many cool pieces of clothing and I loved the thrill of a bargain.
But have you ever heard of a reuse store? While it's similar to a thrift store, what they have to offer tends to be a bit more diverse. However, similar to thrifting, reuse stores help create a more circular economy by selling secondhand items for affordable prices.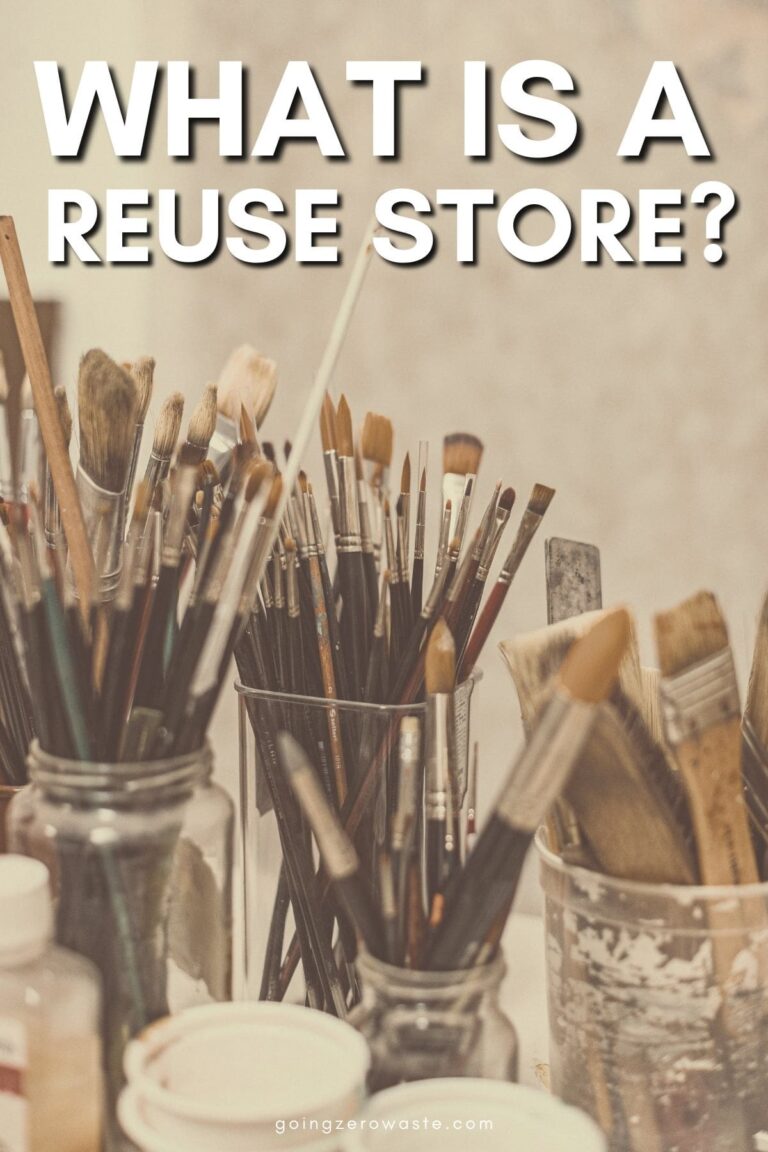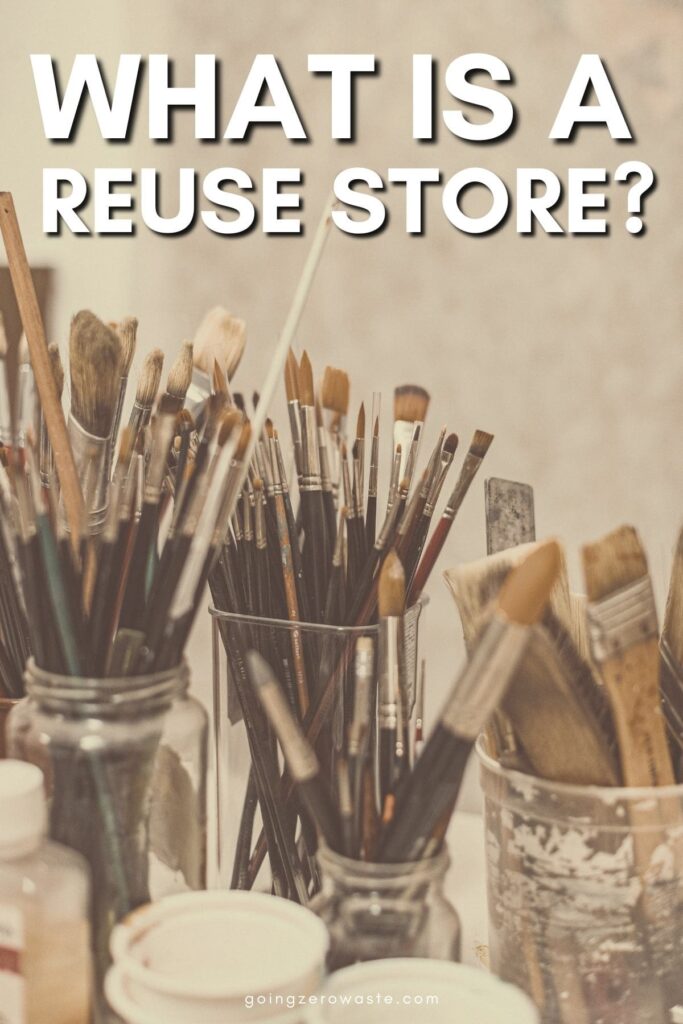 Many reuse centers are places to score secondhand home goods or building materials for home improvement projects. There are also creative reuse centers which focus on selling secondhand art supplies.
When we think of waste, single-use plastic often comes to mind but there's so much more to it than that. Construction and demolition (C&D) debris accounts for 25% to 45% of the total solid waste stream (by weight). Art supplies and furniture are also typically hard to recycle and end up in landfills, or dumped on roadsides.
Reuse centers help give these hard to recycle items a second life. Buying used is more eco-friendly because it prevents the need for new resources and virgin materials to be wasted.
Want to learn more about reuse stores near you? Here's everything you need to know about reuse centers, and how to find one.
what is a reuse store?
A reuse store is like a thrift store, but the focus isn't on clothes or homegoods. Instead, you can find secondhand building materials, housewares, and art supplies at reuse stores.
Each reuse store will be different in what they sell and accept for donations too. For example, a creative reuse store will sell art-themed items like yarn, buttons, paintbrushes, fabric and so much more.
The materials are typically received from corporations and manufacturers in the area that would've otherwise gone to a landfill. You can also donate your items to reuse stores as well.
Sometimes people donate items that just need a little attention, like a wrench that needs an oiling or a lawn mower that needs a new air filter. With a little love, they're ready to be resold at a fraction of the retail price in reuse stores.
Many reuse stores focus on providing building materials for home projects. These reuse centers will often sell salvaged or reclaimed materials ripped from old buildings, and surplus materials left from new construction projects.
On top of the environmental benefits, these stores have a big social impact as well. Items are sold at affordable prices that help people fix up their homes, or get a few items they need around the house.
Some creative reuse stores that sell art supplies also offer classes and programs that teach community members how to create art out of unusual materials. Creative reuse stores are excellent options for beginner artists, or artists on a budget.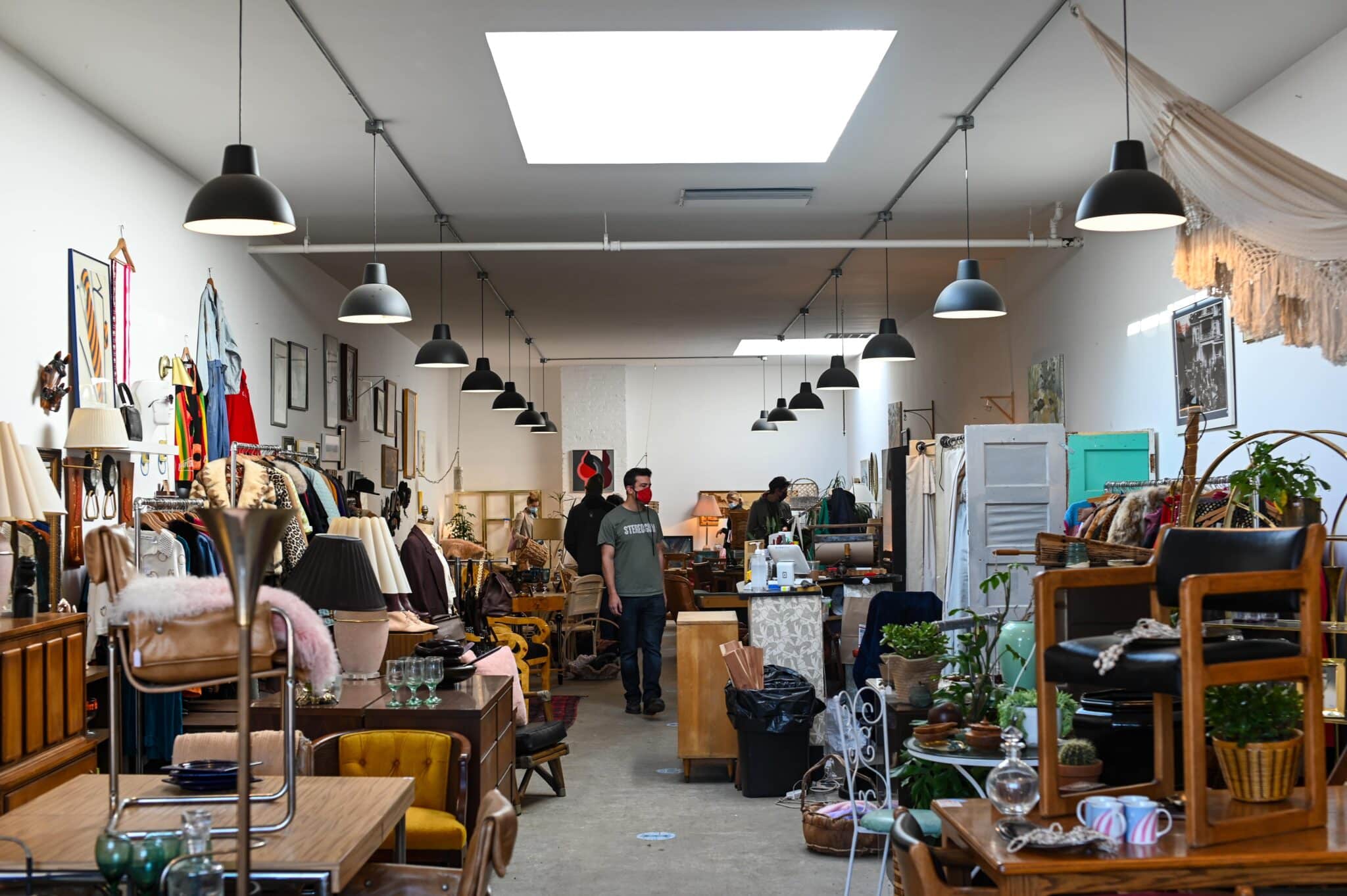 what kinds of reuse stores are there?
Not all reuse stores are created equal. Before you head over to one, you should know what type of reuse store it is. That way, you'll know if they'll sell what it is you need.
Here are the three basic types of reuse stores:
Creative reuse store: This kind of store strictly sells anything to do with art supplies.
Building material reuse store: You'll find building materials here for your next home project.
Household item reuse store: This store will typically sell vintage or secondhand home goods.
Sometimes, reuse stores can be a mix of these types. For example, Habitat For Humanity's ReStores are a mix of household items and building materials.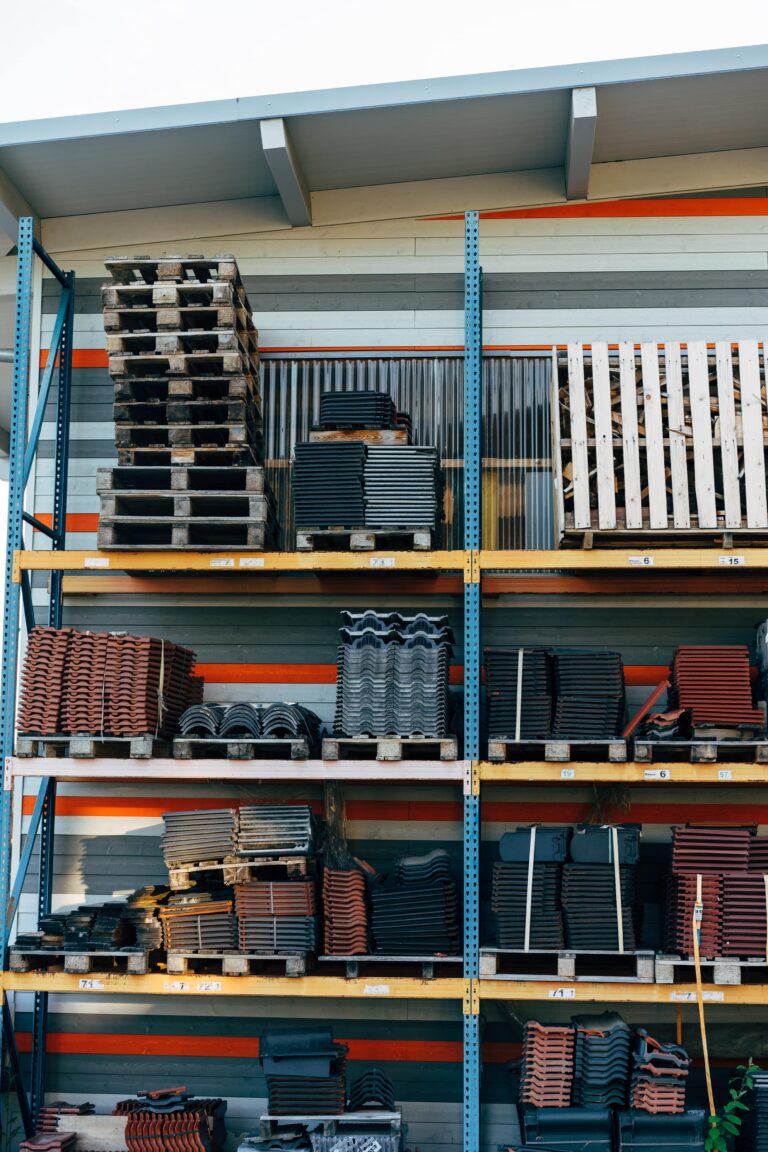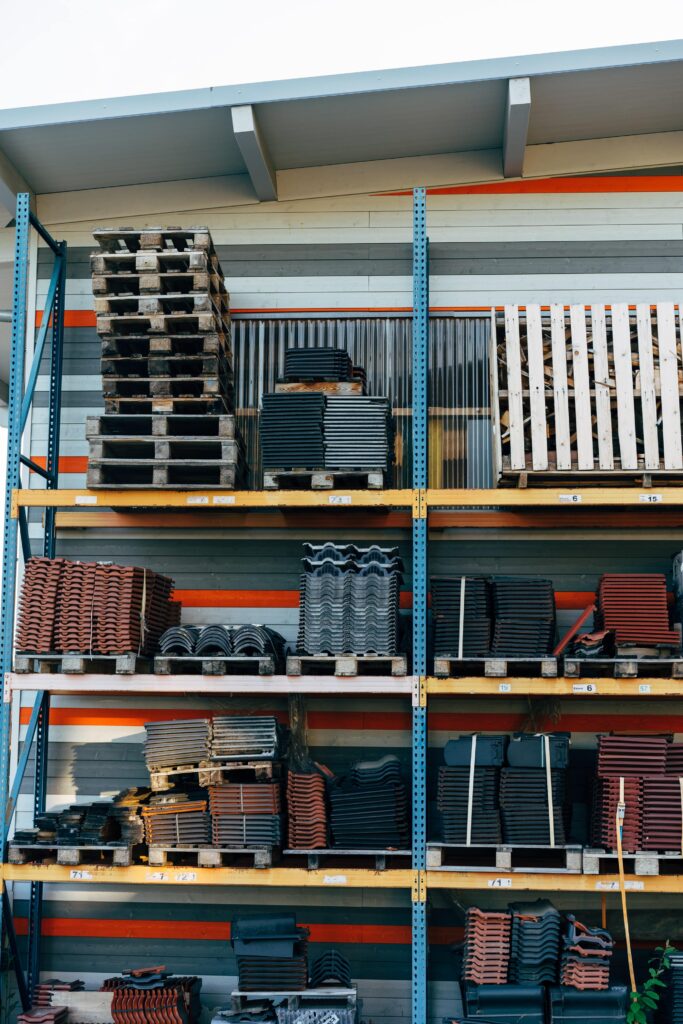 what can you find in a reuse center?
Depending on the type of reuse center it is, you will find different items at each. Here's what to generally expect, and what they typically accept in donations.
If you're interested in donating to a reuse center, be prepared to go through an application process. Many of these stores will only accept items in excellent condition.
creative reuse stores
If you're an artist, this is the kind of reuse center you'll want to frequent. On top of art supplies, some creative reuse centers also offer art classes worth looking into.
Paintbrushes
Yarn
Buttons
Frames
Fabric
Metal scraps
Paper
Paint
Chalk
Markers
Crayons
Pencils
Graphite
building material reuse stores
If you're looking to take on a home project, this is the kind of reuse center to look into. Most reuse centers do not carry fabric goods, such as mattresses, bedding, table linens, or curtains. Some stores don't sell carpets and rugs, either.
Doors and windows
Hardware, like knobs and hinges
Insulation
Bathroom fixtures, like toilets, sinks, and vanities
Furniture like sofas and chairs, dressers, bed frames
Cabinets and countertops
Light fixtures, like wall sconces and table/floor lamps
Masonry, like cinder blocks, pavers and bricks
Lumber, such as molding, trim, and plywood
Floor coverings like vinyl, hardwood, and tile
Painting supplies, like paint, sprayers and rollers
Appliances like ovens, washers, air conditioners, dryers, refrigerators, dishwashers
household item reuse stores
Sometimes thrift stores that carry clothes can also be household reuse centers. Other times they're completely independent from each other. You'll find all kinds of home goods here.
Books, CDs, movies, and vinyl
Electronics
Paintings, pottery and ceramics
Kitchen essentials, like trays, baking sheets, utensils, mugs
Furniture
Tools
Toys
Clothes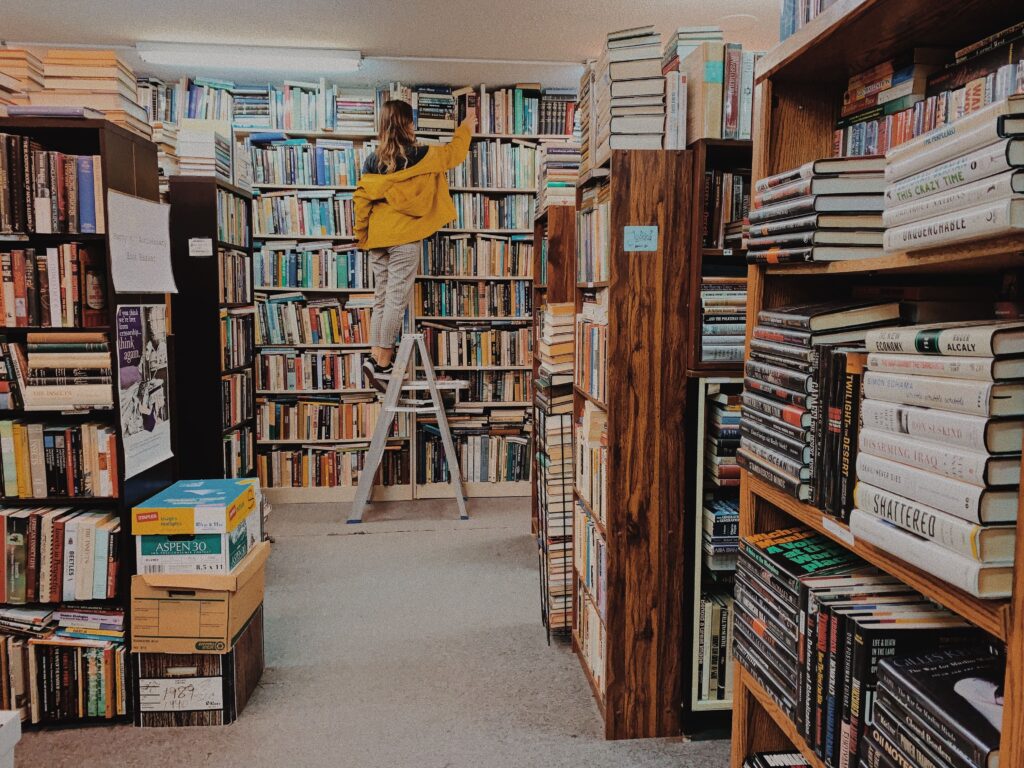 how to find a reuse store?
If you want to find a reuse store near you, I highly suggest looking online first. Try typing into google "reuse store near me" and investigate the results.
If that doesn't work, try "thrift stores with furniture near me" or "thrift stores nearby" via Google to see what pops up. Sometimes thrift stores can double as reuse stores and carry household items like furniture, books, toys, kitchenware and more.
If you're looking for building materials, or art supplies, make sure you specific that by typing "building material reuse center" or "creative reuse store" when searching.
Also, The Loading Dock maintains a nationwide list of reuse centers with some basic information about each store along with a phone number and a link to its website.
If you're looking for some higher quality building materials, like aged barn wood or stained-glass windows (and have a little extra cash to spend), try looking into architectural salvage stores. You can find a nationwide list at Old House Online which lists stores in 37 states, plus a few in Canada.
Thankfully, reuse stores are on the rise. Here are a few well known ones worth looking into.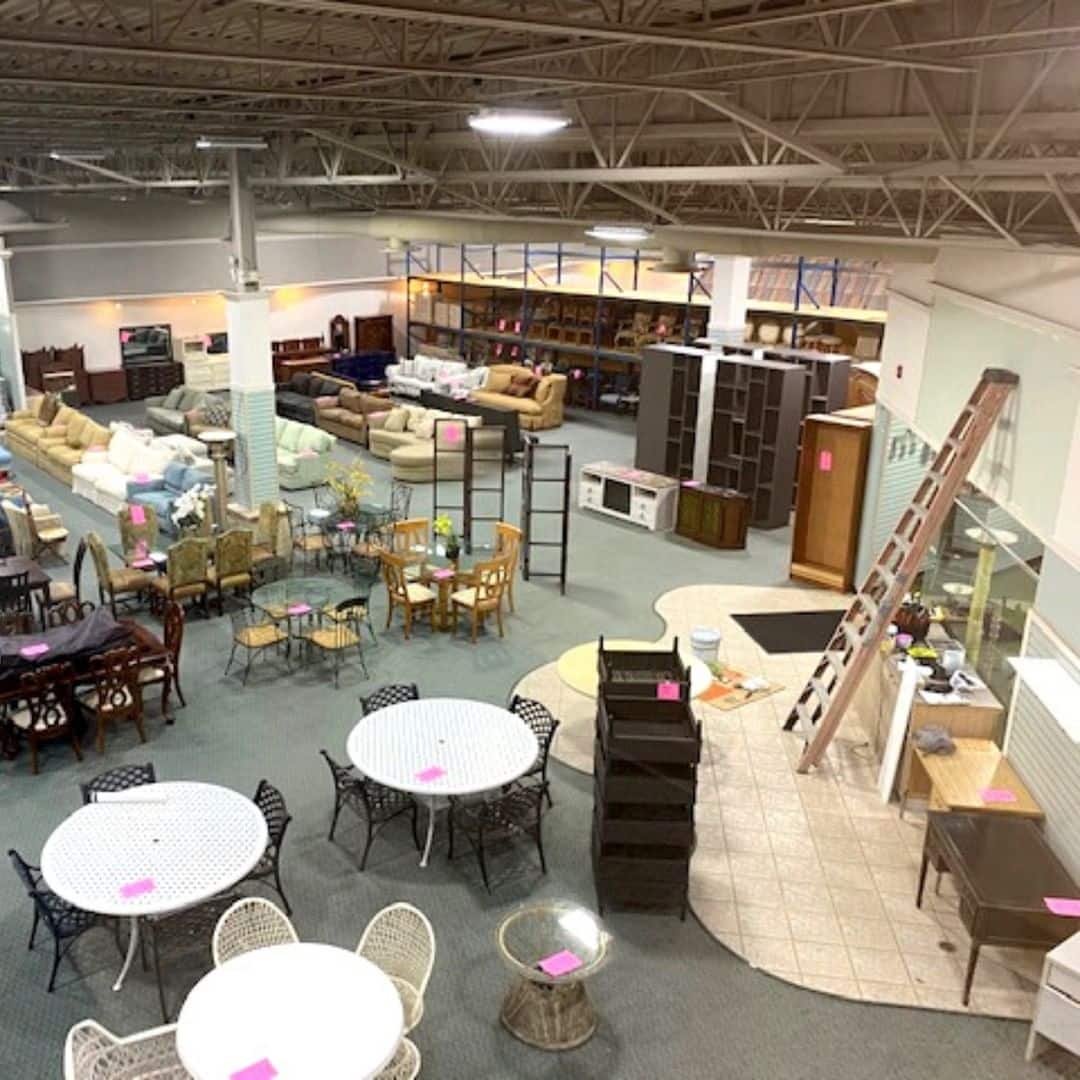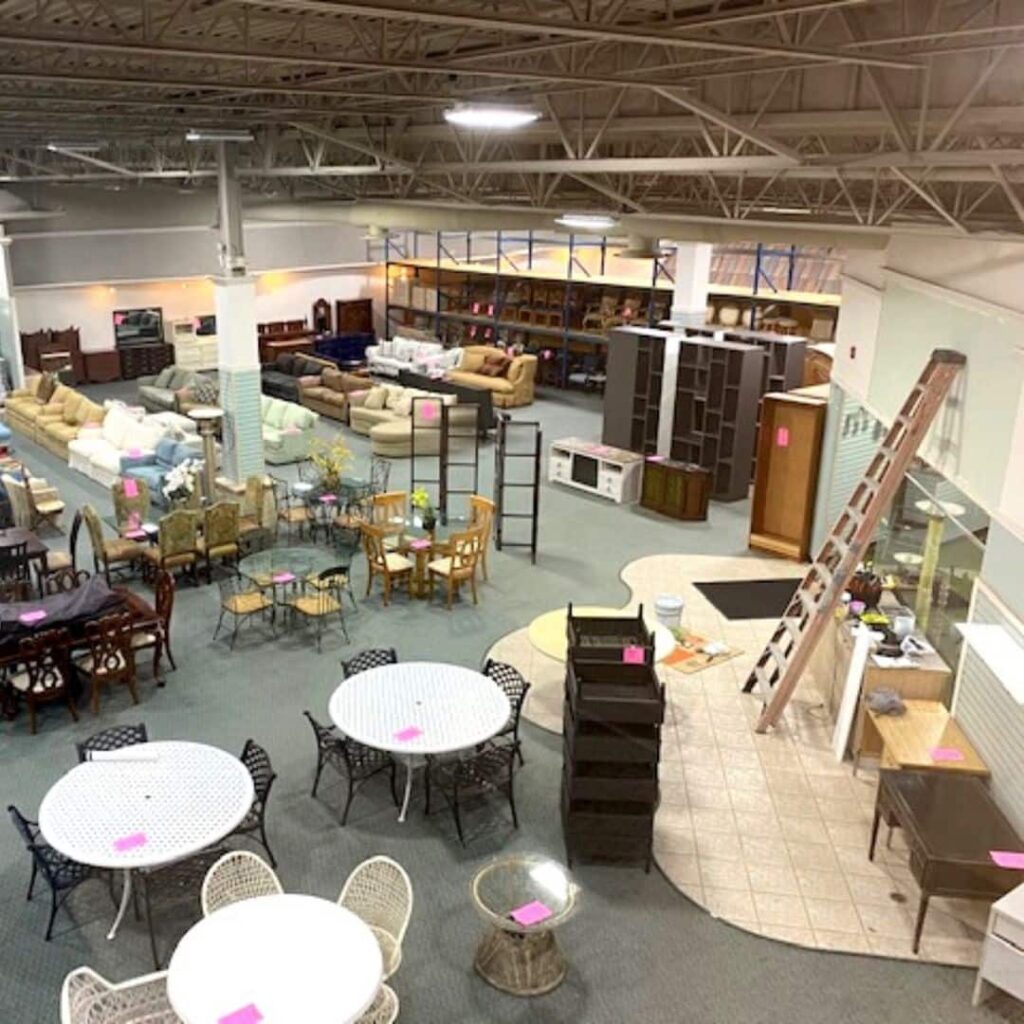 habitat restores
Habitat ReStores are owned by Habitat for Humanity. They're independently owned reuse stores that operate in various locations, making them easiest to find.
These ReStores accept donations and sell a diverse variety of high-quality merchandise, like household items and building materials.
The best part is sales of donated items help Habitat for Humanity partner with local families to build, repair and rehabilitate safe and affordable homes in your local community and around the world.
To find a ReStore in your area, you can enter your zip code on the Habitat for Humanity website and get a list of the nearest stores with contact information for each one.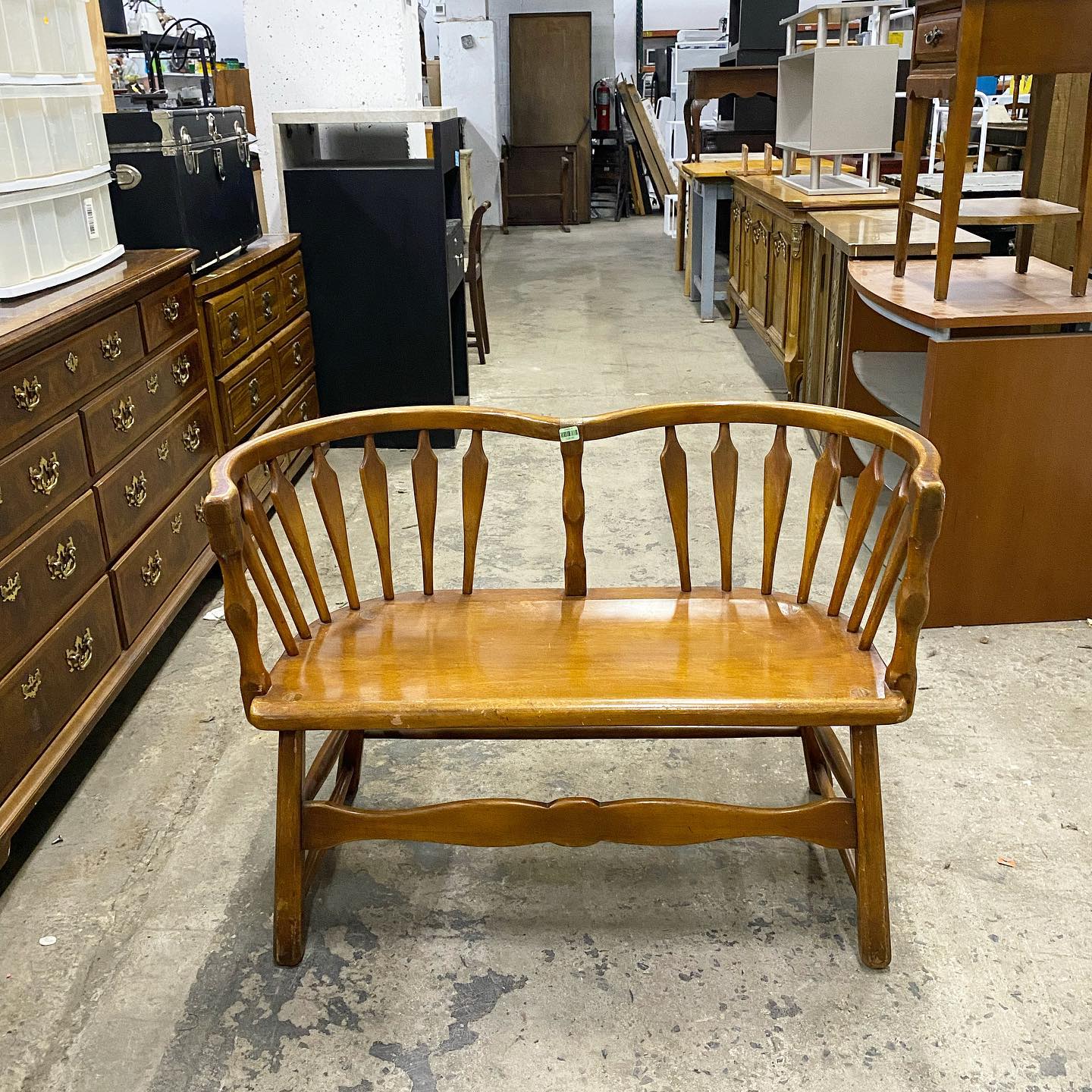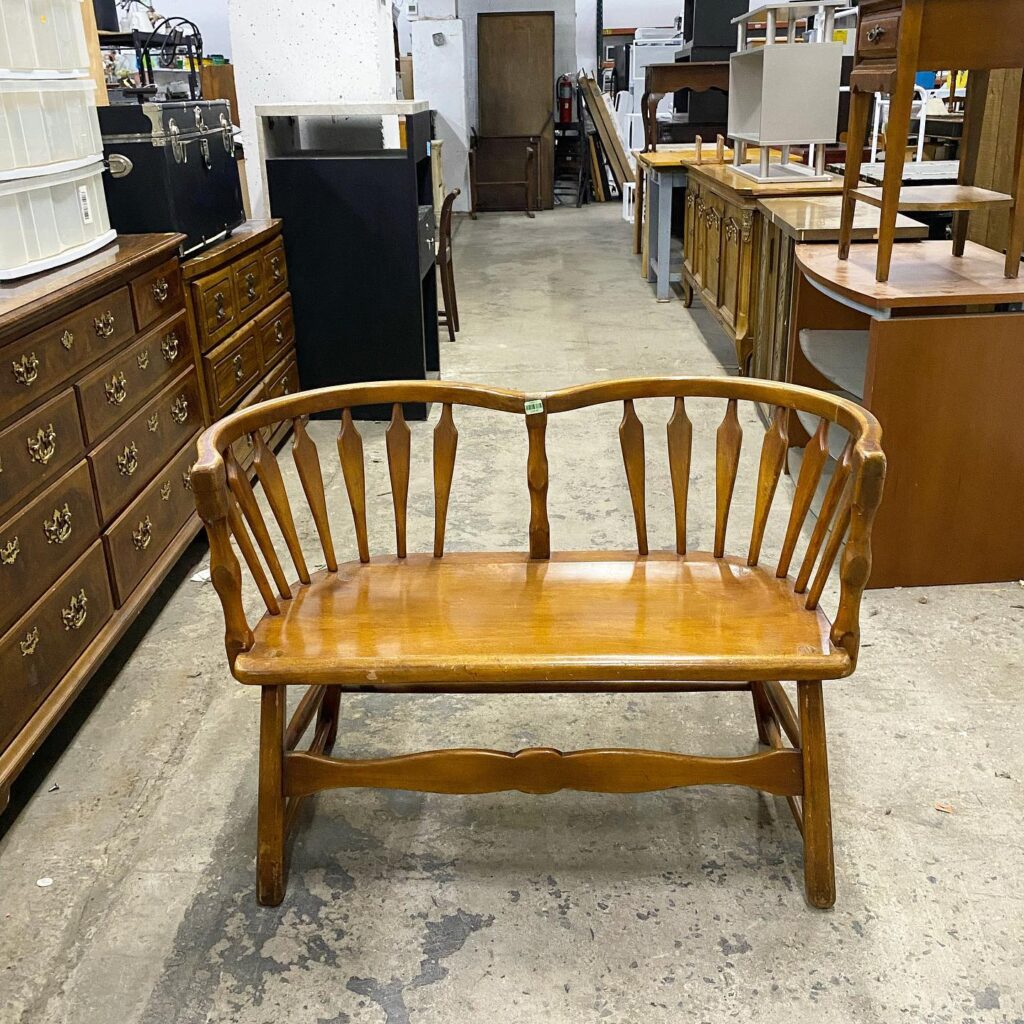 big reuse
Big Reuse is located in Brooklyn, New York. Their reuse centers have everything from panel doors to high-end refrigerators, window shutters to reclaimed lumber, kitchen cabinet sets to salvaged flooring.
All the building materials they receive mostly come from deconstruction sites, which is the selective and careful dismantling of buildings to maximize reuse and recycling.
Anyone can utilize their reuse stores, whether you're an interior designer or a renter looking to creatively maximize your apartment space.
You can visit their brick & mortar location at 1 12th St. Brooklyn, NY 11215 for general inventory. However, they do also have an online store. All items purchased online must be picked up at their reuse center within 5 days.
If you wish to make a donation, smaller items like home goods can be dropped off 7 days a week, 10-5PM. For larger donations, you'll have to fill out an inquiry form.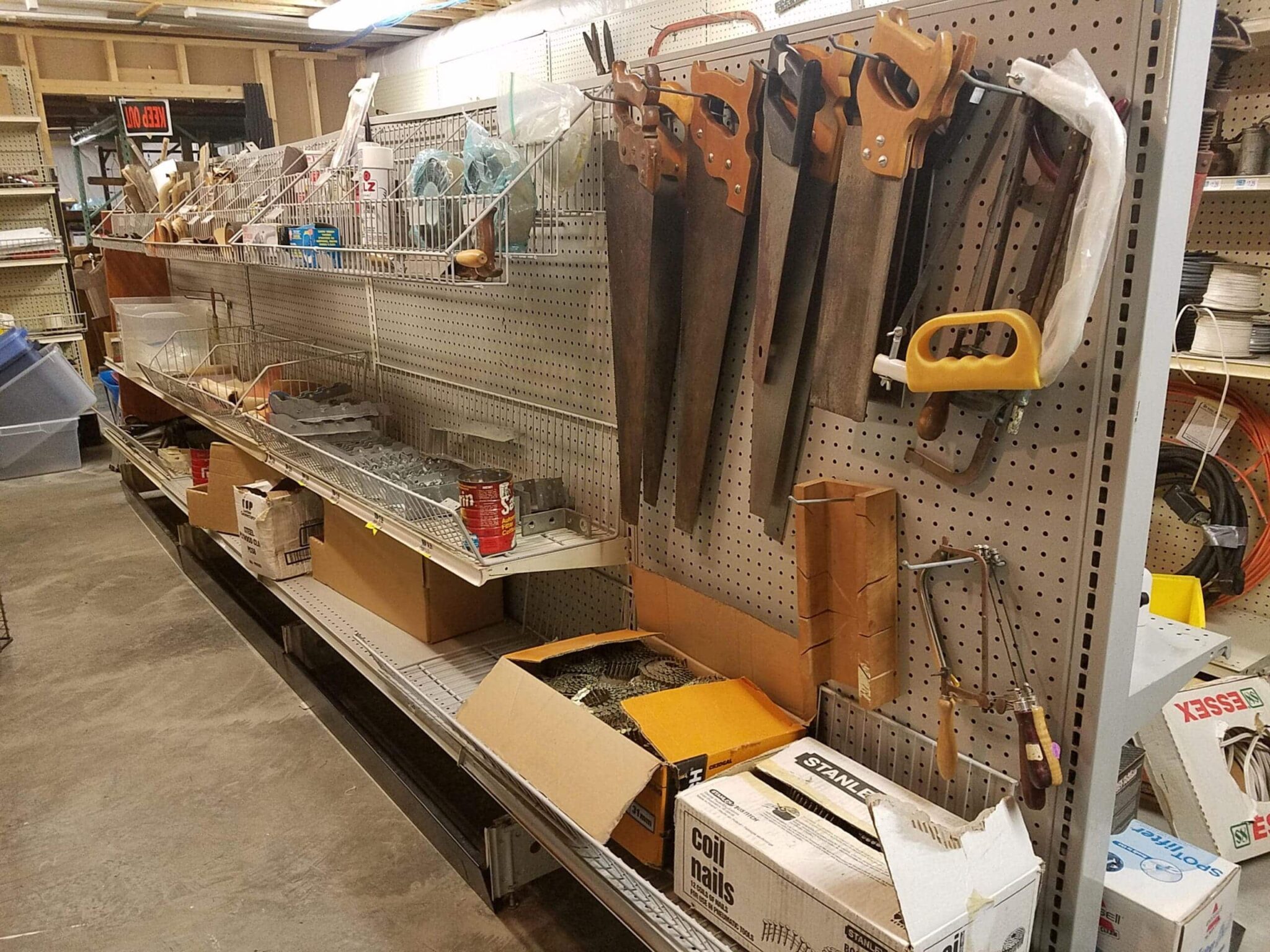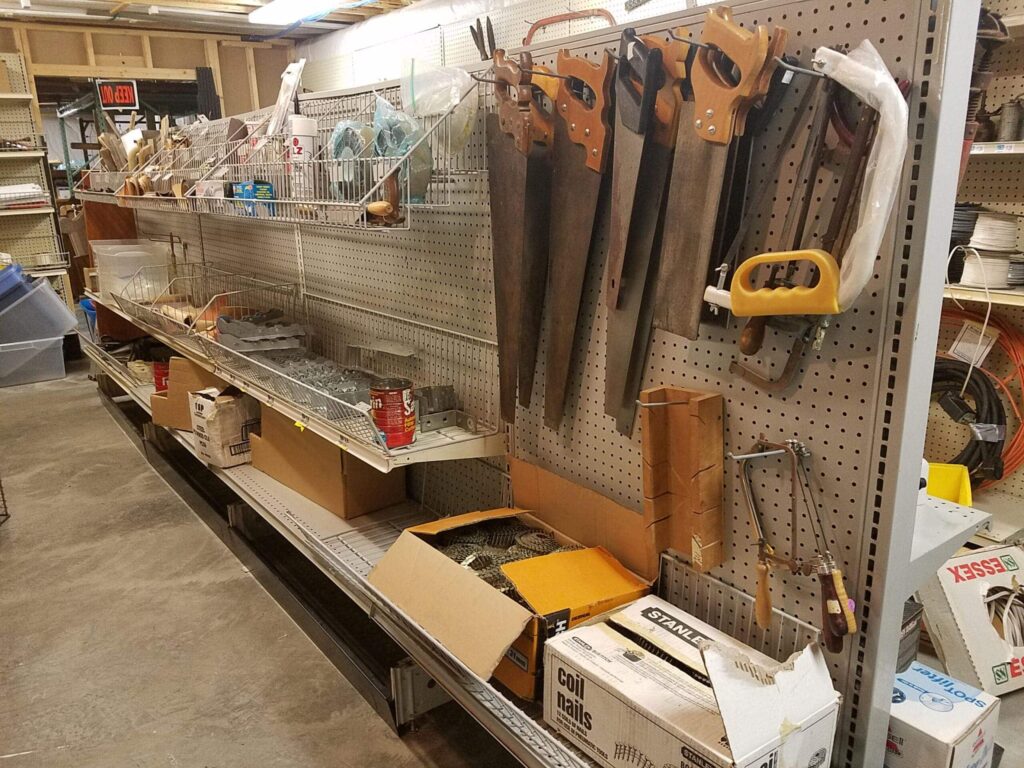 rebuilding central new york reuse store
The Rebuilding Central New York ReUse Store is located in Utica, New York. This non-profit organization is dedicated to transforming the lives of local residents through their reuse store, repairing homes, and building houses.
Their reuse store provides discount furniture and home improvement materials to families who otherwise couldn't afford it. So far, they've kept over 500 tons of material out of landfills.
All materials are donated by local retail businesses, building contractors, suppliers, individuals and are made available for sale to the public at 50% to 90% below retail prices.
100% of the Proceeds generated from the store STAY LOCAL to help repair homes for low-income families, disabled, elderly and veteran homeowners.
They have a list of acceptable donations available on their website. They also accept scrap metal donations and have a tool lending center that you can donate to as well.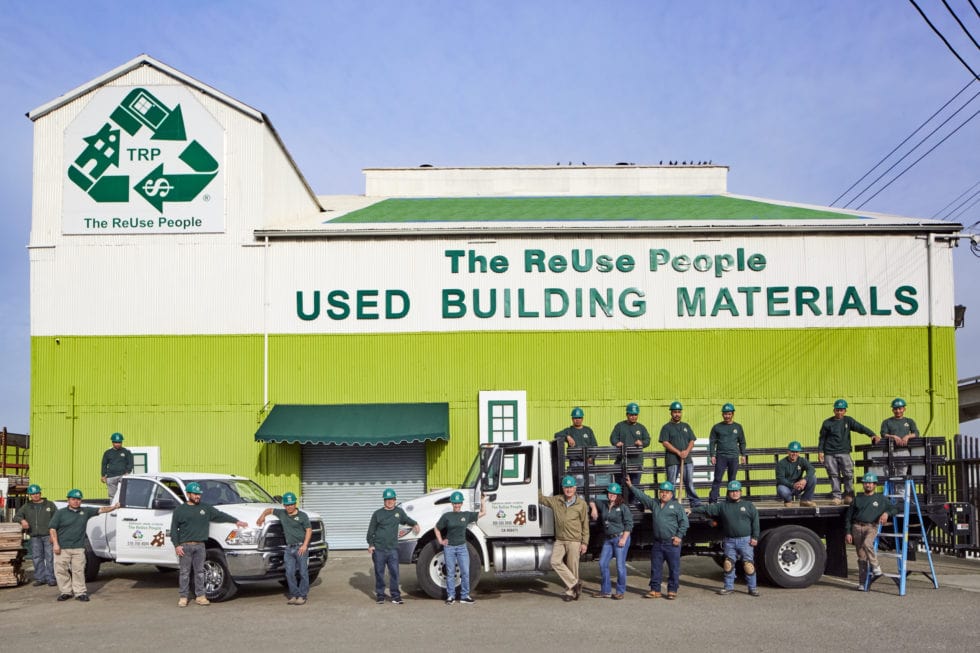 The reuse people
The Reuse People is a non-profit organization based in Oakland, California. They reduce waste by deconstructing buildings, salvaging materials and distributing them for reuse.
After a building is deconstructed, the salvaged materials get delivered to one of their regional warehouses, which are open to the public. Here you'll find high quality materials and appliances at reduced prices, such as doors, flooring, fireplaces, roofing and more.
While their corporate office is in California, they do have other locations nationwide you can visit. Their website lists the location, number and contact information of their other sites.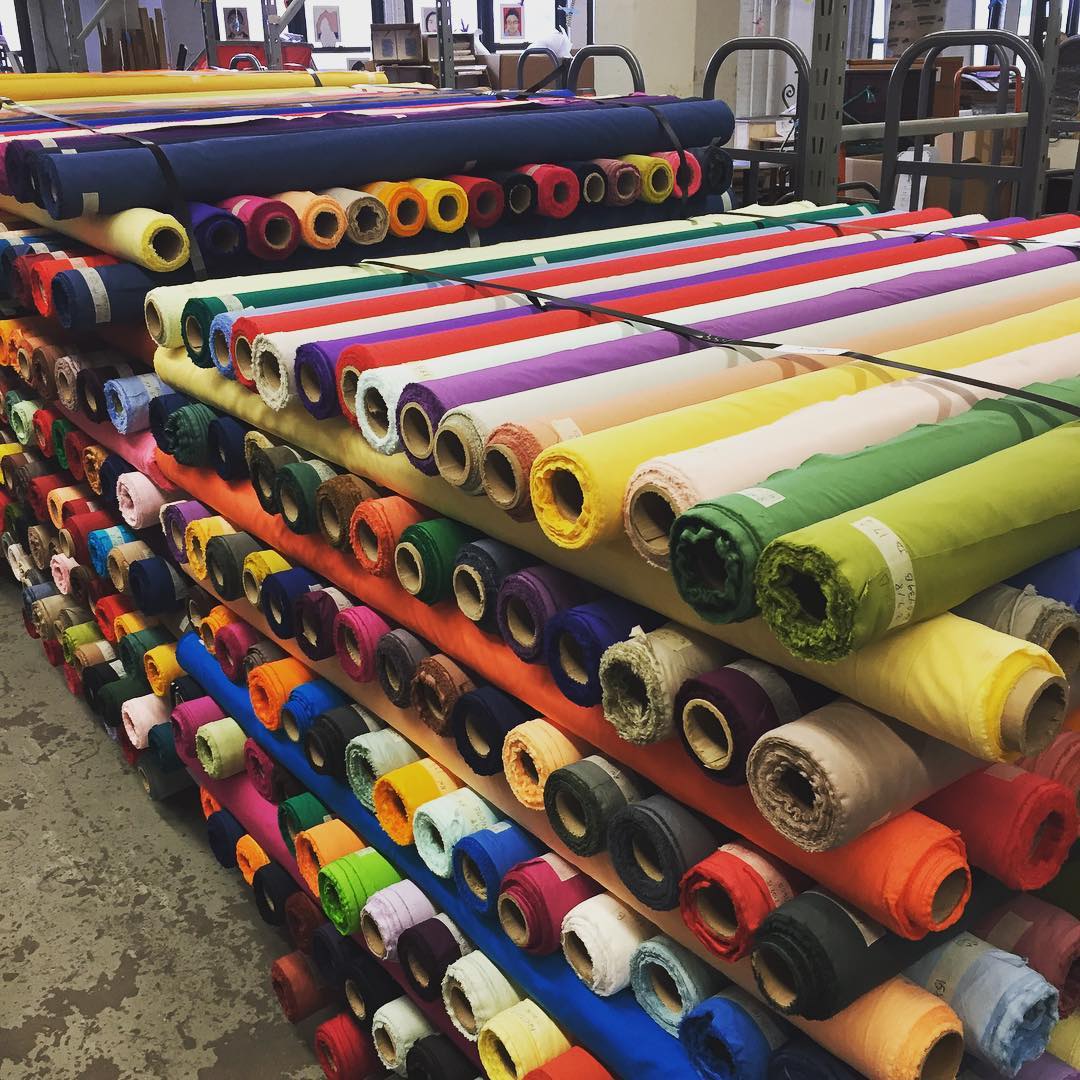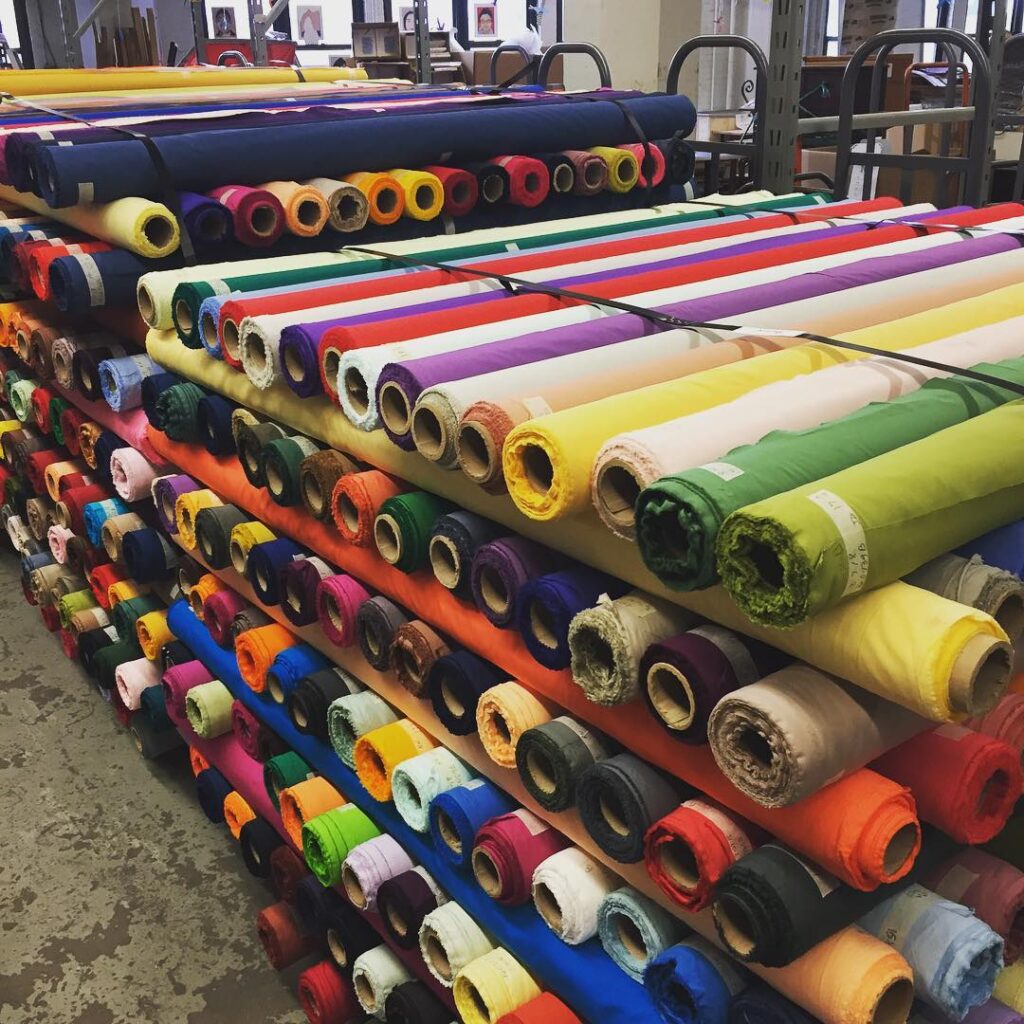 materials for the arts
Materials for the Arts is New York's premiere municipal Creative REuse arts & education center. They supply donated materials for art making and give them to thousands of non-profit organizations and public schools.
They receive donations from businesses and individuals alike. You can make a donation through an in-person drop off, mail, or donation pick-ups.
Some of the items they keep in stock (and accept for donation) include fabric and trim, arts and crafts supplies, beads and jewelry, paint, theatrical props, and so much more. 
What do you think of reuse stores? Would you be willing to try one out? Let me know in the comments!