My Dream Zero Waste Wedding
November 3, 2017 | Kathryn Kellogg
Last Updated on November 4, 2021
You might know, I got married earlier this year. You can read all about it from the dress to the bachelorette party here.
What most of you probably don't know is we were supposed to be getting married tomorrow. That's right, our original wedding date was 11.4.17.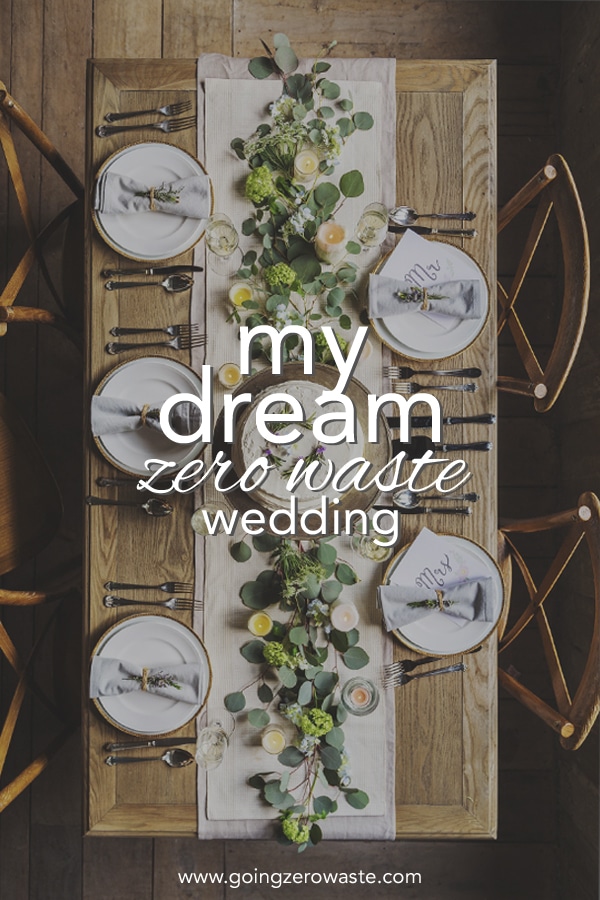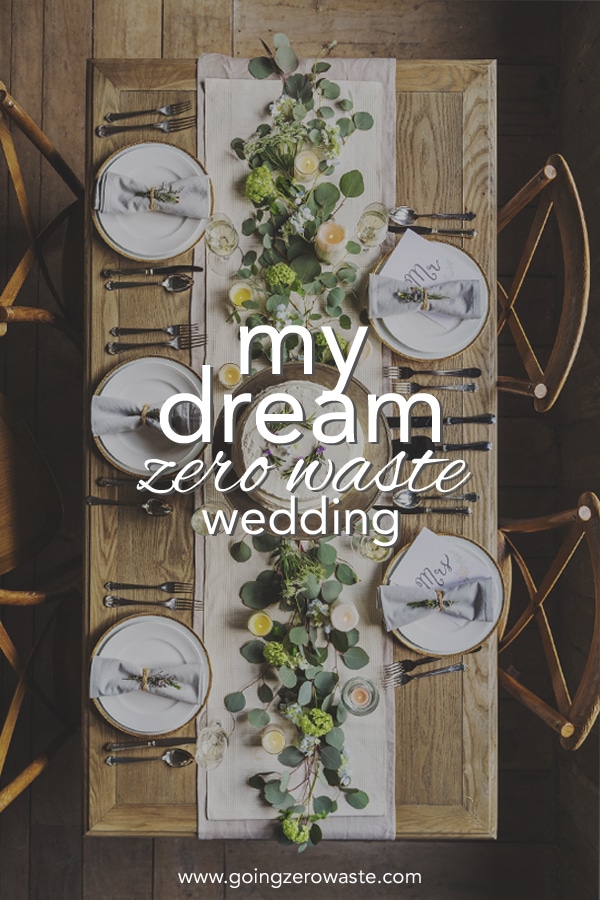 I'd love to tell you we changed our wedding date in the name of zero waste, but that wouldn't be the whole truth.
We had booked (and lost deposits on) a venue, venue insurance, a bartender, and we were deciding between several caterers. Planning a weeding is stressful. Planning one on a very, very small budget is even more stressful, and trying to figure out all of the logistics and putting together all of the moving parts was keeping me up at night.
The average cost of a wedding in the bay area is $20,000 and we had a fraction of that budget. Due to some extenuating life circumstances we weren't going to be able to afford our (my) dream wedding.
Besides, the thought of spending $20,000 on one day is mind boggling. I just can't even imagine. So, we decided to use our small wedding budget to take a nice honeymoon trip instead. Experiences over things, right?
I would be lying if I said, I wasn't sad sometimes when I think on the wedding that could have been. I scroll through pinterest and see gorgeous tablescapes, flowers, and wedding dresses and feel a twinge of jealousy. 
Even after living several years as a zero waster, I'm not immune to my id. Growing up I would always flip through bridal magazines. I dreamed of having a big beautiful day full of green garlands, over flowing flowers, a beautiful white dress, and a massive dance party.
I didn't have the wedding I always wanted, but even if I did, something tells me… I'd still feel the same way. I'm sure I'd still see photos of other weddings and feel jealous or wish I had done it differently.
I told Justin I wanted to do a wedding photo shoot in our wedding attire at a nice location maybe by the ocean. He told me, "If that's you really want, I think we should do it. But, I really think we should focus on making new memories instead of constantly trying to recreate old ones."
I didn't have the wedding of my dreams or the dress of my dreams, but I did have the man of my dreams and I think that's all that really matters.
But, I'm hoping y'all will humor me. Let's talk about what that big, blowout, zero waste wedding would be like!
I receive a lot of emails from brides looking for advice, so hopefully this will be a good resources for those who are interested in something a little more than city hall.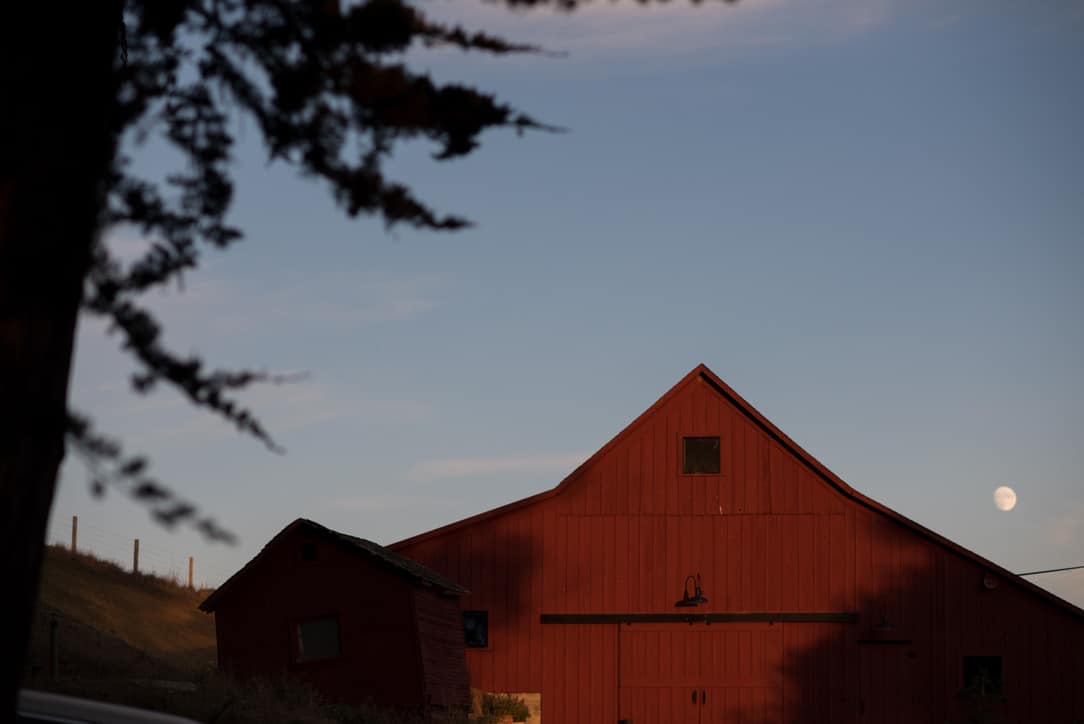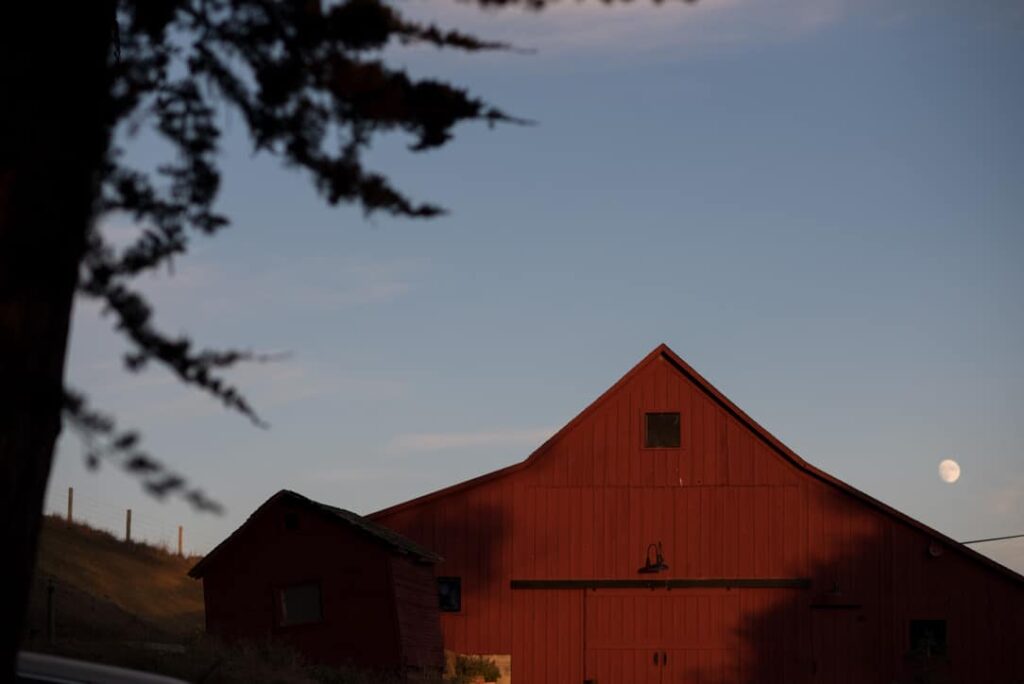 the venue:
I've always been torn between a beautiful outdoor setting like a garden or some place very unique and quirky. We booked our venue at Big Daddy's Antiques in SF. The price was very reasonable and they had a beautiful little garden out back.
Decorations can easily add up to a small fortune so finding some place that was unique with lots of natural decor was always important to me.
This venue fit the bill perfectly. The small garden was perfect, and you could use all of the tables and chairs to create a unique setting. No normal white folding chairs for me!
But, then again dancing under the redwoods sounds pretty lovely too, doesn't it?
the decor:
I have always loved green and white when it comes to floral decorations. Keeping the decorations mostly floral and compostable was my goal!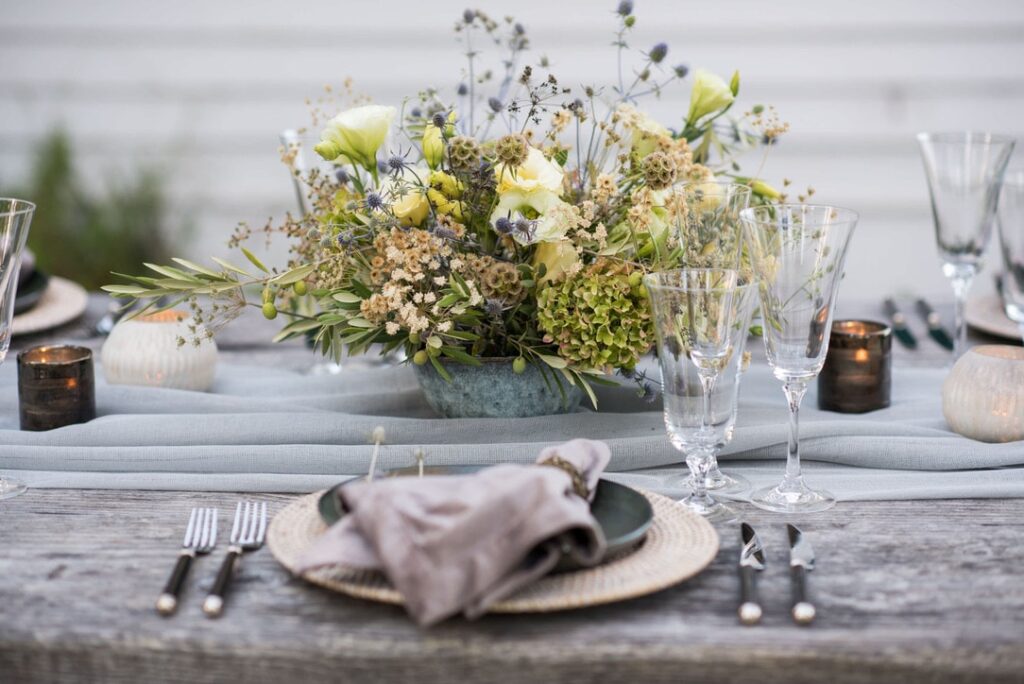 the dress:
It's funny. Almost every dress I saw or tried on just felt OK. I never felt the, "This is the ONE!!" feeling. And, after all of the photos I've seen, I've come to the same conclusion; they're OK. I've always liked dresses with exposed backs, and I really like the a-line silhouette.
I went to the BHLDN wedding dress shop, but the quality of the dresses was very poor. In fact, most of the wedding dresses I tried on were poor quality. It's such a shame that you're buying such an expensive, unethically made, and poor quality dress you wear for only one day.
The Taryn dress was probably my favorite I tried on of all the wedding dress shops, but I still couldn't bring myself to spend $1,000 on a dress. (more than 10% of our wedding budget! EEK!)
And, when you put it into perspective, a dress for one day or three extra days on the honeymoon? We went for three extra days on the honey moon. 😉
Besides, I think my $125 second hand separates wedding dress turned out pretty alright?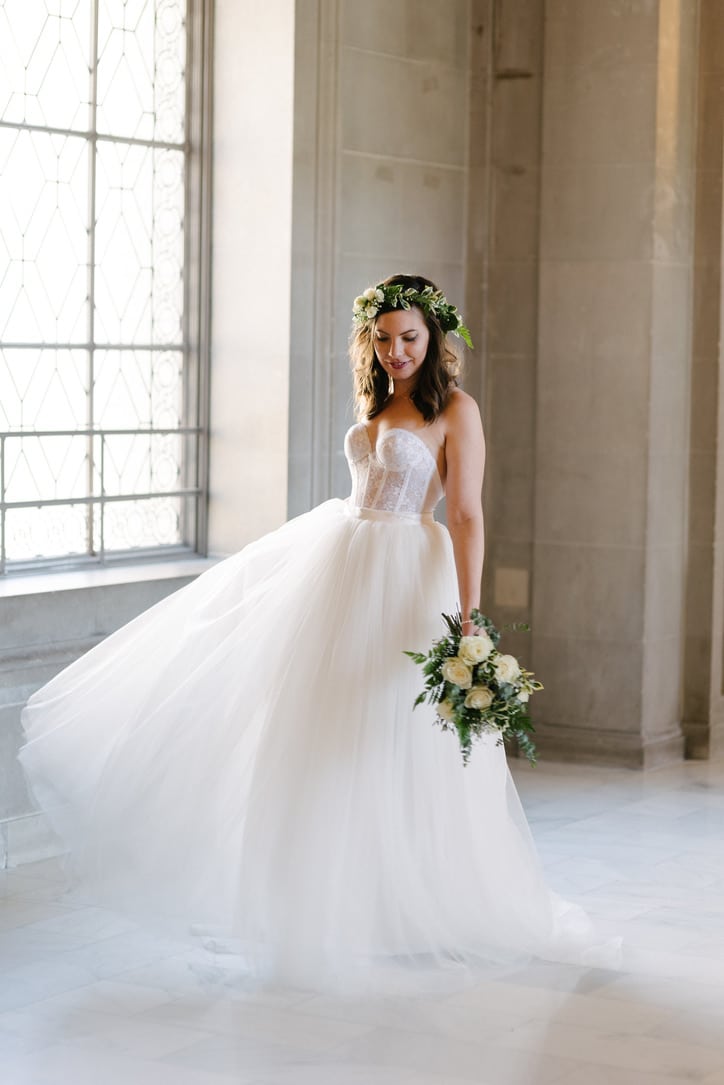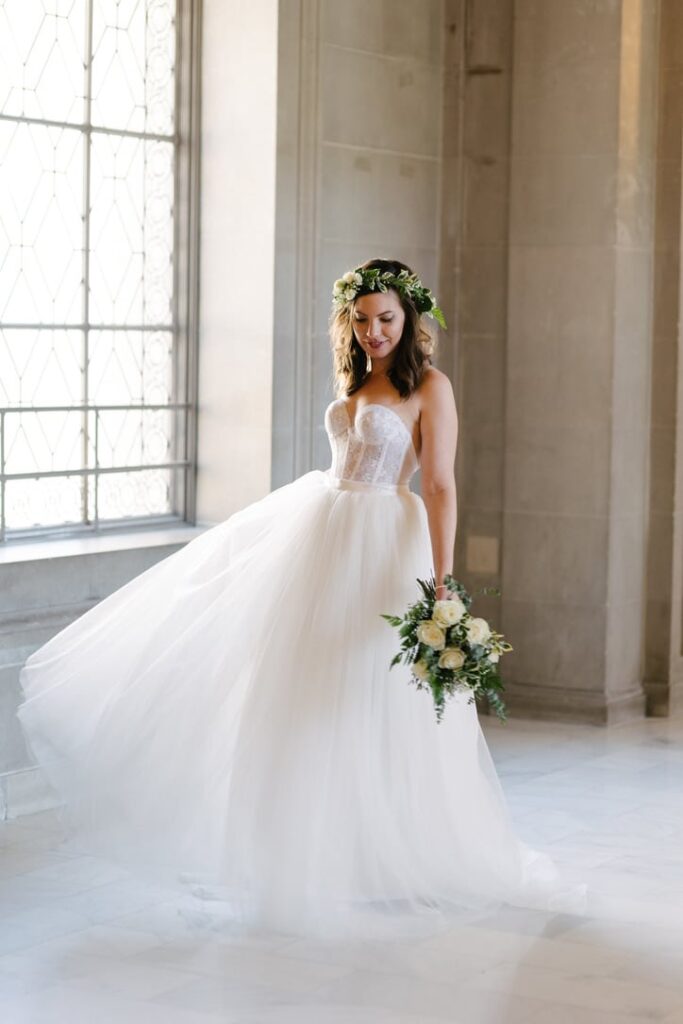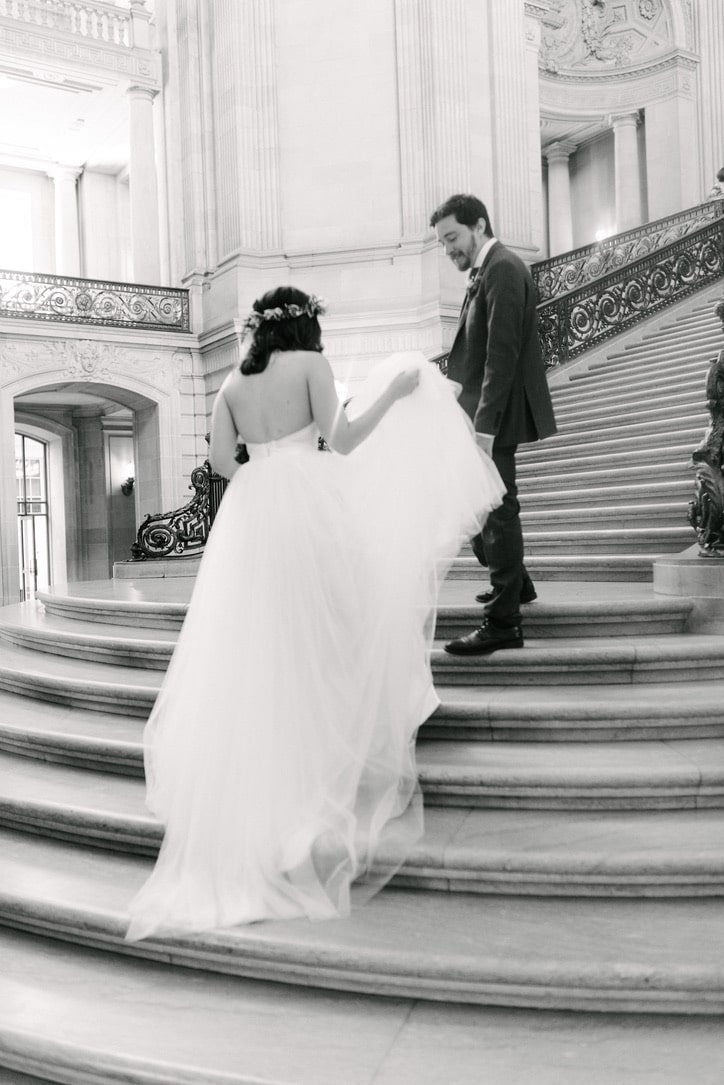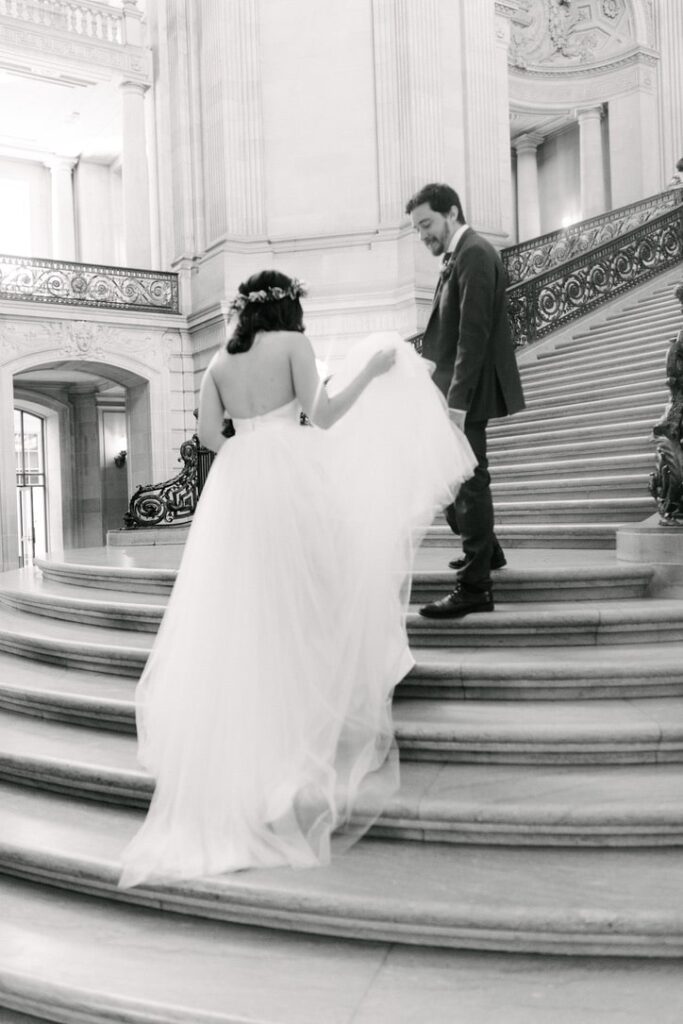 the food: 
Now, there has always been a part of me that wanted a brunch wedding. But, if we were going to dance the night away, pizza was the ONLY way.
Every anniversary, Justin and I grab a growler, a pizza (or two) and some chocolate cake. It's just 100% authentically us. We were going to hire a mobile wood fire oven pizzeria to dish out delicacies all night!
I love naked cakes! Justin nor I are big fans of icing, so the naked cake trend is perfect! Since we didn't have a layered cake, the naked cake didn't look right. We just had light icing on the cake.
the flowers:
I'm happy to say I 100% had the flowers of my dreams. They were perfect! I wouldn't change them one bit.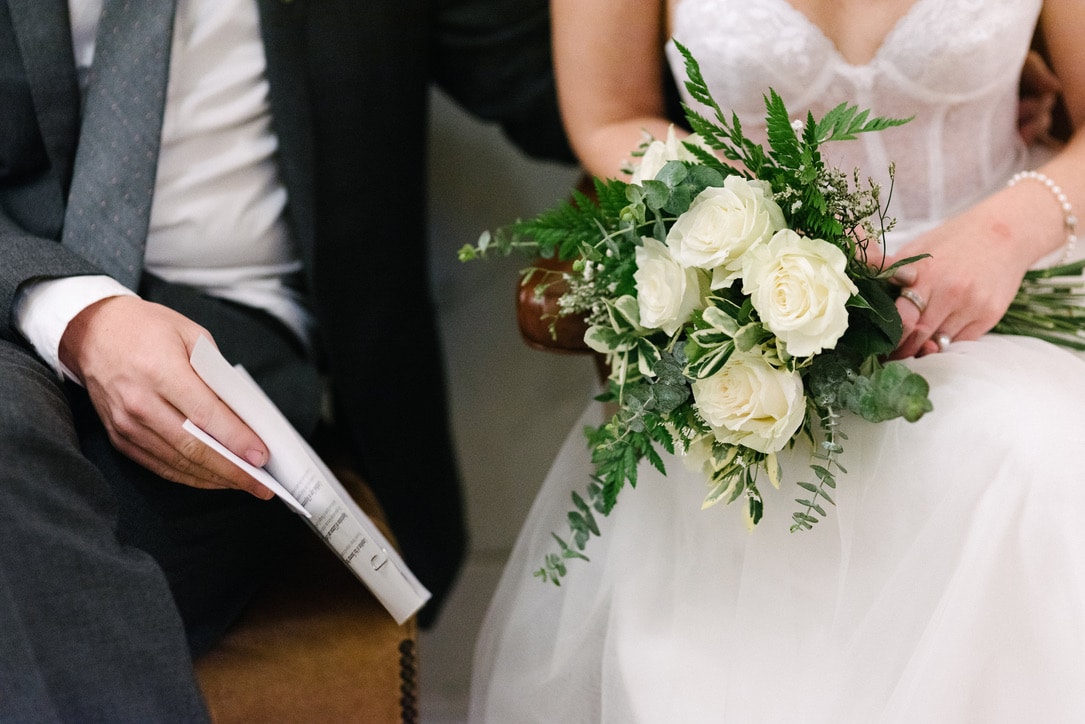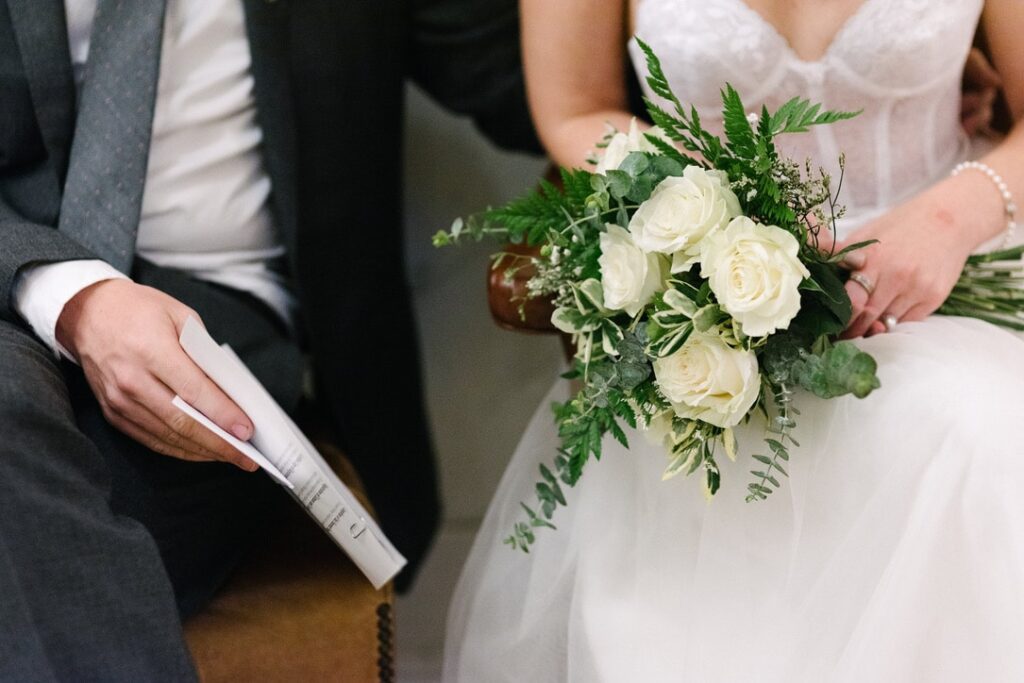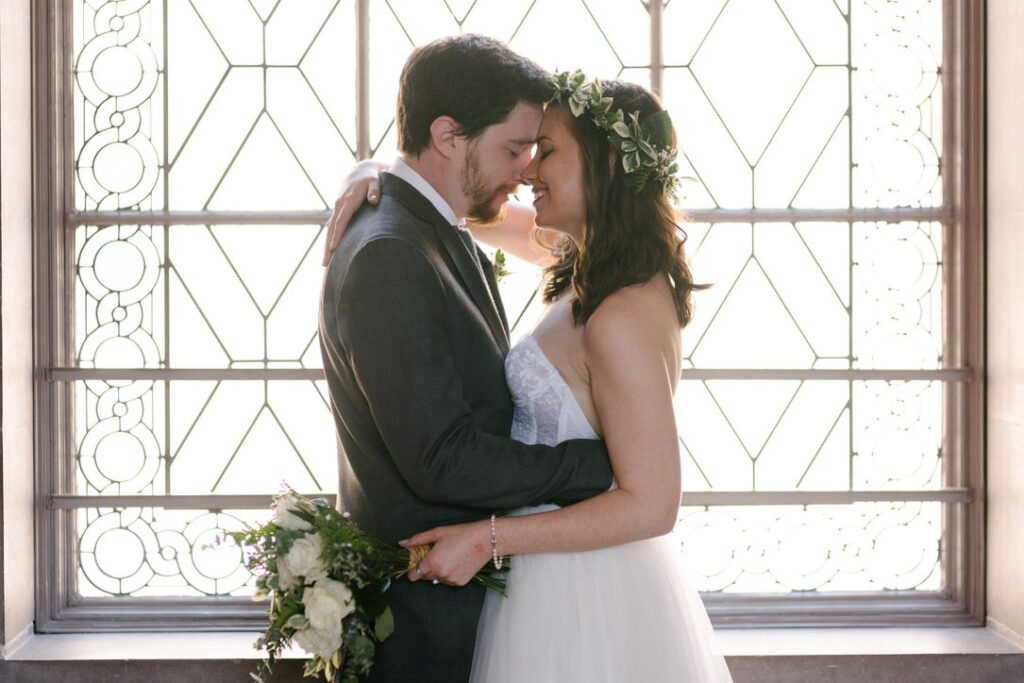 extras:
Of course we would have had cloth napkins, real plates and silverware. We would have had real glasses and a bartender. We would have had composting stations clearly marked. We would have had a live band, and we would have danced the night away!
---
But, all in all, I'm happy with our wedding. Even though it was city hall. Even though it wasn't everything I imagined or dreamed of, it was perfect in it's own way.
Living a zero waste lifestyle has taught me so much about being content and breaking the habit of comparison. When it comes down to it, there will always be something out there that's better. There will always be something out there that's worse. Comparison is the thief of joy and it robs you from living in the moment.
Anytime, I see a wedding dress or an elaborate wedding and I start to feel blue, I just look at a photo of my wedding and remember how happy I was to be marrying such a wonderful man. Then I don't feel blue anymore.
In the end, it's not about stuff. It's not about the flowers, the food, or the live band. It's just about being with those you love.