I Tried Native's Plastic Free Deodorant – here's how it went…
November 14, 2020 | Kathryn Kellogg
Last Updated on November 14, 2020
I used to love DIYing my own products. Nothing brought me more joy than getting into the kitchen to craft wonderful things like a witch at her cauldron.
My favorite things to make were cleaning recipes like homemade Febreze and skin care products like lip balm.
Now, I still enjoy making my own cleaning products, but skin care has become more of a chore than a pleasure…
So, I decided it's time to find some sustainable alternatives I can get behind!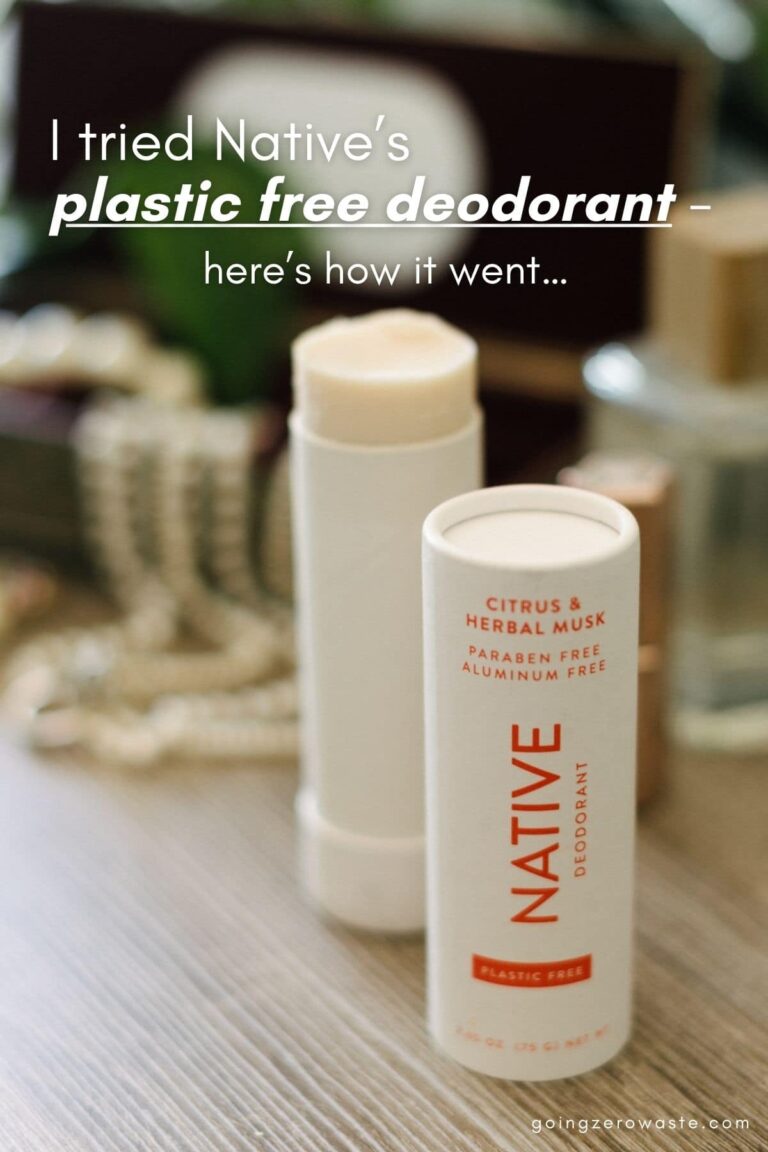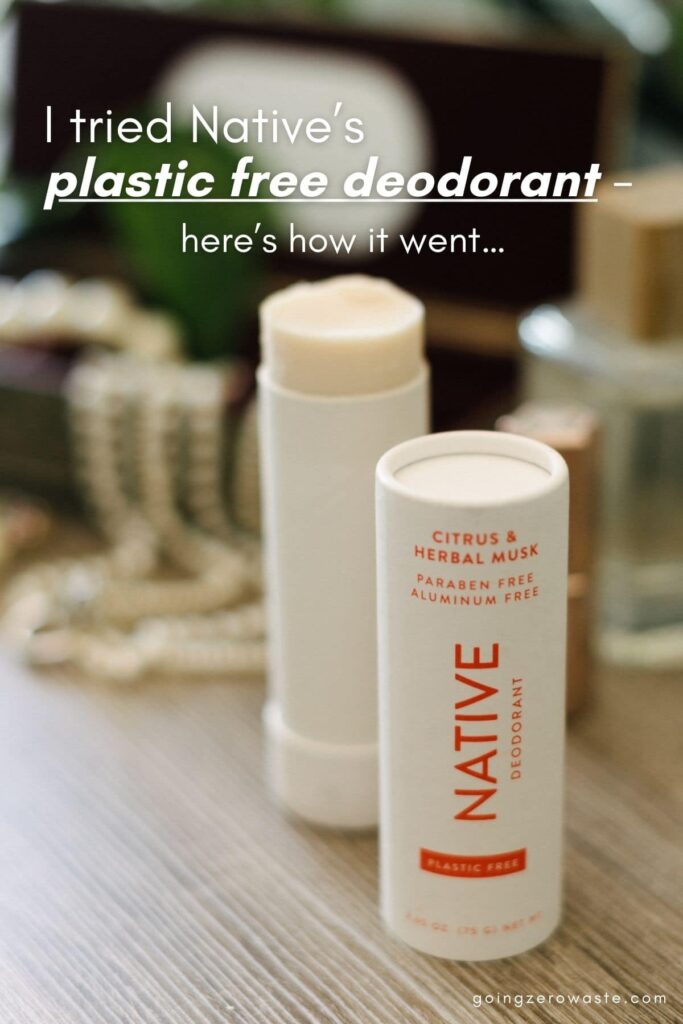 This post was sponsored by Native. All thoughts and opinions are my own. For more information please see my disclosure policy.
I've been hunting for the perfect all-natural deodorant for a while. Native was actually the first one I tried, and I have to say it's still my favorite.
If you're interested in trying Native you can get 20% off and free shipping with the code 'KATHRYN'.
Last year, I went with my friend to a workout class hosted by Alter Eco. There was a french net shopping bag (I've always wanted one!) gifted to each of the attendees filled with a cotton towel, a face mask in a glass jar, and some kombucha.
If you know me, you know I'm a sucker for kombucha!
When I got home, I found Native's Coconut & Vanilla deodorant at the bottom of the bag. Now, I normally don't take freebies that come in plastic packaging so I considered gifting the deodorant to a friend.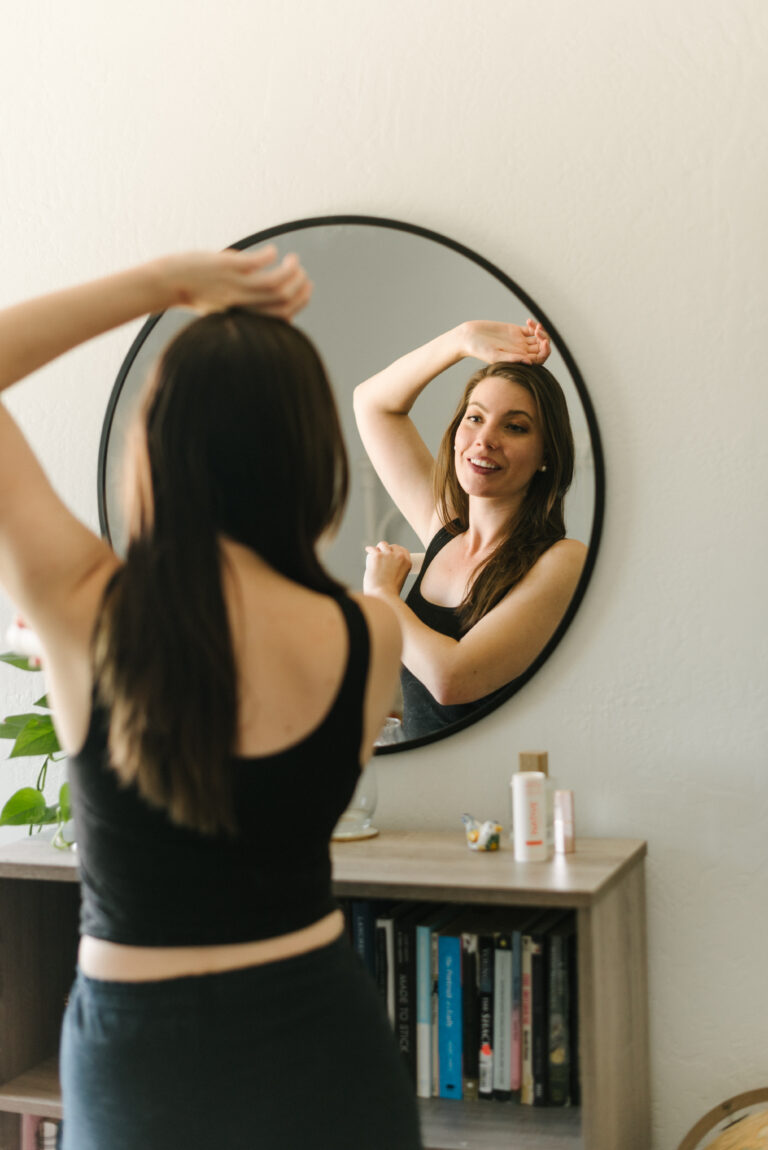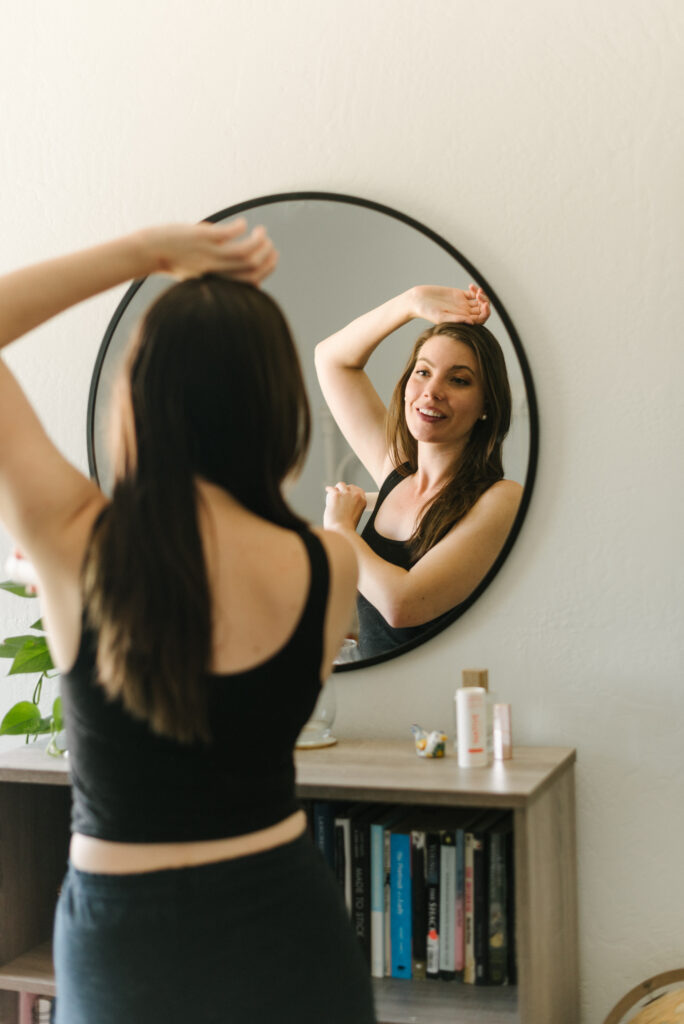 But after a quick google search, I found Native has everything I look for in a brand.
They just launched their plastic-free, compostable tubes for the coconut and vanilla scent which was so popular it immediately sold out. They're cruelty free, vegan, and they never use aluminum, parabens, or sulfate – AMAZING!
They also donate 1% of their Plastic Free sales to fighting plastic pollution.
It's everything I would want in a store bought deodorant, well, that and it has to work so I figured I should put it to an efficacy test…
I've tried Native's classic Coconut & Vanilla and their Citrus & Herbal Musk. 
I have put both of these scents to the test and here's how it shook out.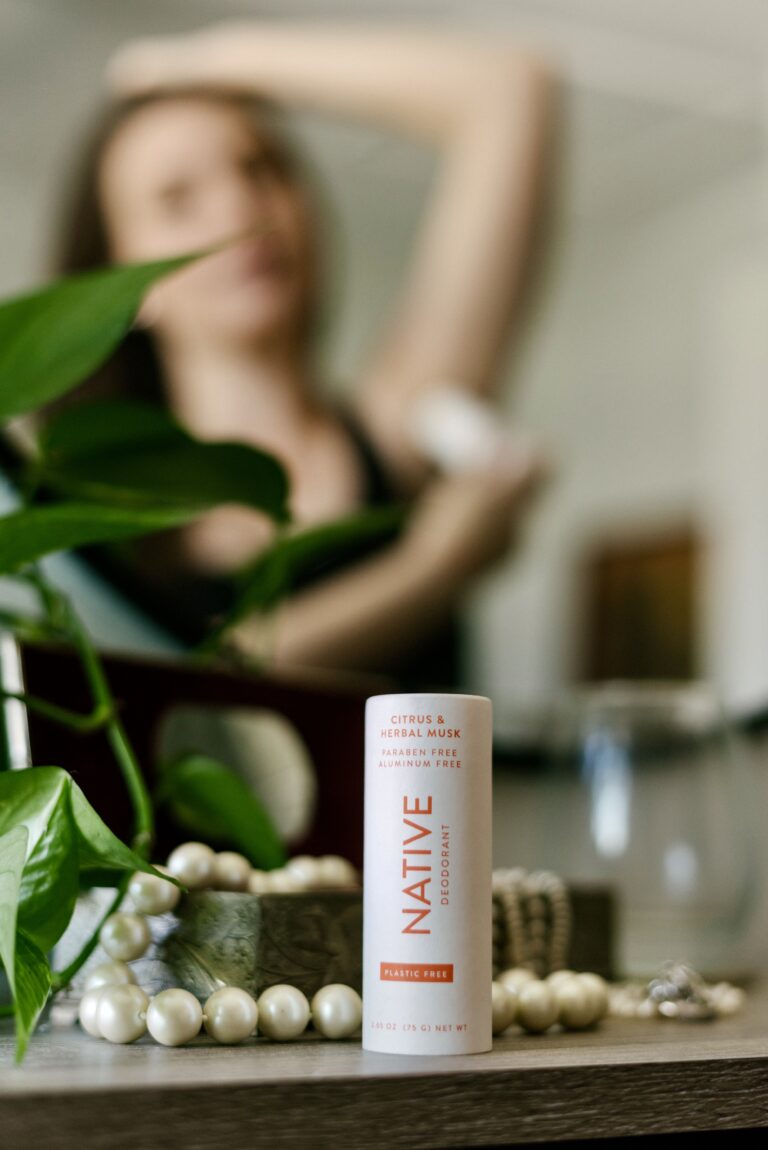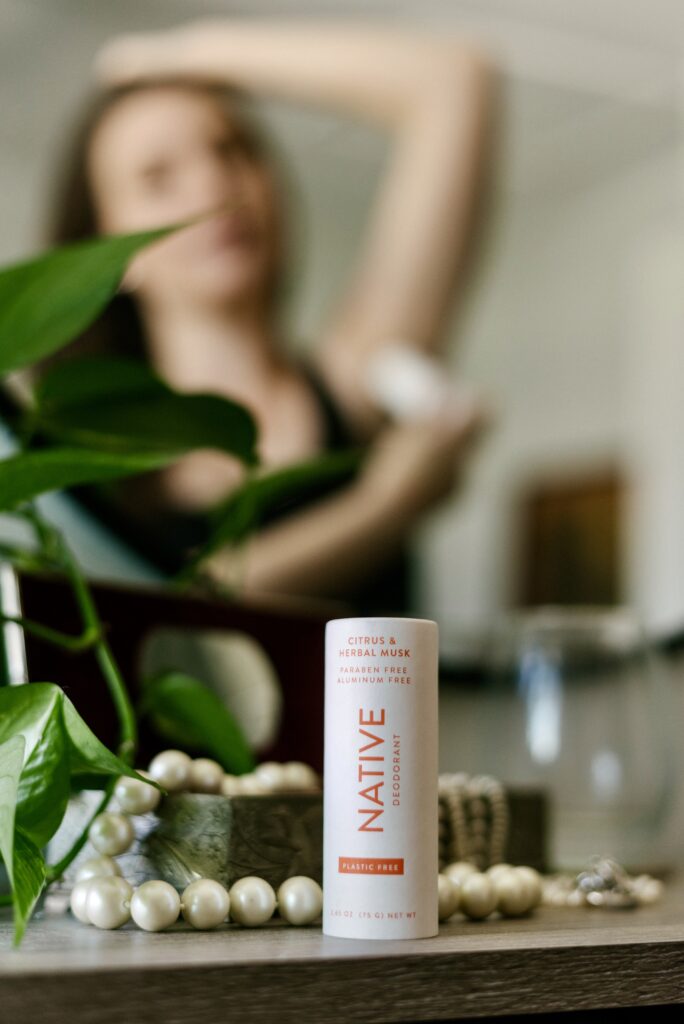 coconut & vanilla:
Last year, I was meeting up with my best friend to celebrate her Birthday. She lives about an hour away and we were going to go to an OrangeTheory class and then out to brunch and thrifting.
I didn't want to shower afterwards because I have SO much hair and it takes a really long time to dry so this was my first big test for Native Deodorant – could I get away with rolling into brunch like I hadn't just sweat my booty off for the last hour? 
The answer – yes, yes I could.
I reapplied the deodorant after the class, and was all set to head to brunch.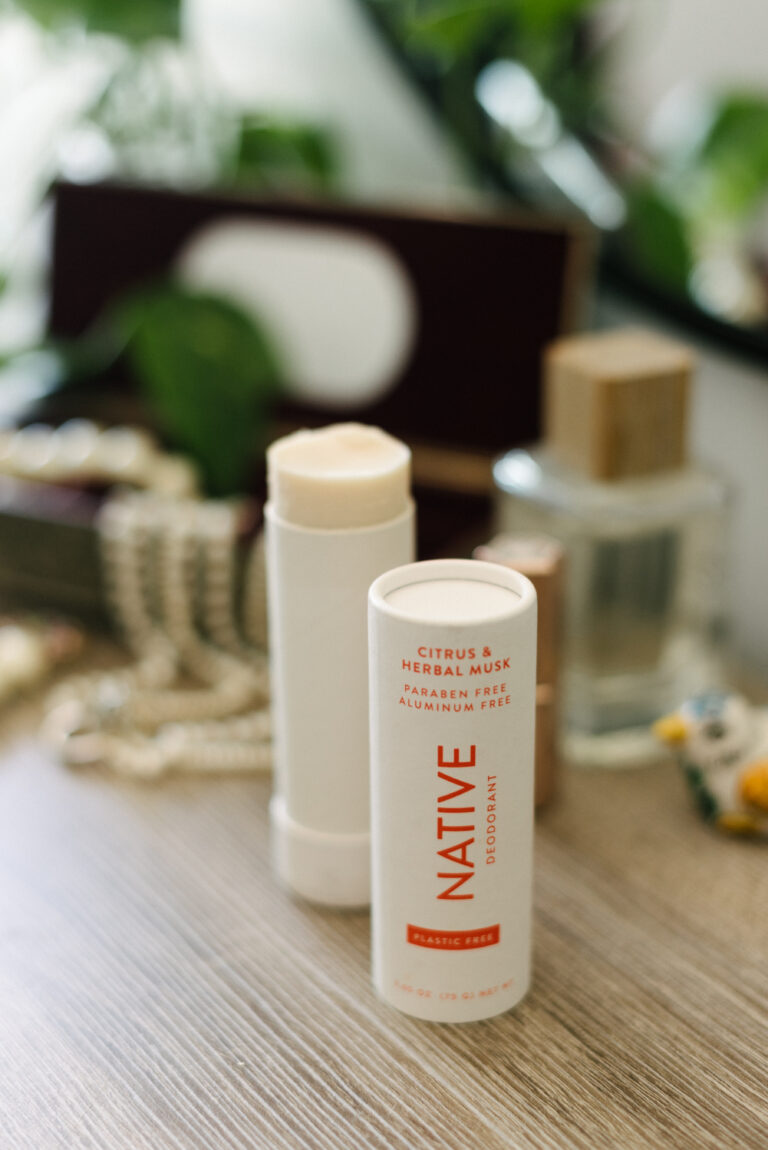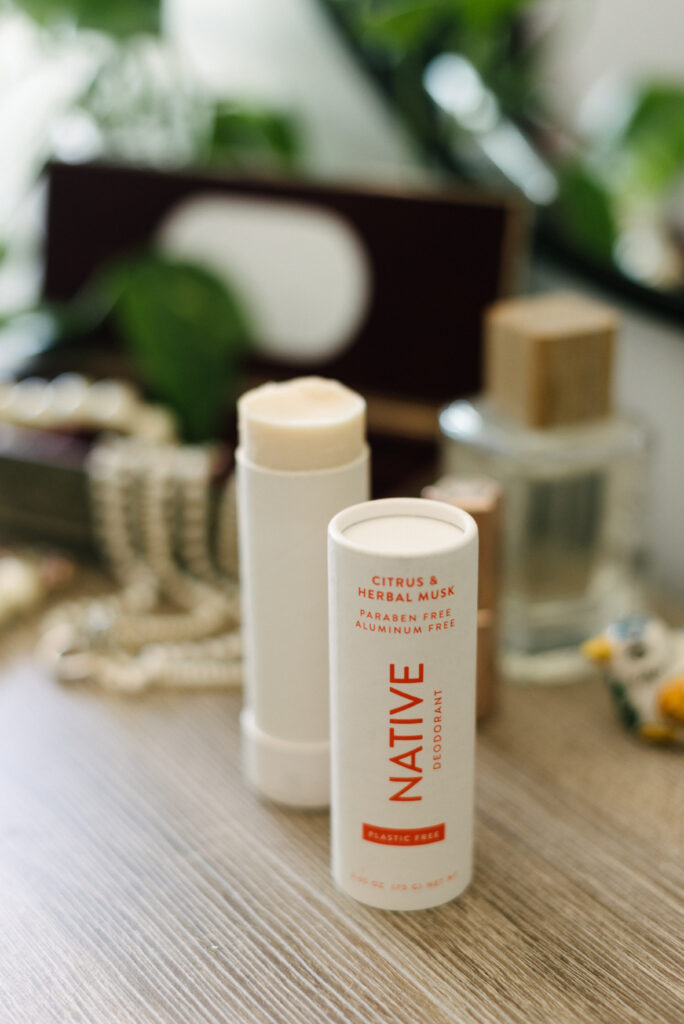 citrus & herbal musk:
This year, I've been taking zoom dance classes and a broadway workout class that I absolutely love!
Imagine zumba, but to musical theatre and all jazz inspired movements – it's this musical-theatre-geek's dream come true.
We don't have A/C and some of the classes have gotten hot, hot, hot! When it's 90 degrees inside and you've got an hour of stretching and cardio, you're going to need a good deodorant.
The Citrus & Herbal Musk hasn't let me down. So much so, that I didn't even need to reapply after the class.
conclusion:
Out of the two scents I tried, I definitely think the Citrus & Herbal Musk works a bit better! I also happen to like the way it smells better – so that could be a huge determining factor.
Have you tried any of Native's Plastic-Free scents? I would love to know which one is your favorite! 
And, if you'd like to try Native you can get 20% off and free shipping with the code 'KATHRYN'!