DIY, Zero Waste Toothpaste
August 21, 2018 | Kathryn Kellogg
Last Updated on May 7, 2021
You will find a common theme throughout my instagram feed – smiles! Lots and lots of smiles.
When I say "Breaking zero waste living down into a step-by-step process with lots of positivity and love," I mean it! And, I got the smiles to prove it. <3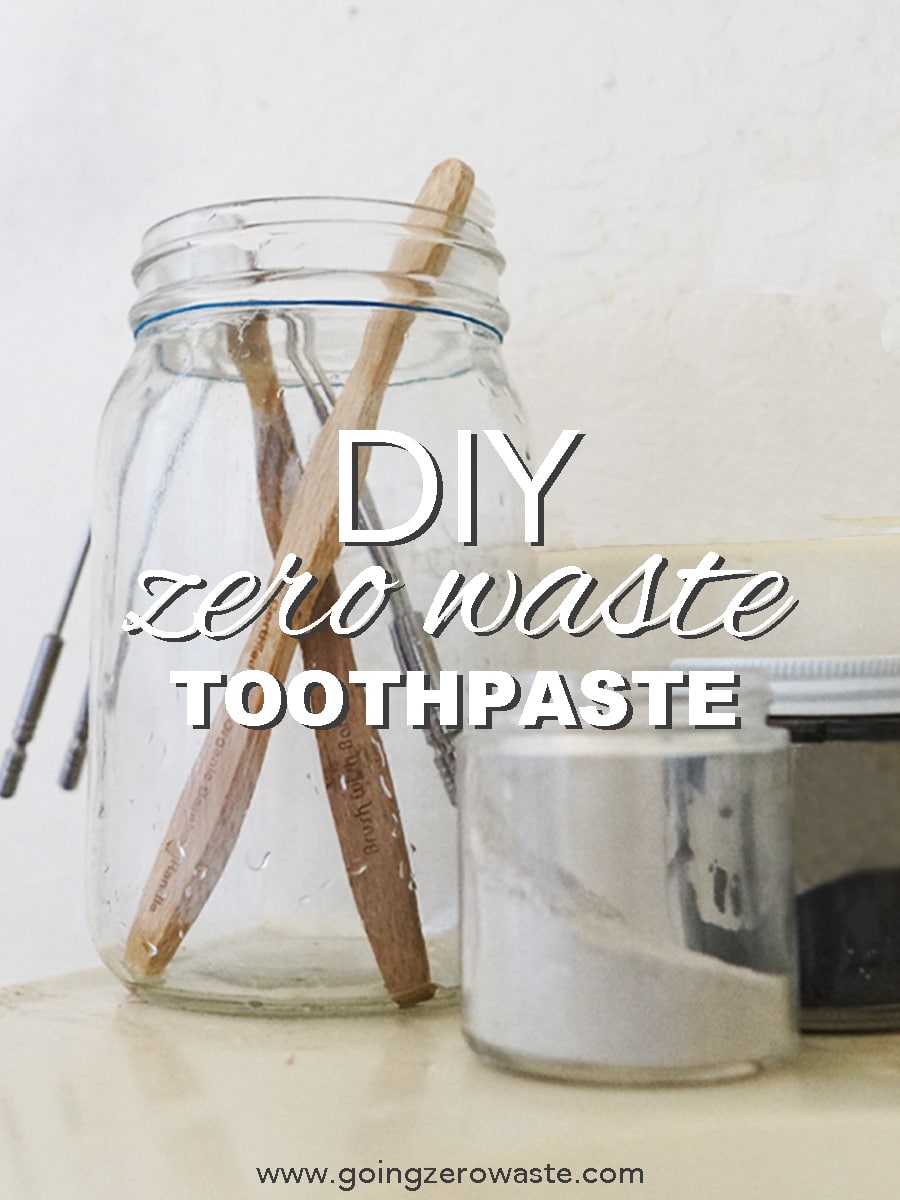 Dental hygiene and having a bright, white smile is sooooo important to me.
I have been using a Brush with Bamboo toothbrush for three years and I couldn't be happier!! I've also been using it right along side my original toothpowder recipe. But, I figured it was time for a little bit of a refresh.
---
This post was sponsored by Brush with Bamboo. As always, all thoughts and opinions are my own. Please see my full disclosure for more information.
---
Brush with Bamboo was my very first sponsored post two years ago, and they are still one of my all-time favorite companies!
Brush with Bamboo is an amazing family run business, and I am so happy to have built a relationship with them. I met Ro, the founder of Brush with Bamboo, at the Zero Waste Youth Conference in 2016.
I was in their short film The Life of a Toothbrush last year which was so much fun! They invited me to their home which has been converted into a huge permaculture farm.
It was so amazing to spend time in the garden, pick fruits, and make fresh meals. I have been such a fan of this company for so long. Check out the unboxing video I did with them below to celebrate their new Organic Certification.
Brush with Bamboo has thought about everything. The box is held together using locking tabs without any tape or glue so it's 100% compostable and recyclable.
The inside sleeve is made of cellulose which will break down in your backyard compost or an industrial setting. They use the sleeve because it has to be there for sanitary reasons.
The handle is thin and made from one piece of certified organic bamboo making it more eco-friendly than other wider bamboo toothbrushes.
If the handle is wide, then multiple pieces of bamboo have to be glued together. Using one thin piece of bamboo avoids the whole glueing process.
They're also pioneering the way with their bristles made from 62% castor bean oil which is the most plant-based bristle on the market. The bristles are fairly soft making them perfect for more sensitive gums.
The ONLY compostable bristles available are pig hair…. and I'd just rather not brush my teeth with pig hair, ya know?
One of the best things about choosing a bamboo toothbrush over a plastic one is that you can compost the toothbrush at the end it's life, but you will need to pluck the bristles from the handle.
The bristles will be trash, but before you even get to the composting part you should save your toothbrushes to clean grout!
Related: Zero Waste, DIY Grout Cleaner
After the bristles are no longer functioning, you can upcycle the base of the toothbrush as plant markers, kindling in your campfire, etc.
Bamboo toothbrushes have the same lifespan as a plastic toothbrush around four months, and have a similar price point. I think it's one of the best, and easiest beginner swaps.
Plus, they look très chic. 😉
This is my tried and true toothpowder recipe that I still use three years later. I also use a whitening tooth powder, but you'll have to pre-order my book for that one!
Tooth Powder
1 Tablespoon of Xylitol: It's a natural sweetener. It prevents bacteria from sticking to the teeth and neutralizes the pH to help avoid tooth decay.
1 Tablespoon of Baking Soda: A very mild abrasive (less abrasive than commercial toothpastes) that dislodges plaque on teeth, breaks down stain causing molecules, and neutralizes pH.
1 Tablespoon of Bentonite Clay: Draws out toxins, contains calcium, and is often used to help remineralize teeth.
Stir together. Avoid using metal with the clay, it will deactivate. I used a wooden or ceramic spoon and store it in a glass mason jar.
This is will leave you with clean breath, and doesn't really taste like anything. The sweetness in the xylitol cancels out the saltiness of the baking soda and the clay is very neutral. If you want some minty freshness, you should check out my zero waste, all natural mouthwash recipe.