How to Make Homemade Cotton Rounds
March 8, 2022 | Kathryn Kellogg
Last Updated on March 12, 2022
I have a flannel shirt that shrunk and now I'm left with the leftover fabric. So in honor of National Craft Month (and instead of tossing it out) I'm going to use it to make cotton rounds with my Brother sewing machine.
Sewing is a great hobby to reduce waste because it encourages you to mend, repair and upcycle your clothes. Your crafts can help better the environment, and save you money, if you use upcycled scrap fabric too.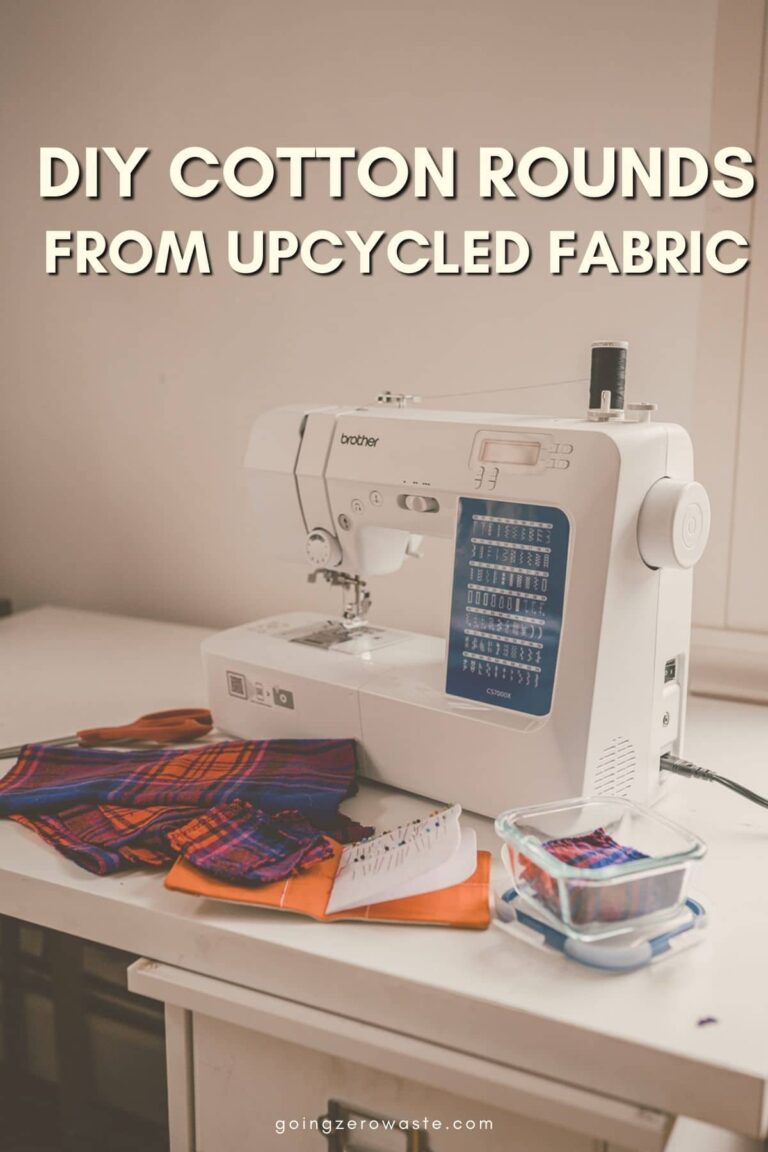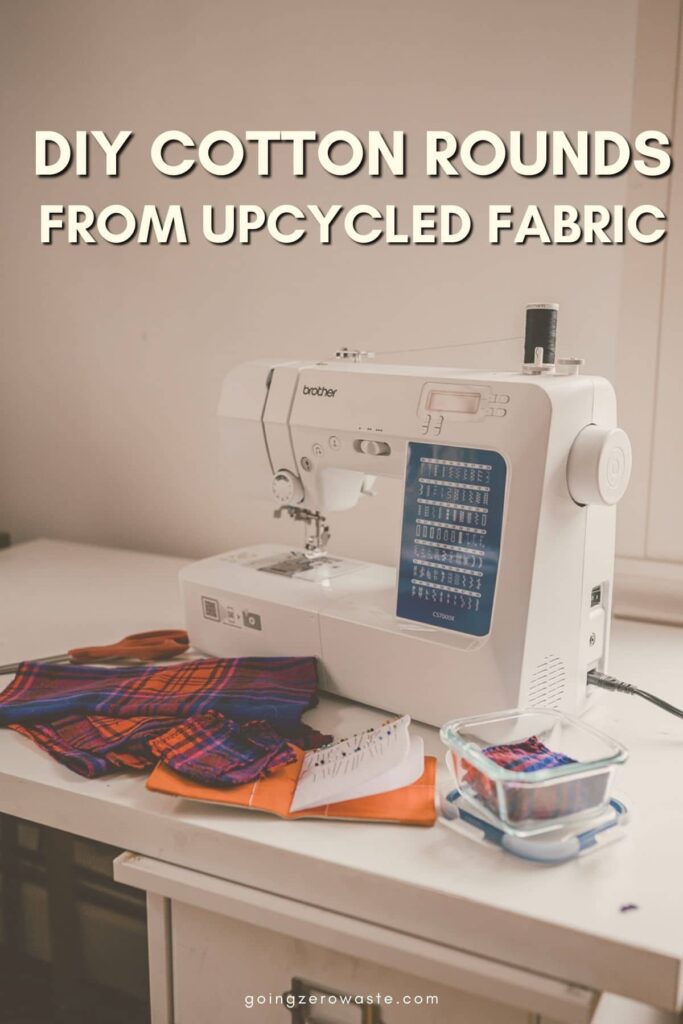 This post was sponsored by Brother USA. All thoughts and opinions are my own; for more information please see my disclosure policy.
I'm so excited to be partnering with Brother for National Craft month to highlight crafts that do good! Crafting, sewing, creating, and repairing are all ways that we can live a more eco-friendly life.
In today's society, when our clothing rips or a button pops off, our first impulse is to throw it away. I was on a costume crew at the theater and we never threw out good material: we'd upcycle and reuse everything for another performance down the line.
In fact, I learned how to sew while costuming, and have been wanting a really good machine to get back into the habit. I chose a Brother CS7000X because it's a machine that can grow with me. It's a great machine whether you're a novice or someone more skilled.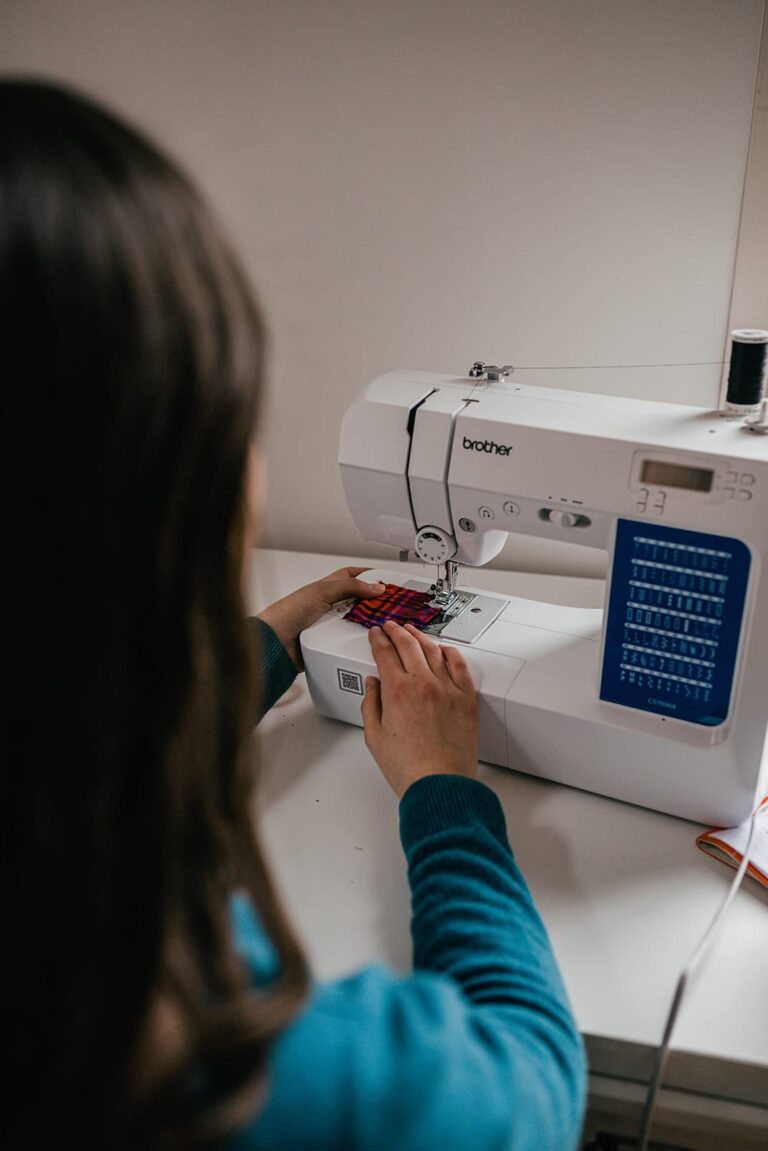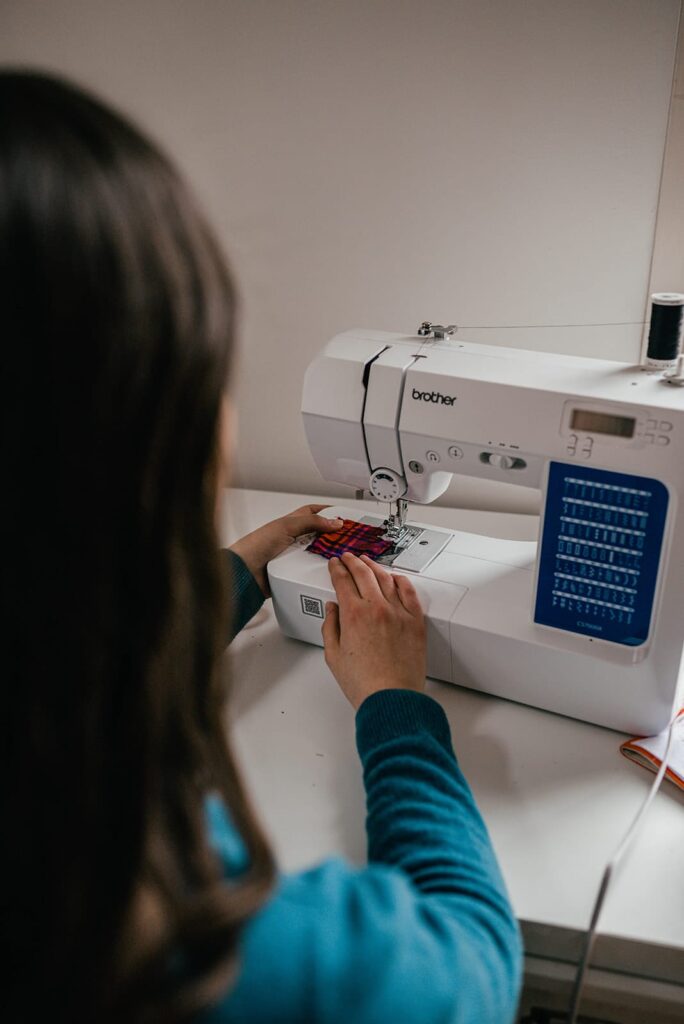 how do you make cotton rounds at home?
SO, lets celebrate moving towards a more circular economy where we upcycle our fabric scraps, sew and mend our clothing, and craft our own sustainable alternatives like these homemade reusable cotton rounds!
To make cotton rounds at home, you'll need some fabric, a sewing machine, thread and scissors. I recommend using scrap fabric, as this is the most eco friendly option (materials like flannel, fleece, jersey, and hemp are always good), and my Brother sewing machine made this project a breeze.
Here are some step by step instructions to follow.
what you'll need:
Scrap Fabric
Scrap paper
Scissors
Pins
Sewing Machine
Thread
Use the jar or container you want to store them in to trace the shape
directions: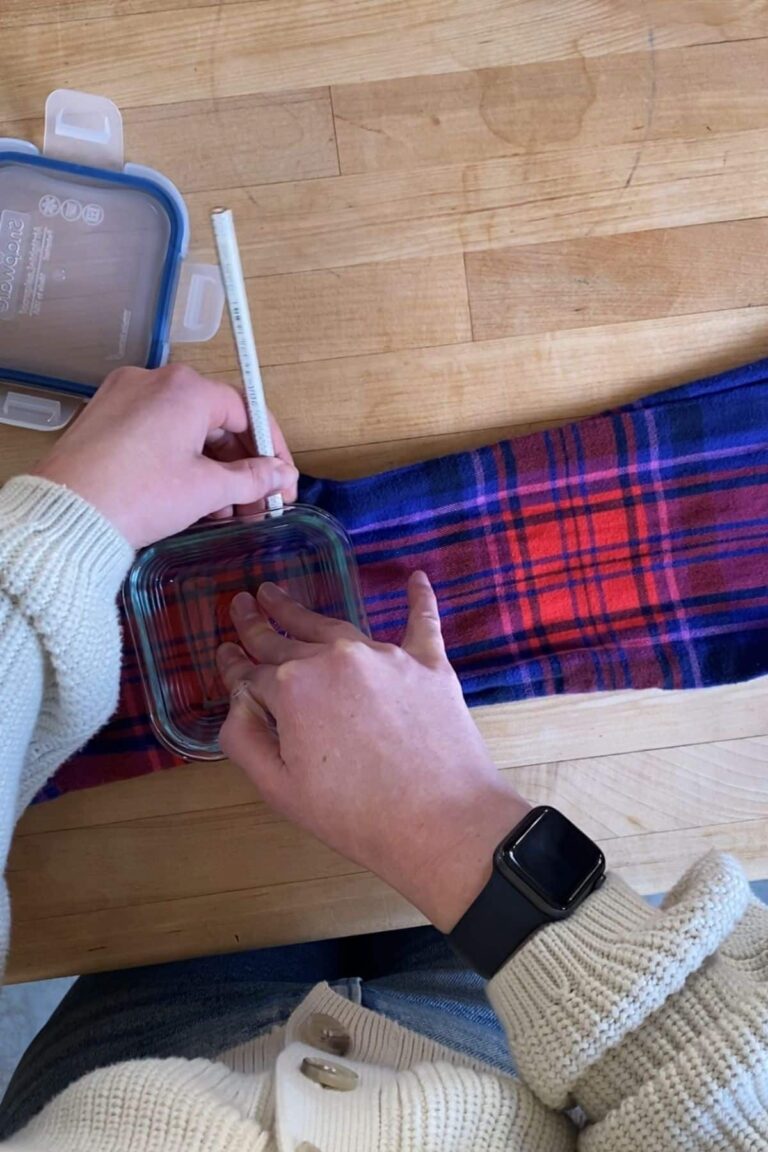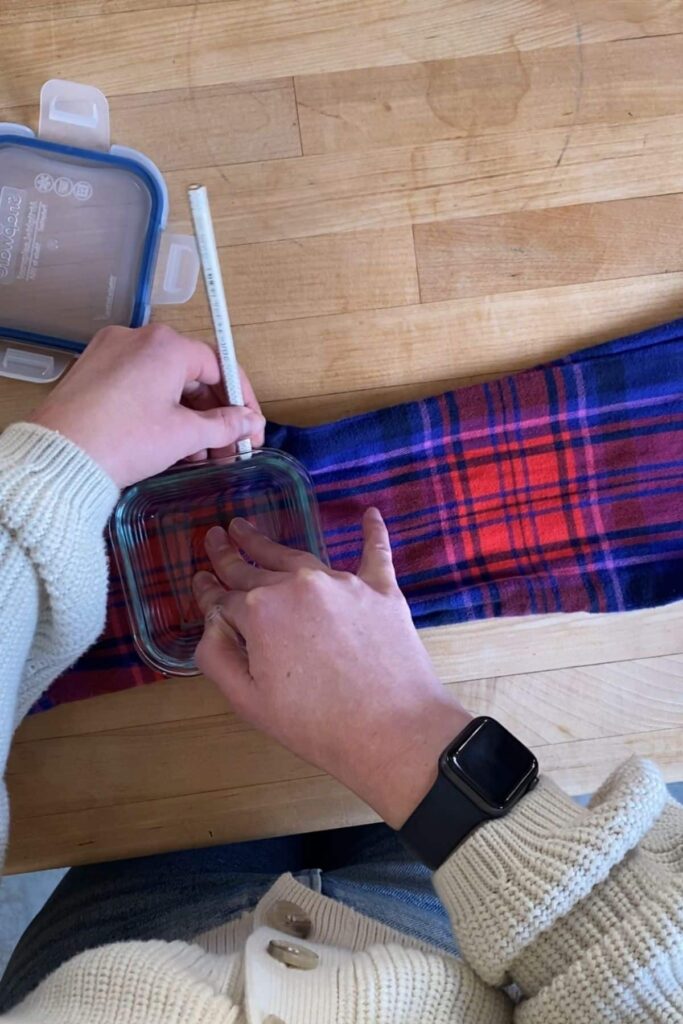 step 1
You can trace your pattern using a cup or small bowl, but I recommend using the container you're going to store your pads in.
The easiest way is to trace the shape straight onto your fabric with a chalk pencil.
I cut mine into a squares because it matches my container and it's simpler to sew, but the brother machine is great for beginners or experts so feel free to make circles.
---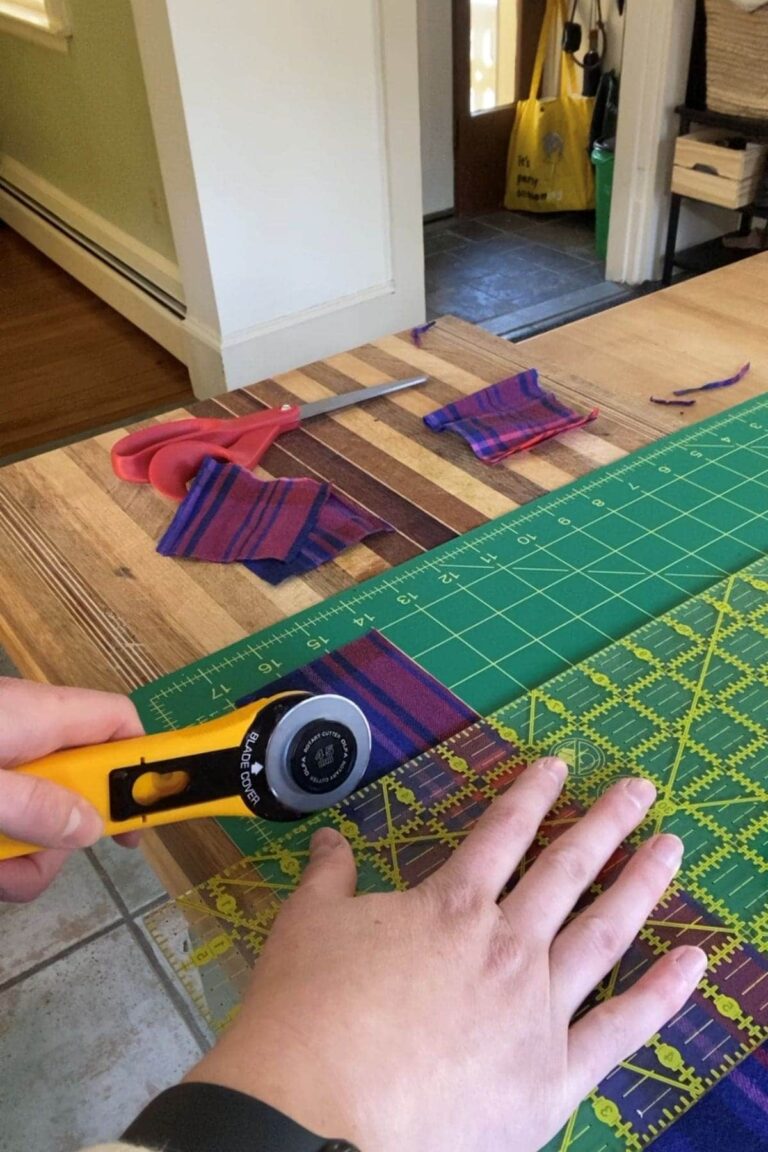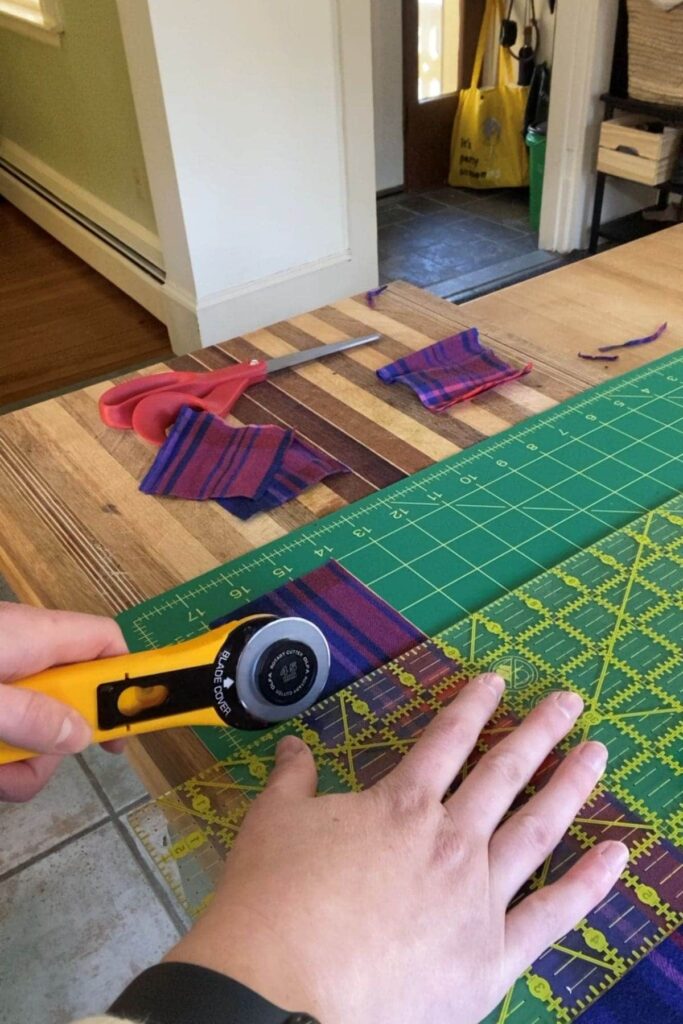 step 2
Gather your scrap fabric and make sure the wrong sides are touching each other.
You want the right sides facing out.
Then cut your pieces to your desired size. My container fits a 3×3 square and in my opinion is the perfect shape!
---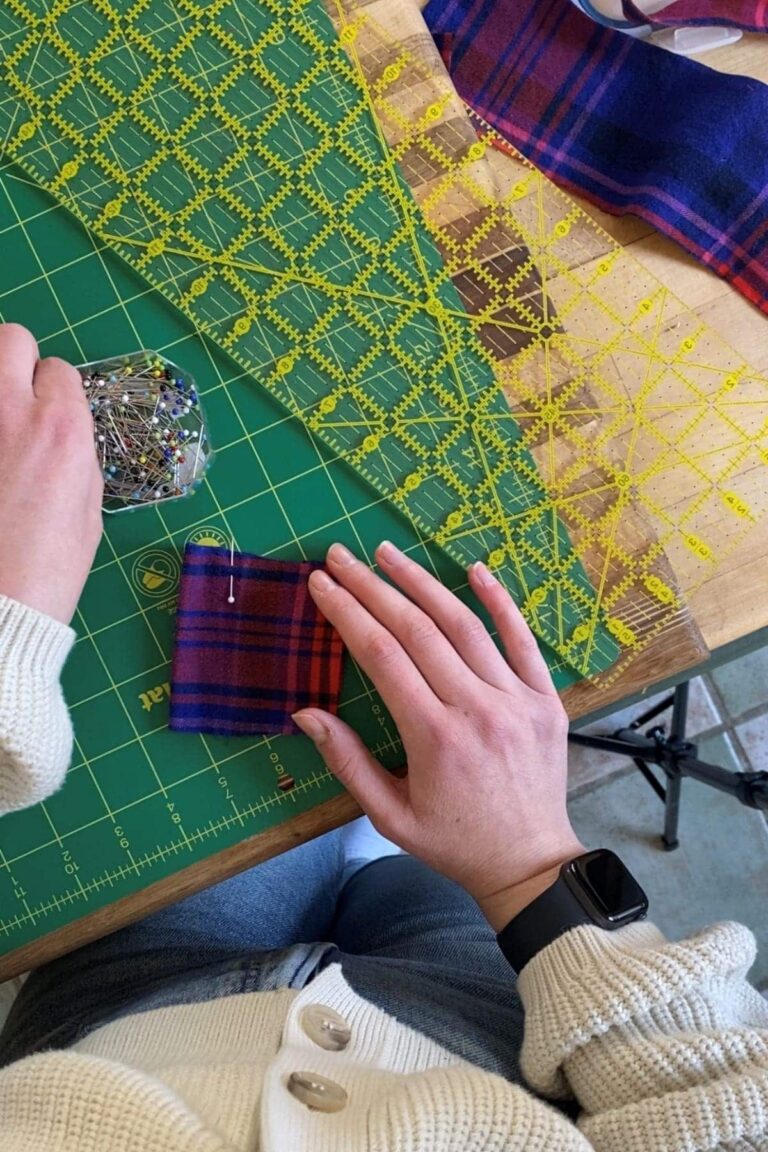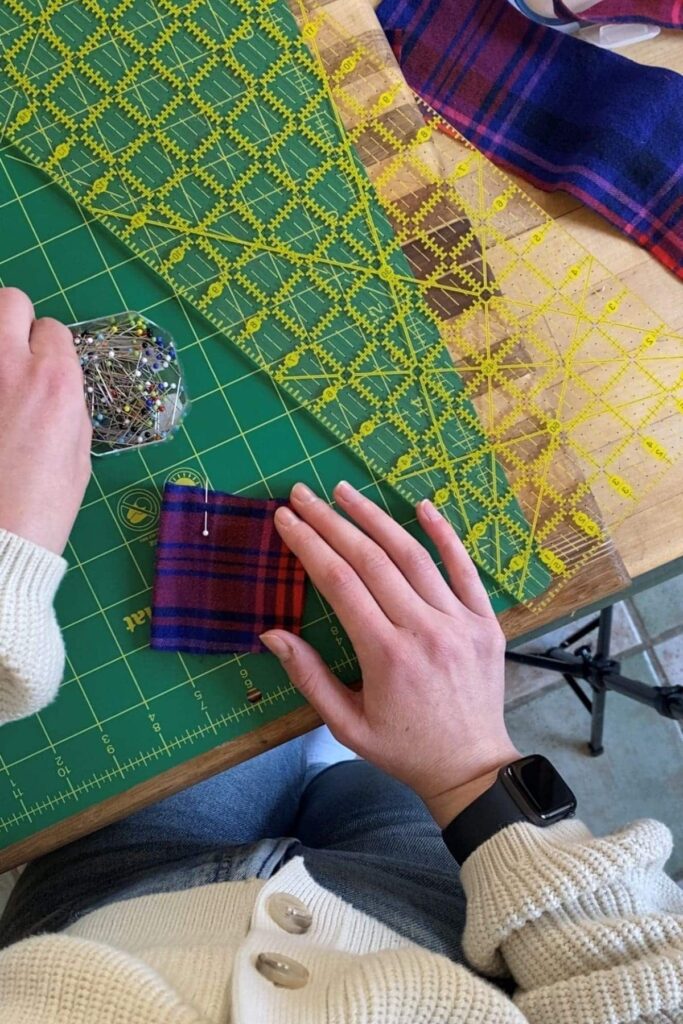 step 3
Begin pinning the outer edges of the fabric so the two pieces stay together.
step 4
Place your thread and your bobbin in the machine.
---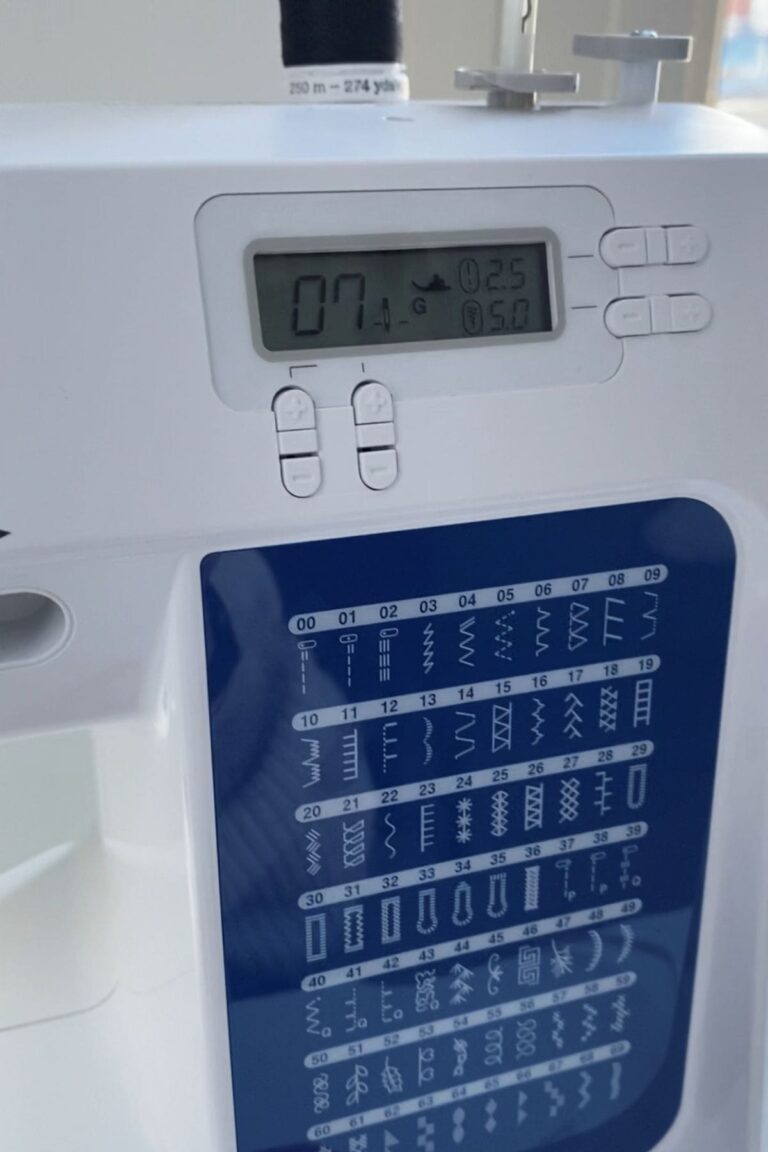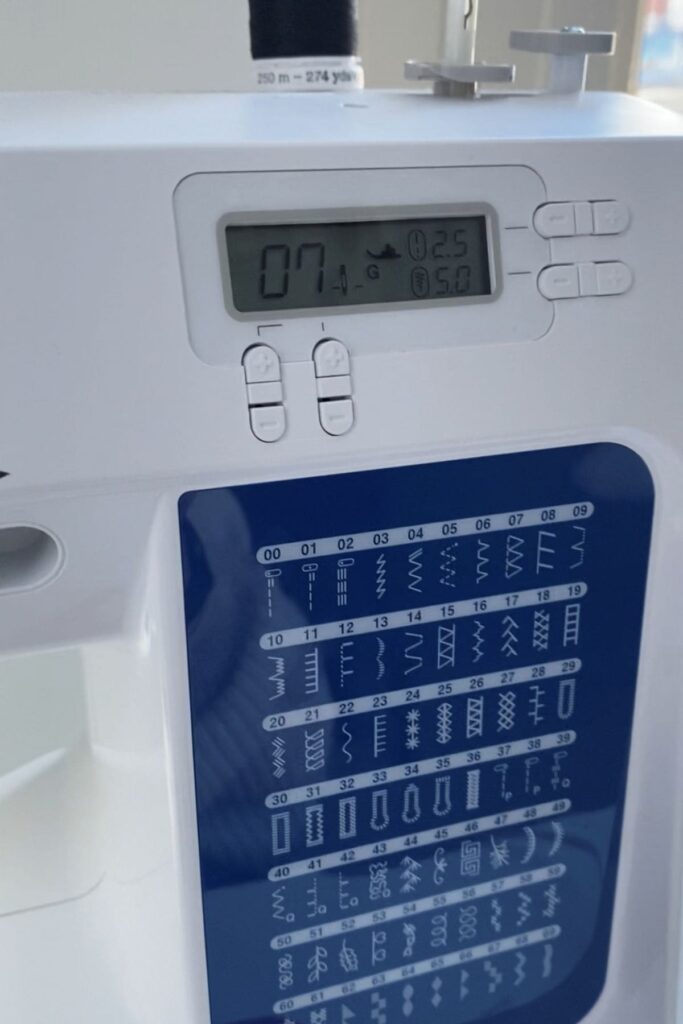 step 5
If your machine has mock serge stitches, use one of those.
I'm using stitch 7 on my machine.
Whatever you choose, make sure the stitch is tight to keep the edges from fraying.
If you're making circular rounds, I recommend setting the length to 1-1.5 and the width to 3.5-4.
---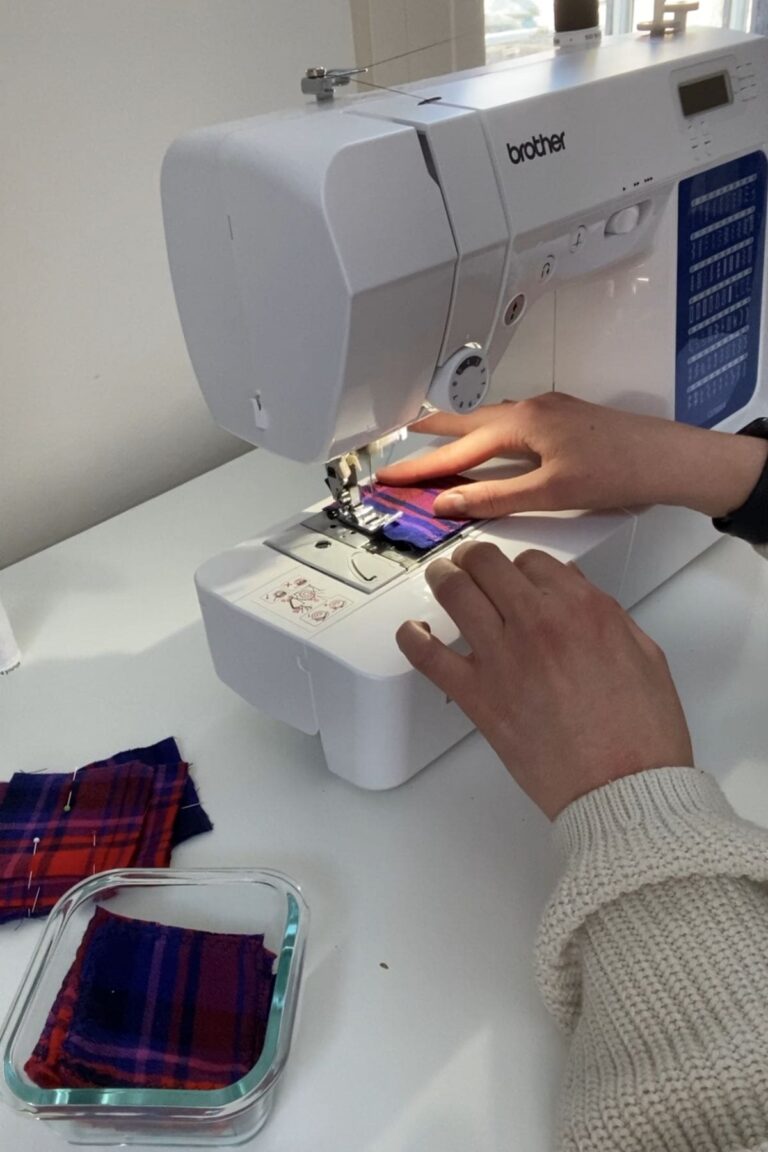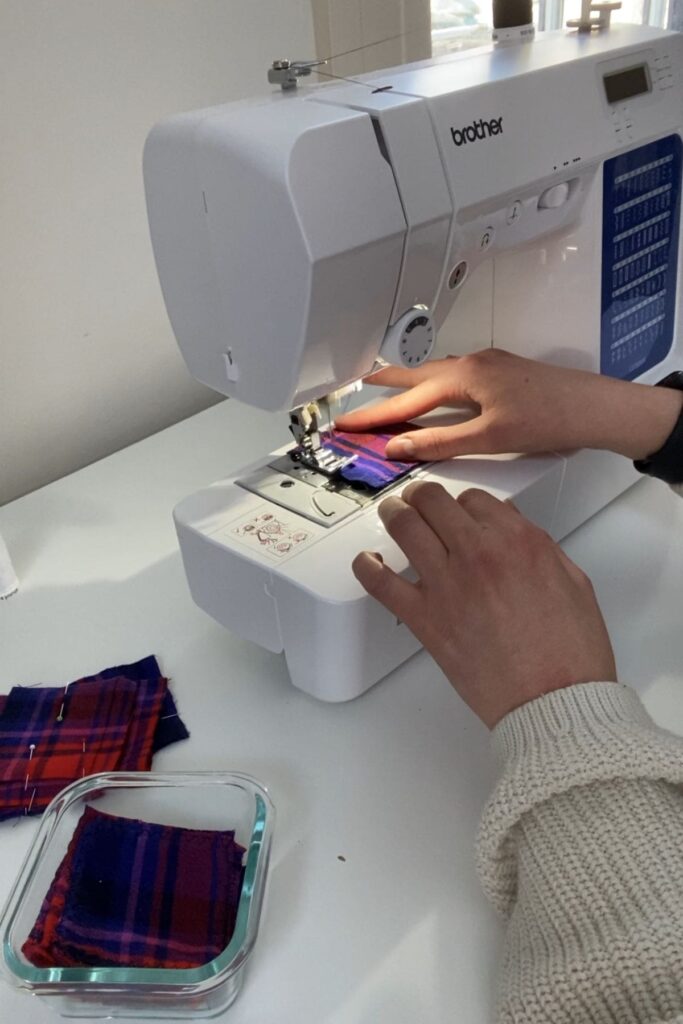 step 6
Butt the fabric up to the edge and adjust this as you start to sew.
Remember, you want your fabric to sit so the stitch landing on the left hand side sinks into the fabric and the stitch landing on the right drops just over the fabric.
step 7
Sink your first stitch or two then use your back-stitch button to reinforce.
---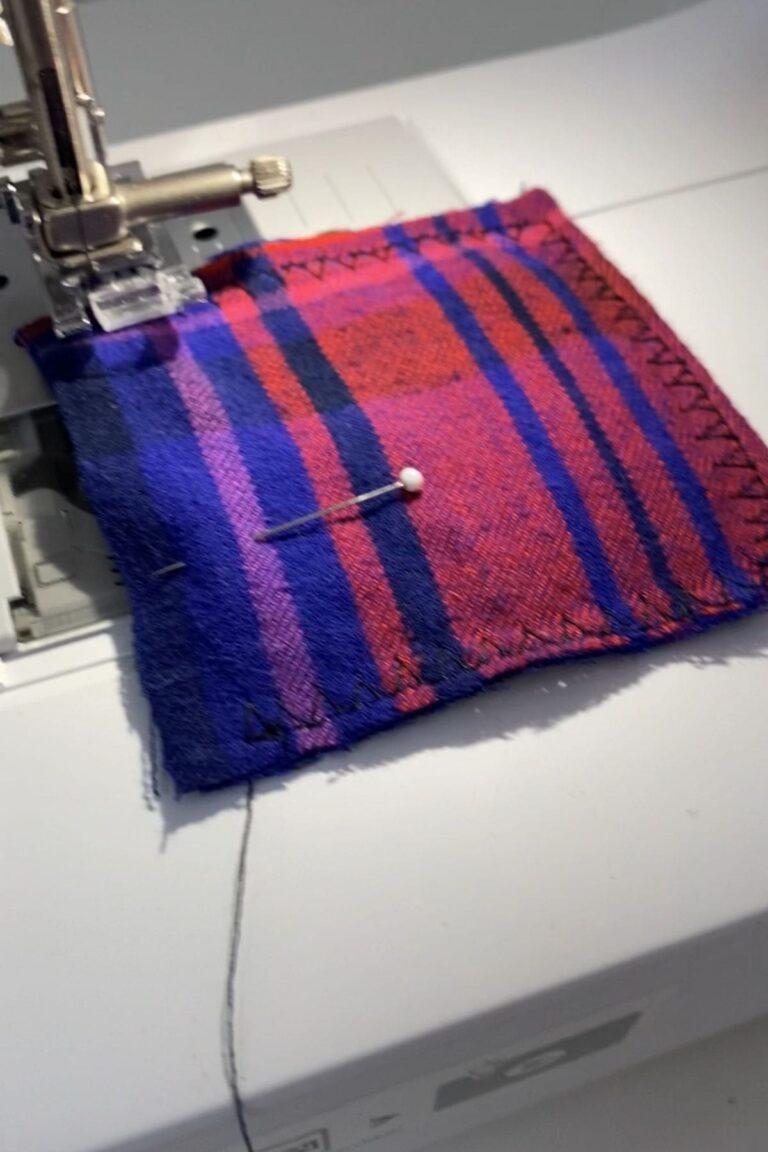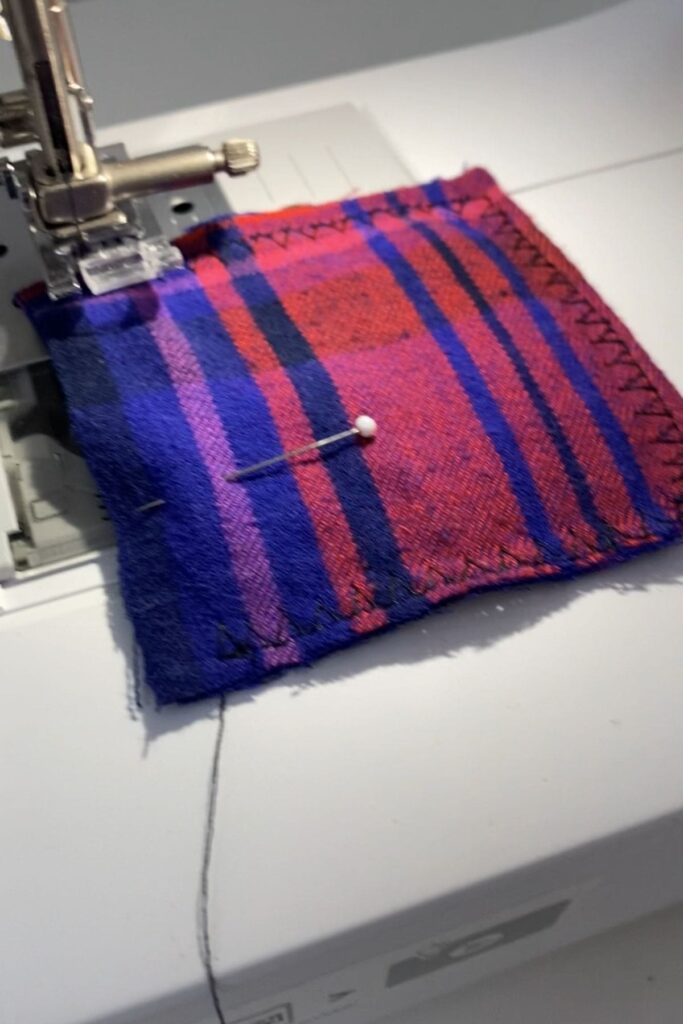 step 8
Start sewing and go as slowly as needed to go around the curves if you're making circular rounds.
Since I went with a square, I lifted the foot up and repositioned for each edge.
Make sure to remove the pins as you go – and double check the stitches are grabbing each side.
---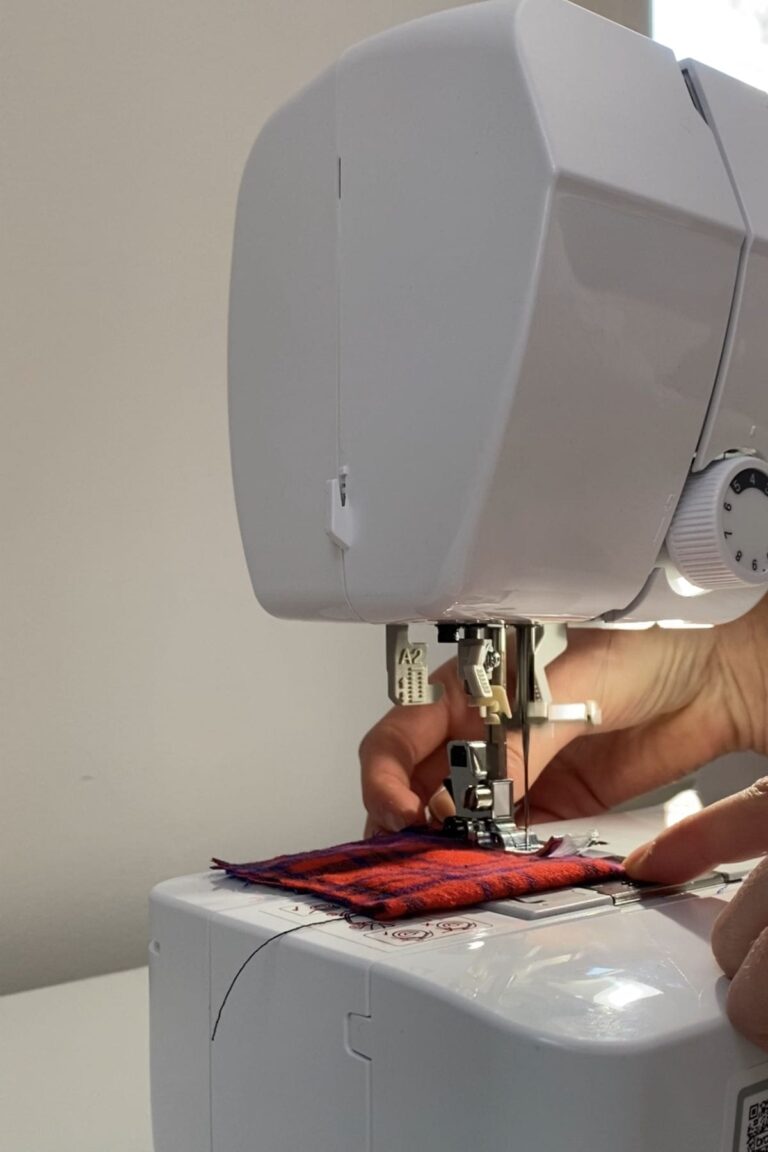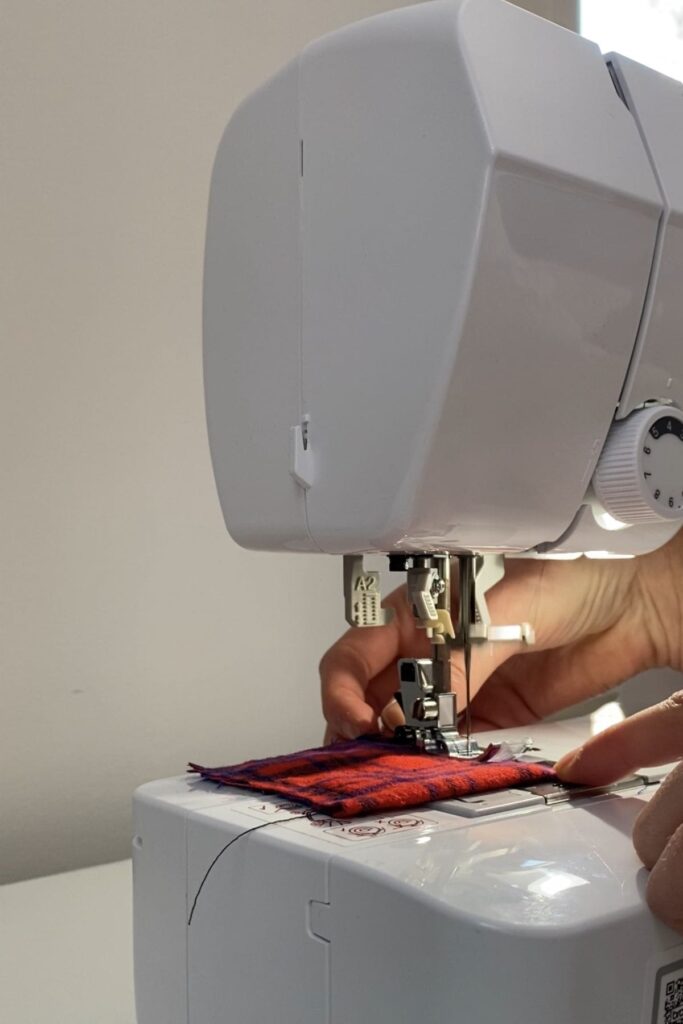 step 9
Once you get to the end, use your back-stitch button to finish, and lift your presser foot.
Pull the cotton round to the side and cut your threads.
Celebrate! You're all done!
Now, repeat this process for every reusable cotton round you want to make. To make a full set of 10, this should take about 30 minutes. There were a few that I stitched too far over into the pad, so I just gave them a little trim to the edge of the stitches and it worked perfectly!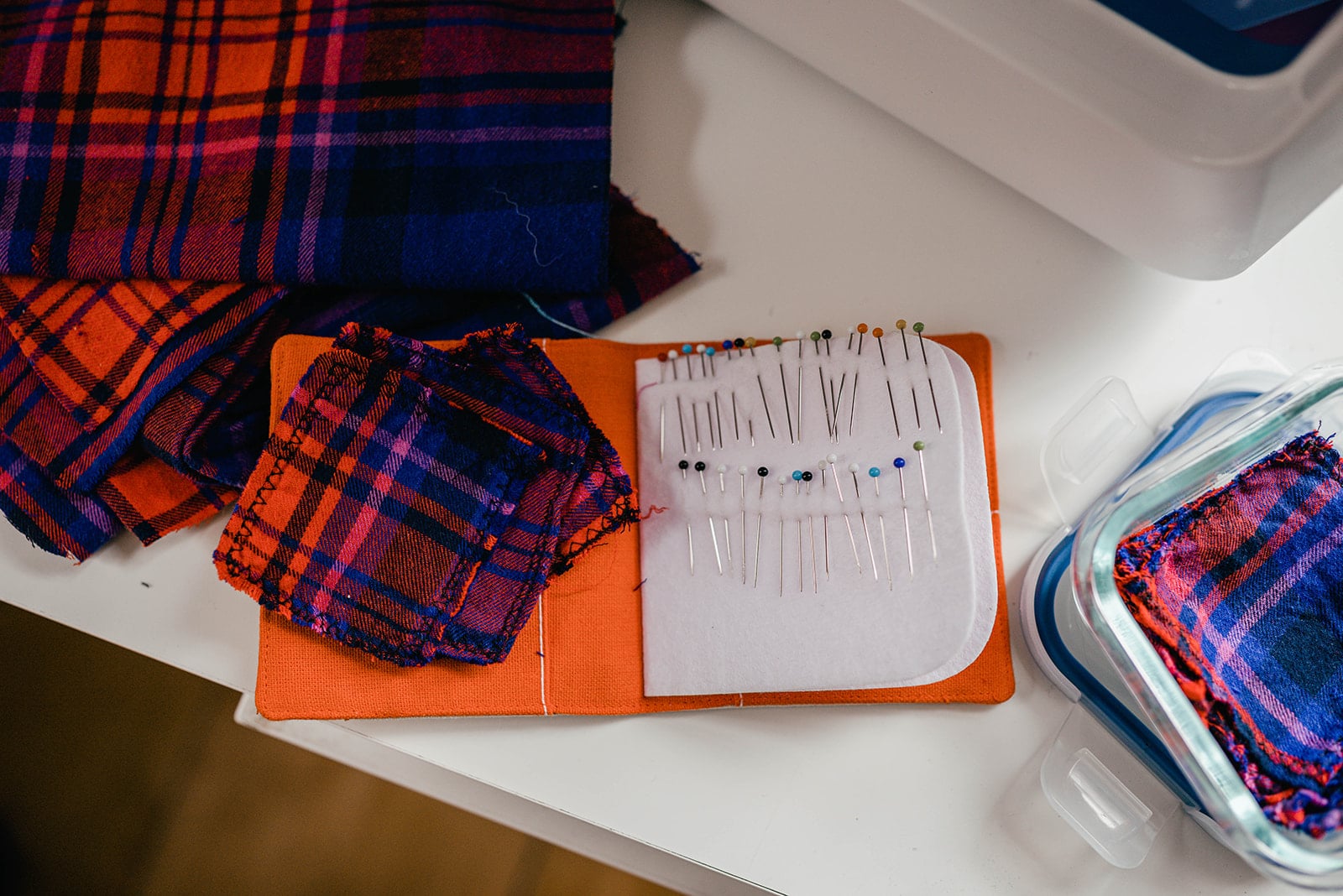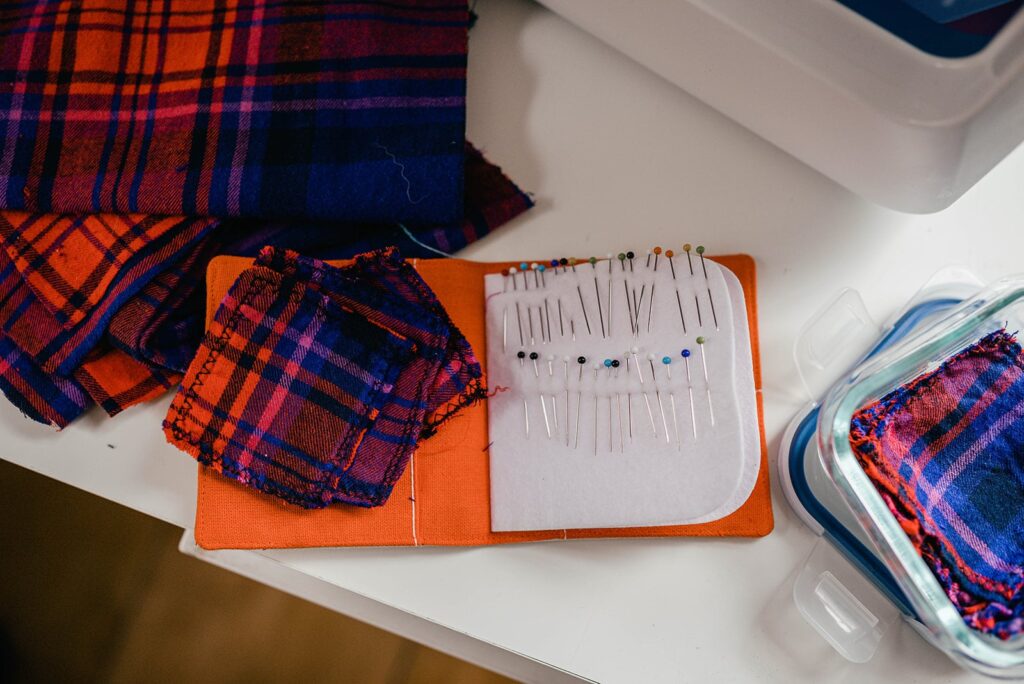 are reusable cotton rounds worth it?
Constantly purchasing cotton pads adds up. Reusable cotton rounds are definitely worth it because they're bound to save you money and reduce waste.
Most cotton pads end up being sent to landfill, or clogging sewage drains (yes, some people toss them in the toilet bowl, which you shouldn't do). They're often sold in unrecyclable plastic packaging too.
Disposable cotton pads are also mostly made using conventional cotton, which utilizes a huge amount of water and pesticides. It requires over 20,000 liters of water to produce just one kilogram of cotton.
This is why making your own cotton rounds is a sustainable alternative that can help reduce waste, save you money and support a more regenerative future.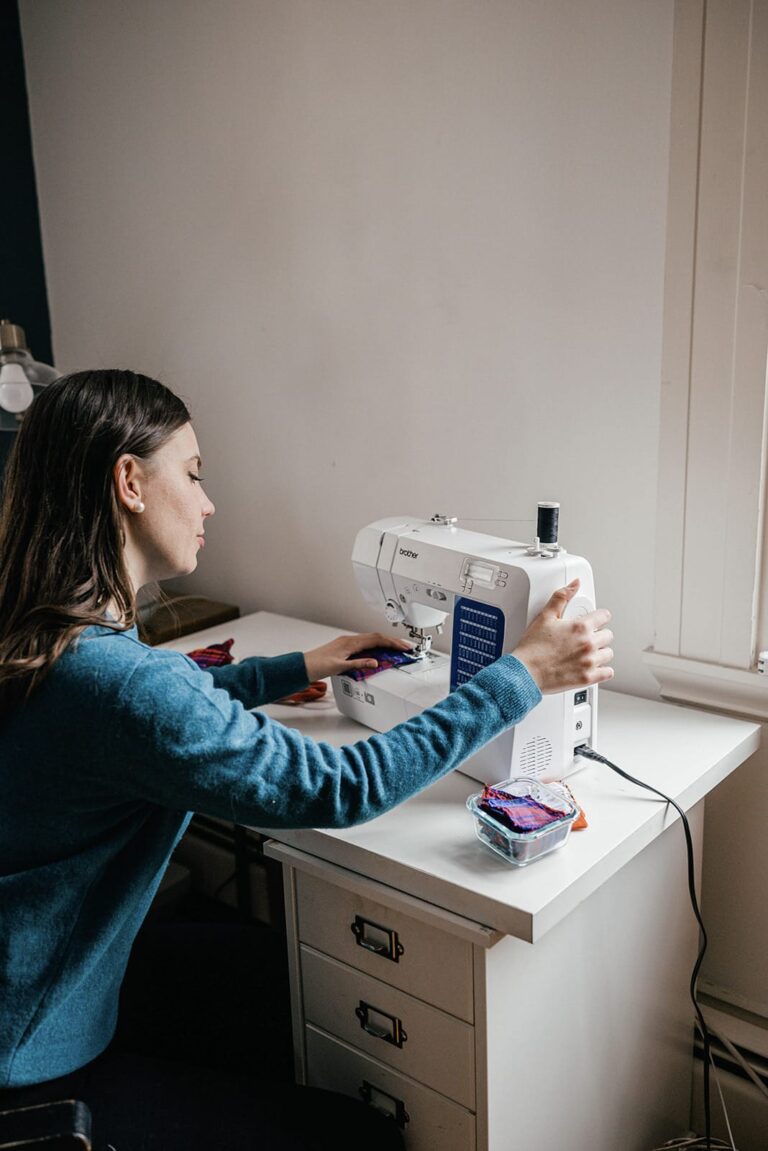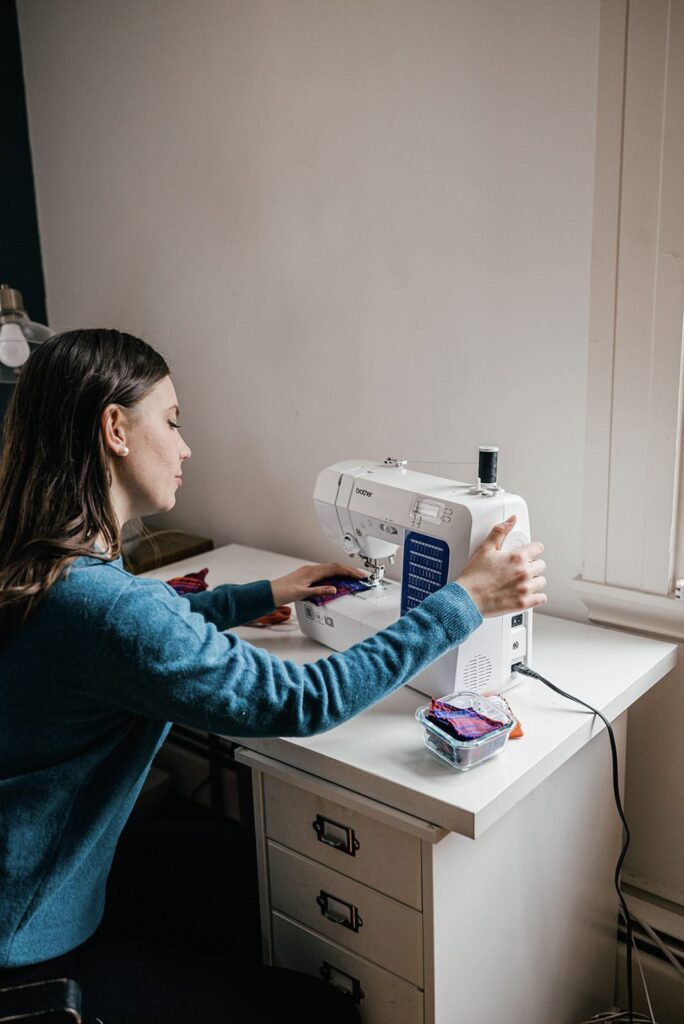 how long do reusable cotton rounds last?
If you take care of them, reusable cotton rounds can last hundreds of uses, aka over two years.
Just make sure you wash them after every use, then store them in an upcycled airtight jar when not in use.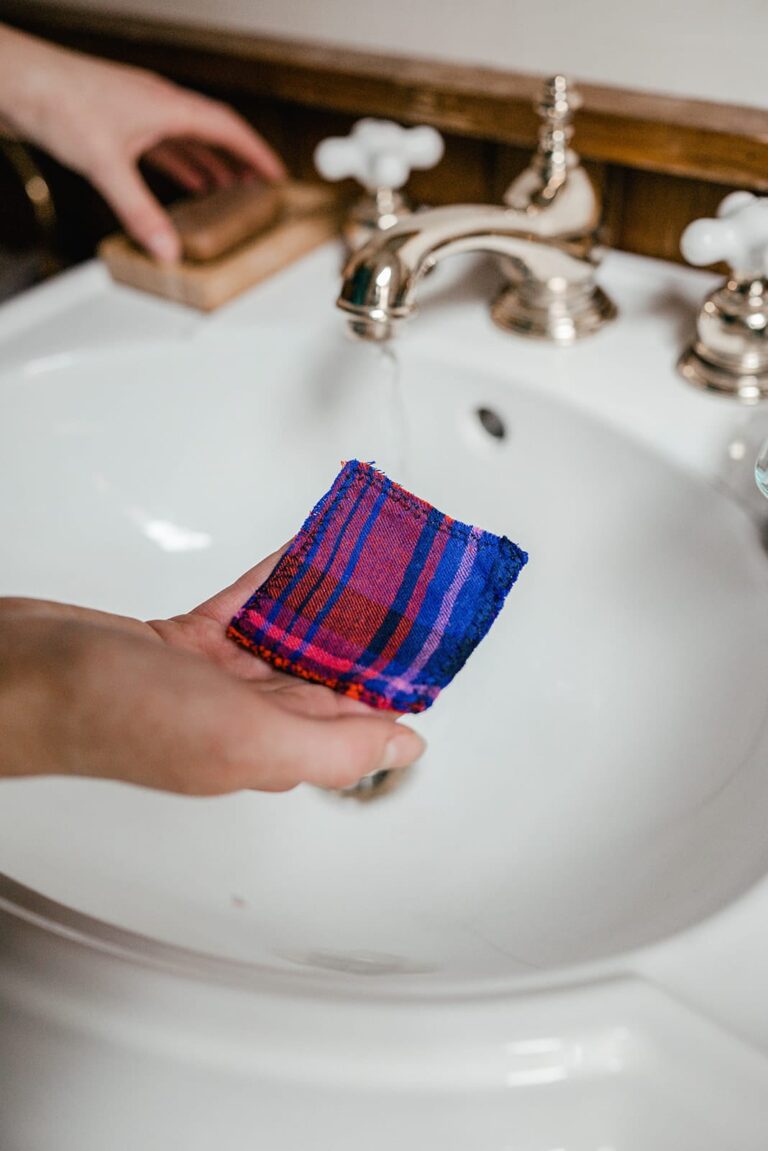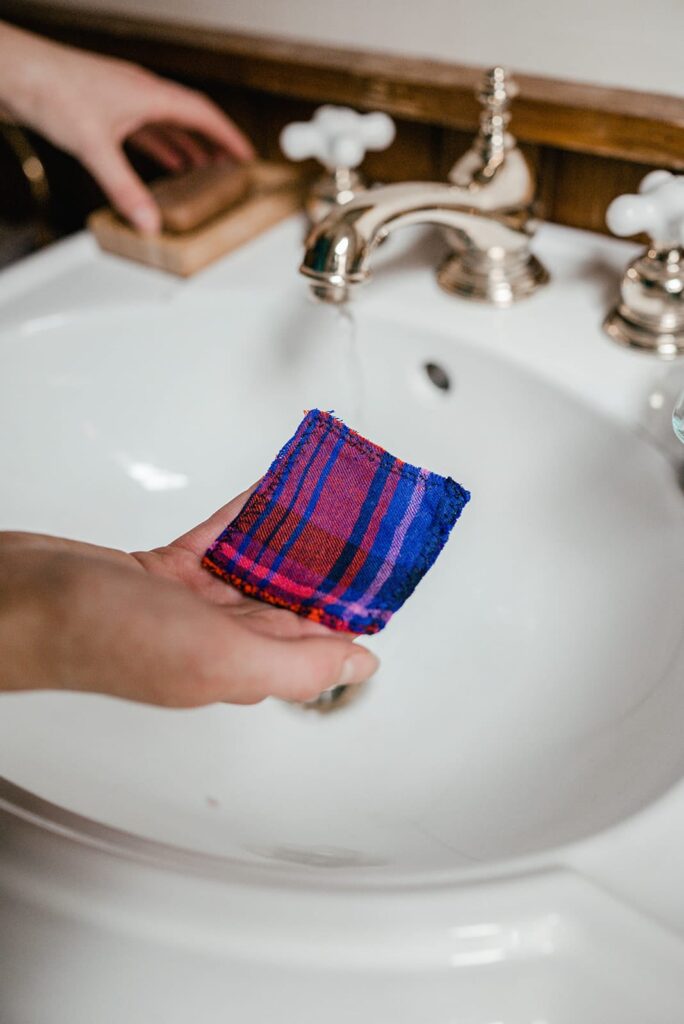 how do you wash reusable cotton rounds by hand?
To wash your cotton rounds by hand, use soap and warm water, then let them hang dry. You can clip them onto hangers or leave them on a drying rack where it's sunny.
No time for hand washing? You can also put them in a reusable mesh produce bag to keep them together, then put that in your washing machine.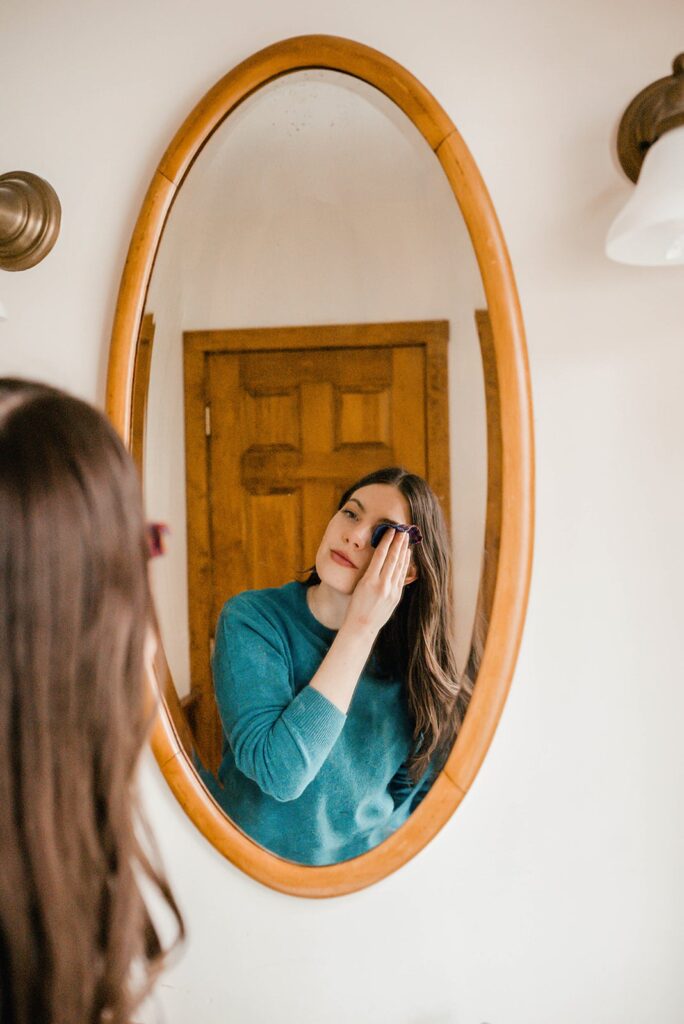 what can you use cotton rounds for?
You can use cotton rounds for all kinds of things! Here's a list to give you some ideas:
Homemade eye pads
Applying exfoliator
Use for contouring your face
Applying powder
Moisturizer
Would you consider making homemade cotton rounds? How about sewing and mending your clothes more? Let me know in the comments below!
And, a thank you to Brother for sponsoring this post. For more inspiration and supplies for your next sewing project, be sure to check out Brother-USA.com. Also be sure to enter the @BrotherSews social giveaway for a chance to win your own machine! Full details can be found here.