Best Books For Eco-Friendly and Sustainable Living
January 9, 2020 | Kathryn Kellogg
Last Updated on July 13, 2021
As a kid, my TV time was limited to one hour a day.
I would carefully select my shows which usually consisted of back to back Wishbone or a solid Arthur/Wishbone split on PBS. Any Wishbone fans in the house!?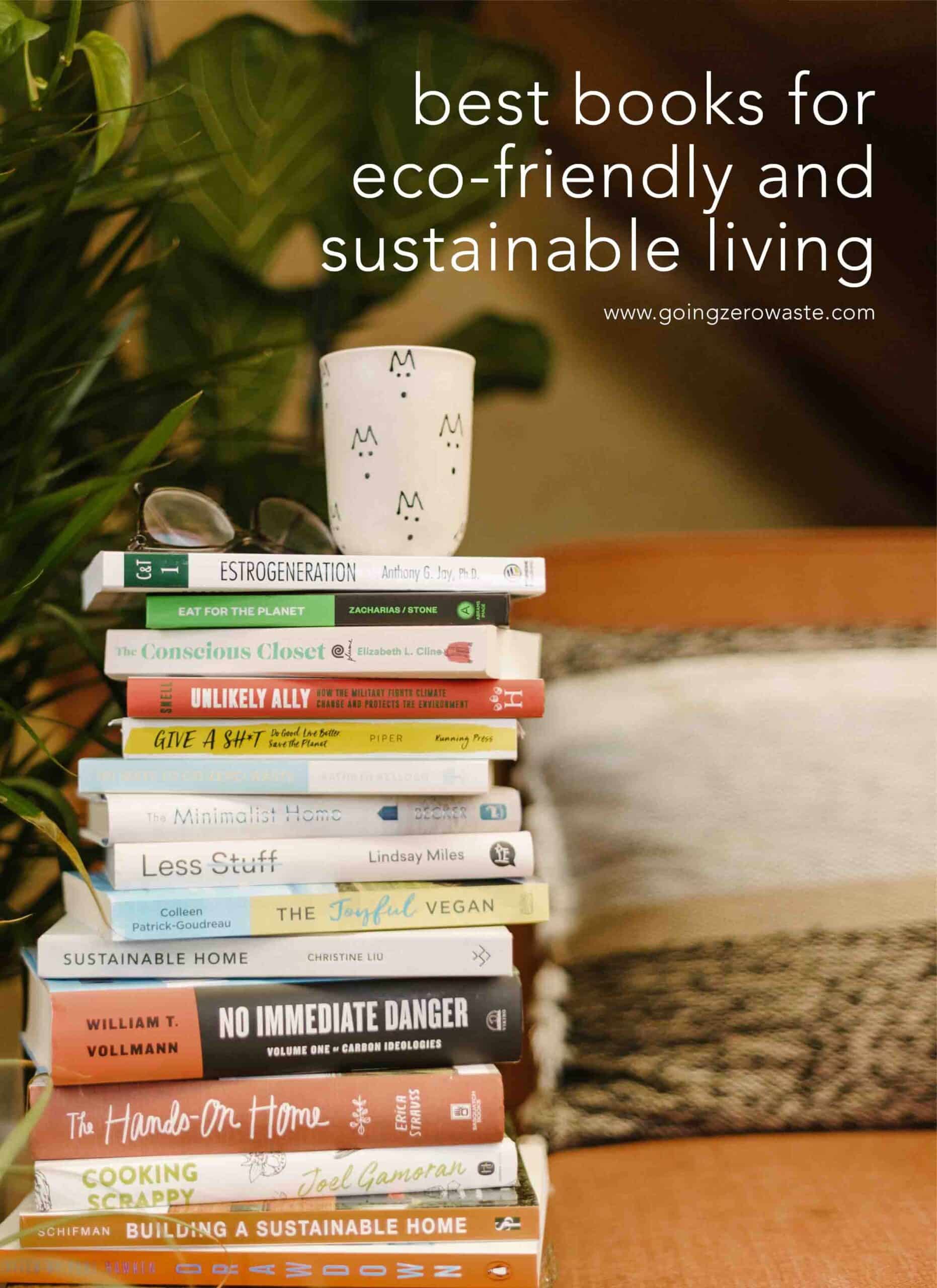 Since I really didn't like being outside, I spent most of my free time reading.
I've always loved reading, so when I wasn't watching Wishbone talk about great novels I was reading them.
Well, I mean reading the Wishbone novels, and obviously every Nancy Drew book 14x over. But, as I got older most of my leisure reading turned into reading for school and studying.
And, then I stopped reading. I'm not sure when I stopped, but my life got chaotic and I didn't make time to read.
Last year I reversed the trend and read 35 books!
I'm so proud of myself and I would love to read even more this year.
I had a good mix of leisure books (still obsessed with mysteries – the Sherlock Holmes Wishbone is the best Wishbone – fight me) and environmental books.
I think most of us want to read more, but without a teacher handing out a syllabus full of books / a deadline our best intentions are surpassed by more pressing day to day tasks.
So, I thought it would be fun to start a little virtual book club so collectively we could hold each other accountable to actually reading the books instead of them collecting dust on our bookshelves.
how it works:
I'm going to announce a new book every two months. I'll have a blog post, email, and Instagram announcing the new arrival.
Around 6 weeks after the first book, we'll have a virtual chat where we'll get together and talk about the book. I'll ask about the biggest takeaways, things you liked, didn't like, and have a doc full of prompts that you can choose to answer.
I'm still looking at a few different platforms for hosting this and deciding between a chat room vs. doing a video chat. Then around 2 weeks later, I'll announce the next book. I'll send you reminders via email and my Instagram stories.
what kind of books should I expect?
All of the books will be environmentally focused!
I want to read through a range of topics like food, fashion, minimalism, health, social justice, and more.
The common theme of all of the books will be in their style.
I promise that I'm not going to give you any downers. I can't stand depressing books that offer no solutions.
I honestly think books that only present the problem without offering solutions are l-a-z-y. So, we won't be reading them!
I really want to focus on books that offer hope and solutions. My platform is dedicated to both of those missions and this club will reflect that.
do I have to buy the books through you?
Absolutely not! I won't be selling any books directly.
I will link to the books, and I do make a small commission if you choose to purchase through that link, but that is not a requirement.
I want you to enjoy your book however you like, whether that's audio, digital, physical, and of course don't forget to check out your local library.
how do I sign up?
The most important thing you need to do is sign up for my email list! I will email out all of the information so you can join the chat.
When you sign up for my list, you'll also get access to my private Facebook group.
I will put some polls in there about the book club so I can find a time that works best for everyone.
best books for eco-friendly and sustainable living:
These are the books we've read so far, and I'm always taking suggestions so feel free to leave it in the comments below!
This book is all about the endocrine disruptors around us in everything from beauty products, cleaning products, and even plastic.
It's a total eyeopener and really drives home how living a zero-waste lifestyle is healthier for you and the planet.
I can't wait to see how this little club evolves and grows, and I really hope that you'll be joining me for book #1!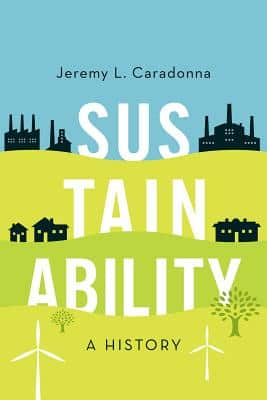 I love history and etymology, and I found this book fascinating!
This book tracks the origins of the word Sustainability and how it's become used so prevalently in our modern society.
The term 'sustainability' was first used in the 1600s.
This might sound like a dry textbook read, but I promise it's not.
It's really entertaining and I think it lays a good groundwork for understanding the challenges we've faced in the past and how they're very much tied to the future.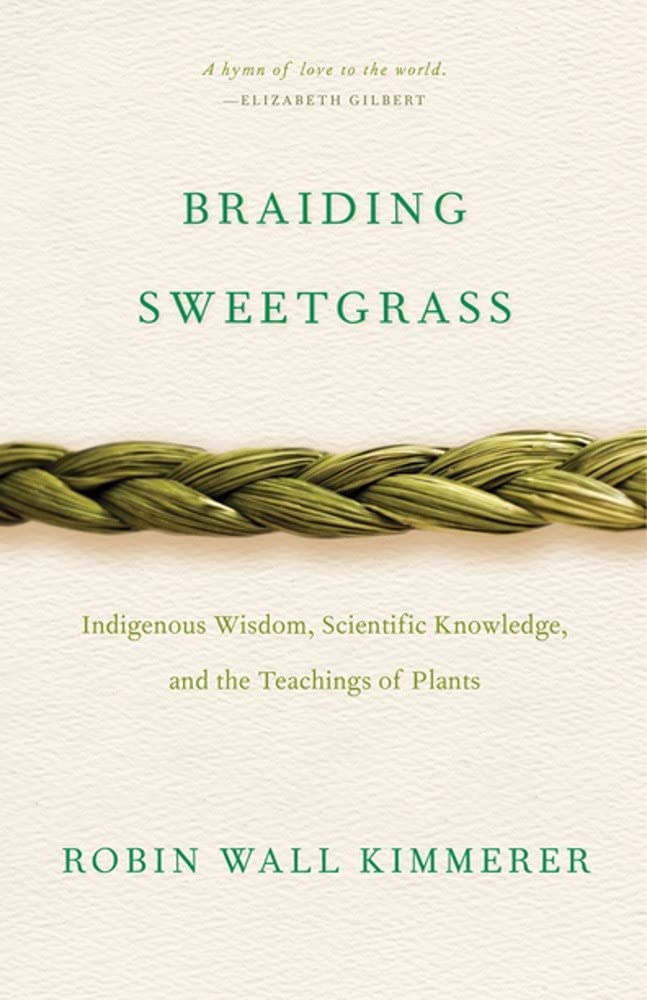 This book is one of my all time favorites. It's a beautiful love story written to the Earth written by Dr. Robin Wall Kimmerer and reflects on her life as an indigenous woman and scientist.
She circles toward a central argument: that the awakening of ecological consciousness requires the acknowledgment and celebration of our reciprocal relationship with the rest of the living world.
For only when we can hear the languages of other beings will we be capable of understanding the generosity of the earth, and learn to give our own gifts in return.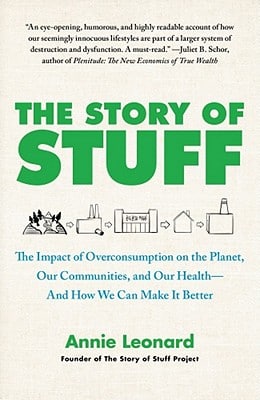 This book takes a deep look at systems, processes, manufacturing and even the advertising of STUFF. The things we buy and how this is fueling the climate crisis.
Annie Leonard highlights each step of the materials economy and its actual effect on the earth and the people who live near sites like these.
She shares concrete steps for taking action at the individual and political level to bring about sustainability, community health, and economic justice.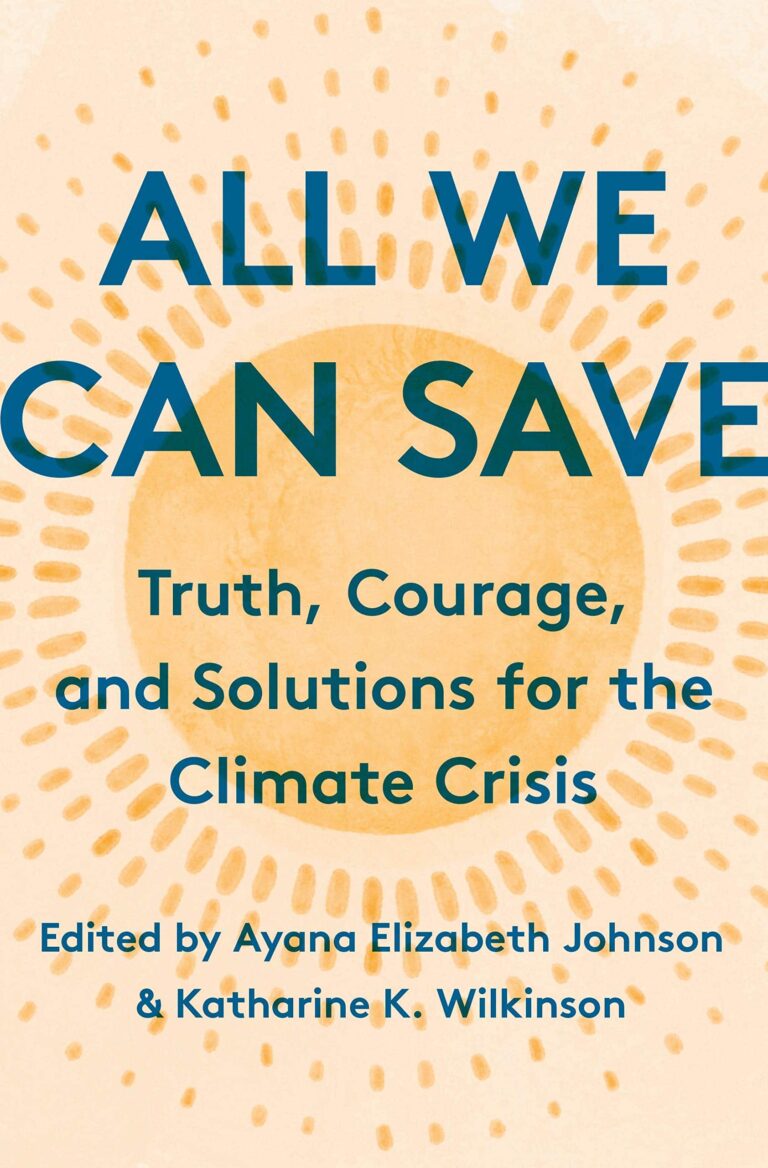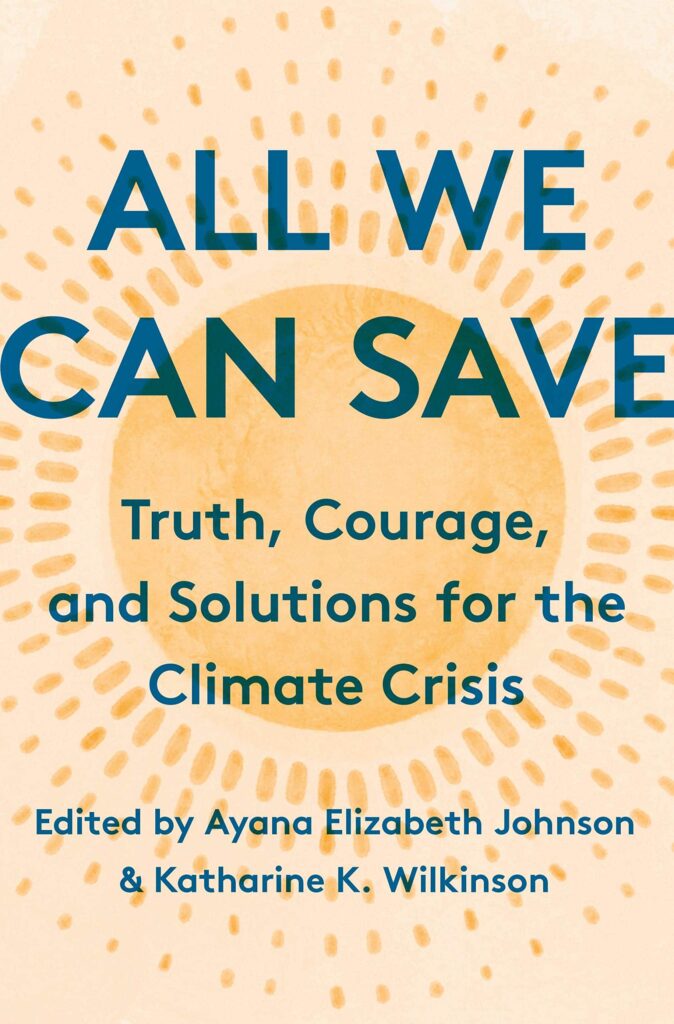 This book is a must read. It combines the expertise and insights of diverse women leading on climate all across the U.S.
It's an amazing book that focuses on solutions and collective action through personal essays, art, and poetry. Featuring scientists, journalists, farmers, lawyers, teachers, activists, innovators, wonks, and designers, across generations, geographies, and race–and aims to advance a more representative, nuanced, and solution-oriented conversation to rapidly reshape society.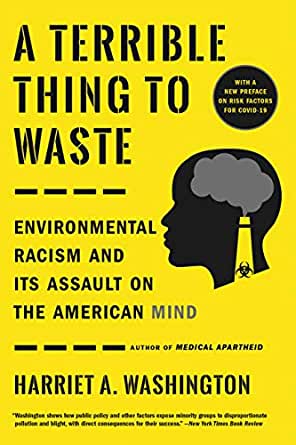 This book takes a deep dive into environmental racism–a confluence of racism and other institutional factors that relegate marginalized communities to living and working near sites of toxic waste, pollution, and insufficient sanitation services.
Award-winning science writer Harriet A. Washington investigates heavy metals, neuro-toxins, deficient prenatal care, and bad nutrition to explain why communities of color are disproportionately affected–and what can be done to remedy this devastating problem.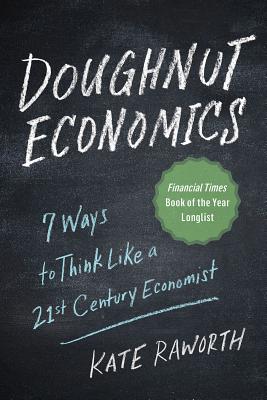 Oxford academic Kate Raworth identifies seven critical ways in which mainstream economics has led us astray.
She creates a new, cutting-edge economic model that is fit for the 21st century – one in which a doughnut-shaped compass points the way to meet the needs of all within our planetary means.
Doughnut Economics promises to reframe and redraw the future of economics for a new generation.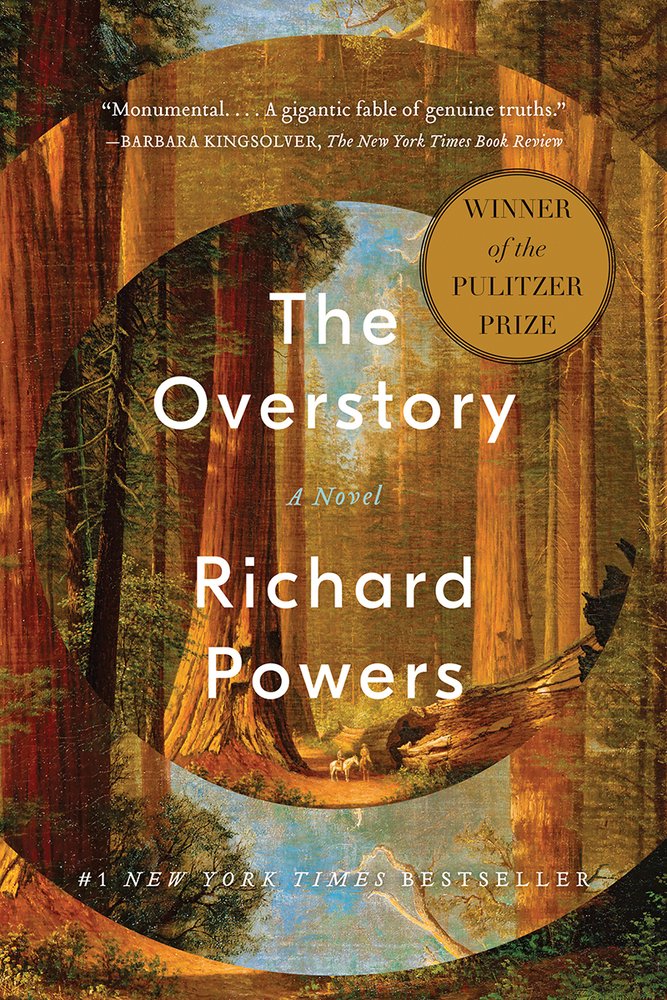 The Overstory is a sweeping, impassioned work of activism and resistance that is also a stunning evocation of – and paean to – the natural world.
From the roots to the crown and back to the seeds, Richard Powers's twelfth novel unfolds in concentric rings of interlocking fables that range from antebellum New York to the late twentieth-century Timber Wars of the Pacific Northwest and beyond.
Winter 2021: Coming Soon
Sign up to my email list to be notified when the next book comes out!