15 Of The BEST Housewarming Gifts for a Warming Planet
October 28, 2021 | Ariana
Last Updated on November 30, 2021
For those of you who missed it, I recently moved to Maine and am officially a homeowner! From California to Maine – what a lonnnnnggggg trip. The house we got is a total fixer upper. We have a ton of work to do, but it got me thinking about housewarming gifts and gifts.
I've moved a lot, and always like inviting people over to help christen the new space. But, what do new homeowners, newlyweds, or recent renters really want? (Besides a gift cards to the home improvement store…)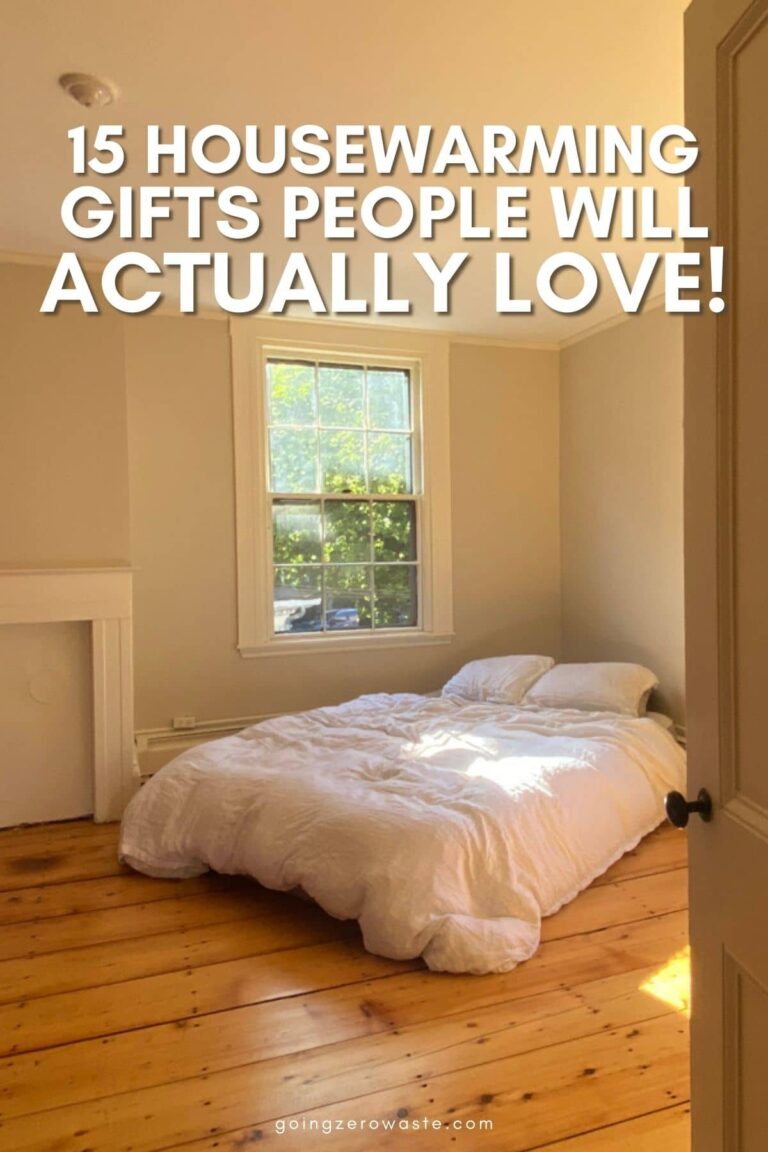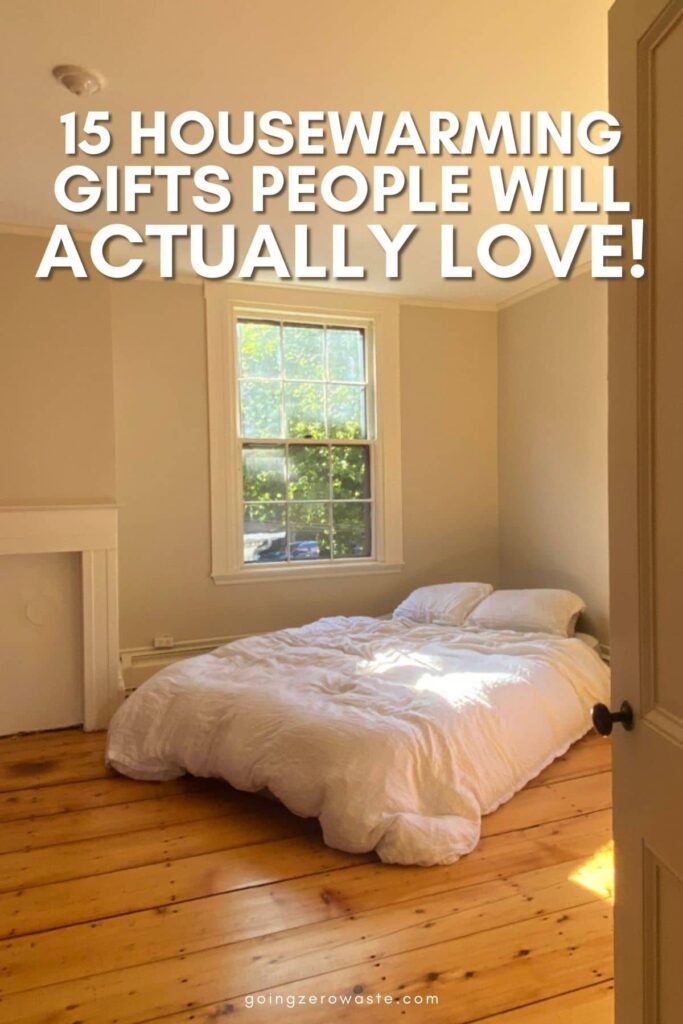 This post was sponsored by Green Eco Dream. All thoughts and opinions are my own. For more information please see my disclosure policy.
From experience (a lot of experience), I can tell you first hand – something practical, sustainable, and beautiful. Which is just one reason I'm excited to be partnering with Green Eco Dream – a one stop shop for those looking to create an eco-friendly home.
Honestly, I'm eyeing their jade gemstone mask right now – because moving is stressful.
If the tables were turned, I'd probably gift something from Green Eco Dream's cooking or cleaning section, I think a new homeowner would really appreciate an eco goody basket full of scour pads, bamboo scrub brushes, and swedish dish cloths. Plus they can be reused for years to come in all areas of the home.
Ready to check out housewarming gifts that won't contribute to a warming planet? Here are the best ethical housewarming gifts for new homeowners.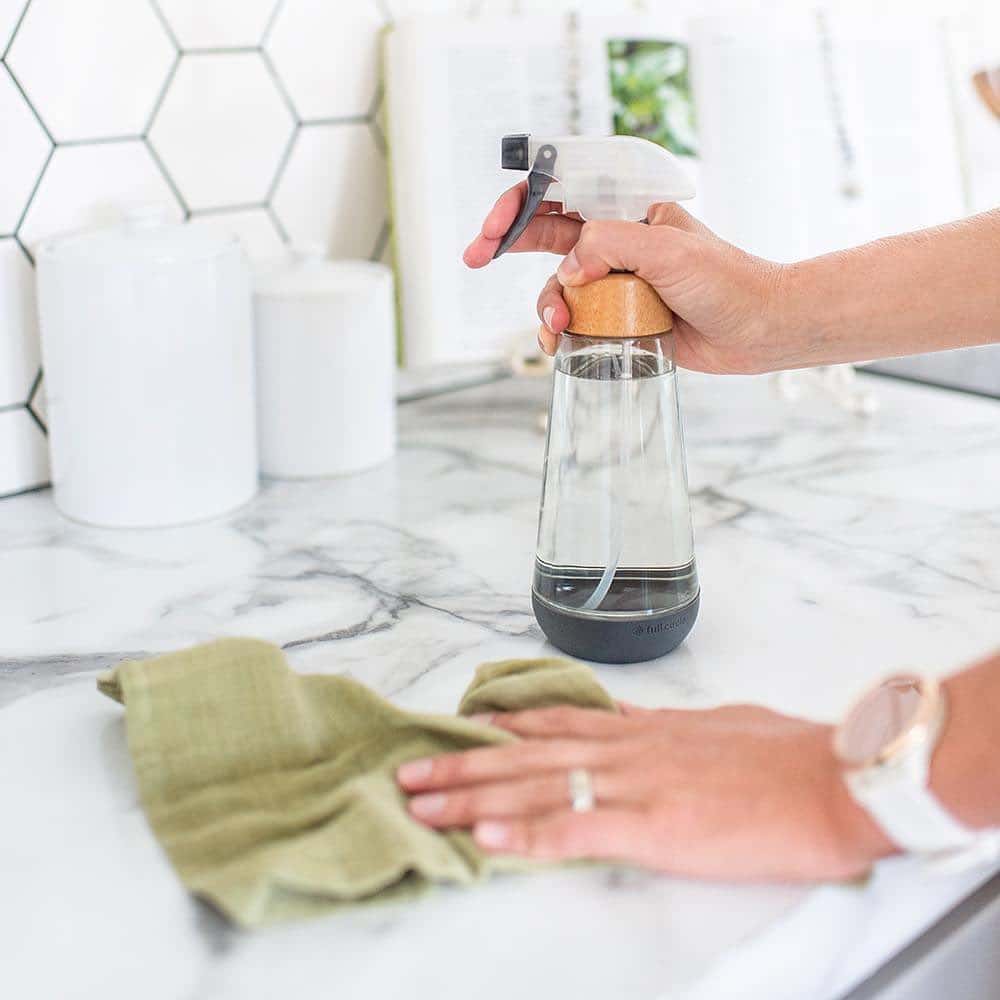 why sustainable housewarming gifts?
Housewarming? Blame climate change.
Puns aside – we all know that climate change is contributing to extreme weather events like intense heat waves and worsening forest fires. So maybe there's an iota of truth to the pun after all – our collective "house", our shared home (aka earth) is warming.
That's why, if you're attending a housewarming party, gifting some eco products that make a positive impact is a great idea. Even if the new homeowner isn't eco-conscious, your gift may get them to start thinking about the lifestyle – and sometimes that's all it takes.
A 2015 study found that the production and use of household goods and services was responsible for 60 percent of global greenhouse gas emissions. It's safe to say we need to make more conscious choices regarding what we bring into our homes, even when gifting.
Conscious gifting is the act of giving a sustainable and ethical gift to another person, regardless if that person is aware of eco or ethical issues. It's about the gifter shopping their values and gifting with environmental and social issues in mind. But it's also about knowing the person you're gifting and considering what they will get the most use out of.
Truth is most housewarming gifts will likely just end up in the trash or recycling bin. That's why it's important to purchase thoughtful gifts that are designed to last or give new homeowners peace of mind.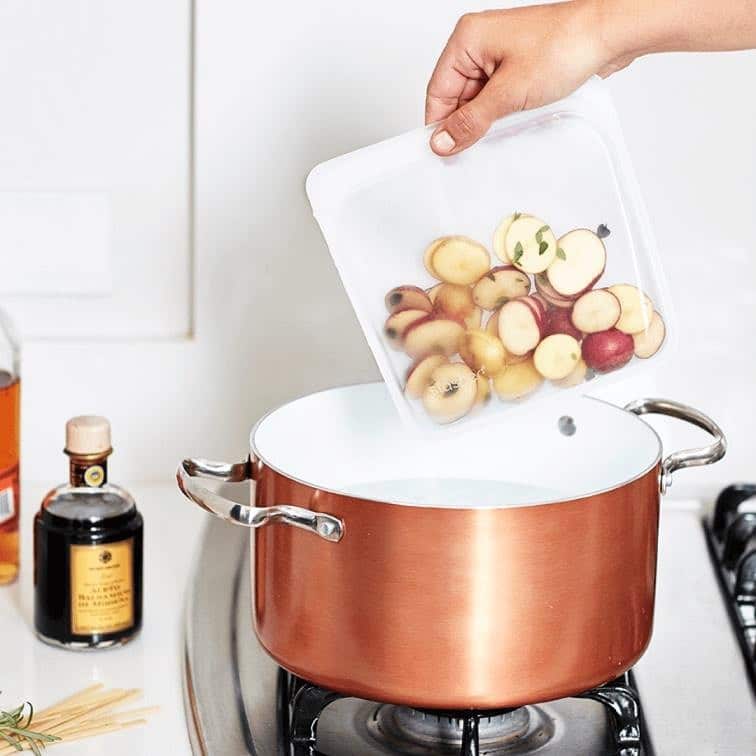 a one stop shop for all your housewarming gifts:
Green Eco Dream is a one stop shop for the sustainable home. It's the ideal place to find eco-friendly housewarming gifts because there's a wide array of ethical kitchen, bathroom, laundry and beauty products to choose from.
Unlike conventional housewarming gifts, you'll find Green Eco Dream has high quality, durable and reusable products that are often quite versatile. New homeowners will get a lot of use out of them!
To make things even easier, they provide eco-friendly gift wrapping so you can make your gift unique by having it packaged with a low impact gift wrap, printed on recycled newsprint with soy-based ink. There are nine fun patterns to choose from and you can even add a personal gift message if you so choose.
Green Eco Dream's overall goal is to help eco-conscious people shop sustainably, reduce single-use plastics and become more eco-friendly. They only showcase products from businesses that show sustainability transparency, have ethical practices, use better materials/ingredients and focus on reducing waste.
Everything is shipped plastic-free with recyclable material. And they always encourage people to reuse the paper box or mailer their items come in.
Green Eco Dream is also Certified Carbon Neutral, meaning they reduce their carbon footprint where they can and offset emissions where they can't. On top of this they're members of 1% For The Planet, Sierra Club, Plastic Pollution Coalition and they're a Certified Green America Business.
the top picks for housewarming gifts people actually want:
Now comes the fun part: The housewarming gifts! I scoped out Green Eco Dream's website to see what I'd want as a new homeowner and picked out these 15 products.
I've organized them into three different categories: Kitchen, bathroom and cleaning. Feel free to jump to which ever section suits your needs.
I picked all of them with the thought of assembling them into a gift basket. However, any one of them would also be great housewarming gifts on their own. But I think putting each of them together into a wicker basket is such a charming idea! You can stick to a theme or mix and match from different categories.
kitchen
I think the kitchen is the hardest room to unpack. There's just so much stuff, and you always seem to be hungry but can't find the right pan or your cutting board. Do these newly movers a favor and grab a cutting board and some cooking essentials. Moving's bad but it's worse on an empty stomach.
---
---
---
---
bathroom
Moving is a pain – mentally and physically. Treat your friends or family members to a little something to help them unwind and relax. I am seriously eying that jade mask – any friends want to give that to me for my housewarming party? Pretty pleeasee?
---
---
---
---
cleaning
Cleaning is always a chore, but it's made a little easier when your cleaning supplies look THIS good. Help them out with one of these thoughtful gifts!
---
---
---
---
Which of these housewarming gifts are your favorite? Let me know in the comments!