5 Reasons to Love Naturolly Toilet Paper
June 23, 2021 | Kathryn Kellogg
Last Updated on June 28, 2021
Naturolly toilet paper knows what's up – Toilet paper is pretty trashy. Every day, 27,000 trees are flushed down the toilet.
That doesn't even take into account the water needed to grow those trees. It takes 37 gallons of water to make one roll of toilet paper!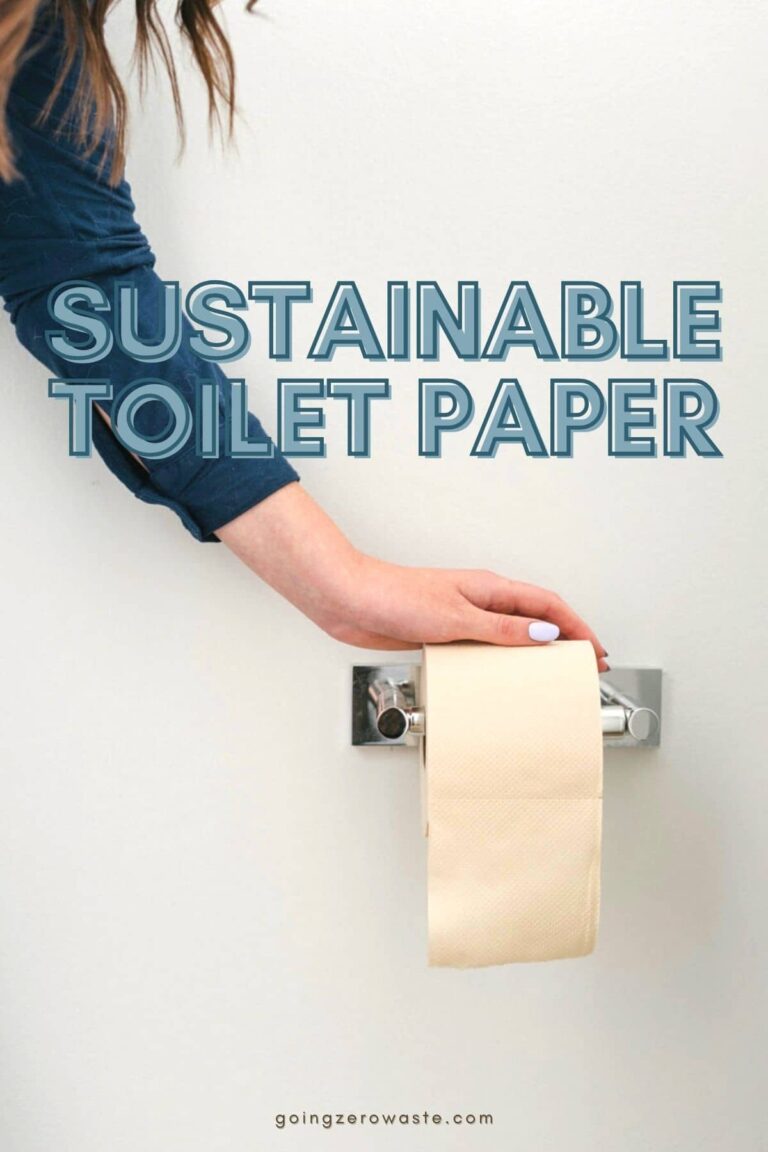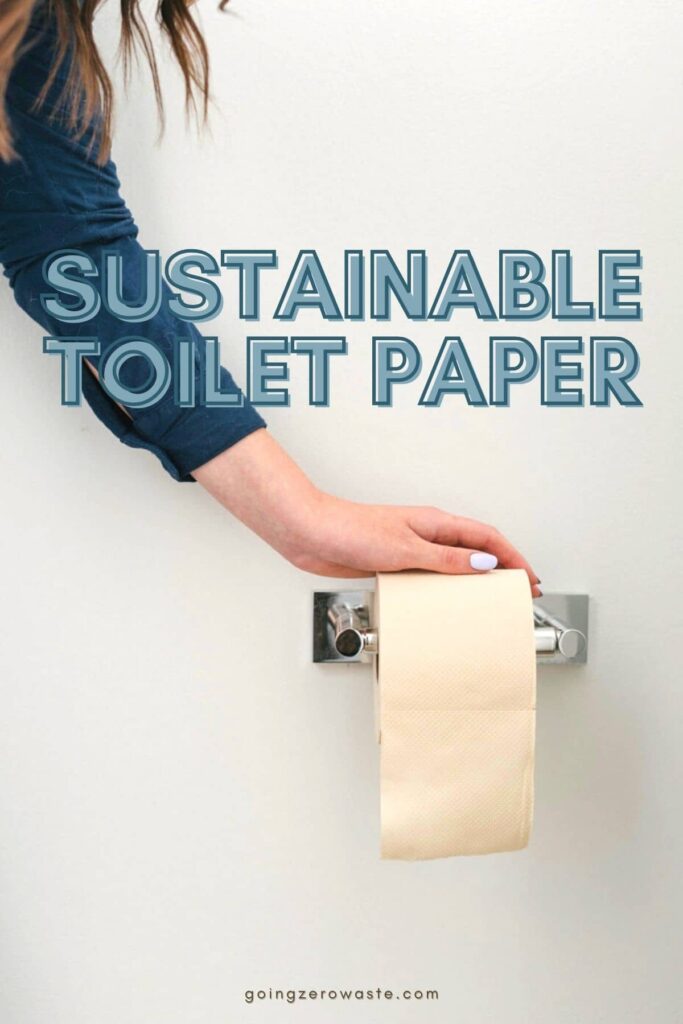 That's why I'm so excited to be working with Naturolly: They create tree-free bamboo toilet paper that's unwrapped, unbleached and shipped right to your door. Here's 5 reasons you'll love their eco-friendly toilet paper too.
This post was sponsored by Naturolly, as always all thoughts and opinions are my own. For more information please see my disclosure page.
tree-free toilet paper
Unlike conventional toilet paper, Naturolly toilet paper is made from 100% sustainable bamboo tissue with a bamboo core.   
Bamboo is the more sustainable choice because when you cut it, it doesn't die, it regenerates. In fact, bamboo can grow up to 4cm per hour, or 9.1cm per day! And it generates up to 35% more oxygen than trees of similar height.
Naturolly's bamboo is grown organically without any fertilizer, pesticides or herbicides to grow. This also means there's no chemical-run off happening that would otherwise poison water supplies and endanger other species. 
You can use my code GZW10 for 10% off your order (one time use)!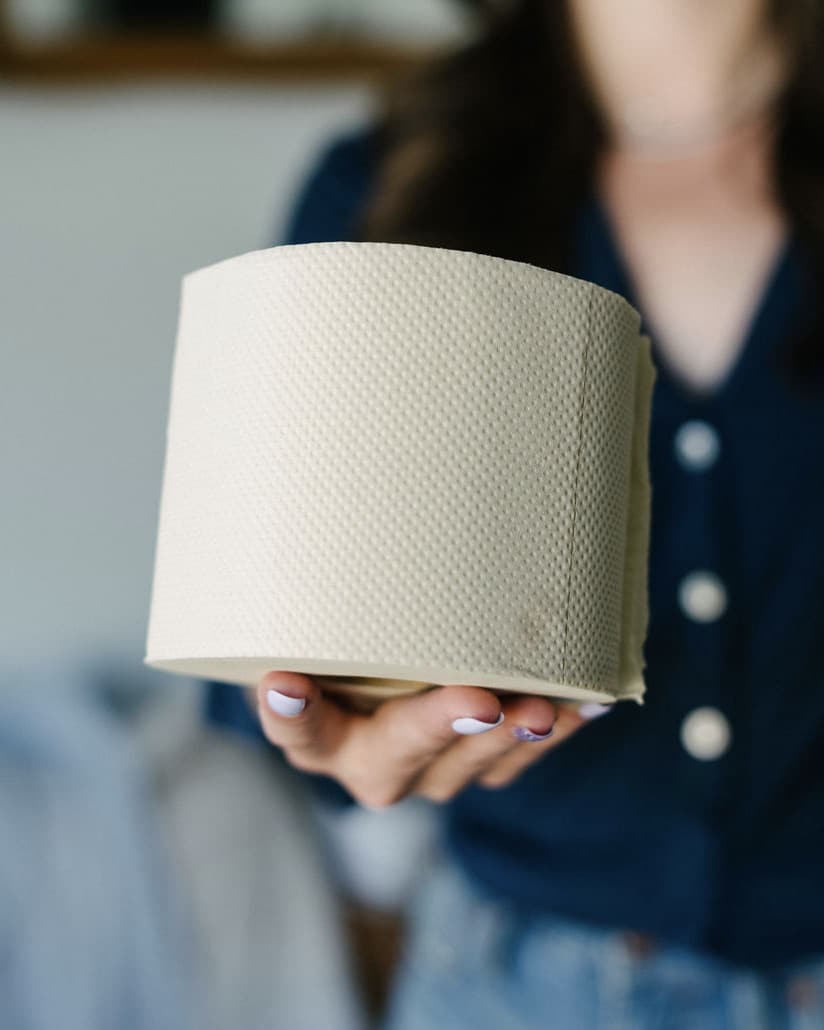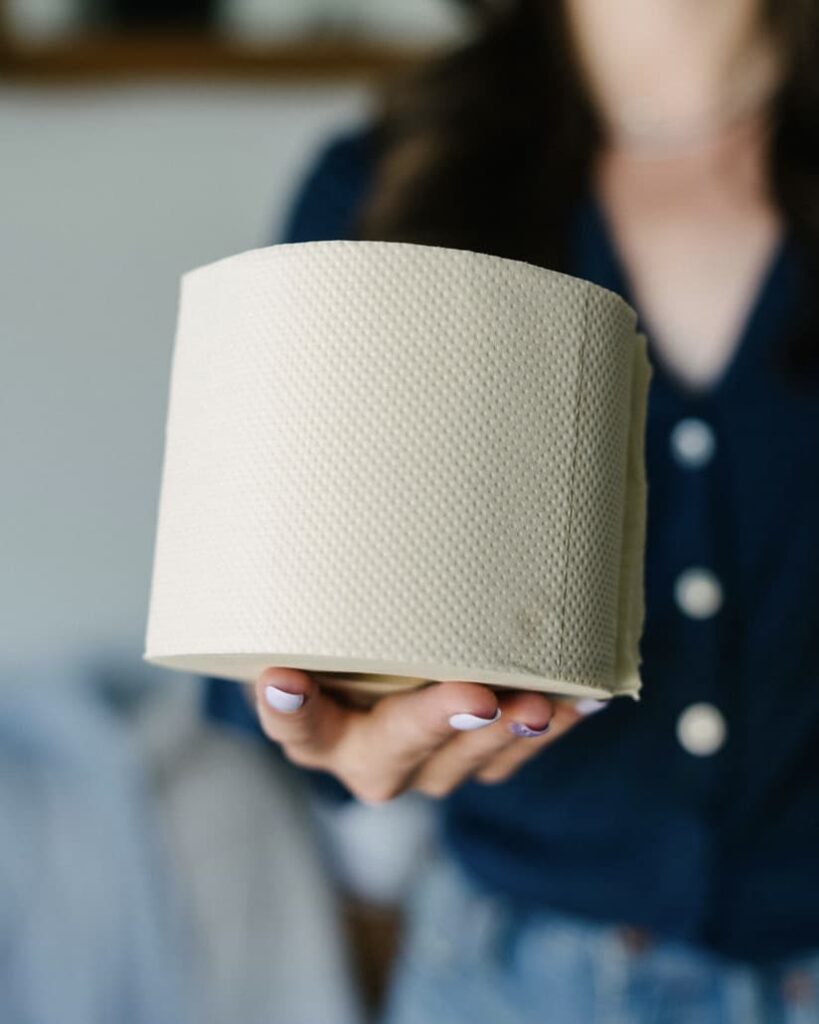 plastic free packaging
Naturolly utilizes plastic-free packaging. They ship your product out in a recycled cardboard box with paper tape, and soybean-based packaging ink. You can recycle or compost their box and bamboo cores completely.
To sweeten the deal, they only ship out one box – so you won't find a box within your box. Less is totally more and they encourage you to reuse your box for as long as possible. Some ideas include using it to carry groceries, saving it for a move, or shipping items all your own.
Traditional toilet paper also comes wrapped in plastic film which is difficult to recycle. In some states, it has to be recycled separately via a drop off program, or not at all! Naturolly never comes wrapped in plastic film, which makes everyone's lives easier.
bleach-free
Most toilet paper gets its white color from being bleached. That's not exactly eco-friendly, and it's honestly pretty excessive. That's why Naturolly is a natural brown color – it's bleach-free.
Unbleached paper is just as hygienic as white paper, FYI. And, as an added bonus, unbleached paper is actually stronger than bleached tissues. This is because the chemicals agents used to break down natural pigments also break down the plant's structure.
But Naturolly doesn't stop there: There's no fragrance, dyes, inks, or formaldehyde in their toilet tissue. Believe it or not, formaldehyde is often used to improve wet-strength (more commonly used in ultra-strong papers).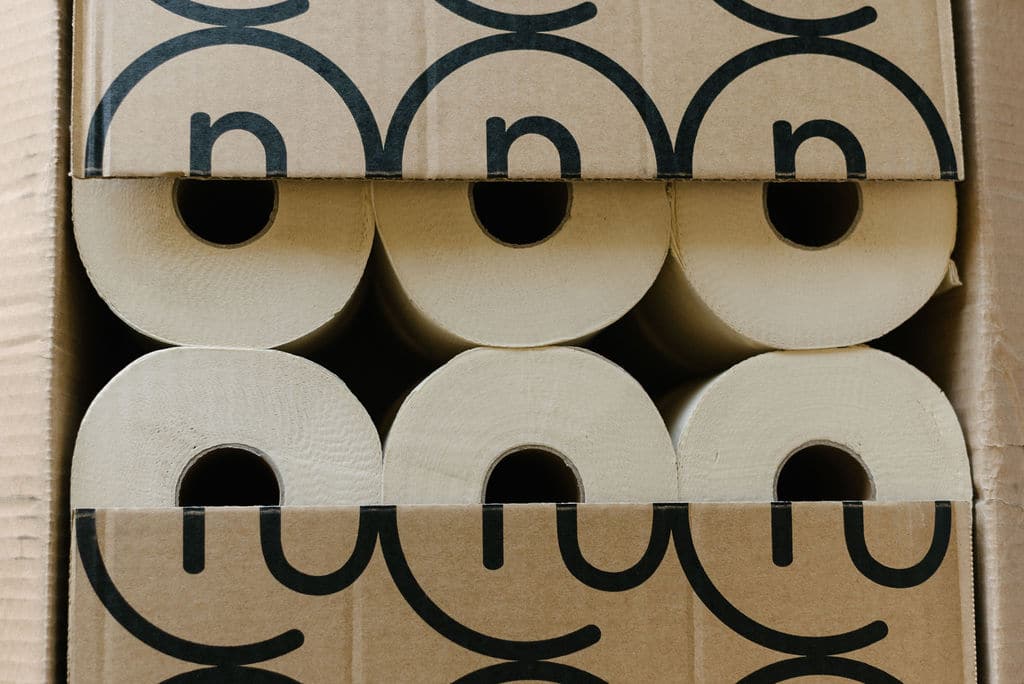 unwrapped rolls
Most toilet paper rolls are wrapped in paper – but Naturolly cuts out the middleman by avoiding the wrapper altogether. Why use the extra resources, if you don't need it?
As for dust and protection, Naturolly recommends keeping the rolls in their box, in a cupboard or just let them be bare. Store them in a cool, dry place in your home like a linen closet or cabinet and they'll be just fine.
There's also no cards, pamphlets, or wasteful marketing materials that come with your package – which is a good thing. Naturolly knows these will just end up in the garbage anyway, so they choose to keep things simple and minimal.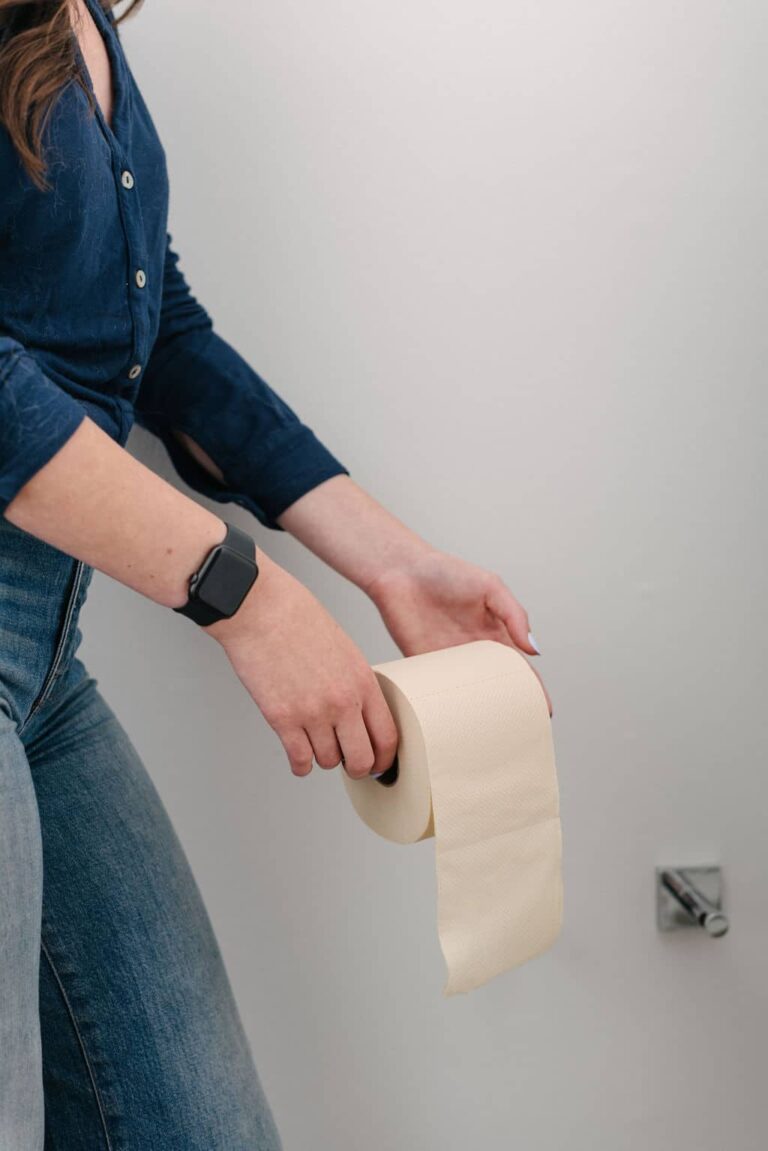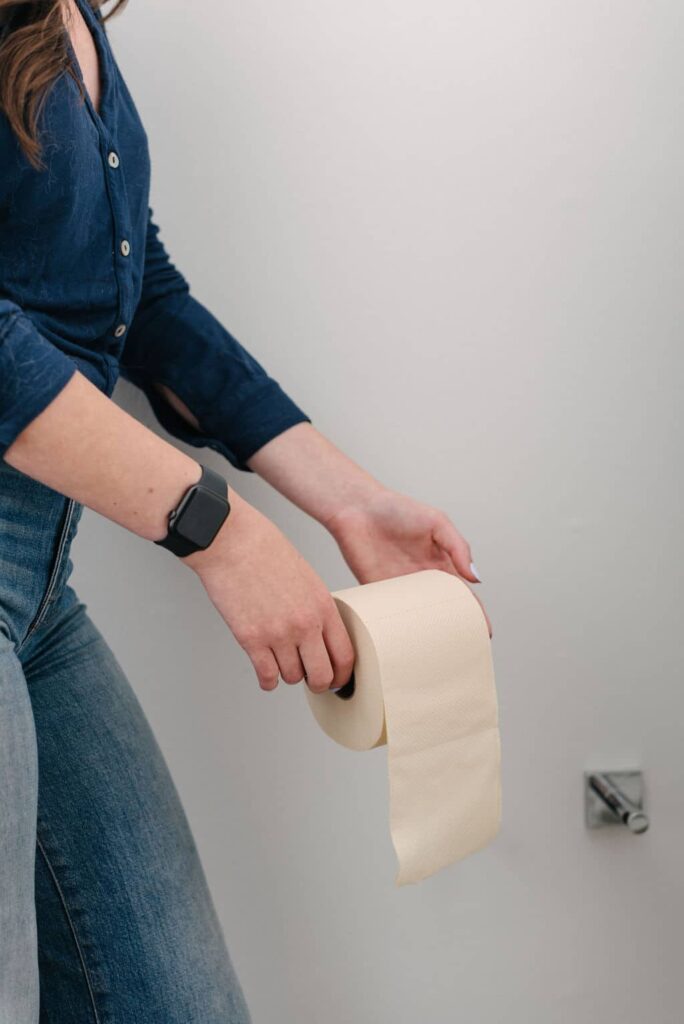 subscription service
Who doesn't love getting stuff delivered straight to their door?? Naturolly offers a convenient subscription service where you can get 24 rolls delivered every month. If that's too frequent, you can change the frequency to every 2 months, 3 months or 4 months. You save 3% when you subscribe too!
Using delivery services help reduce your carbon footprint. No more driving around town, looking for toilet paper! The less you have to drive, the fewer emissions. Getting something delivered is more efficient because it's only one vehicle driving to a lot of homes on a specific route designed to be as efficient as possible.
They even have a toilet paper calculator – yes, you read that right. It calculates how long their toilet paper will last you, based on the number of people in your home, toilet trips per day, and average number of sheets used per trip. Using their TP calculator will help you better understand what kind of subscription will work best for you.
You can use my code GZW10 for 10% off your order (one time use)!
Have you tried Naturolly toilet paper before? Would you give them a shot?