Zero Waste Kitchen Essentials
May 27, 2016 | Kathryn Kellogg
Last Updated on May 15, 2020
The bare necessities, the simple bare necessities forget about your worries and your strife.
Some things stick with you throughout life. I remember when I was little watching "The Jungle Book" on the floor in front of our very 80's armoire/entertainment center. That catchy song that still gets stuck in my head, and it has never rung truer.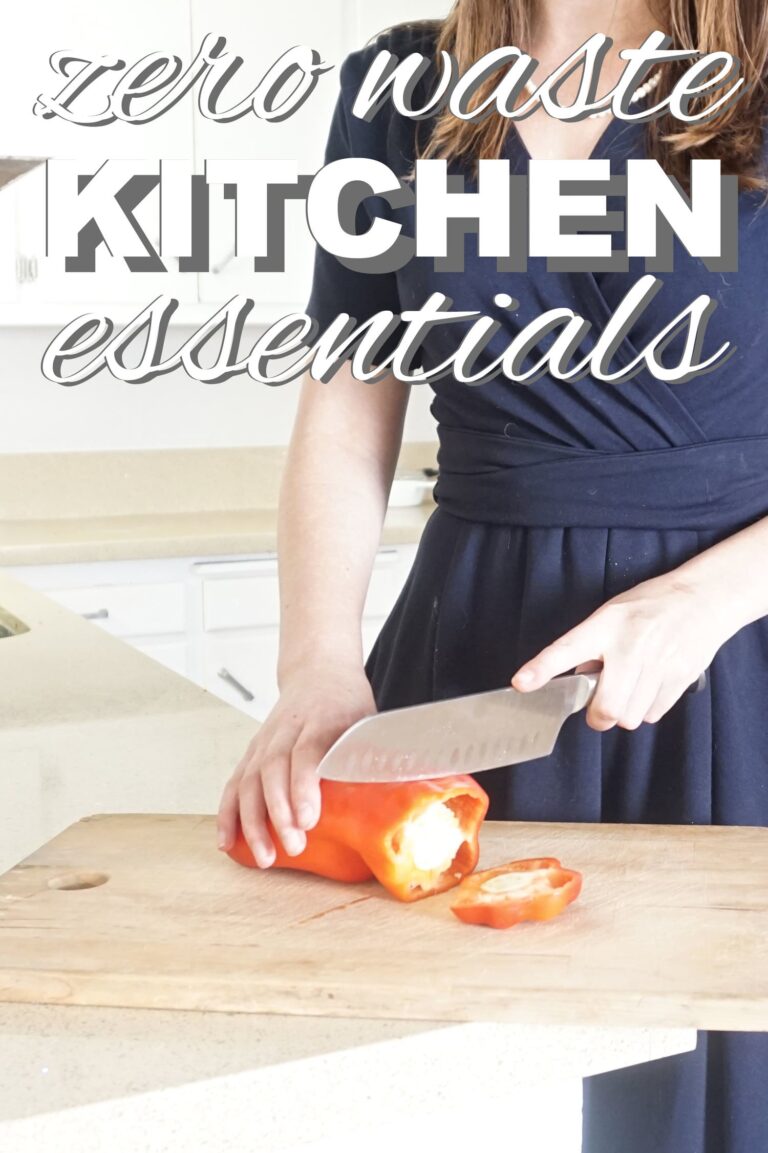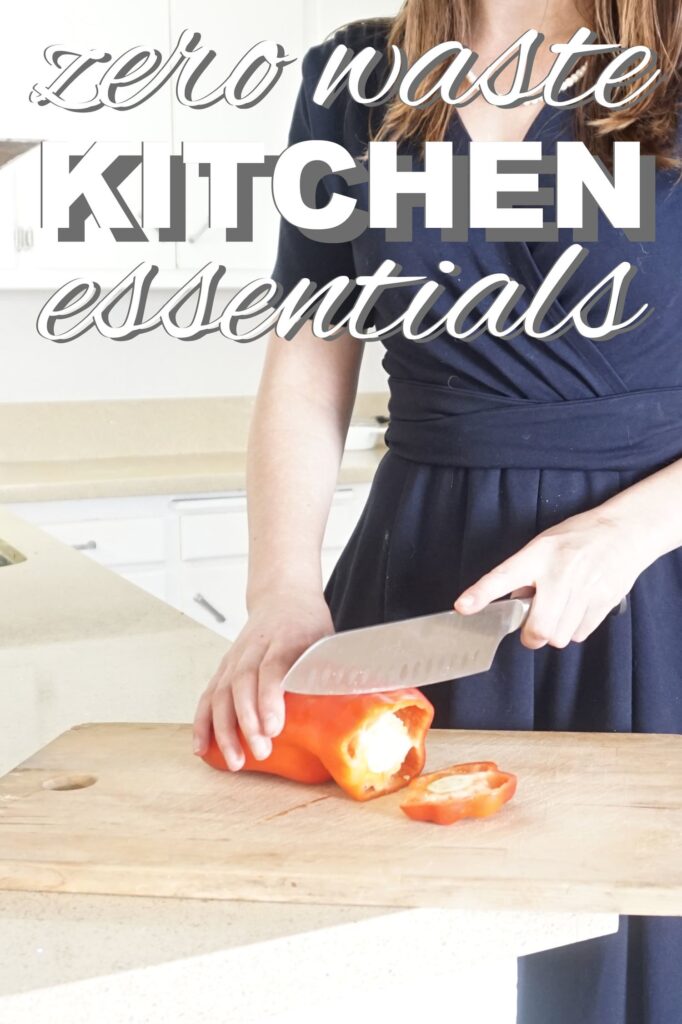 The more we reduce, the less we have. And the less we have, the less we have to worry about, cleaning, and repairing our belonging.
Living with less is so freeing.
I feel like I've done a pretty good job minimizing my kitchen which is an area that just seems to accumulate junk, and I've done my best to streamline.
Here's the ultimate list of what's hiding in my cabinets and drawers.
click on the pictures to see more about the items I own:
This post contains affiliate linking. For more information please see my disclosure page.
pots and pans:
I don't have a huge collection of pots and pans. I see a lot of sets that come with with 8 pots and pans which seems to be a little excessive.
All of my pots and pans can go from stove top to oven which is perfect for a more minimal kitchen.
I have a collection of cast iron pans, a ceramic coated non-stick pan, as well as dutch oven and a sauce pan.
But, one of my favorite pans, is my cast iron waffle maker.
I got this pan for Justin for Christmas because he LOVES waffles.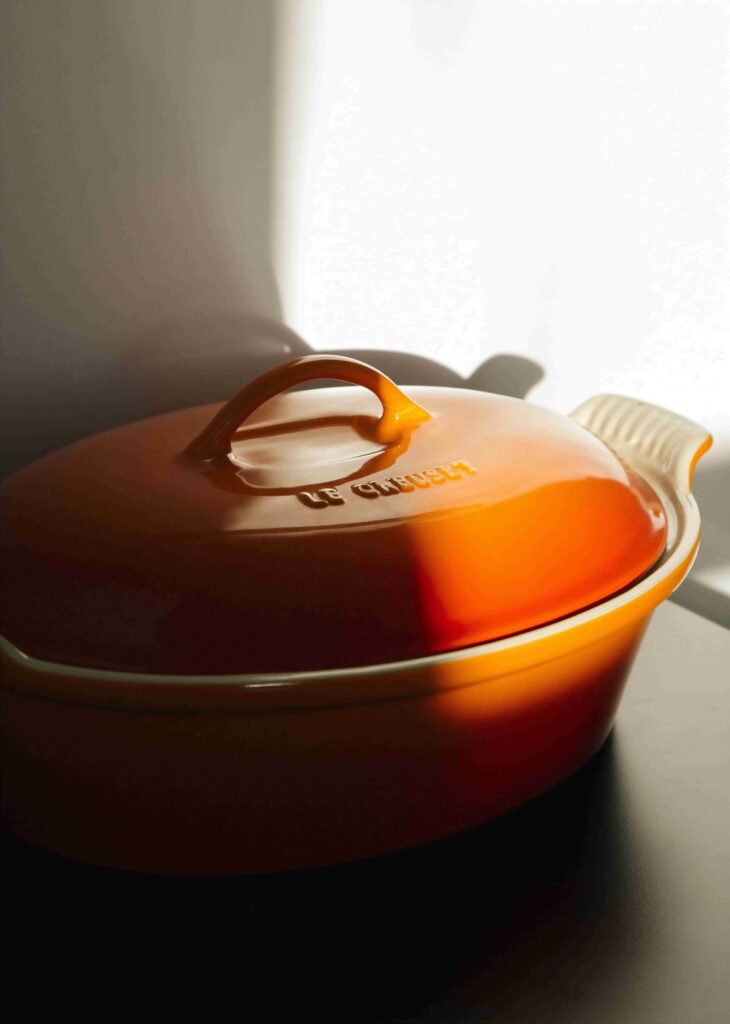 small appliances:
This is a list of all my small appliances, and I've tried to arrange them by most used to least used.
I use my blender almost every day to make soups, sauces, smoothies and homemade nut milk. It's probably my most used kitchen item other than a spoon and spatula.
After that, it has to be my toaster oven.
I bake almost everything in my toaster oven because my current oven doesn't heat below 450° so the only thing it's good for is making pizza.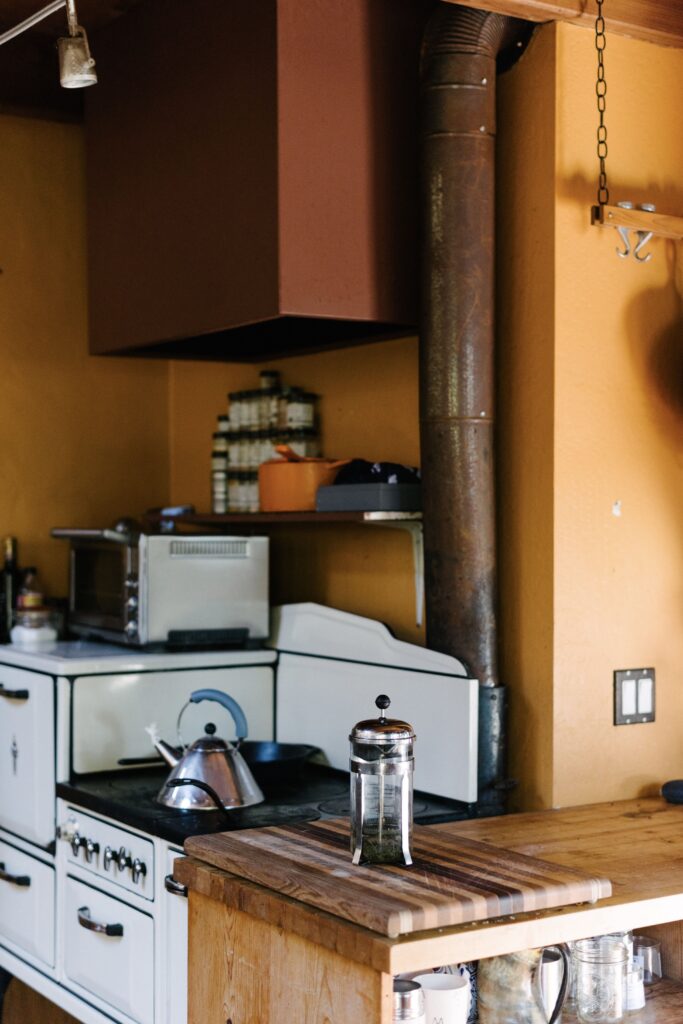 Last year, I got a soda stream for my birthday and I use it almost every day.
Now, the two appliances I have that don't get enough love are my kitchen aid mixer and food processor.
One of the things I love about my mixer is that it's refurbished. Kitchen Aid has a great section of their website where you can get amazing secondhand appliances.
I definitely use both of them, especially when meal prepping but I use them a few times a month.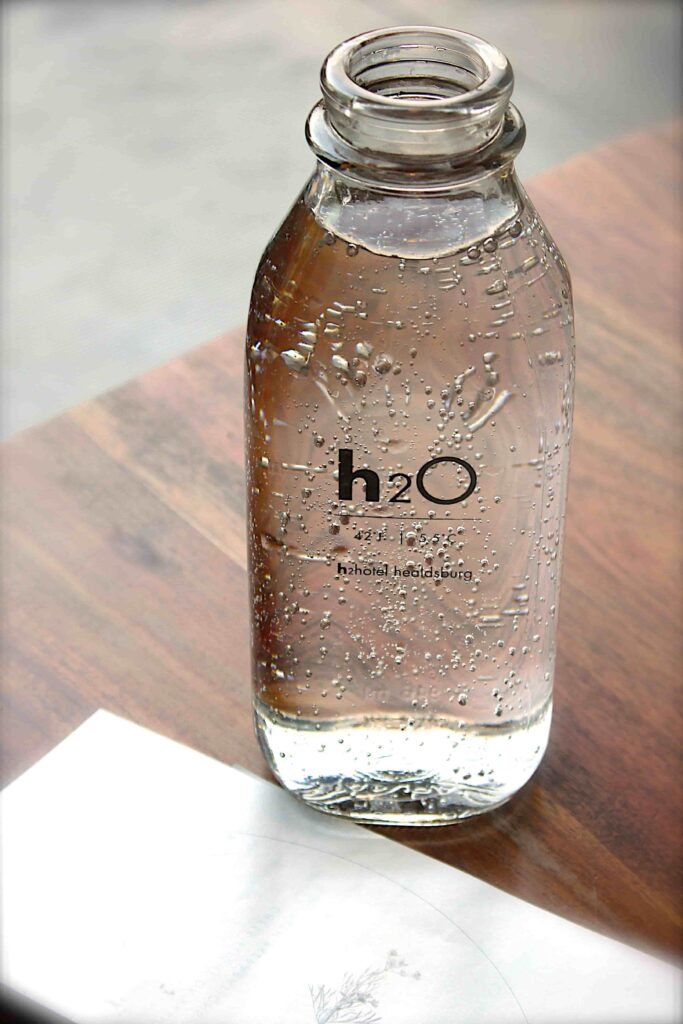 I keep my food processor around because it's a chopping machine. I like using the grating attachment to grate onions, carrots, and beets.
It's also a lot easier to use a food processor to make homemade hummus and homemade peanut butter.
I use my crockpot about once a week, and I mostly use it for making beans.
Place dry beans in your crockpot and cover them with water. Place your crockpot on low for 8 hours and the beans will be done!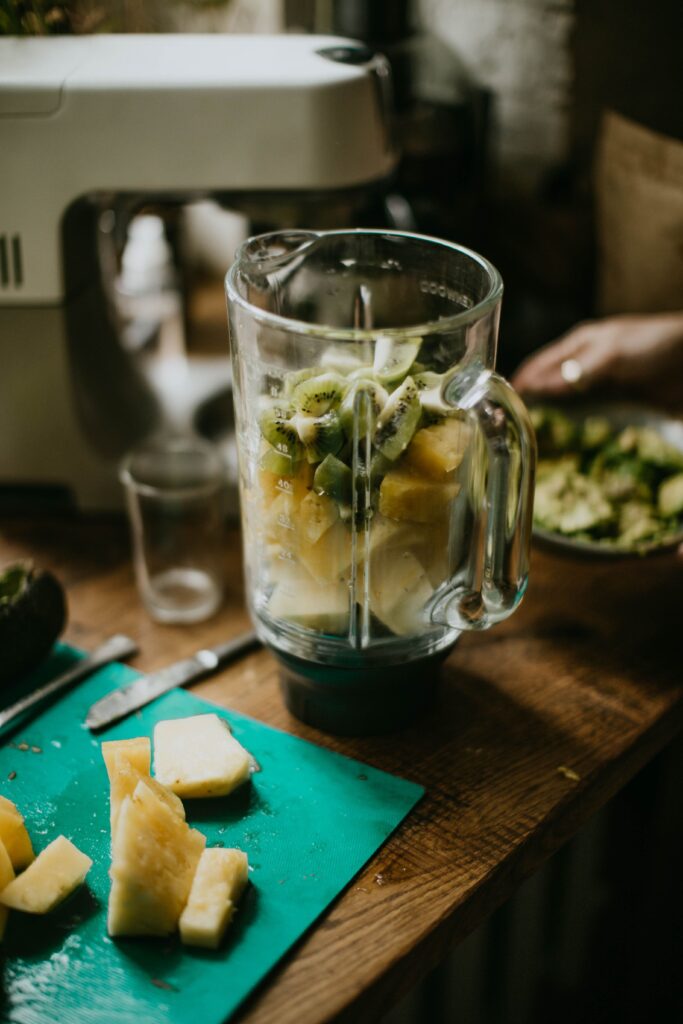 food storage:
I have a great blog post on how to store your food without using plastic. But, I'll link to a few of my favorites here too.
I will caveat this by saying that I really like my metal tiffins for transporting food for parties, picnics or lunch to work.
However, I don't really like using them for food storage in my pantry or in my fridge because you can't see through them which tends to lead to food waste.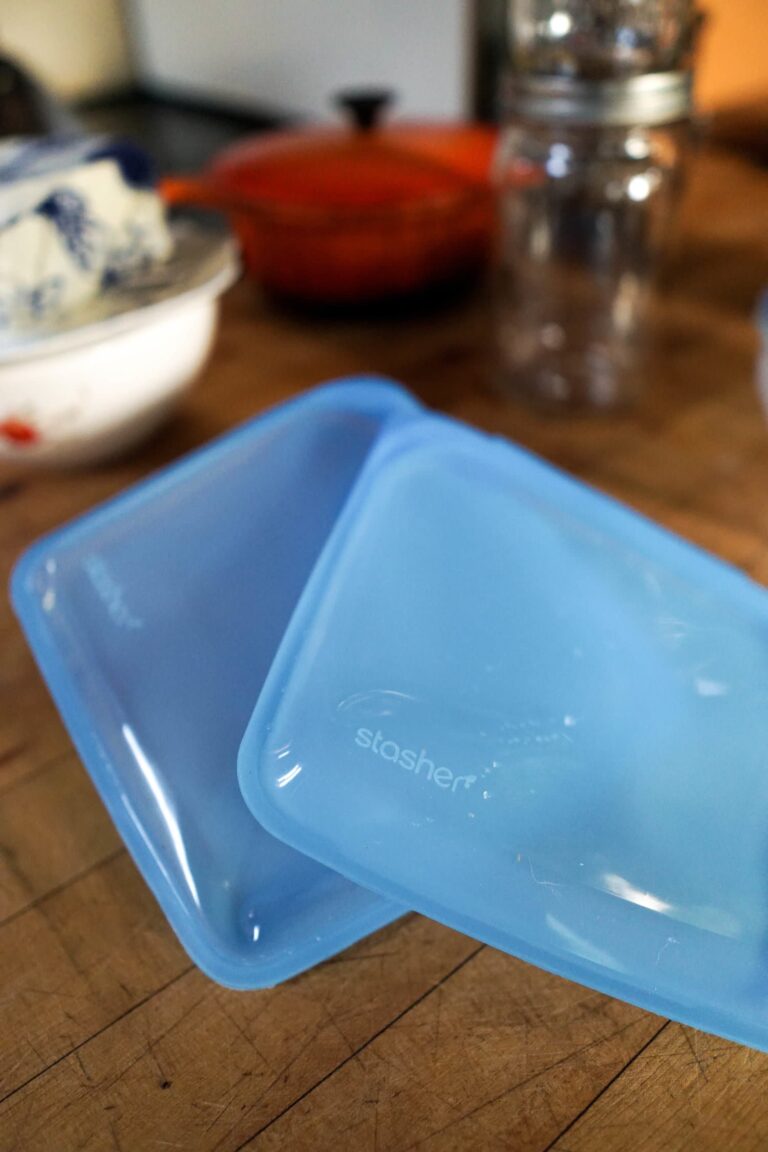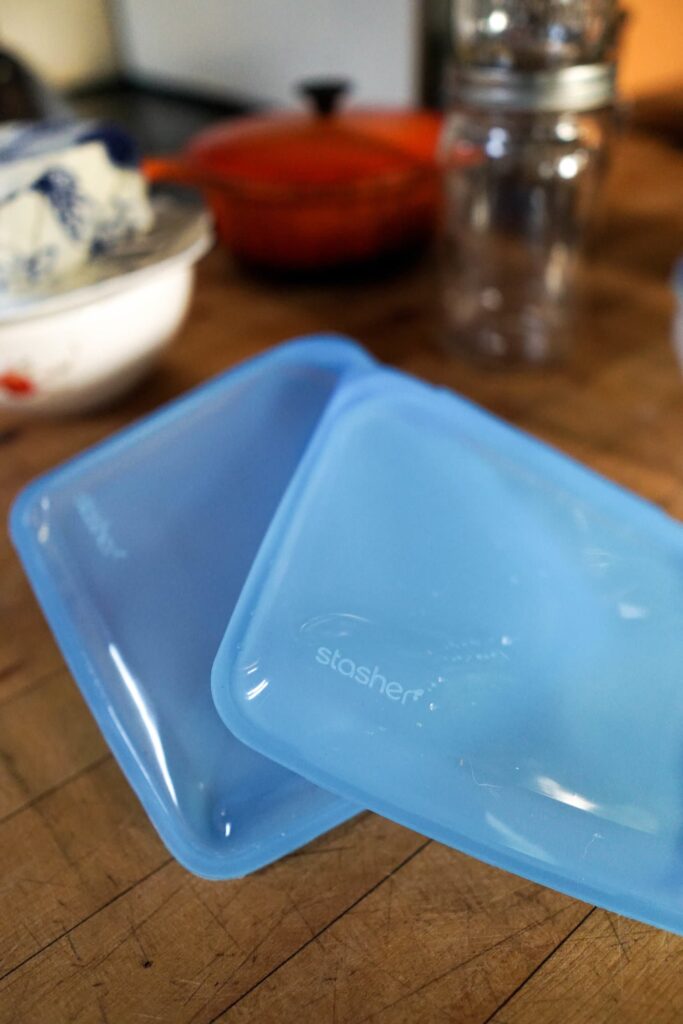 utensils:
I'm not going to go too much into my utensils as these are all pretty straight forward. I try not to accumulate too many because I have very limited drawer space.
Measuring cups
Measuring Spoons
Grater
Spatula
Tongs
Nice knives
Whisk
I will say, my rubber spatula is one of my all-time favorite utensils. It's perfect to make sure I don't waste a single bit of smoothie left in the blender or hummus in my food processor.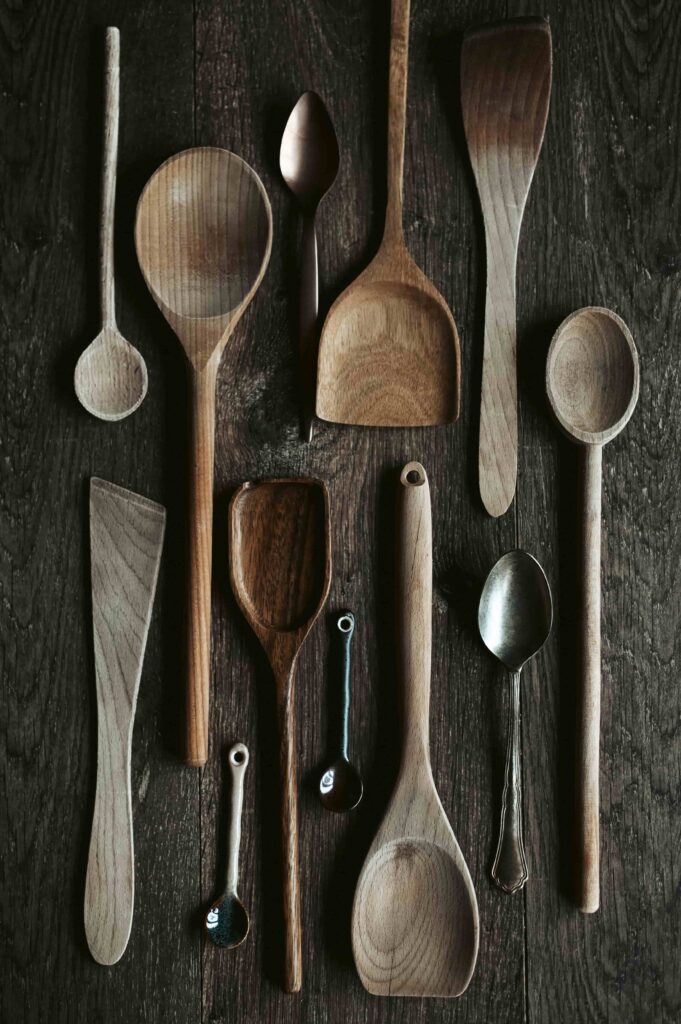 extras:
Then there are a few honorary mentions that I wanted to include that help me reduce waste in my kitchen.
Well, that's a sneak peek at what I'm hiding in my kitchen cabinets and drawers.
What are some of your favorite kitchen tools?