My Minimalist(ish) Zero Waste Kitchen Tour
September 13, 2017 | Kathryn Kellogg
Last Updated on April 9, 2020
I'm so excited to share with you the first sneak peek of our 300 sq. ft. studio/ish apartment. To be honest with y'all I really put off filming this video.
I was nervous because I consider myself a minimalist in the way I consume, but my kitchen certainly doesn't look very minimalistic. Everything was a lot more spaced out when I had three times the cabinet space.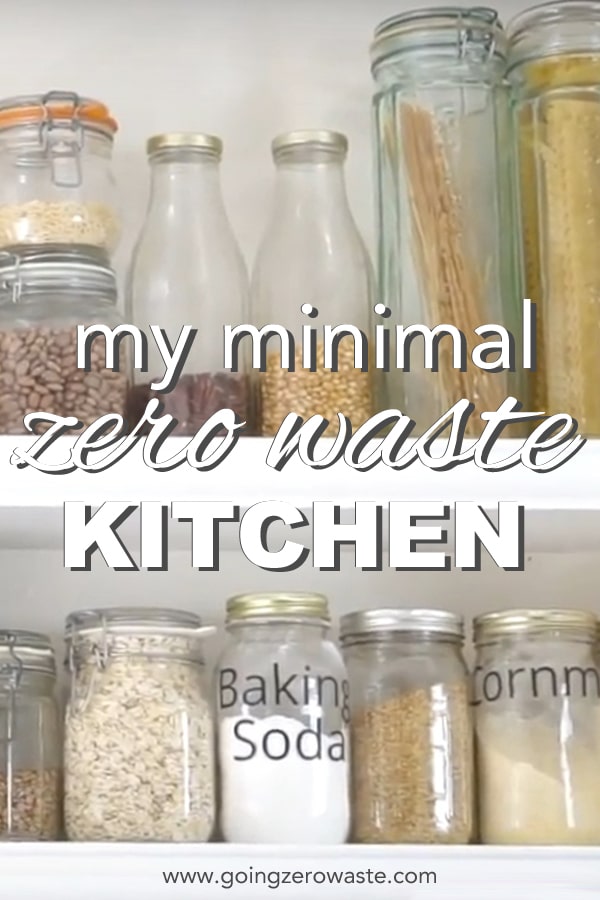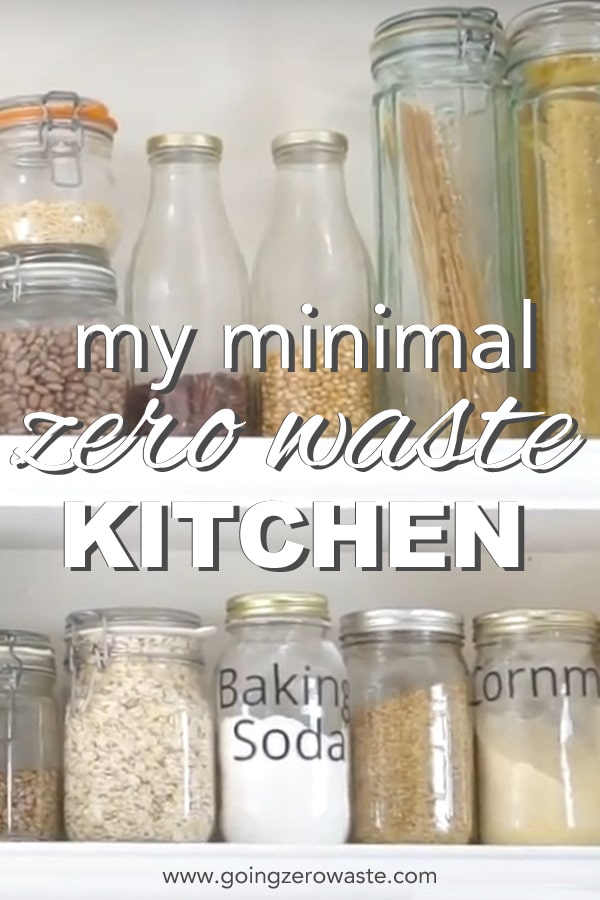 Everything felt a lot more empty. It felt a lot more minimal. But, when you squeeze the same amount of stuff into half the space, suddenly my minimalist aesthetics feel cramped and crowded.
I just really enjoy having breathing room. When my stuff has space to breathe, it feels like I have space to breathe. It makes being in a room so much more pleasant.
I put off posting this video because I was afraid of being judged! Yes, even I struggle with perception! The girl who preaches relentlessly, "It's not about perfection; it's about making better choices," was scared to post a video due to lack of perfection.
Honestly, it gets the best of all of us.
We all fall short of who we're "supposed" to be. So, if you're struggling right now because you don't feel enough, whether that be…
not good enough
not minimal enough
not zero waste enough
not thin enough
not clear skinned enough (**major struggle for this girl)
not fashionable enough
not **YOU NAME IT** enough
It's OK. Real life isn't always picture perfect. If you're feeling blue today, I just want to let you know, you are enough.
You are wonderful. You are changing the world. Thank you for joining me on this zero waste journey. I'm so inspired each and every day by this wonderful community.
It's not about perfection, it's about making better choices.
Without further ado, I hope you enjoy my tiny kitchen! There's one cabinet in the back that we can't really get to where we store earthquake supplies like canned goods and bottled water. The drawer above that we store towels. I hope to do a fridge tour at a later date! Here's a couple of pictures for you to look at too.
If you're wanting to know the specifics of what each item is, check out this post, and come on in!
These are all of our dishes and cups. I received those dishes as a graduation present after college. Those green mugs were my grandmother's which I believe I talked about in this post.
This is where we store all of our cutlery and cooking utensils as well as mesauring cups.
Down here we have my food processor, snapware, mason jars, crockpot, and mixing bowls.
More cooking utensils and my favorite rolling pin which was a birthday present from Justin three years ago.
The most pinterest worthy part of a zero waste kitchen. The pantry!
And, my tiny spice rack.
I hope y'all enjoyed the tour of my tiny kitchen! I can't wait to show you the rest of the house.