Textile Recycling Near Me: Where to Recycle Your Clothes
June 15, 2022 | Ariana
Last Updated on October 24, 2023
I've been lucky enough to be able to find textile recycling near me. Even less urban areas can find clothes recycling to be much less tedious than one may think.
Many people find that they actually have a lot of options available to recycle clothes! Others may be surprised to find that it's possible to recycle clothing at all. Clothes recycling is an excellent way to turn one garment into something new for a much more sustainable approach to fashion. When you re-wear, repair, and then recycle clothes, you can put an end to the damage that fast fashion is doing to the planet!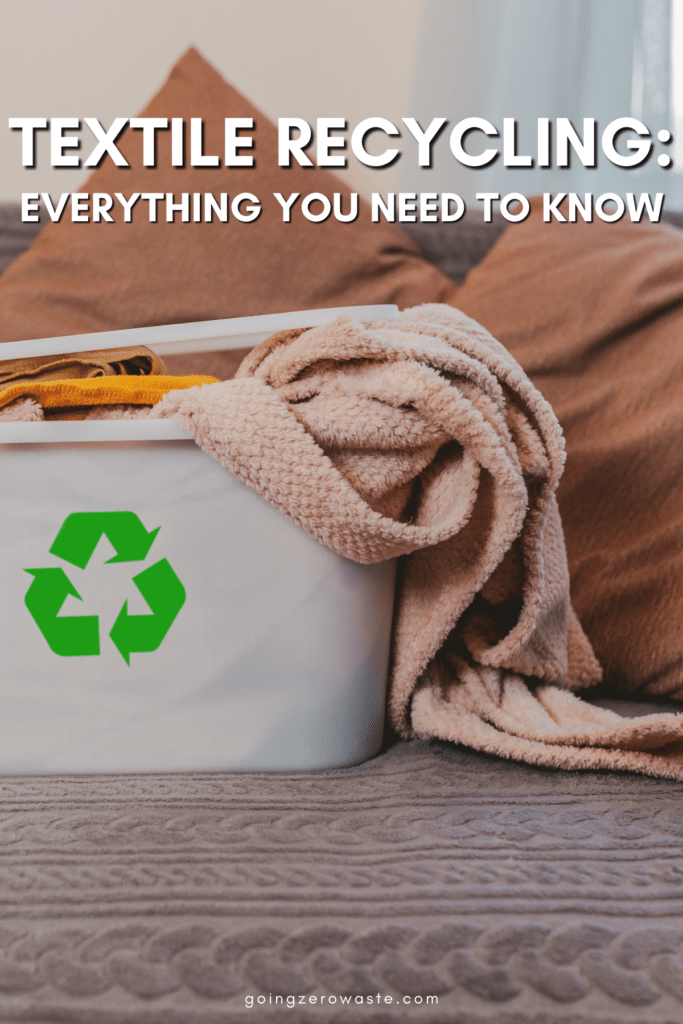 clothes recycling
I'm an avid outfit repeater. I really try to buy classic pieces that I can re-wear over and over again. In fact, I tend to rewear things until they're literally falling apart. And even then, if something tears or rips, my first instinct is to sew and repair it.
Well, NOW my first instinct is to repair it, but that wasn't always the case. Originally, my first instinct would be to throw it out and buy a new one, but now I'm a lot more focused on finding new ways to make what I have LAST. As an example, Nala ripped a giant hole in Justin's pillowcase and I patched the inside up with a cute paw print fabric.
But, what happens when our fabrics can't be used or repaired anymore? Or what if we don't fit into an item of clothing? It's not our current style? We'll cover all of that in this article.
According to the EPA, 17 million tons of textile municipal solid waste was generated in 2018 alone. Not to mention McKinsey & Company reported that 100 billion garments are produced globally every year.
Thankfully, you don't have to toss out those unwanted textiles. Here's everything you need to know about finding textile recycling near you.
how do they recycle clothes?
First, what even is textile recycling? Clothes recycling is the process of recovering fabric, fiber or yarn and reprocessing the textile material into useful products.
FYI, textiles can be anything from your towels, to your clothes, to your tablecloths. To recycle them, textile waste products are gathered from various sources. This can be from textile recycling bins, organizations, events, or through donations.
Textiles are sorted and processed depending on their condition, resale value, and composition. The end result of this process differs every time. For example: Your old clothes could be used as insulation for homes, while others in better condition can even be transformed back into new clothes.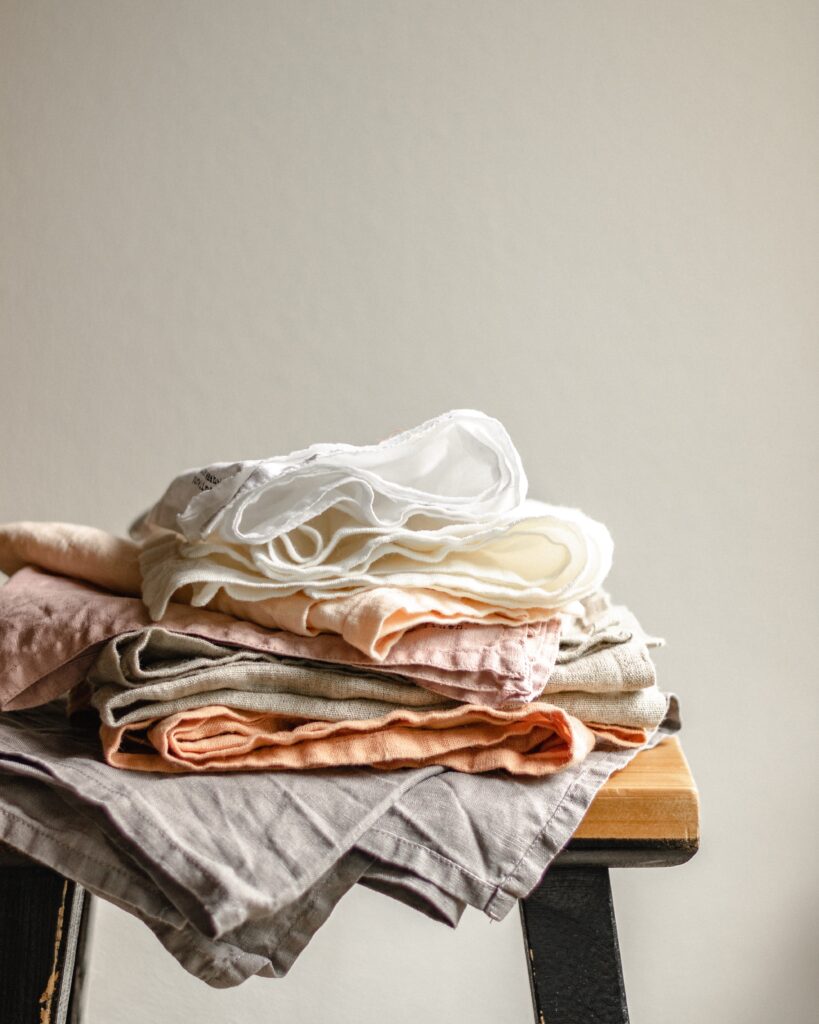 what to do with unwanted textiles
There are multiple ways to properly dispose of your unwanted textiles without creating waste. If your clothes are in good condition, several brands, thrift stores and charities will be happy to take them. And if not, you can always give them to textile collectors.
It's best to try and sell your clothing before dumping them at the thrift store. Many thrift stores export unwanted clothing to developing nations.
Currently the U.S. leads the world in secondhand clothing exports. These sound like good things at first, but these exports end up in secondhand markets around the world, usually in the Global South, and often at a rate that can't be handled.
Upcyclers have a hard time giving cheaply made fast fashion items a new life. This leads to most of the excess clothing ending up in landfills or even mountains of discarded clothing in the Atacama Desert.
So, what can you do with your unwanted textiles? Here are several options to consider.
donate your textiles
One of the best ways to ensure your textiles get a second shot at life is by donating them. If they're in relatively good condition, donating should always be your first option.
Try searching for "textile recycling near me" to see what's around you. Typically you can find a lot of textile or clothing donation bins around your neighborhood in shopping center and grocery store parking lots.
You can donate your textiles to friends and family or give them to local thrift or consignment shops like Salvation Army, or Goodwill. Local churches and community clothing swaps and drives are also excellent places to donate your lightly used textiles.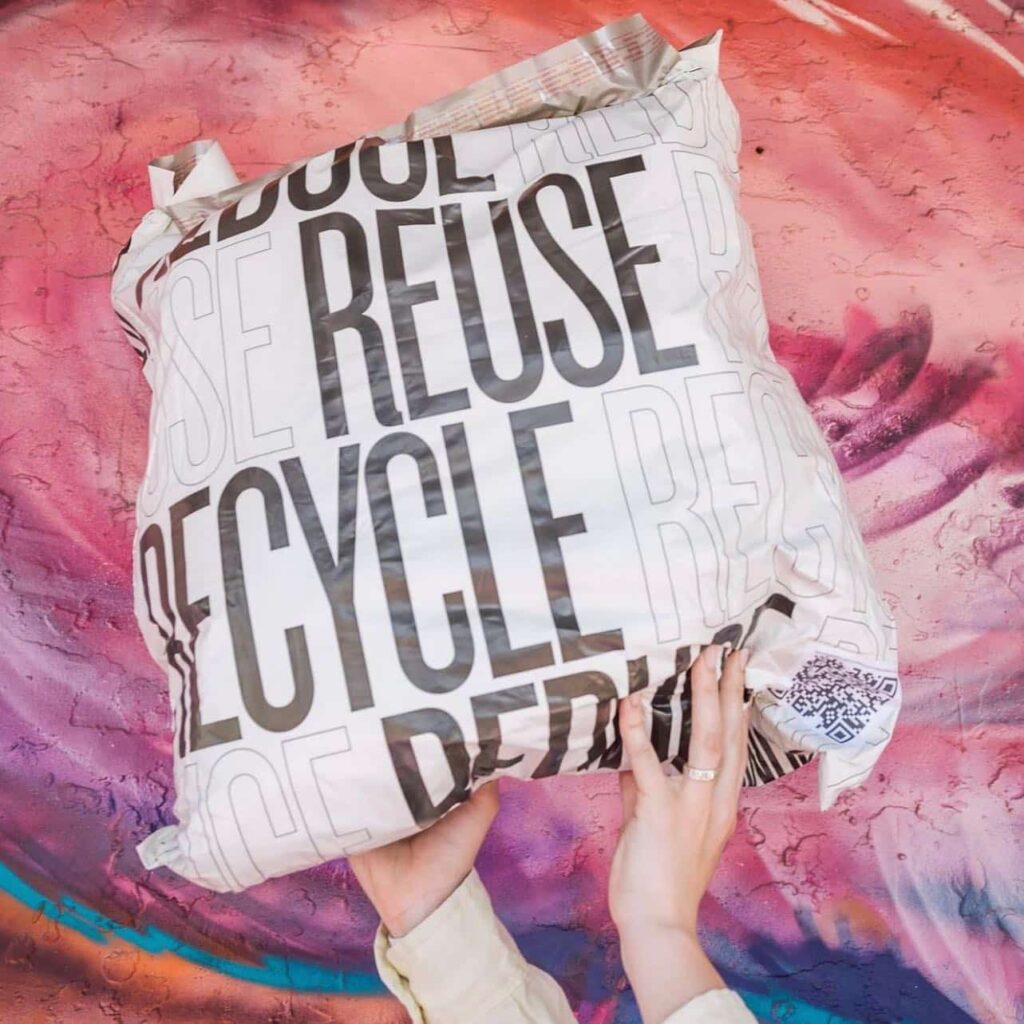 return to manufacturer
Certain companies will buy or accept clothing back from customers in order to recycle it.
Here are some companies that have started their own resell programs:
You can also donate clothes and accessories from any brand to companies like H&M, Lululemon and American Eagle Outfitters. They offer in-store clothing recycling bins for your use. 
You can also resell your clothing online (and probably earn a bigger profit) at one of these secondhand websites. 
For more delicate items like undergarments, here's how to recycle your old bras and underwears.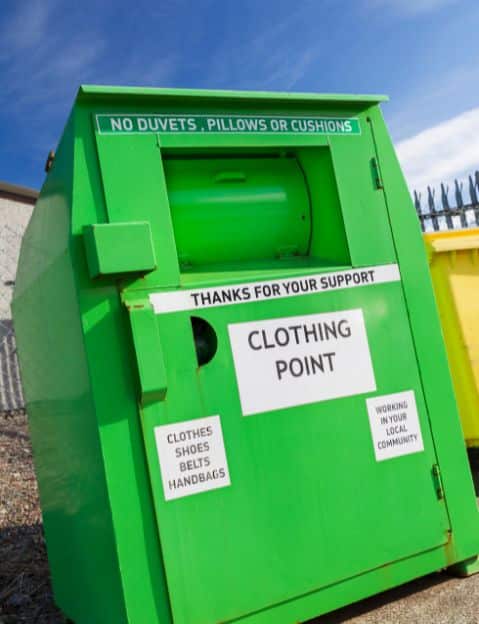 recycle clothing
The next best option is to recycle clothing and other textiles with companies that accept them. Textile recycling companies will accept more than just clothing but also things like sheets, pillowcases, duvets, and more – in almost any condition too.
Try looking up "textile recycling drop off near me" or "textile recycling companies near me" via google to help you locate a local drop off location.
Generally speaking, here are some textile recycling programs and companies worth looking into:
If you're in San Fransisco, there's a textile recycling program run through the SF Department of the Environment.
Wearable Collections is a New York City based textile recycling organization that will collect and repurpose your various fabrics. You can also find them at greenmarket locations in New York City!
Check out Earth911's recycling locator for clothing and accessories. You just punch in the material you're trying to recycle (like clothes, linens or fabrics) and enter your zip code to see what's near you.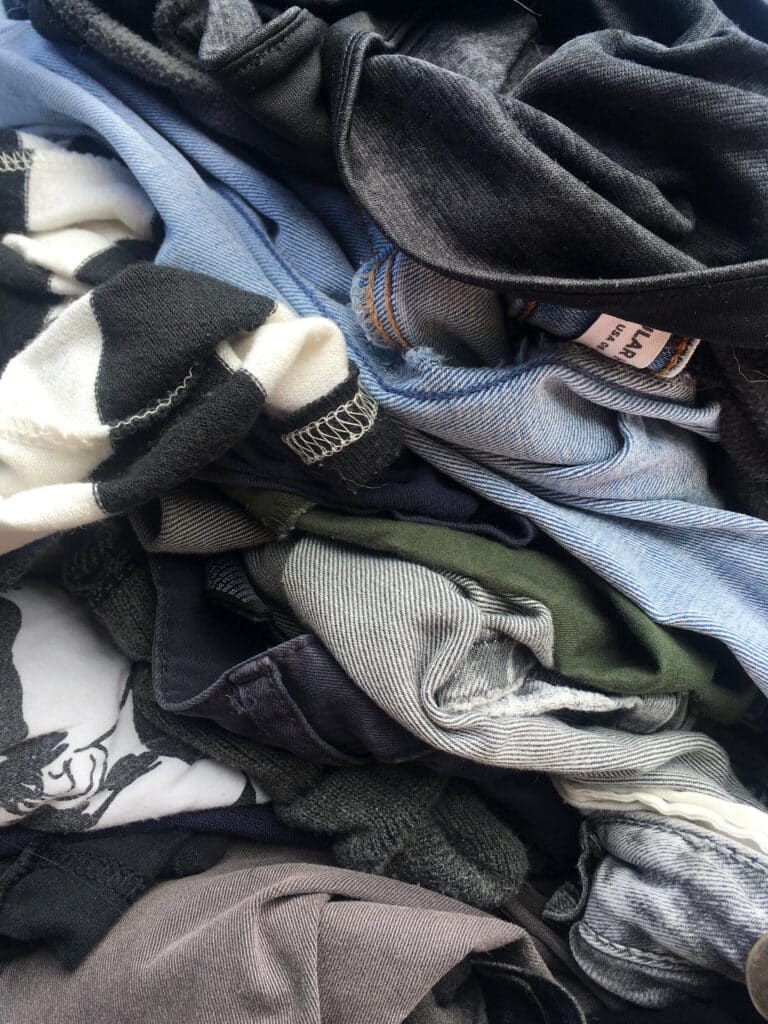 what types of textiles can be recycled?
It depends on what program or recycling method you're using. But you can typically find textile recycling for anything from clothes to bedsheets to duvets if you do your research.
If you're utilizing a textile recycling bin, double check and read what the rules are and what's accepted before you dump anything inside. The rules are typically posted on the bins. And please never leave anything outside the textile recycling bins.
For textile recycling organizations, or places accepting donations, be sure to call or email them and ask what they accept before donating anything. This will prevent it from ending up in the trash.
The fabric of your textiles doesn't matter either. Most textile recycling companies will accept both natural and synthetic fabric materials, in just about any condition. Natural fabrics are things like organic cotton, wool, and hemp. Synthetic fabric examples are polyester and spandex.
can you put textiles in recycling bin?
No, you don't want to put textiles into your regular recycling bin. Fabrics cannot be recycled with most curbside recycling programs. Fabrics jam recycling facility machines and cause problems.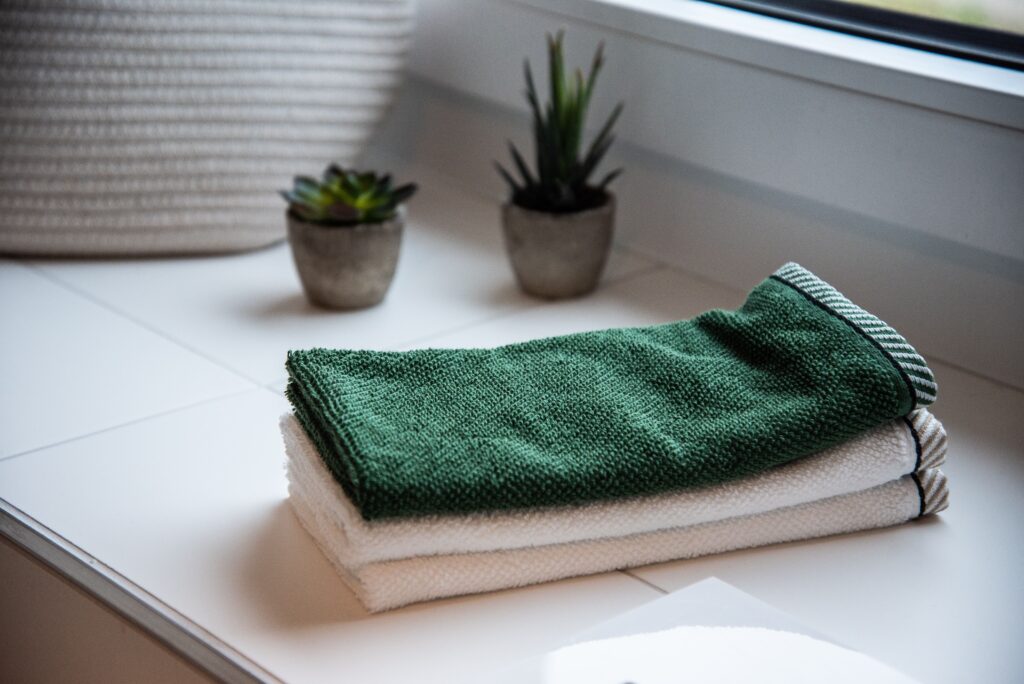 where to donate old sheets and towels near me?
You can donate your old sheets and towels to a thrift store if they're in good enough condition, like Salvation Army or Good Will.
Homeless shelters are in constant need of bedding items and pillows according to Backpacks USA. Of course, double check with your local homeless shelter first. And please clean your donations beforehand.
If they're in less desirable condition, you might be able to donate them to a local animal shelter, or an animal rescue charity by you. Call or email them first to see if they accept textile donations.
If the old sheets and towels are more like rags, google "textiles recycling near me" or "textile recycling bins near me" and see what pops up. Many cities and states have separate websites dedicated to textile recycling. You can also check your municipality or state recycling programs.
When all else fails, upcycling old sheets and towels into rags to use around the home is always a good idea. You can use them for cleaning the bathroom, gross messes, shining a mirror, scrubbing the tub, etc.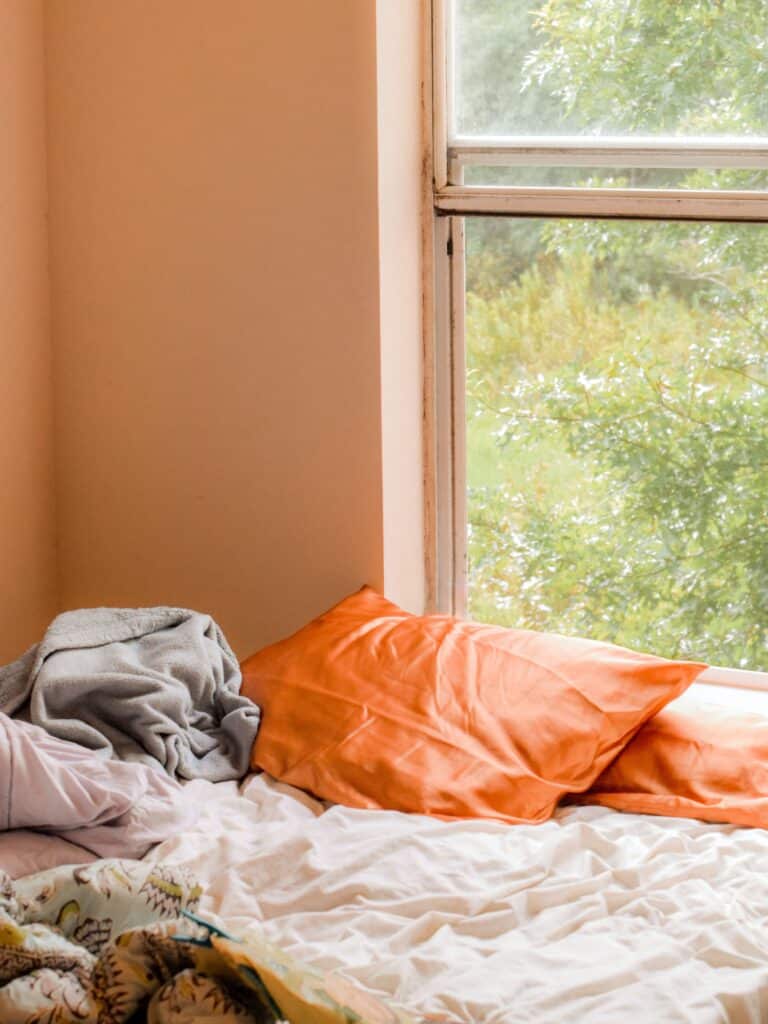 what can I do with old pillows and duvets?
Finding a textile recycling facility near you is the best option for old pillows and duvets. Curbside recycling cannot accept these items, so keep that in mind.
If you live in New York state, try punching in your zip code on this website to see what textile recovery options exist near you. New York City has its own separate website for textile recycling. California also has one for the entire state.
If you live in the UK, Dunelm operate a textiles take back recycling scheme in a selection of their stores and accept all clean home textiles including duvets and pillows.
You can also upcycle your old pillows into floor cushions, throw pillows, or pet beds. Use old duvets as beach or picnic mats, pet beds, sleeping bags, or to protect furniture while moving.  
can we recycle old clothes?
Yes, you can recycle old clothes, but not with traditional curbside recycling. You have to do it at a textile recycling drop off bin or collection site.
I recommend searching for "clothes recycling near me" on google to see what pops up. Earth911 has a recycling locator for clothes and accessories you can try using. Or, try any of the take-back or resell programs I listed above.
You can also upcycle old clothes into new items, like transforming jeans into shorts or a cute bag; a t-shirt into a produce bag; a sock into a mug warmer. The possibilities are endless.
faqs
what if i don't have textile recycling near me?
If you're in a rural area and you don't have a bin or company near you that can recycle clothes, definitely try reselling them online or donating them before trashing them completely. If those aren't options for what you have available, try upcycling them or giving your textiles fresh life by turning them into something new that you can use!
what is the purpose of recycling textiles?
As with any zero waste initiative, the goal of recycling clothing and other textiles is to reduce emissions, pollution, and environmental harm. Eventually, the goal will be to stop fast fashion and make sustainable, quality fashion available to everyone.
Which of these textile recycling options are you willing to try? Let me know in the comments!