10 Reusable Paper Towels For Sustainable Cleaning 
October 14, 2022 | Kathryn Kellogg
Last Updated on November 30, 2022
Making the switch to reusable paper towels has saved me a lot of money. Let's do the math: A 12-pack of paper towels typically costs ~$24.99. If I buy one every month and make it last, that still turns out to be $300 I would've saved at the end of the year if I switched to reusables.
On top of the economic savings, reusable paper towels are much kinder to the environment. Did you know it takes 12 trees and 20,000 gallons of water to make one ton of paper towels?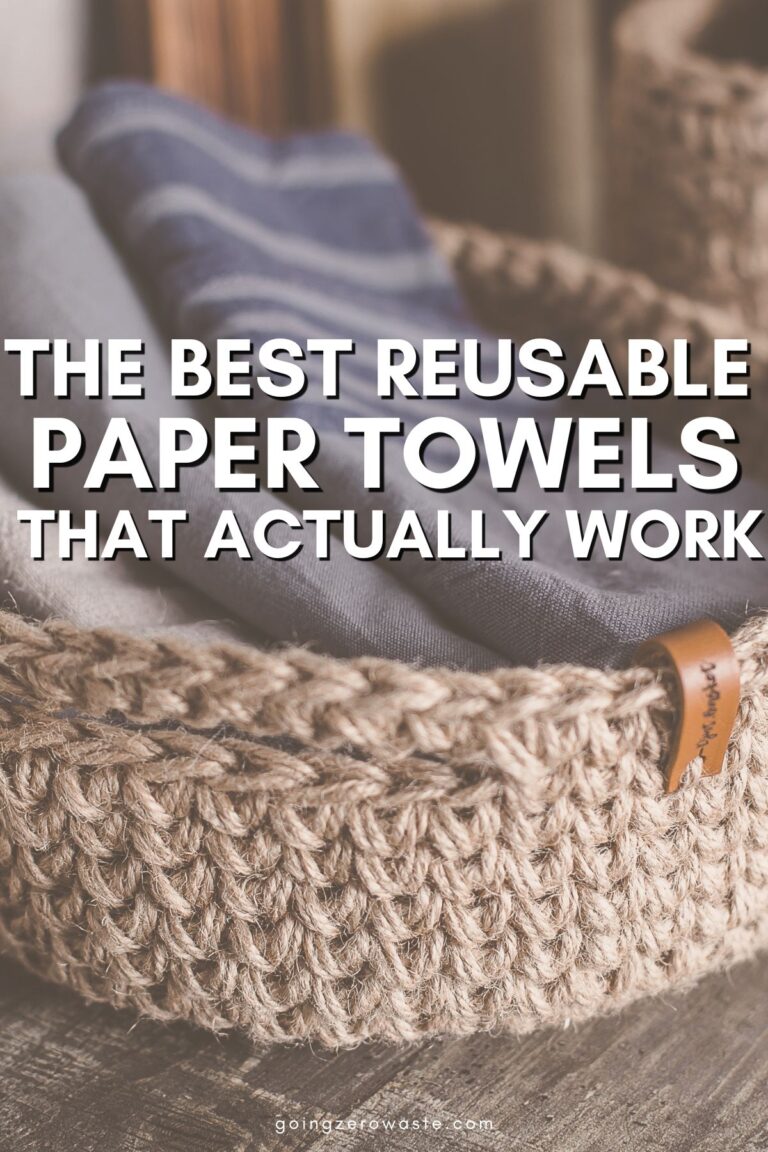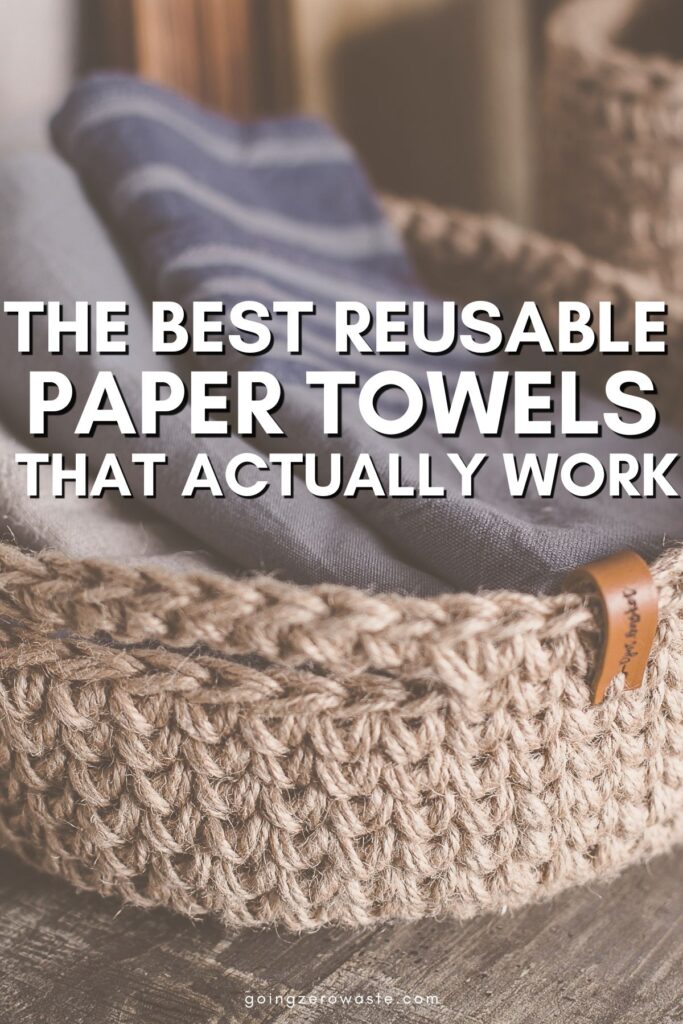 Some of the links in this post are affiliate links; for more information please see my disclosure policy.
In the U.S., we currently use more than 13 billion pounds of paper towels each year, and most just end up in a landfill.   
Paper towels also cannot be recycled, because they're soiled paper. You can compost them, but switching to reusable towels will be more economical.
Here are 10 of the best reusable paper towels that will make ditching single-use paper towels a breeze.
do reusable paper towels really work?
Yes, reusable paper towels really work. In many ways, they work better than single-use ones because they're more durable. However, not all reusable paper towels are made equal.
I recommend looking for reusable paper towels that have a wide weave, as they don't push water around, but instead absorb it. Bar rags do a great job of this and you can store them in a tiny basket so it's convenient for you.
Before paper towels were invented in the early 1900s, everyone would use rags or cloths to clean up messes or wipe their hands. However, when paper towels made their debut rags were deemed unsanitary through clever marketing tactics.
It took a long time for paper towels to become a permanent fixture in the home. Disposability was still a new concept at odds with the frugality of the world war II years. But eventually, we gave into the hype and it rerouted human behavior and norms.
The problem is, you cannot reuse paper towels. Reusable cloth towels can be reused indefinitely, or at least until they're worn down, and will clean messes just as good (if not better) than disposable paper towels.
In other words, reusable paper towels are nothing new. You can even make your own if you're good at sewing and have some scrap fabric (like an old soft shirt you can upcycle).
RELATED: Zero Waste Cloth Paper Towel Tips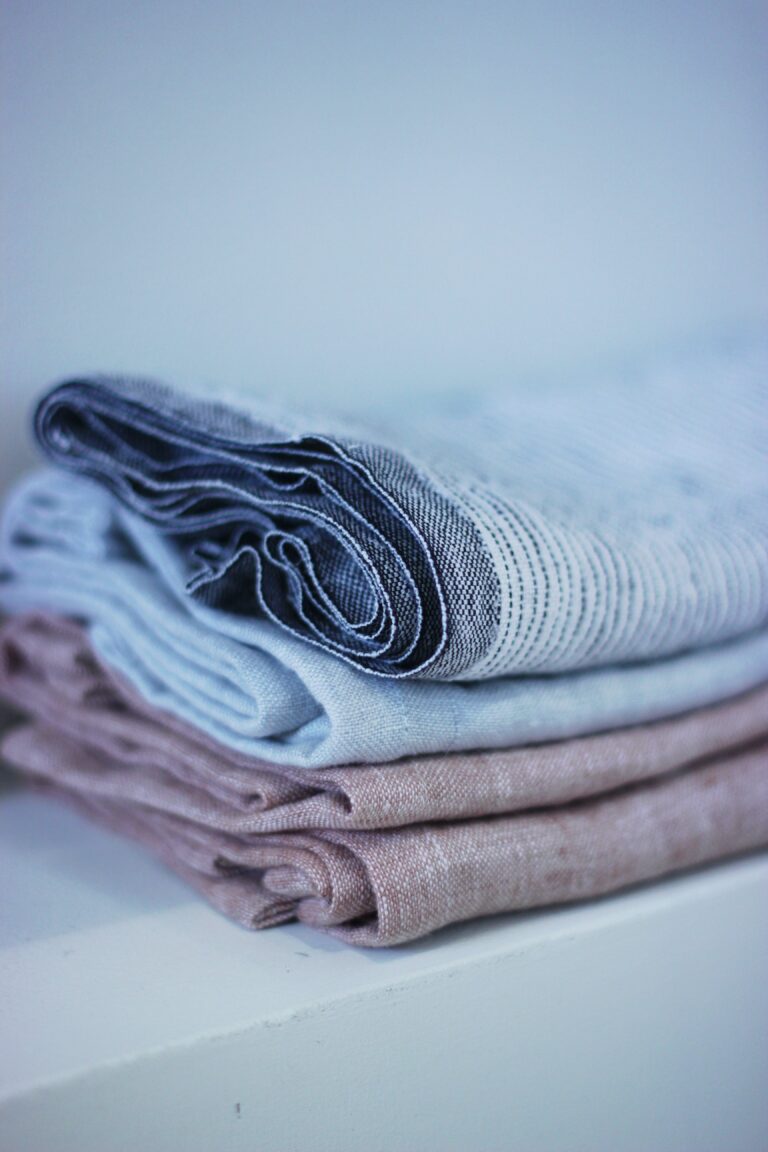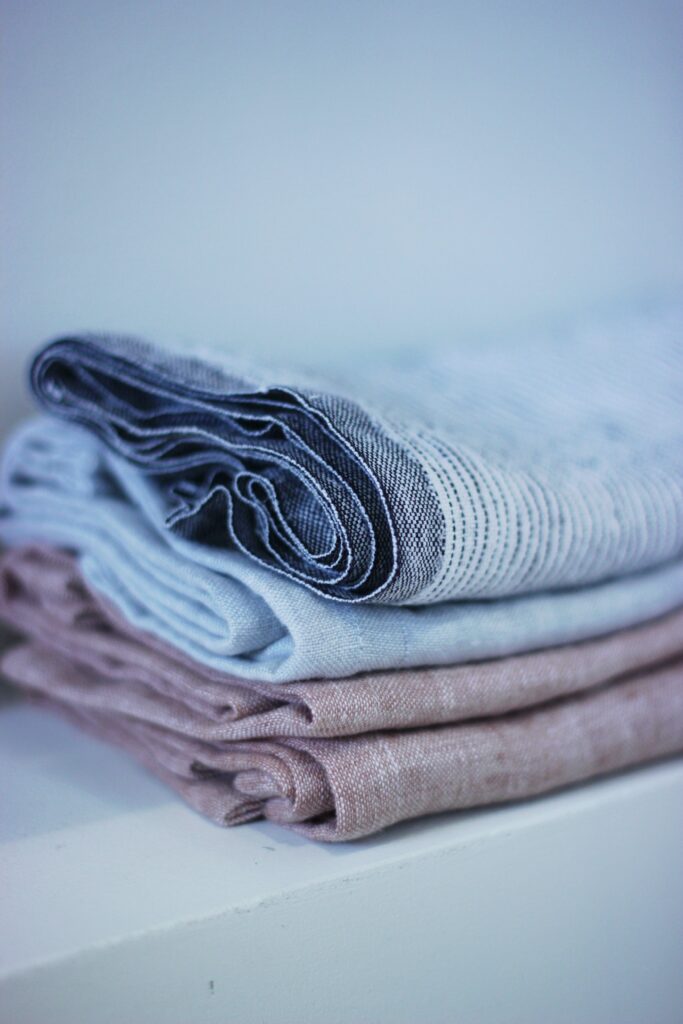 how many times can you use reusable paper towels?
The amount of times you can use reusable paper towels will vary, based on what they're made from. However, for a frame of reference, I've had my reusable paper towels for several years now (about 4 I'd say).
If you keep them in decent shape, have a proper place to store them, and make sure to wash them properly, they will last you several years.
Swedish dish cloths, which are compostable at the end of their life, can be reused up to 200 times (aka the equivalent of 15 paper towel rolls).
Switching to washable paper towels will help not only reduce waste but also save you time and money.
what material is best for reusable paper towels?
The best material for reusable paper towels is one made from biodegradable, compostable materials. Ideally, at the end of its life, it should be able to break down in a compost heap.
Here are some sustainable materials reusable paper towels can be made from:
Organic cotton
Hemp
Linen
Cellulose blend made from wood pulp (often found in Swedish Dish Towels)
Responsibly sourced bamboo fabric
Be mindful that other materials do exist on the market as well. I try to avoid microfiber cloths as much as possible, because they shed micro-plastics in our waterways when they're washed. To learn more check out my post The Problem With Microplastics.
However, reusable cloth towels made from upcycled materials, or recycled microfiber are a better option than using virgin materials.
Virgin materials must be extracted from the earth in an unsustainable manner and it takes a lot of energy to convert raw materials into actual products (like crude oil to plastic).
Be mindful that many brands may use a compostable material in their cloth towels, but sew with a polyester thread. This makes it harder to compost at the end of its life (you'd have to remove the threaded parts). So look for brands using cotton thread, if possible.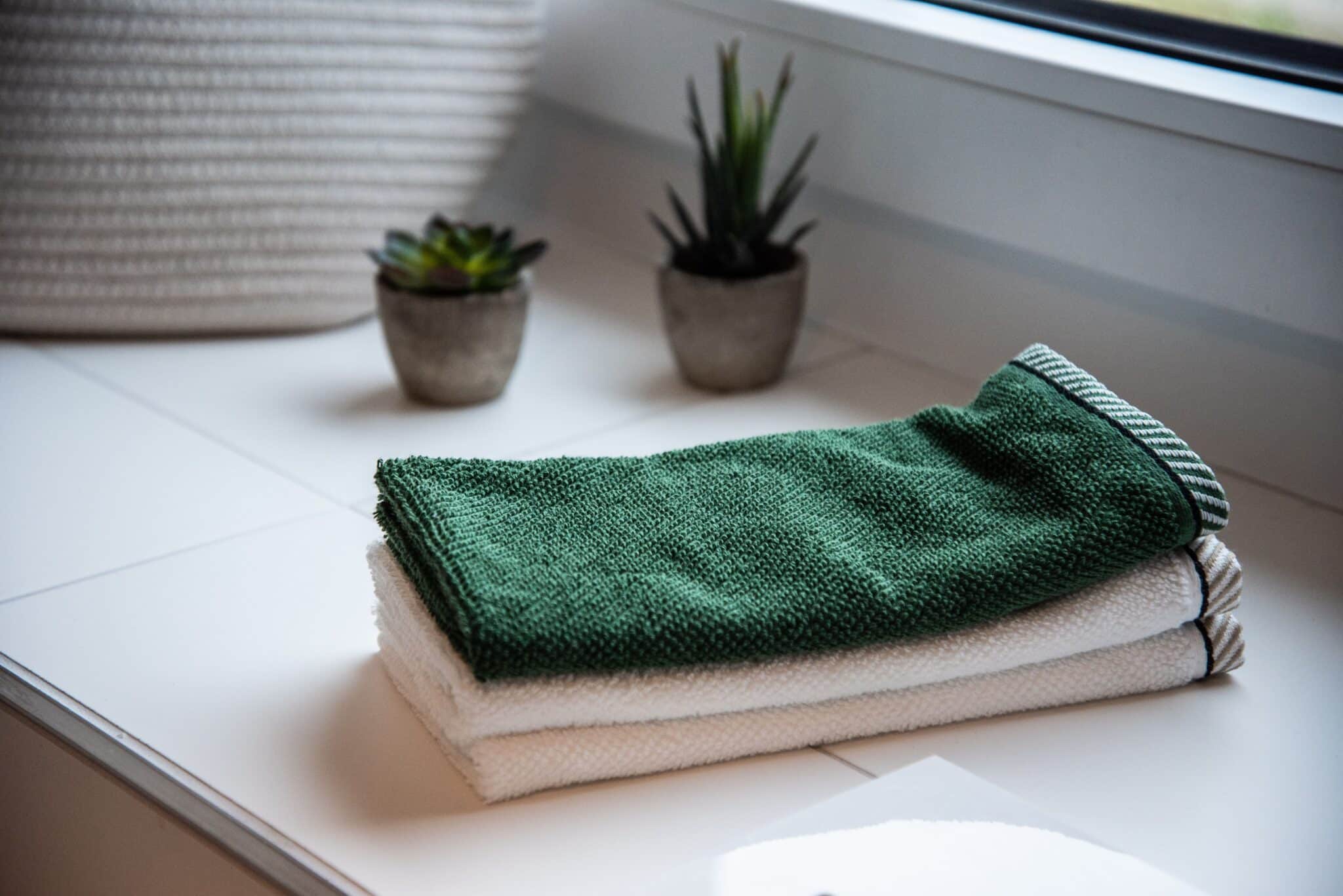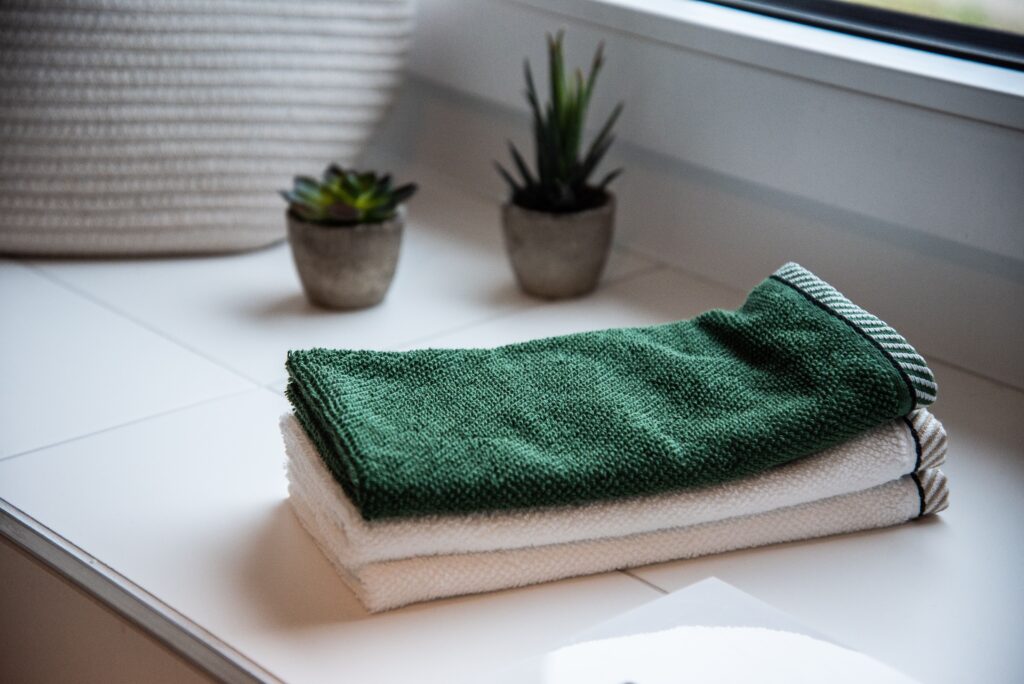 are reusable paper towels machine washable?
Yes, reusable paper towels are machine washable if they're made from cloth. If they get really soiled, just give it a quick rinse first, wring it out (like you would a sponge), then add it to your laundry heap.
Make sure to never use fabric softener on your reusable cloth dish towels though, as this can cause them to become less absorbent over time.
For Swedish dish cloths, treat them like a sponge as well, then when you want to deep clean them add them to the top rack of a dishwasher. Hang it out to air dry (I typically put it on my drying rack with my dishes).
Many Swedish dish cloths can also be sterilized using a microwave. Just microwave when damp on high for one minute.
gzw approved reusable paper towels:
I've rounded up a list of reusable paper towels that get the Going Zero Waste seal of approval. All these brands make sustainable paper towels you can reuse much longer than their disposable counterparts.
These paper towel alternatives are made from sustainable materials, be it upcycled content or compostable fabric. Many of the brands listed here offer plastic-free packaging and participate in numerous sustainable initiatives that give back (like being a B corporation or 1% For the Planet member).
I've gone ahead and highlighted some of my favorite features of each brand, but it isn't an exhaustive list. Be sure to check out their websites for more information.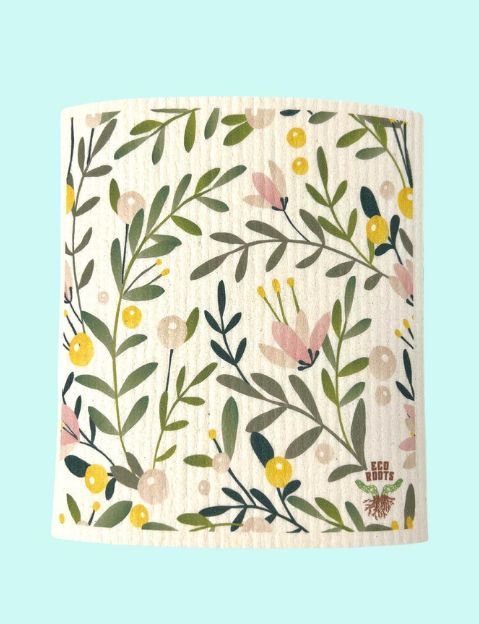 Made of 70% cellulose, 30% cotton
100% backyard compostable
Screen printed with water based inks
Plastic-free shipping
---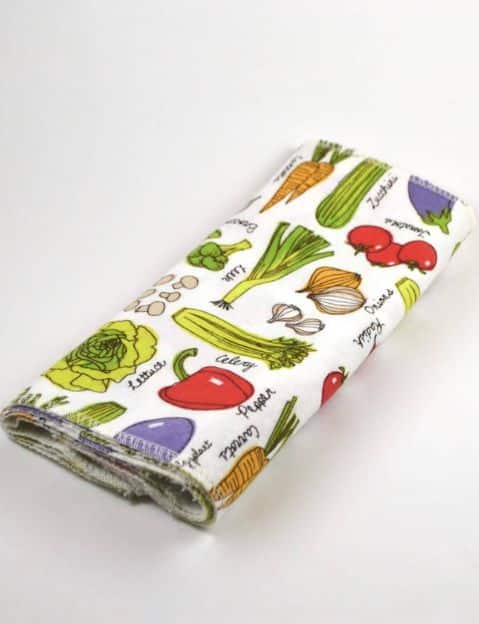 Made of 100% soft cotton flannel
Set of 6
Various cute print options
Plant a tree with every order
Plastic-free shipping
---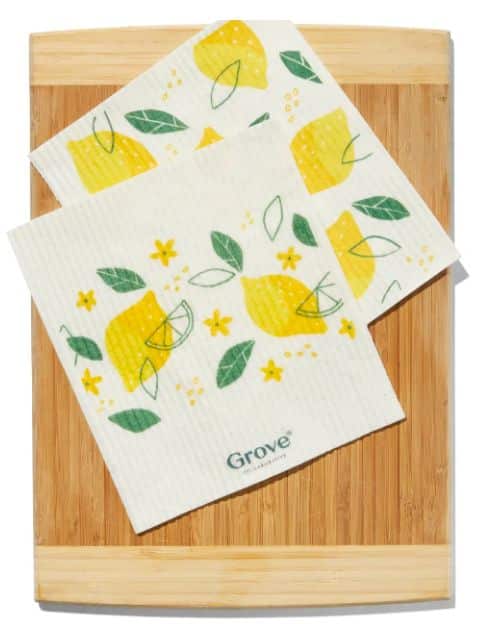 Made of cellouse and cotton
Certified B Corporation
Compostable at end of life
Set of 2
Plastic-free packaging
---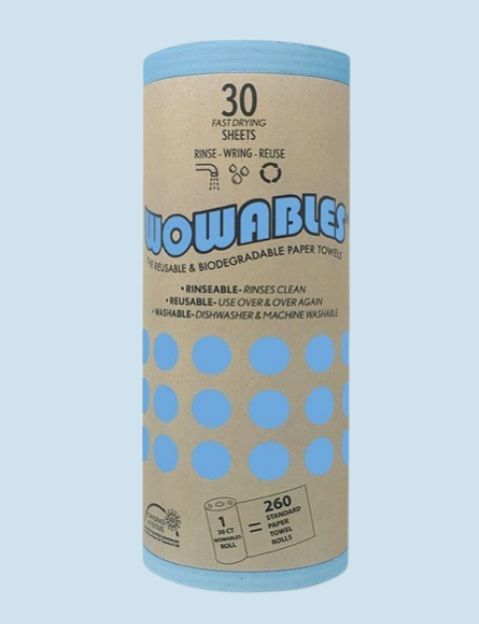 Made of 70% wood pulp and 30% Unbleached non-GMO Cotton
One roll is 30 sheets of reusable fast drying sheets
Singles + sets available
No cardboard core
Biodegradable and compostable
Natural pigmentation dyes
---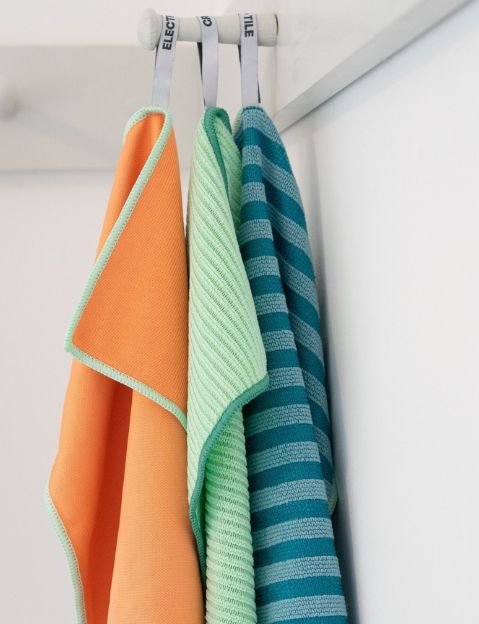 Made of 80% recycled polyester, 20% polyamide
GRS Certified recycled plastic diverts ~6 plastic bottles from landfill
Handy hanging loops and labels make them easy to store and use
Set of 5
---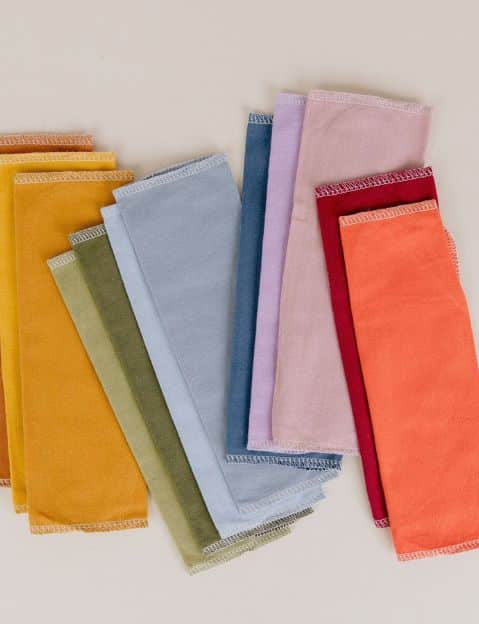 Made from GOTS certified organic cotton
Set of 12
Compostable at end of life
Climate neutral
1% For The Planet
---
---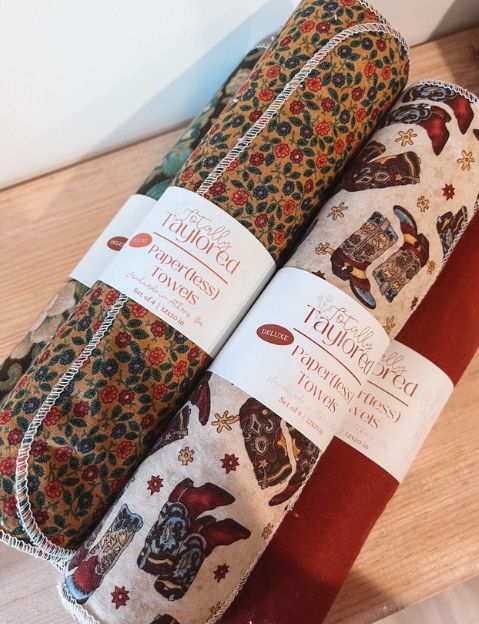 Two options: Deluxe paperless towels + regular paperless towels
Deluxe made with 90% upcycled fabric, regular 100% cotton flannel
Deluxe has bamboo terrycloth on the backside, making it antimicrobial
Handmade in Downtown Athens, Georgia
---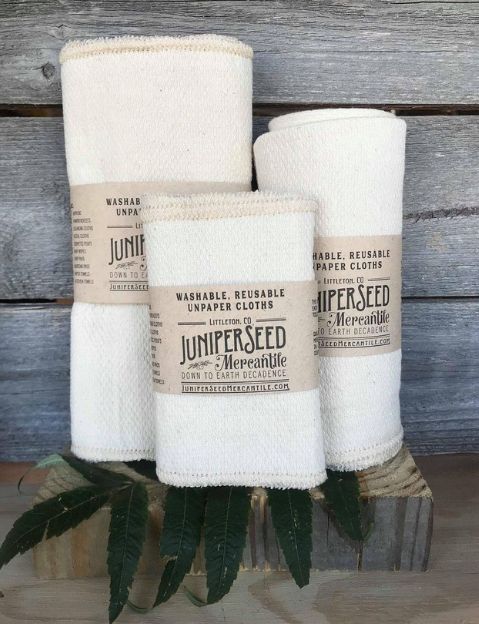 Made from 100% unbleached organic cotton
Set of 6 wrapped with compostable paper
Handmade in the USA
Compostable at end of life
Ships in recycled content packaging
---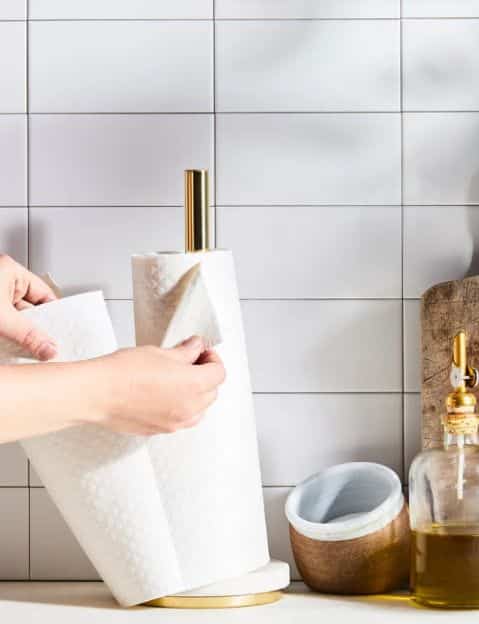 Made of cotton, cellulose and mineral salt
Designed to be used for up to one week each
Set of 3, with 12 sheets per roll
Compostable at end of life
So, which of these reusable paper towels would you try? Let me know in the comments.