My Zero Waste Self-Care Routine
March 10, 2017 | Kathryn Kellogg
Last Updated on May 6, 2021
Life is so full right now. (I avoid that "busy" word at all costs!) Between my full-time job; blogging, which I love dearly but has also become a full-time job; and wedding planning, I need to take a break.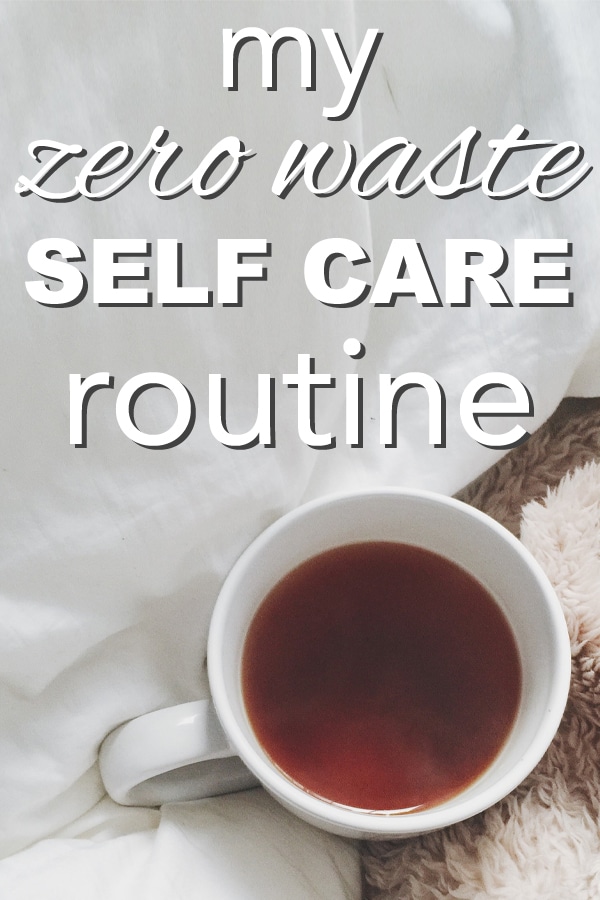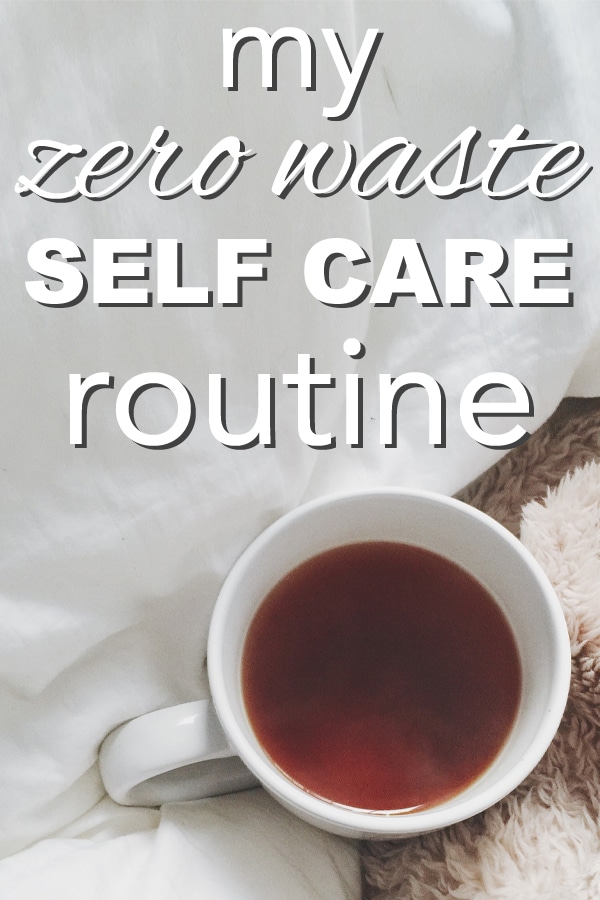 Not a big break, just a couple of hours for myself every now and then.
Even when doing something you absolutely love, you can still feel overwhelmed. Sometimes I get so wrapped up in answering emails and phone calls (whether at my 9-5 or at home) I forget to eat or exercise or I just wind up going to bed wayyyyyy too late.
I'm sure none of you have ever experienced anything like that right? Right!? Just kidding.
I'm sure we all know that feeling too well. We get so caught up in day to day to-do lists that we forget to take care of ourselves.
We constantly put our feelings and needs on the back burner because we can get one more thing done today.
We can cross one more item off our to-do list. So, I'm basically going to beg you to take a couple of minutes for yourself.
It's like being in an airplane without oxygen. Don't strap the airbag on someone else's face before you put it on yourself.
It's really important to set aside some time just for you! It doesn't have to be a long time either.
It can be as simple as setting aside 1 minute to take some deep breaths and tell yourself that you are awesome! Seriously, if I'm in a super rush taking just one minute to breathe and giving myself a mini-pep talk can do wonders.
Of course, if I have an entire Saturday morning, things change a little. Here's my little routine to make me feel relaxed and press that restart button.
my relaxing zero waste self-care routine
gratitude:
I typically wake up at 8:30 naturally, but if my body needs more sleep I won't fight it.
I always try to wake up and list 5 things I'm grateful for. Throw in some puppy snuggles and get ready to face the day.
technology free:
I am in the awful, awful habit of checking email before I get out of bed. I'll check my email, my blog, and my social media platforms to see if there are any pressing matters before I head off to my 9-5.
Not on Saturday morning. No laptop or phone until at least noon. It's time for human or dog interaction. It's time to enjoy being present rather than being plugged in.
a cup of tea:
I put the kettle on for tea. I love coffee, but when I really want to relax, I brew a cup of tea.
draw a bath:
I have always loved baths. There are few things in life that can't be solved with a warm bath, a yummy meal, and good night's sleep.
I like to put on some tunes I'm currently loving the women of jazz station on spotify, and then I draw a bath. I know we've talked about streaming services before just remember to mindful!
While soaking, I might throw in some homemade bath salts or exfoliate.
face mask:
After getting out of the bath and exfoliating the dead skin is gone and my pores are super open. It's the perfect time to apply a clay-based face mask to draw out all of the impurities.
I use this mask just omit the baking soda since I've already exfoliated and my pores are open. I leave the mask on 15 minutes.
optional things:
After I've applied the face mask I might do some yoga, make a big fancy breakfast, or go on a walk down to the farmers market.
---
I like to make sure I do this at least once a month. Do you have a wellness routine? What do you like to do?