3 Zero Waste Immune Boosters
November 12, 2019 | Guest Post
Last Updated on April 11, 2020
Want to avoid getting sick this season?
I can't say I blame you! Here are three zero waste immune boosters that will help you stay healthy as can be.
Prevention is always the best method, but if you do wind up getting sick, be sure to check out these zero waste cold and flu remedies. Stay healthy!
fire cider:
Fire cider is not for the faint of heart. I tried making it one year and man was it potent.
However, it does a fantastic job of keeping you healthy all winter long.
This potent herbal tonic is designed to produce anti-fungal, antiviral, antibiotic and anti-inflammatory activity in the body.
It also increases lymph flow in all parts of the body and blood circulation.
But what exactly is fire cider?
Well, it's essentially a blend of hot, spicy, pungent and sweet flavors all in one, steeped in apple cider vinegar.
It's not particularly tasty either, but it certainly gets the job done.
There are many variations to this tonic, but the original created by Rosemary Gladstar (a master herbalist in the early 1980s) calls for garlic, onions, horseradish, ginger root, hot peppers, sometimes turmeric and often echinacea.
Are you daring enough to give this potent herbal tonic a try?
It's very smelly, so it's not for everyone, but it's still one of the most powerful immune boosters on this list, for sure.
You can get all the ingredients for fire cider almost completely waste free.
Check your local farmers market to see which ingredients they sell. Using your reusable produce bags, scoop them up and purchase them.
Some items may also be available in bulk food stores (like turmeric). Horseradish can typically be found in a reusable glass bottle.
You can also store the fire cider in a glass jar, making it completely plastic free (yay).
Here's how to make your own DIY fire cider (it's pretty easy honestly, just requires a little patience).
echinacea:
Echinacea is one of my favorite ways to boost immune support.
I love taking it in tea form (Yogi teas are the best – they have quite a few teas with echinacea in it, and their tea bags are completely compostable).
If you prefer a more gentle, tasty way to boost your immune system, I highly recommend drinking one to two cups of echinacea tea a day.
I once drank two cups of echinacea tea a day while both my parents were sick and I swear it kept me healthy.
I didn't catch what they had!
The reason? Echinacea cuts the chances of catching a common cold by 58 percent.
It also reduces the duration of colds by almost one and a half days. So, if you are currently sick, it can help you feel better a lot sooner. Who wouldn't want that, right?
Try taking one to two cups of echinacea tea as soon as you feel under the weather.
Or, drink some of it while you have a cold to cut down on its duration. You'll be glad you did.
You can also try growing echinacea yourself, if you've got a green thumb, and dry out the herb for tea.
Total zero waste option right there!
ginseng:
Ginseng is an amazing, powerful herb for immune support.
In fact, it's so potent that the Asian varieties of ginseng can fetch as much as $1,000 or more on the market.
Yes, you read that right.
My father is actually friends with someone who practices Chinese medicine and he says for a really good ginseng root, you might even pay $25,000 or more!
That's because there's such huge demand for it, but only so much ginseng in the world. Plus, it takes a while to grow a very good root.
That being said, it's medicinal properties cannot be overlooked.
It's an adaptogenic herb that supports mental clarity, physical endurance and has antioxidant properties to support heart health.
If you want to try using ginseng for immune support too, I highly recommend looking for the Asian variety, Panax Ginseng, for the best quality.
Whatever you do, make sure to buy it from a well trusted company too, since there are many disreputable manufactures who may sell adulterated ginseng or less than was advertised.
I recommend heading to your local herb store to see what they sell there.
Worst comes to worst, you can try to find some ginseng tea from your local artisan tea store.
I believe Yogi teas also sells a tea with Panax Ginseng in it: Green Tea Energy Tea is the name of the blend. While it's designed to give you an energy boost, the ginseng in it will certainly help protect your immune system as well (and who doesn't love a product that multitasks, right?).
You can compost the tea bags when you're done.
What are some of your favorite ways to boost your immune system?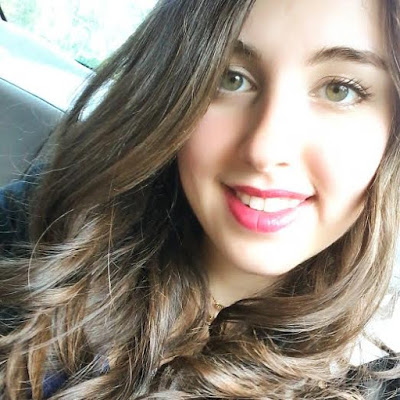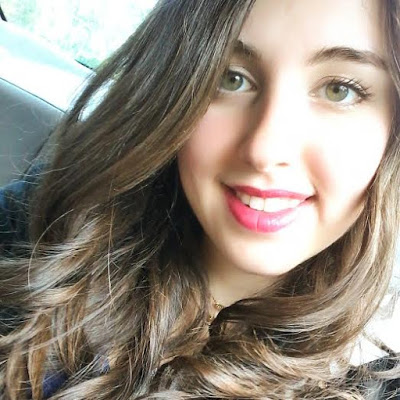 Guest Post: Ariana Palmieri is the founder of Greenify-Me.com, a blog dedicated to zero waste living and sustainability. Her work has been featured on MindBodyGreen, Green Matters, The Penny Hoarder and several other publications. Get her free e-book "10 Ways to Reduce Trash" by signing up to her newsletter and learn how to reduce your waste today.