My Favorite Sustainable Slippers
May 4, 2022 | Guest Post
Last Updated on May 5, 2022
Sustainable slippers are comfortable, fashionable, and are much better for the environment! Did you know that of the approximately 20 billion pairs of shoes produced annually in the United States, about 300 million pairs end up in the landfill every year!? Sneakers, sandals, and you got it- slippers.
It is hard to overstate the negative environmental impact of the fashion industry as a whole, and the shoes – including our cozy house shoes- are some of the worst offenders.
The majority of slippers are made of cheap materials with a very short lifespan and they quickly end up in the landfill. Being made of a wide variety of synthetic agents, it could be decades or centuries before they even begin to decompose. The best sustainable slipper brands are made of eco-friendly, responsibly sourced materials by companies who respect human rights and the planet.
Luckily for us and our planet, there are several forward thinking, progressive companies out there changing the shoe and slipper game. Those companies also include second hand companies that have a surprising amount of new slippers at half the cost. However, if you end up shopping at full price, I've compiled a list of my favorite eco-friendly, organic, and ethical slippers to get you started.
Keep reading to find out how you can achieve ultimate comfort without hurting the environment or our fellow humans.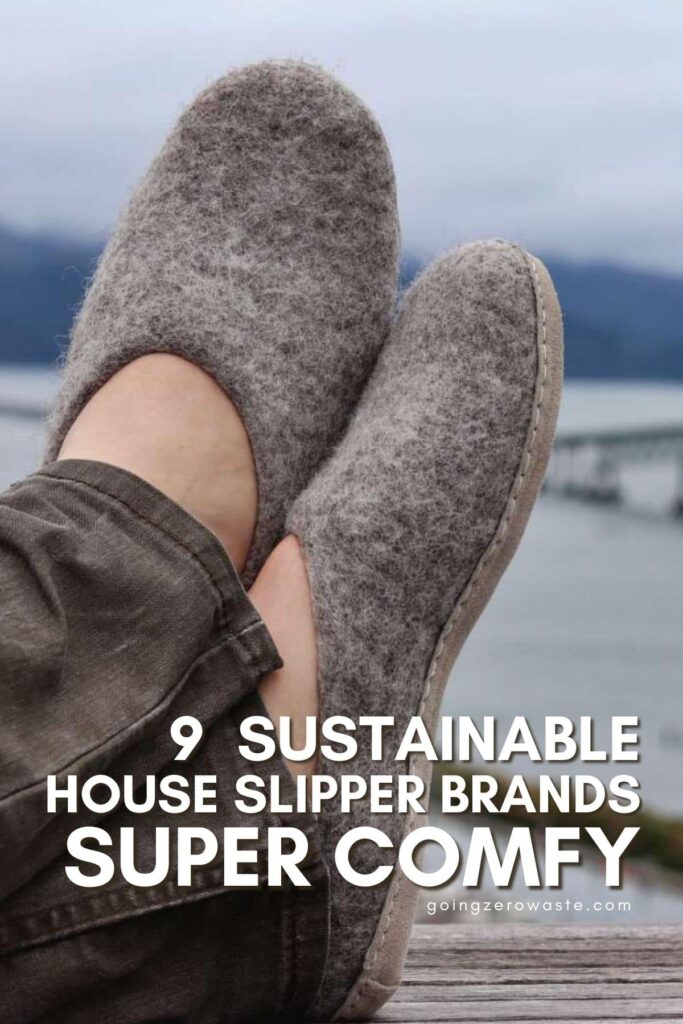 why choose eco friendly slippers
Slippers seem innocent enough, but the fact of the matter is that they are just one subsection of the larger wasteful shoe industry.
Many shoe manufacturers are focused on fast fashion and the bottom line with very little regard for sustainability. Synthetic materials, used in many insoles, may take anywhere from 40 to 1,000 years to decompose according to recent studies.
It isn't just synthetic materials that are problematic either. In fact, leather slippers present some of the most surprising environmental issues. The process of leather tanning uses over 250 different chemicals which are harmful to waterways, the planet and those treating the leather.
You may also be surprised to learn that leather, despite being "natural" can take hundreds of years to decompose!
Other natural materials, such as wool are wonderful if used ethically and responsibly. To ensure your dollars are supporting truly ethical and eco-friendly products, always seek out companies that offer complete transparency.
It takes a bit of due diligence to navigate the world of sustainability, but I'm hoping these blog posts can help make it a little bit easier.
how to find ethical slippers
It can be easy to get discouraged and overwhelmed by some of these shocking statistics but there is no reason to despair. There are several companies you can feel great about supporting.
Knowing a few critical questions to ask and some key certifications to check will get you a few steps closer to cozy feet and a clean conscience. Let's examine the most important ones.
what materials are used to make the slippers?
Sustainable house slippers are made with environmentally friendly materials and are well constructed which helps them last longer and stay out of the landfill. Don't ever buy shoes that are going to fall apart immediately.
Seek out organic slippers made with low-impact and earth-friendly materials that are as natural as possible and designed to decompose.
Some of the best options (which also happen to be vegan) include slippers made from hemp or bamboo fabric, organic cotton, linen, lyocell, or jute. Cork fabric and felted wool are some of the best options for insole materials.
If synthetic materials are used, be sure to search for upcycled, recycled, and safe products.
Wool is still king when it comes to the world of cushy slippers and these brands warrant a bit of extra scrutiny to ensure the welfare of animals and caretakers.
If done properly, shearing of sheeps for wool is healthy and beneficial for the animals.
To be ethical, it is important that the animals are free-range, shorn only in warm weather, and their skin is not harmed in the process.
Merino wool is a great choice especially when sourced from New Zealand– a country known for its ethical treatment of animals.
Thankfully, there are a growing number of third party certification programs to help responsible consumers like you. Here are a few to help get you started:
Global Organic Textile Standards (GOTS)
Global Recycled Standards (GRS)
Responsible Wool Standard (RWS)
what are the brand's supply chain and labor practices?
This is an extremely important question. It is important to know that everyone from the communities producing the raw materials to the employees assembling shoes are being fairly compensated and treated with respect. This includes fair wages, safe working conditions, and so much more.
When it comes to ethical labor practices, third-party certifications are the gold standard. Check for these certifications when shopping for your next pair of fair trade slippers:
Social Accountability International SA8000
Worldwide Responsible Accredited Production (WRAP)
what does the company do to safeguard the environment?
Look for eco friendly slipper brands that are doing their best to be as truly green as possible.
This can show up in many ways such as an emphasis on renewable energy, recycled materials and packaging, and minimal-impact production.
Many forward thinking companies are now also funding carbon-offset programs, planting trees, protecting waterways and eliminating plastic. The more we support these environmentally conscious companies, the more the trend will increase.
how is the company giving back to its community and/or charities?
Whenever possible, try to support brands that care about giving back.
This could take the shape of planting trees, local community gardens, mentorship programs, or donations to cancer research just to name a few causes.
Smaller brands, without a giant profit margin can support their communities in other ways, such as employing and empowering women who might otherwise not be able to support themselves or their families. These are some of my absolute favorite companies to support.
While we are on the subject, remember to support your own community by shopping as locally as possible. This will reduce the carbon footprint of any purchase while strengthening your local economy. Comfy slippers, clear conscience, and community spirit!
second hand slipper finds
Before you shop at full price, check out your local thrift stores. You never know what brand new treasures are waiting to be discovered. Slippers are one of those items that are often regifts, and may just end up in the thrift zone brand new -which is better than the landfill! For some great options for second hand shopping online check out:  Online Thrift Stores and Vintage: 12 of the BEST Secondhand Shops
9 of my favorite eco-friendly and sustainable house slippers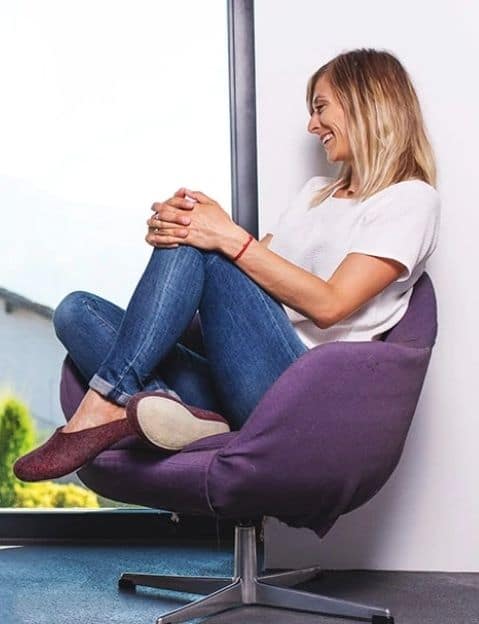 Made from ethical New Zealand wool and natural rubber
B-Corporation Certified
Produced in Nepal
Emphasis on employing women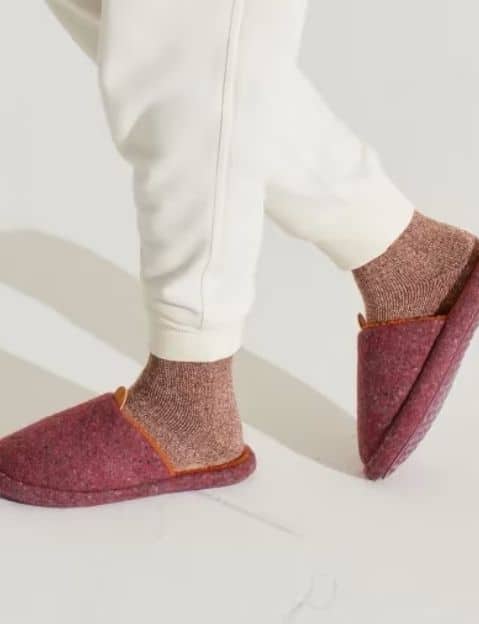 Made with recycled and/or carbon-neutral materials
Assembled in WRAP certified factories
B-Corporation Certified
100% Carbon Neutral Certified
Packaged in 100% recycled cardboard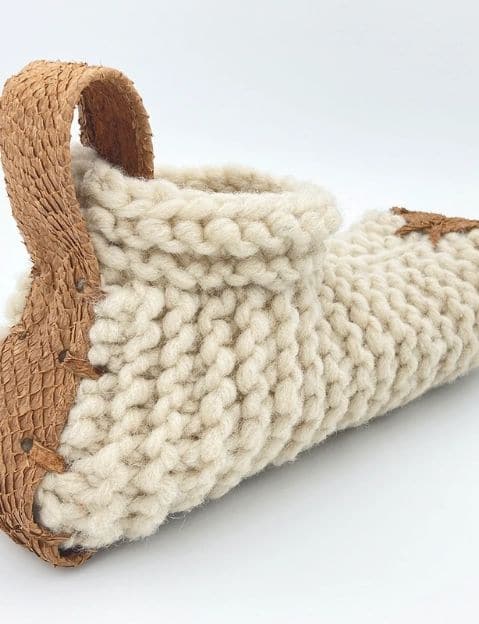 Made from raw Patagonia wool and sustainably produced leather
Hand crafted by female artisans
Responsible and locally sourced ingredients
B-Corporation Certified
Shipped in plastic-free, reusable tubes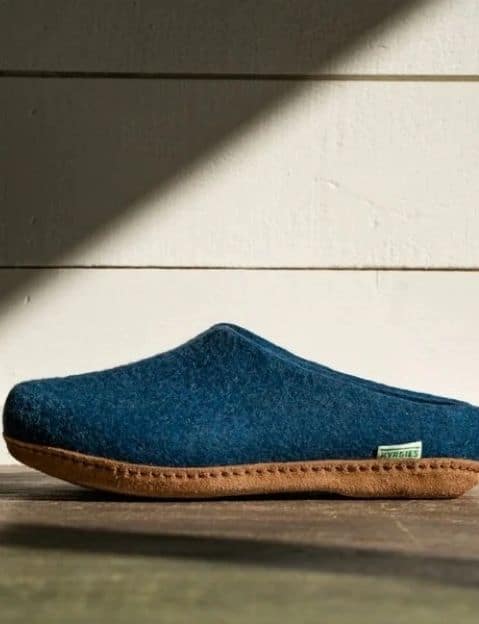 Made from natural and low-impact materials
Climate neutral certified company
Artisan made in Kyrgyzstan
partners with One Tree Planted and 1% For the Planet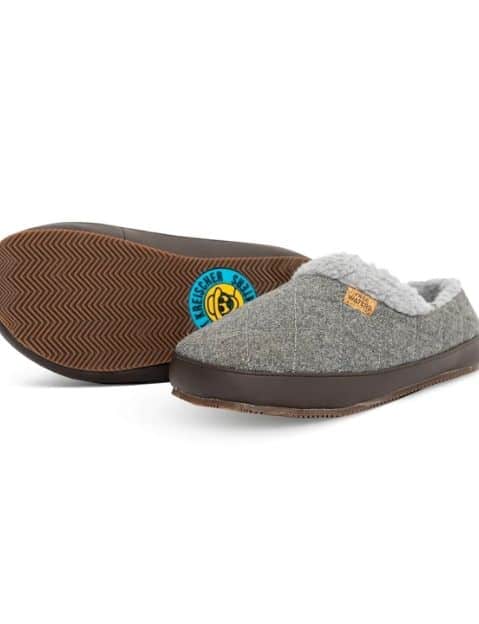 Slippers are PVC, formaldehyde, and animal-free
Emphasis on low-impact materials and practices
Packaged in recycled/recyclable materials
1% of profits go toward providing clean drinking water to communities
Currently striving to achieve Climate Neutral certification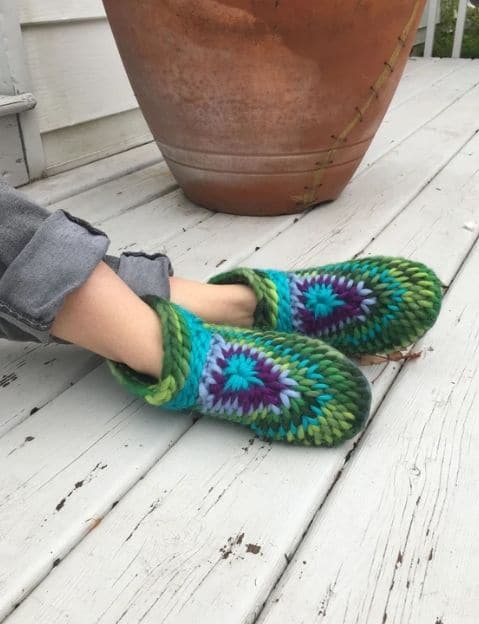 Made from mostly repurposed, upcycled, and reclaimed materials
Merino wool ethically sourced from Australia
Each pair hand-made on unceded Algonquin territory in Canada
scraps are either donated to the community or reused in production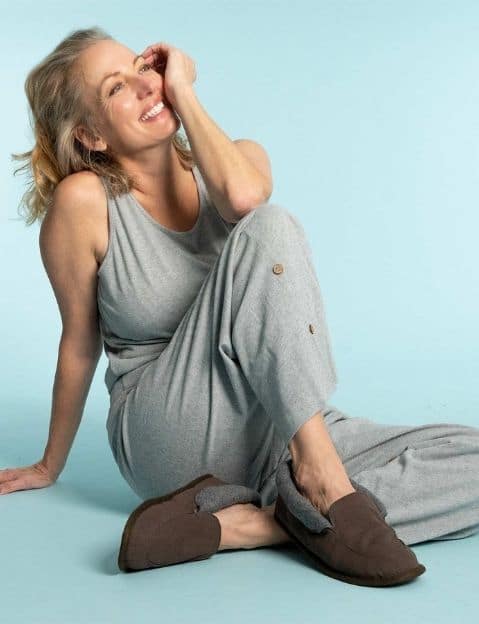 100% vegan
Made from sustainably sourced, all natural materials
100% chemical free and perfect for those with sensitivities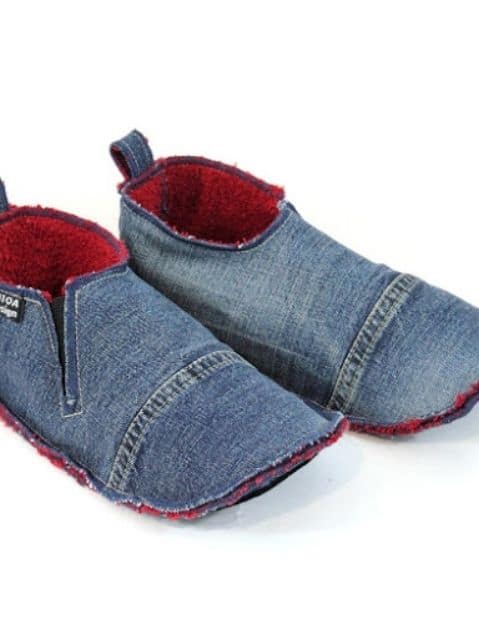 Made from 100% recycled materials
Durably made from old jeans, sustainable rugs, blanket, towels, wool scraps, and other materials otherwise bound for the landfill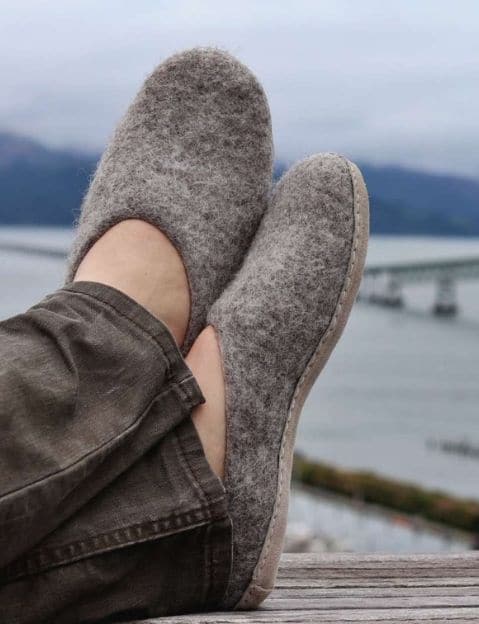 made from cruelty free New Zealand and Mongolian Merino wool
astoria slipper is 100% biodegradable
provides employment where opportunities are sparse
plastic free packaging