What's Modal fabric? And Is It Really Sustainable?
October 7, 2021 | Ariana
Last Updated on November 5, 2021
Did you know most fabric is made from plastic, aka polyester? Polyester is made from non-renewable petroleum (crude oil) that's extracted from the earth unsustainably.
To create polyester, 70 million barrels of oil are used annually, and turning this oil into polyester fabric releases a lot toxins into the environment.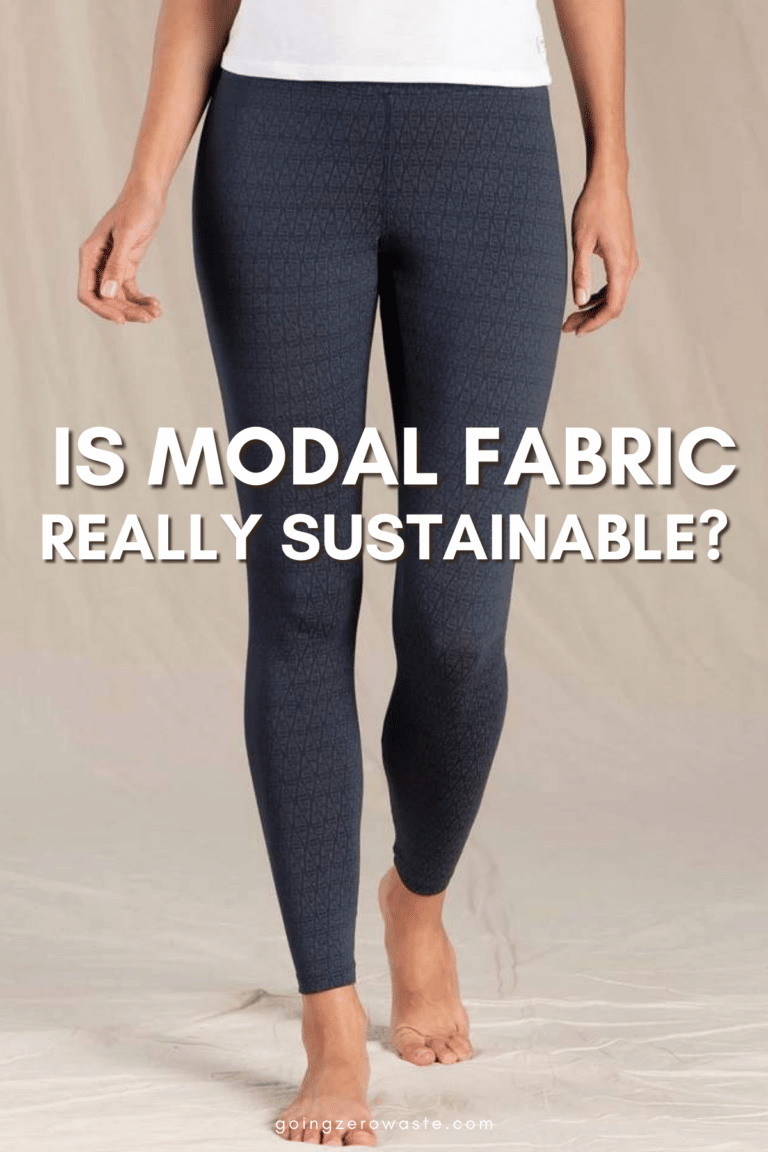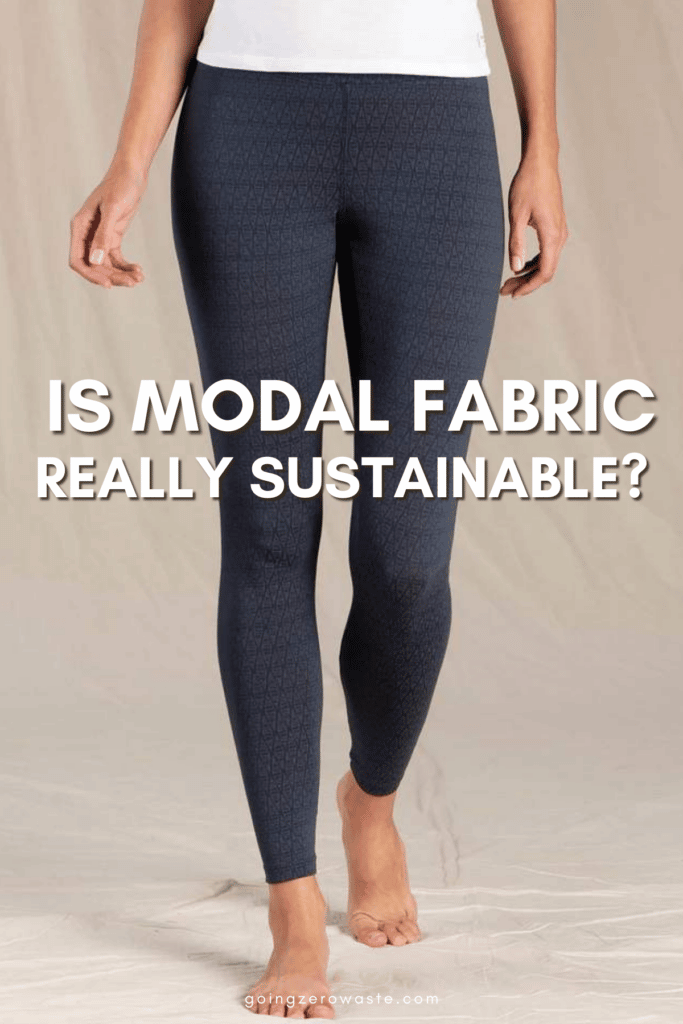 But, the harsh chemicals and dyes used to make polyester are particularly problematic. For starters, polyester carries carcinogens and can create respiratory issues and create skin issues, such as rashes, itching, and redness.
Some people have even reported having problems with eczema and dermatitis, and researchers have confirmed that excessive wear of this fabric can cause skin, lung and even heart cancer. Polyester flight attendant uniforms have been particularly coming under fire.
To further the problem, every time these pieces are washed they shed microplastics into our waterways. An estimated 496,030 polyester microfibers are released from a 6kg wash – but this can vary based on several factors.
When these microplastics enter our waterways, they do serious harm to wildlife who ingest them over time and make their way back to our drinking water. In Fact, Orb Media found 84% of drinking worldwide contains microplastic. And, these microfibers are not biodegradable and can take up to 200 years to break down – so once it's in the environment, it stays there.
For more information on microplastic check out my blog post Microplastics: What Are They and What Can You Do About Them?
One thing you can do is to wash your clothes less and opt for natural fibres when making new purchases. A popular new fabric being touted by sustainable companies is modal. Here's what you need to know about modal fabric and which brands utilize it.
Modal fabric is a semi-synthetic and bio-based fabric made from beech tree pulp. Often seen as a more environmentally friendly fabric than cotton, Modal fabric is a plant-based material in the rayon family. Stretchy, breathable, and extremely lightweight, Modal is an eco-conscious fabric taking the fashion industry by storm. More durable than rayon, it's a fabric used for various house wears as well as different clothing options.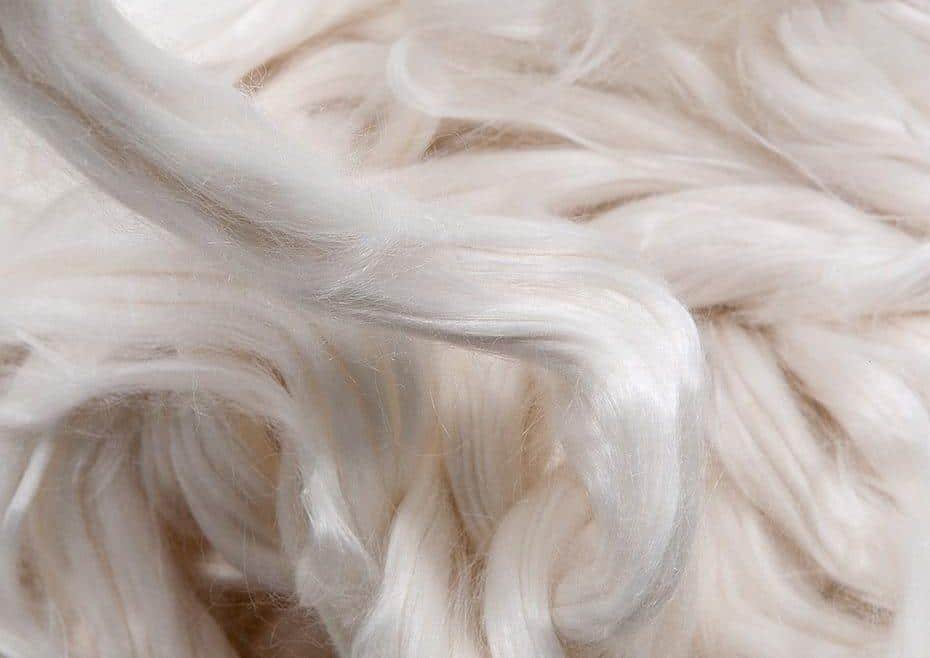 what is modal fabric?
Modal fabric is a bio-based, semi-synthetic fabric made from spinning beech tree cellulose. Cellulose fibres are made from some plant or plant-based materials – in this case, beech trees.
You'll primarily find modal in undergarments like pajamas and underwear, but it can also be found in activewear and household items like bedsheets or towels.
does modal shrink?
Modal fabric doesn't shrink. Unlike most forms of rayon, modal is much less likely to shrink in the wash. It's soft, lightweight and flexible.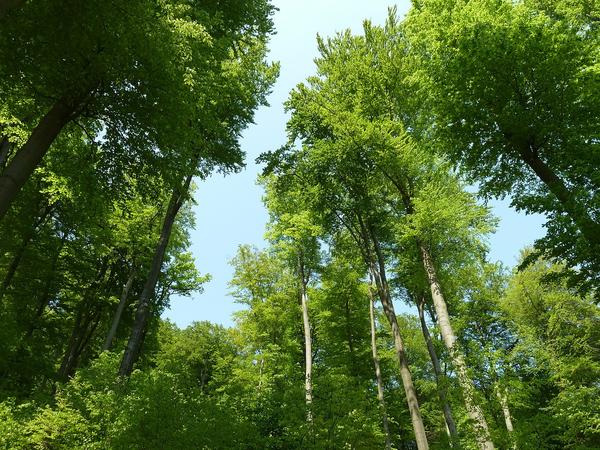 how is it produced?
Modal is produced similar to that of viscose rayon, but with less waste. After harvesting beech trees, they use a purification process that converts the wood chips into cellulose.
The process is somewhat complicated and involves several chemical soaks. Here's a break down of the procedure.
Beech trees get harvested, chipped, then cellulose is taken from the pulp.
Sheets of cellulose are soaked in sodium hydroxide.
Once these sheets break down into smaller pieces, they're soaked in carbon disulfate to create cellulose xanthate.
Next the cellulose xanthate is soaked in sodium hydroxide, creating a liquid solution. It gets put through a spinneret which creates fibers.
By soaking these fibers in sulfuric acid, yarn is formed. The yarn is washed, bleached, dried and loaded onto spools.
Last but not least, the yarn is woven or knit into a fabric to form modal.
FYI, modal uses less sodium hydroxide than viscose, which means less toxic waste. The reason modal is considered a semi-synthetic fabric is thanks to do with the chemicals used.
what does modal fabric feel like?
Modal fabric feels silky-smooth and is definitely one of the more luxurious vegan fabrics out there. You'll find it to be cozy and breathable. It's especially great for the warmer months.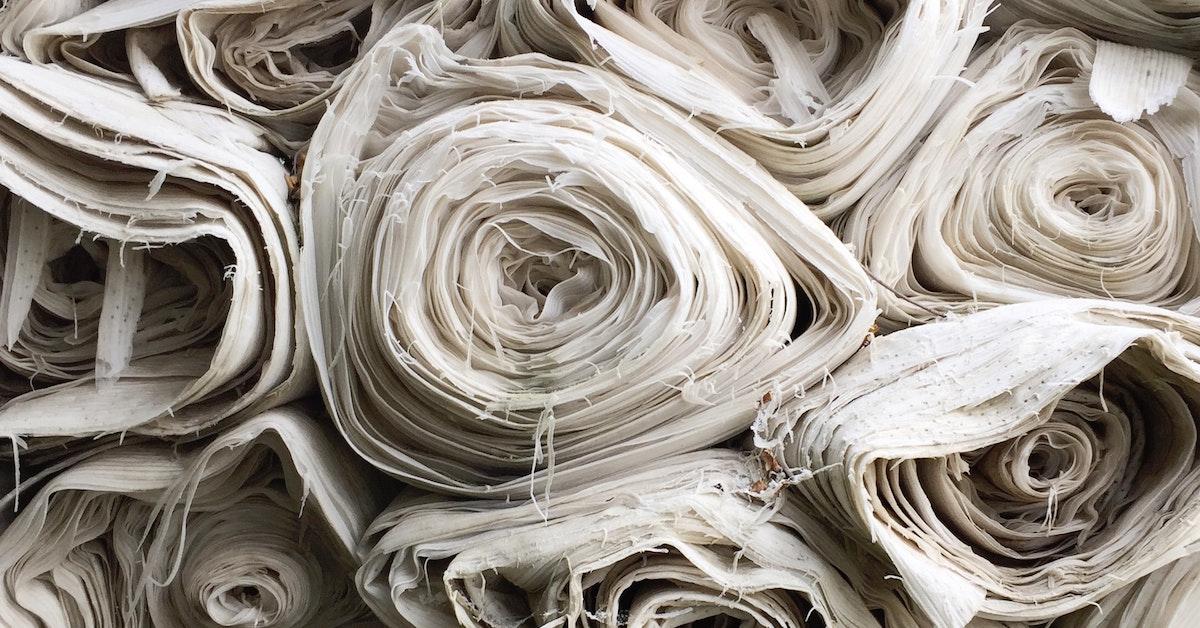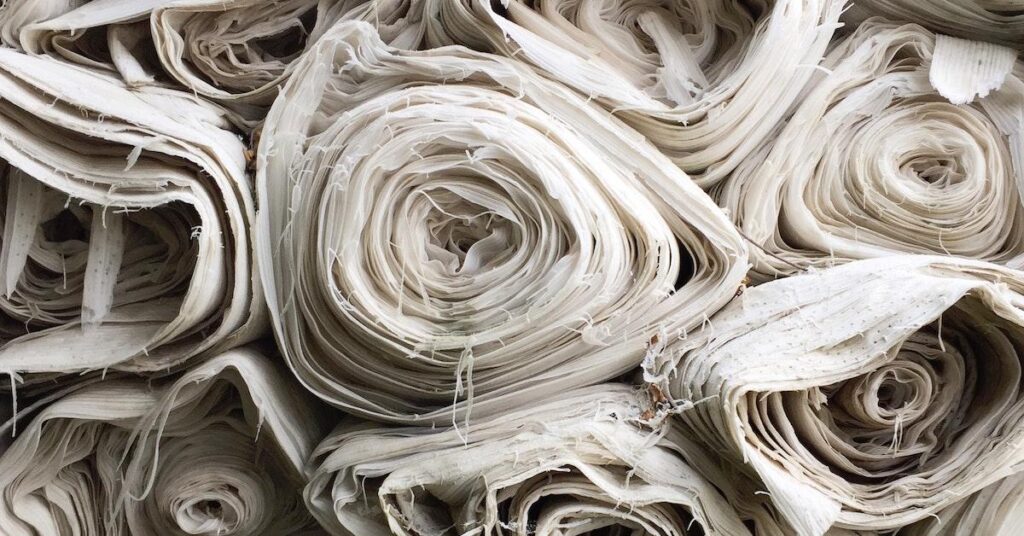 pros and cons of the fabric?
If you're thinking about giving this textile a try, here are some pros and cons you'll want to review first.
Pros:
Absorbent
Uses less water
Soft and smooth
You can iron it
Fiber yield per acre from the trees used is higher than cotton
Dyes well without excessive bleeding
Doesn't rip easy
Cons:
Allergic reactions are common
Might need to dry clean
Doesn't retain body heat well
Turns yellow with overexposure to heat
Chemicals are used to create the fabric
who manufactures modal fabric?
The primary producer of modal fabric worldwide is Lenzing AG. They're a textile giant that has been making rayon fabrics for decades. They specifically specialize in TENCEL™ Modal which is manufactured from renewable raw beech wood, sourced from sustainable forests in Austria and neighboring countries.
While Lenzing does lead the way, there are other companies that produce modal, but without the strict standards Lenzing sets. These companies tend to operate from countries like China, India, Indonesia, and Pakistan.
Without proper regulation, and more laxed standards, modal production can have a negative impact on the environment, let alone working conditions.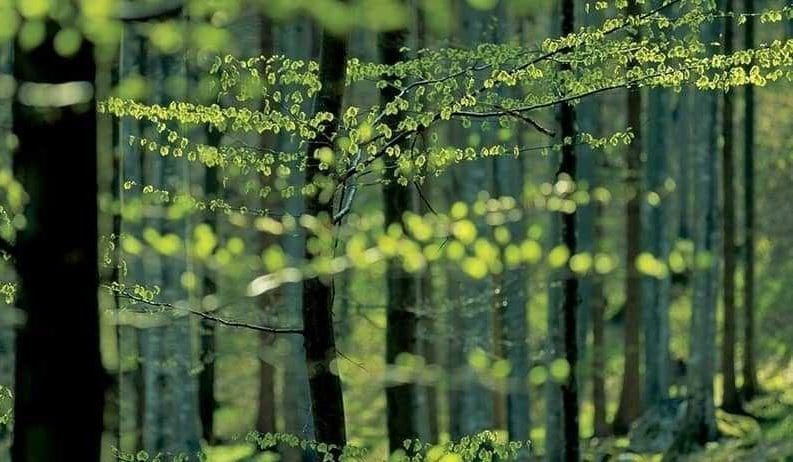 the sustainability of modal fabric?
Specifically speaking, TENCEL™ Modal has a good environmental impact because it's carbon-neutral, has a smaller water footprint, and requires less land per tonne than cotton fibers.
It's also important to note TENCEL™ modal is completely biodegradable and compostable under industrial, home, soil and marine conditions, thus it can be reverted back to nature.
TENCEL™ modal is mainly manufactured from the renewable raw material beech wood, sourced from sustainable forests in Austria and neighboring countries. Fully integrated pulp and fiber production at the Lenzing site in Austria makes it possible to produce fibers in an eco-responsible way.
In other words, TENCEL™ modal comes from sustainably managed forests.
However, just be mindful that modal made outside of Lenzing AG may not be as eco-conscious, because they don't have to meet their rigorous standards. Modal you see without the TENCEL™ certification is likely made in factories that aren't being transparent about their practices both socially and environmentally.
Try to always buy from brands that have the TENCEL™ modal certification, if you can.
how to care for modal fabric?
To care for modal, it's ideal to wash it in cold water. While you can wash it in any water temperature, cold water will help save energy and preserve the fabric longer.
Don't use chlorine bleach on modal as it can weaken the fabric. I recommend this All Natural Bleach alternative, but Dropps also sells an amazing Oxi Booster that's a color safe bleach alternative.
Last but not least make sure to dry on low to medium heat, not high heat. This will help prevent pilling.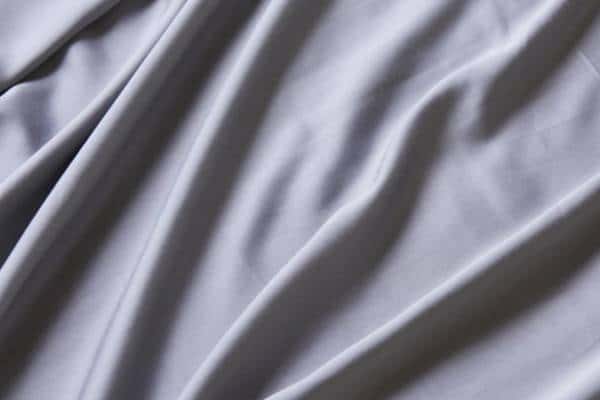 modal fabric vs cotton textile?
In comparison, modal fabric actually requires less water to grow than cotton does – about 10 to 20 times less in fact. Modal is also more durable than regular rayon and feels softer, similar to cotton.
However, one of the biggest performance differences between cotton and modal is absorbency. Modal is 50% more absorbent than cotton, making it excellent at wicking away sweat. It's also stretchy – this combination makes it perfect for fitness gear, whereas cotton wouldn't perform as well.
what is it used for? which brands use modal fabric?
Modal is used in activewear the most because of it's breathable and absorbent nature. However, it can also be used in underwear, bathrobes, bed sheets, pajamas and more.
Many brands have started to see the potential of modal as a sustainable fabric.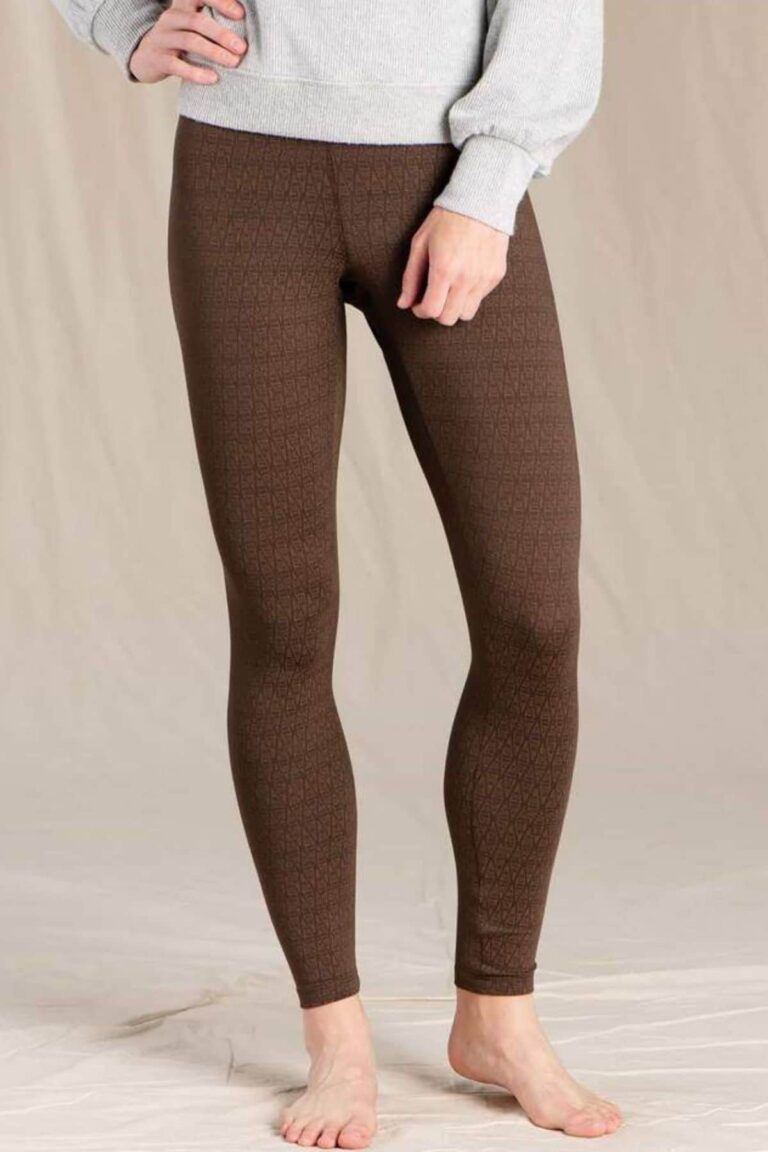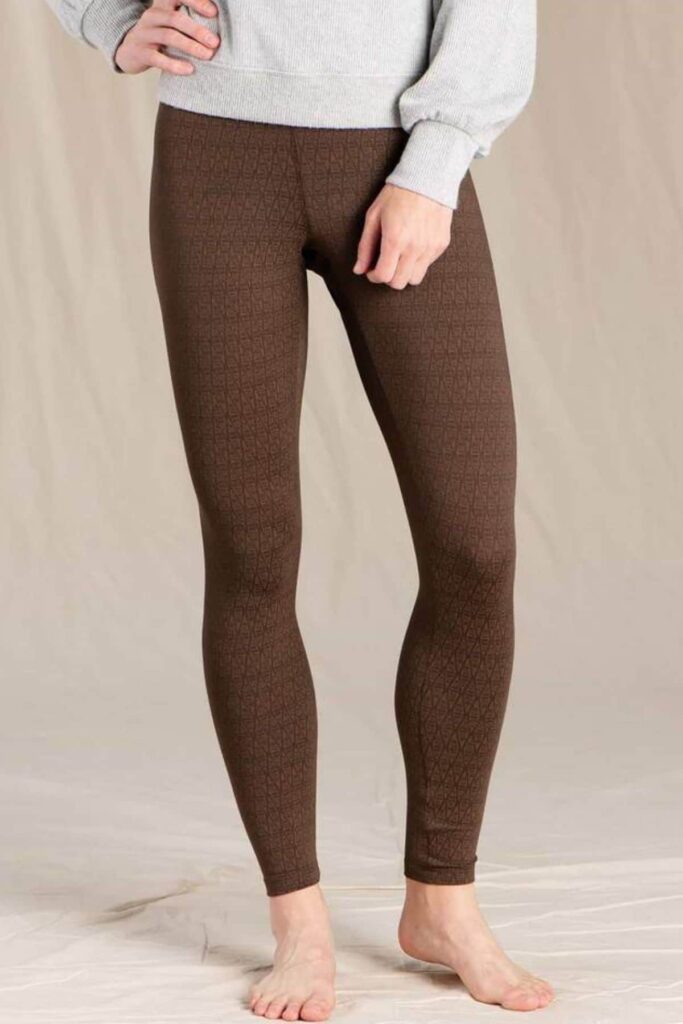 1. toad and co.
Men and women's clothing for everyday and outdoor use
Takeback program for old clothes (from any brand)
Member of The Renewal Workshop, repairs and resells old Toad clothes
LimeLoop partner, reusable shipping—made from recycled billboards
Sustainable materials, including Lenzing Modal
/ SHOP TOAD AND CO /
---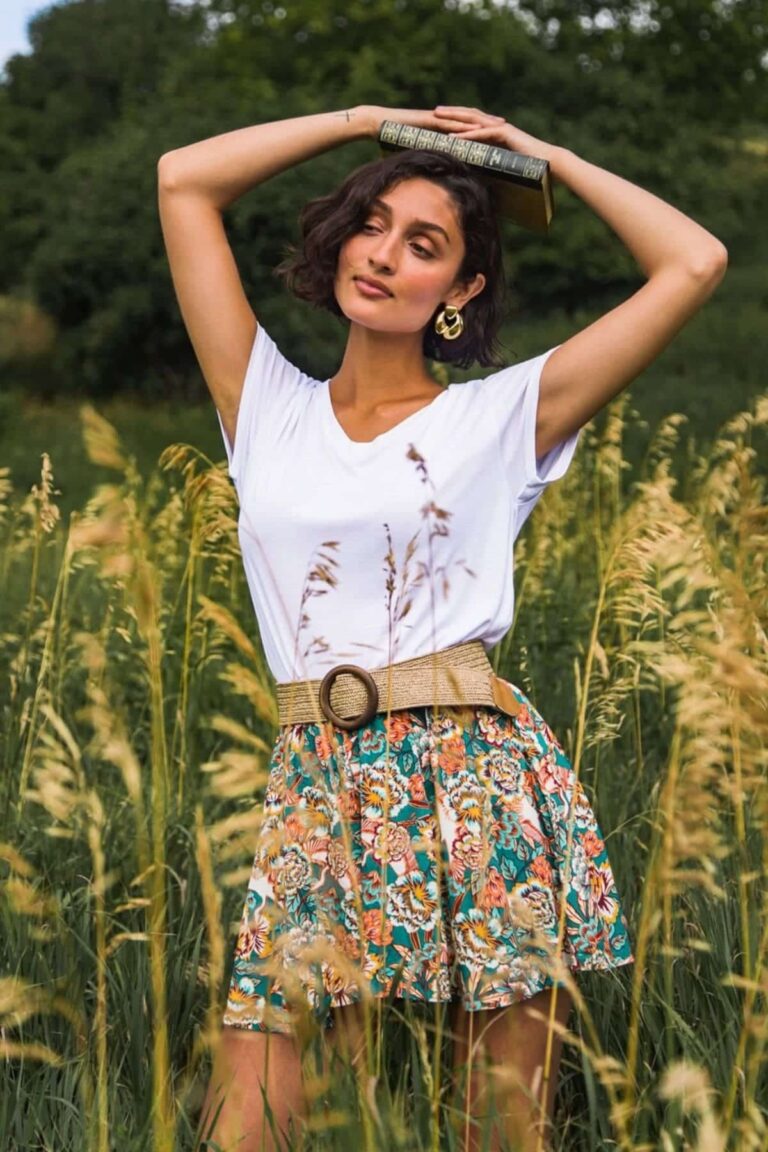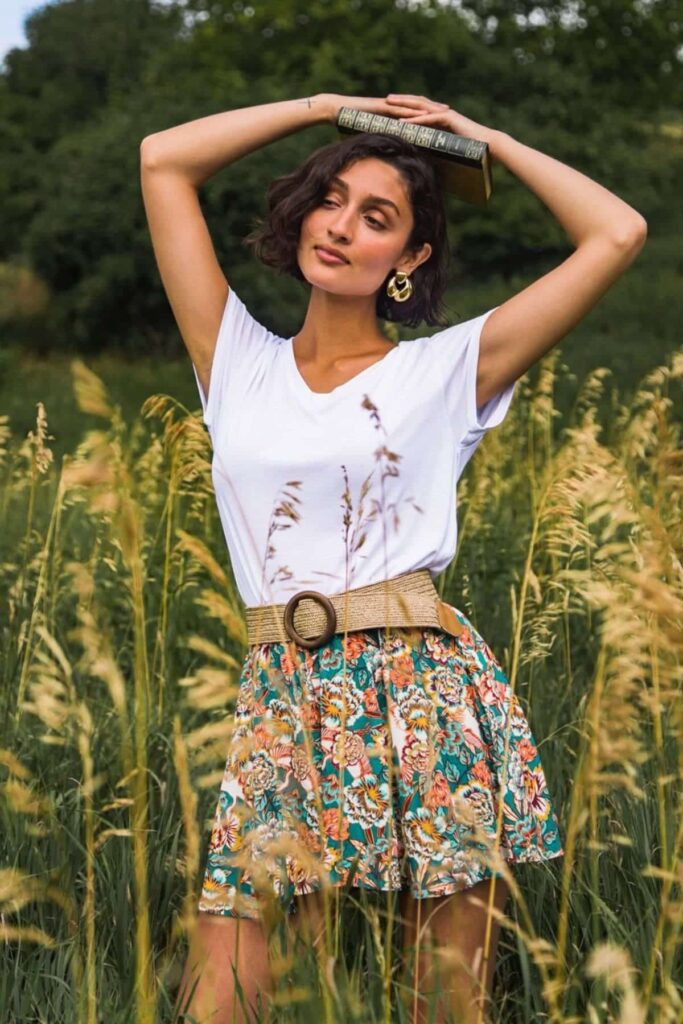 2. tamga designs
Women's clothing
Spun, woven and printed with GOTS certified dyes in Indonesia
Packaged in a bio-degradable bag made from cassava starch
Charitable, 1% for the Planet
Sustainable materials, including Lenzing Modal
---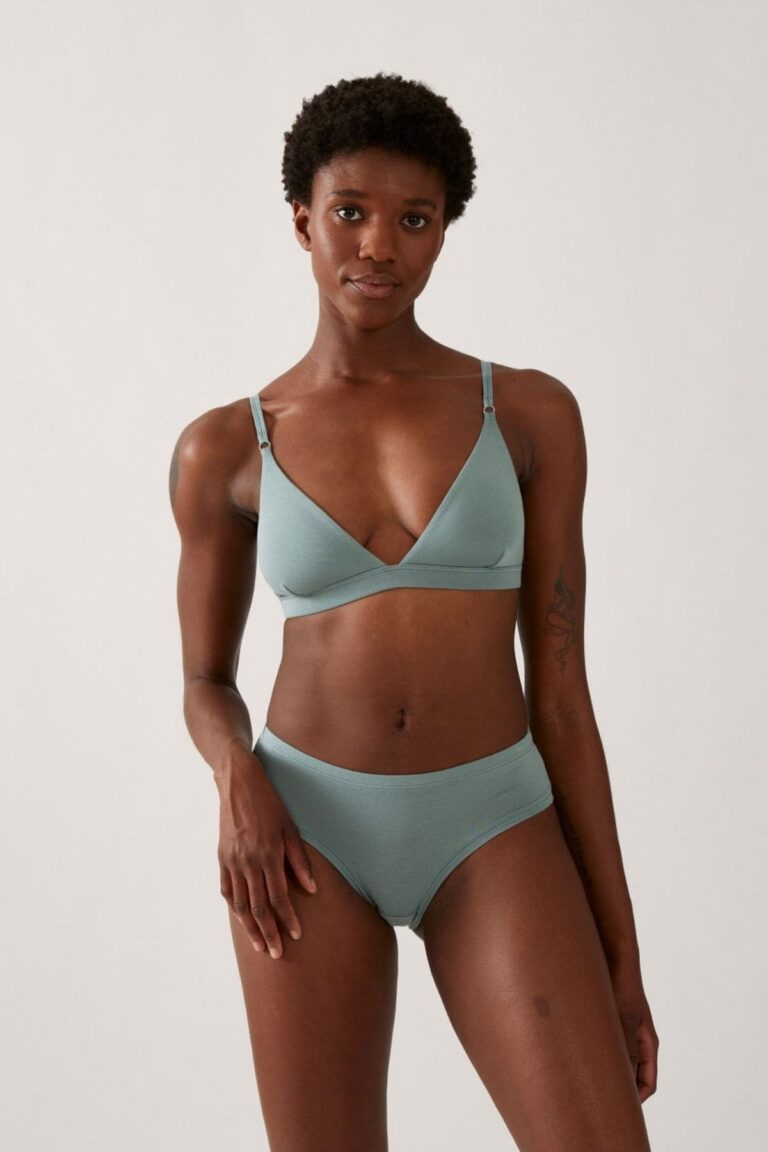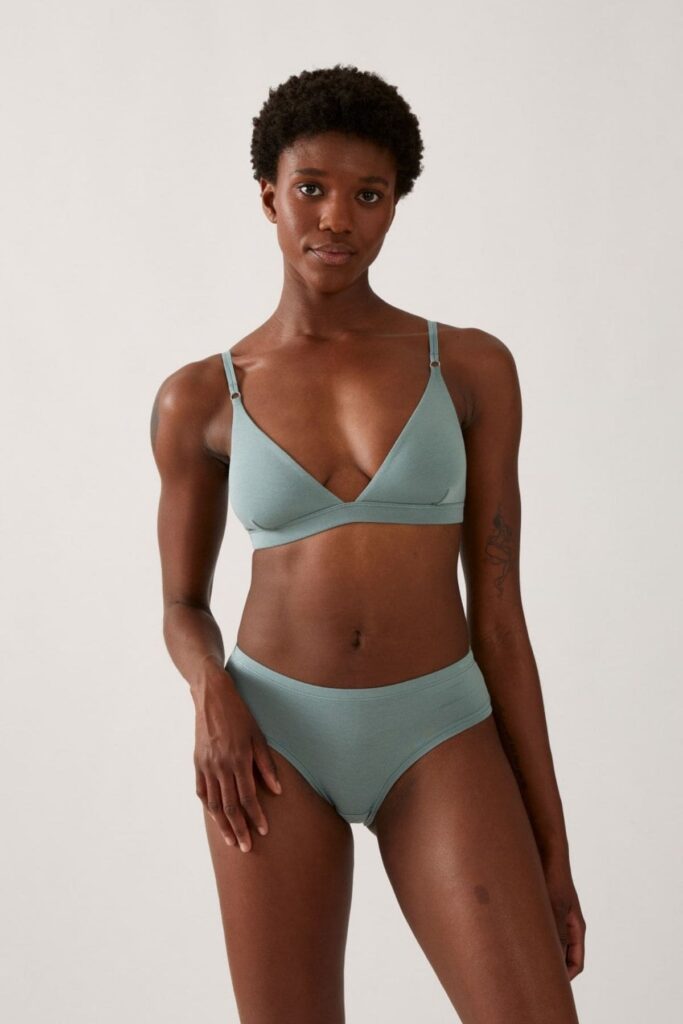 3. armed angels
Women and men's clothing
Carbon offsets
Fair trade company
Supports biomass projects in India to reduce emissions
TENCEL Modal used in underwear
---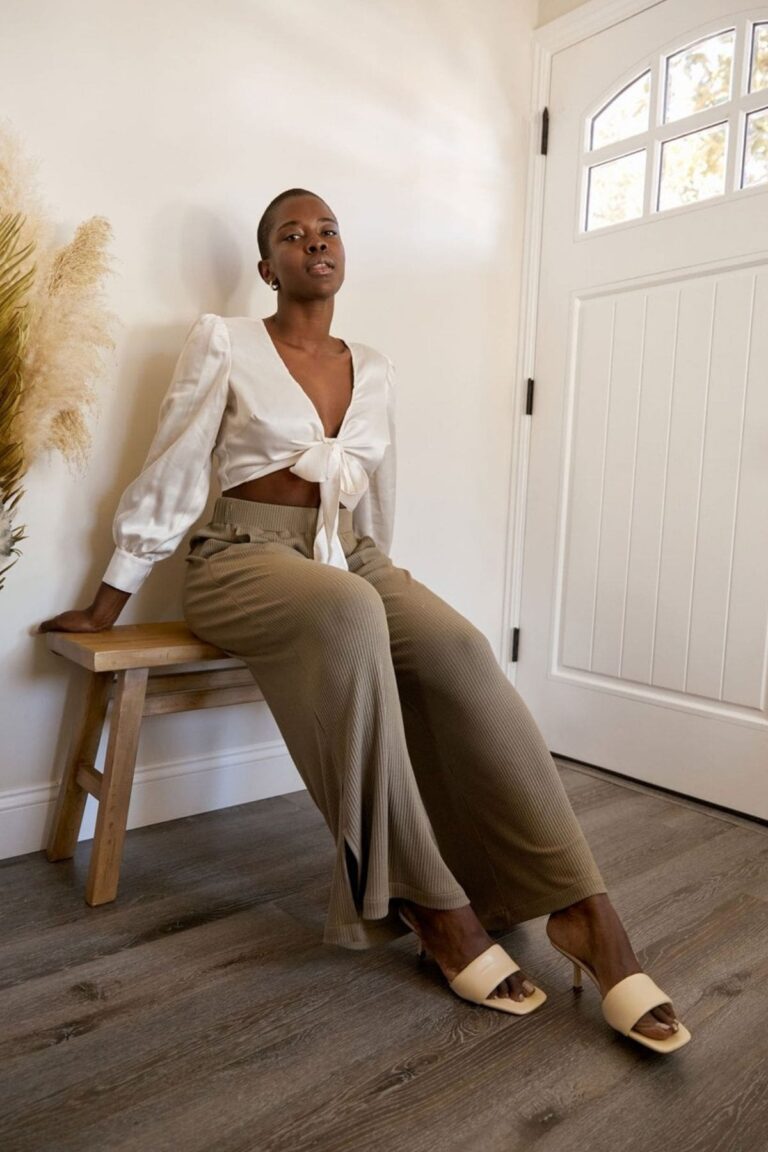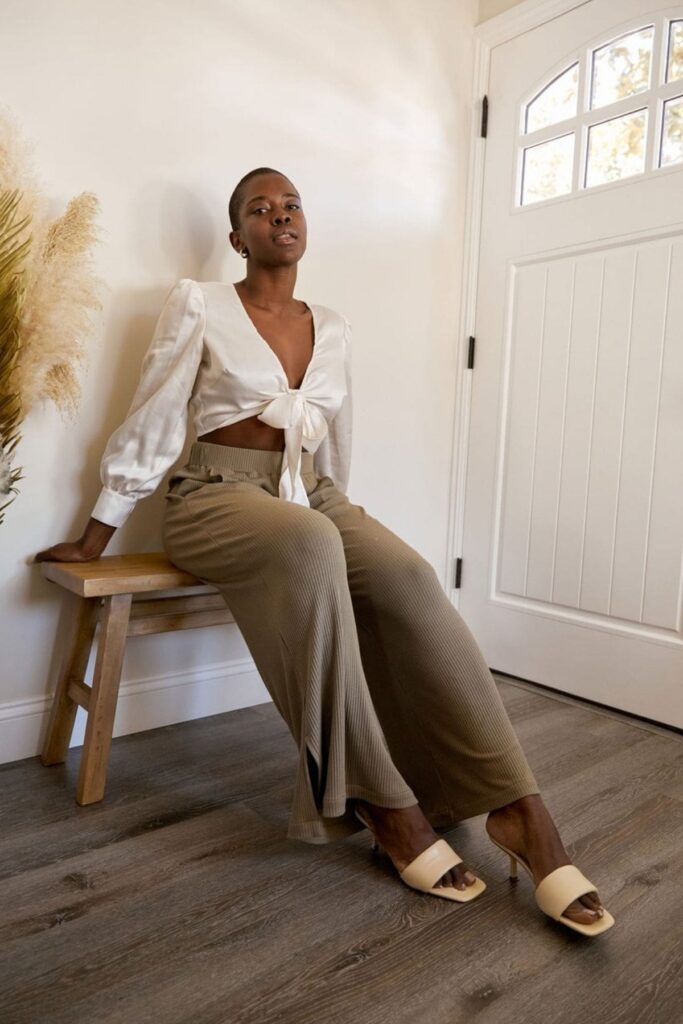 4. whimsy and row
Women's clothing
Limited quantities, produced locally
Recycle every scrap of material in their production process
Carbon neutral
Sustainable materials, including Lenzing Modal
---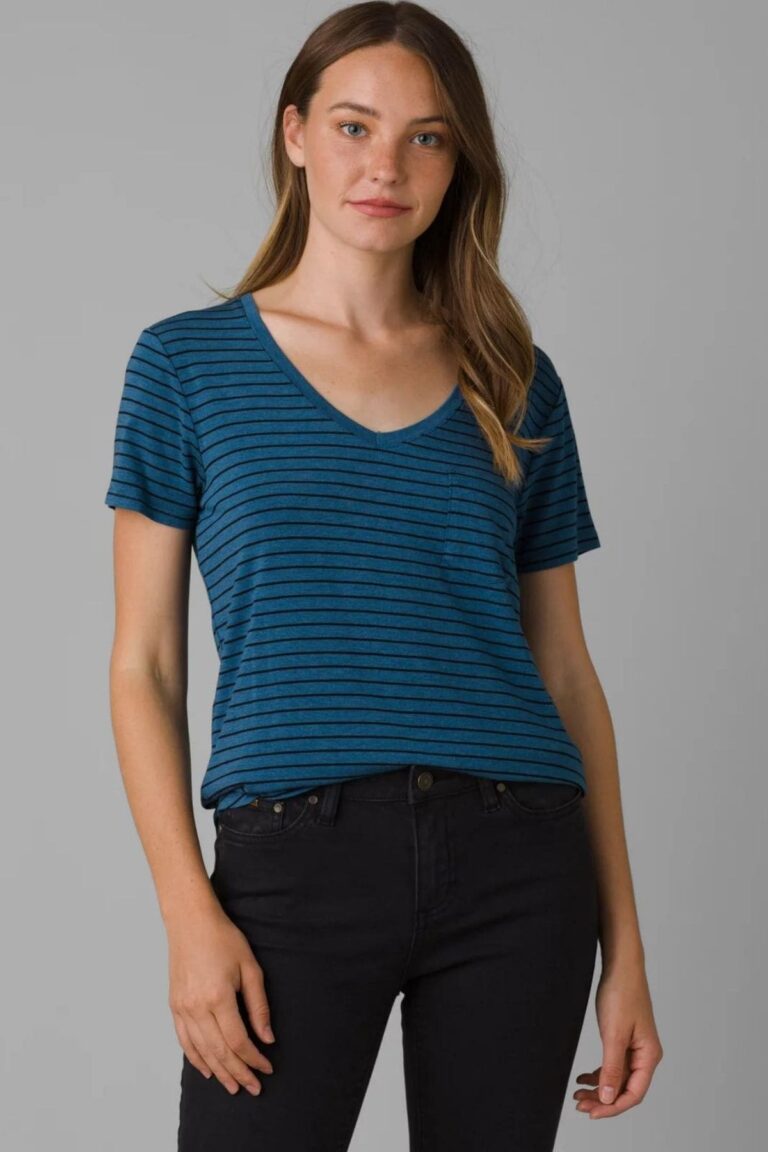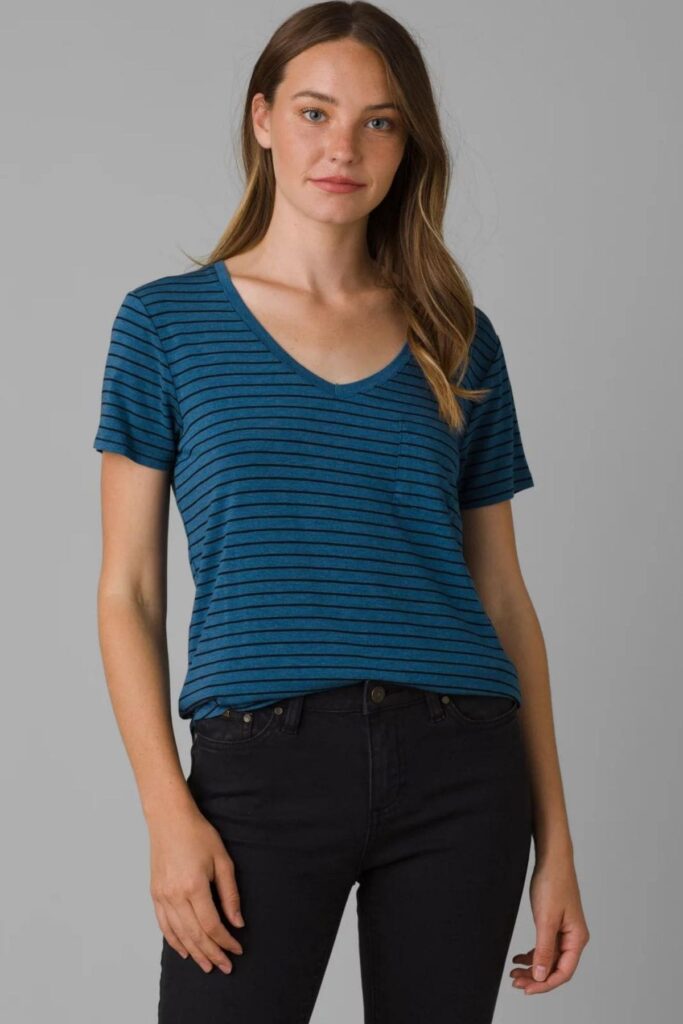 5. prana
Women and men's clothing
100% recycled paper labeling tags
Made in Fair Trade Certified Factories
Thoughtful packaging
Sustainable materials, including TENCEL Modal
/ SHOP PRANA /
Want more sustainable clothing options? Check out my blog post: 50 Ethical and Sustainable Clothing Brands.
Would you give modal fabric a shot? What's your favorite eco-friendly fabric? Let me know in the comments!