Homemade Crockpot Apple Sauce
October 8, 2018 | Kathryn Kellogg
Last Updated on October 19, 2022
I recently moved into a new place, check out my zero waste / minimal-ish home tour, and we have an apple tree and a fig tree in the backyard.
The figs aren't rips yet, but the tree already has hundreds and hundreds of fig. I'm still trying to think of new ways to cook all of them up.
The apple tree has only produced about a 60 apples, but I'm trying to use them all up in the most tasty and delicious ways while preventing any of them from going to waste!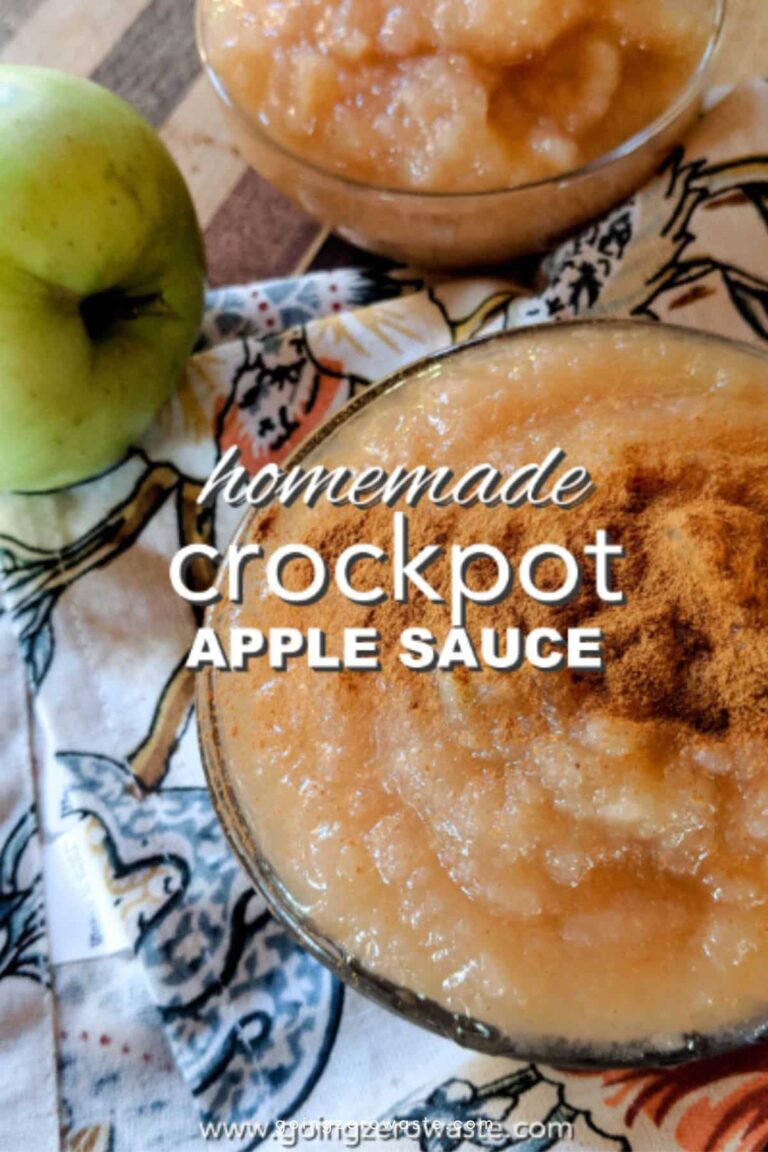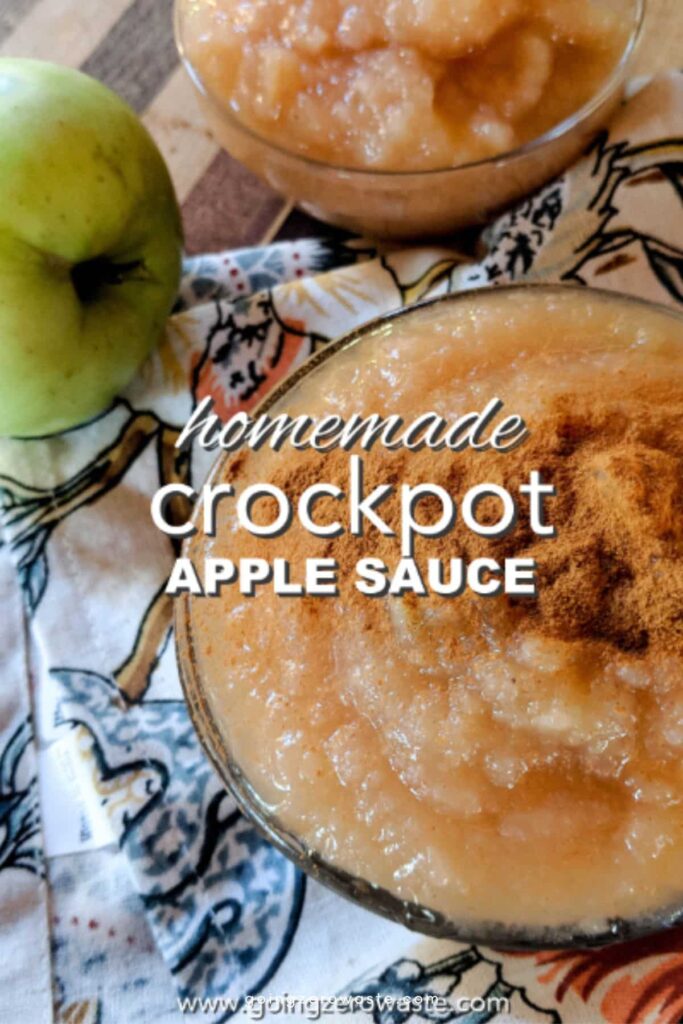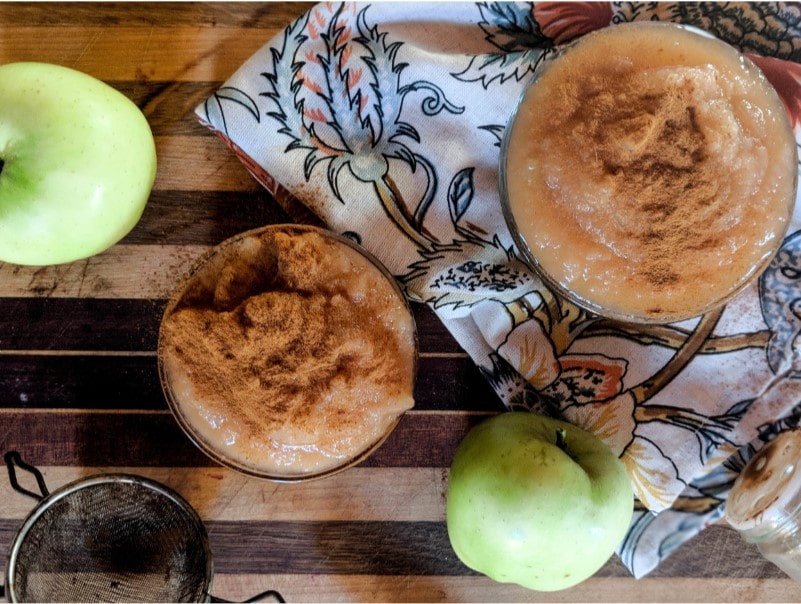 I'm not entirely sure what type of apples they are. They remind me of Granny Smiths in flavor. They're tart and sour, (my preferred kind of apple!) but they seem to have a mix of colors.
They can be slightly red on one side, kind of yellow, and sometimes they're the classic granny smith color. I think they might be McIntosh apples. Which are also known for being tart.
One of my favorite ways to use up apples this season has been apple sauce! I make my apple sauce in the crock pot and it is sooooo easy.
It's a perfect way to use up slightly soft apples that have been on the tree a few days too long.
This recipe is incredibly forgiving. You can use as many apples as you like.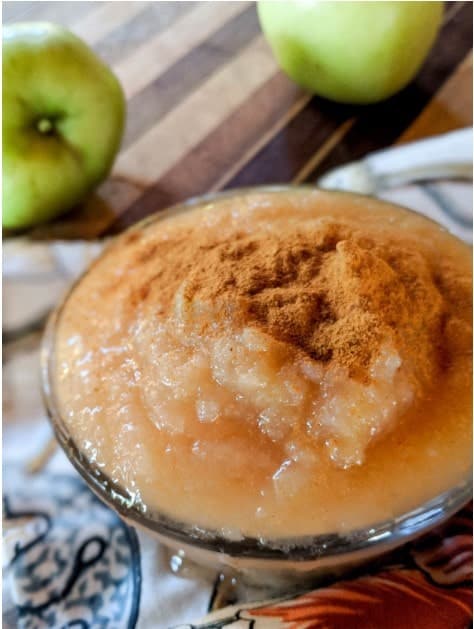 homemade crockpot apple sauce:
apples cubed

water

salt

lemon juice

2-3 cinnamon sticks

honey
The first thing I do is peel all of the apples, quarter them, and cut them into around 2" cubes.

Save the apple peels! (I have a recipe for that later in the week)

Place the apples in the crock pot and add about a cup of water. You don't want to cover the apples in water, you just want a couple of inches on the bottom to help them break down.

Add in a pinch of salt, the juice of one lemon, and 2-3 cinnamon sticks

Let them cook on low for about 6 hours stirring occasionally

I like my apple sauce to have a little bit of texture, so this is perfect for me. If you like for yours to be a total smooth puree, then you can blend it.

At the end I like to taste it for sweetness, if it needs any sweetener, I add honey. I also top with a generous portion of cinnamon!
I'm super excited to be sharing more recipes with you this week! What are some of your favorite ways to eat apples?